Fantasies and Illusions: A Shoot with Morgana of Threnody in Velvet
A few months ago, I went to the UK for bit of touristing and to attend the Oxford Conference of Corsetry. While there, I also had a couple of photoshoots with two photographers I've admired for ages.
One of them was Morgana of Threnody in Velvet/Iberian Black Arts. Morgana's face is world famous for her campaigns with some of Britain's most well-known lingerie brands.
However, many people are unaware that Morgana is both a model and a photographer, and her stylized, fantastical images are in high demand from both the intimate apparel industry and her personal fanbase. As someone who isn't a model (but who does love wearing lingerie), I was interested in getting the official Morgana makeover, and these images are the result.
A bit more info...the shoot takes place in her private studio (there are no people milling about or accidental foot traffic), and she handles makeup and hair in addition to the photography (though, in my case, my hair handled itself).
Morgana is also very accommodating. A wicked case of unceasing jet lag had me sleeping at all hours (and therefore running late for the shoot), and Morgana was still willing to work with me. I feel like this is a good place to also mention that I paid full price for the shoot. There were no freebies or discounts, so you're getting perspective of a paying customer.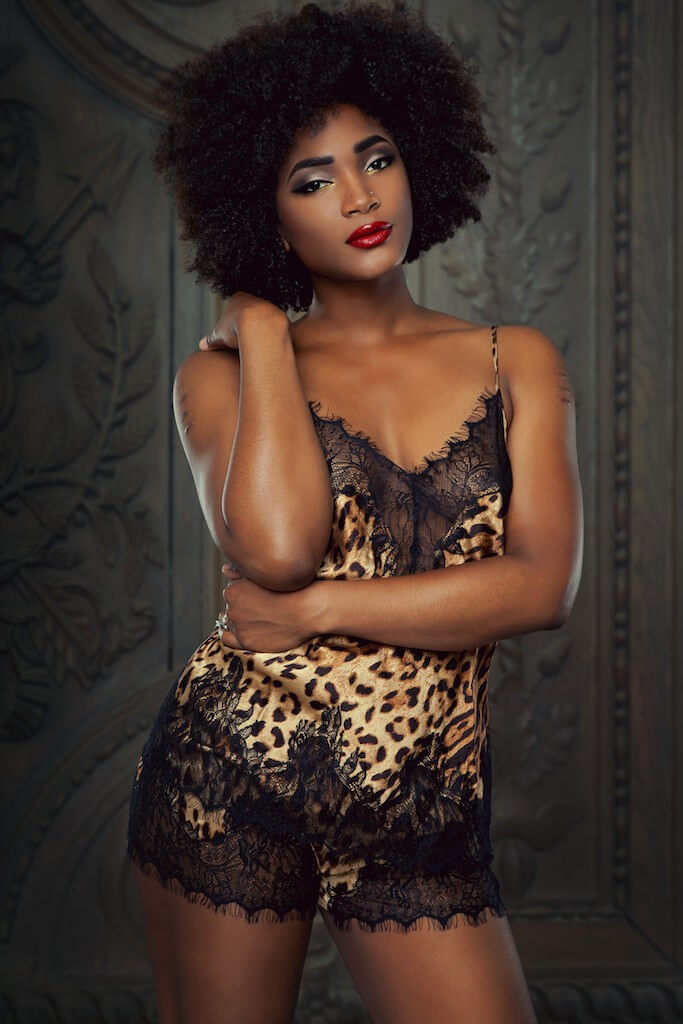 During the actual shoot itself, Morgana is great at helping guide you into poses and showing you what works and what doesn't from the back of the camera. She's also incredibly efficient. Once the makeup is done, the actual shoot itself takes almost no time at all. I was in and out much faster than I anticipated.
While I've done pinup work and boudoir work before, this is my first experience with imagery stylized to this degree, where not only are my actual face and body highly (and noticeably) photoshopped, but the entire background of the photo is photoshopped in as well.
While (almost) all lingerie photography represents a fantasy to some extent, this imagery is explicitly fantastical in nature, and I'm intrigued at how Morgana doesn't attempt to hide or obfuscate the "hyperreal" nature of her images (which is all the more interesting in a current fashion climate that praises "authenticity" and "no photoshop").
Also, I would be totally out of line if I didn't remark on just how much I love the brows Morgana did for me. The next time I decide to get my brows done, I'm taking this photo in because this is pretty much my brow ideal!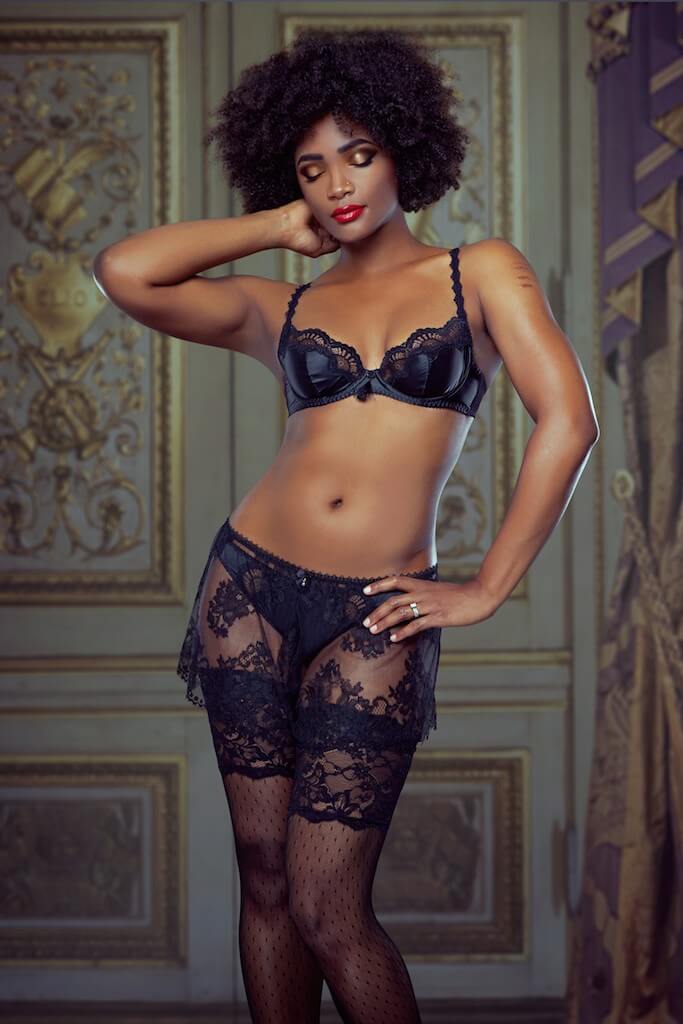 As a lingerie blogger who doesn't really share many images of myself, the fun part of shoots like this for me (apart from getting to play dress up), is getting to learn about a photographer and their style and how they like to work. I love watching artists in their "natural habitat," to speak. There's something endlessly fascinating about observing someone truly skilled in what they do at work.
The leopard print cami and shorts below are by KissKill Lingerie. The black bra and panty set is by Dita Von Teese Lingerie. The lace tap pant is by Karolina Laskowska. Stockings are by La Perla, and the lace skirt is by Cadolle. With the exception of the tap pants, which were a gift from the designer, all items were purchased by me.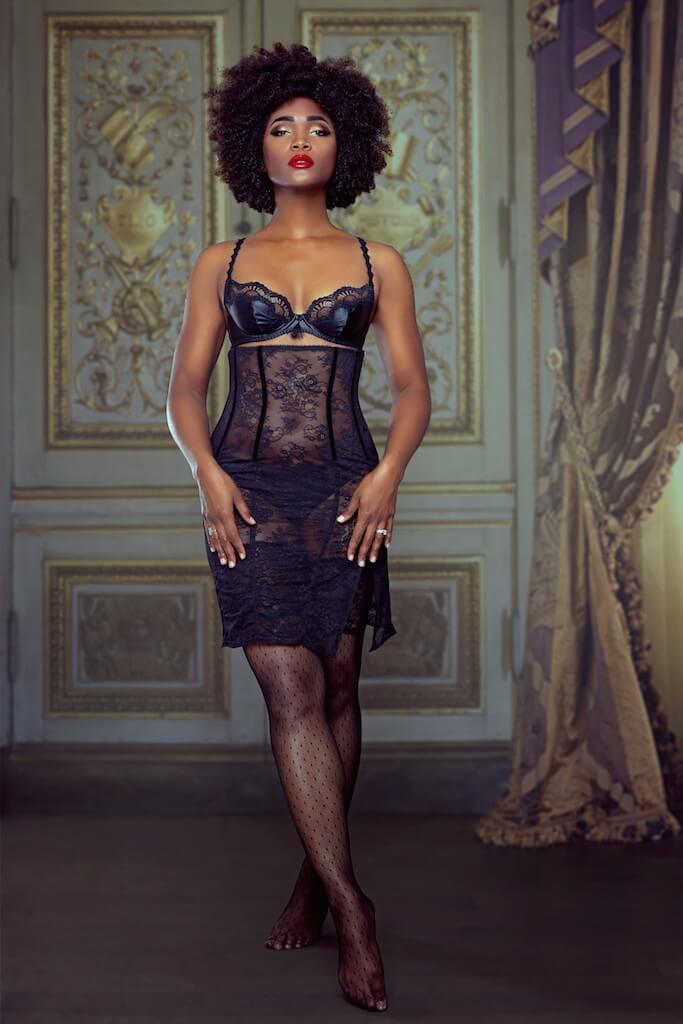 Have any of you ever shot with Morgana? Would you be interested in one of her makeover sessions? I'd love to hear your thoughts!