A Modern Kind of Love, featuring Jessica Eisner Photography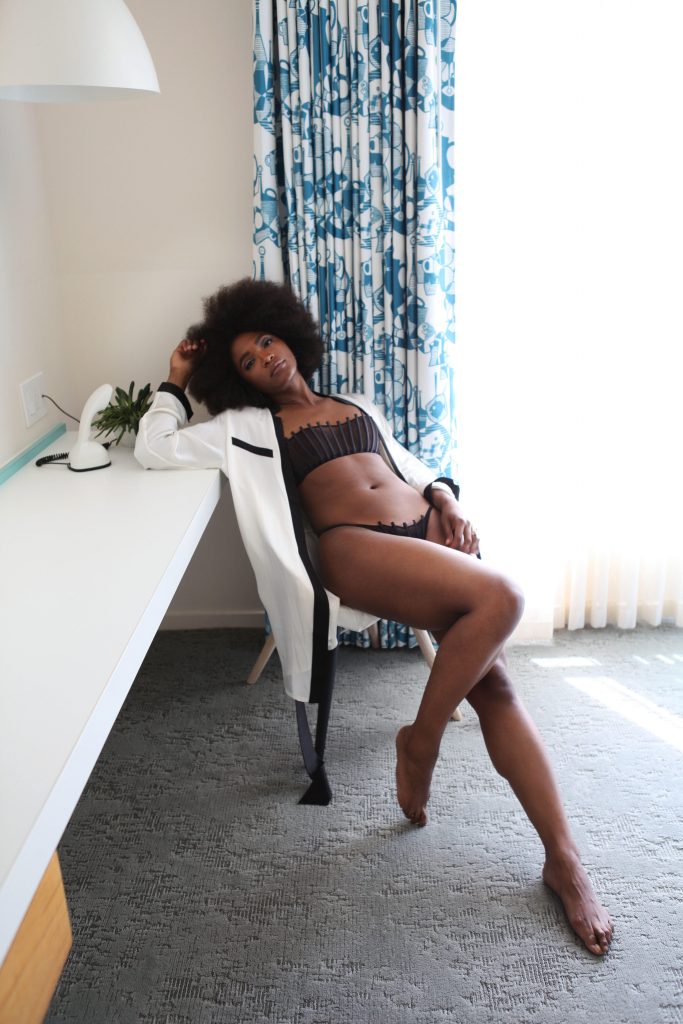 I've fallen behind in a lot of areas these last few months, and one of them has been posting new photoshoots to the blog. One of my goals for this year (which I didn't reveal because I'm afraid of failure - something I'm working on) was to do a new lingerie editorial every month in 2017.
Ever since my Night Witch photoshoot with Lars Kommienezuspadt back in 2015, I've become more interested in the idea of telling stories through lingerie. While I won't say my styling is perfect yet (after all, TLA isn't perfect, and I've been running it for nine years), I feel creative in a way I haven't for a very long time.
Most of my personal shoots are limited by the lingerie I have on hand...but that's exciting in its own way. I don't feel confined to any one season. Garments from 1, 2 or 3 years ago still look fresh and modern and relevant.  Truthfully, that's one of the things I love most about lingerie - how timeless it is. Creating these editorials is another of showing that timelessness.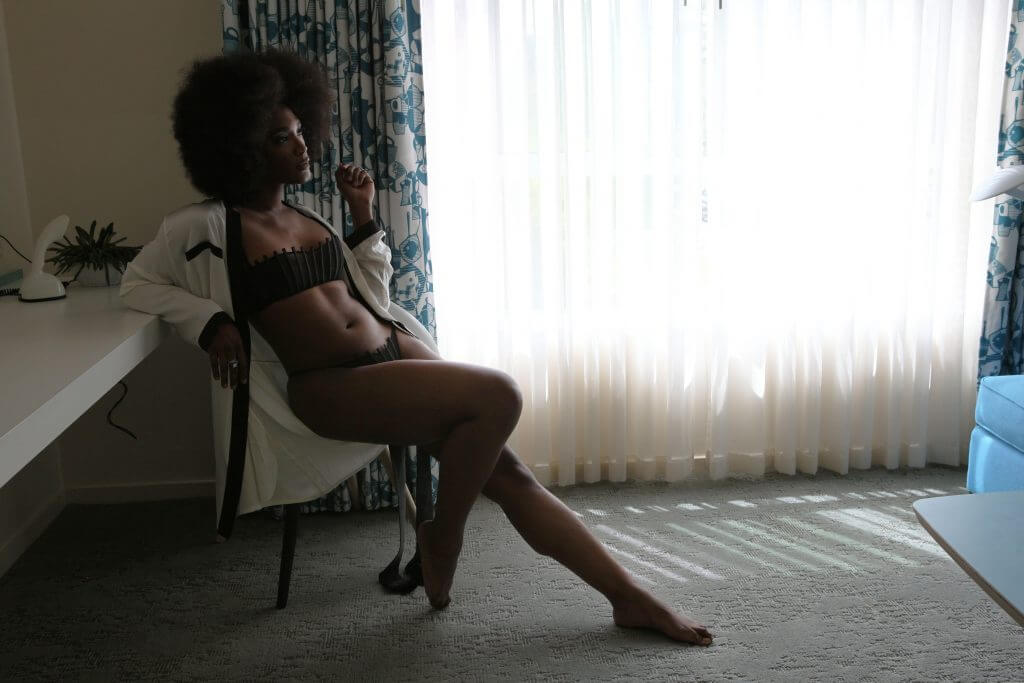 Today's editorial features photography by Jessica Eisner, who I first learned about through her portraits of Dita Von Teese. A consummate professional with a stunning eye, I love Jessica's bright, blown-out style, and I can't help but wonder why she's not shooting glamorous campaigns the world over.
Makeup and hair are both by Cara Zozula, who I met through Lars last winter. We both agreed a 60s-inspired "mod" look, complete with a cut crease and giant hair, was perfect for the decor, and I especially love the contrast between the retro makeup and the distinctly modern lingerie. Cara, like Jessica, was an absolute dream to work with.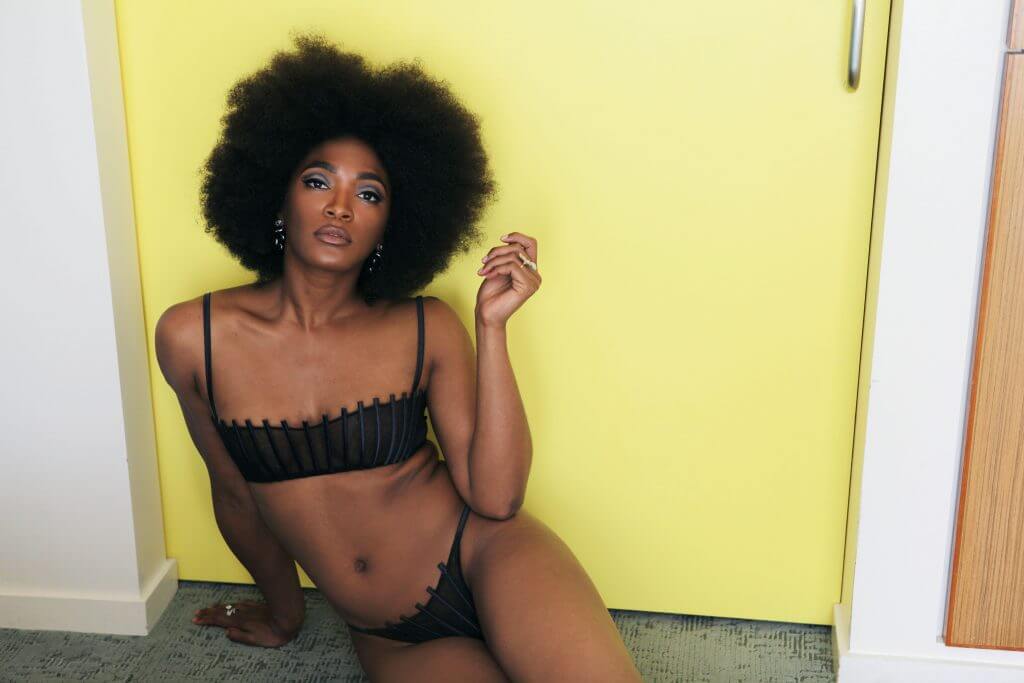 Because this is a lingerie blog, we have to talk wardrobe. The black silk with gold leaf chemise and robe set is by Ari Dein, a now-defunct luxury loungewear label that was once based in New York. The black bra and panty set is by La Perla, while the white robe with black trim was gifted by Dear Bowie. All items are from previous seasons and therefore sold out as of this writing. However, there is a newer colorway of the Dear Bowie robe shown here still available (Dear Bowie is a hidden treasure in the world of loungewear).
2017 is gearing up to be a year of big changes, and the photos are just one part of that. Everything else isn't quite ready to share just yet, but I can't wait to reveal what we've been working on!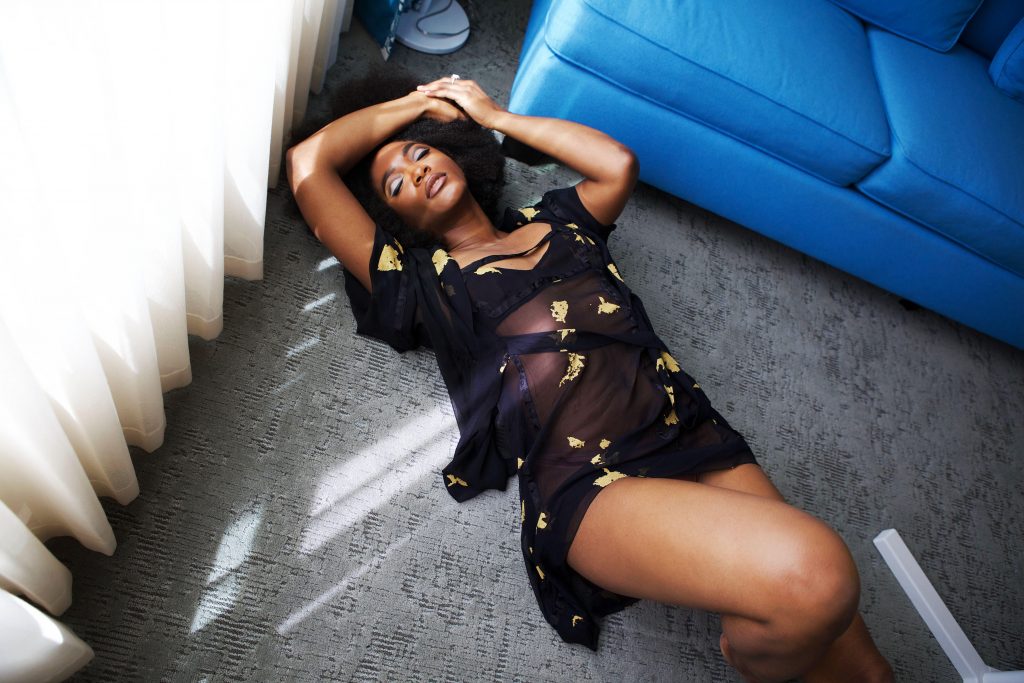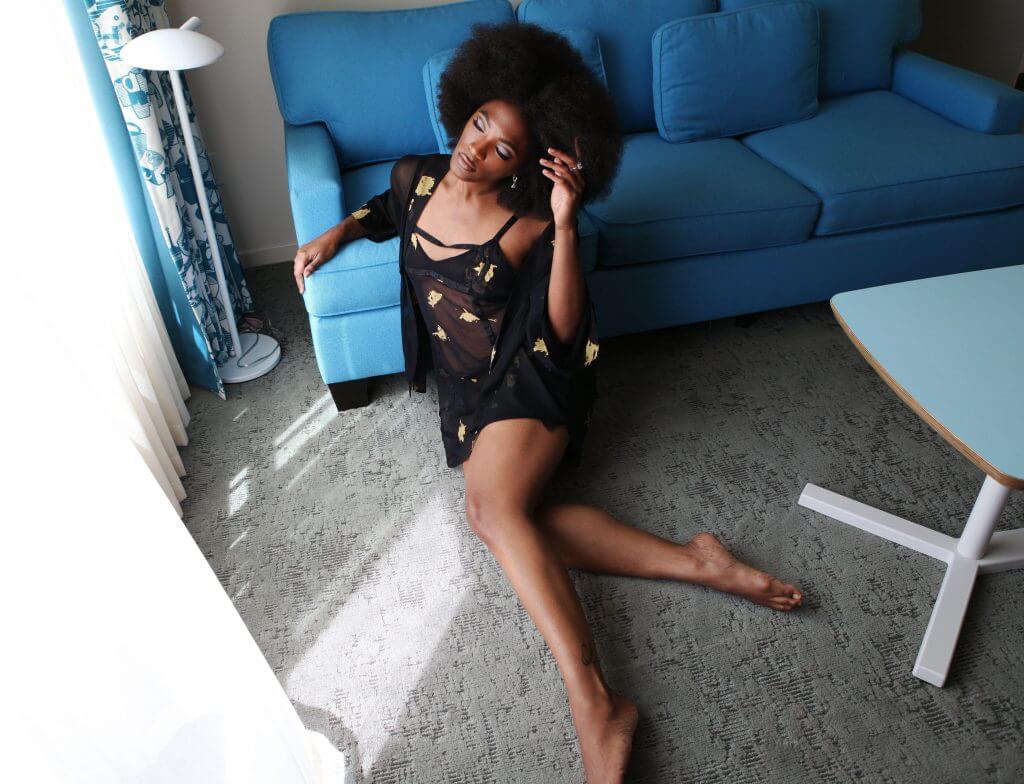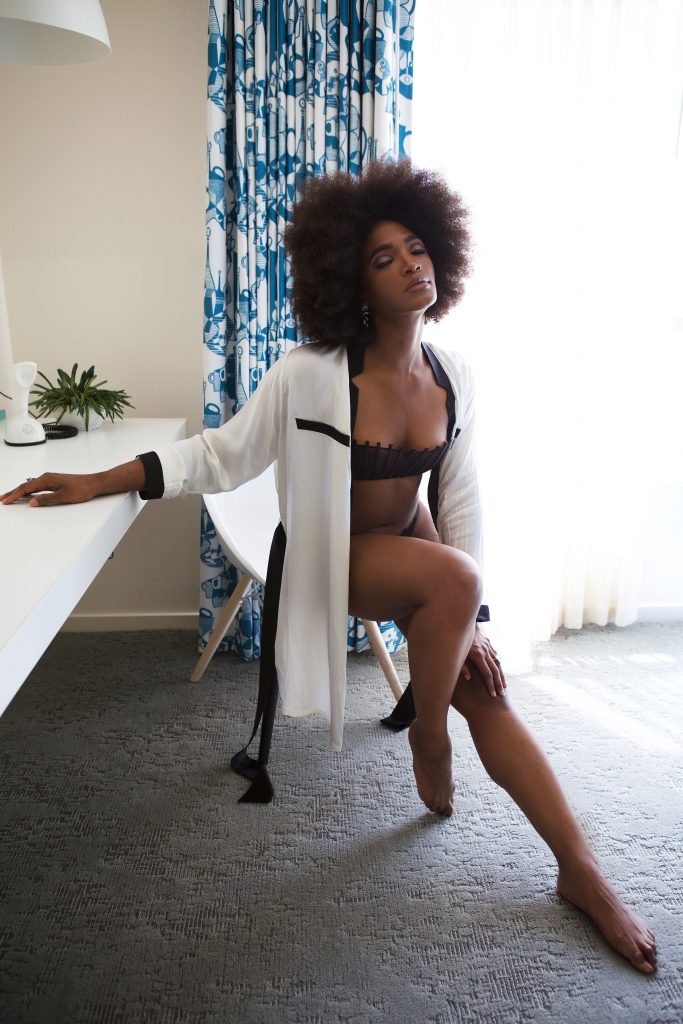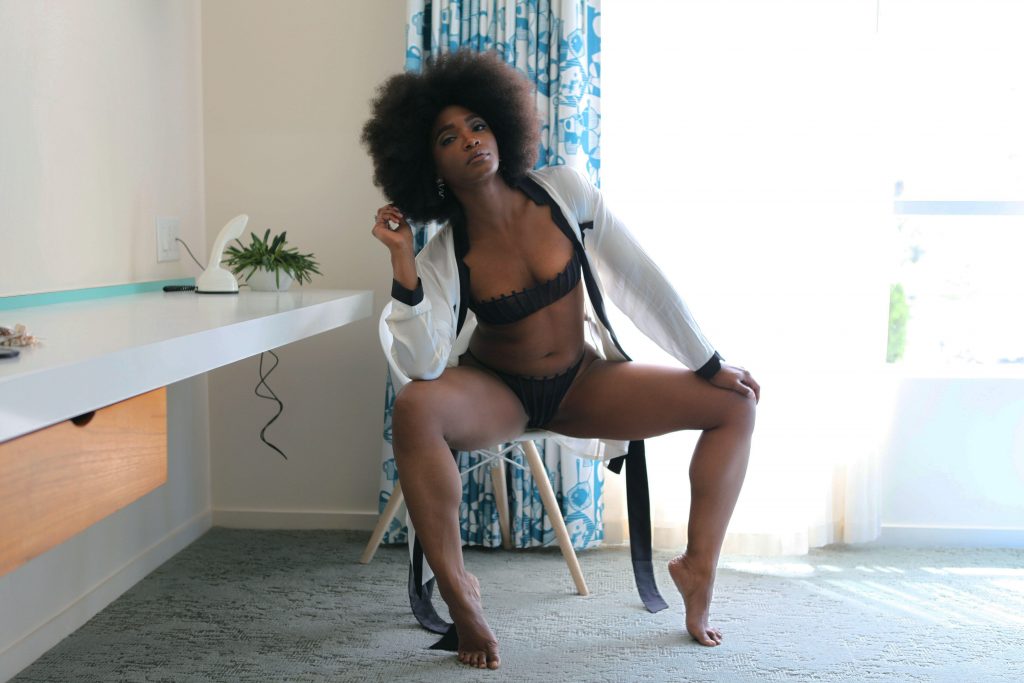 Save
Save
Save