Lingerie Review: Dita von Teese 'Star Lift' Bra Set
Disclosure: I received this set free of charge for review purposes. All opinions are my own.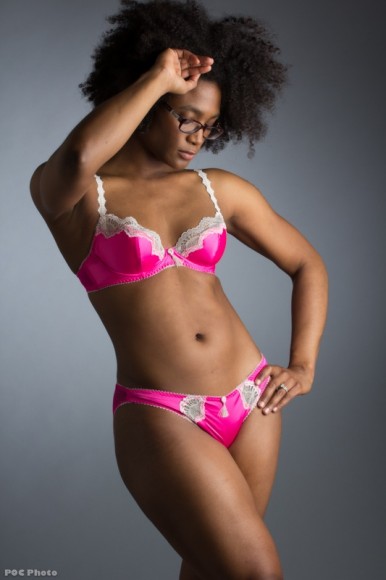 Oddly enough, this will probably be the only Dita Von Teese lingerie review I ever write on this blog. It's not because I hate the brand. No, in fact, it's just the opposite. Rather, after purchasing half a dozen Dita Von Teese sets (and loving them all), I just don't think it'd be right for me review the line again.
DvT lingerie has entered the rareified air of being one of those brands I purchase from every season... and that consistently sells out before I'm able to get everything I want (I'll give you two guesses who the other two names on the list are: one starts with K and the other with C). After a slow start, the Dita Von Teese lingerie line (they appear to have dropped the 'Von Follies' appellation for now) has really picked up speed, and I am most definitely a fan.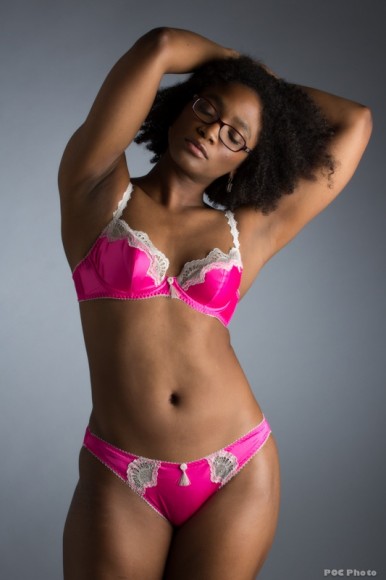 The Star Lift, while not a set I'd have chosen myself (and certainly not in this color), is beautifully made, with the kind of details I'd hoped to see from the burlesque icon's line, but also a kind of accessibility that I think works well for the more casual (i.e. less lingerie addicted consumer). As per usual, I was sent the bra in size 34C and the knickers in size Large. My first impression of the set is that the satin feels wonderful to the touch - soft and slick, but too hard or shiny. The lace trim is also very soft (I particularly enjoy the vintage-style fan motif), and the mesh on the back of the panty and the wings of the bra is also very soft. Note: this isn't a shaping powermesh; it's more like a micromesh fishnet - very stretchy.
For details, the back of the panty has ruching along the center and the back of the bra has a split-band, v-style detailing... all very nice touches. Though I am not a fan of those little flowers sewn onto my lingerie, I did like the tassel detail; again, it's a small touch that's perfect for this particular line. The bra is more of a half-cup, baclonette style with the lace trim providing a bit of sheer coverage but no support. The cups are also lightly padded - not push up pads, more like the contour cup foam lining you'd get in a t-shirt bra.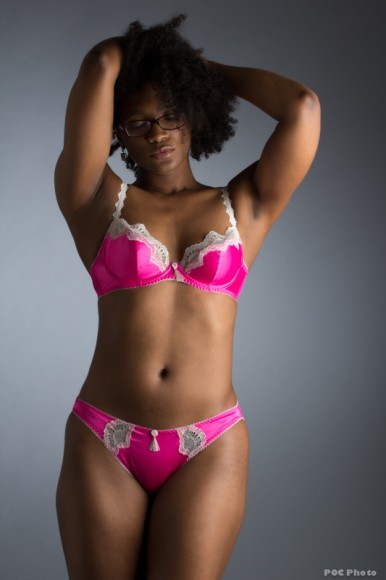 For me, the fit was excellent. I know this might seem like a special occasion set, but I've worn it all day on multiple occasions, and each time it was a dream. I will say that if you're fuller on top, this neckline may not work for you, but that's more of a breast shape issue; not every style is a good fit for every shape. But I personally have no complaints.
Point blank, this bra set fit me well and made me feel good. I'm actually thinking of picking it up in the blush color soon, and I have my fingers crossed for a midnight blue/black colorway in the future. If you're thinking of trying the Dita von Teese collection, I definitely recommend you go ahead.
Have you worn anything from Dita Von Teese's lingerie collection? What was your impression of the pieces?