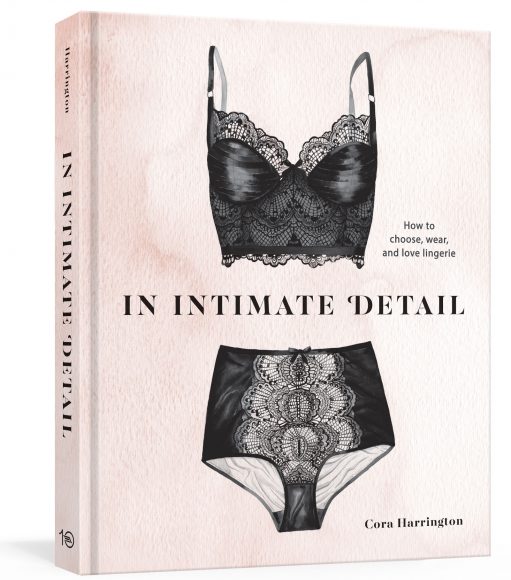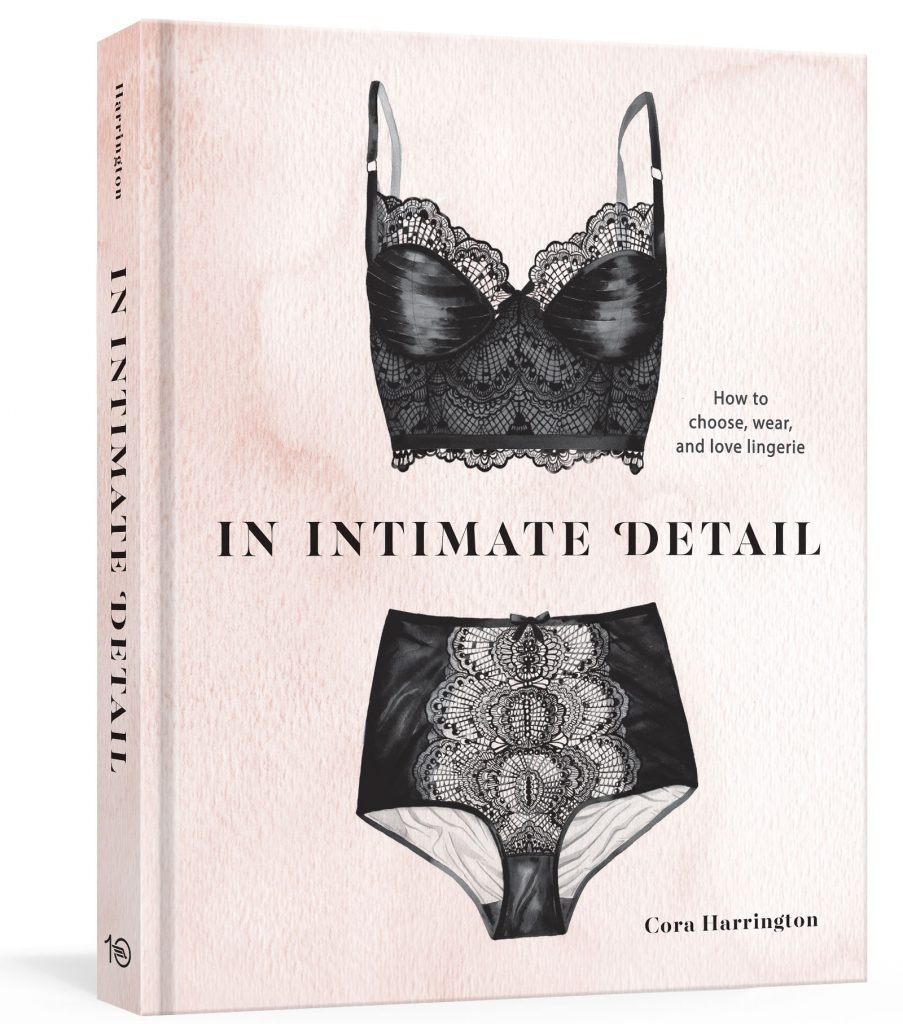 "Beautiful lingerie… is a signal that you love yourself enough to take out the good stuff and feel special even on the most mundane of days."
—Dita Von Teese, from the foreword
How to Choose, Wear and Love Lingerie
#InIntimateDetail
A comprehensive and accessible illustrated guide to lingerie from intimates expert Cora Harrington, founder of The Lingerie Addict, the internet's top intimate apparel blog.
While many love the idea of wearing special underthings, lingerie can be intimidating. How is it supposed to fit? How do you take care of it all? Is lingerie really for me? In this beautiful and empowering guide, lingerie expert Cora Harrington demystifies intimate apparel, making it accessible to all sizes, ages, and budgets. Covering everything from basic bras and panties to special occasion wear, shapewear, hosiery, corsets, and more, this no-nonsense handbook empowers you to confidently buy, wear, and care for the underpinnings of your dreams.
$25.00 U.S • Hardcover • 152 pages • Full color • 7 x 8 ½ inches • Published by Ten Speed Press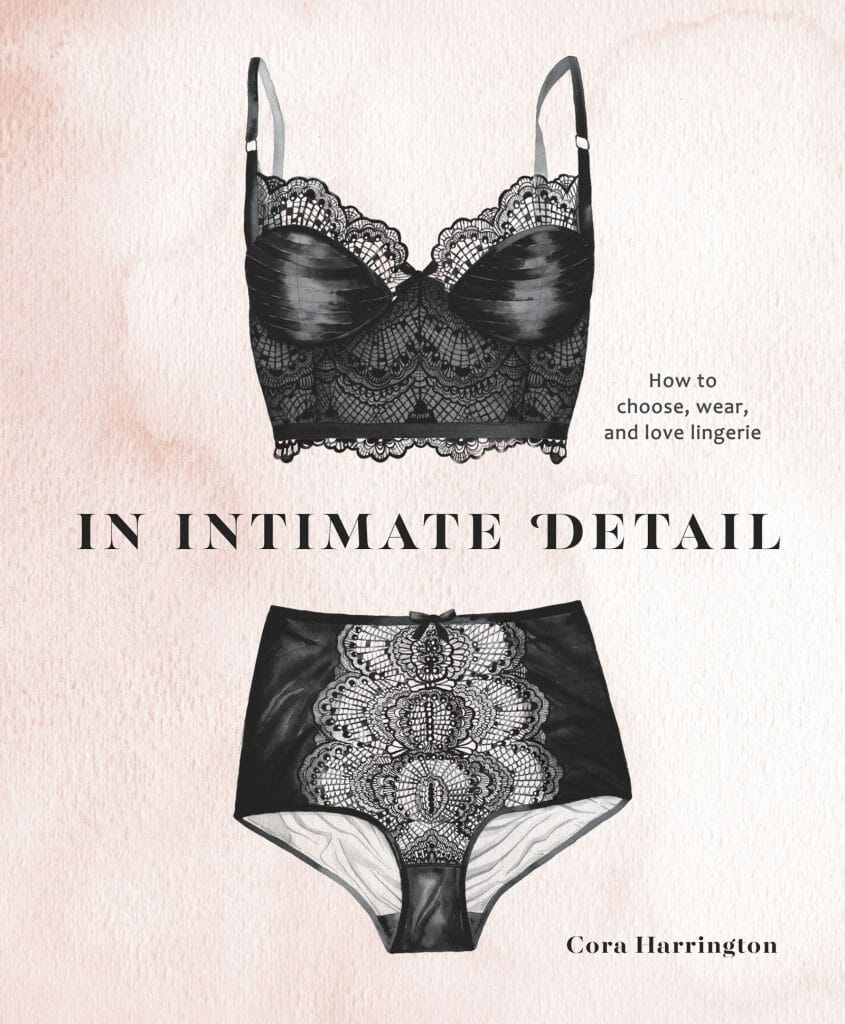 Looking for wholesale info? Click here!
Sneak Peeks
Click to Enlarge
Also Available in the UK!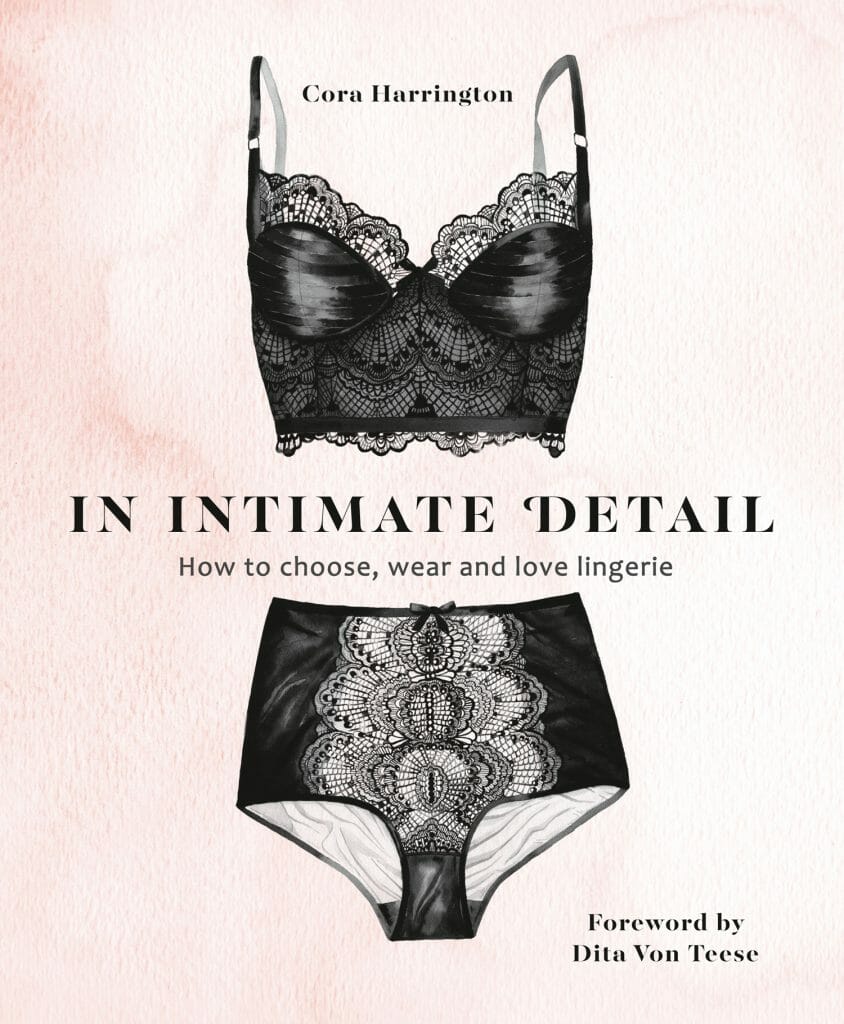 International Orders
Press
Advance Praise for In Intimate Detail
"An informative, empowering, and masterfully organized guide to lingerie. I've always said indulgence is a necessity, and for those looking to indulge, this book is a must-read." —Josie Natori, Founder & CEO of The Natori Company
"With passion and curiosity, Cora Harrington tackles every aspect of intimate apparel from technical construction to fit issues for varying body types to the emotional experience of buying and wearing. She has keen styling insights and clever, practical tips. This is a smart, savvy guide to a modern woman's lingerie needs through all stages of her life. We finally have THE reference for intimate apparel." —Gale Epstein and Lida Orzeck, co-founders of Hanky Panky
"An incredible resource for anyone with an interest in lingerie—this is the book I wish I had when I was starting my line! The right lingerie has the power to change your life, which Cora Harrington's vast knowledge of the subject wholeheartedly reinforces." —Becca McCharen-Tran, founder of Chromat
Book Signings
2020
April 9th, 2020 (Canceled)
7:00 – 9:00pm
The Ripped Bodice Bookstore
therippedbodicela.com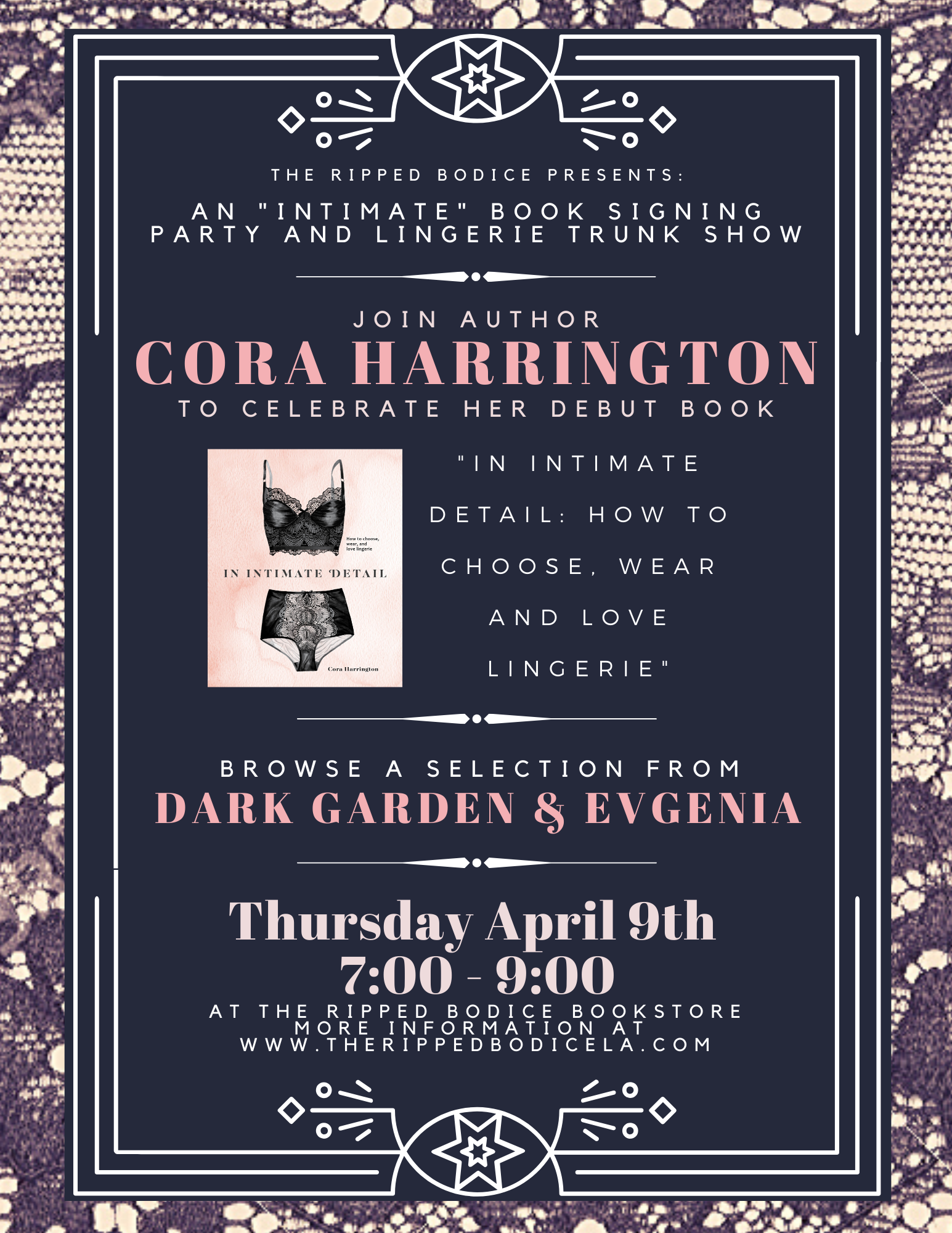 February 6th, 2020
6:30 – 8:30pm
Dark Garden
3528 Magazine St.
New Orleans, LA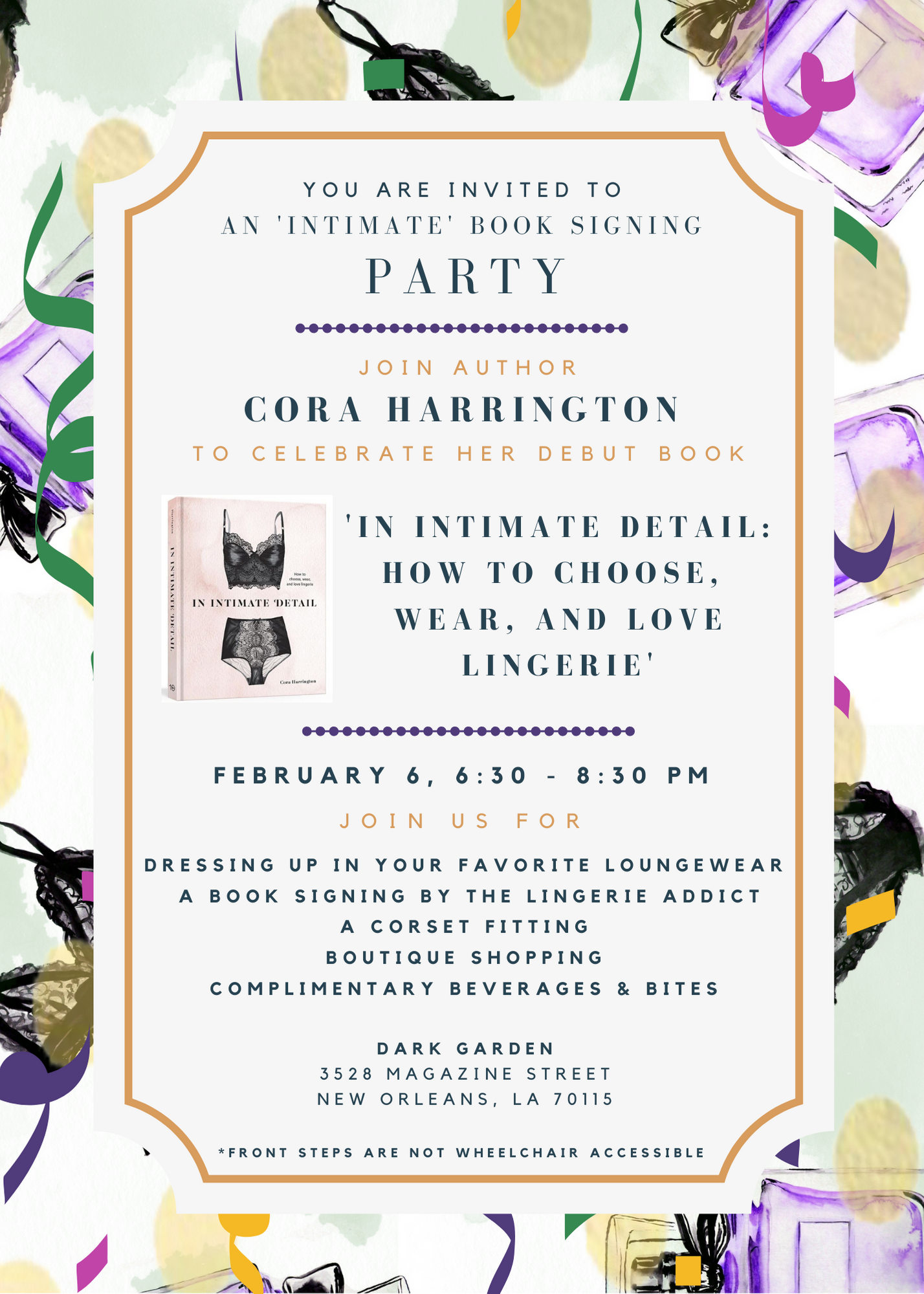 2019
August 21st, 2019
6:00 – 8:00pm
The Apple Tree London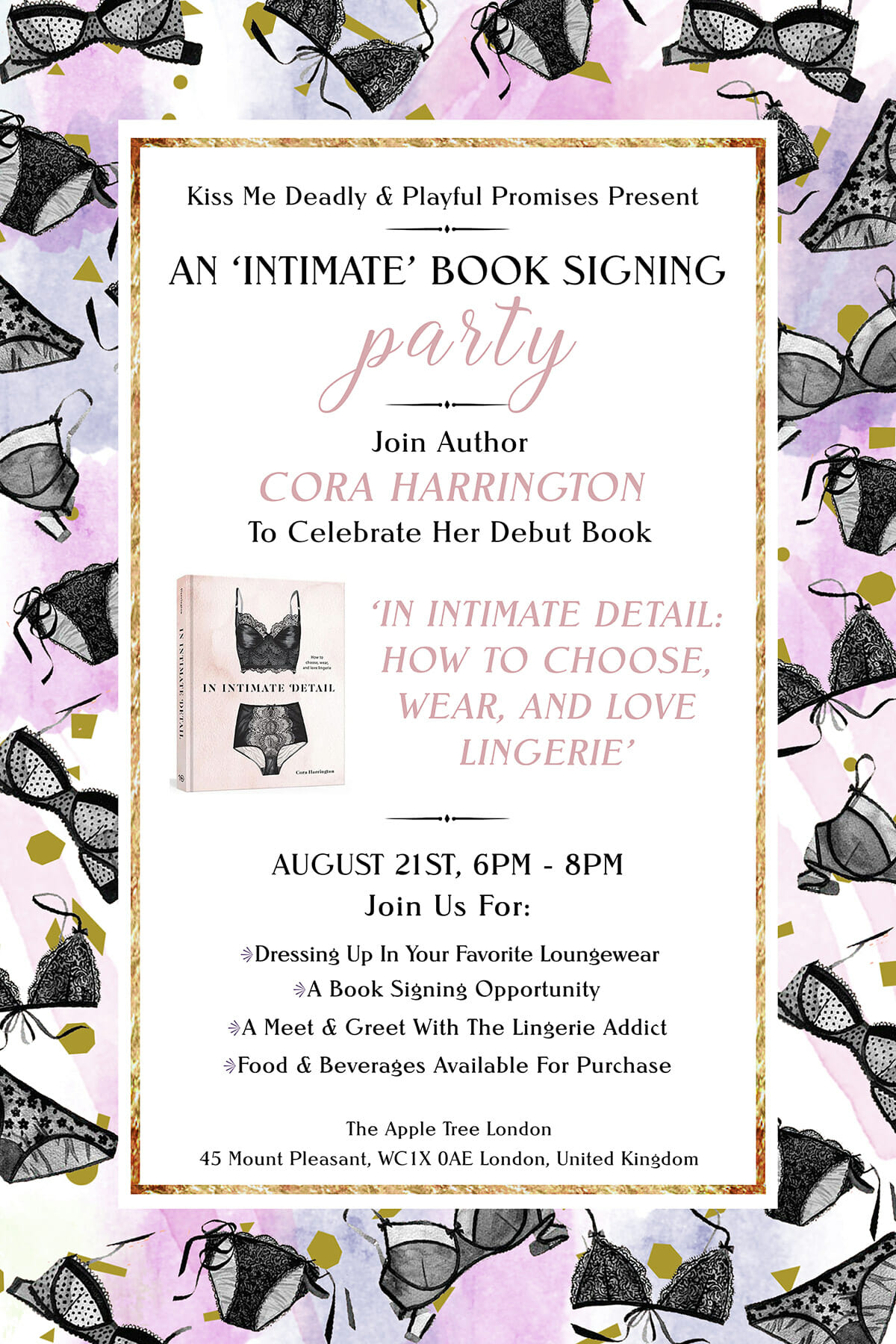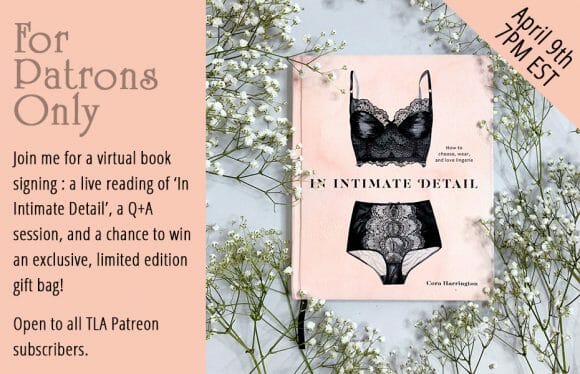 February 25th, 2019
11:30am – 12:00pm
CurveNewYork / Jacob K. Javits Convention Center, New York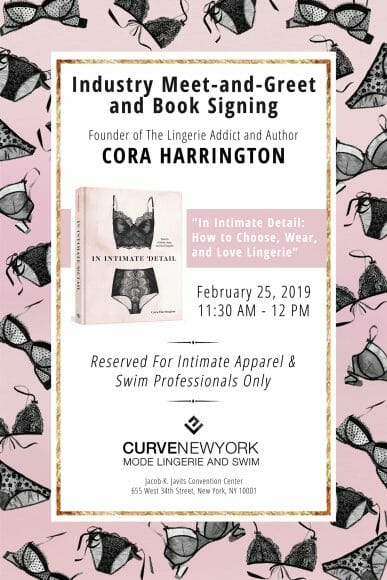 February 23rd, 2019
2:30 – 4:00pm
The Modern at Art Place, Resident Lounge / Washington D.C.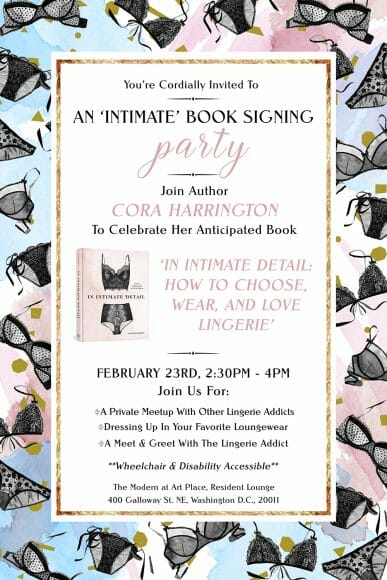 2018
October 18th, 2018
6:00 – 8:00pm
Journelle / New York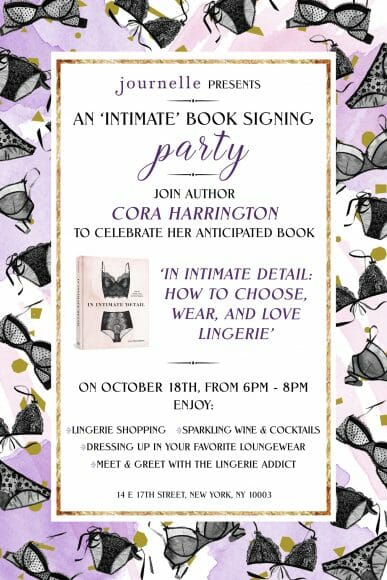 October 10th, 2018
5:00 – 7:00pm
The Rack Shack / Brooklyn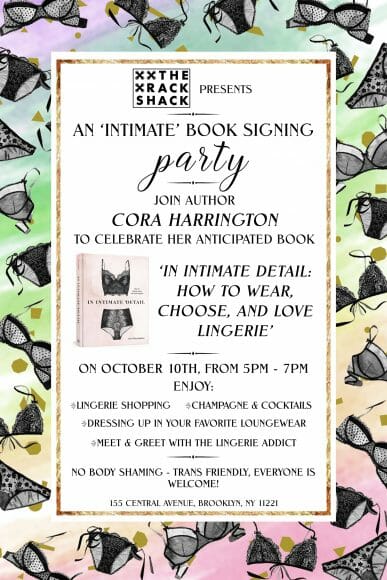 September 29th, 2018
6:00 – 8:30pm
Department of Curiosities / Chicago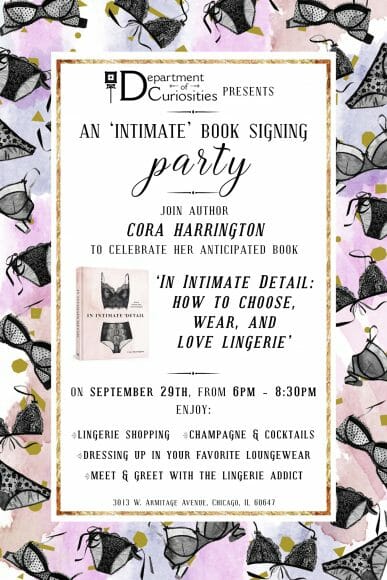 September 15th, 2018
4:00 – 6:00pm
Trashy Diva / Atlanta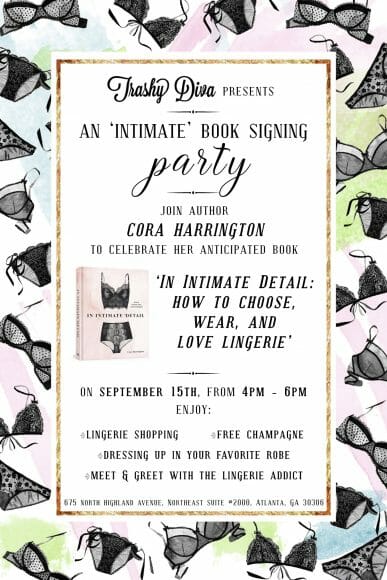 Don't see your town listed above for a book signing? That doesn't mean I've forgotten about you! As the author of a new book, I receive many kinds of support from my publisher. However, that does not include book tour or travel. This isn't unusual; it's completely normal for most new authors.
If I haven't yet made plans to do a book event near you, it's because I don't yet have the travel expenses, lodging, signing location, or advertising costs to cover one. Depending on the time of year, my schedule may also be full with other business, which affects my ability to travel or creatively workaround this lack of resources.
If you are experienced at bringing authors to your town, or you know someone who is, I'd love to talk with you about it! My dream is to do a signing in every city I have readers! You can email me at [email protected].
However, if that's not possible, you can still support me as a new author by buying my book, posting about it on social media, and writing a positive review on popular bookselling sites. This will help me get more interest in my book and may even help with getting a second book published.
Thank you so much for your interest in my book and in a signing. I put my all my heart and soul into it, and it means the world to me that you care enough to want to experience In Intimate Detail, in-person, with me.