New Viva van Story Pinup Shots!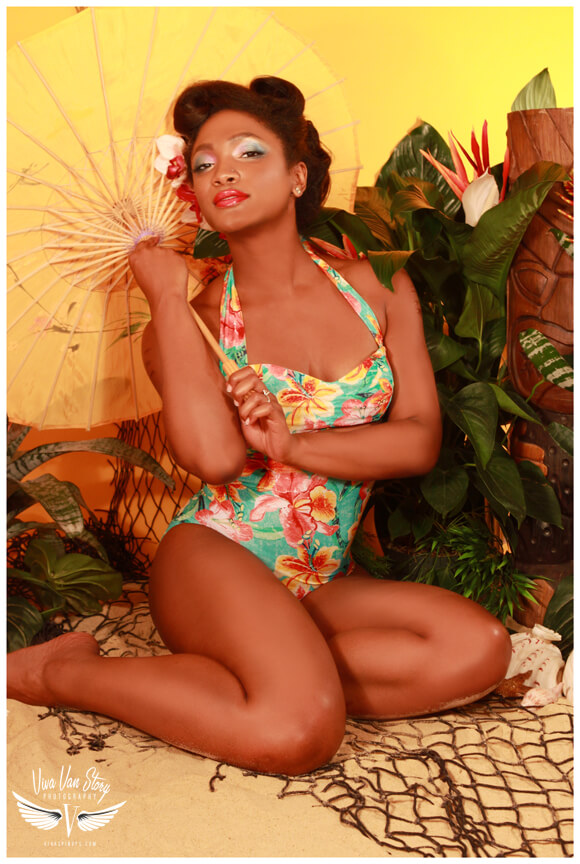 Last month, during my most recent trip to NYC Lingerie Market, I took some time to have a daylong photoshoot with the world-famous pinup photographer Viva van Story. This was only my second shoot with Viva, but I really love working with her because she knows how to make the non-model types (like myself) feel fabulous and confident and comfortable in front of a camera. I know that, no matter what, she's going to get a great shot and that makes what could be an intimidating experience into an incredibly fun one.
A few days ago, she sent over my final edits from the shoot, and I want to share a few of my favorites with you. All lingerie is my own, and I've credited the respective brand or designer on the photo. All photographs are copyright of Viva van Story, hair is by Viva van Story, and makeup is by Margherita.