Lingerie Review: Cadolle Retro Dot Bra
Note: I purchased this lingerie myself. Cadolle and Jane's Vanity are unaffiliated with this review.
Editor's Note: The below photos may be NSFW.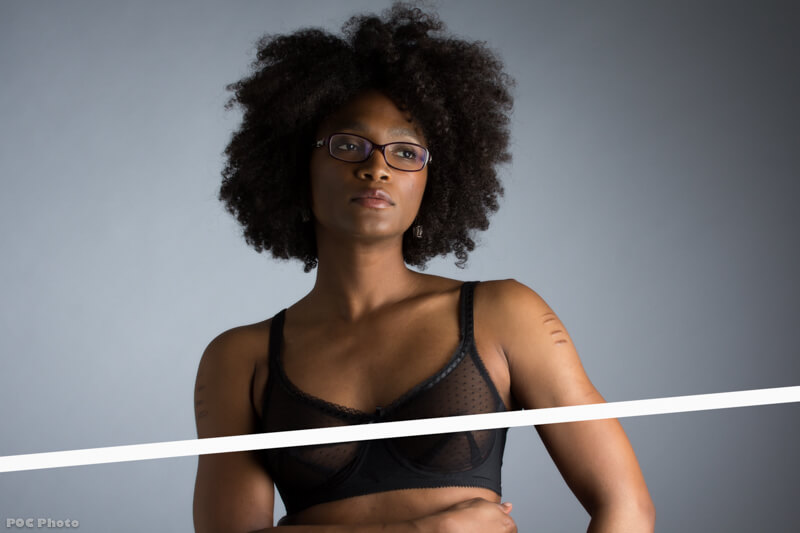 Like the Marie Jo 'Catherine' bra set I reviewed several weeks ago, my Cadolle Retro Dot Bra was another honeymoon lingerie purchase. I'd spotted this bra at Jane's Vanity ages before my wedding day, and I remember being so worried that it would sell out before I had enough money to commit (fortunately, as you can see, it was not). Though the Cadolle brand is over a century old, it's still big name within the luxury lingerie world. As a matter of fact, the company's founder, Herminie Cadolle, is also credited with inventing the first bra way back in 1889 and calling it a "corselet gorge."
In the interests of full disclosure, my experiences with Cadolle have not always been positive. Even in the years since that article was written (and as my knowledge of the lingerie world has grown), I've found myself wondering if the Cadolle name is perhaps overrated. The company's corsets, for example, are wildly popular among the high-end lingerie set, but have always left me feeling underwhelmed (both in terms of construction and design). I know that's not entirely Cadolle's fault; no one could call me a "typical" lingerie consumer, after all. But when I ran across this vintage-style bullet bra and fell in love, I saw it as an opportunity to not only treat myself but also see what all the fuss was about (and, of course, share my impressions with my readers!).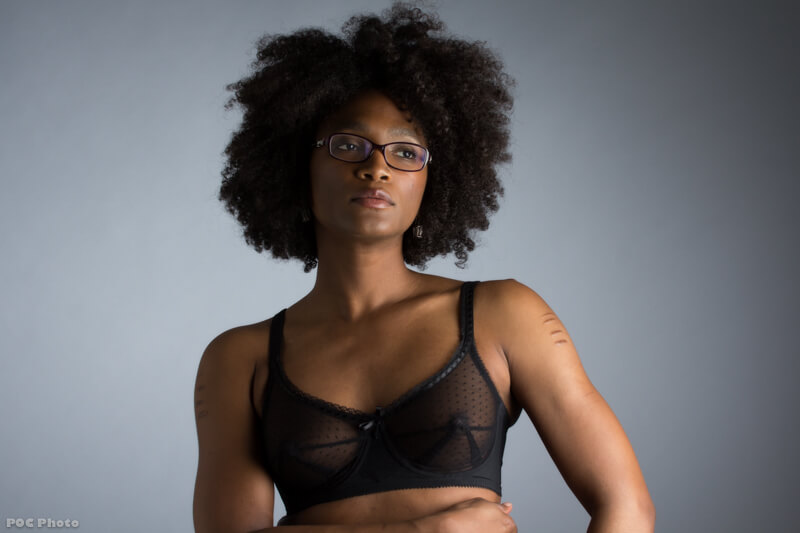 I purchased this bra in a French size 95, which, according to Jane's Vanity, corresponds to a US 36 B/C. Quite unusually, this bra is sized by the band only (a nod back to its historic roots, perhaps?), so I'd definitely recommend getting sizing confirmation from whatever retailer you choose to buy from. I did not purchase the matching thong, so this review is for the bra only.
A few other notes: the Cadolle Retro Dot is made in France, which is both interesting and unusual since so much bra production has moved to Asia now. The band and wings are constructed from a firm powermesh, as is the lower portion of the gore (those two inverted "v's" between the cups you can see in the photo below). The cups are a four-part construction - one part on top and three parts on the bottom - in a rather unique design you don't see anywhere else. The cups are made of double-layered non-stretch tulle, with the first layer containing the fashionable dot motif.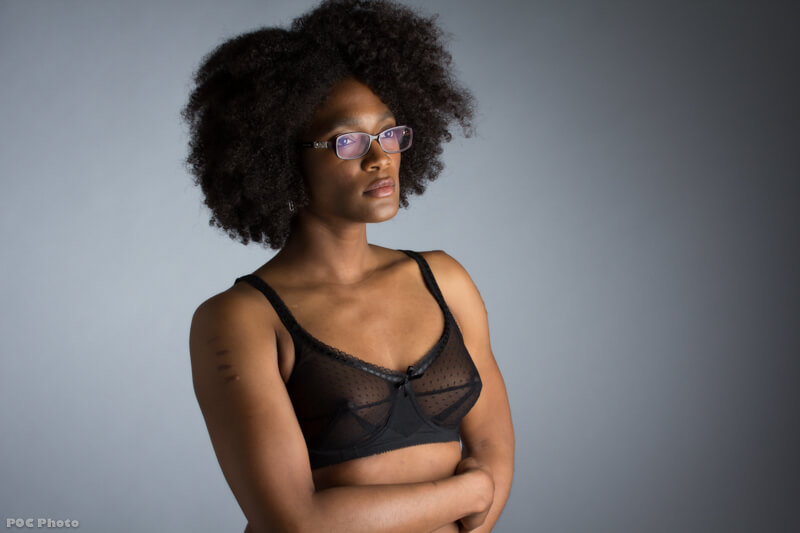 Because this is a luxury brand, certain luxurious touches, both visible and hidden, are to be expected. Most obvious is the ribbon trim along the top of the cups and the shoulder straps , which reminds me of the ribbon trim that used to decorate historical corsets. However, the side boning channels and the underside of the straps also have a luxe touch - a lining of supersoft plush velvet. In addition, the inside of the band's hook and eye closure is lined with satin. The underwires themselves are also encased in what feels like flannel and are wonderfully soft against the skin.
Oddly enough, these other materials are not included in the fabric composition tag on the bra, which only reports 92% polyamide/8% spandex as the fabrics. I wish I knew what the velvet, satin, and flannel material was made from as I doubt very seriously that it's all nylon and elastane. At any rate, those little touches are what convey a truly luxurious experience. No one else will see the velvet or the satin or the flannel (they weren't even mentioned in product descriptions of the bra I ran across), but the wearer will know, and they absolutely change the way the bra feels.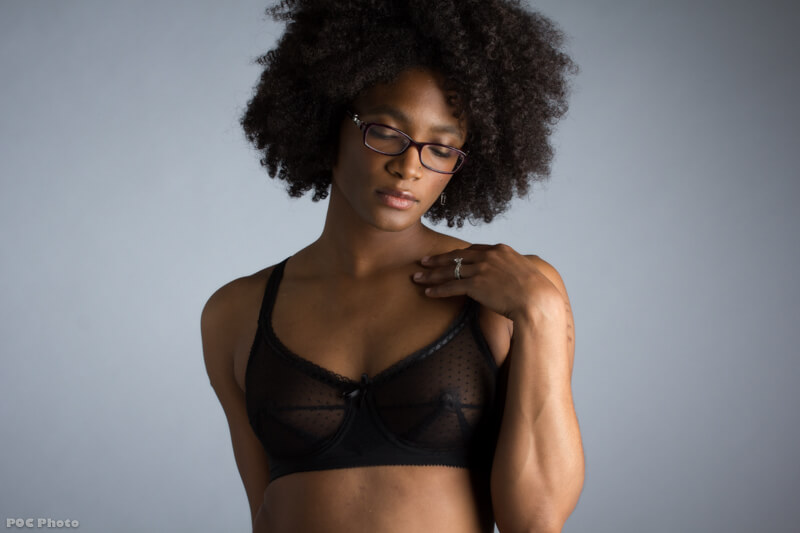 As far as fit, I found this bra to be surprisingly comfortable. Because of my shallow shape, I can't fill out most bullet bras, yet my breast tissue perfectly fills the cups of this Cadolle piece. The gore does not tack, but the bra doesn't shift around. I'd describe the band as a tad snug, not uncomfortably so, but keep in mind that I also sister-sized up. Despite the tulle and velvet and satin, there's something very industrial about this piece. It's made like it's meant to stand up to a few wearings. Oddly enough (and quite against expectations), I don't feel like this bra made my breasts look pointy under clothing. It is undeniably bullet shaped in the cup, but I didn't feel anachronistic while wearing it. At this point, I've adopted the Retro Dot as a daily wear bra under my sweaters and sweatshirts; I wouldn't say it's in my regular rotation, but it is definitely comfortable enough to wear all day long.
At $249, the Cadolle Retro Dot was undeniably a special occasion purchase for me. I doubt I'd have picked it up at full price without the impetus of my wedding. The size range is undeniably narrow, and this is not a bra that will work for all sizes and shapes (to be perfectly frank, I don't get the impression that Cadolle has any interest in serving anyone outside of their traditional target market). And while I'd be open to picking up another varation of this bra (there's a 100% sheer tulle version as a well as another incarnation with sequins sewed between the fabric layers), I don't think I'd spring for it at full price again. That's not a commentary on the bra itself. For those with the budget, there's nothing wrong with buying it at full price. Yet every time I've worn this bra, I've simply thought it was "nice." And it is an objectively nice bra. It's beautifully made, thoughtfully designed, and comes from a lingerie house with serious cachet. But at the end of the day, I want a bit more than nice. I want a bra I feel excited wearing, and I don't think this delivers.
Have you purchased anything from Cadolle before? What did you think of it? And if you haven't, would you give this brand a try?