Kisskill Lingerie A/W 2014: For Your Eyes Only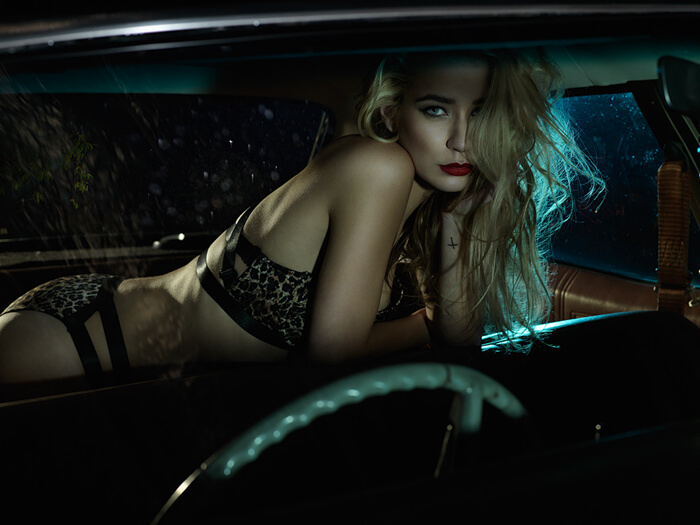 Please be aware that the following images contain nudity.
Kisskill Lingerie is one of the talented brands currently working in Australia. We were lucky enough to score an interview with founder Jane Carrodus late last year where she shared the inspiration behind her dynamic, fashion-forward label. In her interview, I was struck with her statement that the Kisskill woman is never one woman. She is powerful, she is a risk taker, and above all she is mysterious.
Kisskill is a blending of two concepts: "Kiss" represents a woman's softer side while "Kill" represents her take-no-prisoners attitude (and killer sex appeal, of course!). Kisskill Lingerie's A/W 2014 collection is titled 'For Your Eyes Only' and is meant for the Bond girl in all of us. These are pieces that are unapologetically sexy and meant to both empower and celebrate a woman's strength.
Many pieces feature leather-look stretch fabric with zipper details that empower the wearer, kind of like sexy armor to take on the world. These are pieces meant for layering and showing off. I love the idea of pairing these leather-like pieces with overtly feminine blouses and dresses. The zippers add a tough-girl charm and a bit of naughtiness (they are definitely meant to be unzipped, after all). Zippers are placed in the front and back of panties adding a super sexy spin on the ouvert trend. The harness also features a zipper on glossy black satin for a new take on this bondage-inspired accessory.
Leopard print pieces are offered in several styles, including the graphic bra and panty set above, which utilizes swimwear fabric so it can double as a bikini. Wide elastic forms a criss-cross in the front to create a cage above the cups. The criss-cross is mirrored in the back of the bra, with additional horizontal straps that fasten the bra in the back adding edge.
Other pieces in the collection feature delicate gold chains on the straps of bras and skimpy g-strings (top image below). This set also includes a harness in the similar style to the zipper harness, with gold chains running along a stretch silk band. The treatment of the chains adds a jewelry-like quality to the pieces, adding a wink of shine under sheer blouses or worn as a necklace in the case of the harness.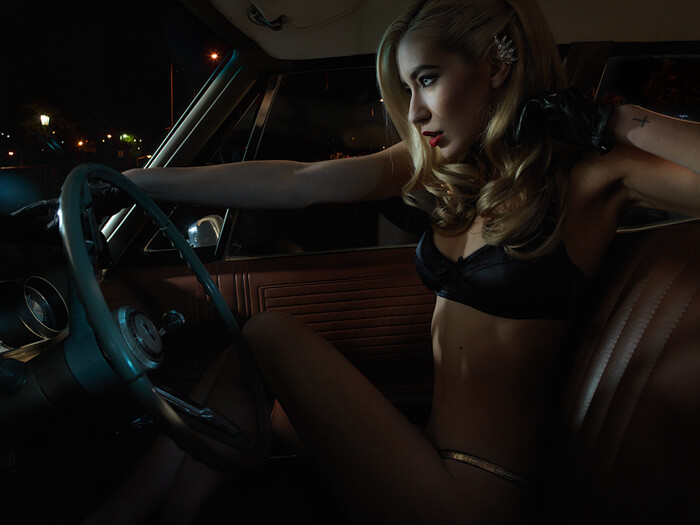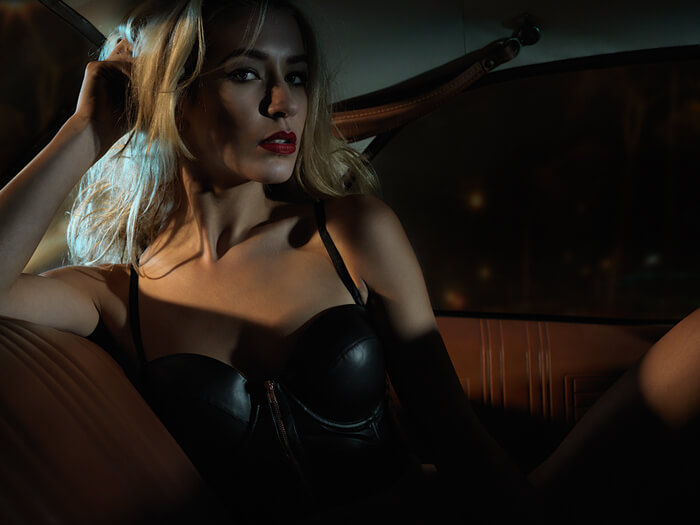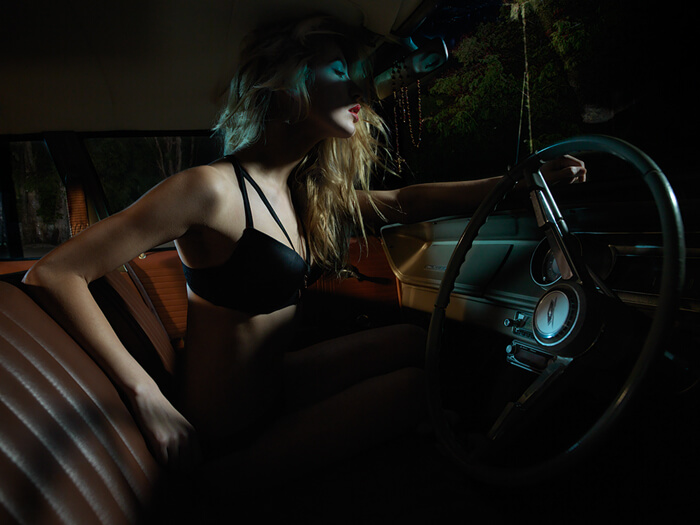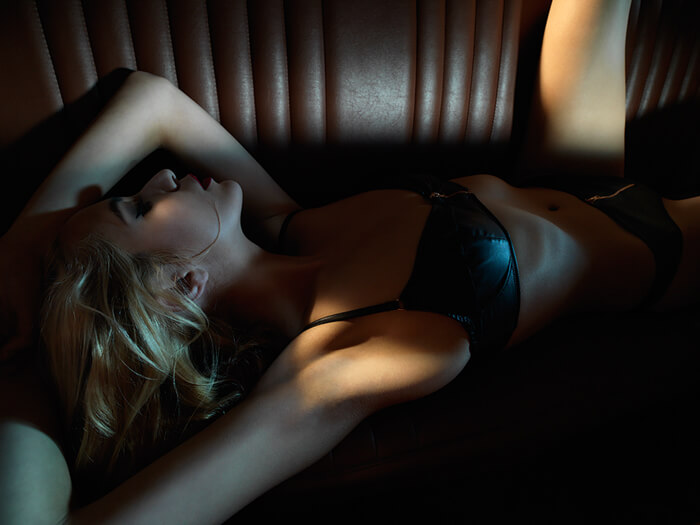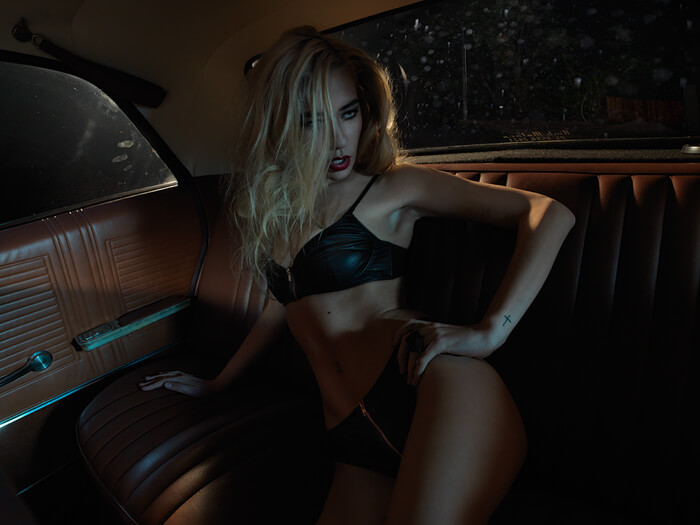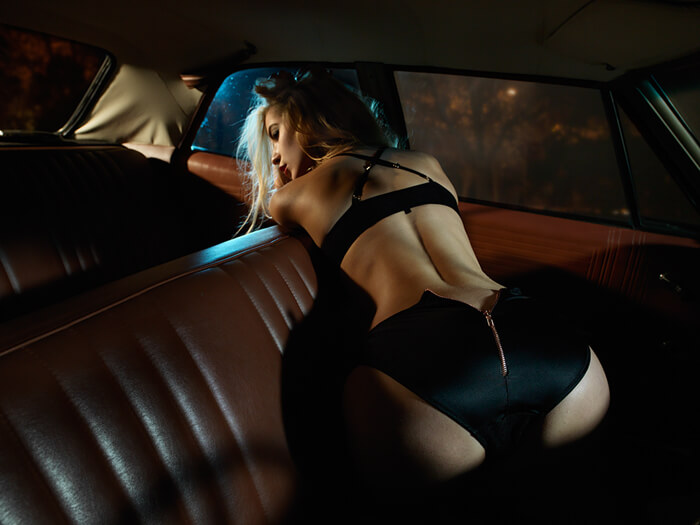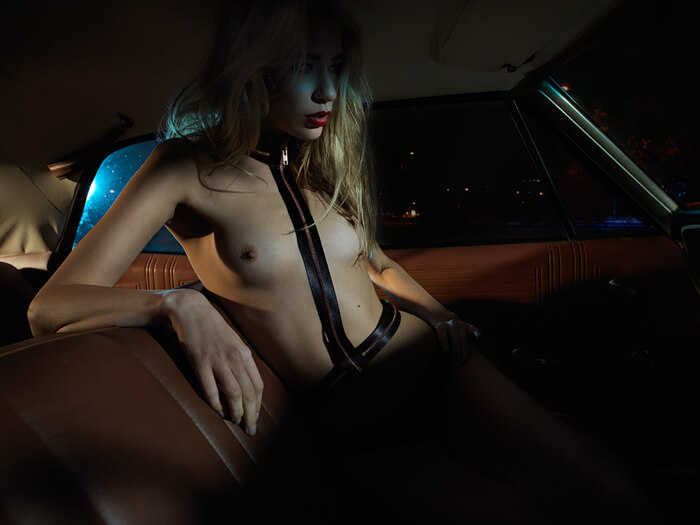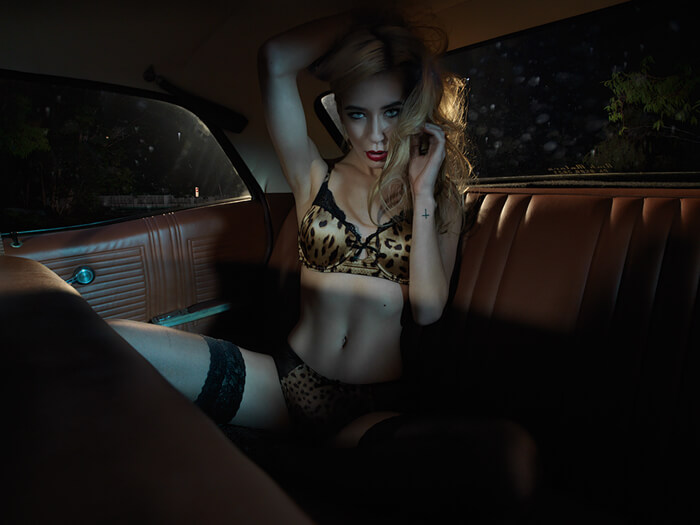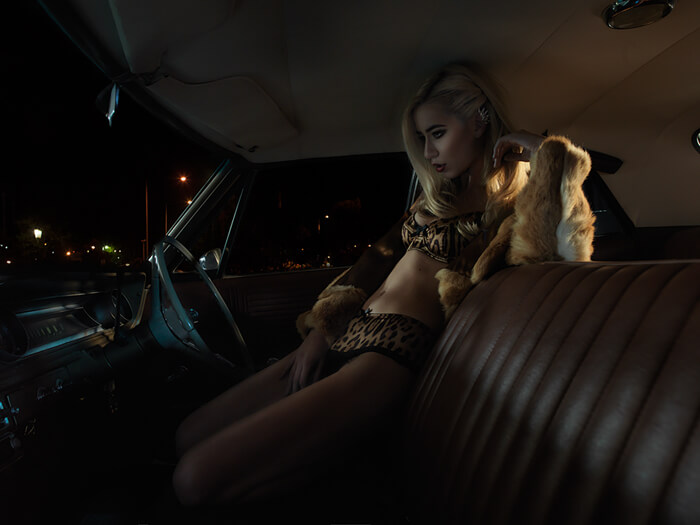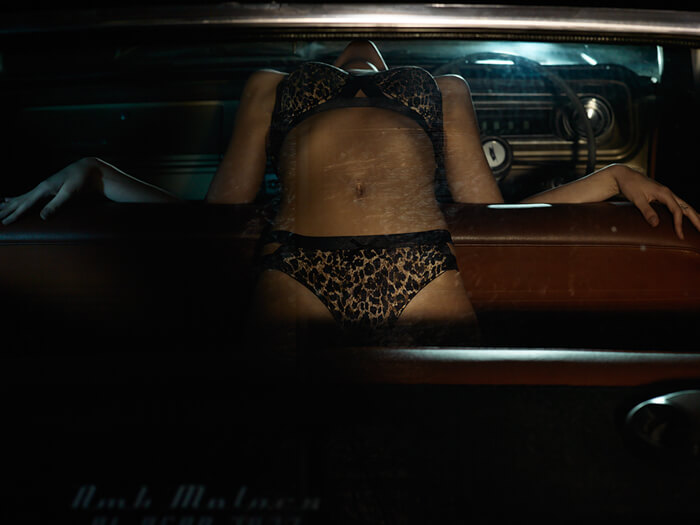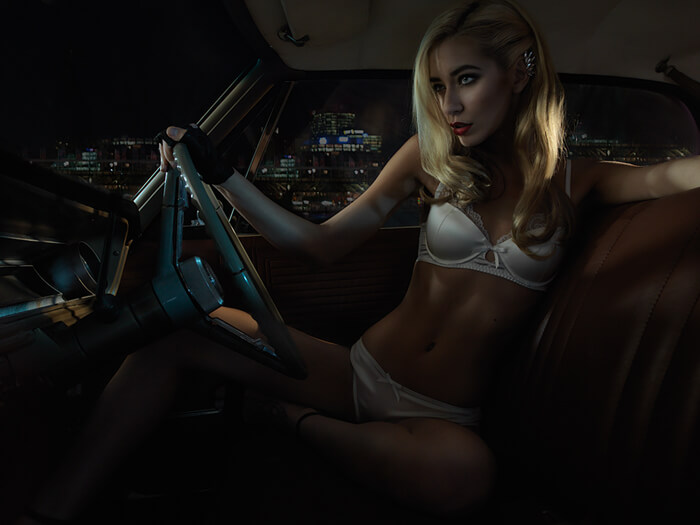 Other standout pieces from the line (not included in these campaign shots) are pretty silk and lace cami and shorts sets, and a saucy quarter cup cage bra with matching open-backed harness knickers.
If you're loving Kisskill's new line, you might want to check out the corresponding video, which gives us a behind-the-scenes look at the photoshoot!
What do you think of Kisskill Lingerie's campaign images? Would you try any of these styles?