Shopping Lingerie Sample Sales: 9 Tips for Lingeristas on a Budget
By: Karolina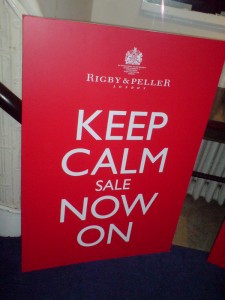 As gorgeous as luxury lingerie is, it's a sad fact that most of us simply can't afford it. I've managed to amass quite a collection of luxury lingerie over the years, though, and all on a student budget. I rarely buy anything full price and I'm happy to admit that my secret is the incessant attendance of sample sales. I know that lots of other people are in my position so I thought I'd share a few of the tricks I've learned….
1. Make sure you know how to find out about sample sales --- you can never be subscribed to too many newsletters. Get signed up with all of your favourite brands and boutiques. Websites such as the Daily Candy are also great – the emails you receive will be tailored to the area you live in. Don't give in to the temptation to just delete their emails as soon as they come into your inbox. Give them a quick skim read first. Even if they don't offer any sample sale news you'll at least be finding out about special offers and new products!
2. Be aware that you may have to travel – although I see quite a few independent brands keep their sample sales online (websites like Etsy are brilliant for these), most sample sales seem limited to big cities. Since moving away from the capital I've found myself taking the train back a few times already so as not to miss out on bargains!
3. Try to arrive slightly before opening time.In my experience sample sales tend to attract long queues. Although it isn't necessary, it's nice to have first pickings.
(You may also like: Why Shop in a Luxury Lingerie Boutique?)
4. Be prepared to go back – a lot of sample sales last more than one day and new stock is brought out every day.
5. Keep calm – if you haven't been to one before, it's very easy to lose your head. Just because there's luxury lingerie at bargain basement prices doesn't mean that you should buy everything in sight.
6. Make sure you try things on – there's nothing worse than coming home with a load of expensive lingerie that doesn't fit you in the slightest. Trust me, I know – the fact that it's a fraction of its usual price shouldn't excuse that! Although sample sale changing areas aren't necessarily nicest (if they even exist) don't be put off!
7. Be prepared to brush up on your sewing skills – I often find that things won't necessarily have a perfect fit but can be easily altered. For example, if a bra is perfect in the cups but a little big in the back it's not too difficult to have it taken in. Often slightly damaged garments are included in sample sales – often easily fixable if you're handy with a needle and thread!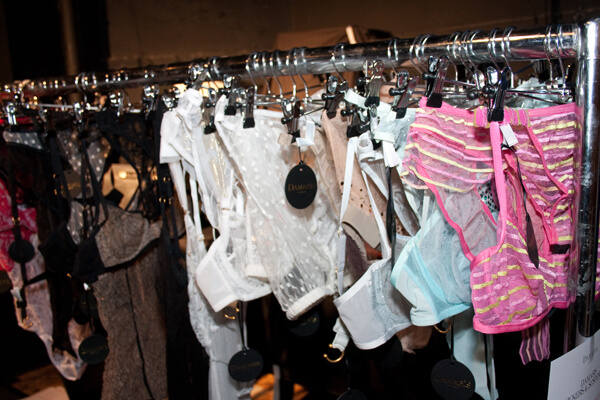 9. Take a friend! You'll need someone to keep you sane and point out when you've picked out something utterly ridiculous that you'll never wear. Plus it's far more fun than going on your own!
Readers – have you ever been to a lingerie sample sale before? Would you recommend it and do you have any of your own 'techniques'?