The Seduction by Frederick's of Hollywood Collection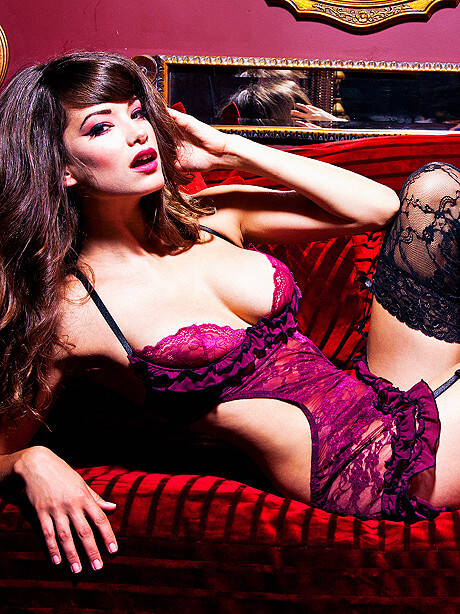 For the past few years, Frederick's of Hollywood has had a bit of trouble finding their footing in the lingerie industry. Not quite Victoria's Secret, but not a Babeland or a Journelle either, Frederick's has struggled to convince customers why exactly they should shop at their stores... resulting in record deficits for this company (as well as a few failed attempts to sell it). That inability to differentiate themselves in an increasingly crowded market (after all, they're not the only players in the cheap lingerie sphere) is a shame when you consider Frederick's storied history. If you've ever seen a a vintage of Frederick's of Hollywood catalog, then you know they used to be amazing.
As a lingerie shopper and a lingerie writer, I admt to feeling a bit bewildered myself when Frederick's abandoned successful and unique initiatives, like their vintage-inspired ICON collection from a few years ago, in favor of still more cheap lace babydolls and teddies. While the Frederick's of today isn't all crotchless thongs and bodystockings (which is what I remember from the F of H catalogs I snuck a peek at as an adolescent), neither do they represent sinfully seductive glamour anymore either. I believe the "Seduction by Frederick's of Hollywood" lookbook is a definite step in the right direction (it's shot like an actual editorial spread... yay!), but I do wonder if this label will be able to bounce back into fashion-forward relevancy... or if they're doomed to malinger and eventually fade away.
What do you think of the collection? And have you shopped at Frederick's recently?