The Lingerie Addict Editor & Current Contributors
Name: Cora Harrington
Email: [email protected]
Role: Founder and Editor-in-Chief of The Lingerie Addict
Bio: I'm a women's college graduate and former nonprofit worker, and I've been blogging about lingerie since 2008. Though I was raised in Georgia, I currently live in Southern California. I love English Breakfast tea, comic books, champagne and costume dramas.
Bra Size: 34C
Website: thelingerieaddict.com
Pinterest: pinterest.com/lingerieaddict/
Tumblr: thelingerieaddict.tumblr.com/
Twitter: twitter.com/lingerie_addict/
Facebook: facebook.com/TLAfans
Instagram: instagram.com/thelingerieaddict/
YouTube: youtube.com/user/TheLingerieAddict
Lingerie Tip: Lingerie shopping can be frustrating (and understandably so), but the good news is that are more options available than ever before. More than likely, someone is making something that is the perfect size, shape, and style for you. Don't be afraid to research online and try new things. It's worth it when you find the perfect piece.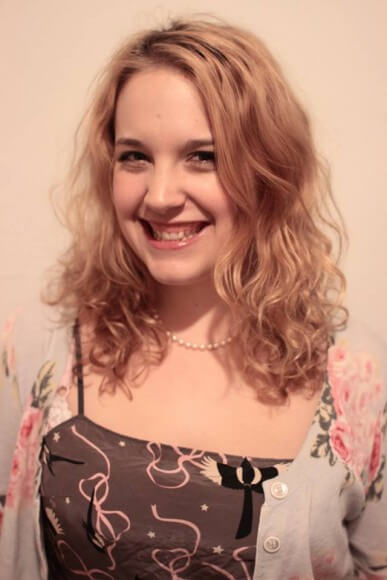 Name:
Quinne Myers
Specialty:
Ethical Lingerie, Independent Manufacturing and Design
Bio:
I'm an aesthete and entrepreneur who lives in Brooklyn, NY and runs the dreamy made-in-NYC loungewear line, she and reverie. I'm passionate about the importance of where and under what conditions our clothes are made. In my spare time I enjoy hand embroidery, riding my bicycle, going to concerts, and eating dessert.
Bra Size:
34F
Website:
sheandreverie.com/
Pinterest:
pinterest.com/quinne/
Tumblr:
sheandreverie.tumblr.com/
Twitter:
twitter.com/sheandreverie
Facebook:
facebook.com/sheandreverie
Instagram:
instagram.com/sheandreverie/
Lingerie Tip:
Always shop with quality over quantity in mind; invest in well-made pieces you love, and you won't have to spend more to replace poorly-made lingerie over time.
Favorite Lingerie Brands:
Fifi Chachnil, Narue, Freya
Name:
Shannon
Specialty:
Plus size lingerie, queer fashion, sewing
Bio:
I'm an art historian and avid sewist based in the Midwest. I love talking about clothing and gender identity, taking short and slow walks with my bulldog, and reading historical fiction.
Bra Size:
38GG
Website:
withararedevice.wordpress.com
Tumblr:
with-a-rare-device.tumblr.com
Twitter:
twitter.com/sheandreverie
Facebook:
facebook.com/sheandreverie
Instagram:
instagram.com/rare.device
Lingerie Tip:
Lounge wear is a great entry point to lingerie for gender non-conforming folks finding their style. It can be dapper - think classic silk pajamas and smoking jackets. Flowing robes and gowns lend femme glamour. Or try a romper in a soft knit fabric for androgynous comfort.
Favorite Lingerie Brands:
Playful Promises, TomboyX, Serpent & Bow