Lingerie Shopping: Should You Buy Lingerie Online or in a Lingerie Boutique?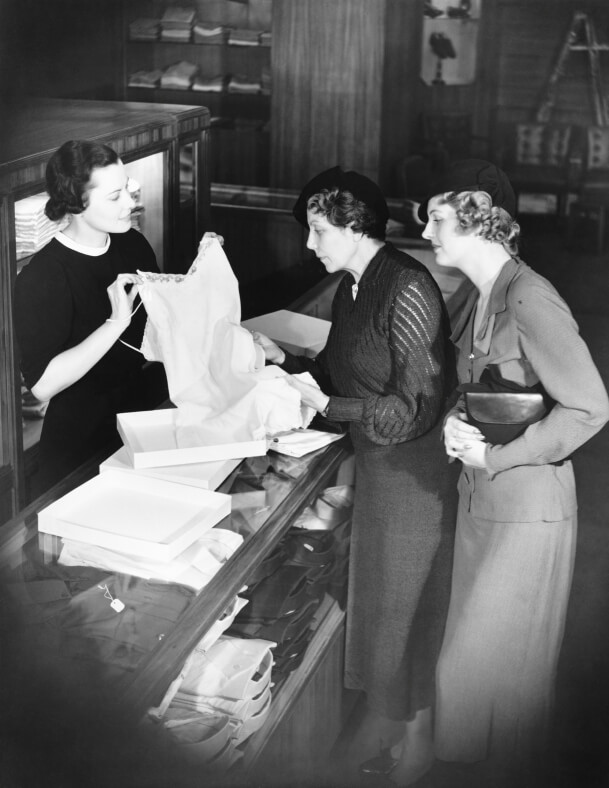 When sites like Figleaves, Bare Necessities, and HerRoom
began selling lingerie online, many experts predicted that they were doomed to failure. "No one," they reasoned, "would ever buy something as personal, intimate, and expensive as lingerie without first seeing it in person." A decade or so later, those experts have been proven wrong, but many women are still understandably reluctant to purchase lingerie anywhere other than their local mall or outlet store.
As with most things, neither approach is the best one all the time. Here are a few points to keep in mind when deciding if you should purchase in store or buy online:
You Should Buy In-Store If...
--you haven't been fitted for a bra lately or your size has changed (ex: pregnancy/childbirth, weight loss/gain)
--you have special needs (such as a mastectomy) where repeated fittings are a necessity before buying
--the experience of buying is just as important as the actual purchase (weddings, bridal showers, etc.)
--you only need a few, inexpensive basics (such as a plain black or white bra)
--you need something right now
You Should Buy Online If...
--you already know your size and how it varies across brands
--you value variety over convenience (online boutiques carry a better selection than brick and mortar stores)
--you're able to wait a few days before receiving your purchase
--you prefer to buy from small-label designers or niche markets (eco-friendly, handmade, retro, etc.)
--you're a bargain hunter who enjoys comparison shopping for the best deal
Personally, I prefer to buy lingerie online for the reasons given above, but I'd love to hear what you think. So tell me... where you do get your lingerie? Let's talk in the comments!