Leg Avenue Vixen Collection A/W 2013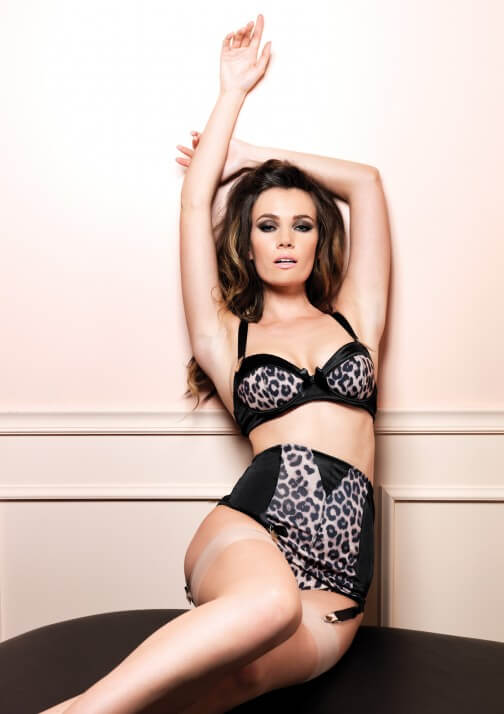 Leg Avenue, a company that used to be known primarily for, well, cheap hosiery, lingerie, and Halloween costumes, stepped up their game a few seasons ago by debuting a new pinup-inspired lingerie collection. That collection, which proved to be a big hit, has gone by a couple of other names since then, notably as the "burlesque" collection. Well, this past season, Leg Avenue decided to rebrand the entire series (and add some new looks besides!), calling it the Vixen Collection. Unsurprisingly, my favorite set is the leopard bra and girdle above though I quite like the hot pink bra set directly below too.
Though I talk a bit less about more budget-friendly lingerie on TLA now, I do like that there are pretty, inexpensive options for women who don't have the disposable income or the desire to purchase more expensive designer lingerie. Leg Avenue's also been really great about offering plus size options, and I hope the Vixen collection expands to include more XL, 2X, 3X, and beyond choices soon.
What are your thoughts on Leg Avenue's Vixen Collection? Do you see anything you would buy?