Opulent Eyecandy: Royal Black Couture & Corsetry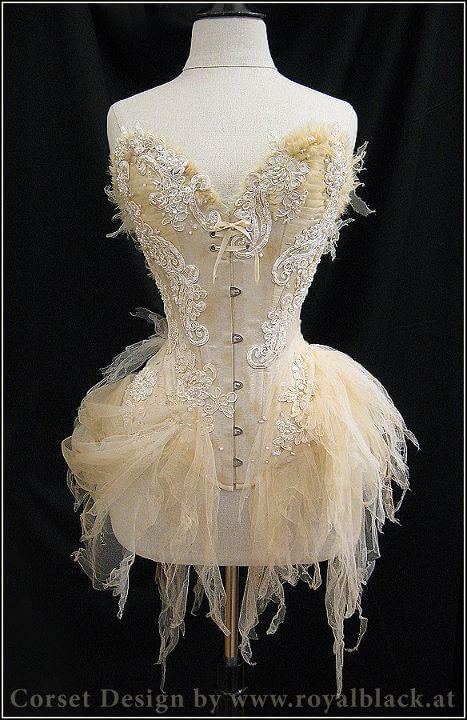 In the world of fashion, there's always a tension between what's practical and what's possible. You can dream up the most extravagant, luxurious, and opulent designs, but if no buys them, then you'll find yourself out of business in just a few short years... maybe sooner. That's why it's always so thrilling to me when a designer truly goes all out and shows the world what they can do... what it means to be a master of their craft... what it means to be a couturier.
The corset above is a special commission designed and created by Royal Black Couture & Corsetry for the world famous lingerie model and photographer Morgana, also known as Threnody in Velvet. The following text is taken direction from Royal Black's Facebook page:
"This corset took me more than 150 hours to finish. It features hand-dyed antique fabric and lace ornaments, pleats, frills and drapery of organza and ragged tulle and an uncounted number of pearls and sequins."
If ever a corset could be called a work of art, this one is. More photos of Royal Black Couture & Corsetry's work are in the gallery below. What are your thoughts?