Luxury Lingerie Review: La Perla Layla Bra in 34F
Disclosure: This set was purchased by The Lingerie Addict for the purposes of this review. All opinions are my own.

When I was young, Italian lingerie brand La Perla represented the ultimate in luxury lingerie. I remember seeing Blair Waldorf's elegant silk La Perla pieces in early Gossip Girl episodes and thinking, "Yes, of course, that's exactly what a glamorous, rich, high school student in NYC would wear!"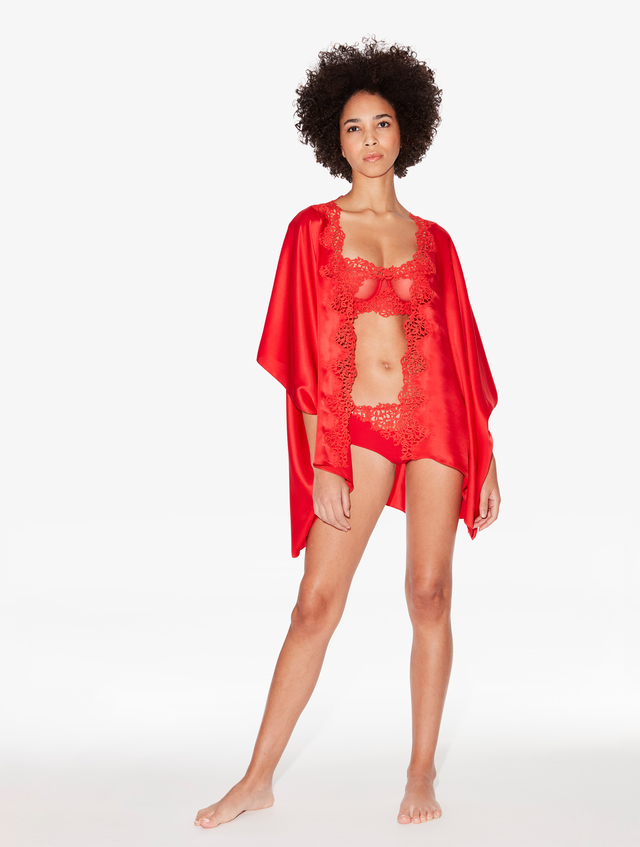 Is that true? I mean, probably not. But the brand represented a type of old-moneyed ultimate luxury for a long time.
Today, luxury lingerie brands are everywhere - both real luxury brands, and brands that claim to be "luxury" for no reason other than marketing. Despite some jarring aesthetic changes over the years and slightly nonsensical collaborations with social media stars, La Perla still represents true luxury to a lot of people.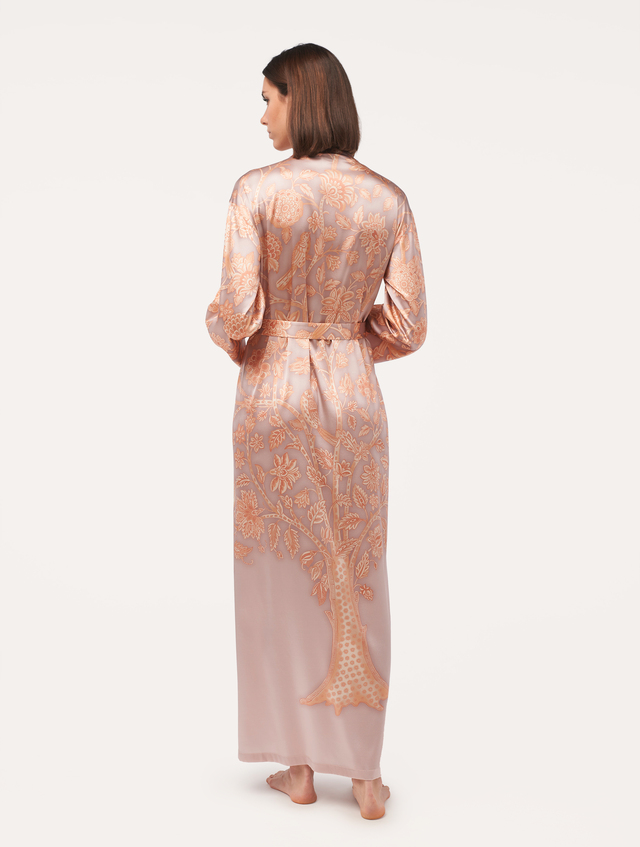 It makes sense. Their main line is still made in Italy, and comes at a relatively high price point. Their boutiques are glamorous, and they have great name recognition. But their size range rarely goes beyond a D cup, and many of their styles are basic at best. Does La Perla stand the test of time in today's luxury lingerie landscape?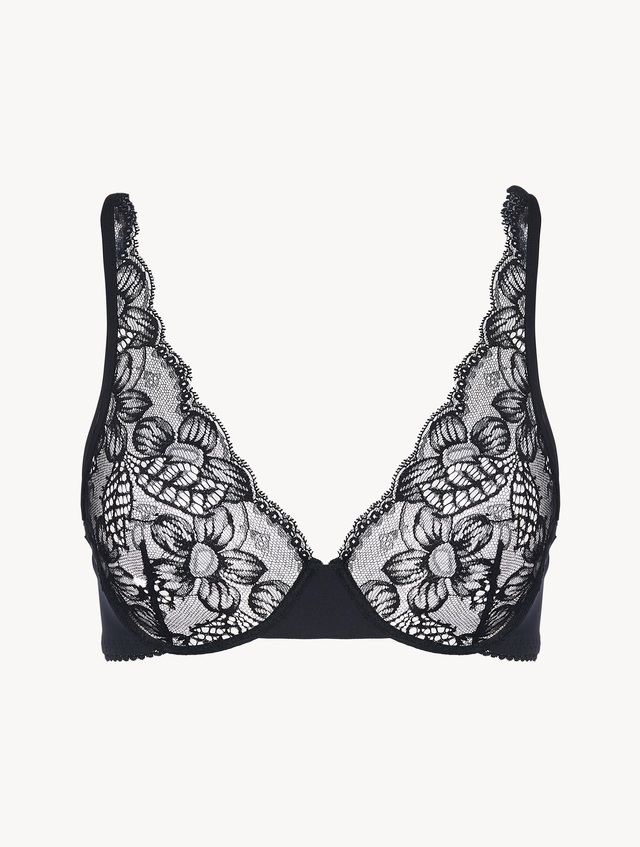 La Perla Layla Collection
La Perla's Layla collection features matte lycra and bold floral Leavers lace. With simple shapes and little embellishment, it's slightly less expensive than other collections they carry. Bras are around $180, and knickers around $100.
To be honest, I picked this bra because it was the only one on the site available in my sister size of 34F. Most of their styles stop at the 34E cup range, with their most fashion-forward styles stopping at 34D.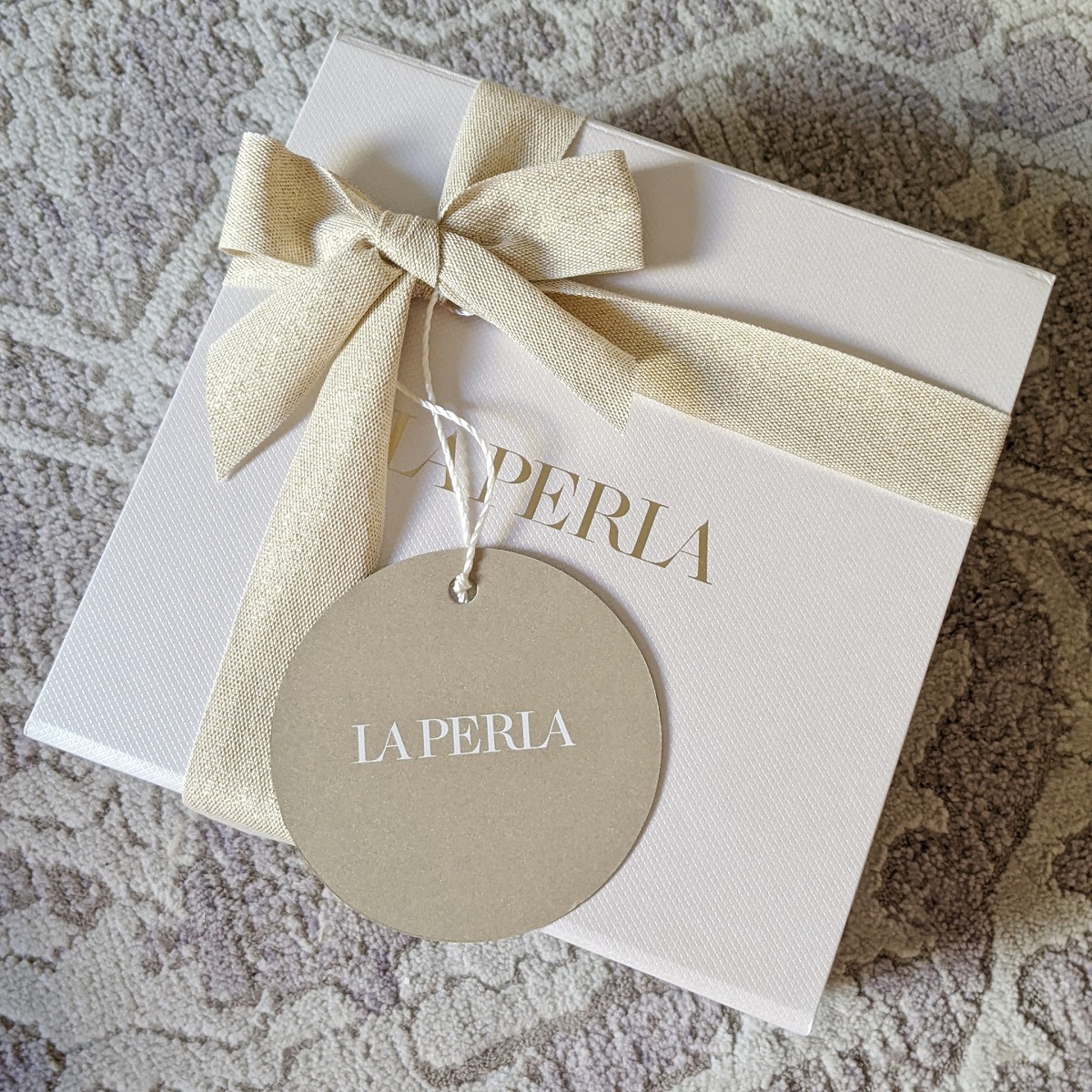 I fully expected La Perla to have a US-based warehouse, since they have boutiques here in NYC. But it shipped straight from Italy with free express shipping, and arrived in just a few days.
The bra came packaged in one of the nicer gift boxes I've received from a luxury lingerie brand. It's entirely assembled with magnets and wrapped in metallic ribbon. Even the tissue was branded with La Perla's name. Exactly the type of unpacking experience I hoped for.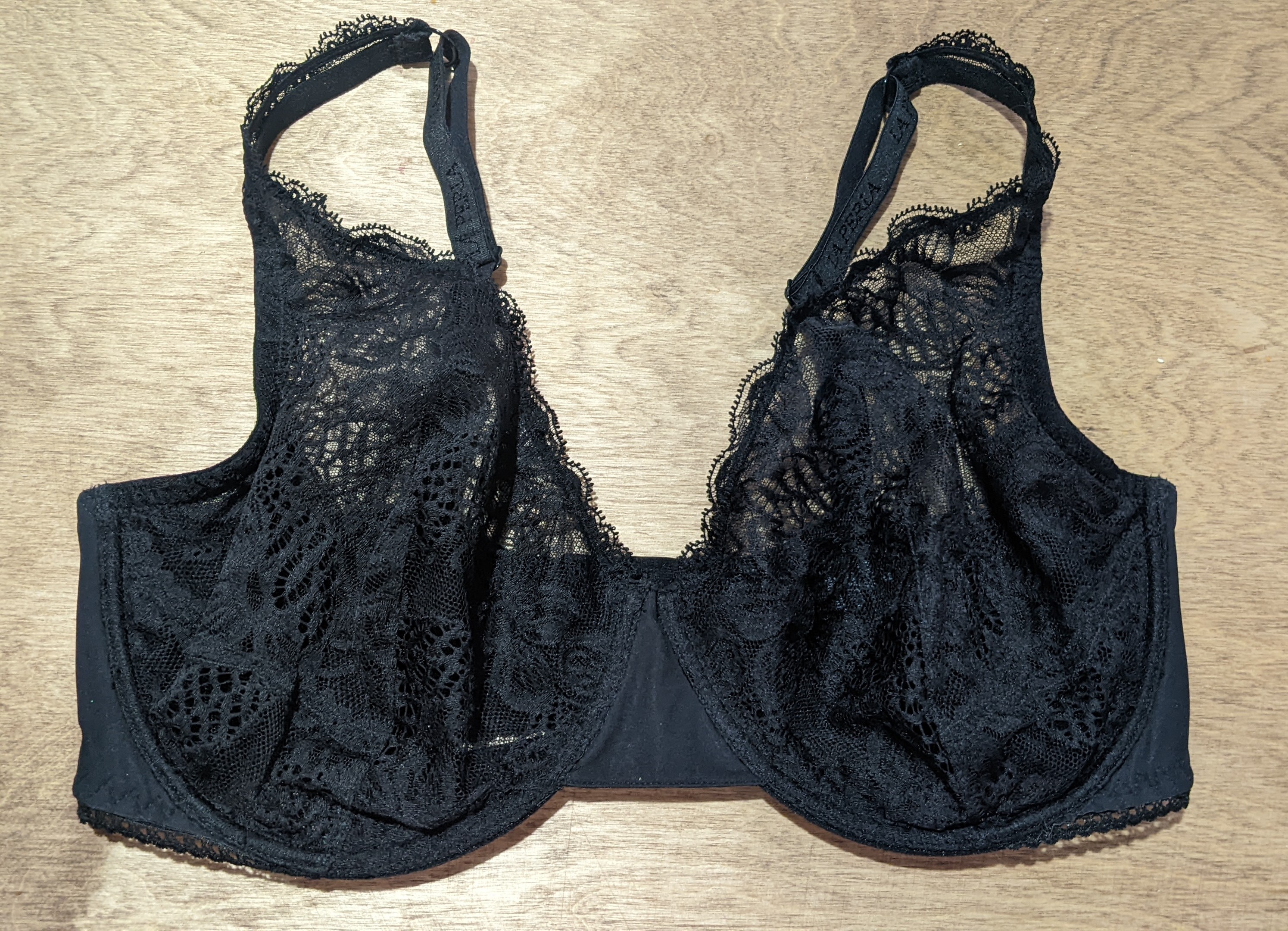 La Perla Quality
Given that this bra was made in Italy, where manufacturing costs are higher, the sewing quality is what I expected for the price. Neat and clean, with smoothly clipped edges.
However, there is one thing I'm confused about. The back side panels are made up of two layers of matte lycra, with raw edges on the outside of the bra. It certainly won't fray as the fabric is knit, and it won't stretch out as it's sewn to stable elastic. However, I've never seen this before, especially on a bra from a luxury brand. It's odd, to say the least.
Overall, this bra feels more like a sturdy (less expensive) Simone Perele bra than a delicate (similarly-priced) Agent Provocateur bra. But that might be due to the structural changes my larger size required.
In this larger size, the back has a third row of hook-and-eyes. The cups have been reinforced with black hex tulle. And an internal sling has been added for extra support. Larger cup sizes almost always need extra engineering for support. It's just physics! But are these modifications effective?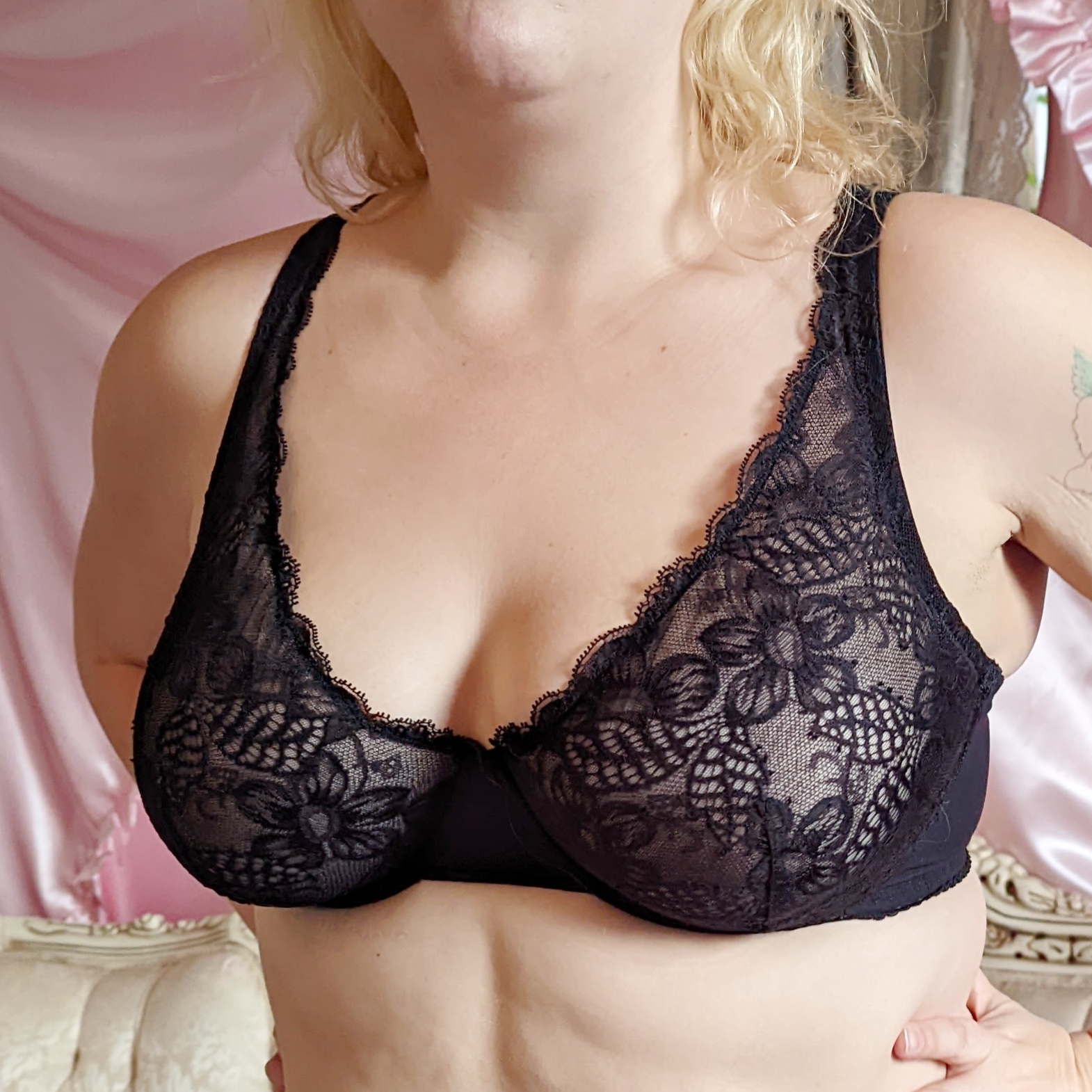 La Perla Fit
This bra fits exactly as I'd expect a 34F bra to fit on me. The band is slightly bigger than my preferred size of 32, and the full-coverage cups feel true-to-size.
However, even with the extra fabric, this bra still doesn't do much in the way of lift or shaping. Instead, it gives me a teardrop shape that makes me look nearly braless.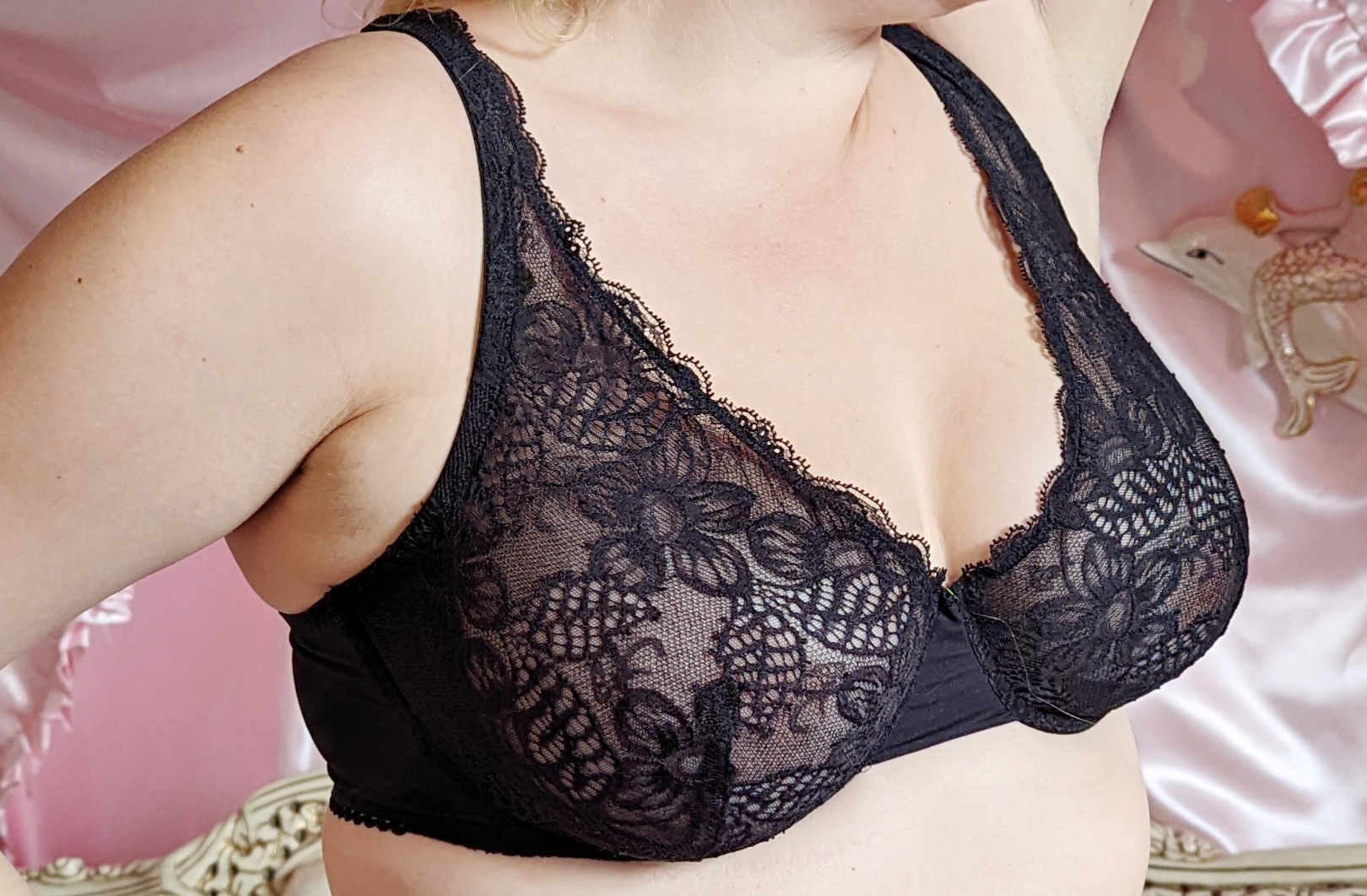 Again, not a bad thing. Yet I couldn't help but compare this bra to another everyday fuller-cup bra by a classic luxury brand: the Agent Provocateur Leni bra I reviewed in 2020. That bra also lacks lift, shaping, and support in my size. But it's made exactly like its smaller sized counterparts. It still feels like an Agent Provocateur bra.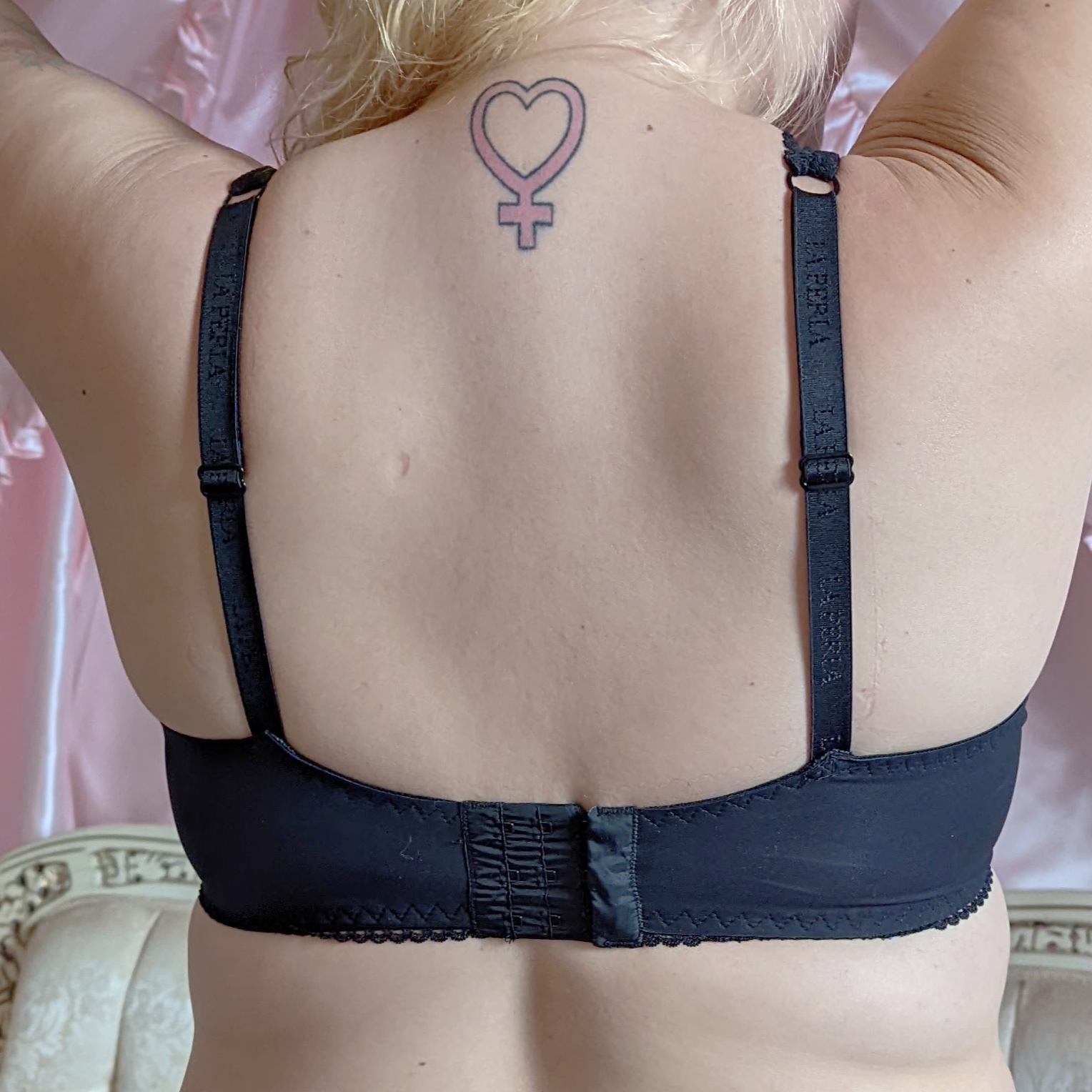 This La Perla bra is engineered for extra support in larger sizes, but that engineering wasn't particularly successful. It doesn't feel as delicate as the smaller sizes, but it doesn't give much extra support, either.
I completely understand why La Perla made these structural changes. Unfortunately, they don't improve the fit for me.
Final Thoughts
Although the branding and packaging was as beautiful as I expected, I wasn't overly impressed by the item's quality and fit. Don't get me wrong: It was all adequate for the price. If there's a particular La Perla piece you adore, and you wear core sizes, I think you'll be really happy with your purchase.
But if you're looking for an everyday luxury bra and you wear this slightly larger cup size, there are so many full bust luxury brands that offer high quality sewing, lovely fit, and styles that still look beautiful on larger busts. I'd start there instead.