Luxury Loungewear Review: Sleeper's Feather Party Pajamas
Disclosure: The Lingerie Addict purchased this item for the purposes of review. All opinions are my own.
Here at The Lingerie Addict, we love a pair of fancy pajamas. Silk satin? Embroidered embellishments? A cheeky print? Yes, please!
But feathers? Are feathers an appropriate pajama accoutrement?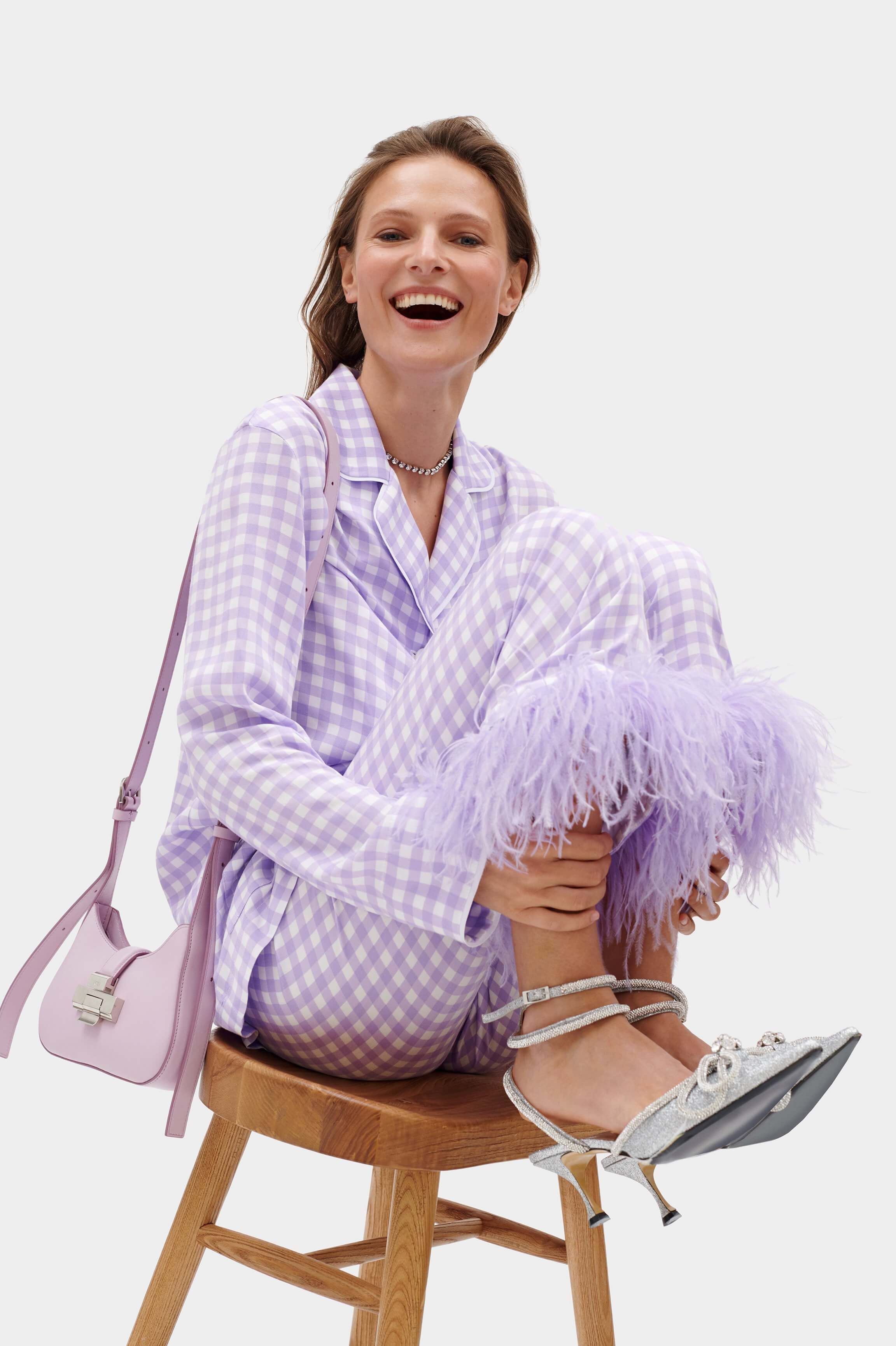 Just kidding. Of course they are! And when I first saw Sleeper's feather-encrusted "Party Pajamas" in an Instagram ad, I was stoked. These were more wearable than the now-iconic Catherine D'Lish feather robes, but more playful than Olivia Von Halle's elegant silk pajamas.
Yeah, they're a little weird, but who cares? I love clothing with a sense of humor. And Sleeper clearly has a sense of humor.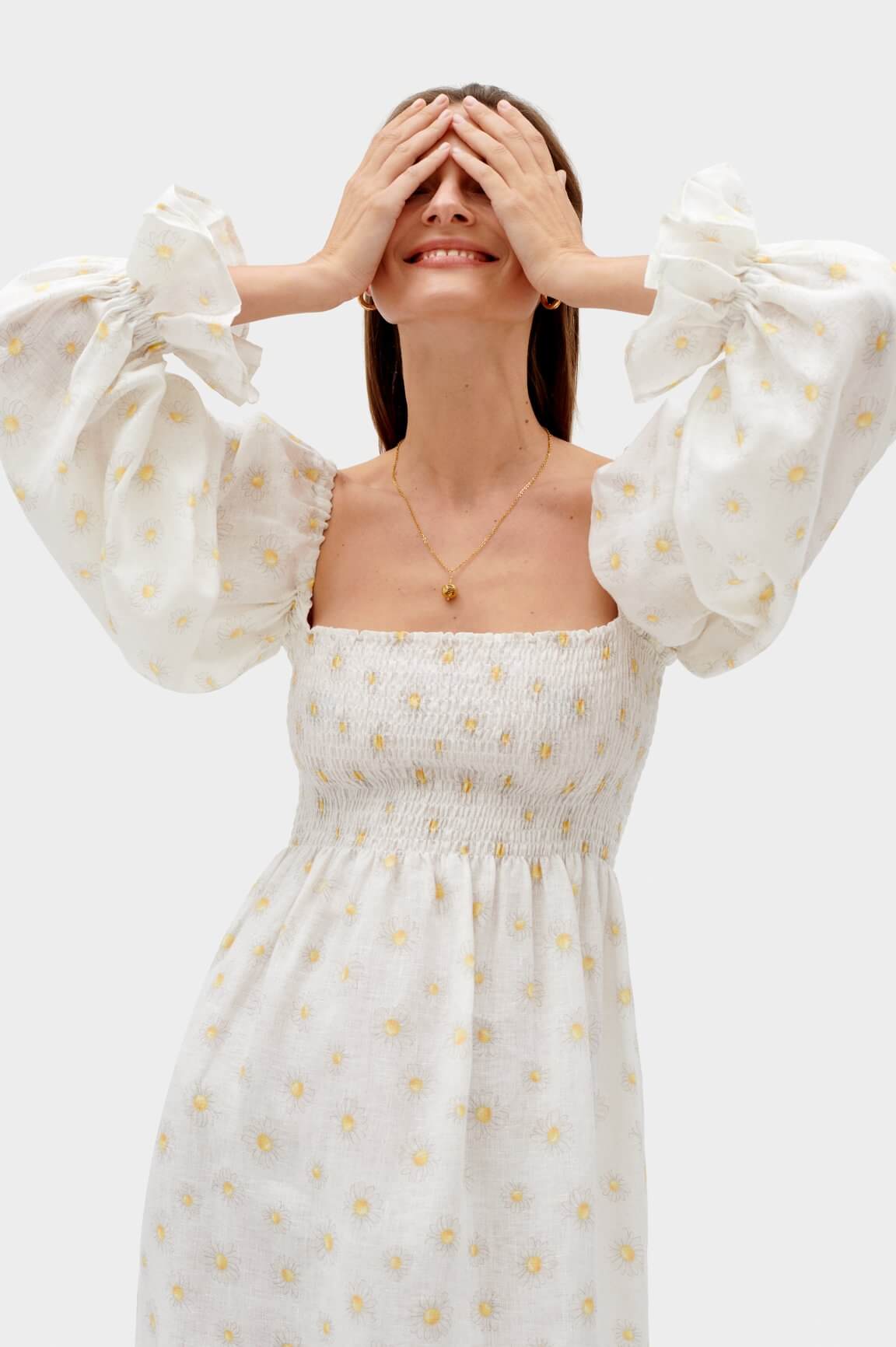 About Sleeper
Sleeper is an ethically made line of loungewear, designed to be worn in the bedroom as well as on the street. The brand gained popularity upon launch in 2019 with their smocked lounge dresses and expanded quickly. Their product assortment now includes "sizeless" pajamas, linen "lounge suits," slippers, and even swimwear.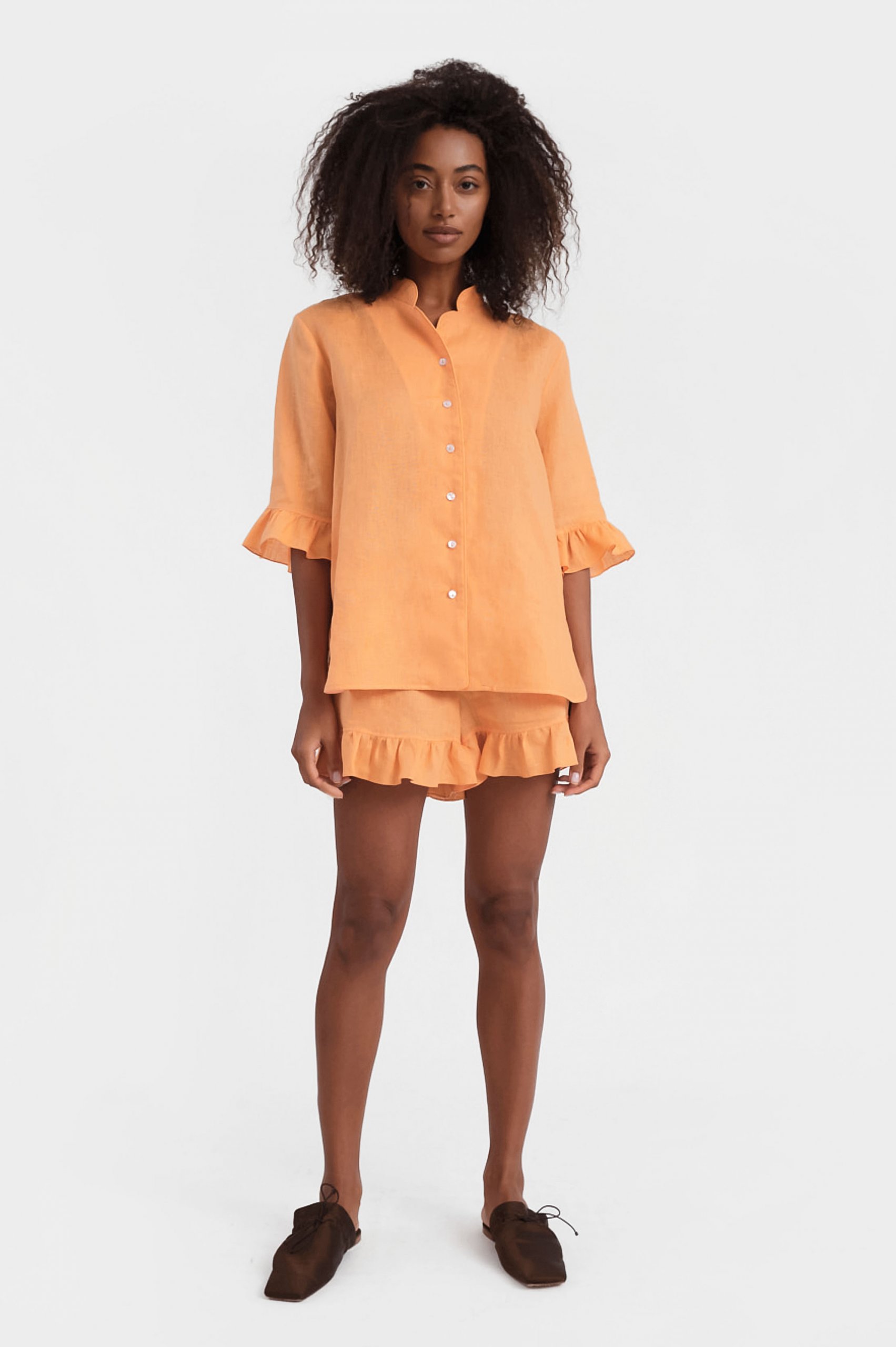 With these flashy styles, odd product assortment, and buzzy marketing, I had low expectations. Are these feather-trimmed viscose PJs designed exclusively for influencer photos? Or are they actually wearable?
Quality and Fit
Sleeper's Party Pajamas come in two varieties. The classic $290 set has a row of feathers around the ankles, while the $320 "Double Feather" set features an additional row of feathers around the wrists. Obviously, I wanted to try the fancier set, and Net-a-Porter happened to have an exclusive, 100% pink set available this fall. It was clearly meant to be.
When I first tried these on, my boyfriend affectionately told me, "You look like a muppet!" And he wasn't wrong. With two rows of ostrich feathers jutting out around my wrists and ankles, these PJs are downright silly. You either love them or hate them. And personally, I love them.
Those feather bands are removable via rows of plastic snaps, making laundry much easier. And although these snaps add quite a bit of bulk inside their seams, it somehow works once you put them on. The slight stiffness of the feather bands makes the pant legs fall straight, and the sleeves swing nicely as you walk.
As far as the feathers go, I learned to take care when pulling this set on and off. The premade feather trim is sturdily inserted into the seam, but it's still easy to break a plume or two by stepping on them or sitting the wrong way.
Because of that, I absolutely remove the trim before sleeping in these PJs. I don't want to wake up to a feather massacre.
But feathers aside, my favorite part of this set was a huge surprise to me: The quality. I was utterly shocked to open the package and immediately see gorgeous seam finishes, from fully encased French seams to a bias-bound collar facing. The buttons are real mother of pearl, and the viscose fabric has a lovely hand that feels cool against your skin. Beyond their silly aesthetics, these pajamas are so beautifully made.
As far as sizing goes, Sleeper makes sizes XS (starting at a 30" bust) to XXXL (up to a 49.5" bust). I fall right into their size L, and these fit exactly how I'd imagine. The pants are a perfect length on my 5'5" frame. If you're thinking of buying a pair, be sure you fit into the waist and hip measurements on Sleeper's size chart, as the pants have a closer fit than the oversized top.
Despite lacking structured tailoring and hosting a fully elastic waistband, the set doesn't look as slouchy on me as I expected. I might even pair it with heels and a pearl necklace for New Year's Eve this year.
Are Sleeper's Party Pajamas Worth the Price?
So many new "luxury" brands are designed exclusively for the 'gram, headed by business people who don't understand (or care about) quality clothing construction.
Sleeper is not one of those labels. This is one of the most beautifully-made sets I've purchased this year. Sleeper's high quality, combined with their ethical standards, makes it a great value for the price.
And the feathers? Well, put me on a stage with Kermit and I'll sing "Mahna Mahna" all day, baby. I never wanna take these PJs off.