DD+ Lingerie Review: Simone Perele Wish Demi Bra
Disclosure: This Simone Perele Wish Demi Bra was purchased for me by The Lingerie Addict for review. All opinions are my own.
Many brands strive to make their luxurious lingerie super-wearable, or their everyday lingerie feel high-end, but almost no one nails it like Simone Perele. Honestly, their Wish group is one of my all-time favorites. From the modern boyshort to the almost-everyday bustier, every piece from the Wish group perfectly blends delicate luxury and true efficiency.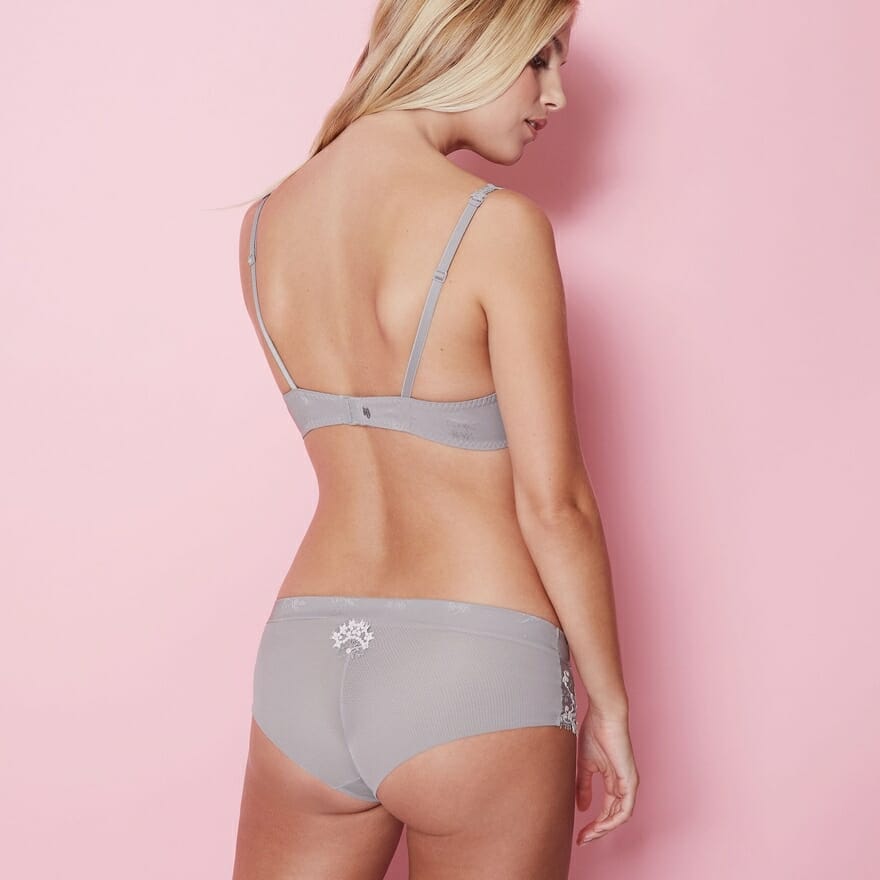 The romantic, fan-inspired embroidery never fails to remind me of 18th century garden parties. The satin jacquard on the back of the bra band adds to that elegant feeling. Add in a notched ribbon bow on the gore and matching embroidered straps, and you have lingerie fit for a mid-afternoon stroll through a secret garden.
Yet even with all its sheerness and custom details, the Wish Demi bra is absolutely simple enough to wear everyday. Despite being full of gorgeous embroidery, it's smooth enough to wear under thin tops without much worry, and, despite feeling delicate and pretty, it offers a nice amount of support.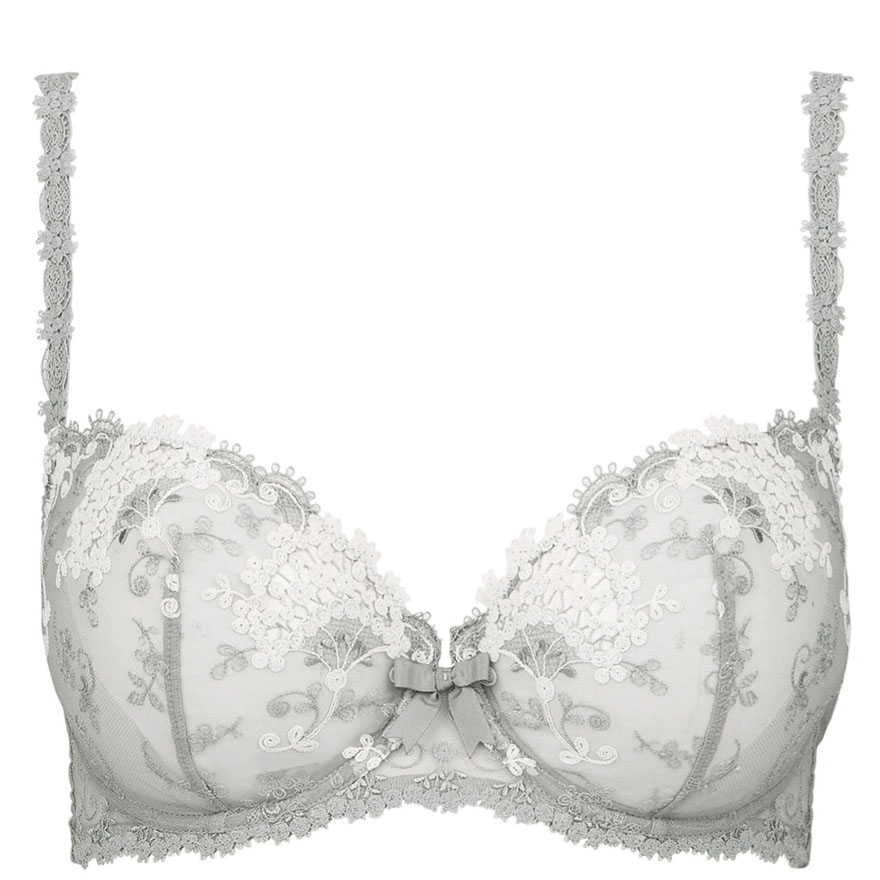 Simone Perele Sizing
My typical size is 32G. As someone on the smaller end of "full bust," I sister size to fit a lot of core-sized pieces, like the Wish Demi bra, in size 34F. I can also wear fuller-bust styles, like the Wish Full Bust Demi in 32G, which I also own. Both styles run true-to-size. If you're in the size range that can wear both, each has its pros and cons.
Wish Demi Bra Fit
Made in sizes 30D-E, 32-34D-F, and 36-38B-E, I wear 34F and find it fits true to size. I love the classic demi shape and every little feminine detail.  However, depending on my hormone levels, I get a tiny bit of cutting-in on the top, which is something for people with fuller-on-top breasts to consider.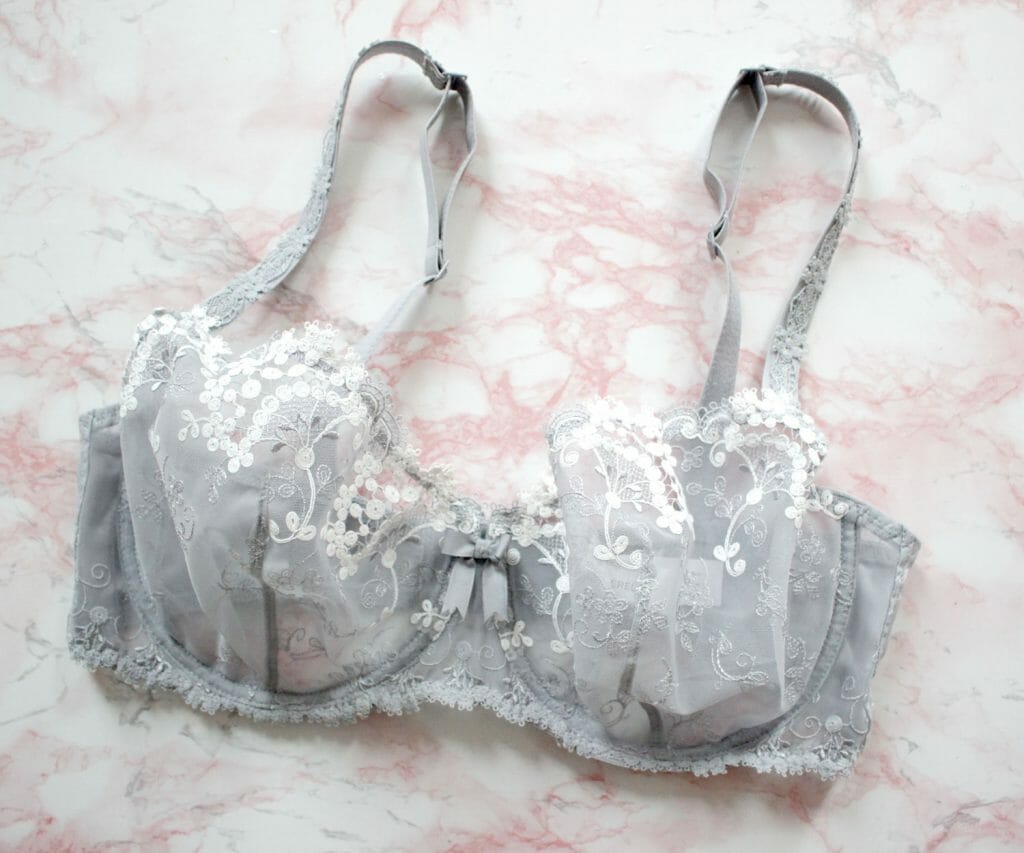 One thing I dislike about this bra is the embroidered trim along the bottom of the cups. It's guaranteed to roll up or dig in during the day on those of us who are squishier. This trim also shows wear easier than the rest of the bra, causing the piece to look older more quickly. You can see above how it's already slightly twisting, even though these photos were taken only a few days after its very first wear and before washing.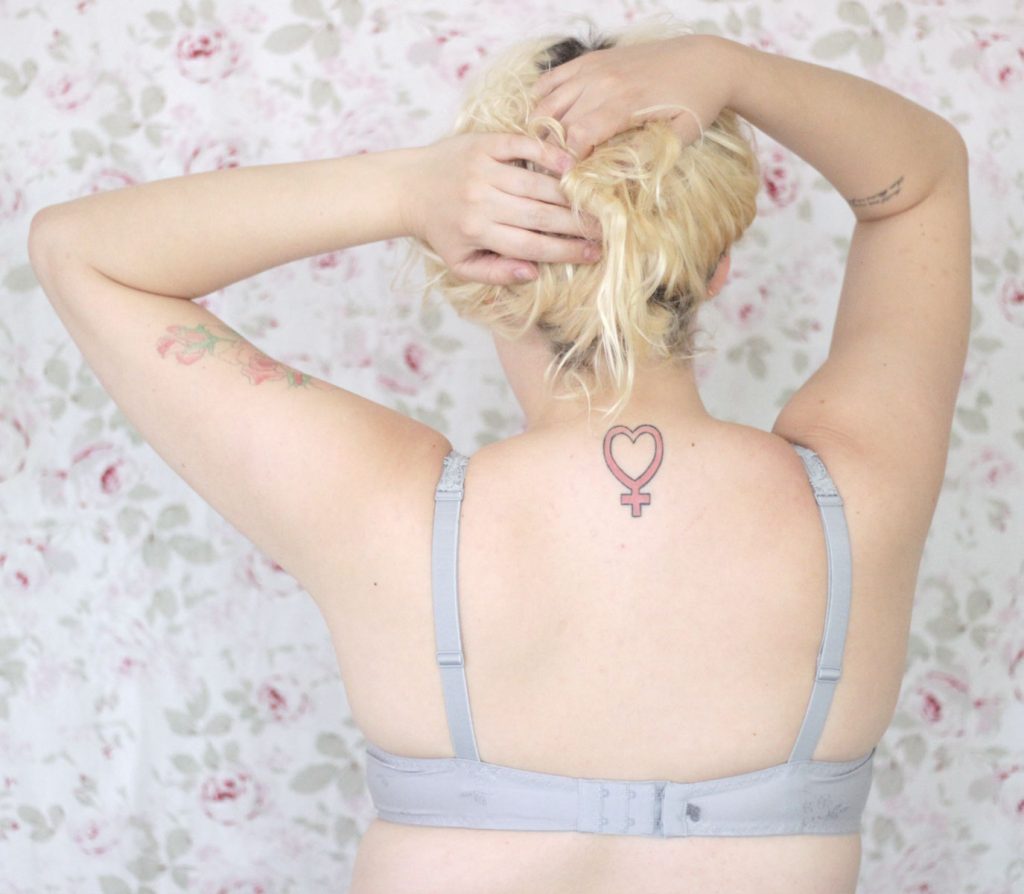 Since I do typically wear a 32 band, this 34 band doesn't offer the amount of support I prefer, and it rides up during the day. After all, it's a size bigger than my usual. The dainty tulle side sling inside the cup doesn't do much for me either as it's lacking in stability and seems to almost be there for show. But it's just so pretty. It's the absolute perfect bra for those days when you have a packed schedule and no time to change for your date night or party.
Wish Full Bust (DD+ Cup) Demi Bra
The Wish Full Bust Demi Bra extends the Wish line's sizing to include sizes 32-34G, 36-38E-G, and 40E without sacrificing much in the way of style. Although I should note I definitely don't consider this a "demi bra," despite the name. The Wish Full Bust Demi Bra is one of the most full coverage bras I own!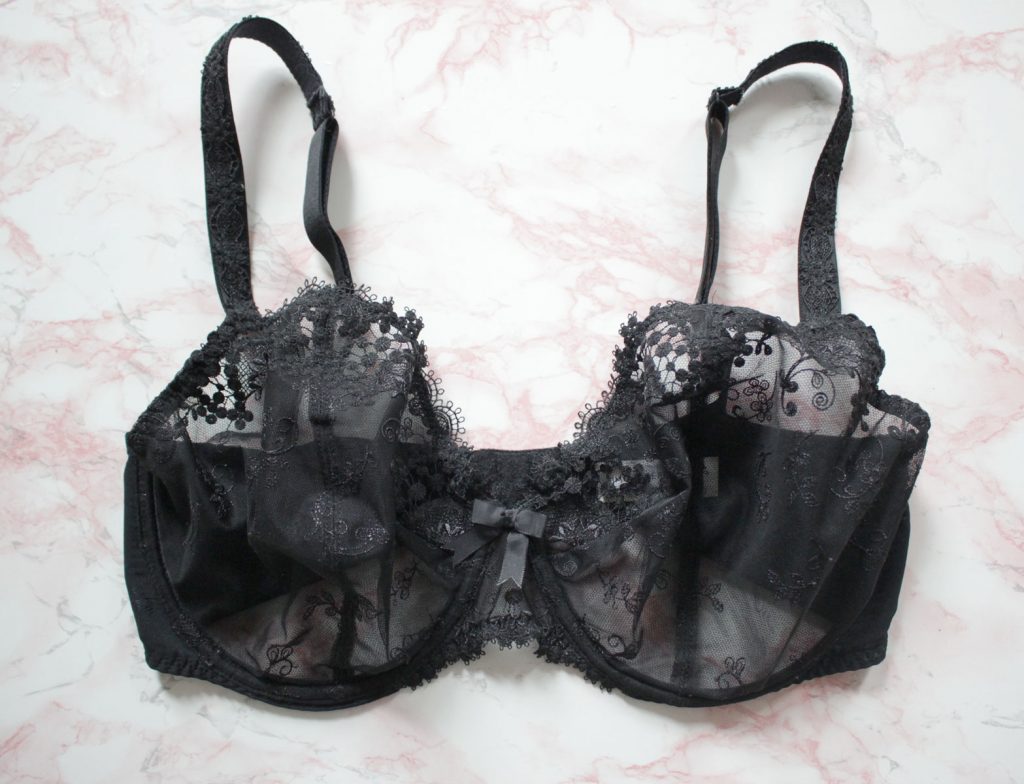 As compared to the core-sized bra, the cups on the 32G are sewn with two pieces rather than one piece with a dart. There's an extra layer of mesh beneath the cup to give a better lift. The firmer back band lacks much of the pretty jacquard. However, it makes up for it with a secure, snug fit.
The straps are a little thicker and end in a U-shaped back to lend additional support. Best of all, the bottom of the cups lacks the extra embroidered trim, which is a blessing.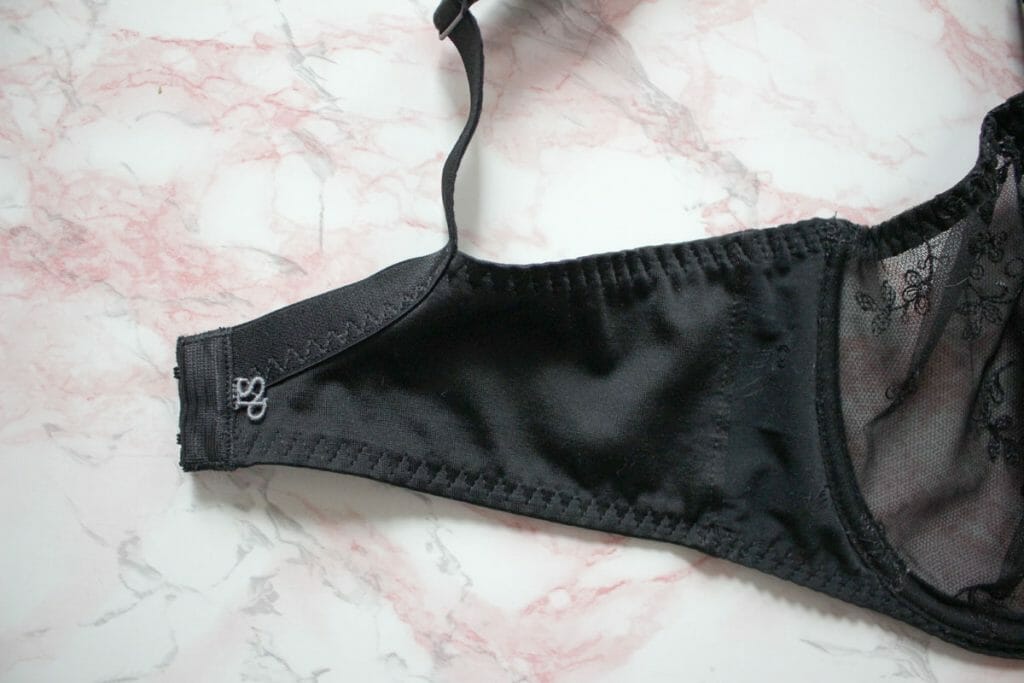 I love that fuller-busted people have a good option here, but Simone Perele isn't a full bust focused brand and it shows in one very important area: the wire. This underwire is the correct shape and size for my breasts, but it's far more flexible than those used in other full bust bras I have.
This flexible wire is fine for the core sized bra. However, in the full bust bra, the sturdy band pulls the wire back at least an inch past where my breast tissue ends. That means the side of my rib cage gets awfully sore midway through the day. All of these wonderful, full-bust appropriate aspects were added, but a less flexible wire seems to have been forgotten!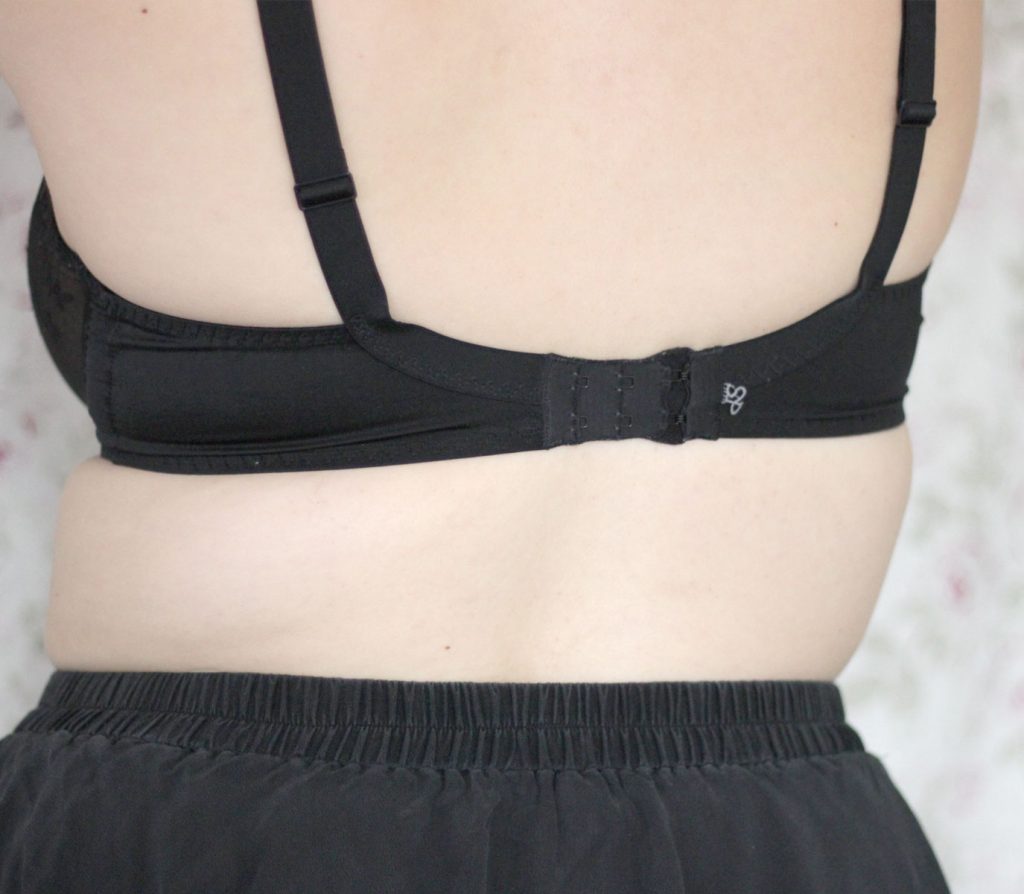 As a fuller-busted person, I do think the Wish Full Bust Demi fits me better than the Wish Demi by giving better lift and coverage. However, I don't find it as comfortable due to the combination of the flexible wire and super-sturdy construction.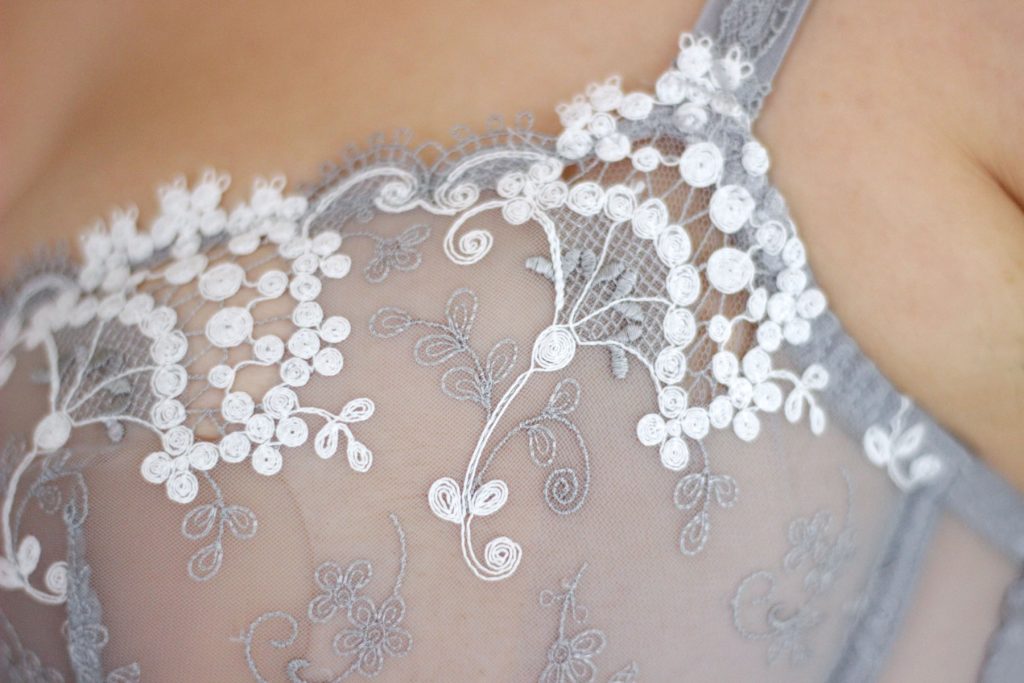 Overall, Simone Perele's Wish group is one of my favorite lingerie collections of all time. By combining classic shapes, luxurious fabrics, and intricate embroidery - all at a relatively low price point - they've created a collection truly defining "everyday luxury."