Luxury Lingerie Review: Agent Provocateur "Anytime" Leni Plunge Bra in 32G
Disclosure: This bra was purchased by TLA for the purposes of review. All opinions are my own.
In early 2021, the legendary luxury lingerie line Agent Provocateur announced they were expanding into basics with a collection called "All Hours."
This group of nude and neutral lingerie would feature expanded sizing and everyday styles that could go from day to night with ease. (Of course, TLA had some thoughts on this.)
I love Agent Provocateur. But if you ask me, I don't quite understand why someone would pay AP prices for everyday, basic lingerie. The brand is iconic because of their unique styles, not necessarily because of their wearability. Sure, they're made well. However, the materials and construction are nothing special for the price, and their fit is iffy at best.
So I was curious about trying AP's "All Hours" collection. Or as it's known on their website now, the "Anytime" collection. Would the quality, fabrics, and fit make the price worth it?
Quality
I ordered the Leni Plunge Bra online, for a flat shipping fee of $20. It arrived quickly in a classic Agent Provocateur gift box.
Overall, it's a really pretty bra. The lace is soft and the metallic accents are lovely. The "praline" color is a nice, warm skin tone shade that reads a bit like rose gold. The elastic U back feels super stable, but the logo sliders add a little bit of sweetness. The underwire isn't hyper rigid, but it's stable enough. The Leni is clearly meant to be an everyday bra, but it still feels like an Agent Provocateur bra, which I appreciate.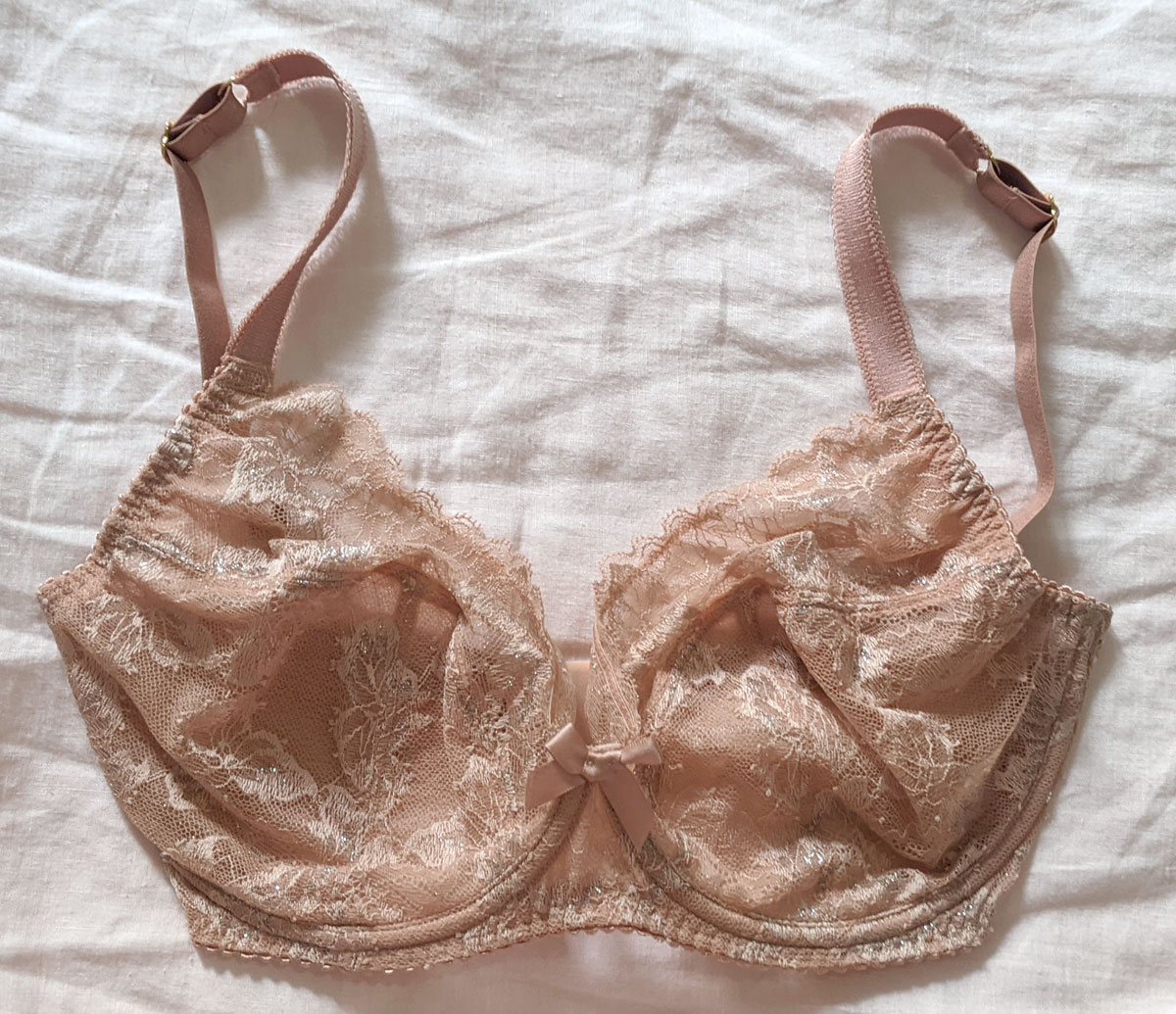 Some aspects are confusing, though. The website states that this bra uses "Provocateur powermesh," but I don't see any powermesh. The cups and front panels are lined in a stable tulle, and the back band is a hyper-stretchy quad mesh that has much bigger openings than any powermesh I've seen.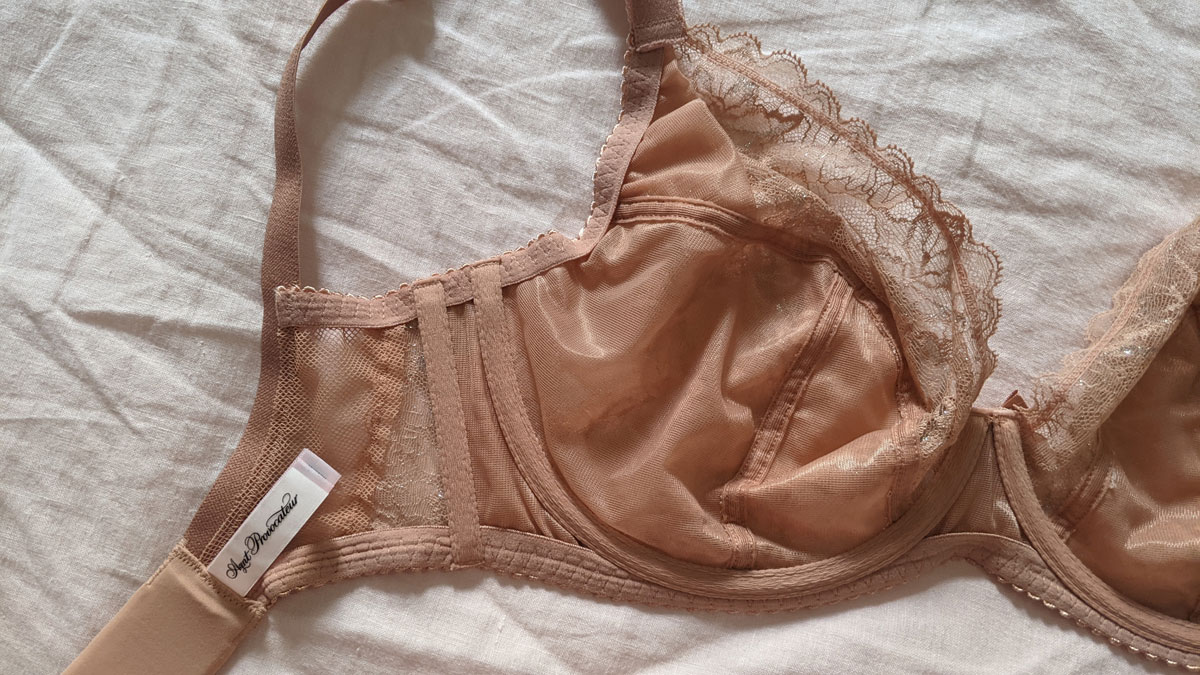 The back hook-and-eye panel is cushioned for comfort. This works well with the thick elastic straps, but it feels a little confusing next to the soft mesh. I think a more delicate-looking hook-and-eye panel would have elevated the vibe of this bra, without losing any utility.
Fit
Agent Provocateur is known for running quite small. Although my usual size is a UK 34FF, I typically purchase a 36E at Agent Provocateur. Two band sizes bigger, just so I can close the bra around my torso!
However, in my last Agent Provocateur review, I was surprised to find that my 34F bra actually fit like a 34F. So this time, I took the plunge and ordered the Leni bra in a 32G. (Agent Provocateur skips size FF. Their 32G is the same as a UK 34FF.) Since this is an "everyday" bra, I was excited to try my usual size for the extra support.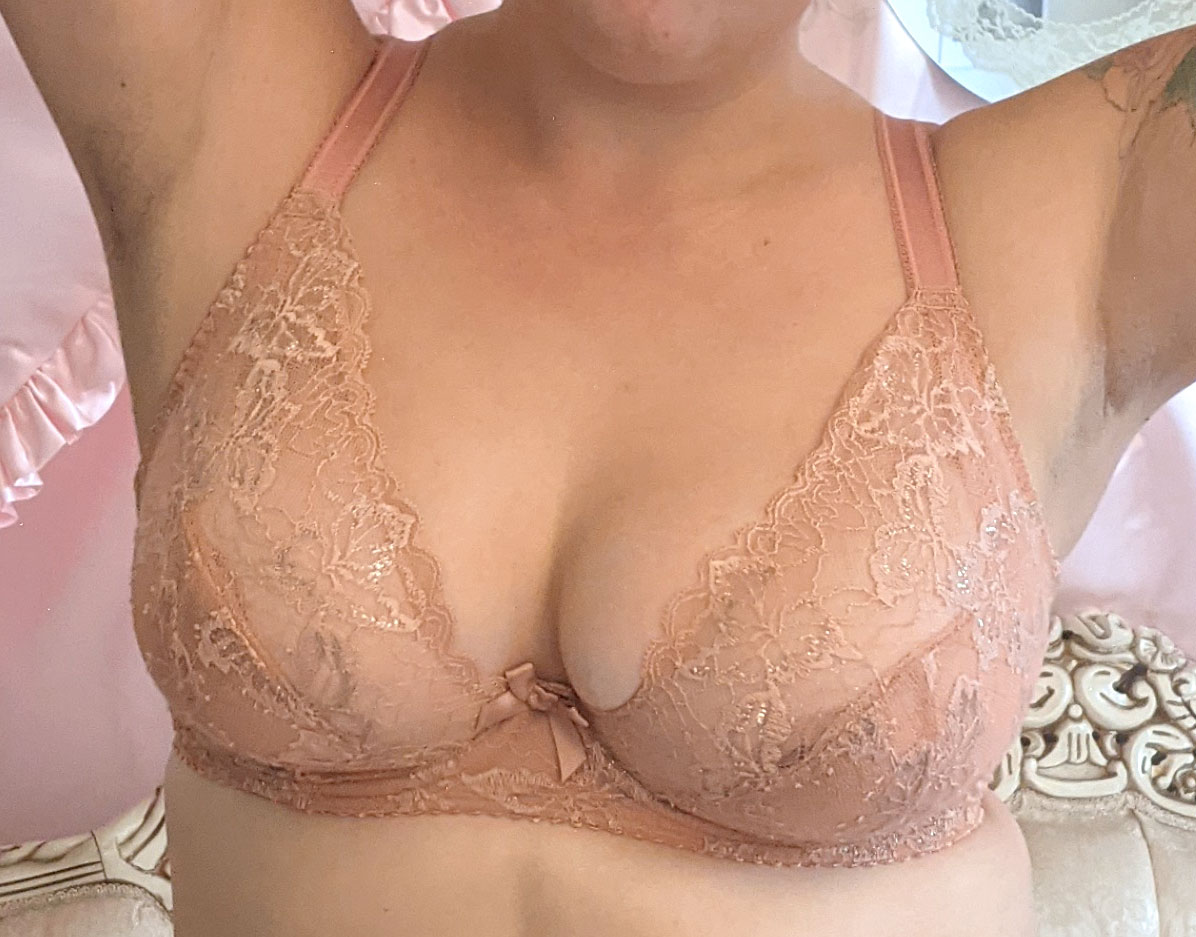 Unfortunately, this bra does not fit true to size. This bra fits (and measures) the same as a 30 band. It's a struggle to hook it on the loosest row of hooks. This tells me that Agent Provocateur has not adjusted their overall sizing. Instead, it's just incredibly inconsistent.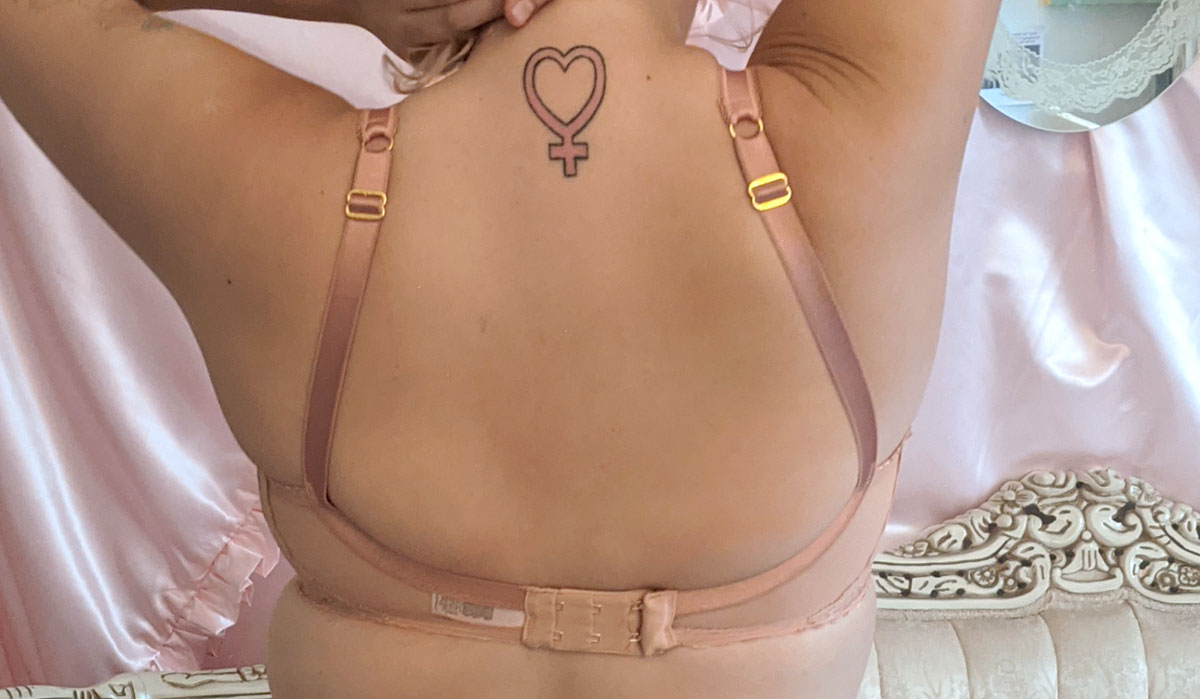 On the other hand, the cups are pretty true-to-size and well balanced. They have the same amount of support (or lack thereof) as other Agent Provocateur bras I've tried, which means they give a relatively natural shape. The wires aren't as narrow as I prefer, but they aren't as wide as some full bust bras made by core size brands. In general, I would recommend trying one sister size up from your usual size when purchasing an Agent Provocateur bra.
But although they are pretty true to size, the biggest overall fit issue lies with the cups' construction. The three-part lace cup is lined with one layer of tulle on the bottom for more support, and from the outside, it looks like there is a double-thickness tulle sling along the full side of the cup. This tulle sling would normally give you more support, helping lift your breast up and away from the side of your torso.
However, this isn't really a "sling." A true sling would typically continue down the full side of the bra cup. But this strip of folded fabric only goes down to the center seam of the cup. This gives me that extra support right under my armpit...and nowhere else. If you look closely, you can see breast tissue pushing out under the bottom of the "sling." I don't notice it when I wear it, but it's not what I would expect from an "everyday" bra at this price point.
Overall Thoughts on AP's Leni Plunge Bra
I love Agent Provocateur, and I didn't initially understand their expansion into basics. After trying one out, I still don't really get it.
Sure, the soft materials and pretty style lines make the Leni bra look and feel like the everyday version of an Agent Provocateur bra. But AP isn't known for great comfort and fit, and this is apparent in this bra. So why spend AP money on an everyday bra?
If you love your Agent Provocateur bras and want one in a nude color, this is a great option. I also think this is probably a nice "fancy" everyday bra for people who wear core sizes and aren't particular about fit.
But if fit is important to you, or you wear a fuller cup size, I'd put my money towards a brand that specializes in everyday wear. Great luxury full bust lingerie exists! Plus, you can find some really gorgeous full cup brands for half the price - and they'll fit better, too.