What Makes French Lingerie Special?: An Intimate Look at Simone Perele
Disclosure: This article is sponsored by Simone Perele.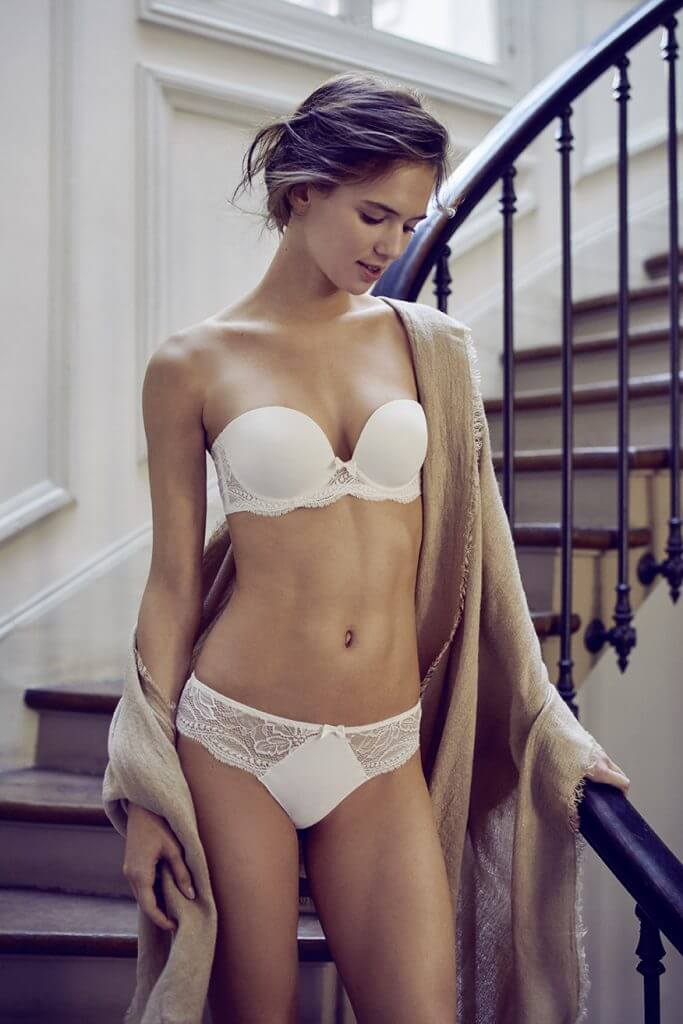 I remember my very first high quality bra. It was the Simone Perele Nina. Made from floral "dentelle de Calais" (Calais Lace) with pintuck details on the band and wide grosgrain straps, the Nina opened my eyes to the possibilities what lingerie could be. I had never owned anything so beautiful, so delicate and so comfortable.
The Simone Perele Nina was also my first piece of French lingerie. While I'm by no means obsessed with all things French, I quite suddenly understood the appeal of the country's lingerie. I was devastated when the Nina was discontinued a few years later (replaced by the equally gorgeous Amour), and I wore my last few Ninas to literal pieces...until the band stretched out and the lace frayed beyond repair. As the saying goes, you always remember your first loves. And that bra was one of mine.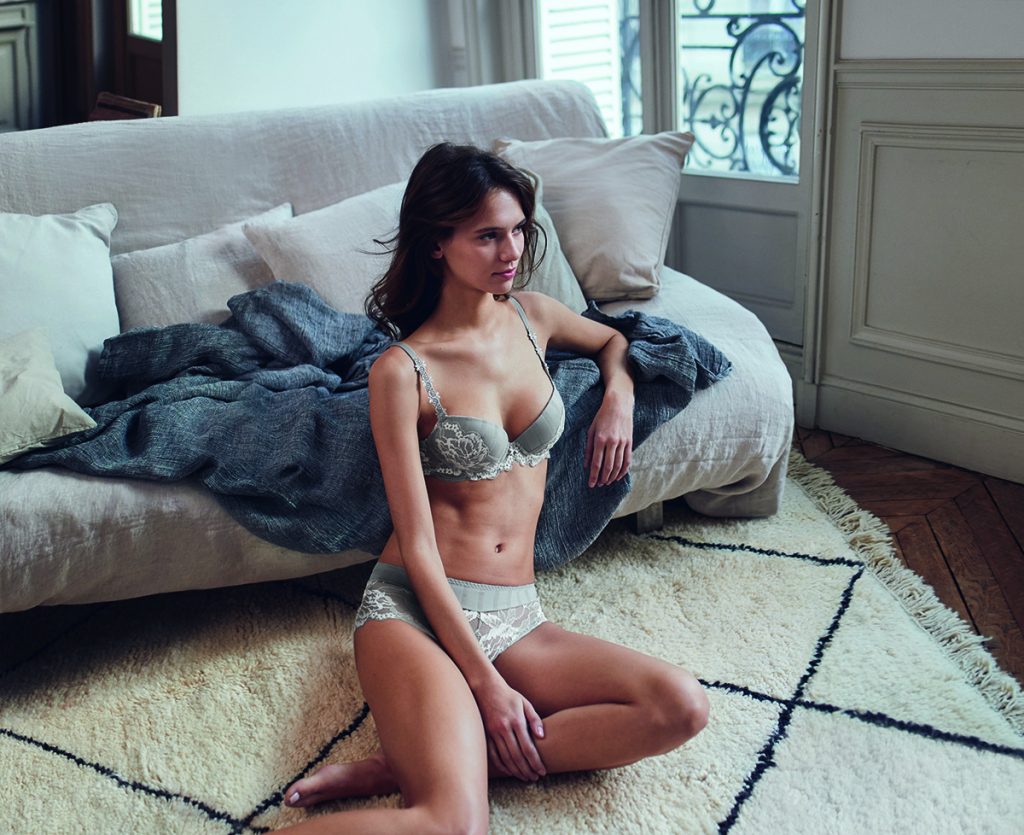 Years later, Simone Perele continues to show that you truly can have it all in your lingerie: comfort, beauty, practicality and glamour. You don't have to choose. Your bras can be pretty and fit well - no matter if you're wearing them for everyday or for a special occasion. From the company's very beginnings, Simone Perele has been about beautiful lingerie that fits.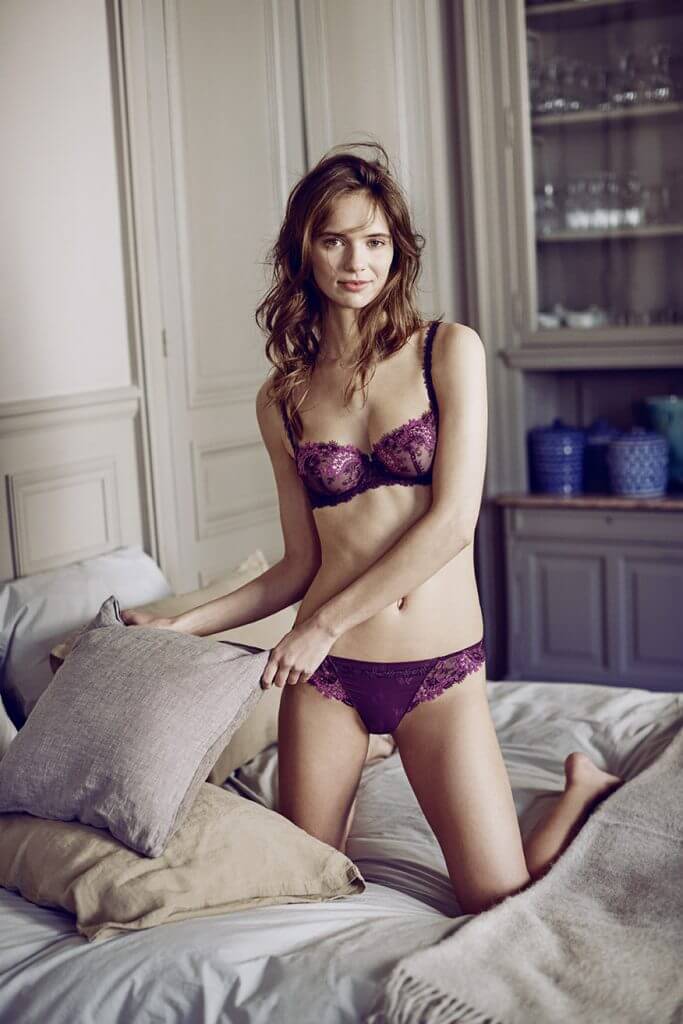 A common (although inaccurate) criticism of the lingerie industry is that most lingerie brands were founded by men. Well, Simone Perele was created by a woman named, unsurprisingly, Simone Perele.
Founded in 1948 in Paris, France, Simone Perele was a corset-maker turned lingerie designer. She believed in making lingerie for women to wear for themselves. That legacy is still a part of the brand, both through her descendants who manage the company, and through the brand's aesthetics, which are centered on making women feel beautiful - not for any outside observer, but for themselves.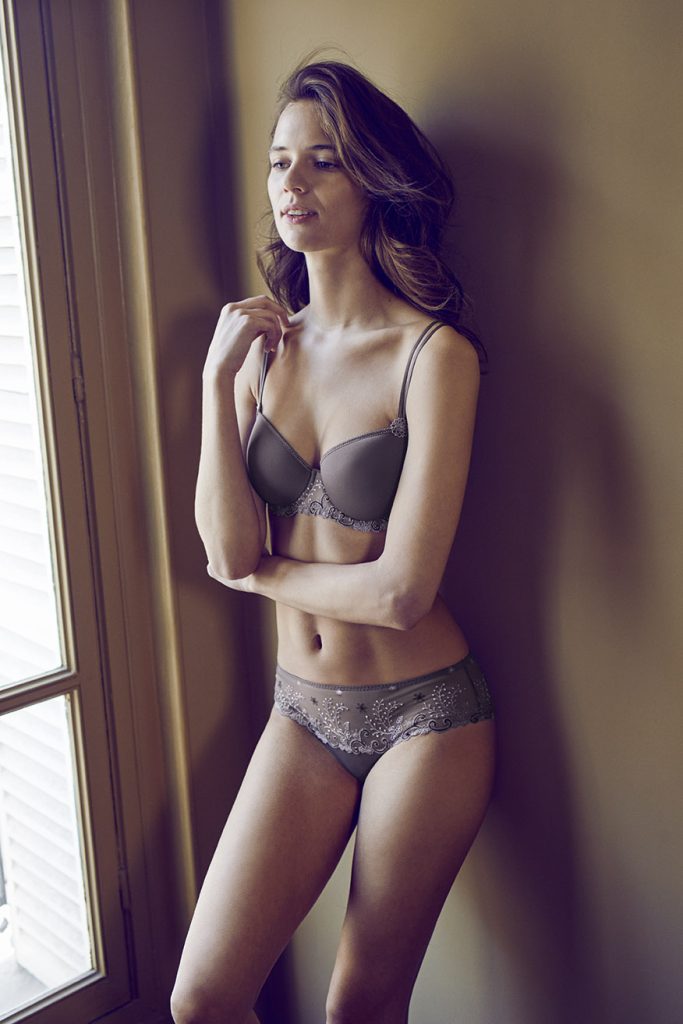 To me, Simone Perele represents elegance and sophistication. Their laces and embroideries are second-to-none. I love that because, in an era where so many brands are doubling down on plain t-shirt bras and skimpy bralettes, Simone Perele explores embroidered mesh and scalloped lace and striking silhouettes like the bustier and corselette. Everything feels chic and special, but not costume-y or over the top.
Simone Perele creates a perfect fusion of wearability with glamour, which perhaps is the essence of the French approach to lingerie to lingerie. As Simone Perele herself said, "The best bra is the one we forget we're wearing." Simone Perele has the added benefit of being available in most bra boutiques - whether brick and mortar retailers or online shops.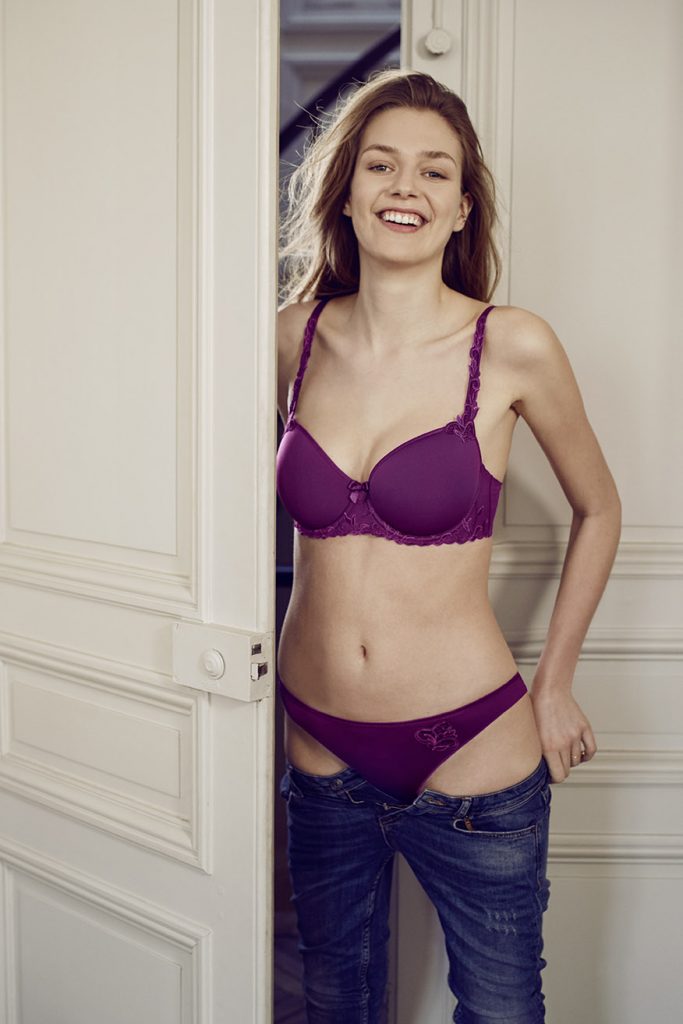 I asked Katia Charle, Designer and Creative Director of Simone Perele, how long it takes to develop a new bra. While she couldn't tell me everything, she did reveal that the initial design process takes 5-6 months, and the process of fine-tuning fit takes at least 8 months. Put another way, this isn't fast fashion. As we've talked about many times on TLA before, bras require a high level of technical knowledge and precision. The label's famous perfect fit is a direct result of nearly 18 months of attention to detail.
While the brand is inspired by everything from a fabulous stiletto to Parisian monuments, I would be remiss to ignore the classic simplicity of Simone Perele's spacer bra. One of the first brands to put spacer fabrics on the market, the label's spacer t-shirt bra is one of their most popular styles. Functional and practical, it's a essential that still has beautiful details - especially if live someplace wearm.
However, lace and tulle is where Simone Perele truly shines in my opinion. While the American approach to lingerie is focused on sporty essentials, the French embrace delicacy and delight. There's a kind of gentle gracefulness to these pieces, but this elegance is a part of French lingerie as well.
My favorite ranges include Wish, Caresse, Celeste strapless, Delice, Amour and Andora. As a very brief aside, the Celeste strapless bra is world-renowned. You rarely see it in press roundups, but it's one of the best-kept insider secrets of the lingerie world.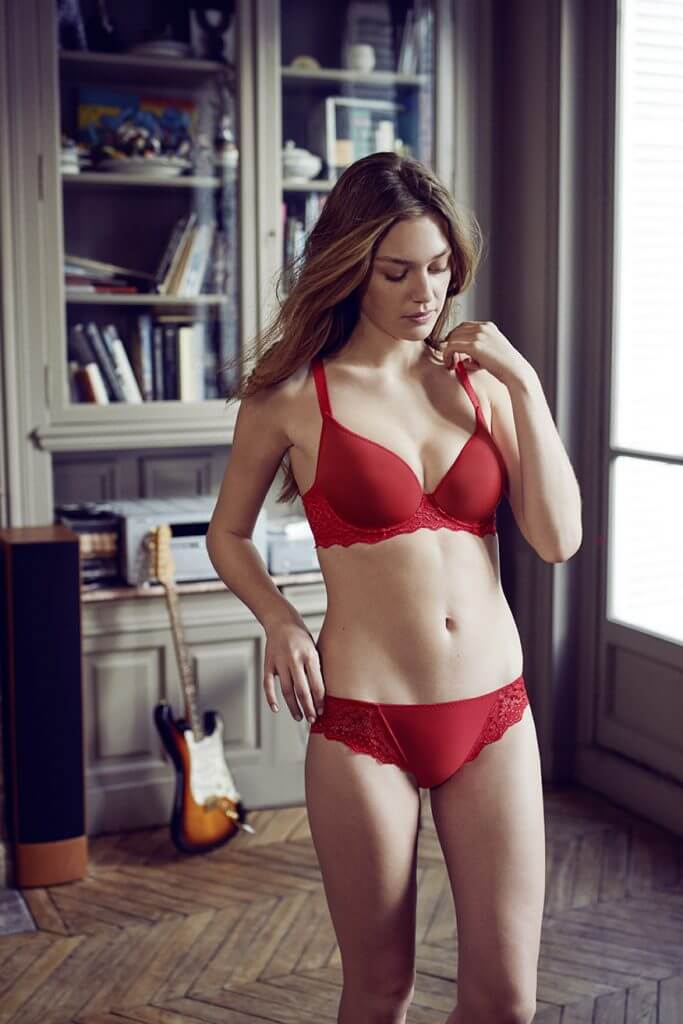 Currently, Simone Perele is in the midst of a relaunch and wants you to visit their blog to get to know them better. You can also follow them on Facebook, Twitter, Pinterest or Instagram. If you're ready to shop, visit their online boutique or any one of their many stockists.
Have you tried Simone Perele before? What did you think?
Save
Save
Save
Save
Save
Save
Last Updated on