A Hollywood Dream: Light and Loungewear with Coco Haus Photography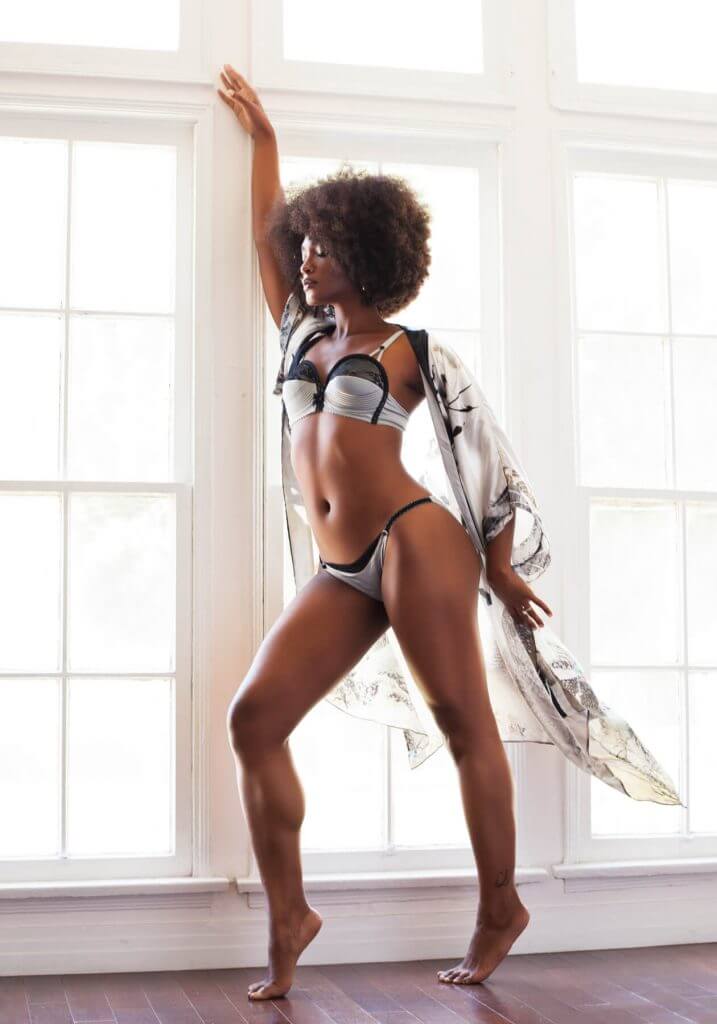 Hi, yes, it's me with another photoshoot...and what also happens to be my very first shoot in LA. I've been a fan of Andrea Hausmann's photography for years now, so I was pretty ecstatic when she sent a message to tell me she was a fresh transplant to Southern California too. We decided to set up a shoot together shortly after meeting, and we were both in complete agreement about playing with the concepts of light, drama, and volume.
For this particular series (which I planned while working on this article about Pre-Code Hollywood Lingerie), I wanted to incorporate a sense of silver screen glamour, but I didn't want the shoot to be a direct copy of those tropes. I don't see myself as a pinup or a vintage siren, and I still wanted the photos to feel like me even under the lingerie and makeup.
I also wanted to explore the idea of a lounge story. That fantasy of being a lady of leisure - someone who really does spend her days in a gorgeous, sunlit apartment swanning about in silk robes while debating which champagne vintage she'll drink that evening. Much of entrepreneurship is hand-to-mouth and while TLA is doing well now, these shoots are also a daydream of success, of having made it "for real."
One of the things I also love about this work is seeing how other photographers view me. Full disclosure: I was quite ill the day of the shoot, and it's an honest to goodness testament to Andrea's skill that you can't tell from the images.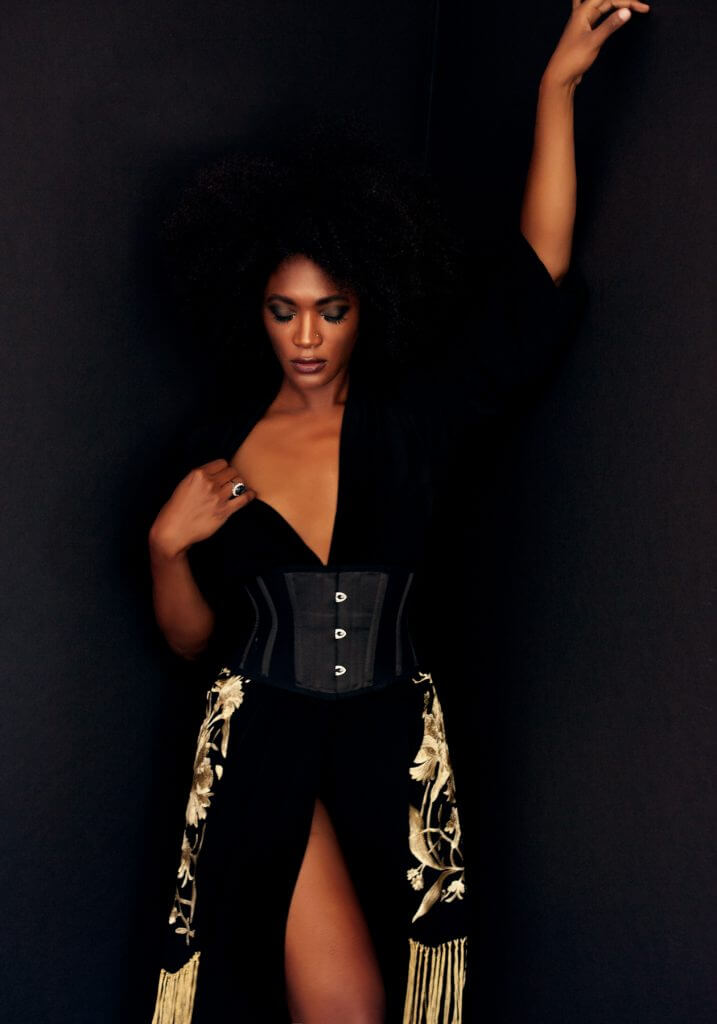 Speaking of the photographer, Andrea Haussman, aka Coco Haus Photography, orchestrated one of the best photoshoot experiences I have ever had the pleasure of partaking in. I feel extremely fortunate in that every photographer I've ever worked with for the blog with has been both incredibly professional and highly skilled. But there is something special about showing up to a shoot and having cold sparkling water available or champagne or even just tea. The shoot was work, and we worked hard, but the vibe was also homey and comfortable. As a native Southerner who's all about that culture of hospitality, little things, such as having a cold drink available, mean a lot to me.
One thing I'm also realizing about these shoots is how, in addition to being blog content, they're also photographer reviews. Professional models have various groups and forums to suss out the real from the fake and the good from the bad. But when you're not a model, you have to navigate much of that risk and research by yourself. Working with a less-than-skilled photographer can mean you've wasted hundreds - or even thousands - of dollars on photos you'll never want to see again.
Andrea Hausmann's setup, from the private studio to the warm welcome to the caliber of the photos, shows she's not new to this. In an era when anyone with a camera calls themselves a professional photographer, it's good to have a reputable name in mind when you're looking to do a shoot.
As usual, all looks are styled by me. The first photoseries features a robe by Christine Lingerie with a bra and knicker from the first Dita Von Teese for Wonderbra Collection. The second photoseries features the Trashy Diva Flapper Robe and What Katie Did's Powermesh Demi Corset. The third photoseries showcases Mary Green's long silk nightgown. And the fourth photoseries features Betty Blue's Loungerie's Leopard Print Robe. All photography is by Andrea Haussman/Coco Haus Photography. Makeup (as well as hair flower styling in the fourth photoseries) is by Ieva Radina.
Thank you, as always, for reading about these little escapades. Sometimes, I get a little too in my head or too preoccupied with day to day details, but I just want to say, because I don't say it enough, that I'm glad you're here with me as I make Southern California home and try new things.
Any questions about what I'm wearing? I'm always happy to offer mini-reviews in the comments!