Wonderbra by Dita von Teese Collection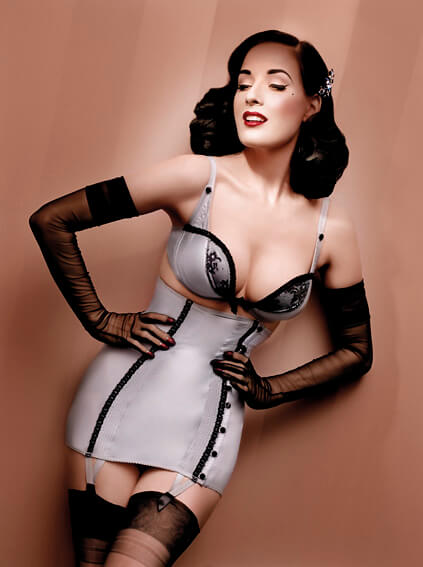 Awhile back, I mentioned that Dita von Teese, the popular burlesque and striptease artist, was designing a retro-inspired collection for Wonderbra. Alas, however, it was not to be made available in America.
Well...if you're the least bit interested in getting a piece or two of this limited edition collection, I'd say you need to scurry over to ASOS right away where they're not only selling the entire collection, they can also ship it all to the States.
While not cheap (the pound-dollar exchange rate is simply too poor for that), I don't feel as if it's unreasonably expensive either. The girdle and bra shown at the top of this post cost £24.00 and £34.00, respectively - approximately $42.20 and $59.70 in US dollars.
Take a look at the rest of the collection below and tell me your favorite pieces in the comments!