Fréolic: Beautifully Textured Lace Lingerie From London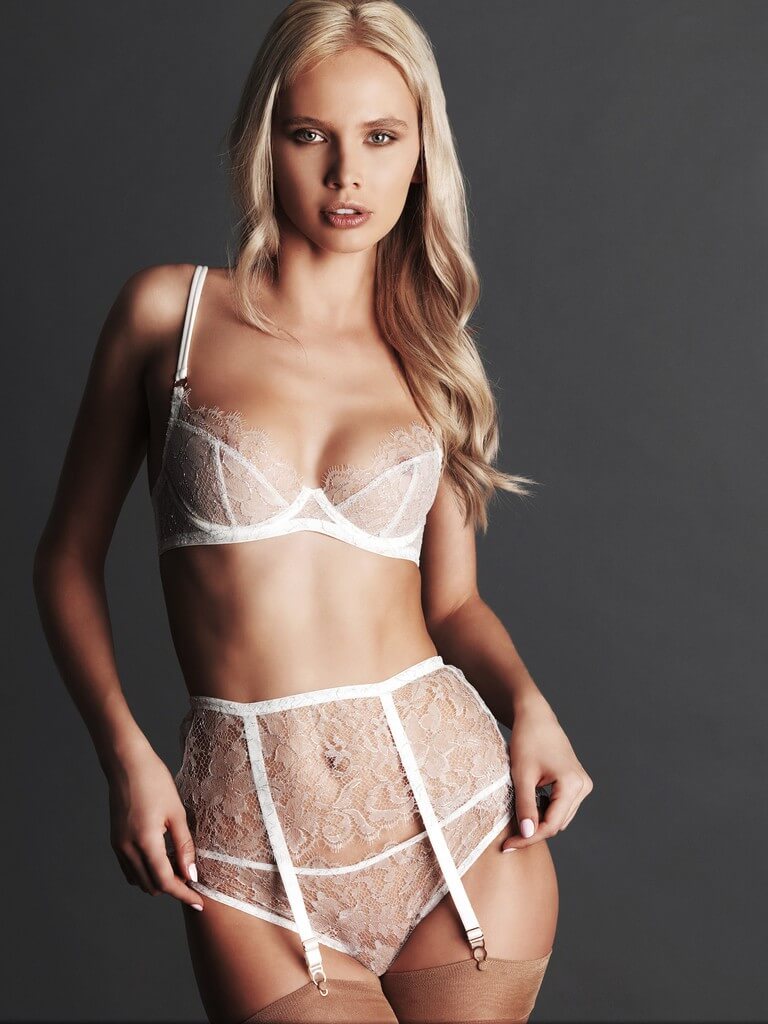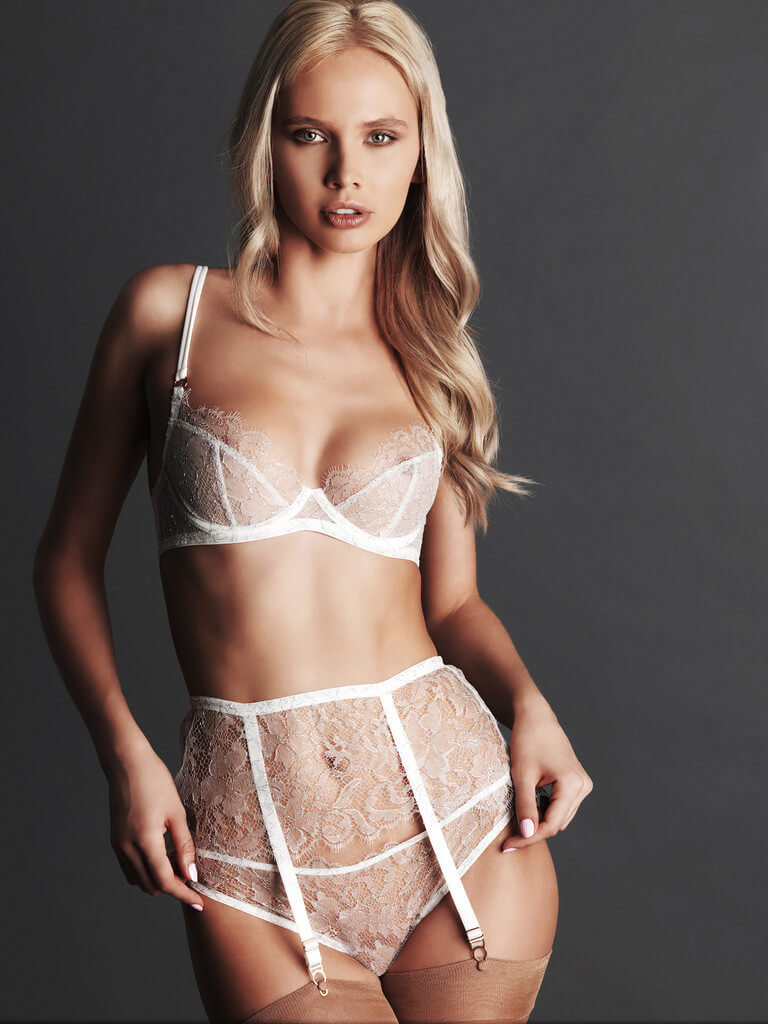 In an industry that uses some of the most tactile fabrics in fashion, there's much to be said about the power of lace. Only lace has this wonderful way of transforming the body so that our skin becomes part of an intriguing play of transparency and opacity. While much of the lace that lingerie addicts like myself swoon over is all about a decadent scalloped edge, sometimes it's nice to let the body of the textile itself take center stage. Fréolic understands the allure of lace, introducing a debut collection that focuses on the texture of lace to create pieces ornately minimalist.
Fréolic is brand new to the lingerie scene, launching at the Lingerie Edit show just this past January. We got a sneak peek of the over-the-top lace 'Grace' dress earlier this year. What surprises me is even though that dress had strong 1980's influences, the corresponding lingerie collection is beautifully timeless. Pretty balconette and demi bras are paired with simply cut panties. And the suspender belts! Most of the styles include gorgeous garter belts that flare a bit wider at the hip and are designed to be both delicate yet imminently wearable.
With such classic silhouettes, the emphasis is all about the textiles. French Chantilly and corded laces, some shot with metallic threads, are paired with lusciously matte Italian crepe. There are even two incredible linear laces, gorgeously graphic and delightfully unexpected. As with the best luxury collections, there are special details throughout, like delicate double straps and luxe hardware (rose gold!).
My favorite pieces from the collection are those where the laces are at their sheerest. The Brigitte uses an almost diaphanous floral French Chantilly lace that is embroidered with metallic threads to catch the light. The garter skirt uses linear suspender straps to ground the overt femininity of the skirt, keeping it from tipping into preciousness. It fastens at the back with a rose gold hook and flares open to mirror the V-shaped lace inset on the back of the matching panties. Also notable are the more minimalist styles, Alexa and Bianca, where modern interpretations of lace add visual interest to bra cups and the side panels of sleek knickers.
Several of the bra styles feature optional removable padding made of micro beads that the brand claims are 80% lighter than foam for comfort and fit, and for generous uplift if that's your thing. I'm pleased that the size range includes A cups in unpadded styles, an underserved market for sure. The bras are available in band sizes 30-36, with U.K. cup sizes A-DD. Panties and suspender belts are available in sizes XS-L, fitting U.K. dress sizes 6-14. Prices start around $140 for bras and $92 for panties.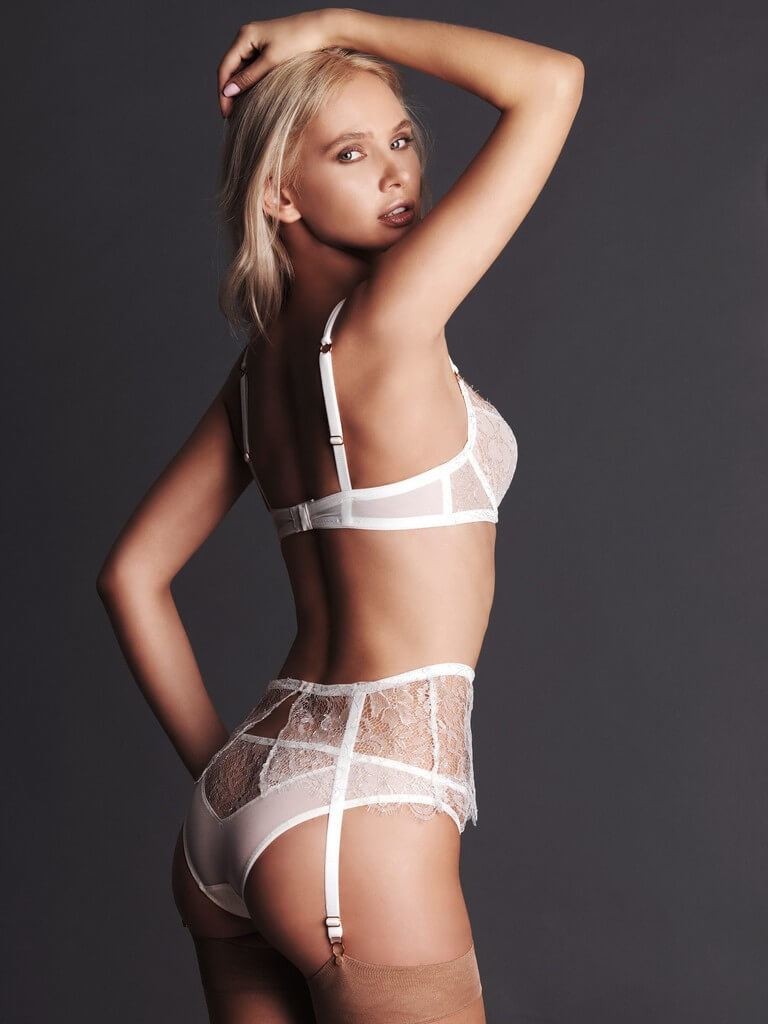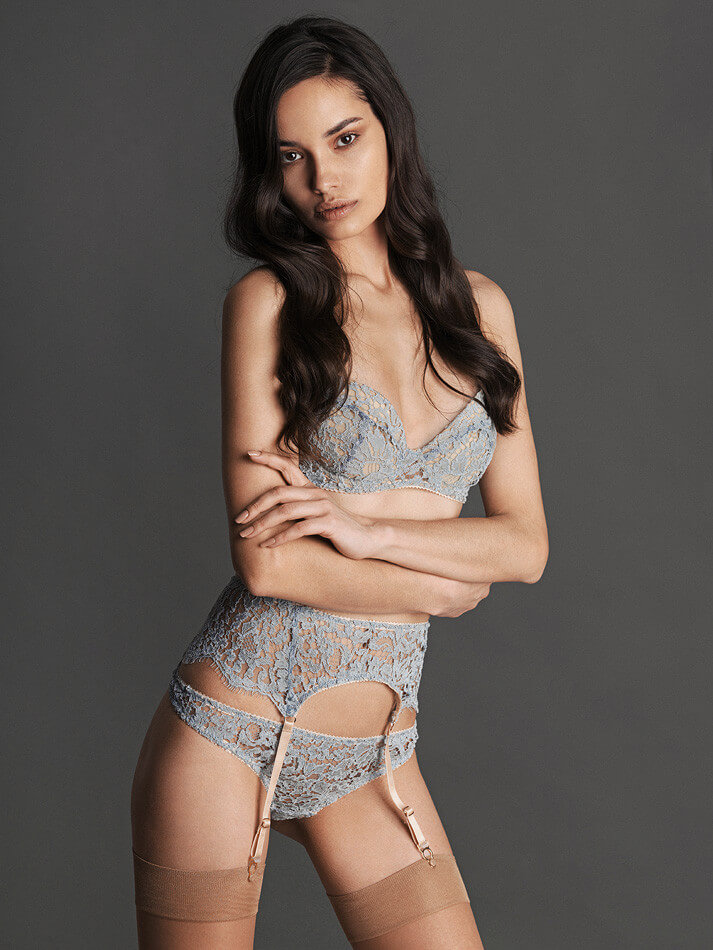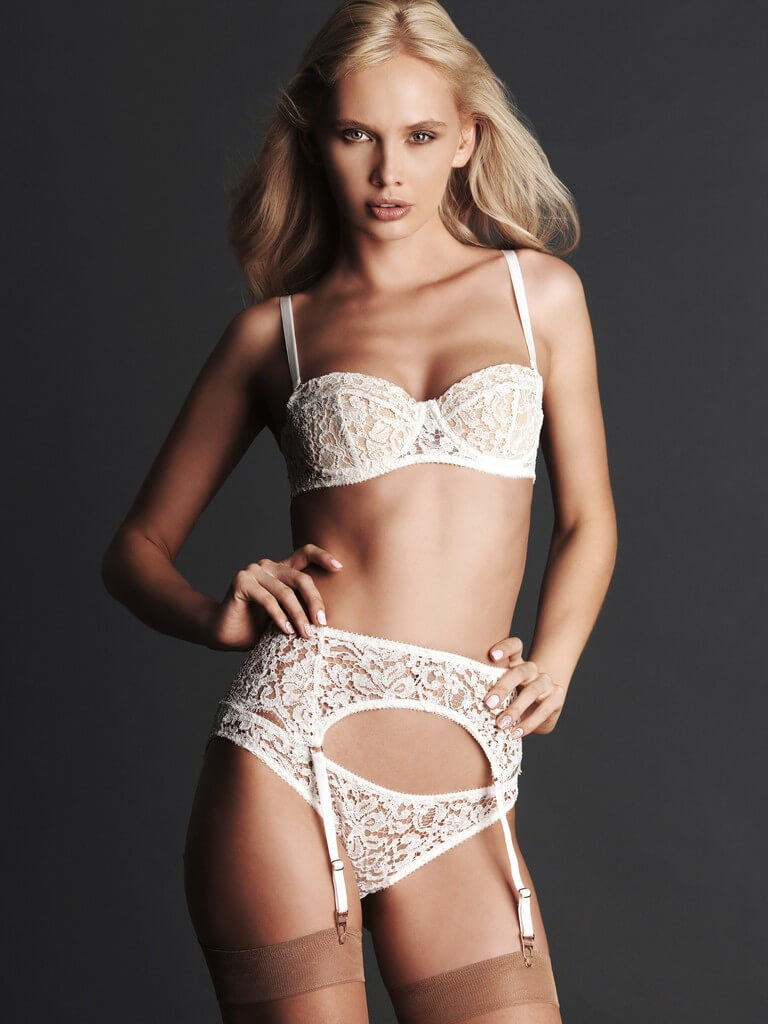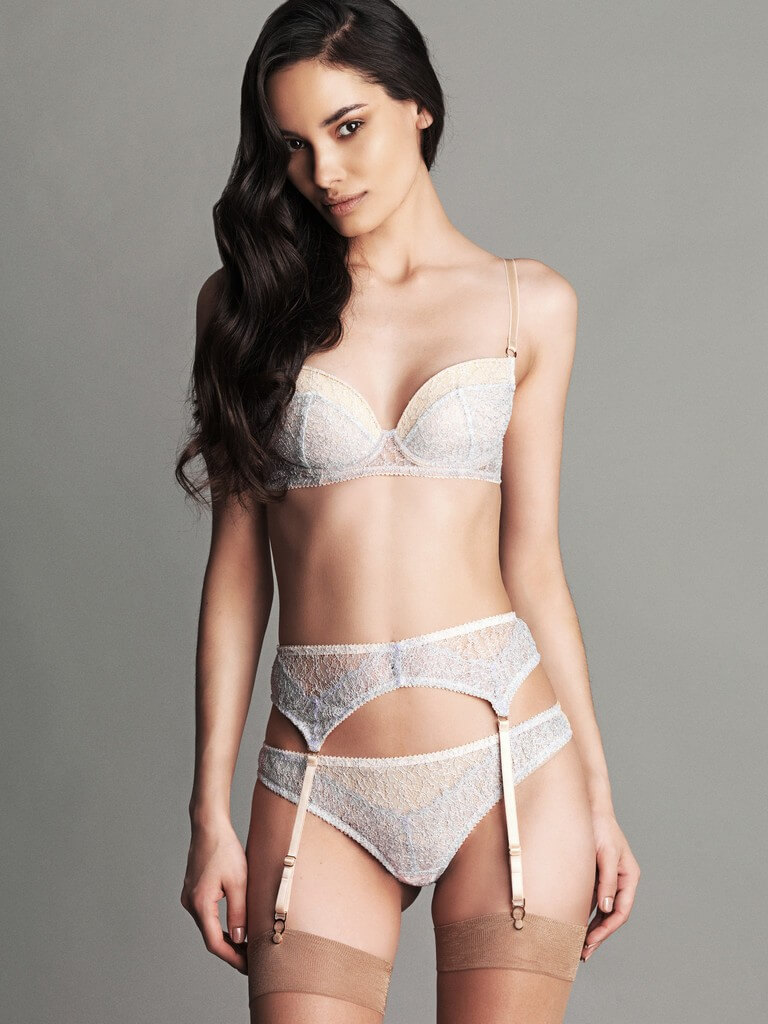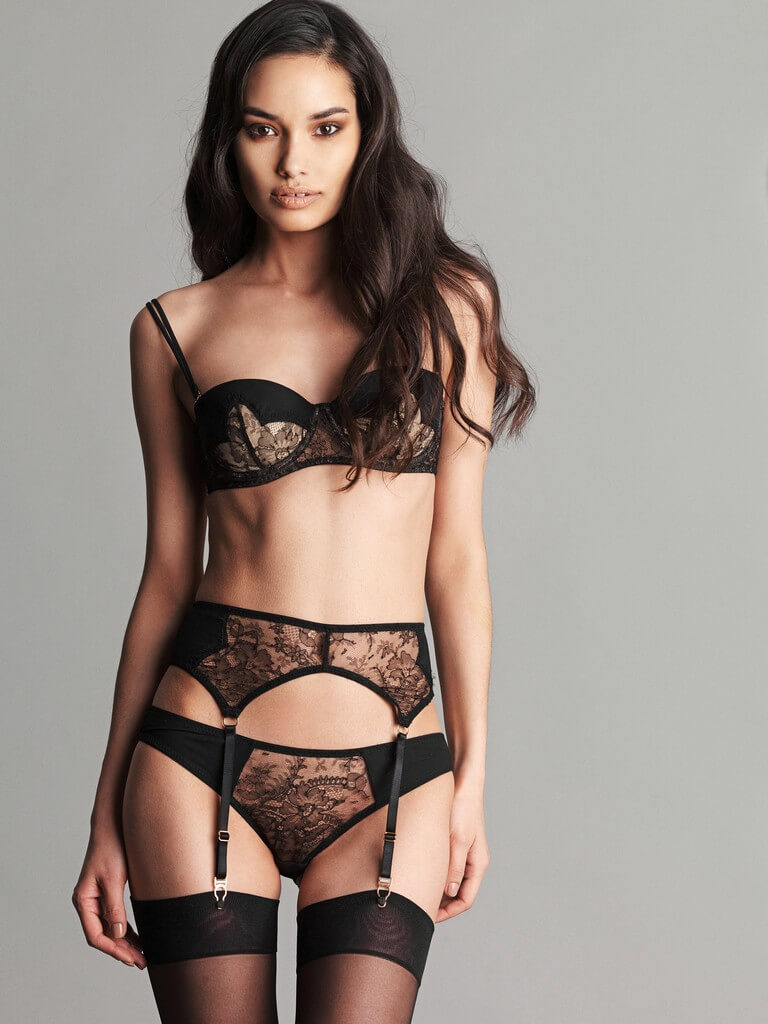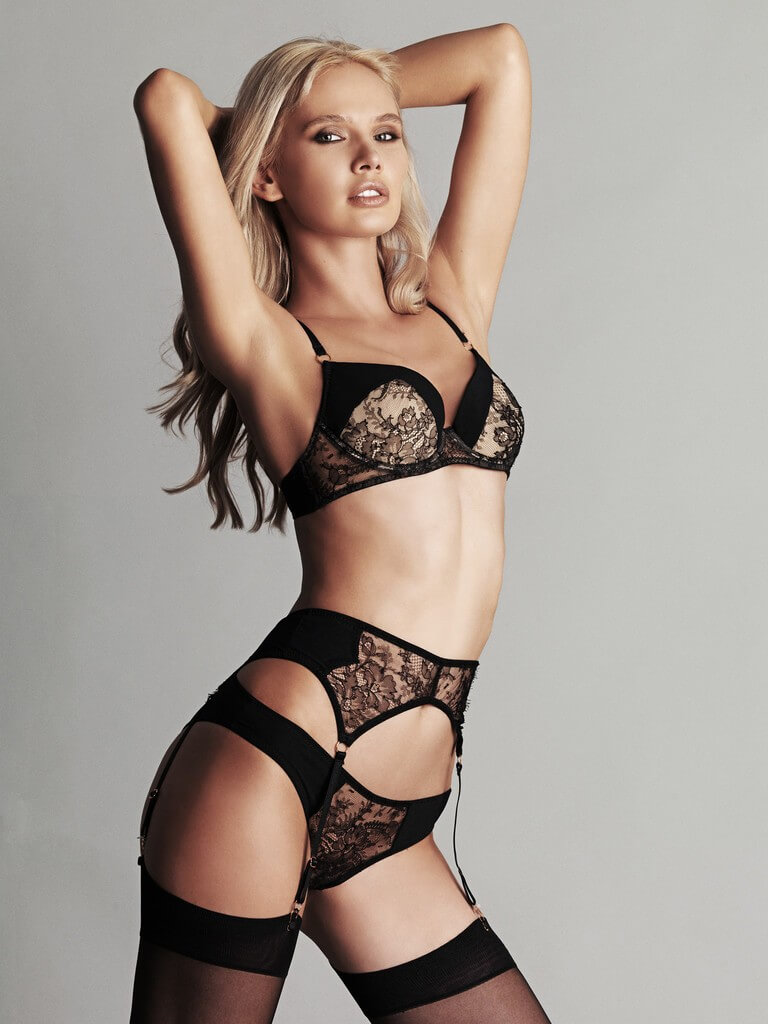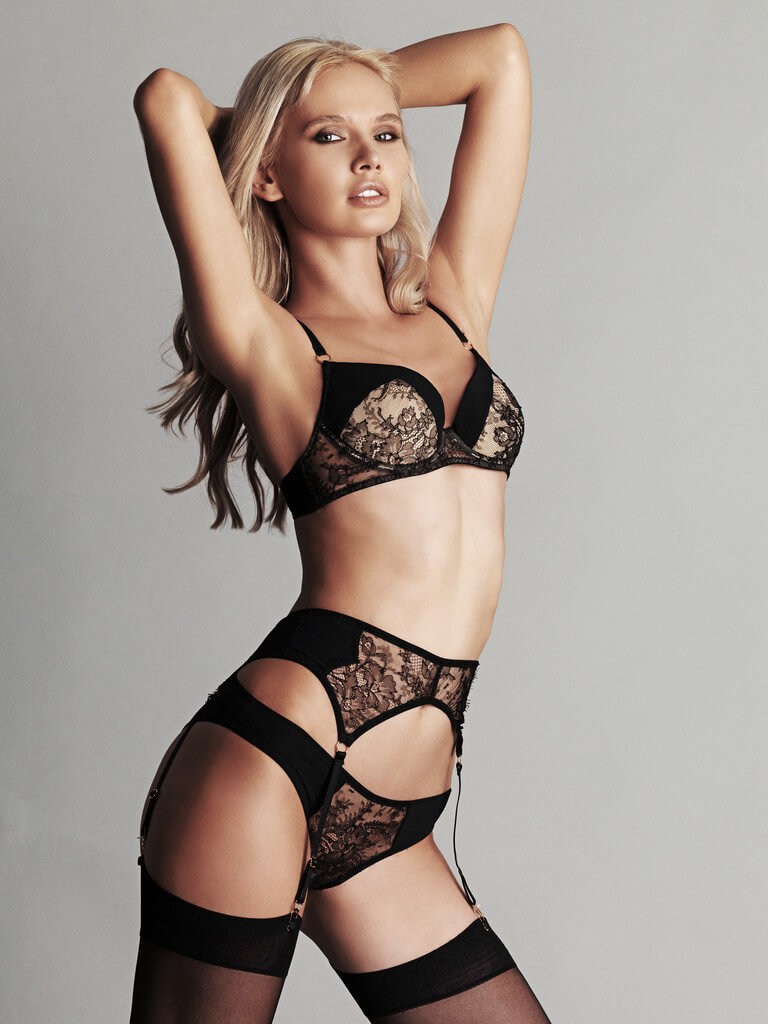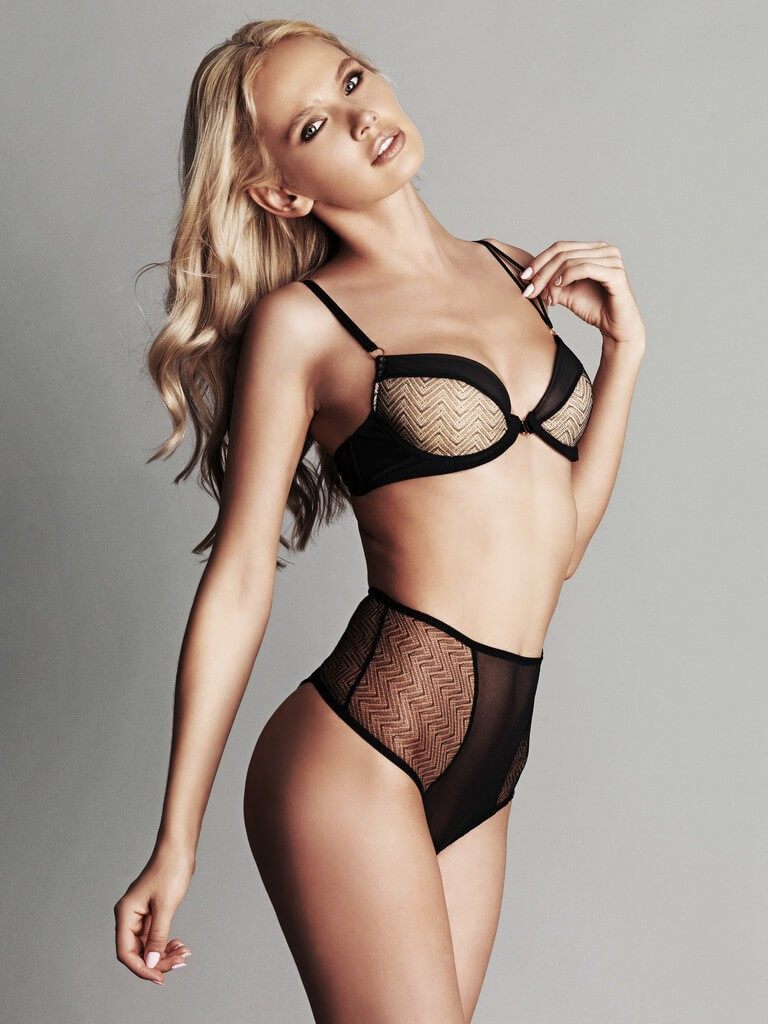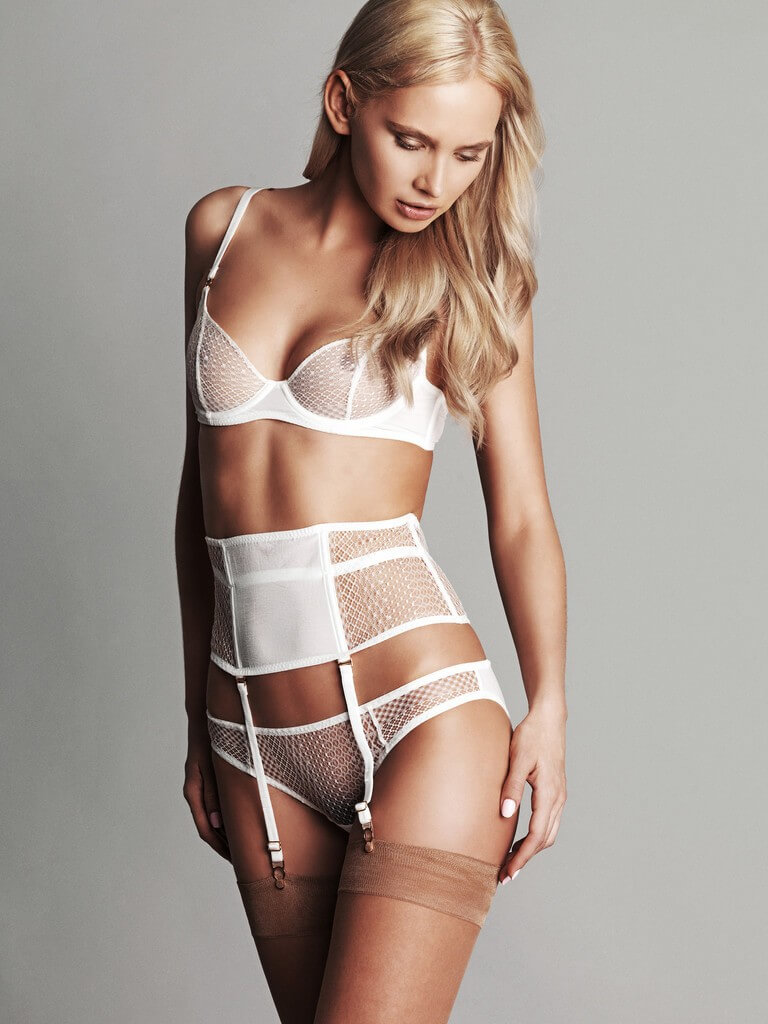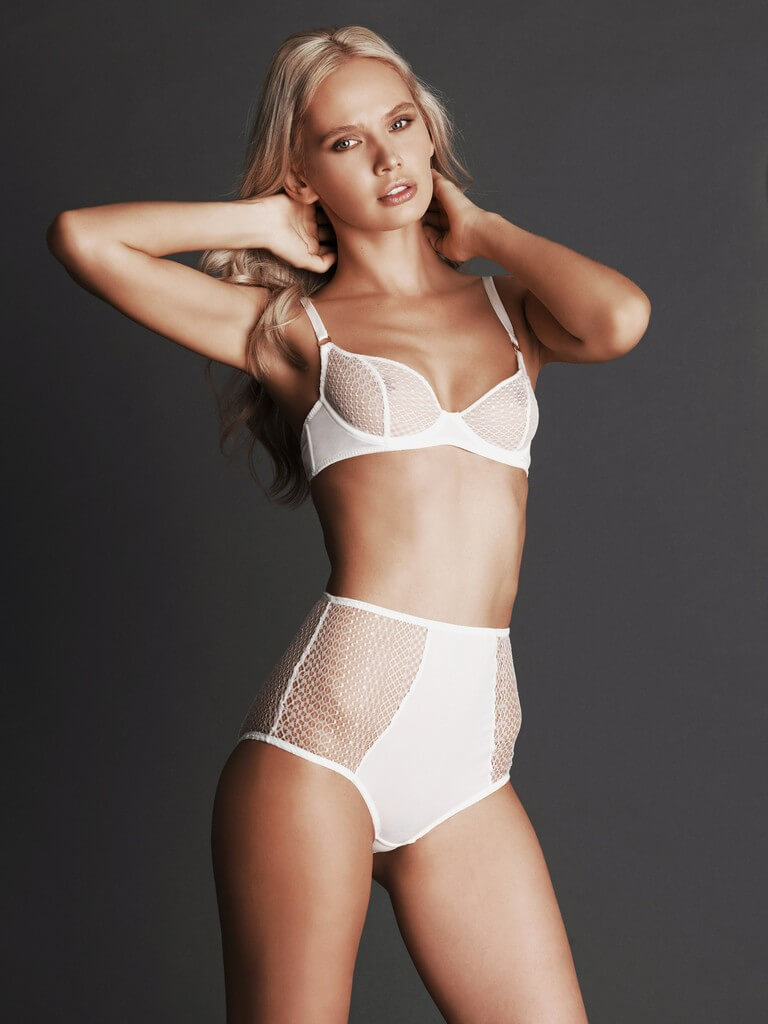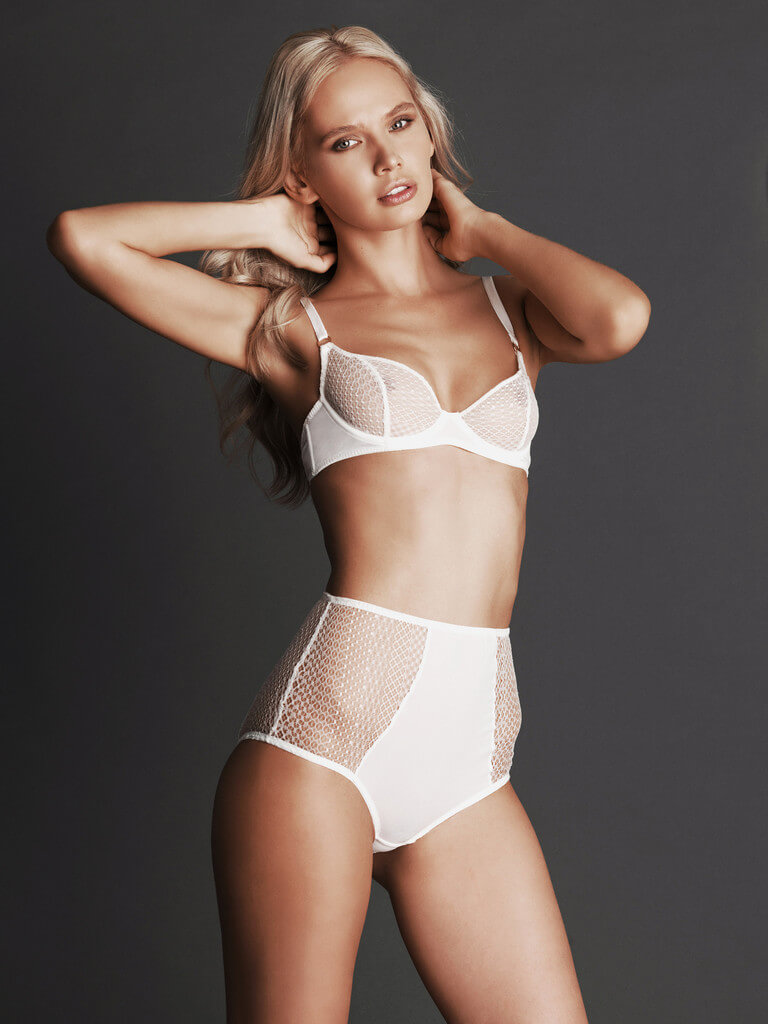 What do you think of Fréolic's debut collection? Which look is your favorite? Are you a fan of classically styled lace lingerie?