Lingerie of the Week: Rachel Marus Woodgrain Lace Bra Set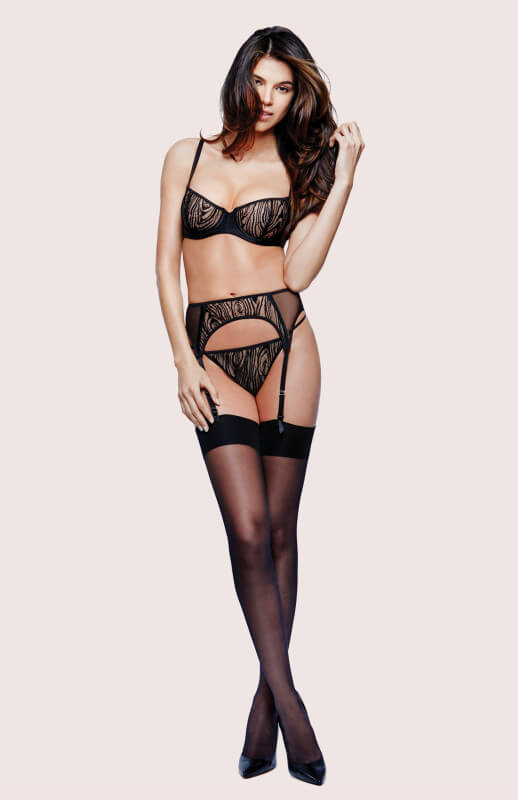 I've been sitting here for the better part of an hour trying to think of a super-fashiony, sophisticated way to start off this blog post, and I can't so I'll just jump right to it.
I love this lace.
Every since I first laid eyes on this set, I knew it had to be featured on TLA. Black lace is my kryptonite, but, as you already know, lace tends to be femme, floral and dainty. Not so much this. Rachel Marus' Woodgrain Lace Bra Set is fresh and exciting and interesting, and so unique that I'm utterly intrigued by this new lingerie brand. If they're daring enough to opt for unconventional, fabric choices like wood lace in their very first collection, what else are they going to try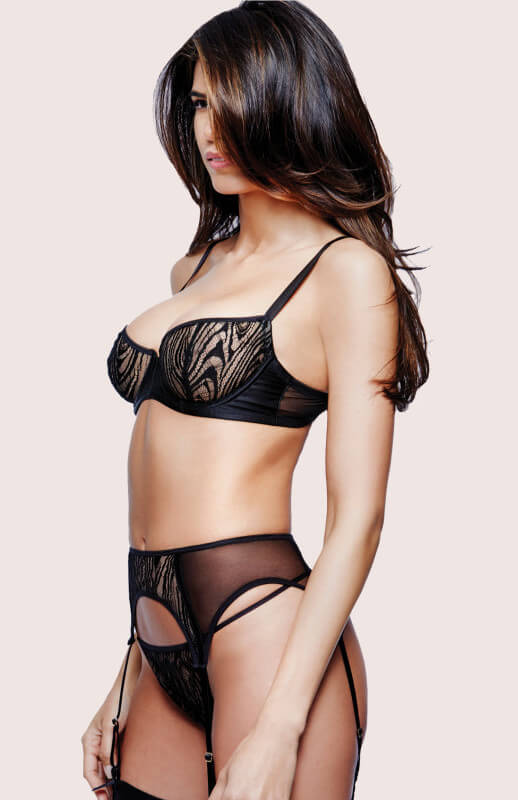 As a brief aside, I'm asked more and more often how my writers and I find new brands to feature here, and the honest truth is that most brands just send us their lookbooks. While I do actively search for new labels on Twitter, Instagram, and Etsy, there simply aren't enough hours in the day to keep up with everyone who opens a lingerie line.
Brands that are proactive and get in touch first (as opposed to waiting and hoping that someone eventually discovers them), have a distinct advantage. Many blogs and media outlets, not just mine, are looking for new labels to share with their readers, and so long as you don't approach writers and editors with unreasonable demands or inappropriate expectations, there's always room for establishing new relationships. Very often, I think designers feel like press "doesn't count" if they have to make an effort, but there's nothing wrong with introducing yourself and leaving the door open for later.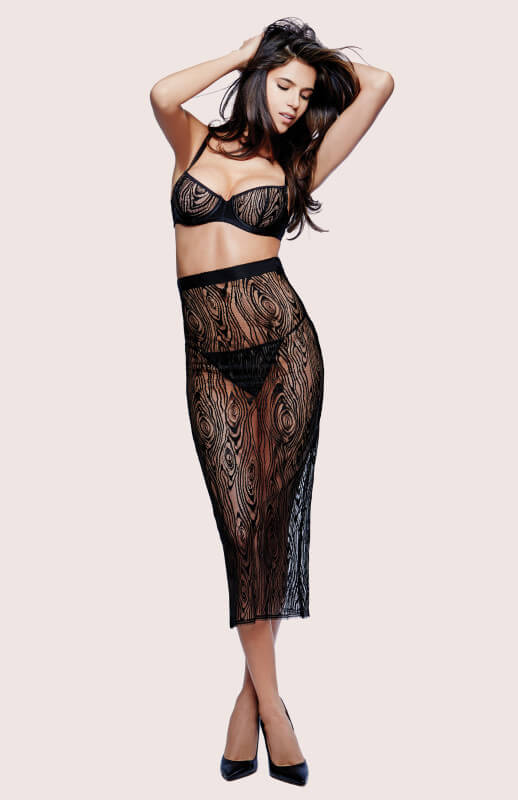 Shifting things back to the lingerie again, this set really speaks to me. The simple silhouettes, rather than detracting from the design, give the textile room to shine, and there's this wonderful interplay between the rugged, outdoorsy nature of the pattern and the inherent delicacy of French Leavers lace. From the perspective of someone who looks at lingerie all the time, I love the idea of a set inspired by campgrounds and hiking trails instead of flowers and boudoirs. And can I just speak for a moment about the exquisiteness of that midi-length lace slip? Perfection.
Rachel Marus proves there's always room for new designers with unique points of view, and this set in particular is a striking reminder of how profoundly fabric choices affect the impact of the final design. The Woodgrain Balconette Bra and Panty retail for $218 and $110, respectively. At the time of this article's publication, neither the garter belt nor the half slip are listed for purchase. The size range for the bra is 32B-34E. The size range for the panty is XS-L. All items are made in NYC.
How are you feeling about Rachel Marus' debut? Are you as bewitched by this lace as I am? And if you visited their website to take a closer look, what did you think of the rest of collection?