Lingerie Wishlist: Freolic Lingerie Grace Ivory Dress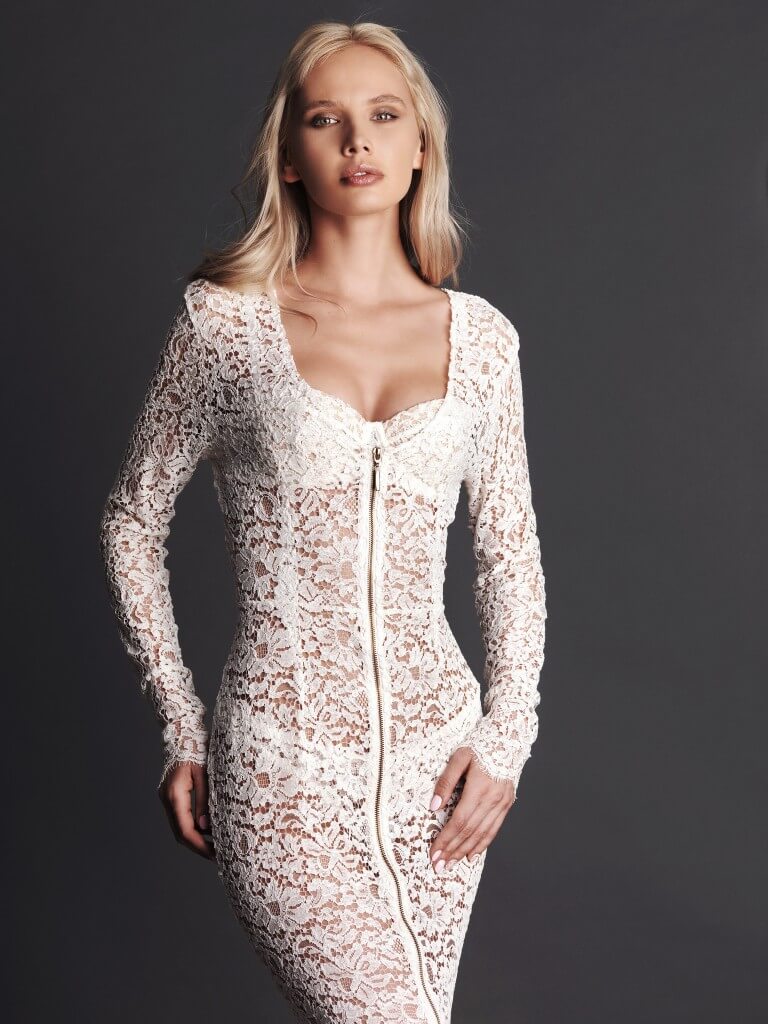 We're barely into 2016, and I've already been made breathless twice. While Karolina is TLA's resident lace expert, I feel even the novice lingerie connoisseur could surely understand the sensual appeal of corded ivory French lace. Freolic London's 'Grace' dress is an arresting conceptual piece, beautifully executed.
There's something very deliberately excessive about this dress in a way that feels reminiscent, to me, of the 80's (although with no shoulder pads). But that over-the-top factor, that extreme indulgence that is shoulder to ankle length lace, is tempered with a startlingly simple silhouette (one that, interestingly enough, seems inspired by the 90's).
There are no added ruffles, frills or bows...just a little touch of scalloped eyelash edging around the cuffs of the sleeves. The zipper too is a nice detail - slightly unexpected (another designer might have gone with button closures or hooks-and-eyes), but sleek, a pleasantly utilitarian contrast to yards and yards of delicate lace.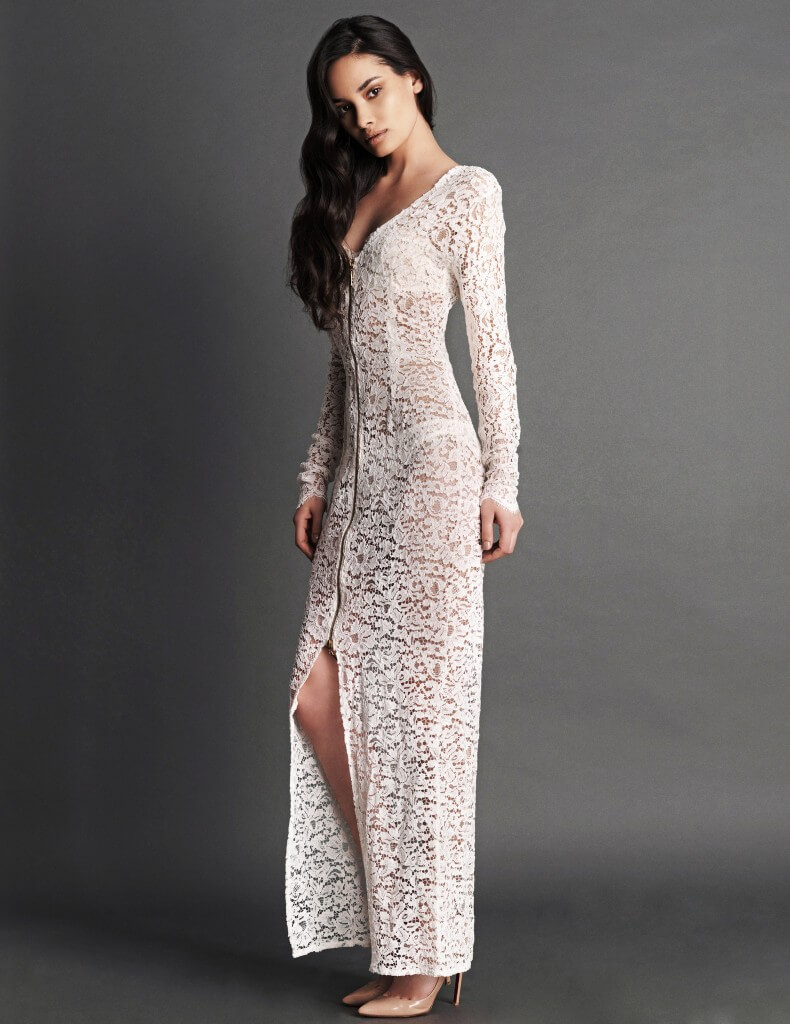 It's easy to imagine an ultra-cool it girl wearing this, perhaps with a customized skintone lining, as a wedding gown, and indeed, the designer references the bridal boudoir. But I'd love to see it unzipped and worn over a silk jumpsuit or a halter neck blouson dress as a duster. Talk about power dressing...can you imagine the drama?
Freolic's Grace Ivory Dress retails for £825.00 (approximately $1,187.00 USD) and is available in sizes Small, Medium, and Large. According to their size guide, small fits US sizes 2-4 and large fits a maximum US size 10. However, it may be worth getting in touch regarding custom sizing, especially for a non-bra sized item like this one, to see what your options are, if any.

Nearly 8 years after a global recession that completely gutted the luxury lingerie market, it's refreshing to see new designers taking risks with striking designs and gorgeous fabrics. And as the current bondage/strappy trend gradually fades into the twilight, this peek at what the future of lingerie could be is exciting for all the right reasons.
What do you think of this glimpse at Freolic London? Are they a brand you've heard of before? Would you wear something like this?