Lingerie Wishlist: La Perla Tea Rose Bodysuit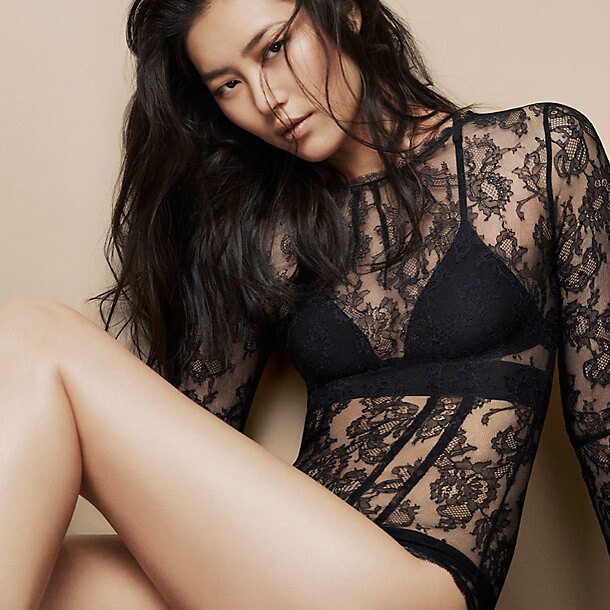 It's hard to describe just how much I love lace right now. I've mentioned a few times around here that there's this whole, rich world of textiles which has recently opened up to me (primarily through obsessively talking with other lingerie people about fabric), and, quite suddenly, I appreciate lace and embroidery and silk and tulle more than I ever imagined possible.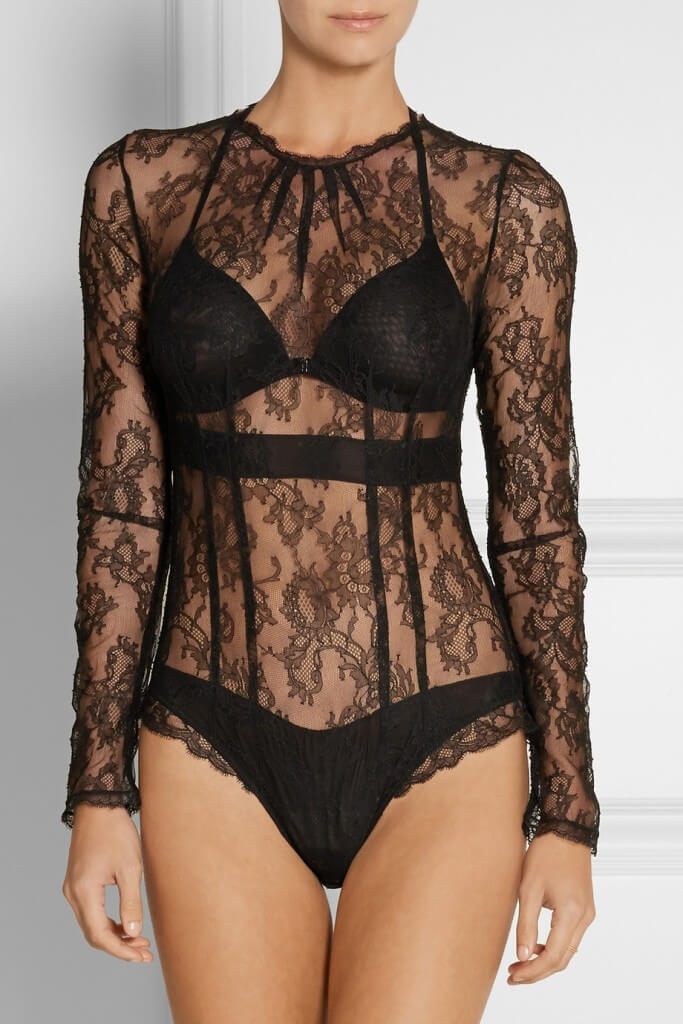 For lace especially, there's something bewitching about all those tiny threads woven into a delicate, ethereal pattern. There's this wonderful interplay of revealing and concealing, of fragility and strength, of technicality and sensuality, present in lace in a way I'm not quite sure exists other lingerie materials. It's absolutely enchanting, and I don't think I'll ever get tired of this effect.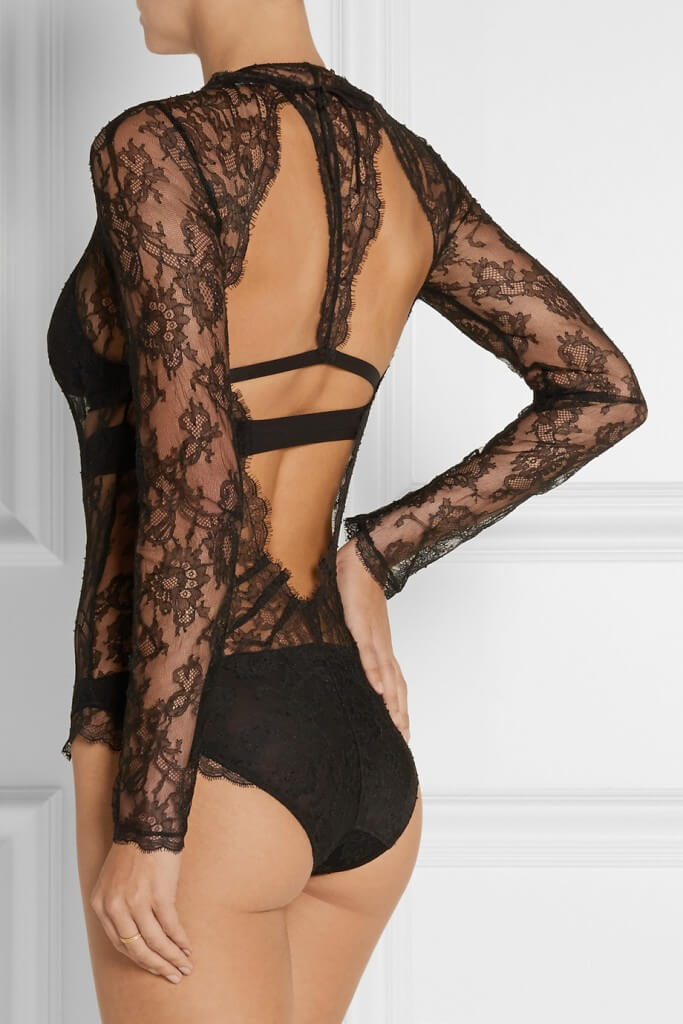 La Perla's Tea Rose Bodysuit is basically my fantasy lingerie piece. It's yards of stunning lace made into a garment that's just as perfect for innerwear as it is outerwear. I'm no stylist, but you could wear this for so many occasions: date night, cocktails, evening dinner. And yes, obviously, you can wear this in the bedroom, as well.  Honestly, at $1415, I highly encourage wearing this La Perla bodysuit at every single available opportunity. Throw it on when you're grocery shopping, I don't care. Make it your signature piece.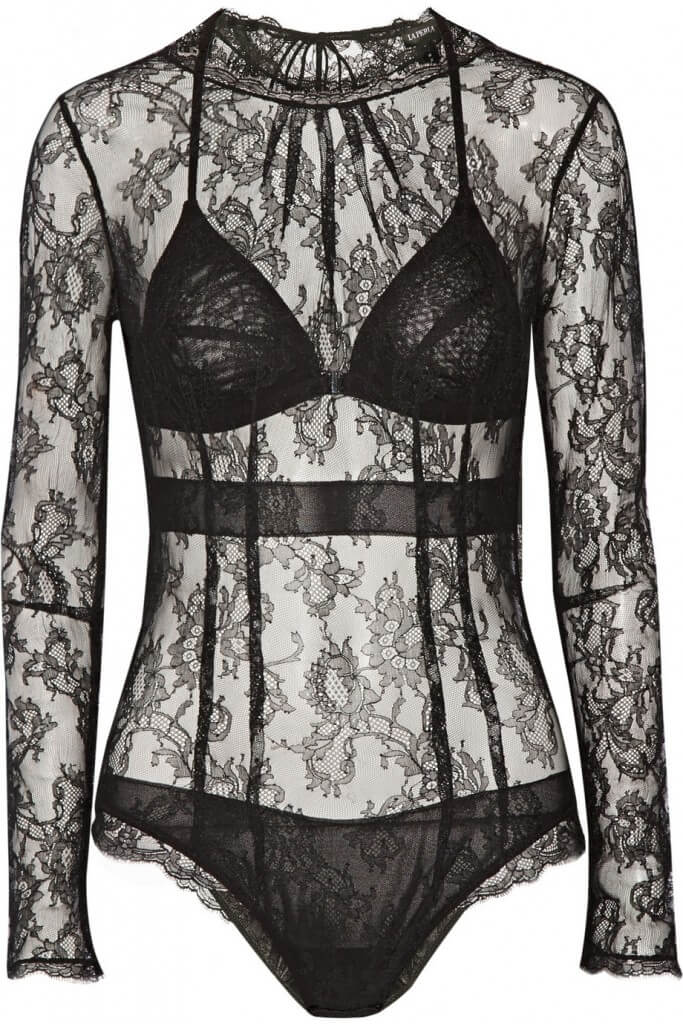 While the bodysuit itself is completely sheer (save for the stretch tulle on the bottom), it does come with a beautiful racerback bra that's meant to be worn underneath (shown below). Really, I just think of it as getting a bonus La Perla bra that I can wear with anything...because how killer would that lace look peeking out from underneath a low-backed top this spring? Luxury lingerie is supposed to be impactful; that's one of the things you're paying for at this price point. And La Perla delivers.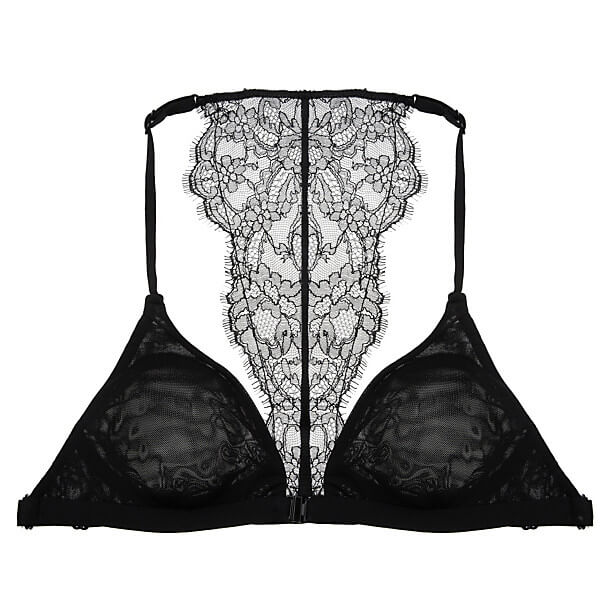 Perhaps unsurprisingly, the La Perla Tea Rose Bodysuit is selling out very quickly. Only Size 1 is still available at Journelle, and there are low quantities of sizes 1, 2, and 3 at Net-a-Porter currently (size 4 is completely sold out). On the La Perla website itself, only a size 34B appears to be available. You'll have to check the La Perla size chart to see how that lines up with the usual 1, 2, 3, 4, sizing, but I imagine it's one of the smaller sizes. Lastly, Nancy Meyer also has 34B and 36B in stock. At any rate, this is an heirloom piece and a boudoir investment. If you're lucky enough to get your hands on one, then I consider you very fortunate indeed.
What do you think of La Perla's Tea Rose Bodysuit? Would you wear it?
Save