Lingerie Wishlist: Loveday London Goddess Boudoir Gown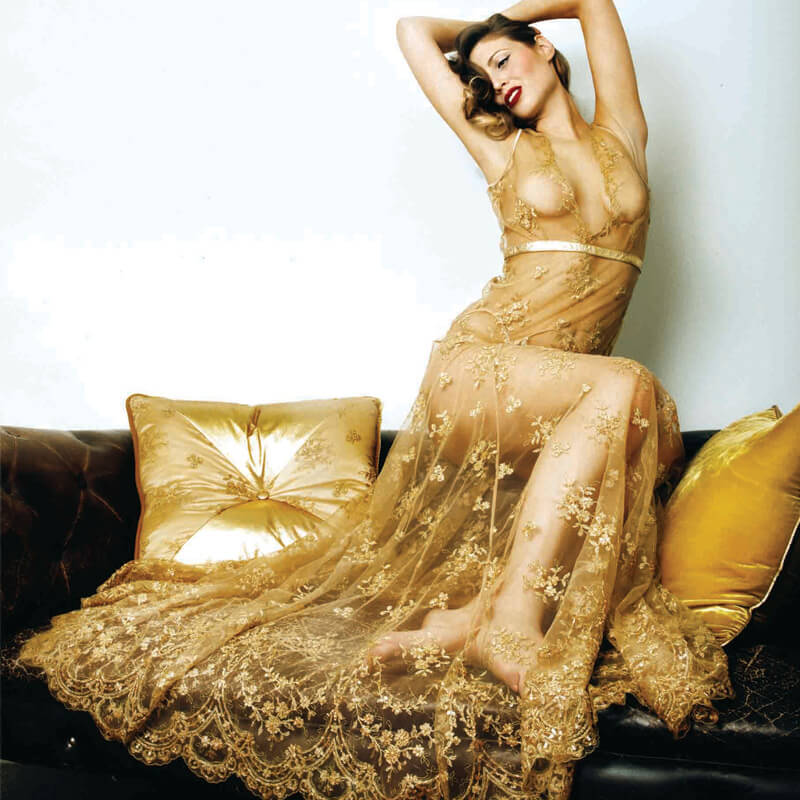 One of the more interesting criticisms that's been lodged against TLA lately is that we don't focus enough on "practical" lingerie. And while I certainly understand the reasoning behind that point of view (it was one I used to share), one can't help but notice that some of the most interesting lingerie also happens to be the least practical.
Without going too far on a tangent, the notion of "practicality" in lingerie is interesting to me because it implies that beauty for beauty's sake is somehow a lesser goal...that a piece is diminished if it can't be subjected to the wear and tear of everyday life. It's an expression of a culture-wide Puritan work ethic in the realm of fashion; if a piece of clothing isn't frugal or efficient, then it's not good clothing (I feel this concept also underpins America's obsession with sales and sportswear, by the way).
But I disagree. While t-shirt bras and cotton knickers certainly have their place, there's something to be said for the fantastical as well. For the provocative, the intriguing, or the simply interesting. Loveday London's Goddess Boudoir Gown is a golden confection, an ethereal delight, a teasing apart of the lines between the private and public, the vintage and the modern.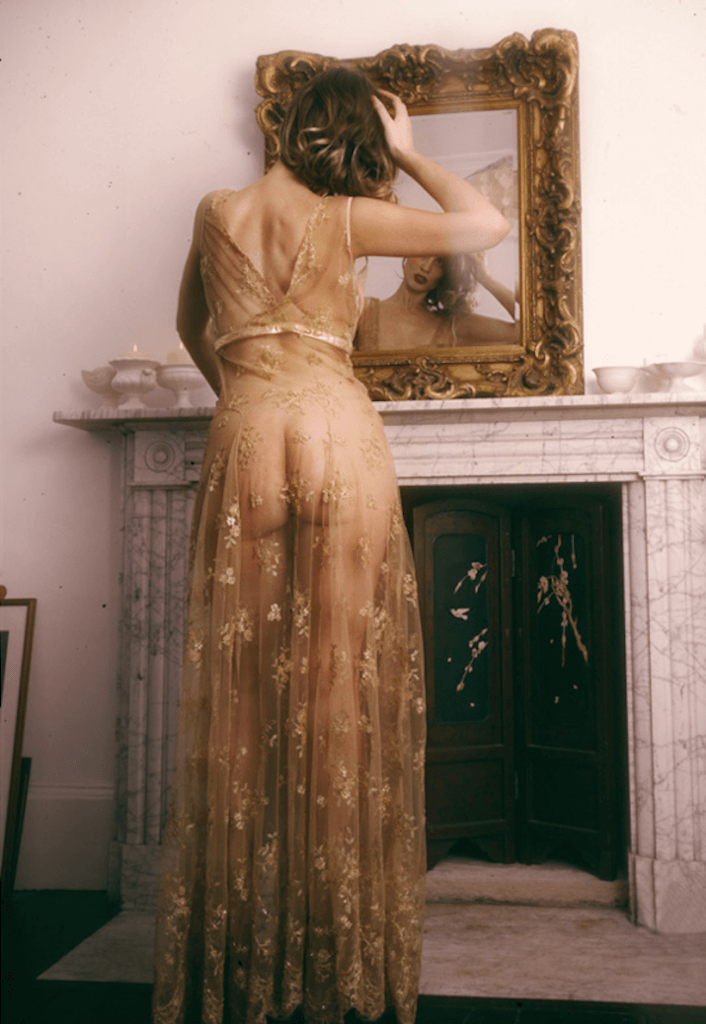 In terms of historical inspiration, the Goddess Boudoir Gown most reminds me of a sheer overdress from the 1930's, and in fact the designer recommends wearing the piece over a slip for a night out. Vast swathes of gold-beaded lace don't just suggest luxury...they assert it. This gown feels boldly elegant, unashamed, and vivacious - like something Mae West might have worn in her heyday. Perhaps I'm just feeling sentimental (it has been awhile since we've talked, after all), but those historical conversations...that tension between the past and present, the simple and the luxe, is what keeps me interested in lingerie. It's what keeps me coming back to the world of intimate apparel.
But now, I really have gone off on a tangent, and it's time to bring things back to earth with a few, well, practical details of this piece. A limited edition item made in the UK, the Goddess Boudoir Gown retails for £1,000.00 (approximately $1462.70 USD). Size Medium appears to be the only size available in this gown, fitting UK dress sizes 10-12 (6-8 US) and bra sizes 32D-36B. Due to the nature of the item, I'd recommend checking in with the brand regarding sizing before purchasing; it would be dreadful to buy this only to find it doesn't fit. There's also a black version of the gown if gold lace isn't quite your thing (pictured below), but I have to say I'm really very smitten with the gold.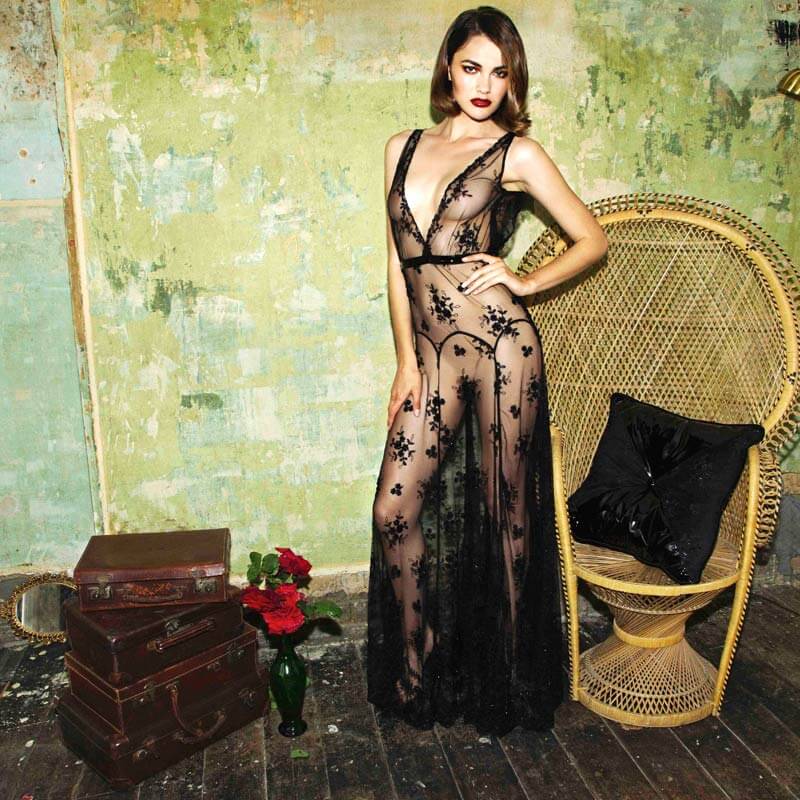 Do you have any thoughts on Loveday London and their dramatic floor-sweeping gowns? Could you see yourself wearing something like this?