Janay S/S 2016: Romantic British Lingerie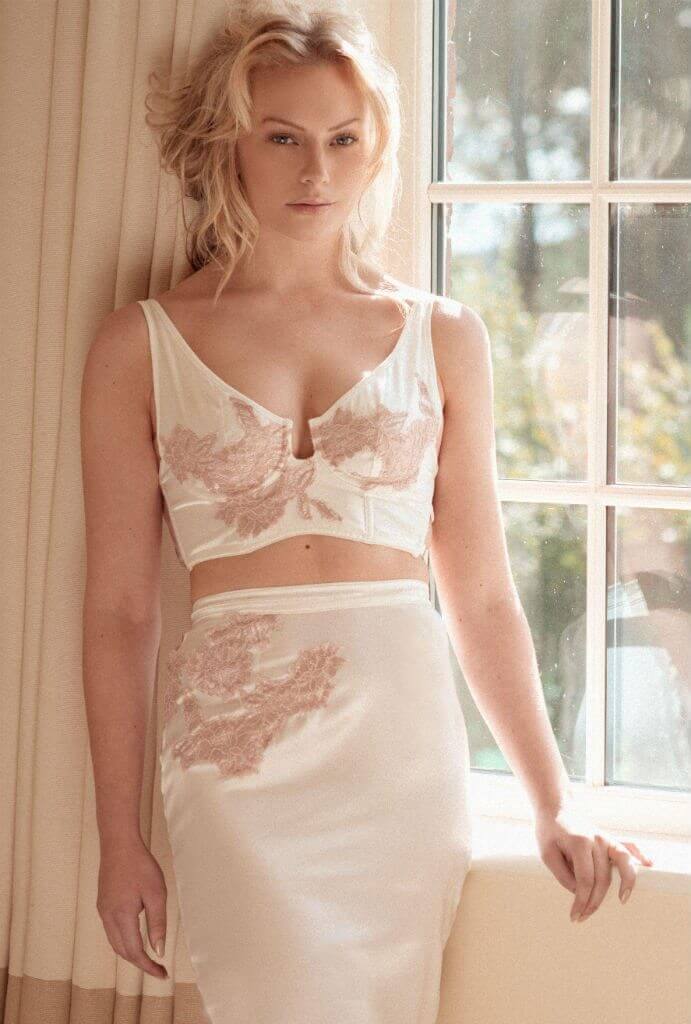 Janay was the first brand I covered for TLA about a year and a half ago (wow, time flies when you're having fun!). Their debut collection was notable for its bras with unique center gore details and its strappy suspender belts that criss-crossed over the hips. I was delighted to see that this small British label is continuing to thrive and has released a sophomore collection that has all of the ingenuity and luxe sophistication the brand is known for.
The Serendipity collection draws from Janay's earlier silhouettes, with plunging demi cup bras that feature cutaway details on the center gores and thoughtfully designed backs that are all about making an exit. There's a wonderful juxtaposition of classic style with modern sensibilities which is really refreshing. The Limerence bra is a perfect example of this duality. From the front this seamed underwire bra is a traditional balconette cut, with a gently curved piped edge and delicate appliqués. The back, though, features split straps that form inverted V motifs which frame unusual silk tulle panels that remind me of fairy wings. There's a subtle sense of deconstruction that plays off the lush materials.
This play on materials and cutaways is used in the coordinating high-waisted knickers. The silk panel in front reads as a high cut panty, though it is framed with tulle flares at the hip that extend to a cheekily transparent back. Fine lace is offset with graphic cutouts that are piped in contrasting silk. These V-shaped windows allow the body to play a part in the design. The look is very romantic while maintaining a bit of modern edge.
Janay continues to use elastics in a subtle nod to the waning strappy trend. Rather than relying on the oft-used cage format above a cup, the Ethereal bra utilizes strapping to create an X shape high at the collarbone. Elastic comes together at a small center ring at the base of the throat. This feature is not adjustable, and while it creates an elegant line, I'm curious about whether it might present a fit challenge.
The Eloquent bra and slip are the standouts of the collection. This longline bra and half slip work as modern day separates with a nod to sleek slip styles of the past (think about Elizabeth Taylor in that iconic slip in Cat on a Hot Tin Roof). The stretch silk slip gets its shaping from darts in the back and a substantial waist band that fastens above a V-shaped peek-a-boo cutout. Ornate lace appliqués adorn the front of the slip and wrap around one hip. The matching bra is exceptionally notable for the addition of a blush colored sheer tulle overlay that dips into a dramatic cowl neck. This is so unexpected and so very pretty.
There is a remarkable attention to detail throughout the collection. I haven't seen silk lined bras like these since I designed my own label (all that silk against the skin is an incredibly decadent feeling). The lace is finely machine stitched and bra seams are intricately top stitched. Bottoms are finished with the tiniest of hems. Pieces are designed, pattern cut, fitted, and handmade in a UK studio, usually by designer Janay Eleanor herself.
Bras are available in 30-36 bands, with UK cup sizes A-D. Bottoms are available in UK sizes 8-14. I couldn't find a size chart on the site, so make sure to check in with the brand if you're concerned about converting from UK to US sizes. Bras start at approximately $160+, panties around $110+, suspender belts at $90+, and the slip at $180.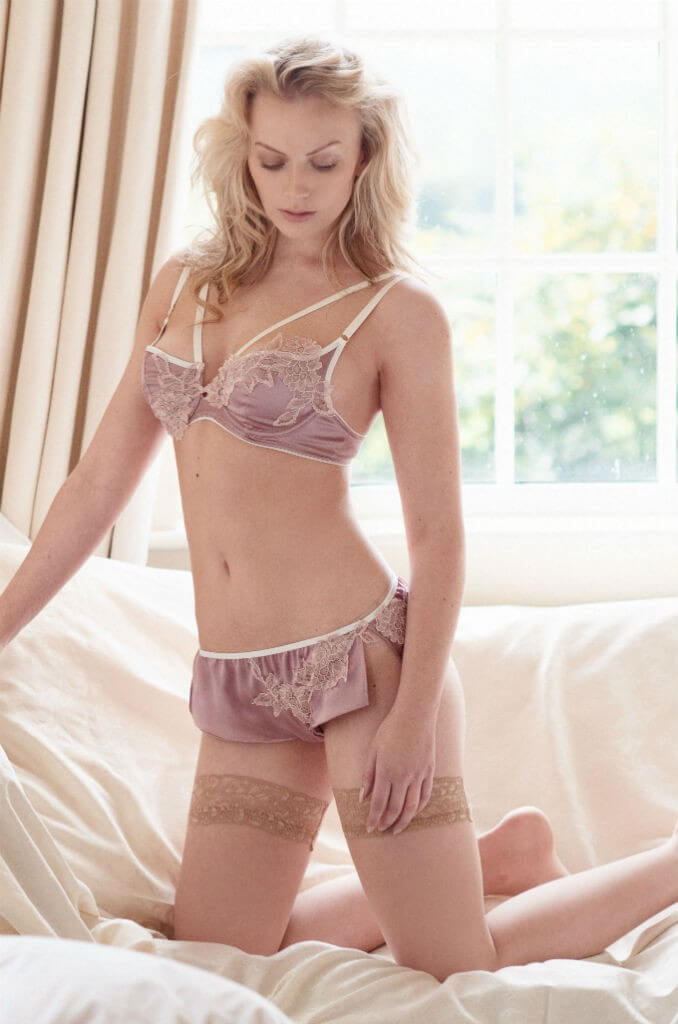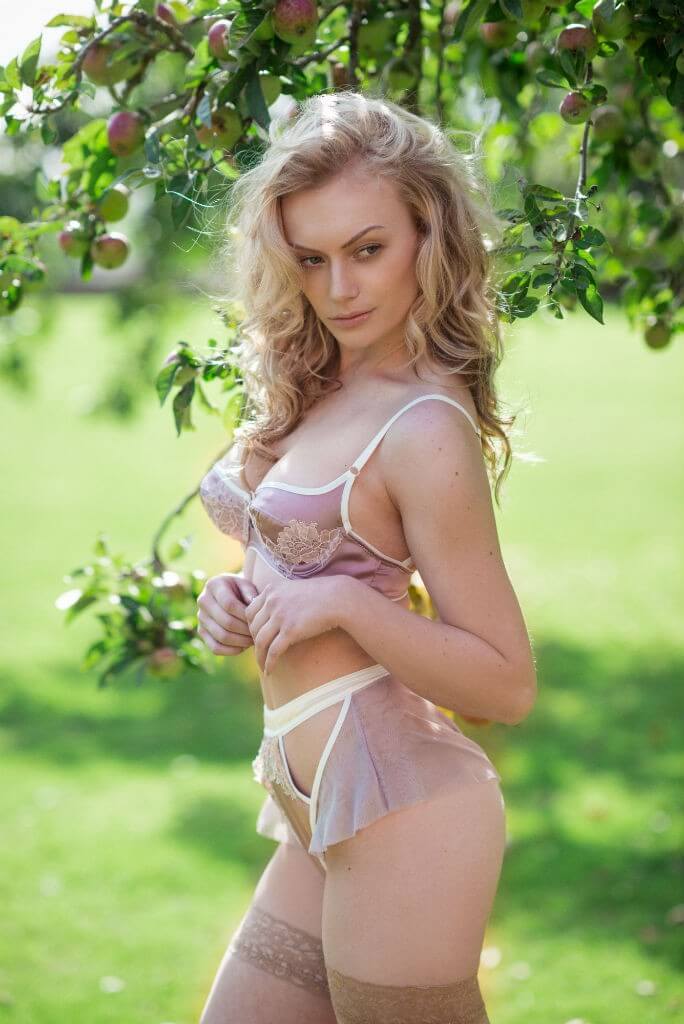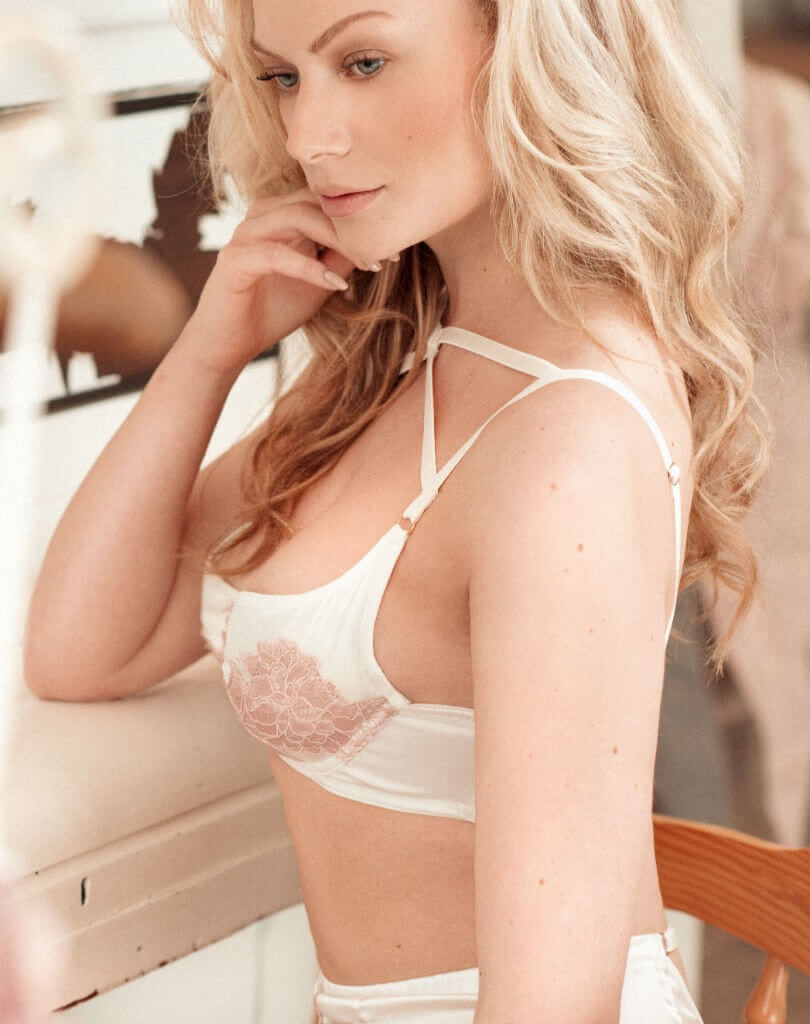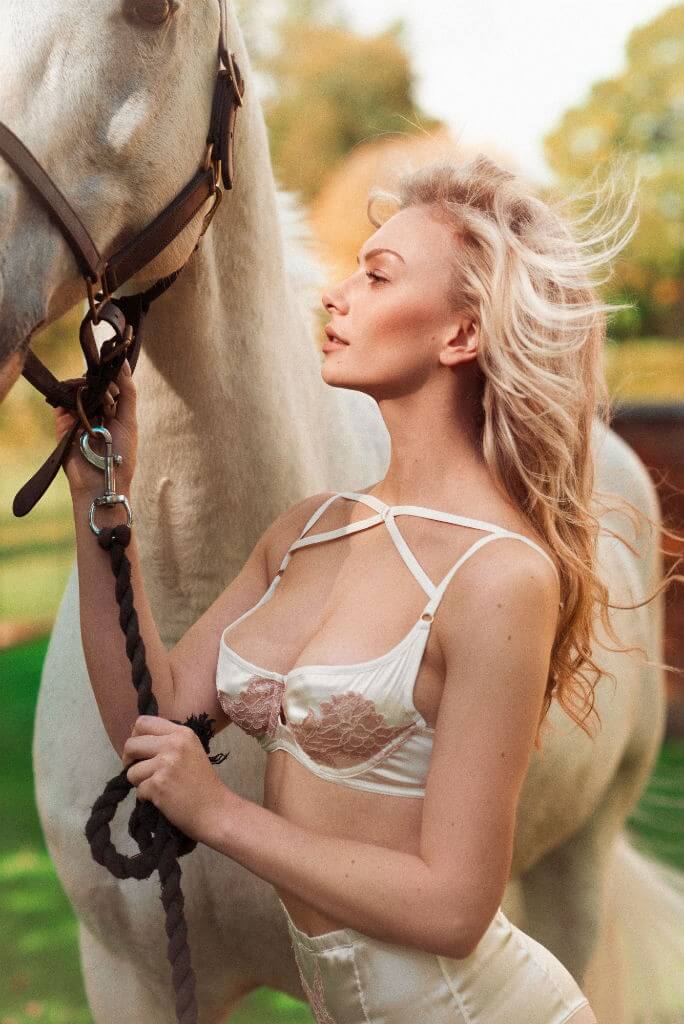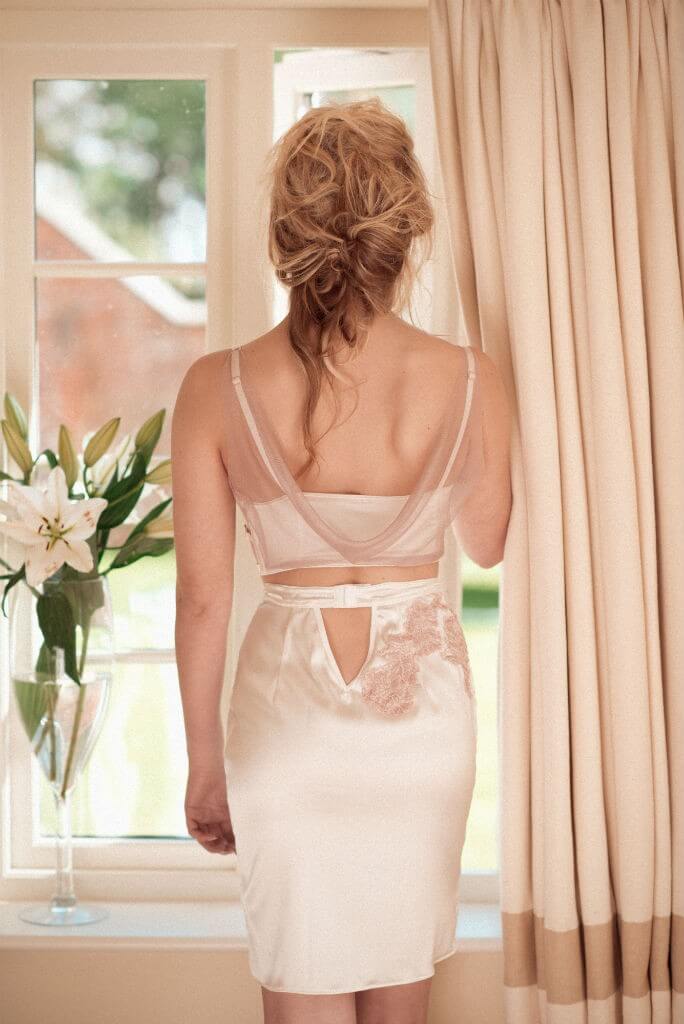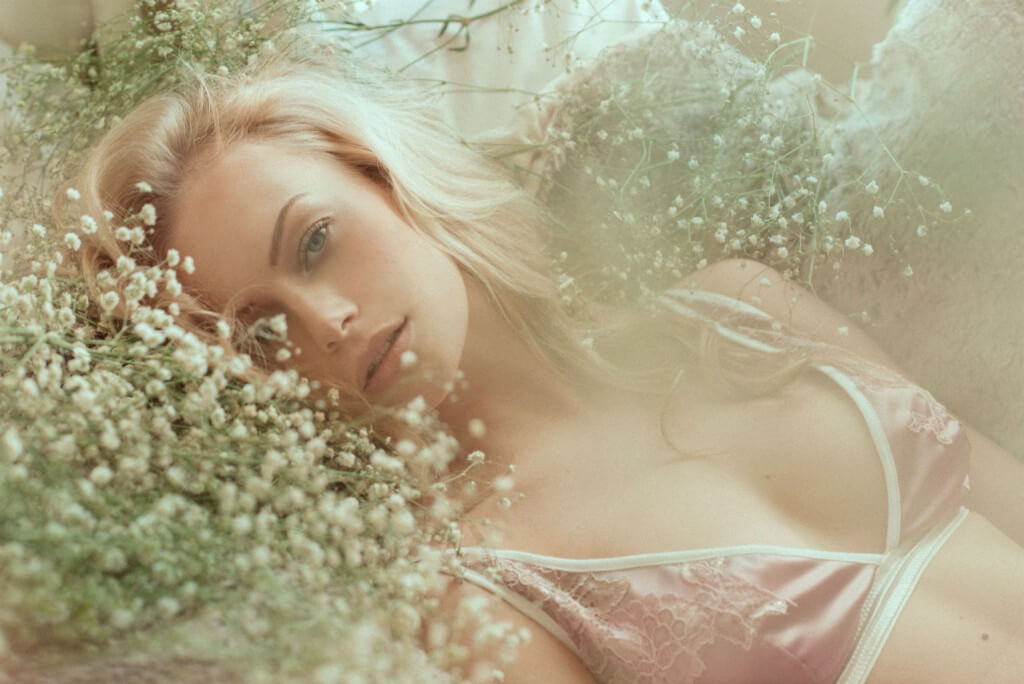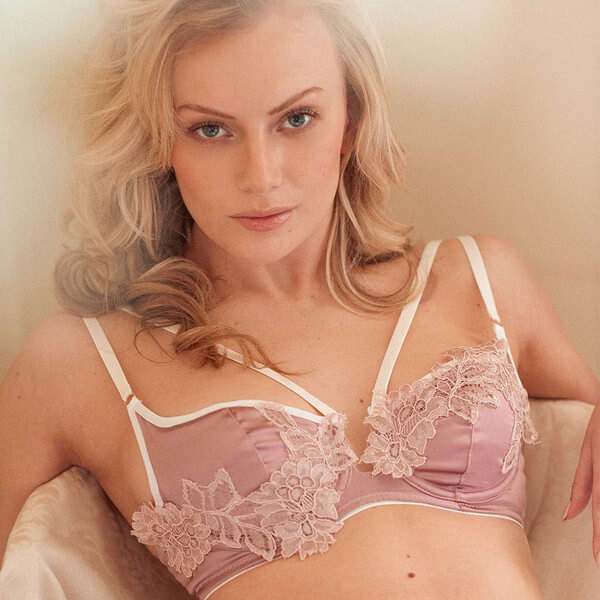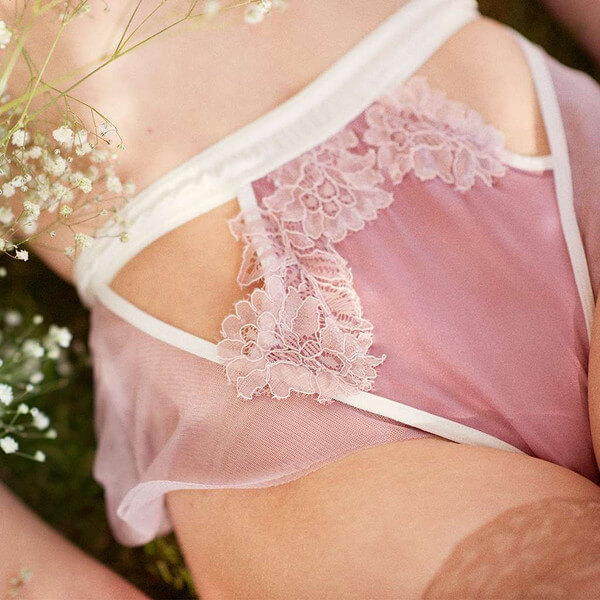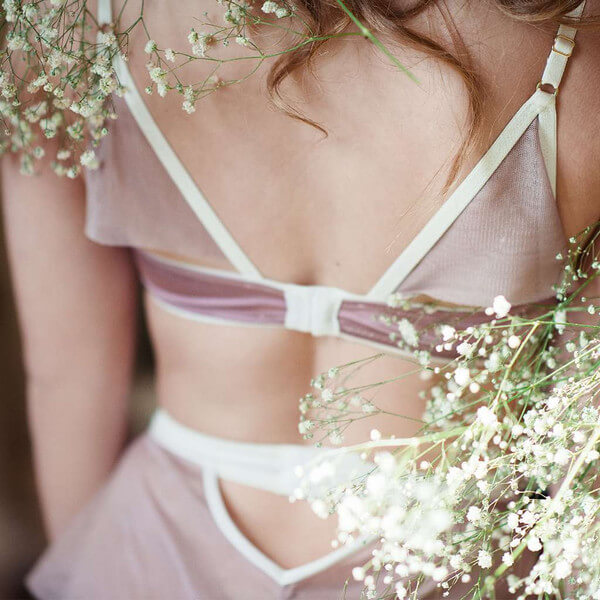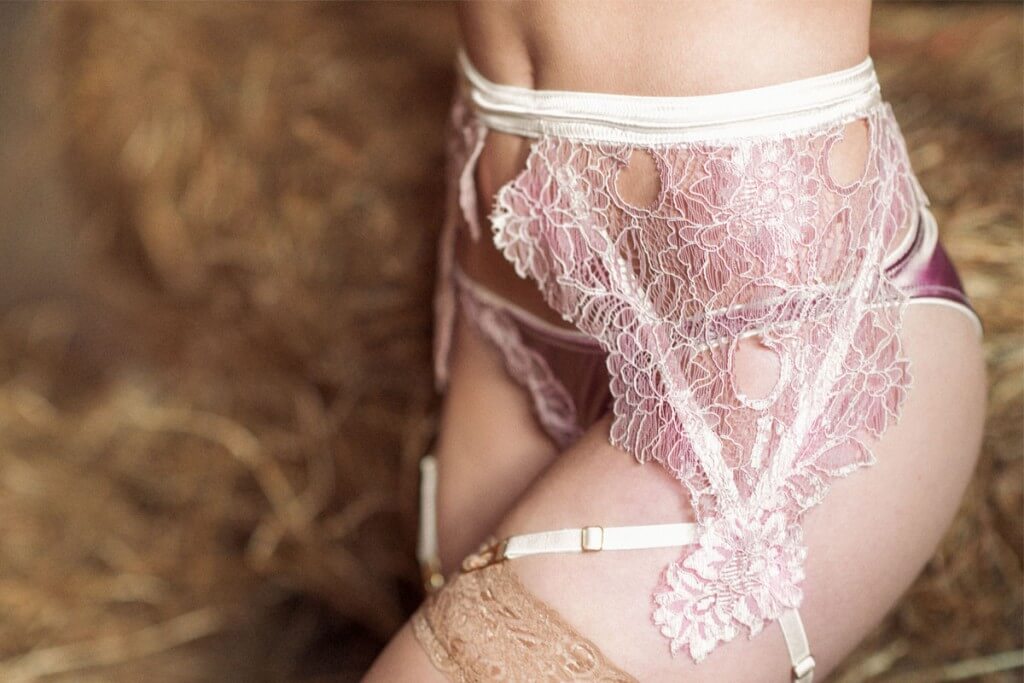 What do you think of Janay's sophomore collection? Do you have a favorite look?