My 5 Most Favorite Comfortable Bras
Disclosure: This blog post contains affiliate links.
It's officially sweatshirt season where I live, which means I care even less than usual about making sure I'm wearing the "right" bra and more than ever about wearing what's comfortable. While I've shared a few of my fave choices for comfy underwear on TLA, I've never really shared my favorite bras.
Despite having an absolutely massive lingerie collection (which shouldn't be a surprise to anyone reading this), like most people, there are a few brands and styles I return to again and again. Your favorite bra is like your favorite pair of sneakers or your favorite t-shirt. You just feel at home in it.
The bras listed here are all ones I can put on and completely forget about two minutes later. They tend to be core styles (which might mean they look a little boring), but the upside is they're also continuity styles... which means you should be able to find them too.
Because it has to be said, these are my personal favorites (i.e. what I wear everyday), so there's a possibility these bras won't come in your size. I usually wear a 34C, which is right in the middle of what the industry calls "core sizing" (and what other lingerie bloggers call the "bra matrix") so these bras may not come in full bust, small bust, or plus sizes. However, if you're looking for our other bra reviews or recommendations, check out TLA's bra category here.
Natori Feathers Underwire Contour Plunge Bra: $68-$70.
Until a couple of years ago, I'd honestly never paid much attention to Natori. I knew they were a popular brand, but they didn't seem quite my style, so I never got around to trying them. Well, that all changed once the Natori rep for my area fitted me into the famous Natori Feathers. Ever since then, I've been devoted. I get at least one color per season (sometimes more), and I wear them to death. Feathers is ideal for shallow shapes, and it's an excellent all-purpose bra that I find myself wearing with a variety of outfits (and especially with deep necklines). There's also a racerback style and a bodysuit if you dig the Feathers lace, but are looking for something a bit different than a contour plunge.
TLA Tip: Go up a cup size in this bra. I wear a 34C in most styles but a 34D in this one, and the fit is perfect.
Available at: Nordstrom, Journelle, Zappos, Amazon, Natori
Yummie by Heather Thompson Mallory Seamless Racerback Bra: $29-$34.00
The Yummie by Heather Thompson bra line is a new discovery for me. I decided to try one out on a lark, and promptly fell in love. While I think all of Yummie's bralettes are incredibly comfortable, the Mallory style is my favorite. The knit fabric is lightweight and soft against the skin, and also has temperature-regulating properties. Because of the style, this is not a bra you should expect a lot of support from. However, it is ideal for people who prefer wirefree styles or are looking for a sleep or lounge bra that won't be a chore to wear for hours. I take a Small/Medium in this style, but others have said it runs small so you may need to experiment.
TLA Tip: If you're darker skinned, search for the Mink colorway. It's currently on sale (unfortunate, because that means it's being discontinued), but it's a potential nude option for deeper skintones. MyHabit has a ton for 50% off.
Available at: Amazon, Nordstrom, Yummie by Heather Thompson, Bloomingdales, Dillards
Calvin Klein Modern Racerback Bralette: $28.00
If you're on social media at all, there's a good chance you've already seen this bra. I know I run across it at least once per day on Instagram and Tumblr, and it looks absolutely amazing on a wide range of body shapes and sizes. Editorial considerations aside, Calvin Klein's retro racerback bralette is also absurdly comfortable. It's a very simple style, almost akin to a sports bra, but the fabric is where it shines. The material is a cotton/modal blend, so it's ultra breathable and feels light and cool against the skin. This is the sort of bra you throw on under your favorite sweatshirt with a pair of jeans. The matching knickers are also quite comfortable (and look phenomenal).
TLA Tip: This bra is machine washable/dryable (though I'd still recommend using cold water, the delicate setting, and air drying when possible).
Available at: True & Co., Calvin Klein, Nordstrom, ASOS,  Shopbop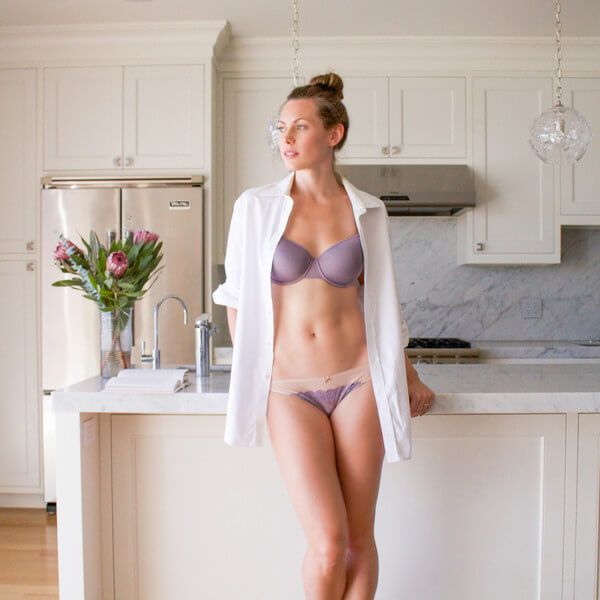 ThirdLove 24/7 Memory Foam T-shirt Bra: $64.00
While I reviewed ThirdLove's bra fit app over a year ago, I didn't get to try their bras until a few months later. I didn't have many expectations one way or another, but let me tell you, I wear this bra so much, it's worn out faster than anything else I own. The memory foam cups are like having the softest, cushioniest pillows for my boobs. This goes beyond just putting your bra on and forgetting about it; wearing this bra is actually a pleasurable experience. As it happens, all the ThirdLove bras I've tried fit well (their Lace Balconet and Pushup are also in my regular rotation), but the 24/7 Memory Foam T-shirt Bra is my favorite. Just one thing though, ThirdLove... could you not call your beige color "nude," please? For a company that's striving to be the next big thing, equating beige with nude is more than a little outdated.
TLA Tip: ThirdLove also offers half cup sizes (though I've not tried them).
Available at: ThirdLove, Bloomingdales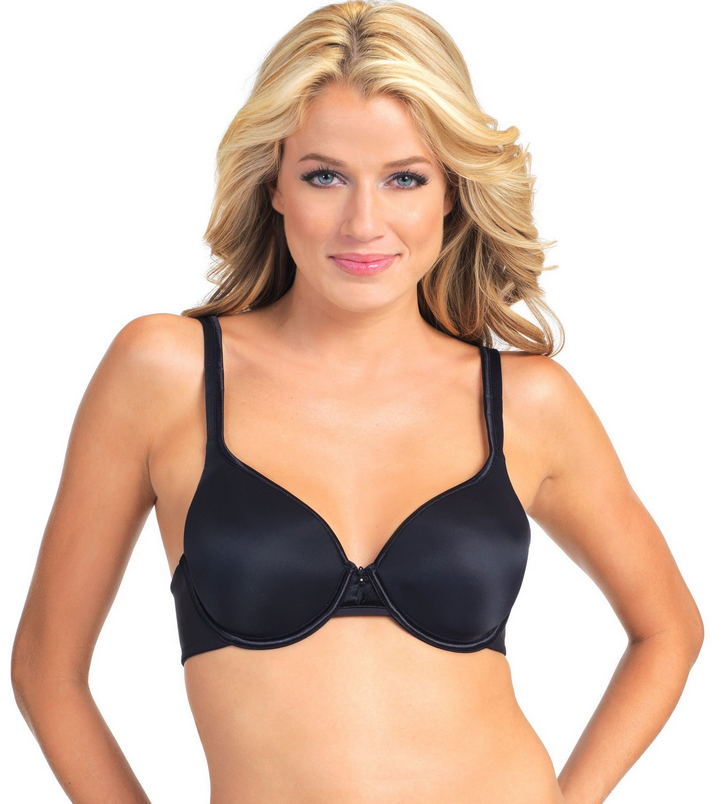 Vanity Fair Caress Full Coverage Underwire: $40.00
I know Vanity Fair probably seems like an odd choice for TLA, but hear me out. Last year, I did a pretty extensive campaign with them, and, as part of that, they sent me basically every bra they make to try. While reviewing VF bras on TLA was not part of the campaign (brands can't pay for reviews on The Lingerie Addict), I was shocked at how comfortable the bras were, and found myself reaching for them all the time. This is one of my go-to bras, especially when I'm traveling, and it's also quite inexpensive for an underwired bra (and even cheaper if you happen to buy from one of the retailers below during a sale).
TLA Tip: Vanity Fair has several brick and mortar outlet locations as well as an online outlet store.
Available at: Vanity Fair, Amazon, Kohl's, JCPenney, K-Mart
What's your go-to everyday bra? I'd love to hear your favorite suggestions in the comments!
Save