Living with Hypersensitivity: 6 Tips for Buying Lingerie
Disclosure: This article contains affiliate links.
Have you ever woken up in the morning and simply couldn't find anything to wear? Have you ever experienced this problem because everything that touches your skin feels uncomfortable? It's something I struggle with regularly, because I suffer from hypersensitivity.
It was a long time before I accepted that I had hypersensitivity. I thought I just had occasionally sensitive skin. In my mind, I couldn't have hypersensitivity because my good friend and college roommate had hypersensitivity, and, for her, it would become debilitating. I remember her putting on a shirt only to immediately take it off. Sometimes, this would go on for 10 minutes until she found the one that wouldn't irritate her skin.
When my flareups started, they weren't as bad; I'd feel itchy in an acrylic shirt or my skin would feel like it was burning after a day of wearing a polyester dress. Over time, these symptoms became worse, and I'd break down while getting dressed in the morning because everything was painful. Fortunately, it's not every day that I have flareups. So, I can continue to enjoy a wide variety of lingerie, but I have to make sure that I have enough to keep me covered if I have a flareup that lasts a week or longer.
Hypersensitivity is medically defined as a state of altered reactivity in which the body reacts with an exaggerated immune response to what is perceived as a foreign substance. People can experience varying degrees of hypersensitivity, ranging from occasional episodes to daily discomfort.
Hypersensitivity can manifest in a number of different ways including itching or burning skin, dermatitis or hives. Even if you don't suffer from medical hypersensitivity, the feeling of not being able to wear anything can be overwhelming. Over the years, I've discovered a number of ways to keep the pain minimal while still indulging in the world of lingerie. Hypersensitivity doesn't have to be debilitating; once you have the right foundations everything else will fall into place. Below are six tips to keep in mind the next time you're lingerie shopping.
1) Soft, Breathable Fabric
Rayon:
Rayon is one of my favorite comfort fabrics; it's soft, breathable, and created from natural materials. To quote myself from a comment left on a previous TLA post about living with vulvodynia, "Rayon is an umbrella term used for many fabrics, but these fabrics are not created equal. Rayon (also known as viscose) is simply a fabric made from cellulose [which is] most commonly derived from wood pulp." Other types of rayon are Modal, Tencel, and Bamboo. Modal is notably softer and stronger than rayon while Tencel is smoother, hypoallergenic, highly absorptive, and strong. All factors to keep in mind when looking for fabric that fits your needs!
Bamboo:
I've separated out bamboo from the other rayon fabrics because it's more commonly found than Tencel or Modal. While Modal and Tencel are created using different processes than viscose rayon, bamboo is created using the same process but is considered a sustainable fabric due to the growth rate of bamboo. Bamboo is just as soft as other forms of rayon but prices are often inflated as it is touted as organic (though very few manufacturers are certifiably organic).
Silk:
Silk is one of the most amazing natural fibers that you will ever come across. It's insulating yet breathable, thus making it appropriate for all weather! Silk is known for being a luxury fabric, so even though you may have sensitivity issues you can still indulge in luxury lingerie. Since the process used to create silk is labor intensive, silk is very expensive. Therefore, many silk-like fabrics are engineered from polyester. When purchasing silk, always make sure that you are buying authentic silk, not satin or "silky" fabrics. These faux silks may have a nice satin texture, but they will not breathe the same. Don't be fooled by these imitation silks! Remember to read your tags!
2) Avoid Bunching
Thongs:
I know this may be controversial to some, but I find that thongs are a great way to avoid bunching. Because they are designed with less fabric, they simply won't bunch. I don't regularly wear trousers, but when I do, I wear a thong. I have a ton of trouble with fabric bunching up, and I find it much more comfortable to wear something that is designed to sit between my cheeks.
Full Cut Briefs:
If you'd rather avoid the thong, try a full cut brief. The trick is to find something that will stay in place all day, without riding up.  In my opinion, Kiss Me Deadly is the best for high waist styles and Claudette for bikini cuts.
3) Minimalist Underpinnings
Forget the Underwire:
If you are having trouble with sensitivity issues, wired bras my not be the best option. If certain fabrics cause you discomfort during a flareup, the last thing you need is a wire poking into your body. Even if you wear DD+ bras, you can still opt for custom made soft bras or bralettes. I'm still in love with my Ohh Lulu Noir Set!
Bodysuits:
If you're already letting go of the underwire, why not try a bodysuit instead? You can have the benefit of both a bralette and full panty, without the hassle of finding two different items that work for your body.
4) Ouvert Lingerie
Suspender (Garter) Belts:
In the winter, I tend to have a more flareups due to the friction and layering of undergarments, tights, and clothing. One way to easily combat this is to get rid of the layers. If I'm wearing a suspender belt and stockings with no panties, I've cut out a some of the layering and allow my skin to breathe.
Slips:
Slips are another great way to indulge in lingerie without wearing bras or panties! Many slips feature underbust seams, which will help provide your breasts with a little extra support.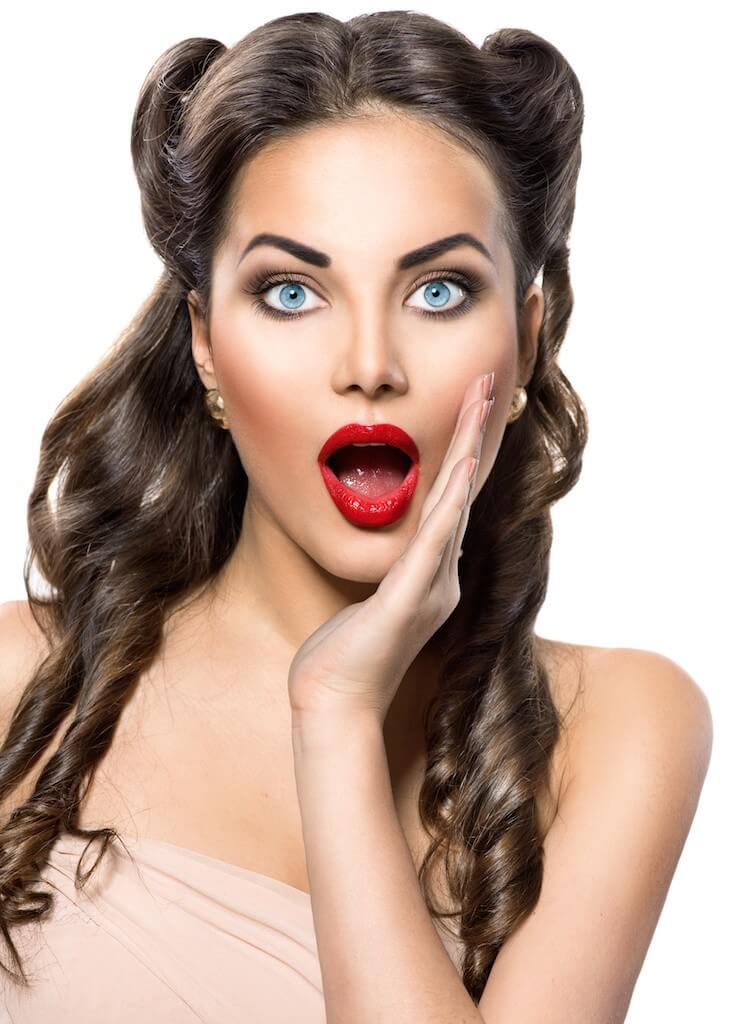 Go Commando:
Of course, you could always go commando, but it doesn't work for everyone. Not to mention that if you are pantyless while wearing trousers, you'll have to deal with the seams of your pants rubbing up against your most sensitive areas.
5) Loungewear as Outerwear
Cycling back to the first point, if you find great lingerie or loungewear in soft, breathable fabrics, try to work it into your outwear. It's not only a great way to get the most use out of your lingerie collection, it's also excellent for minimizing the number of layers you're wearing.
Of course, this is just a starting point, and other individuals will have alternative ways of coping. If you're looking for tips that are specifically related to reducing vaginal pain, I plan to go over other topics such as gussets and seaming in a future post on Vulvar Vestibulitis.
Do you suffer from hypersensitivity? If so do you have any tips to share? Please leave your tips, comments and experiences in the comments!