Lane Bryant's "I'm No Angel" Campaign: A Benefit for Diversity or a Barrier?
All photos courtesy of Lane Bryant.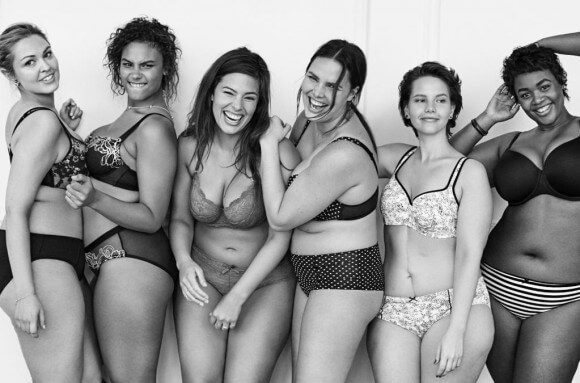 You're likely seen it by now, but in case you haven't, Lane Bryant's #ImNoAngel ad campaign has been flooding the news wires this week. A variety of media outlets remarked on the similarity of this campaign to Victoria's Secret's "Perfect Body" ad from several months ago - an ad that featured a line up of tall, thin, mostly White women in The Body bra. While the VS ad technically referred to the bra style, many people saw a perpetuation of a single standard of beauty in the media. Given that Victoria's Secret is almost synonymous with lingerie in the United States, there was no avoiding that ad's message. Some might think this history makes the Lane Bryant campaign even bolder for "breaking the mold." But does it really?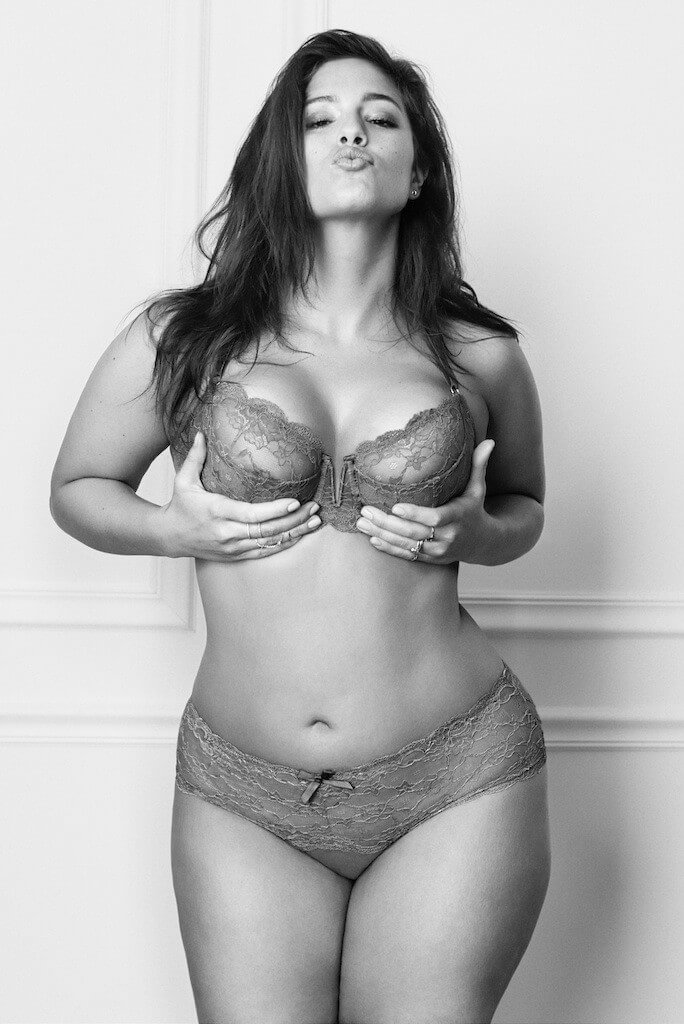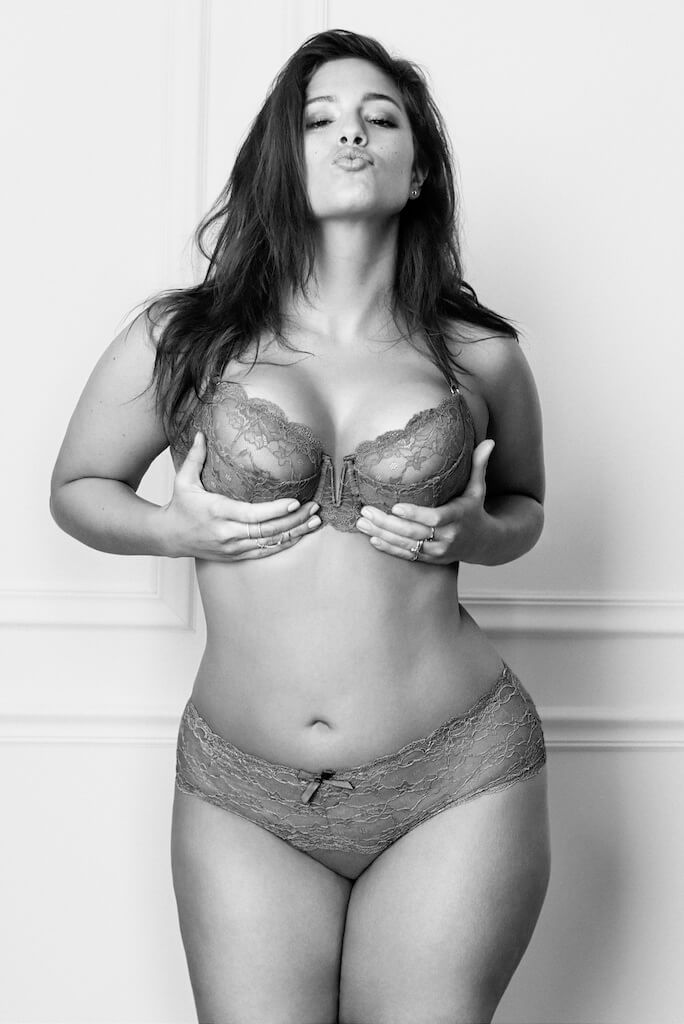 Some critics challenge #ImNoAngel for "not being original" and merely repurposing the Victoria's Secret ad. However, one critique takes the position that the ad campaign doesn't challenge the status quo enough! Some argue that these images are not as overtly "sexy" as what's usually associated with Victoria's Secret, and that this is a problem. The women are smiling and they all look like they're having fun... but there is no underlying sexual current. No hair twirling. No "come hither" stares. No pushed out butts and pushed up breasts.
Fellow TLA columnist Holly and I decided to tackle the questions raised by this ad campaign in an article tackling what it means for the lingerie industry and diversity.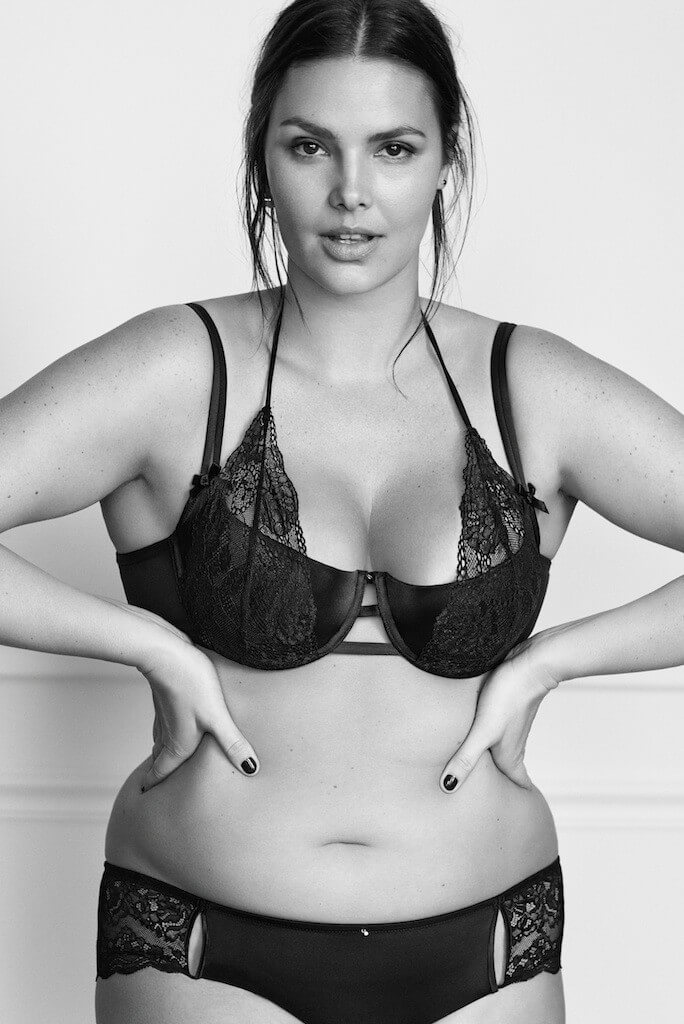 Krista: My first impression of the ad campaign was "This is great!" For me, I love seeing different representations of beauty or sexy in the mainstream. I'm not a plus size woman myself, but as a woman of color, I don't always see women like me represented either, so I applaud any opportunity to show greater diversity of women. What was your first impression?
Holly: I love how so many lingerie ads focusing on plus size women have come out lately! I think retailers are starting to realize that plus size customers can really drive profits – even some designer brands like Kate Spade have been extending their size range.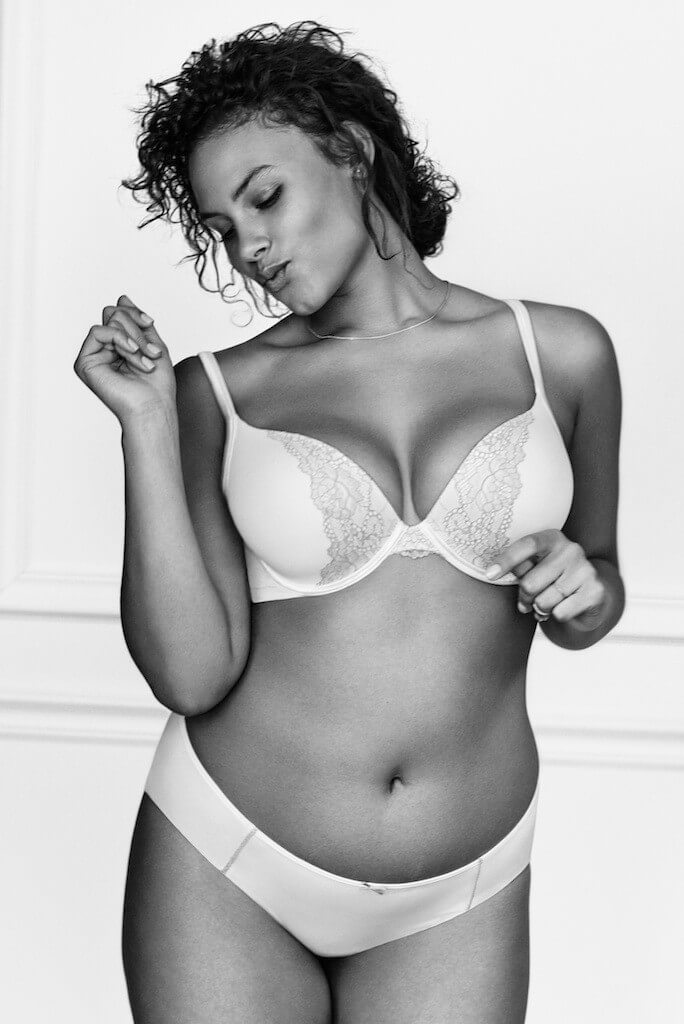 Krista: Good point! I was thinking so much about what I want to see represented in media that I neglected to think about what is most important to businesses at the end of the day: profit! You're so right. Plus size customers want options, too, and are willing to pay for them.
Interestingly, prior to this campaign, Lane Bryant had already started to make some changes. According to Bizwomen, the brand recently relaunched their active wear line, Livi Active, after over a year of designing and testing. They've also incorporated more fashion forward designs through a new runway-inspired collection, 6th and Lane, and they've recently collaborated with several high-end designers including Lela Rose, Isabel Toledo, and Sophie Theallet. It's a solid decisio- making strategy. What else did you think about the ad?
Holly: The diversity in this ad is great, as is the fact that all of the women represent different body types and weight distributions. That said, this ad isn't as overtly sexy an ad as the recent Sports Illustrated campaign (which has an insanely sexy Ashley Graham throwing her top at the camera!). To me, this reads as a cross between a Victoria's Secret ad and something like a Dove ad.
Krista: I can see that. Maybe this ad isn't provocative enough. While they are showing more diversity in body type and ethnic background, I think it's still playing it safe. It isn't that same overt, flirtatious, inviting kind of sexy like the Ashley Graham ads. Which reminds me, I still can't believe that there have been plus size ads banned because they showed "too much skin." I think that's absurd, especially in light of the Victoria's Secret Fashion Show! I wonder what impact that ban may have had on this and other similar campaigns.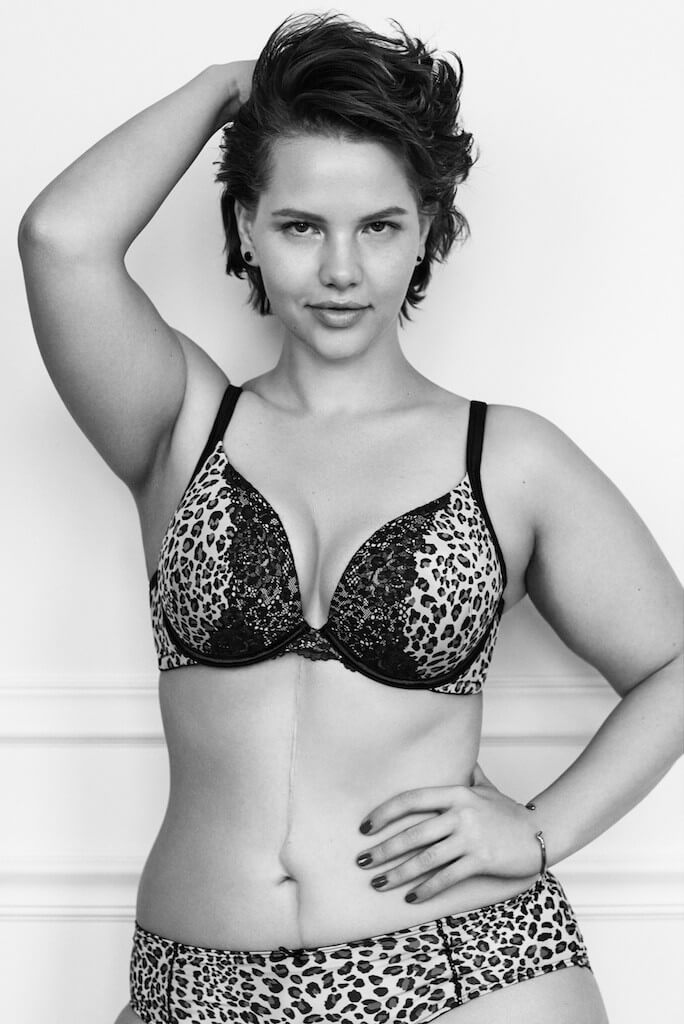 Holly: Obviously, sexy is in the eye of the beholder. However, I do wonder if, in light of those banned ads, companies are opting to play it a bit safer to get wider television access. I also do think there's still a stigma about showing plus size women as sexual objects when it isn't in a fetish context. I'm not sure we're at the point where we're going to see more explicit ads featuring plus size women on television - at least in the near future.
Krista: I agree there is a stigma. The only time I ever see plus size women portrayed as sexual beings is in a more fetishized or exoticized context, mostly driven by the male gaze. There's no ownership or empowerment over their own sexuality. It's more about being relegated to the margins specifically for the consumption of someone else behind closed doors. As a single, dating woman, I immediately thought about how I've seen this reflected in online dating! Between my friends' experiences and horror stories shared on blogs, I've seen more than my fair share of the derogatory messages plus size women have gotten. For some men, it's about "insert any plus size woman here" vs. "let me get to know this unique woman who happens to be plus size."
I also found it interesting that they don't use the term "plus size" in this ad. In doing some research, I found that when Lane Bryant CEO Linda Heasley took the job, she changed the internal  terminology to "her size" to be more inclusive. Language is so powerful. Now I'm questioning what the right term to use is. What are your thoughts?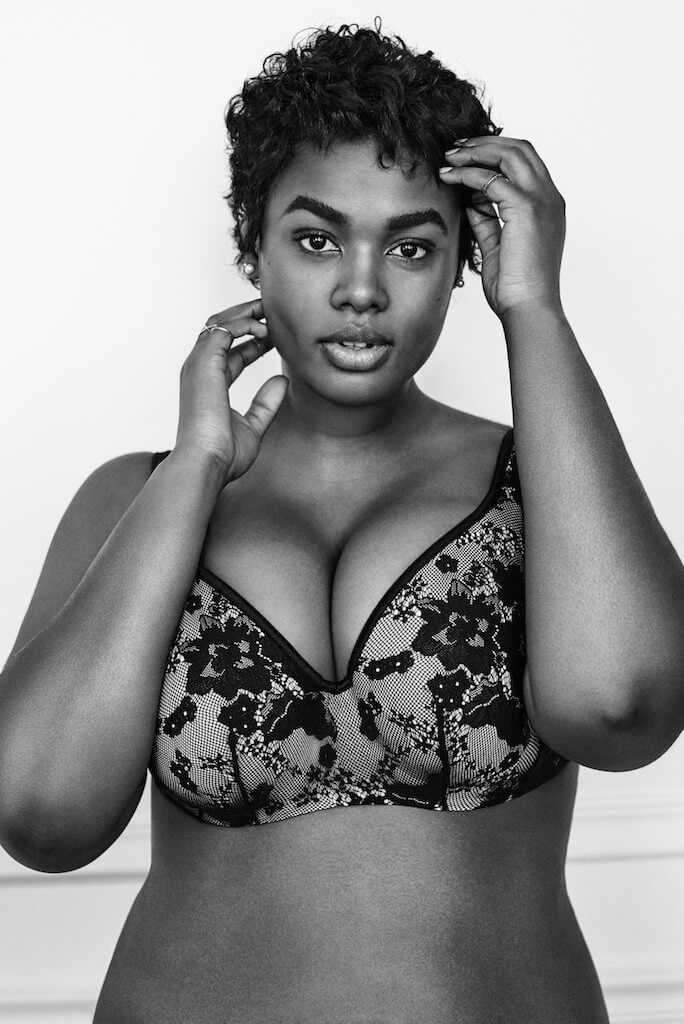 Holly: I'm also fascinated that they don't use "plus size" as a term in this ad. There's definitely a debate within the plus size community about what terms are appropriate, as we've seen with the debate around "curvy". I've heard lots of heavier women refer to themselves as "fat" in an everyday context lately without judgment. In fact, I've referred to myself that way frequently with no judgment implied. I think plus size women are starting to embrace their bodies more and with that comes a desire to stop talking around their size with terms like "plus size." I'd love to know how non plus size people feel about that shift, since it seems like a major step forward within the community. What do you think, Krista?
Krista: Great question! I am acutely aware of the power of words and identity and for me, I always want to use whatever is the most respectful and body honoring term. Frankly, the word "fat" feels the most stigmatized to me as an outsider. I would never use it! It makes me uncomfortable thinking about how I've heard it used in derogatory ways in the past and I have a visceral reaction. I'm glad you and other women are able to embrace it and own it, but I feel like it would inappropriate for me to use. It's along the same lines of how women can own and use the word "bitch" (whether or not that has implications is another conversation!), but if a man uses it, it's a different story. One thing this whole controversy raises for me is that regardless of our viewpoints, we need more of a dialogue.
That said, how do you think social media will influence this conversation? Do you think we'll be able to have a dialogue that effects change?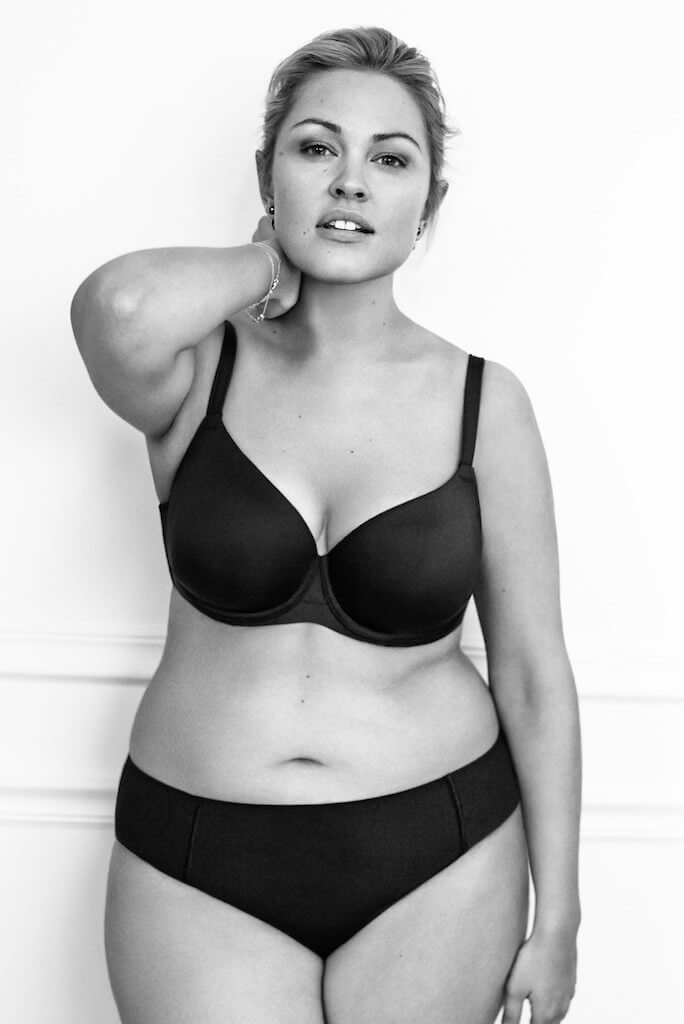 Holly: Yes! I think any company that isn't looking at ads like this trending online is missing out. I think seeing how popular these ads are will help designer brands expand size ranges, both in lingerie and in fashion. I also love how the support I've seen for this ad online has gone beyond the plus size community; I've seen women of all sizes sharing it, talking about how great it is and saying how beautiful these women are. 
Krista: Agreed! It seems to be a high priority for Lane Bryant and is catching on elsewhere. What I appreciate about the Lane Bryant CEO is that she is not only promoting a dialogue around a more inclusive standard of beauty but is also providing the options plus size women desire to be on trend. I look forward to seeing how the conversation develops.
Fellow lingerie addicts, what are your thoughts on the ad campaign? Do you think this is a step in the right direction or do you think more can be done? Have you or will you engage with #ImNoAngel? Why or why not? We want to hear your thoughts.