Lingerie of the Week: Else Lingerie Petunia Bodysuit
Disclosure: This blog post contains affiliate links.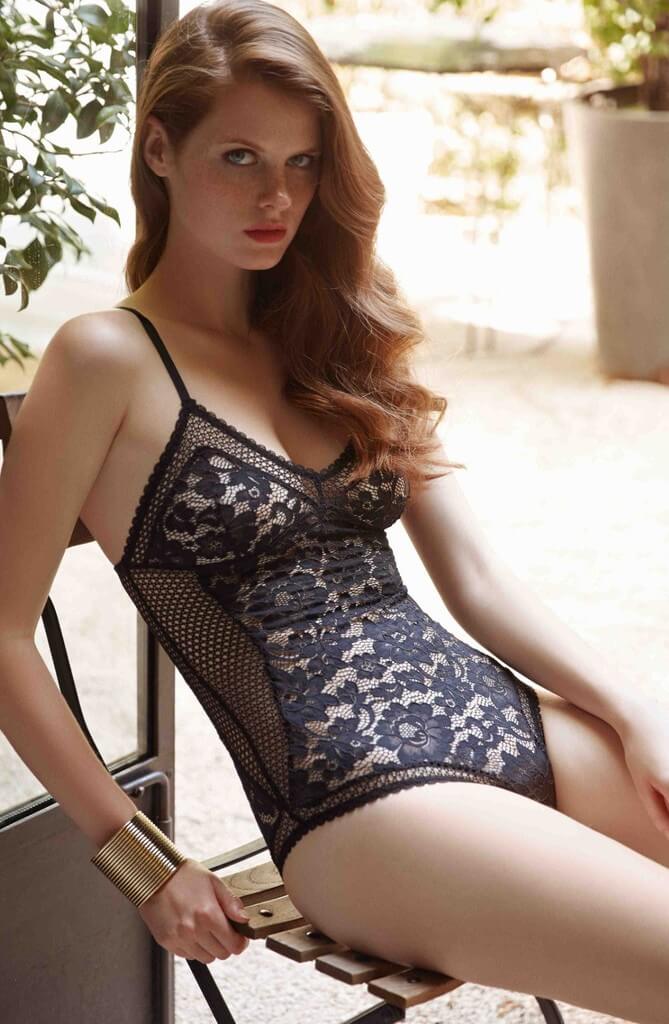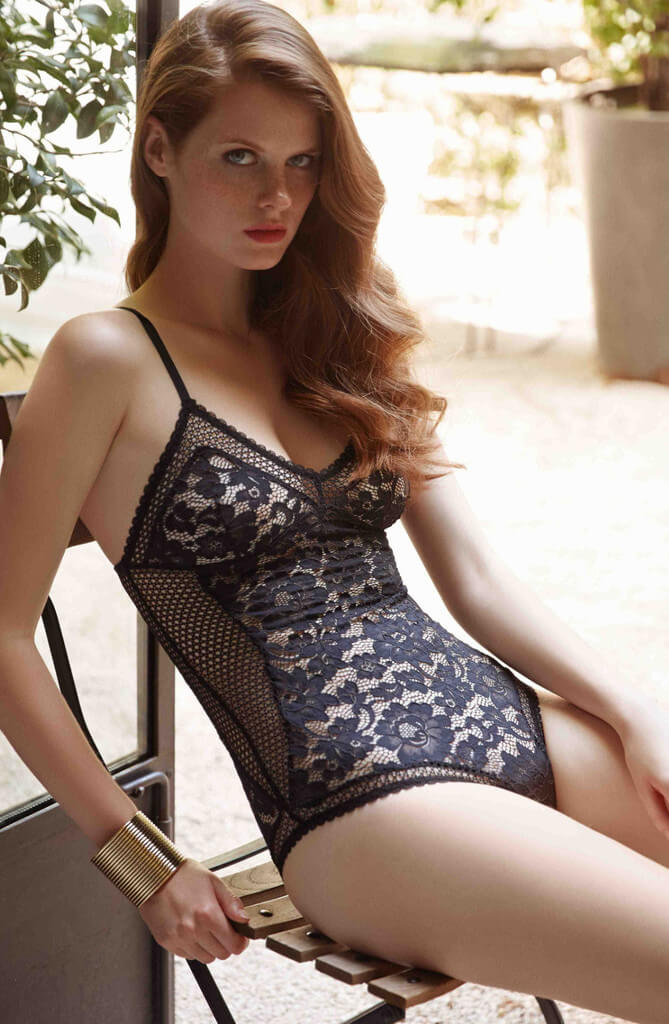 Continuing today's mini-theme of things I loved at lingerie market and one-pieces, I wanted to feature Else Lingerie's brand new Petunia Bodysuit. I'll talk more about Else Lingerie when I share my Curve roundup for this season, but put simply, I don't understand why this brand isn't more popular. Every season, I see things that would be perfect in a department store (Nordstrom, Bloomingdale's, Saks, etc.), and every season, all the major buyers seem to skip out on this label. Obviously, I'm not privy to all the details that go into negotiating these kinds of deals, but Else Lingerie strikes me as that perfect mix of accessible and fashion-forward. You won't get anything that's too editorial from this brand, but you will get stuff that's fun and unique and wearable. I don't know. It's a mystery.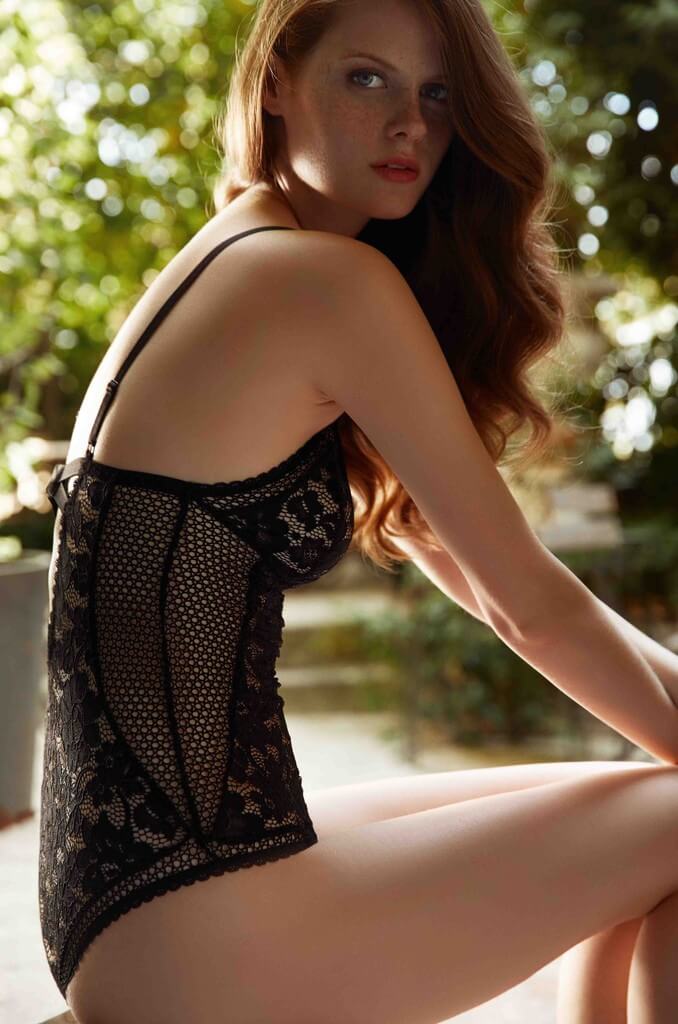 Anyway, I'm seeing quite a few mixed media patchwork styles this season (is this possibly the beginnings of a new lingerie trend? Hmmm...), and I think Else Lingerie's Petunia Bodysuit is a marvelous combination of lace and mesh. Again, going back to that fashion-forward yet wearable thing; this piece is on-trend, but it's not so far out there as to be intimidating. I imagine my more stylish readers could do awesome things with this as part of an ultra-fashionable spring/summer ensemble, but I just kind of want to wear it as-is. Hair pulled back in a bun, fuzzy knee high socks, maybe a flannel shirt thrown over on top. I don't know; in my head, that just feels effortlessly cool.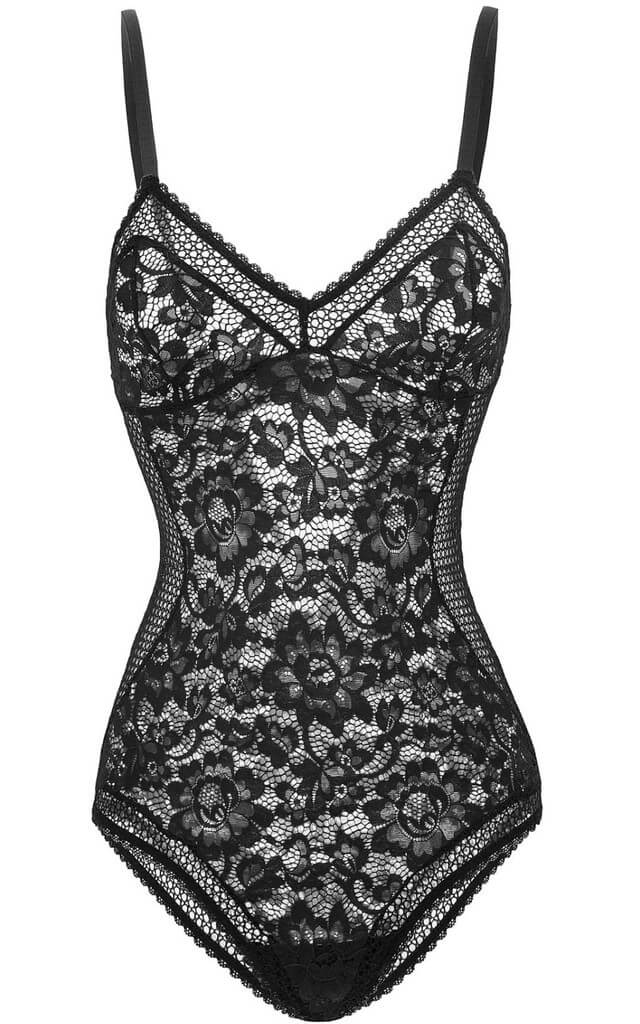 The Petunia bodysuit is available in sizes XS thru L. I'm not confident of the brand's size chart (couldn't find one on the website), so it may be worth getting in touch directly if you're interested in purchasing. The price point is $156, and the bodysuit is made of nylon and elastane. You can currently buy it directly from Else Lingerie as well as from Anthropologie.
Do you have any thoughts on this bodysuit? And do you think patchwork-style lingerie (I feel like there has to be another name besides that one?) is an upcoming trend?