Else Lingerie S/S 2015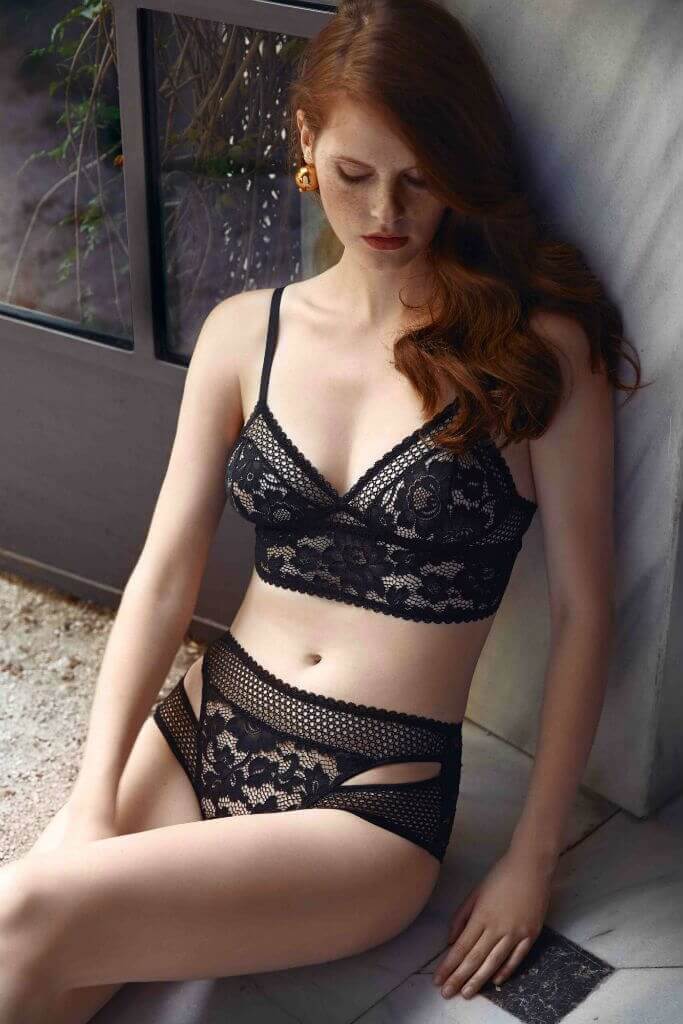 While I love fashion-forward lingerie as much as the next lingerie addict, there's something to be said for lingerie that is classically beautiful. Yes, it's fun to fantasize about stepping outside of our comfort level and trying edgier pieces, but at the end of the day many of us just want to feel effortlessly pretty and romantic. Else Lingerie has a timeless appeal that makes it easy to feel sexy and glamorous without having to try so hard.
As mentioned when reviewing earlier collections, Else is a brand that focuses on silhouettes that are more marketable than cutting-edge. I'm pleased to see a bit more drama and use of textural contrasts in this S/S 2015 collection. It's got just enough sleekness and sophistication to keep things interesting. The soft cup longline and high-waist panties (above) are a perfect example.  The play of lace against a graphic net mesh, with strong lines and curved cutouts, is easy enough to wear everyday but impactful enough to add spice on date nights. The coordinating soft bra and bodysuit both feature interesting cutaways, linear insets, and subtle strapping. These are pieces that are meant to layer and subtly peek through sheer or low cut fashions.
I'm loving the fitted slip crafted of the same fabrics. While the silhouette isn't particularly innovative (we've seen this similar vintage-inspired design from several other labels), it's got an accessible appeal for women who are loving the retro look but want something easy and more modern. As with the other coordinating pieces, there is just enough textural play and seaming details to keep things interesting. The split garter straps are a nice tie-in to the open frame cups, too.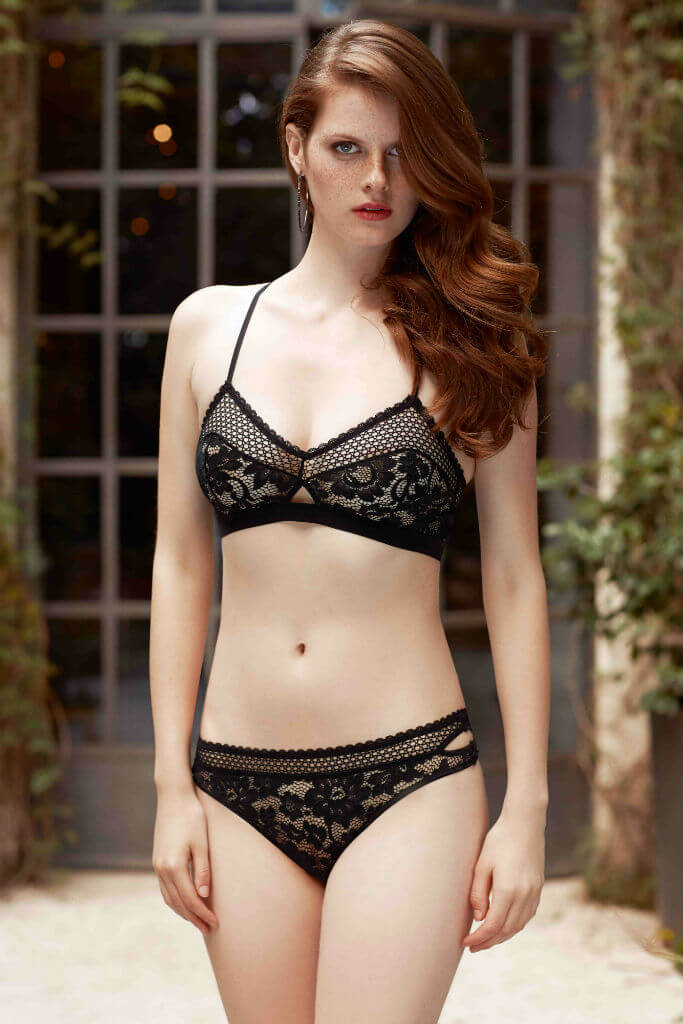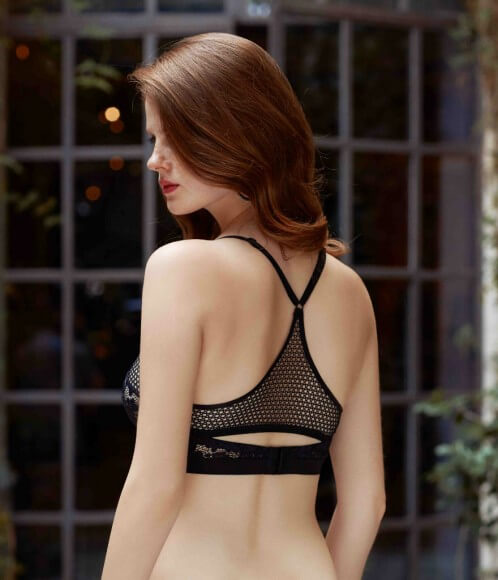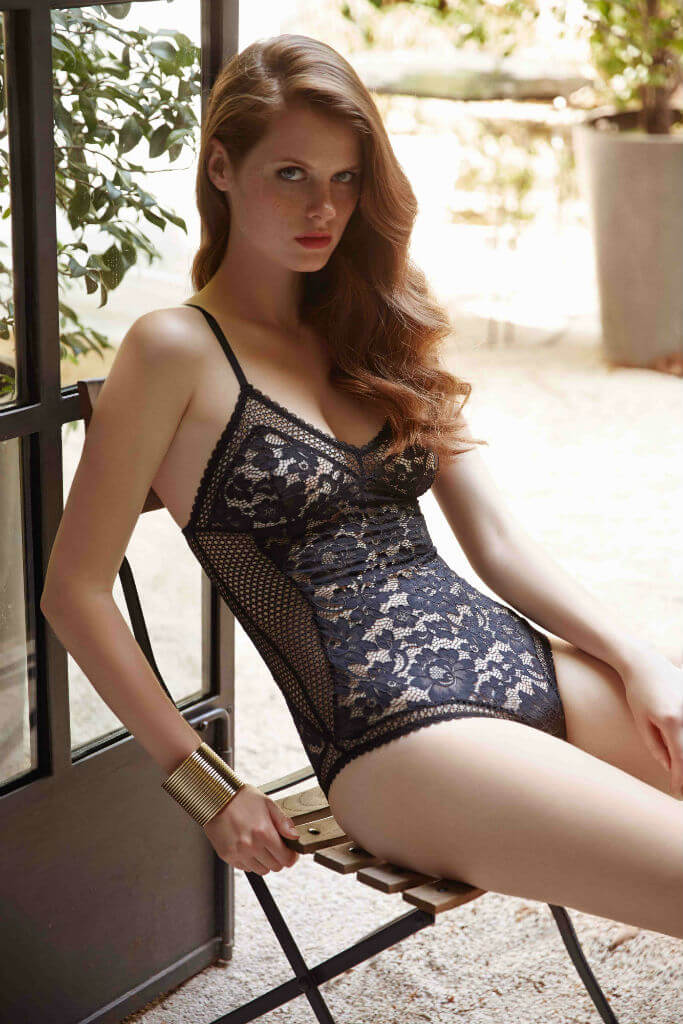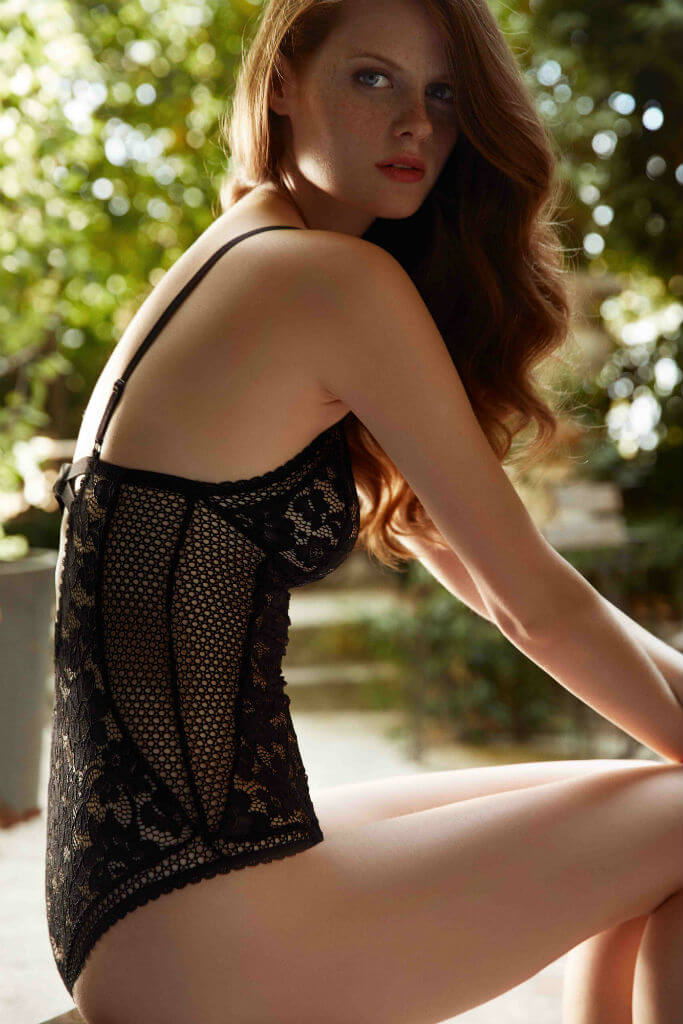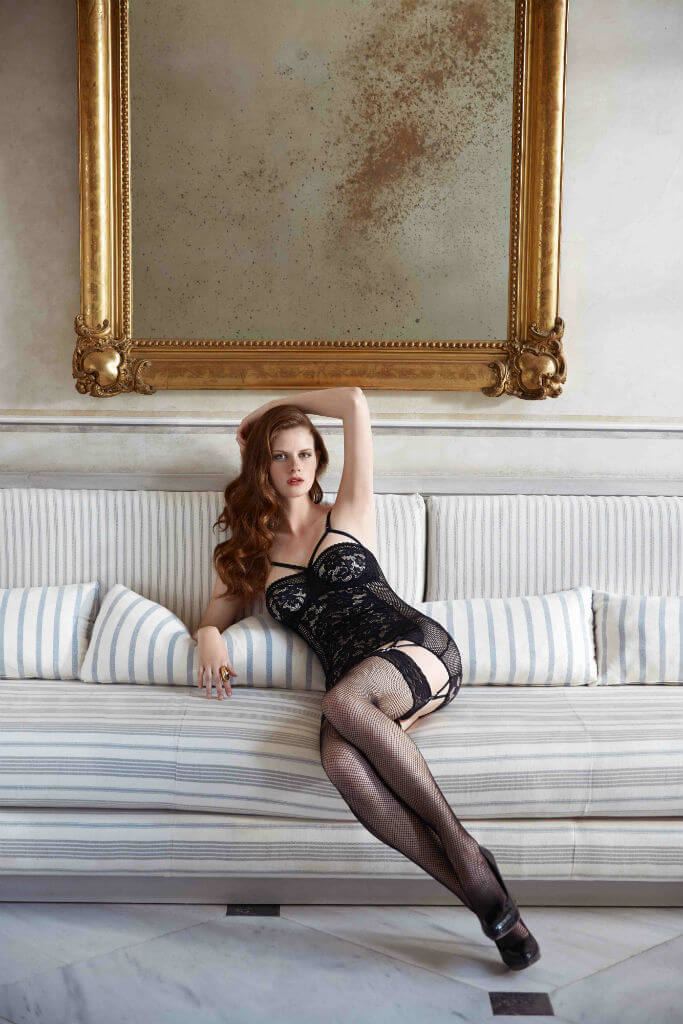 There's a lot of black for a springtime collection, but it looks especially elegant when paired with soft beiges and taupes. I'm really loving the the two sets below that incorporate sheer black mesh with floral appliques. The strapless longline features sheer cups with appliques that curve diagonally across the breast for a sexy game of conceal and reveal. The coordinating garter belt sits at the waist and has a fuller cut which shows off the sheer panel and appliques to great effect. It's designed to curve around fuller hips, which is great for those of us that might not fit their bra styles but want to inject some Else glamor into their lingerie wardrobe.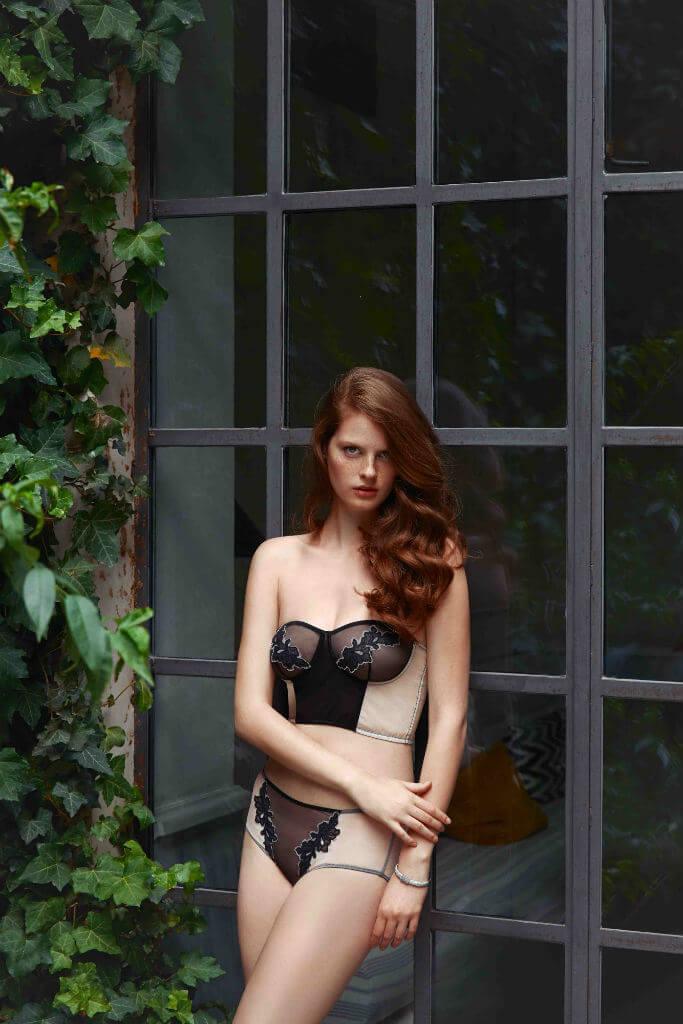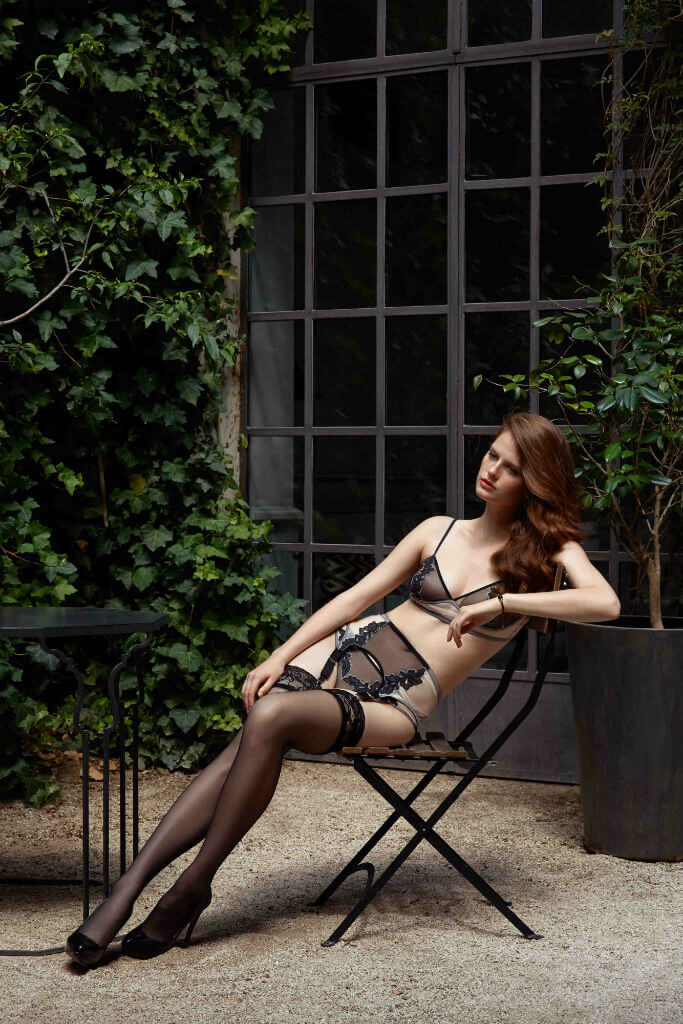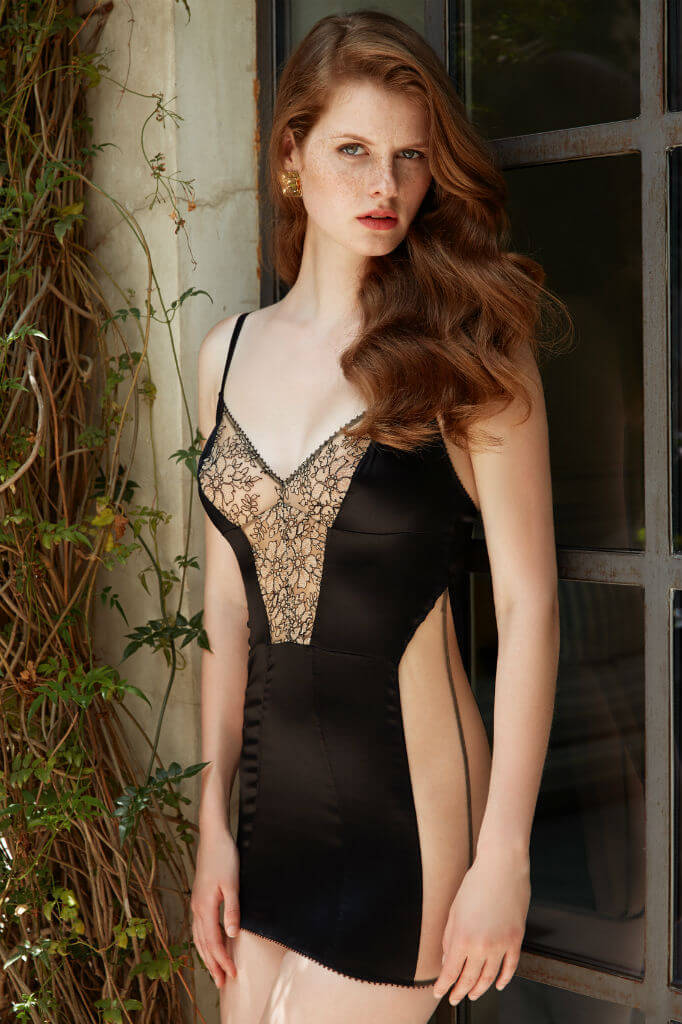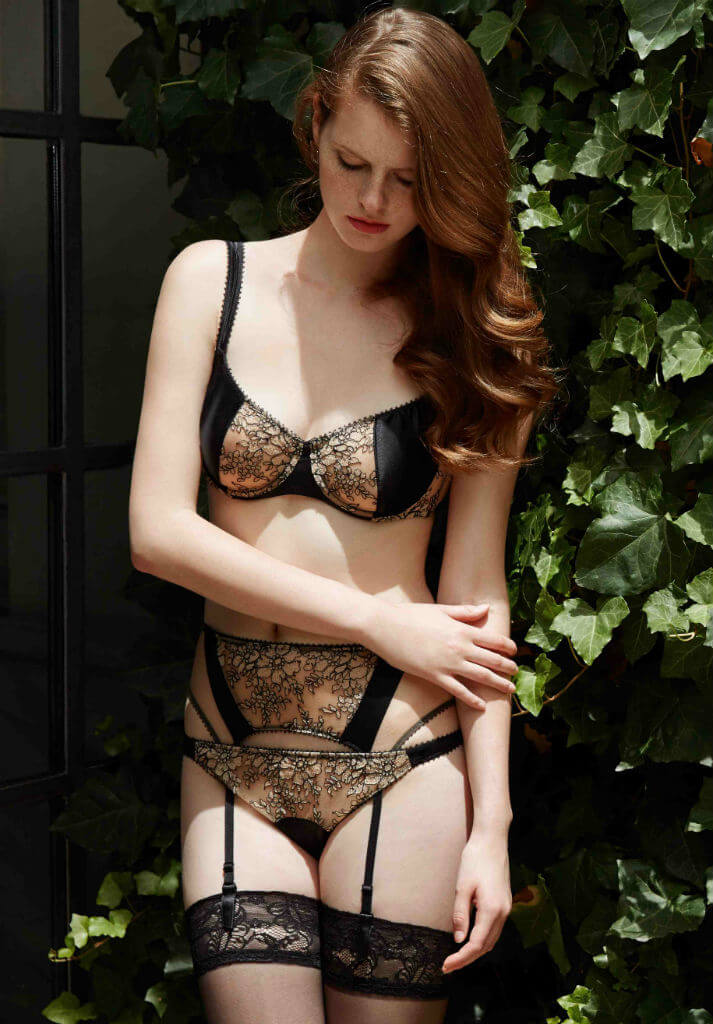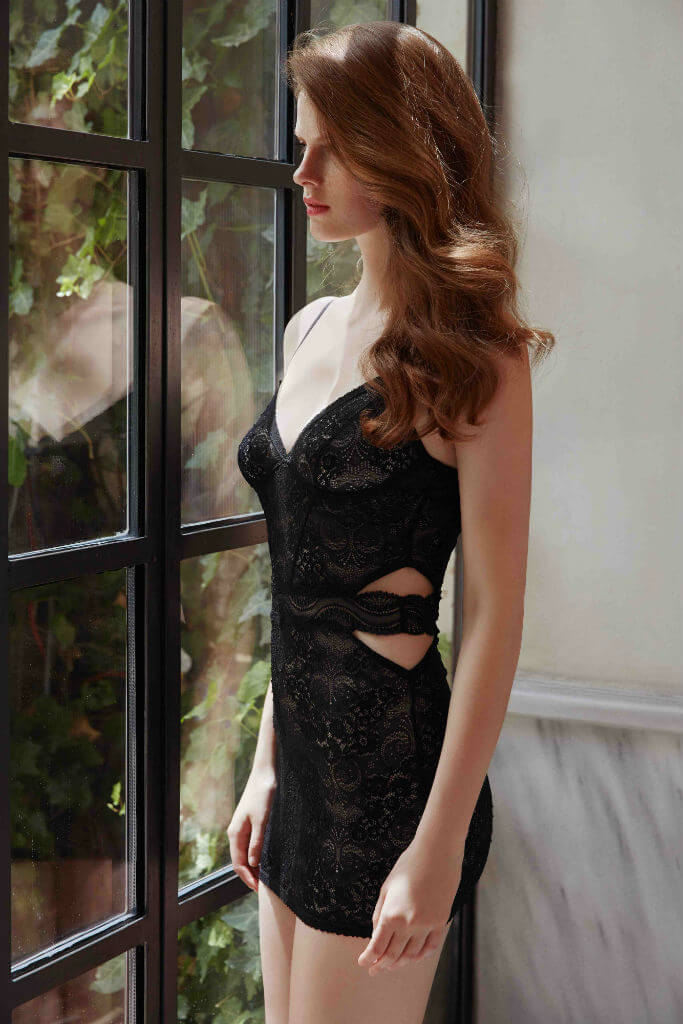 There are a few lovely silk loungewear pieces in the collection. I especially like the champagne silk and lace soft bra with matching shorts. The straight cut chemise looks straight out of a Gatsby-lovers dream, with a simple body-skimming shape that incorporates thoughtful design details (how pretty are those whisper-thin straps and that finely bound neck edge). The smoky gray lace against ivory silk is a lovely color combination, too.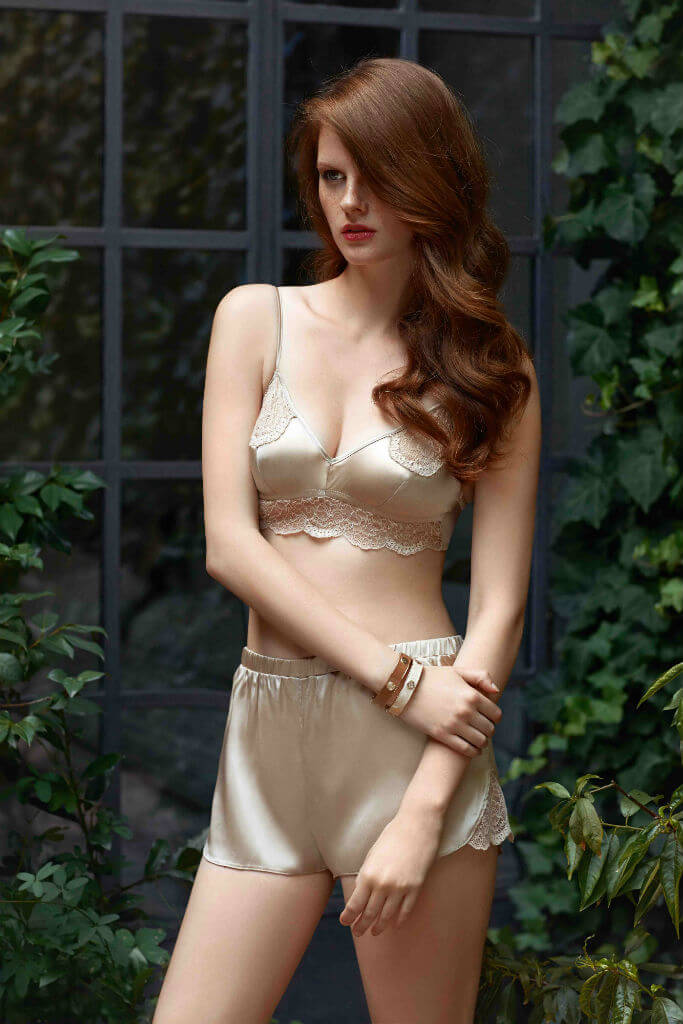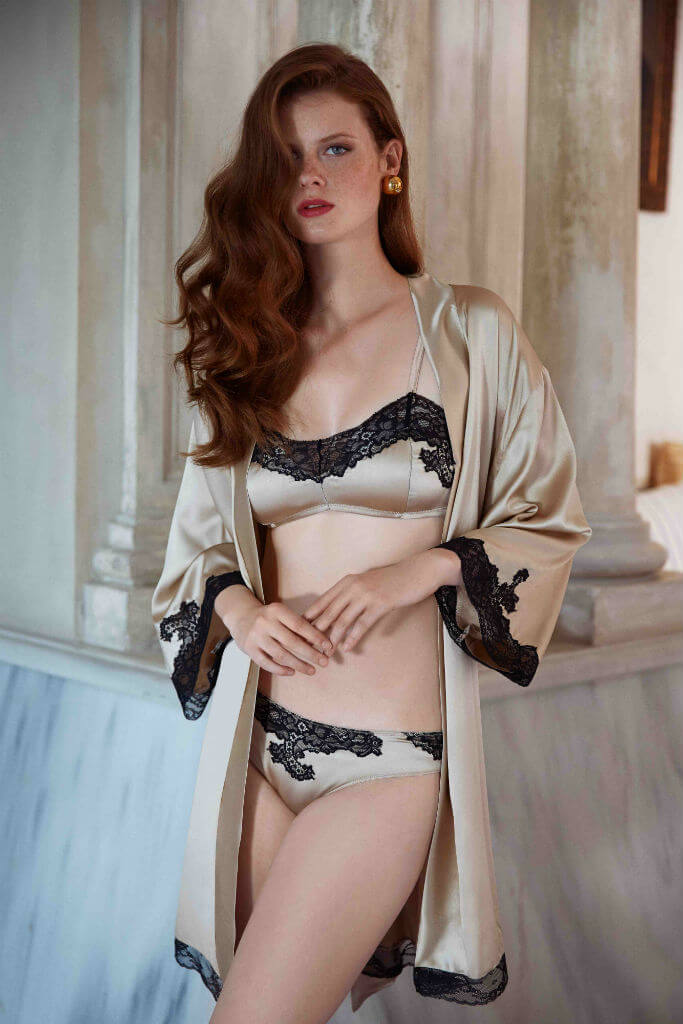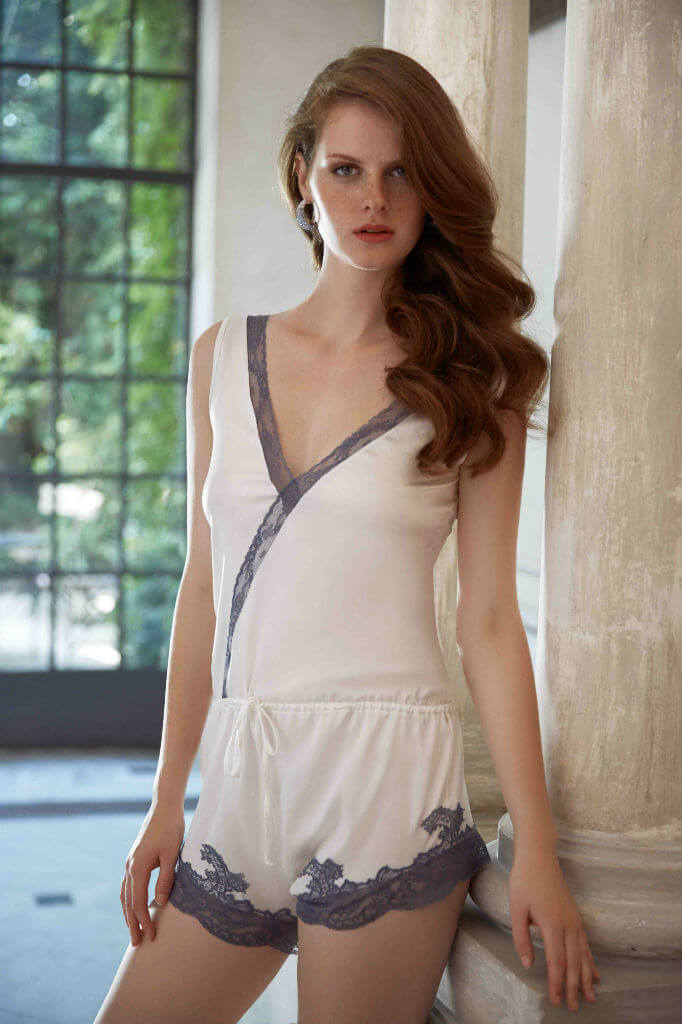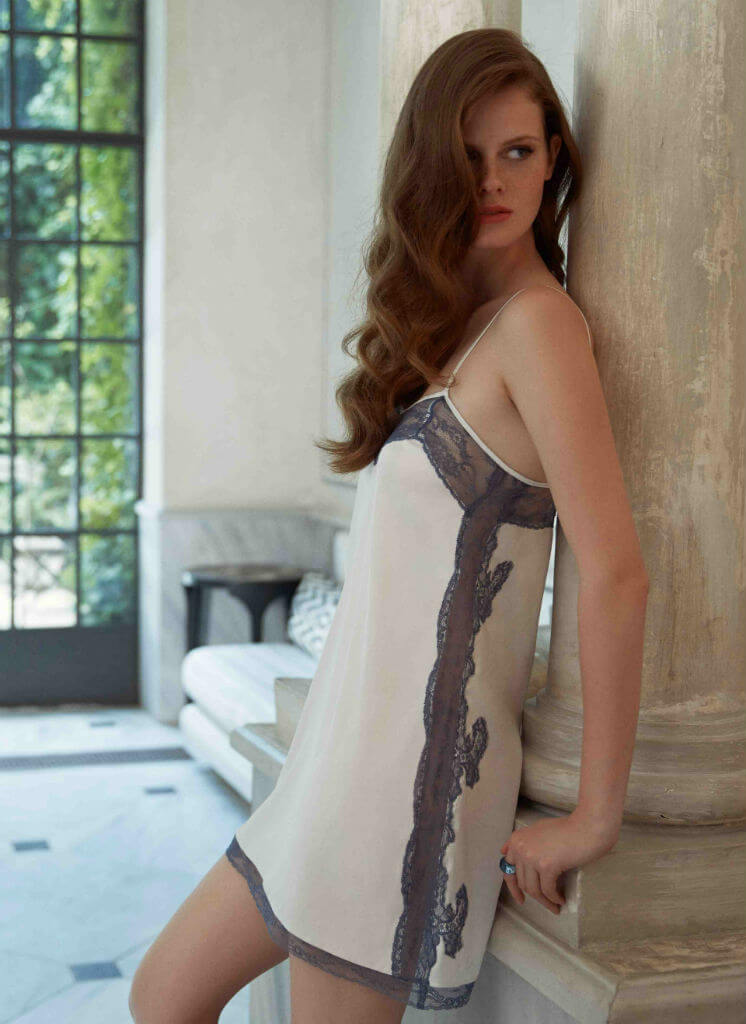 It wouldn't be a Spring collection without some color and sheer laces, and Else Lingerie presents a few pieces in sensual pinks, blues, and whites. There is just enough design details on these pieces to keep them fresh. Those white high-waist briefs go from basic to beautiful with subtle seaming details and lace applique. And a lace bodysuit in the palest blush adds ethereal romance to a neutral basic.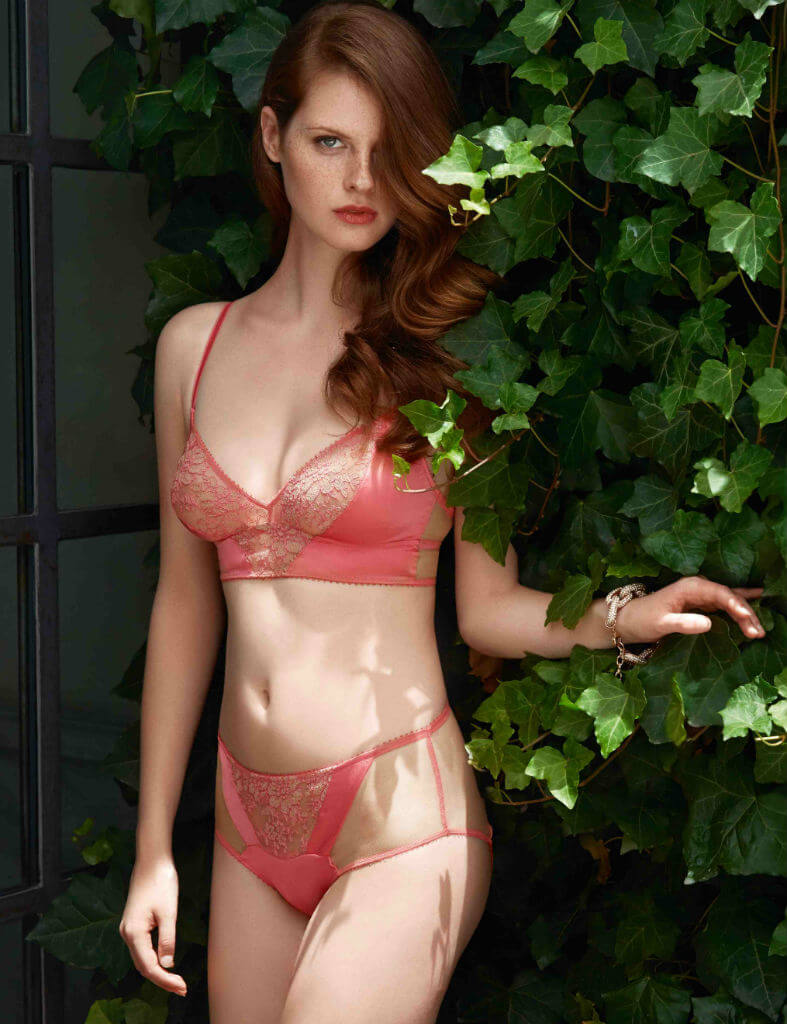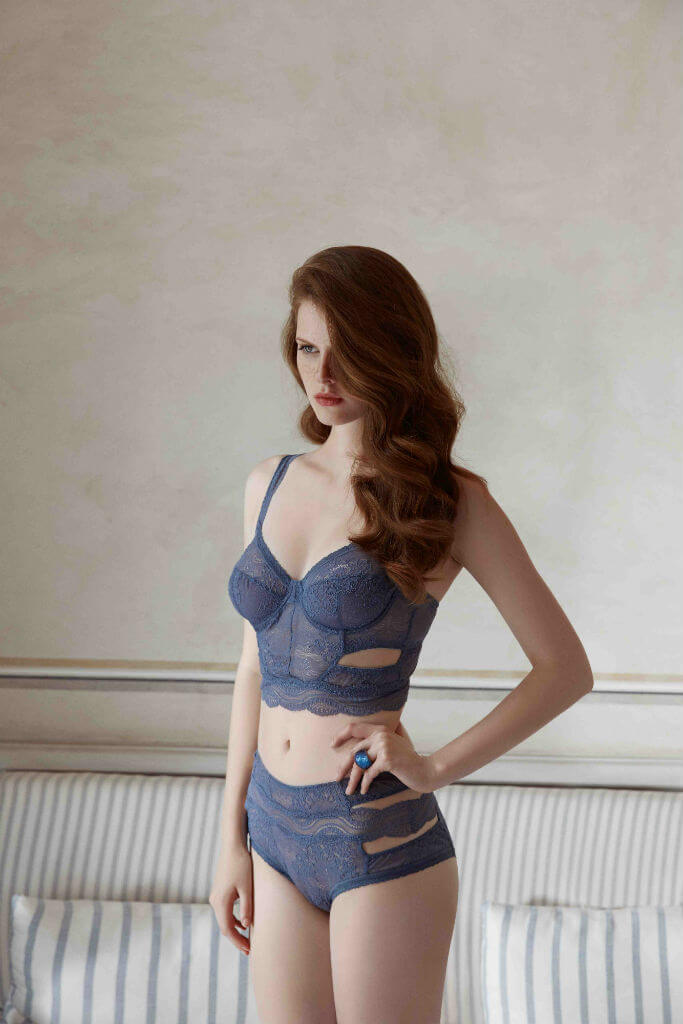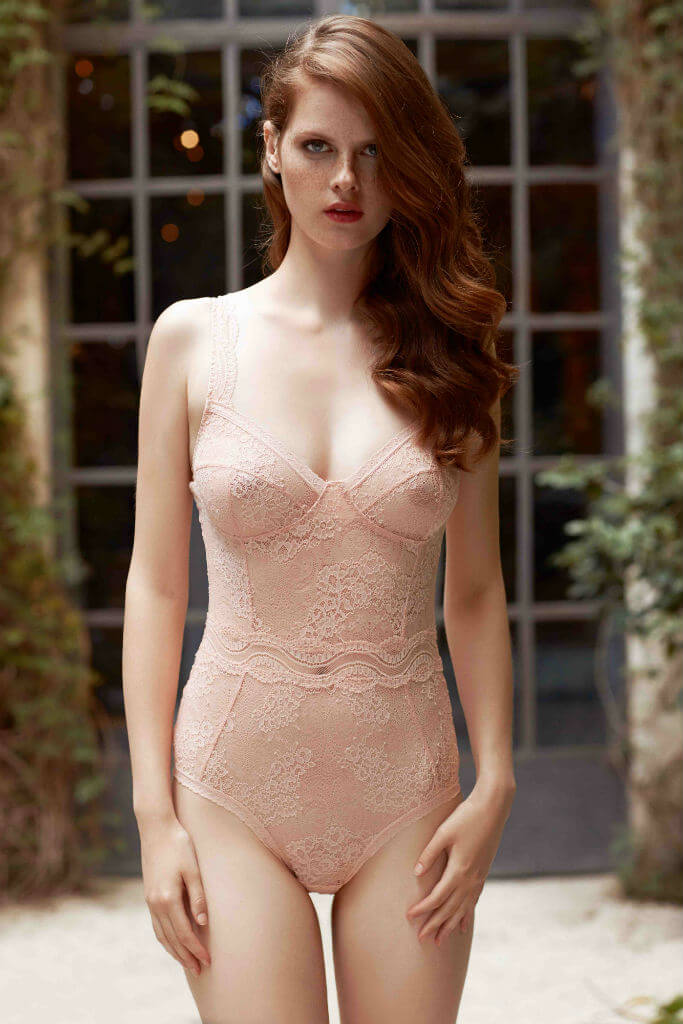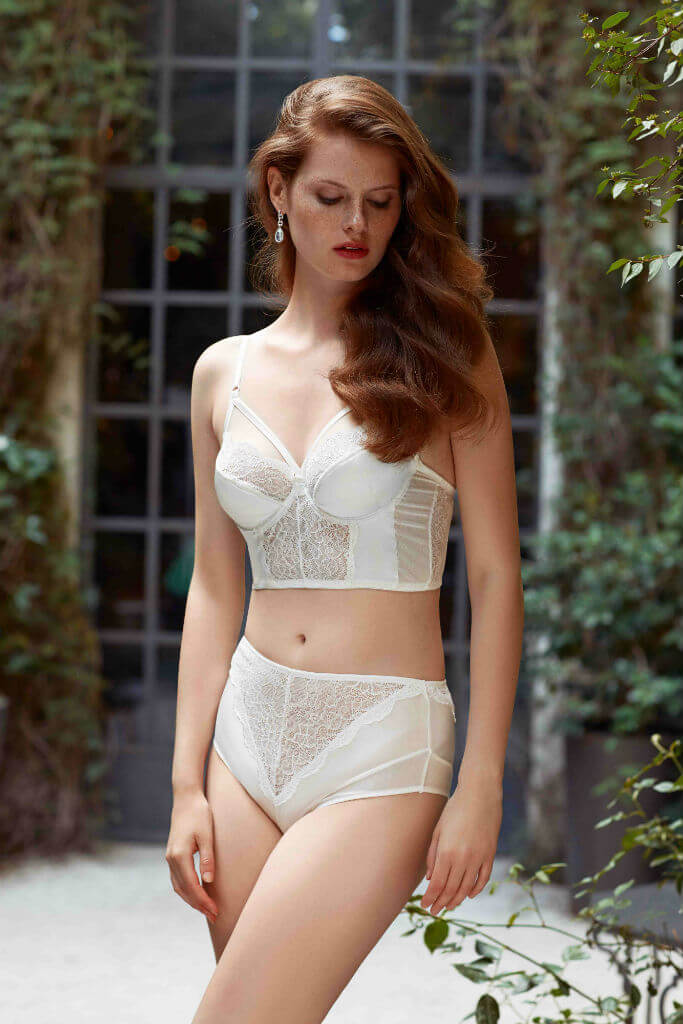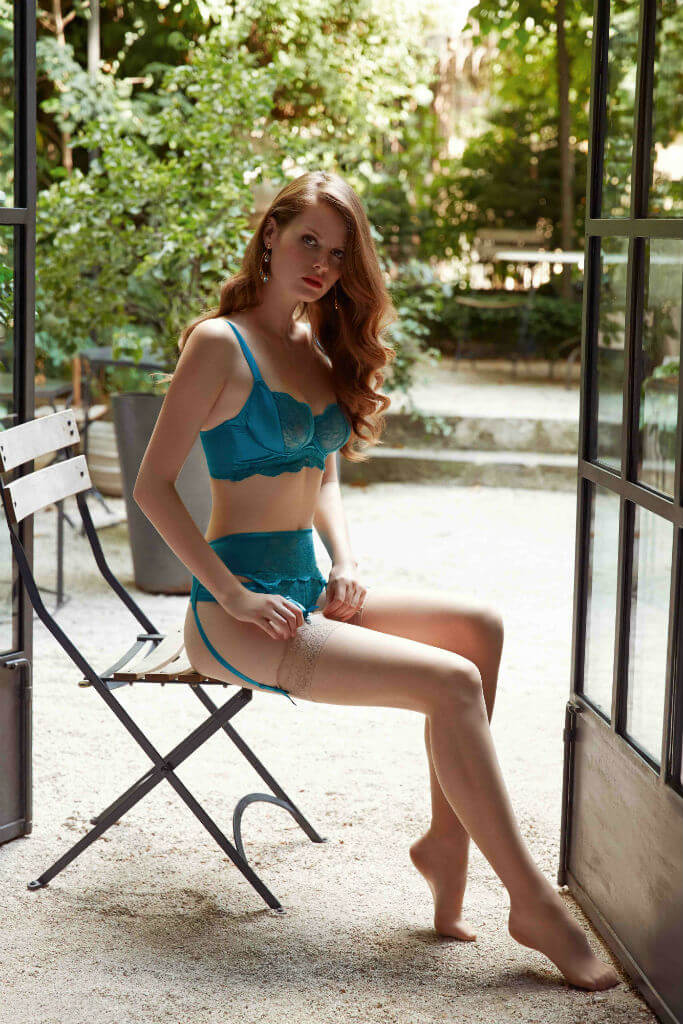 What do you think of Else Lingerie's S/S 2015 collection? Are you a fan of classically styled lingerie? Do you have a favorite piece from the collection?
Save