Lingerie Market Spring/Summer 2015: Styles and Trends for Next Season (Designers A-K)
Editor's Note: As you've no doubt noticed, this year's trend report is exceptionally late. There are reasons for that, both personal and professional, but I feel it's very probable that no one wants to hear about the varied and assorted details of my life.  So while I do want to acknowledge that this year's post is very tardy (lingerie market happened back in August), I also feel it'd be best to jump right into all the good stuff that's coming out next season. I apologize for the delay, and I hope you enjoy the pictures! For another take on next season's trends, check out Sweet Nothing NYC's Spring/Summer 2015 Roundup.

All photos copyright of The Lingerie Addict.
Angela Friedman:
Angela Friedman's Spring/Summer Collection promises richly textured, yet breezy, pastels. Though she's perhaps best known for her corsetry (which, as usual, is exquisite), I find myself paying more and more attention to the lingerie and loungewear side of her business nowadays. A particular standout for me is the blue and blush striped bra and panty set below. While the pattern is reminiscent of vintage lingerie, the styling is thoroughly modern.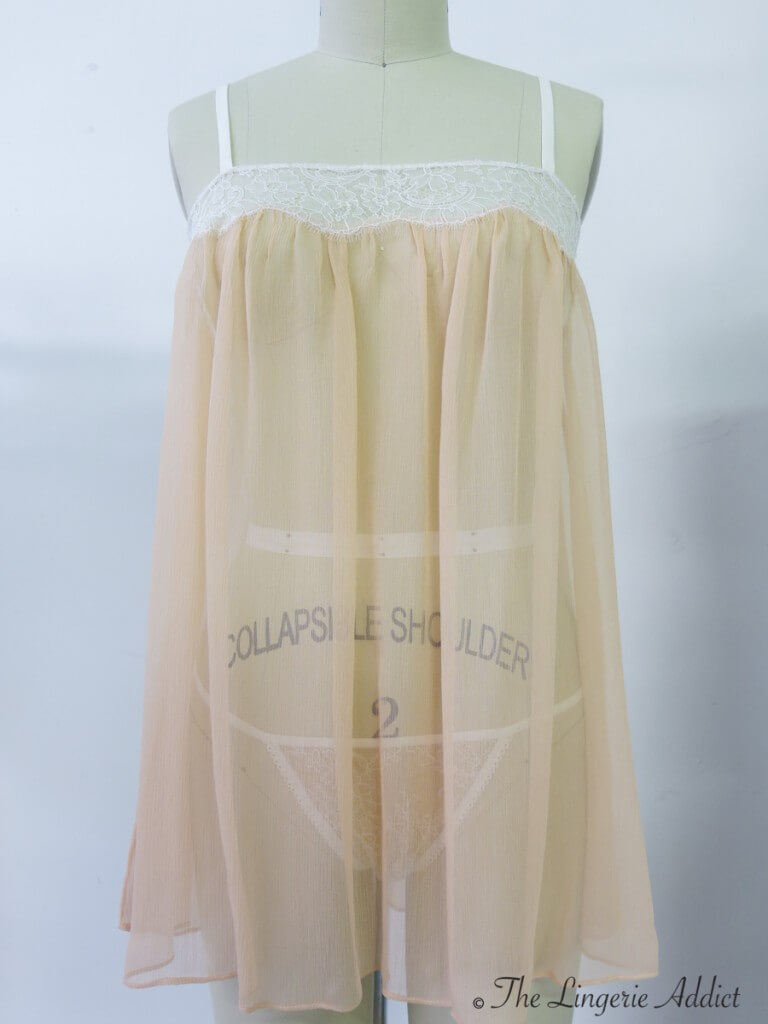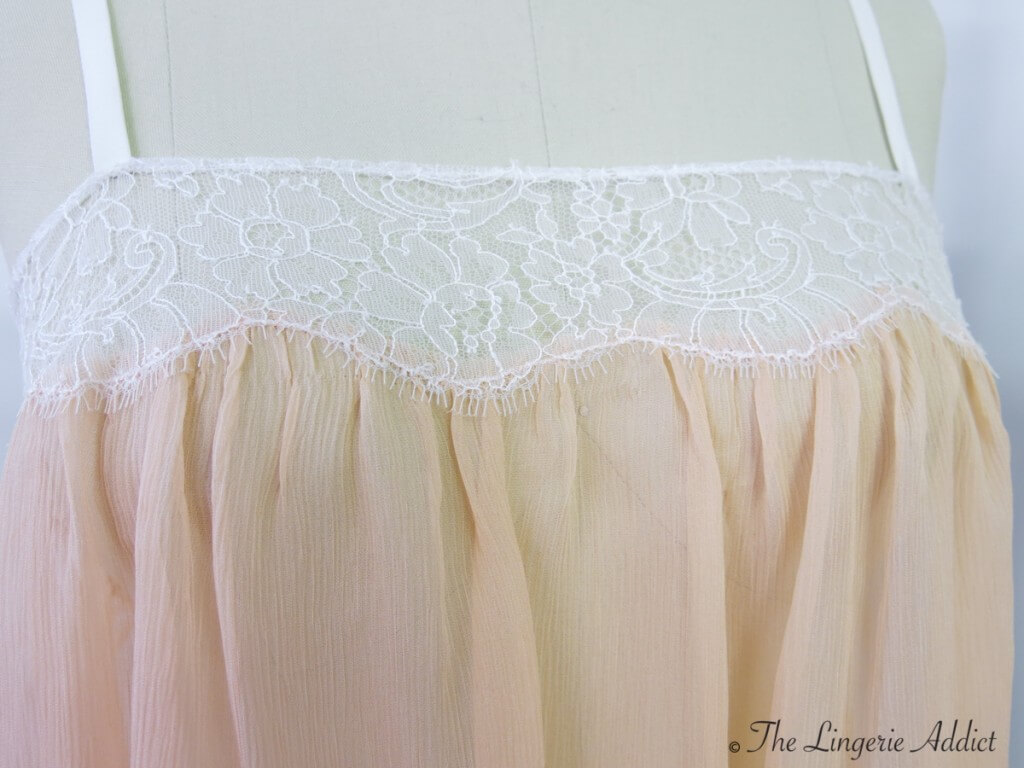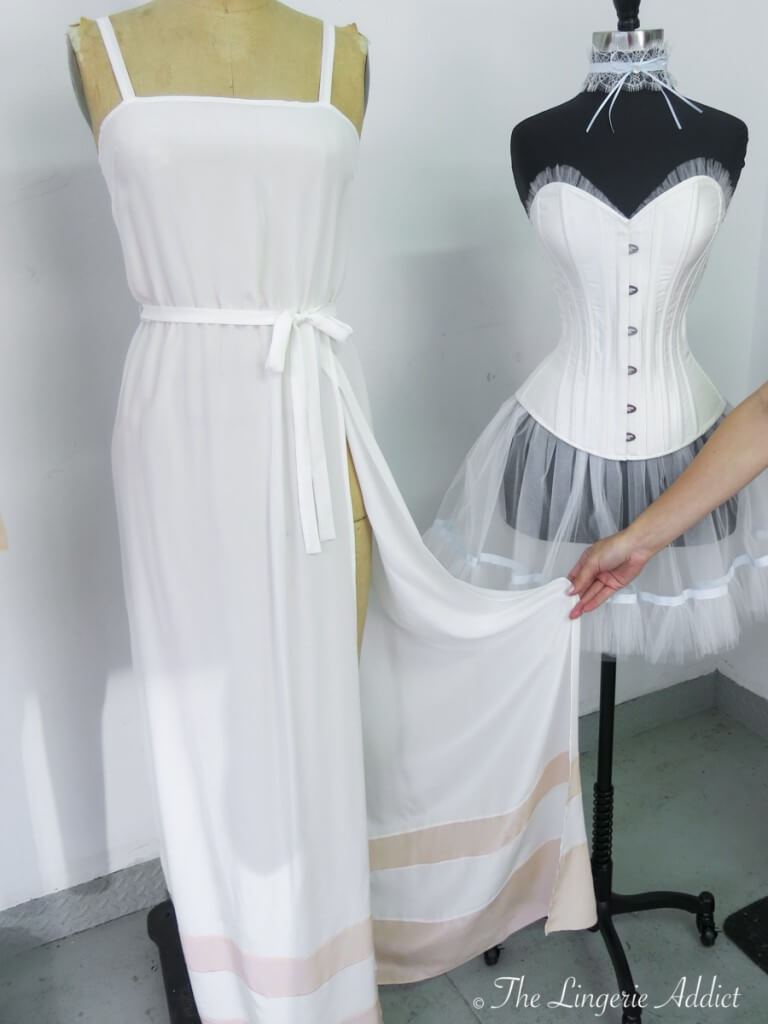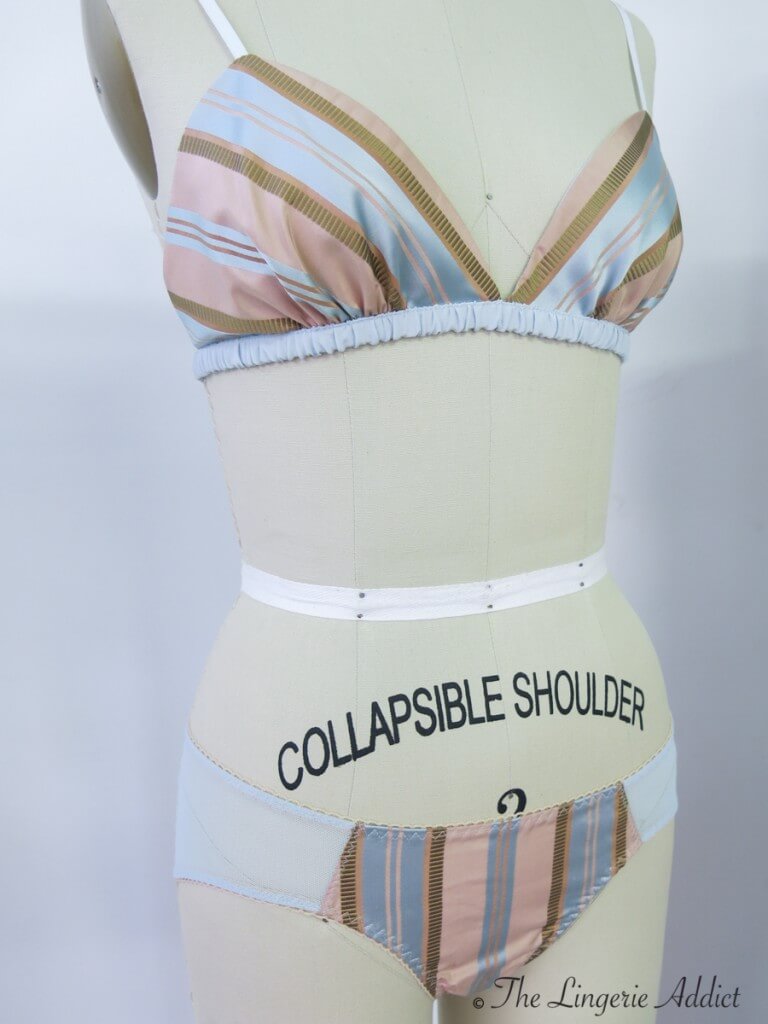 Asceno
Asceno, formerly known as Beautiful Bottoms, has emerged as a designer to watch in the world of lingerie, sleepwear, and swim. The brand is attempting to be taken more seriously as a lifestyle label (thus the dropping of the old name), and I think these new, sophisticated, prismatic patterns are a definite step in the right direction. Apart from lingerie, I'd love to see this print on a maillot.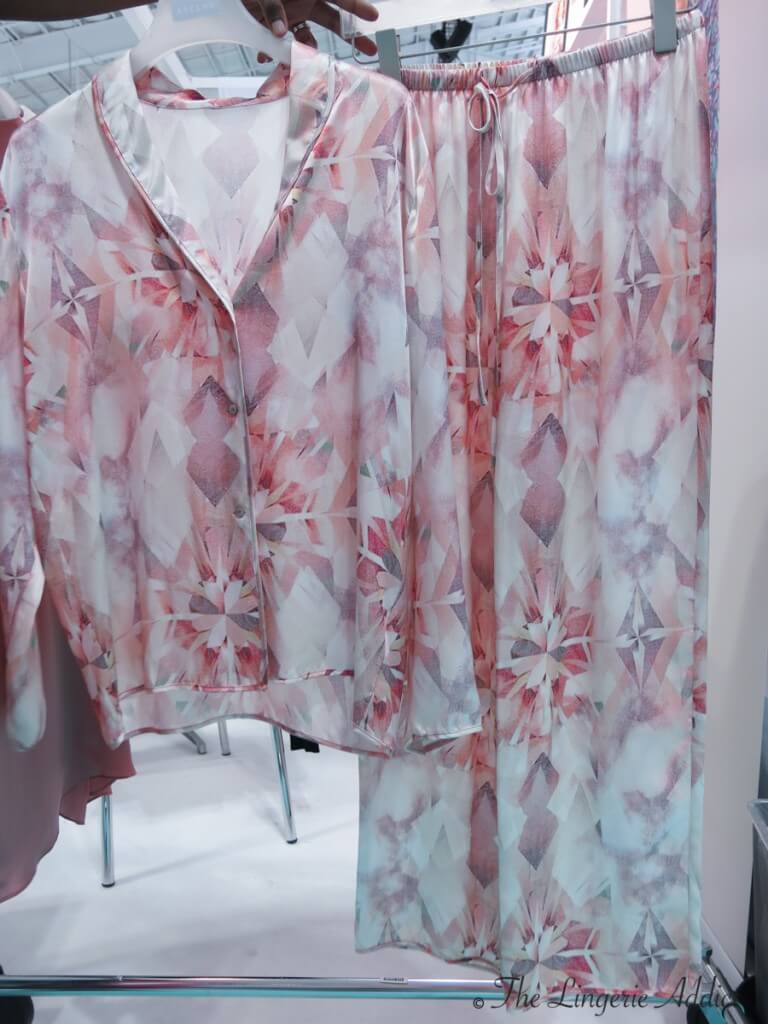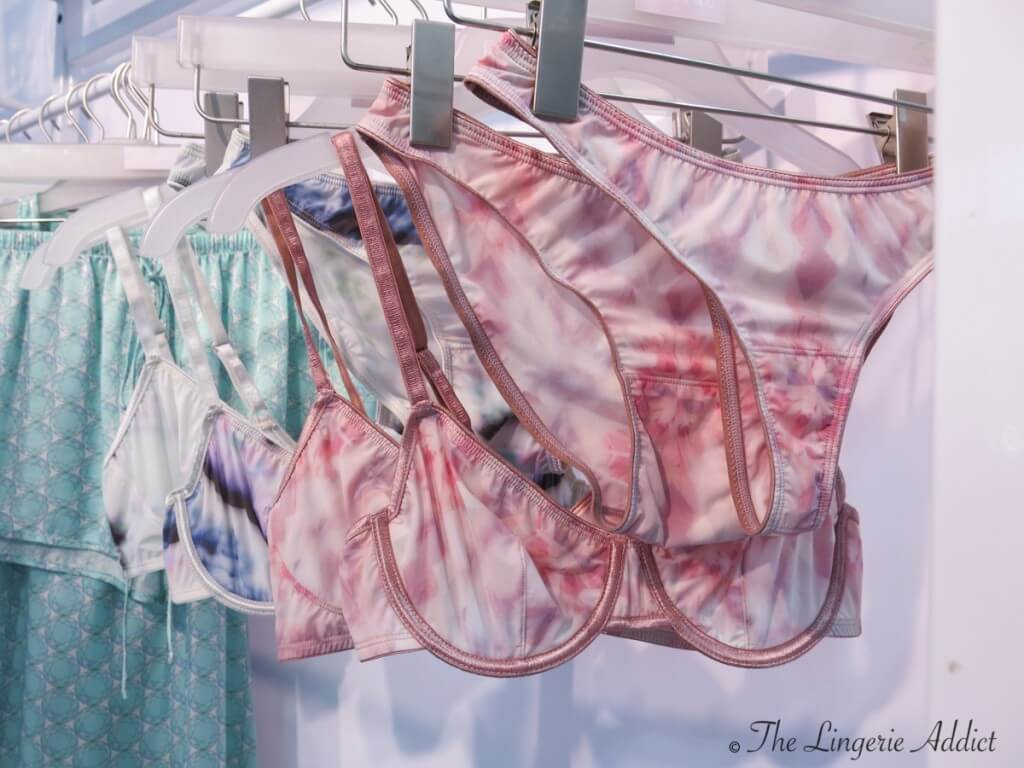 Babajaan
Babajaan is a newer brand attempting to make inroads into the luxury swimwear/resort wear market, a segment of the industry that is rapidly growing and highly profitable. Designed in London and made in Brazil and Italy, their designs strike me as rather simple, but I do appreciate the way their suits play with rich textures and subtle detailing. It's still hard for new brands to make it, but I'm interested in seeing where Babajaan goes in the next few seasons.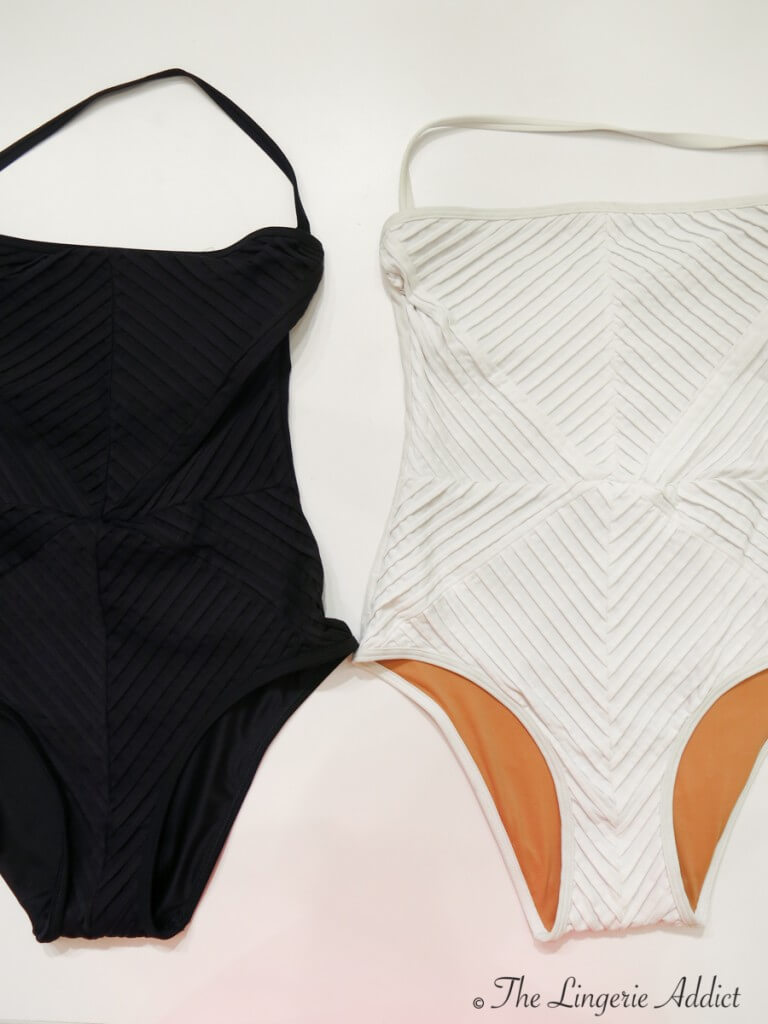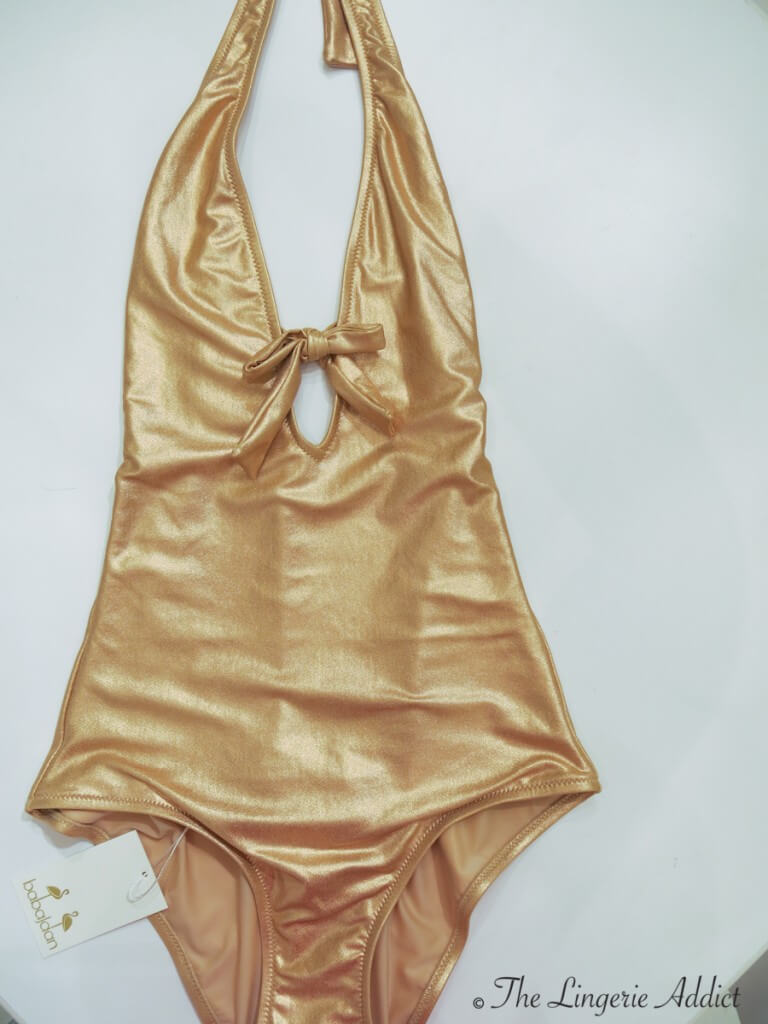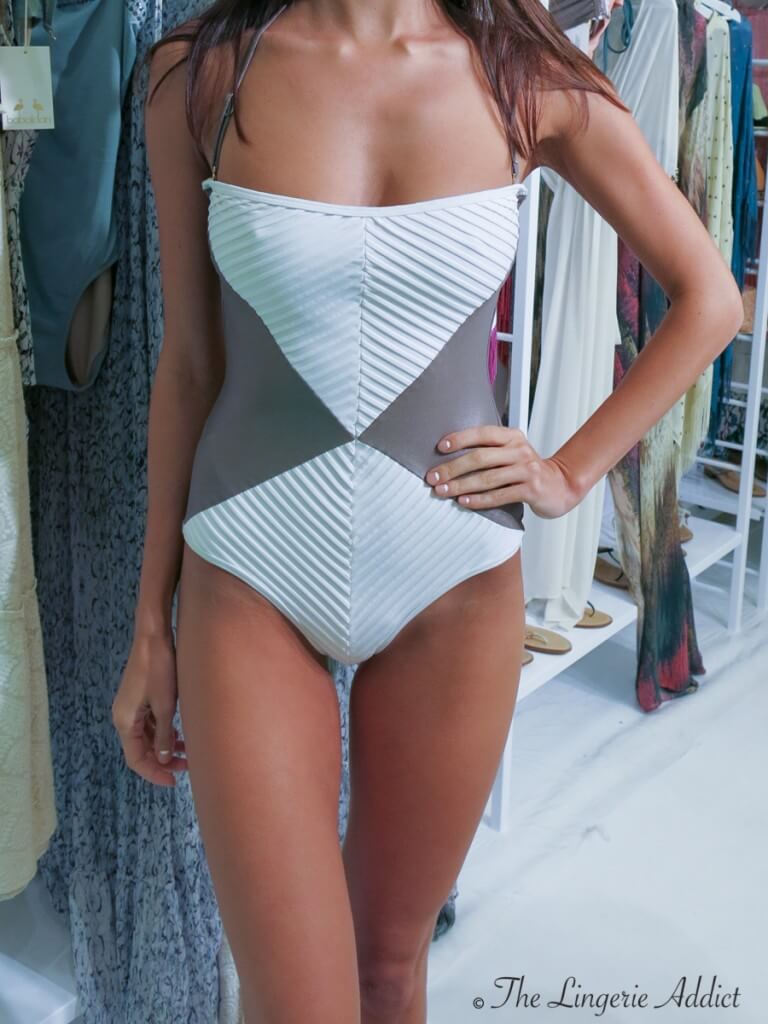 Blush Lingerie
Though I haven't talked about them often on TLA, Blush Lingerie is an amazing brand for price-conscious lingerie addicts. They specialize in fashionable prints and styles that aren't too "out there" for the everyday consumer, and with the launch of their new e-commerce boutique, Blush is poised to be an even bigger player in the intimate apparel space. If this isn't a brand you've noticed before, I recommend taking a look now.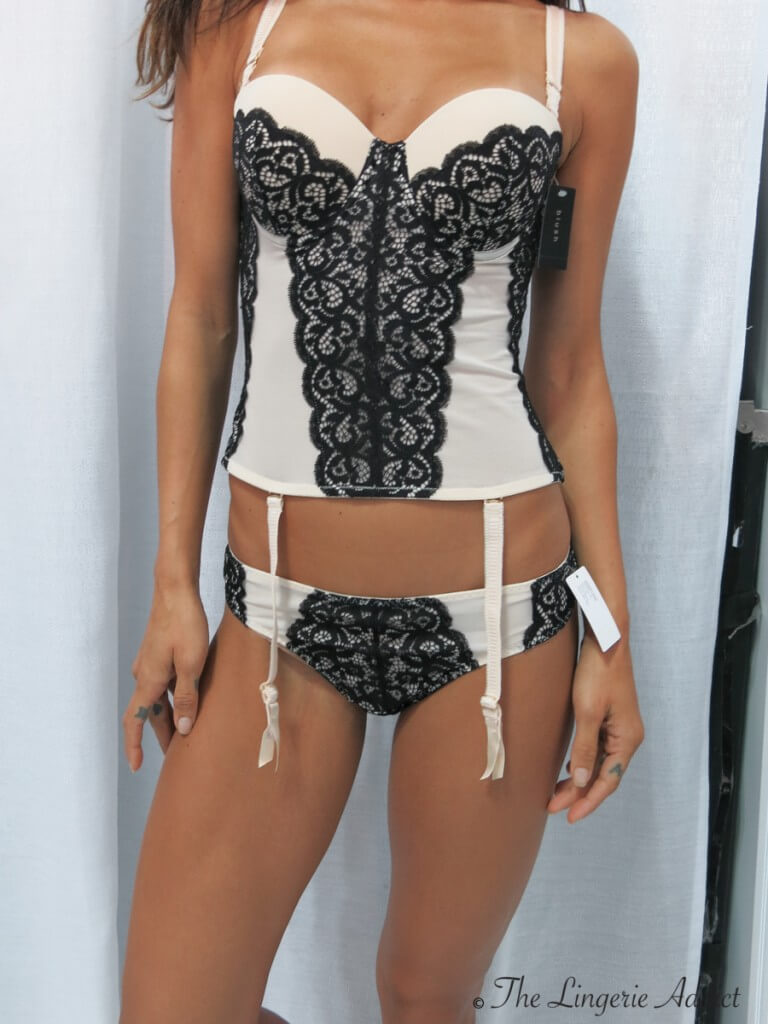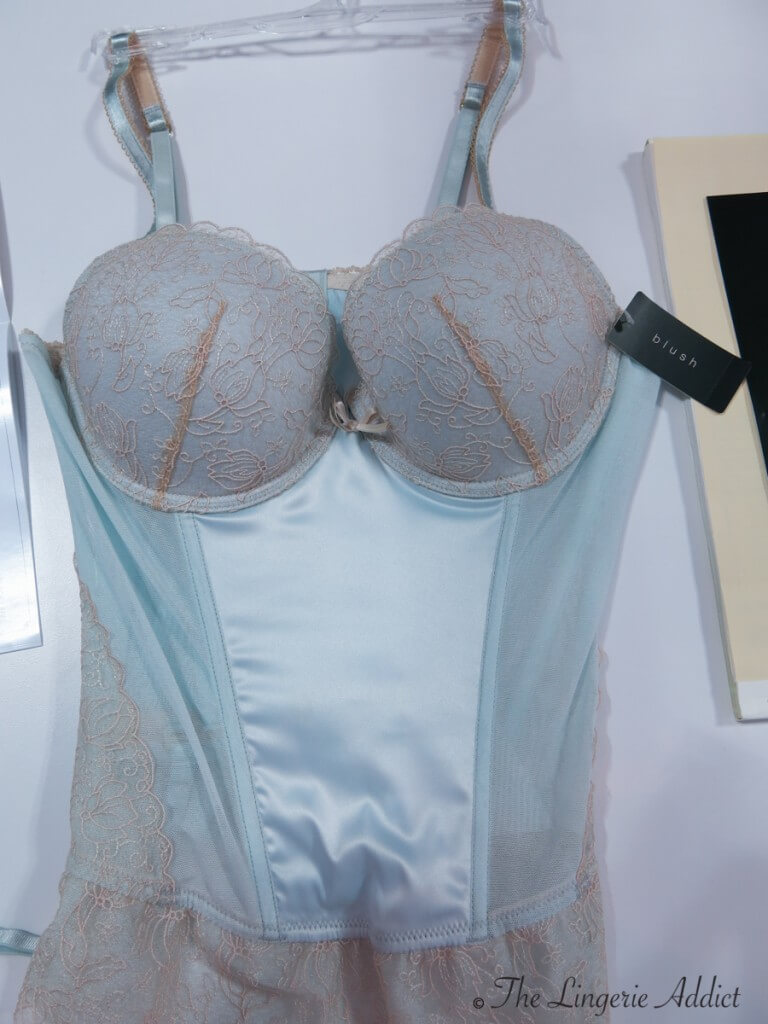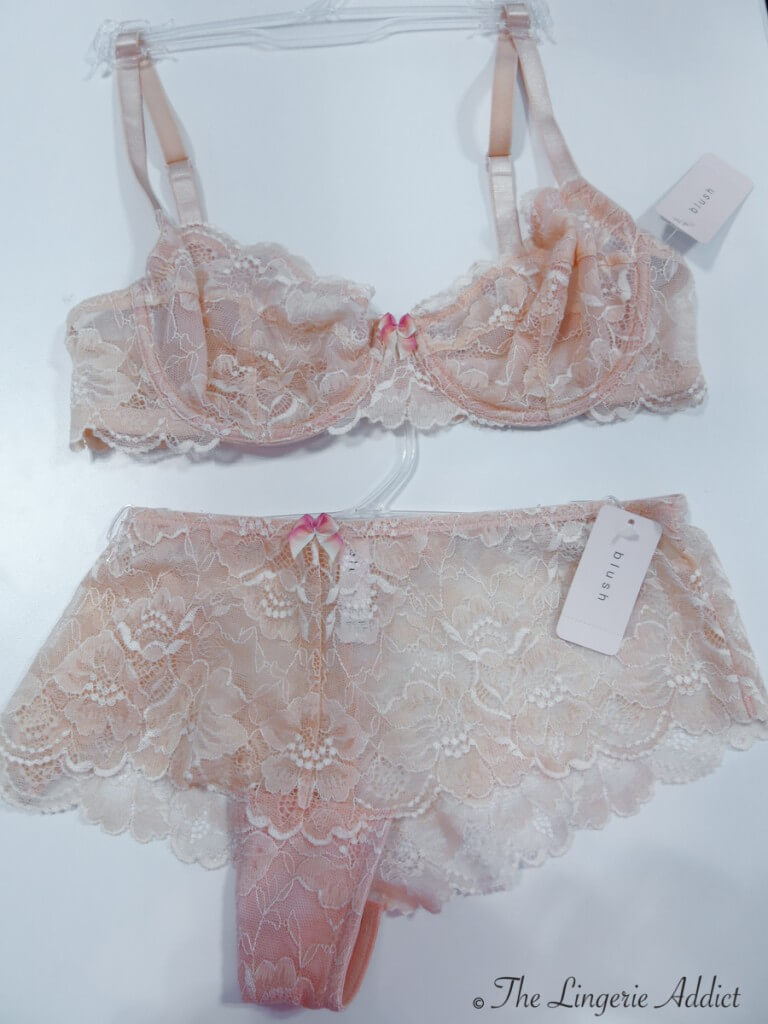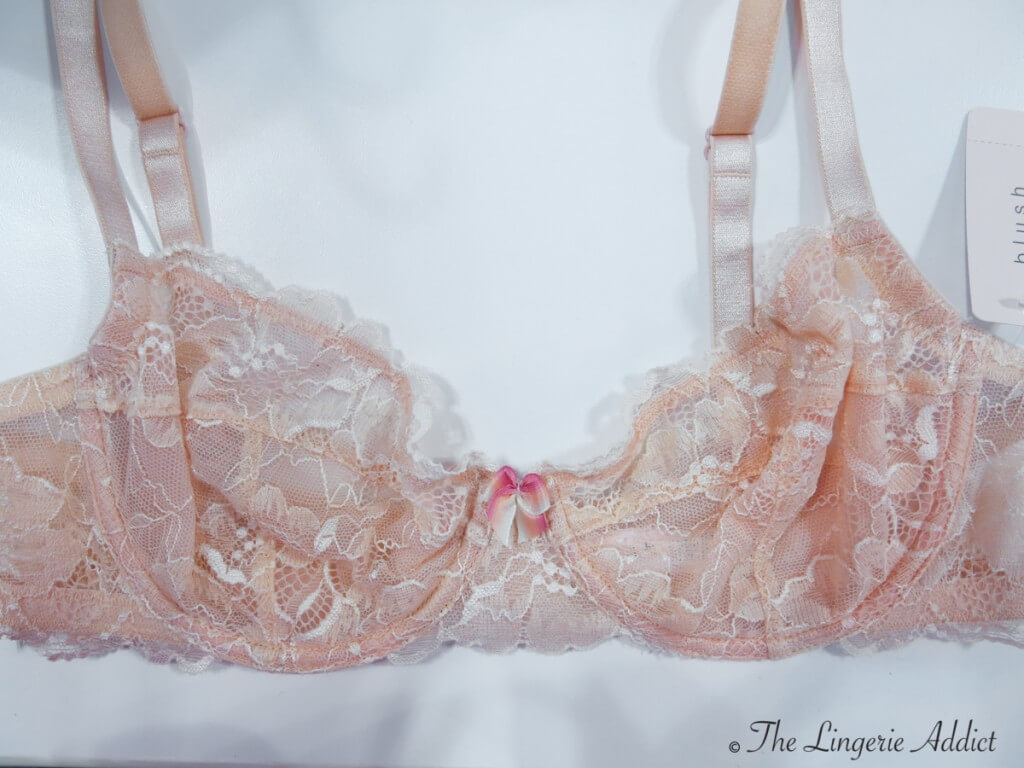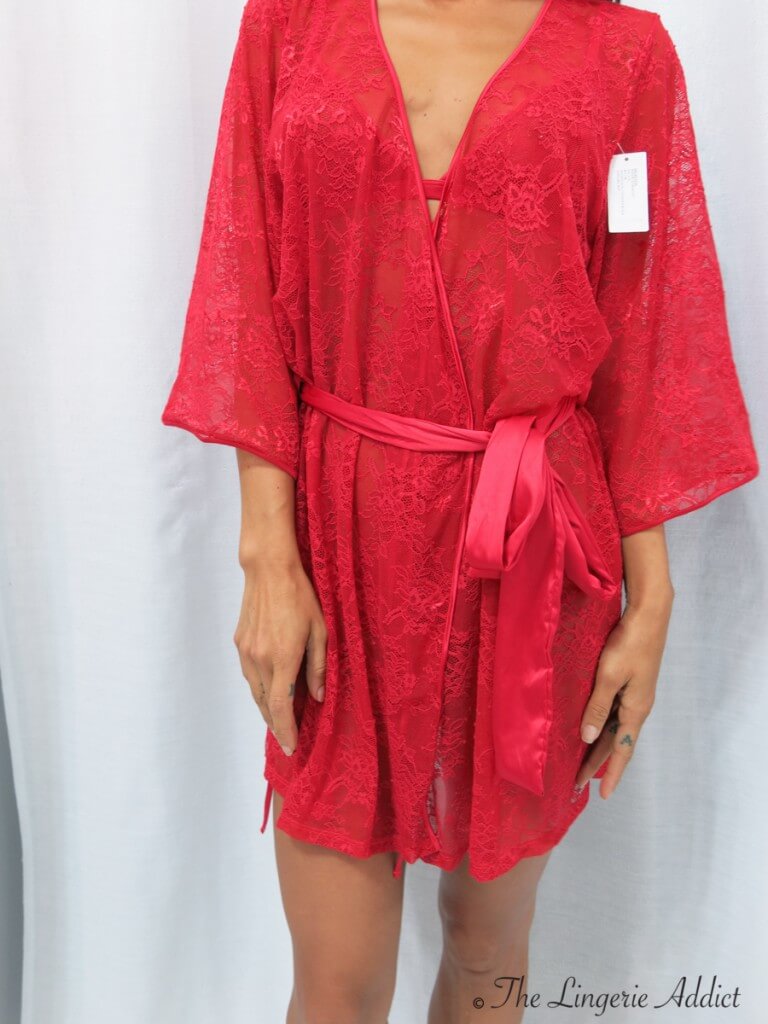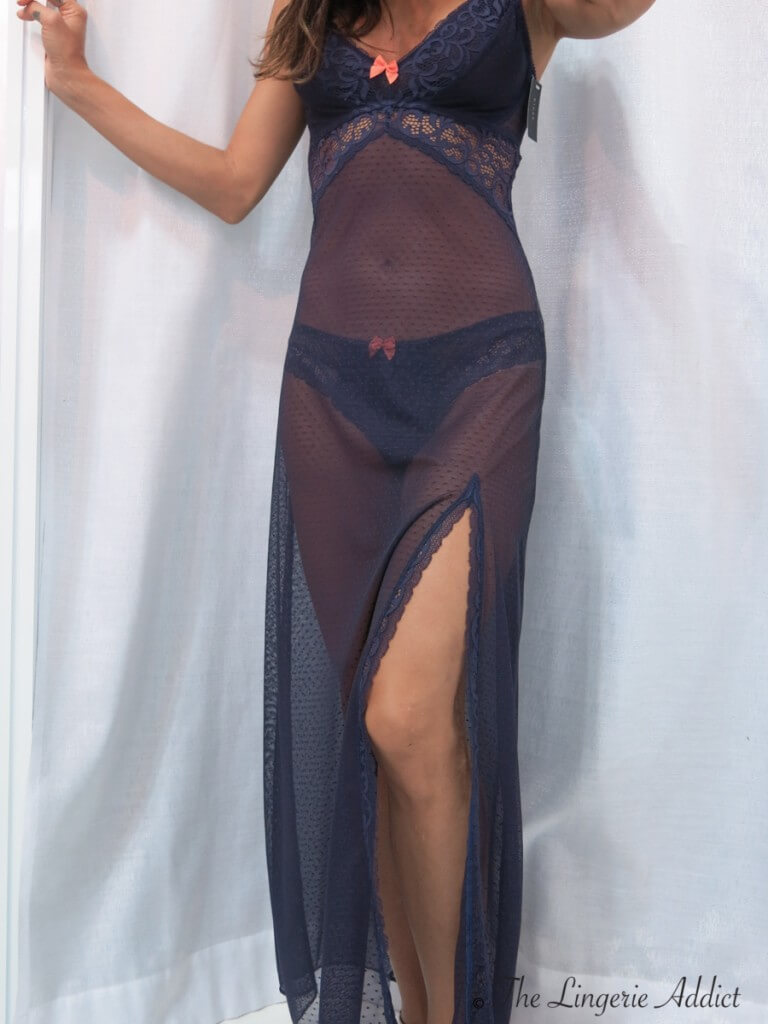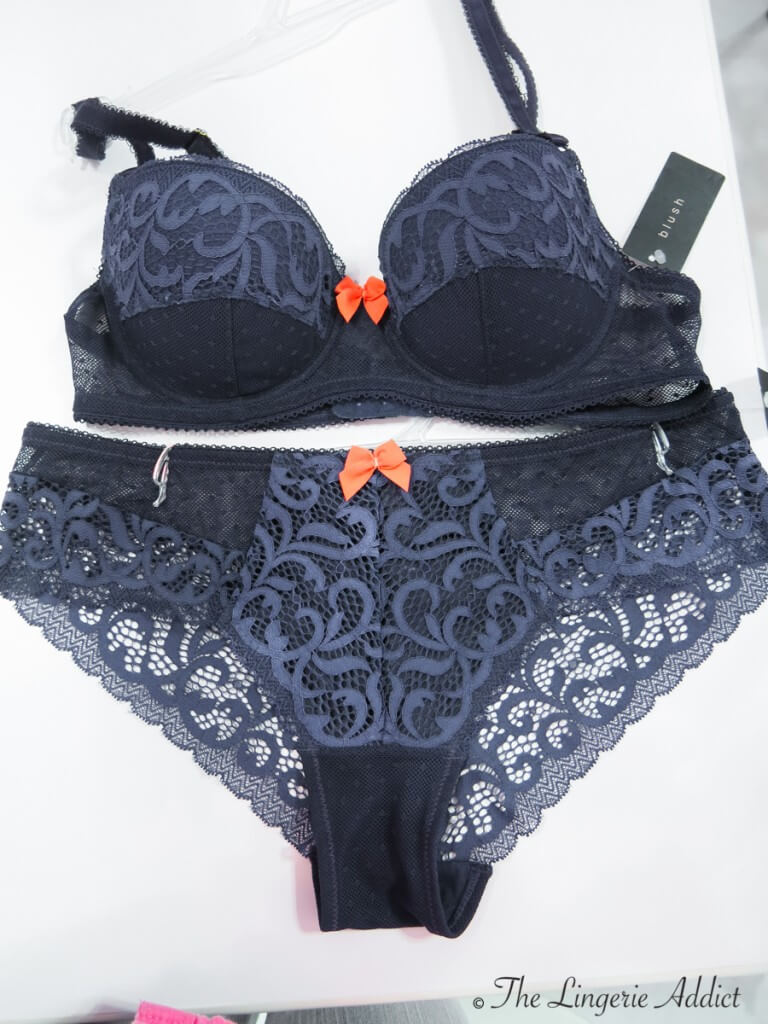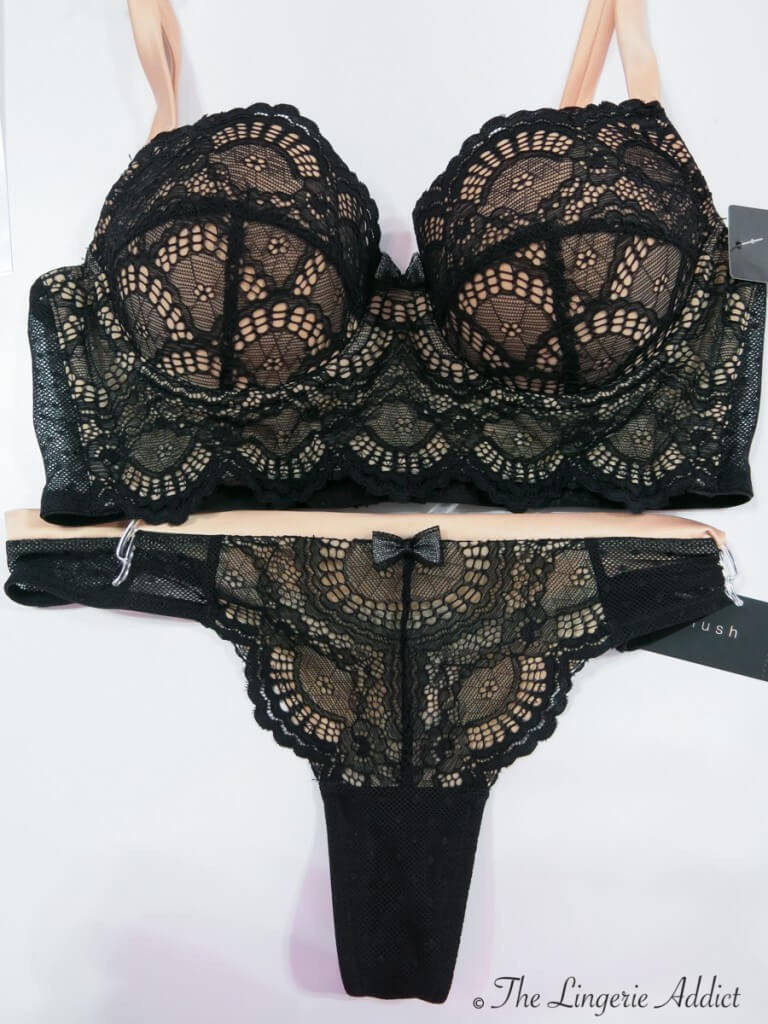 Cheek Frills:
Cheek Frills is a lingerie/loungewear line out of the UK specializing in ultra-comfortable undies. Their modal fabric is second-to-none, and this is a company that I desperately want to see in department stores all over the US. People are becoming more and more interested in loungewear; it'd be nice to see more than usual 5 or 6 companies on department store racks in the States.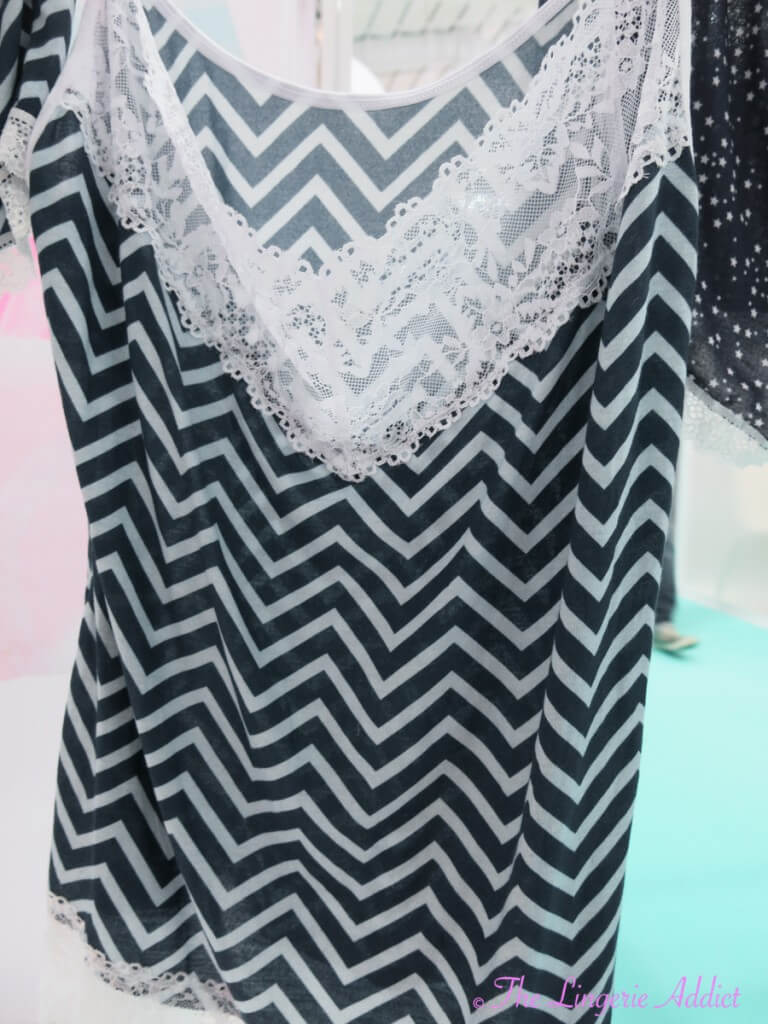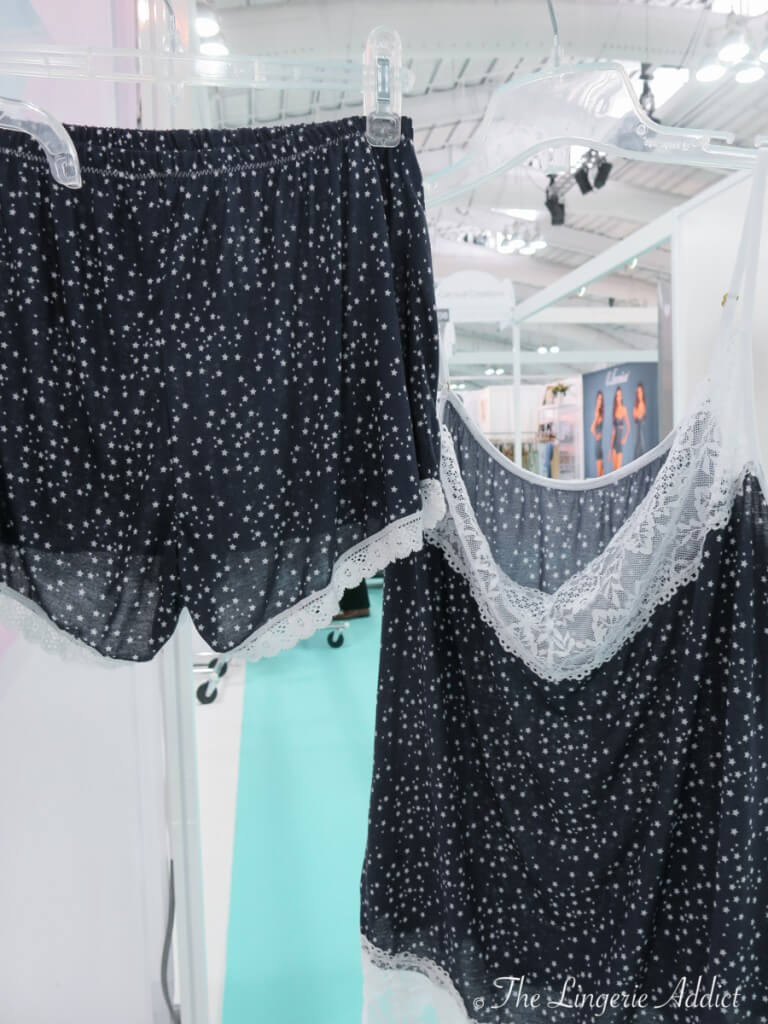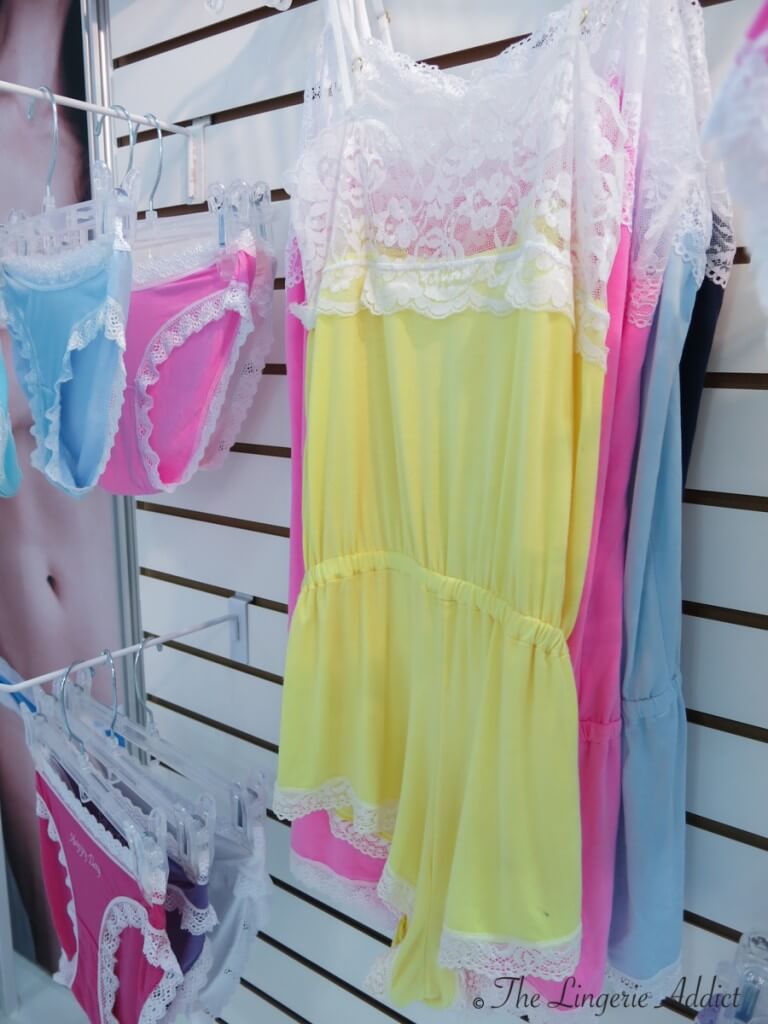 Christine Lingerie:
Based in Canada, Christine Lingerie is a brand that I had to learn to appreciate. While I've always been into silk and lace, it wasn't until recently that I could really see myself in this company's designs (a function of growing older, perhaps?). Since then, however, I've been an earnest fan. Christine Lingerie isn't a company you go to for groundbreaking, revolutionary garments. But if you're into classic, sensuous loungewear, they're one of the best.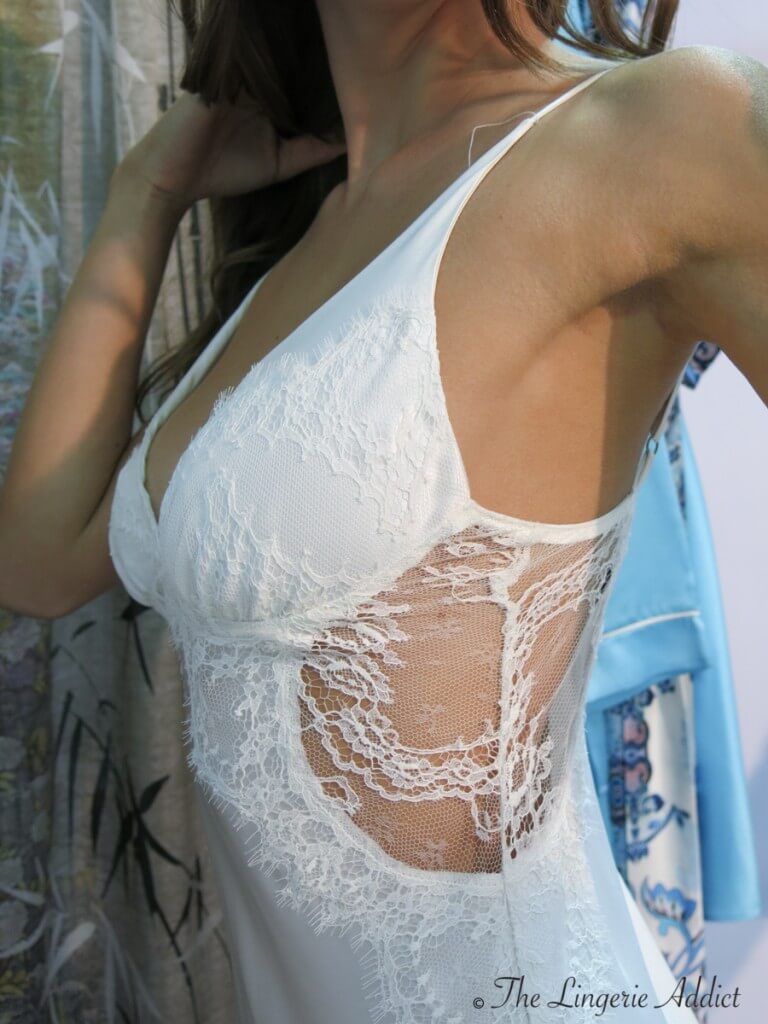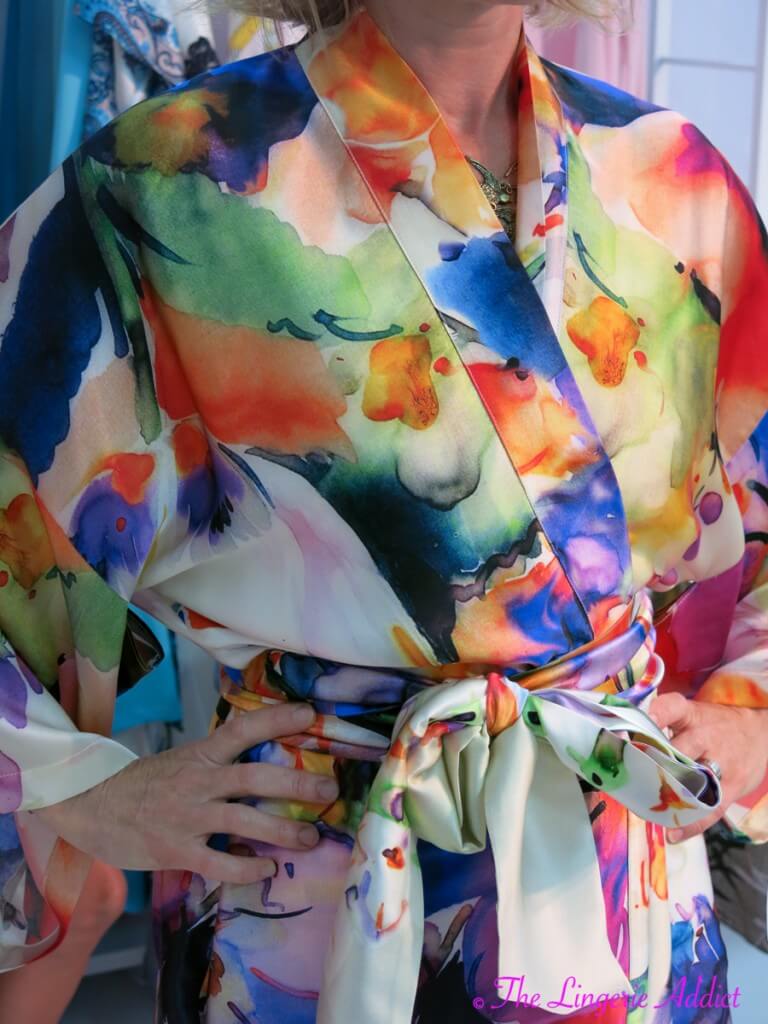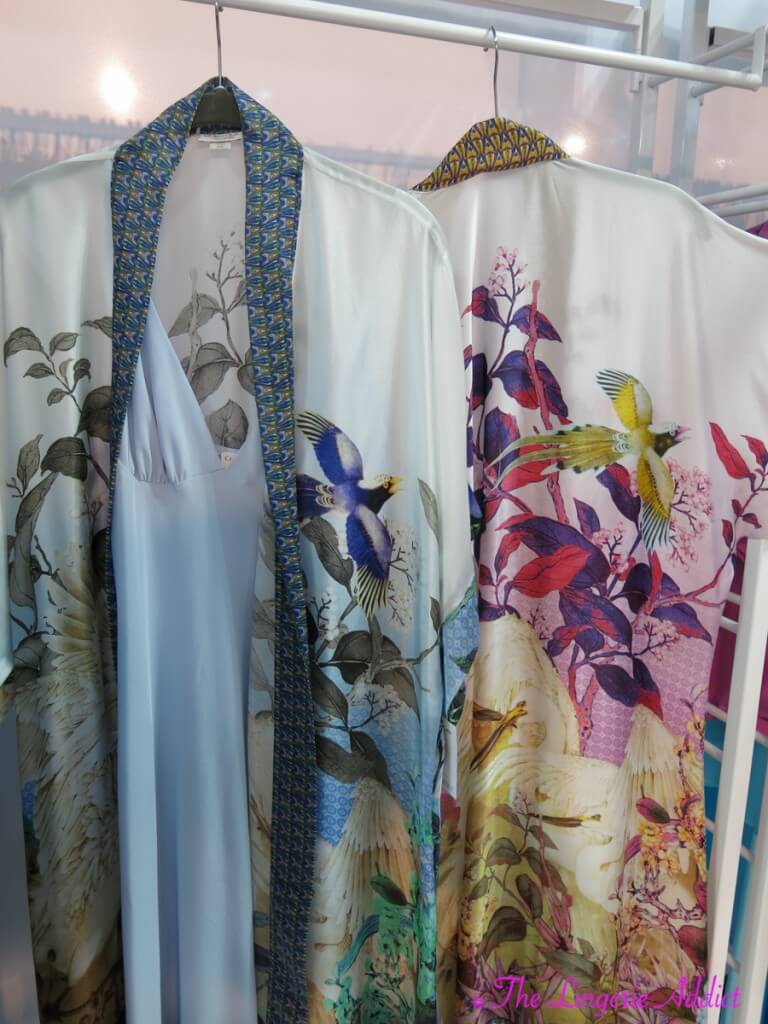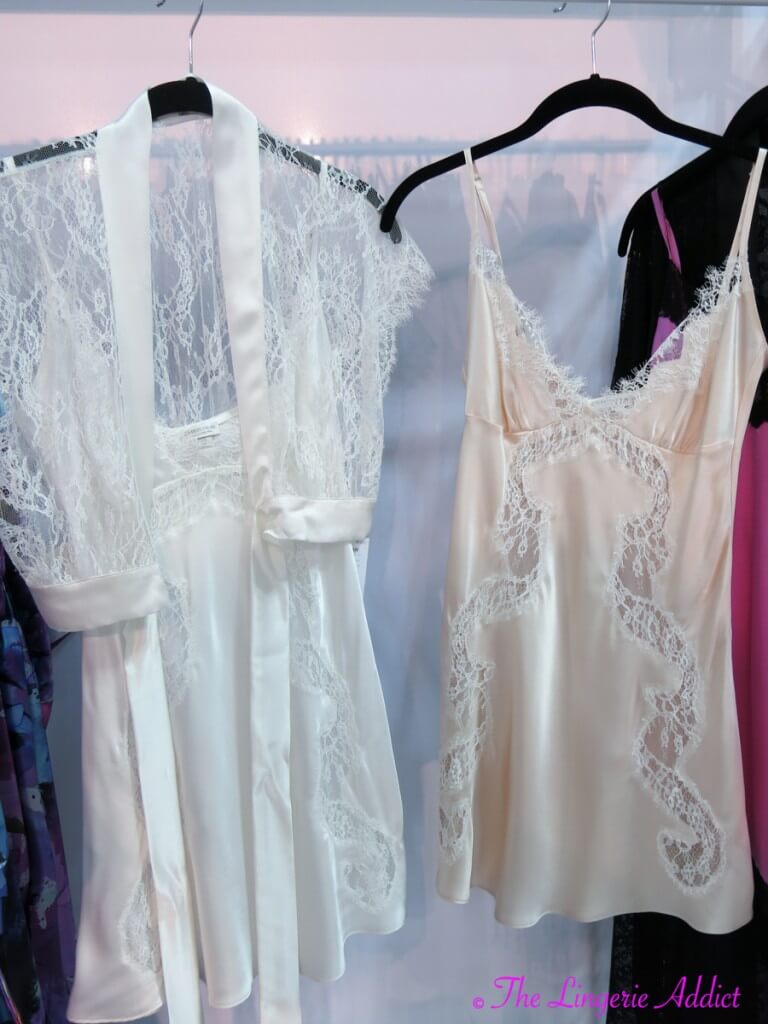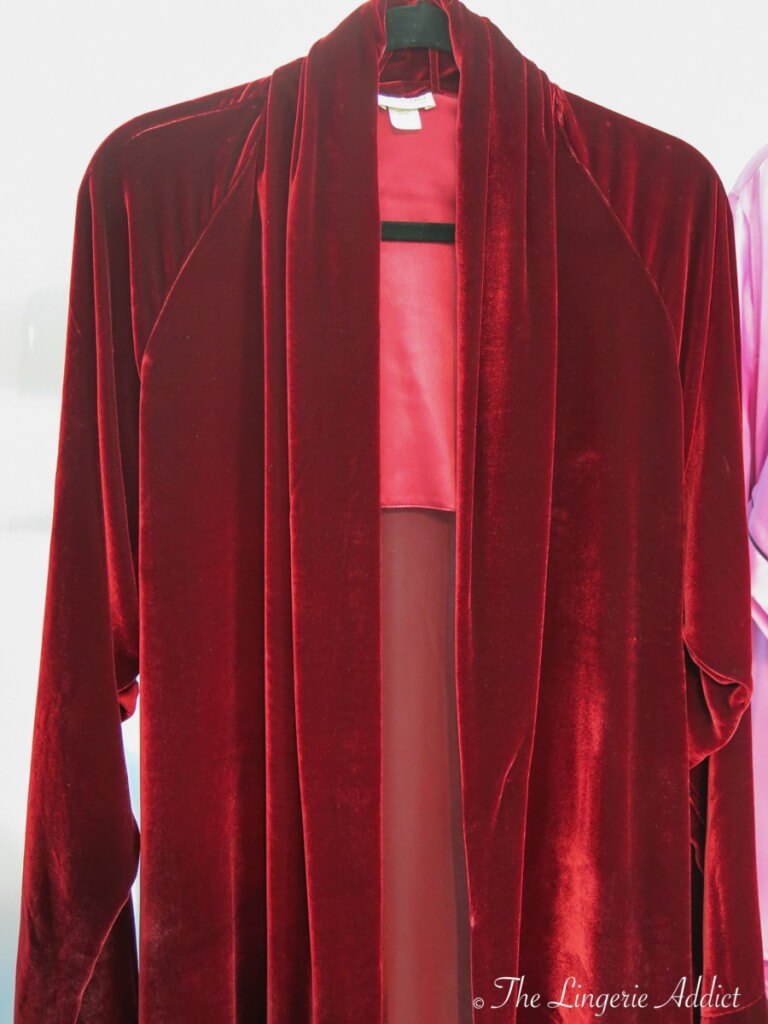 Chromat:
With the tagline "structural experiments for the human body," Chromat has rapidly become a fashion industry fave, appearing everywhere from major fashion magazines to Beyoncé performances. I'm admittedly a bit tired of the strappy aesthetic (it's becoming as overdone as retro/pinup lingerie was a few years ago), but I've had nowhere near my fill of Chromat's designs. I'm very excited about where this company's "experiments" are going next.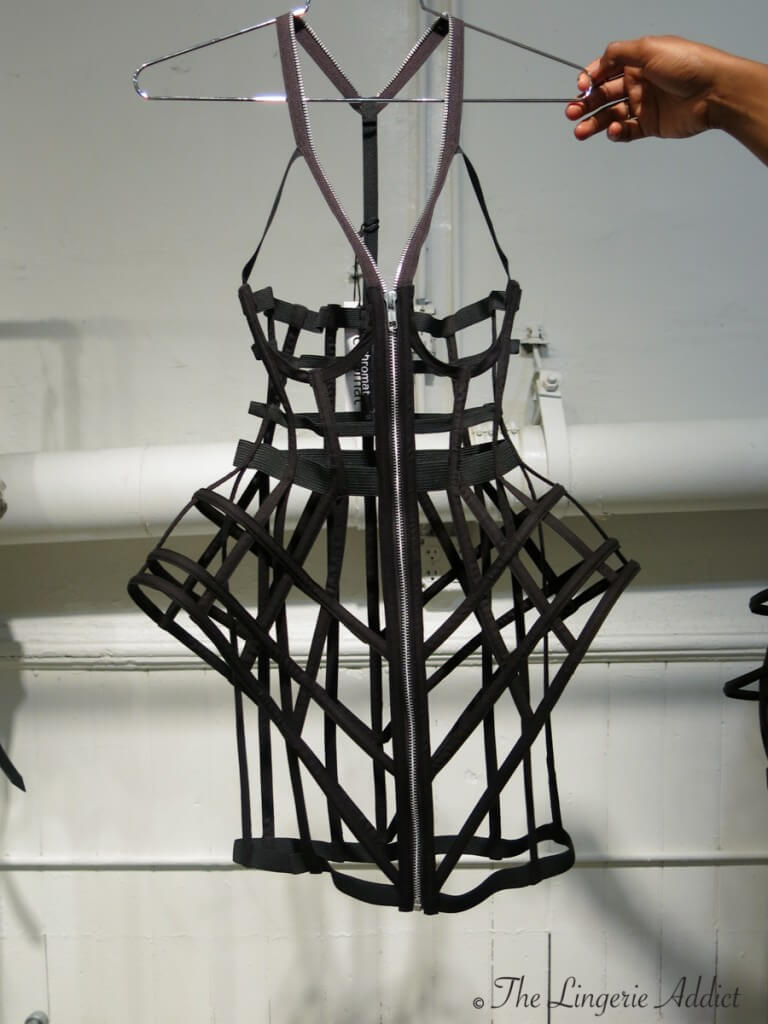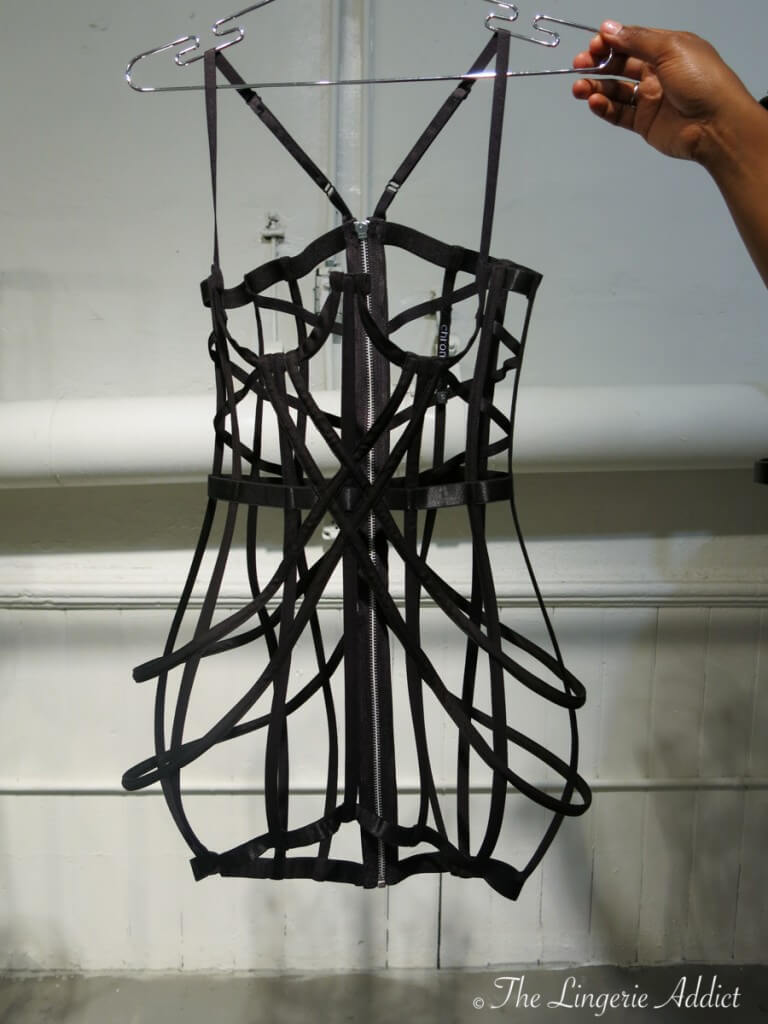 Dollhouse Bettie:
One of my most favorite brands from this last market season, I left Dollhouse Bettie's booth completely in awe of their in-house designs. This boutique-turned-brand is a company with a very well-honed point of view. Their lingerie is not only gorgeous, it's also ethically-constructed, very high quality, and available at an jaw-droppingly amazing price point (seriously, major value here for true lingerie aficionados). I loved everything, and if you're looking for the best bang for your buck, start here.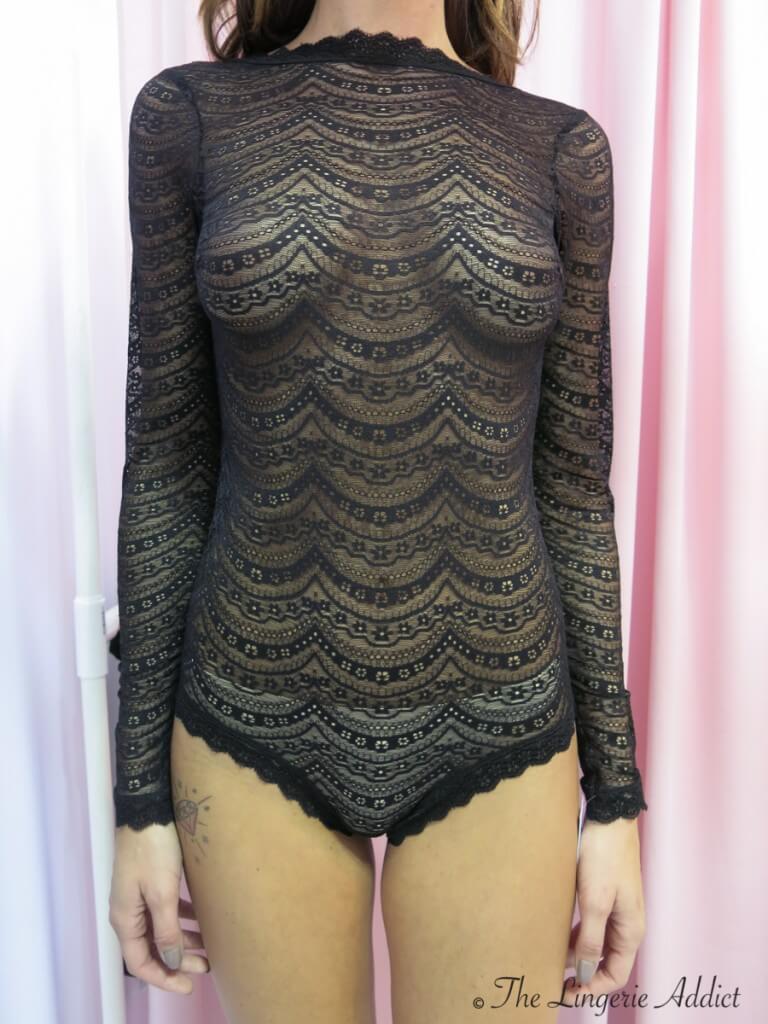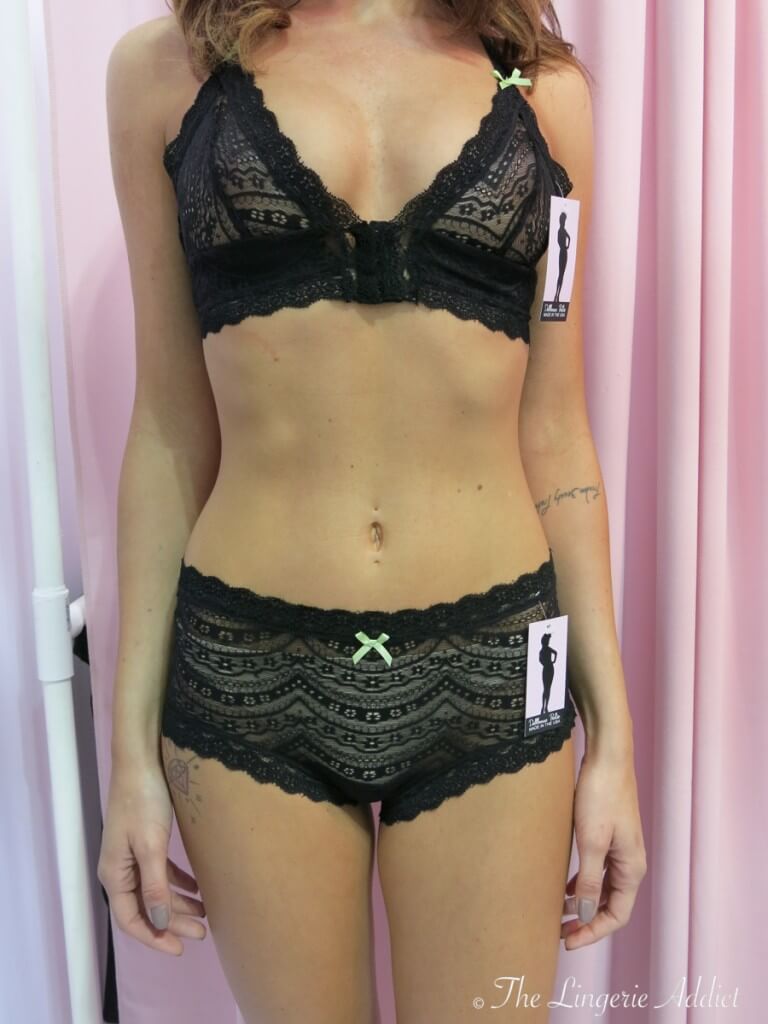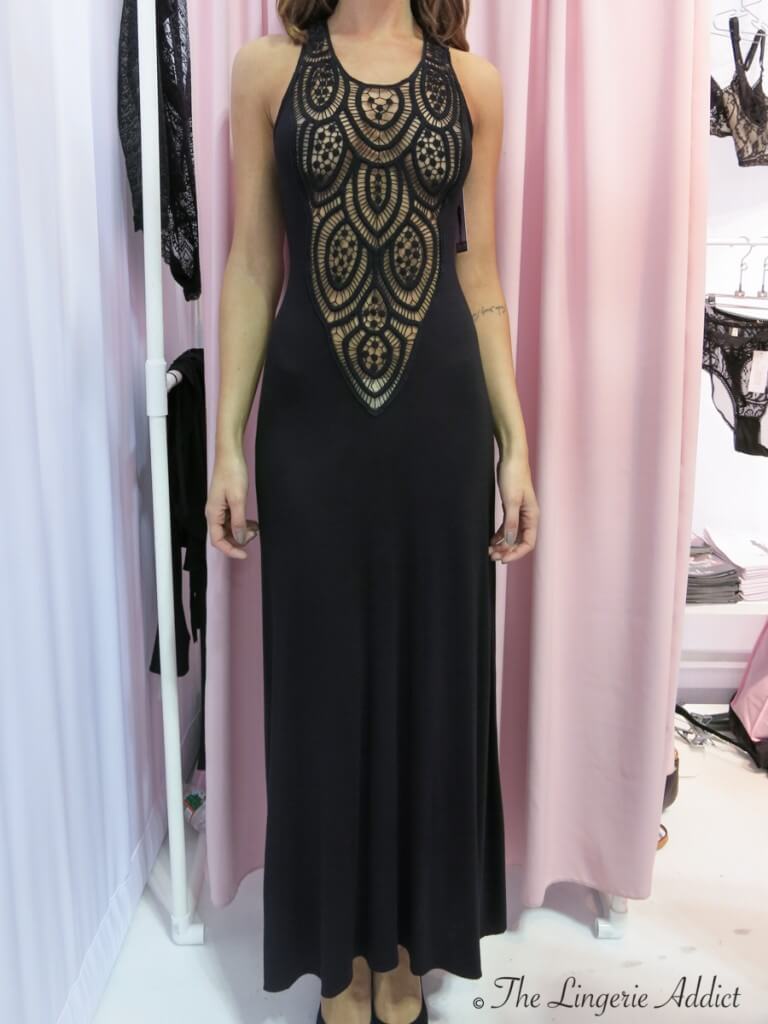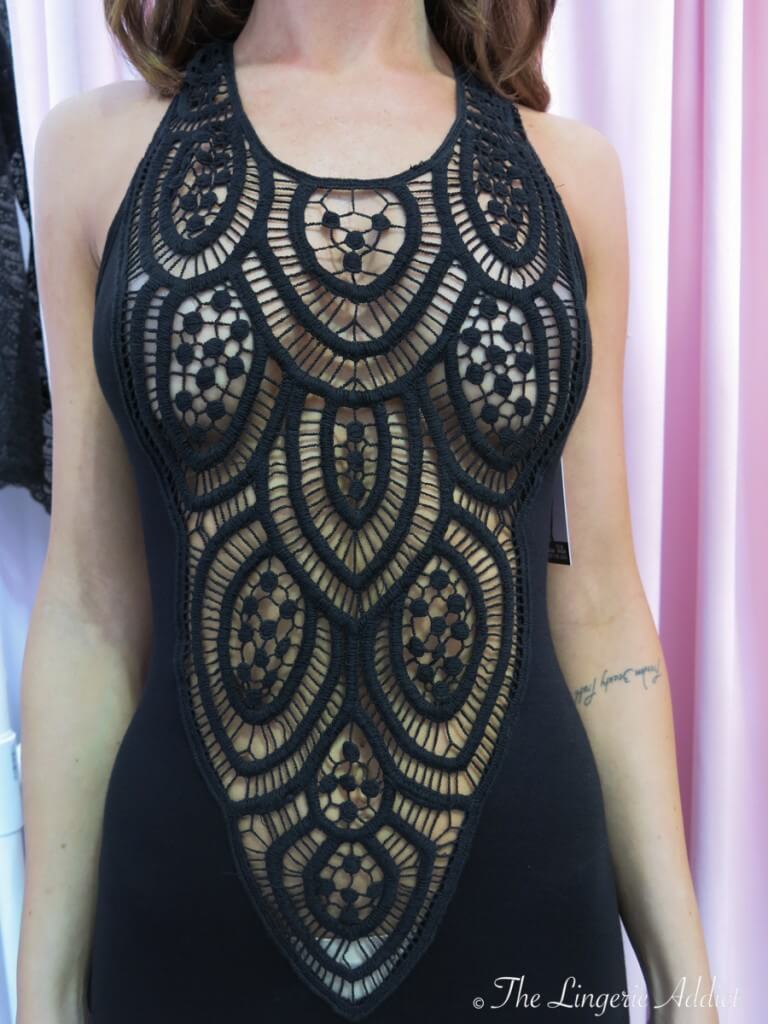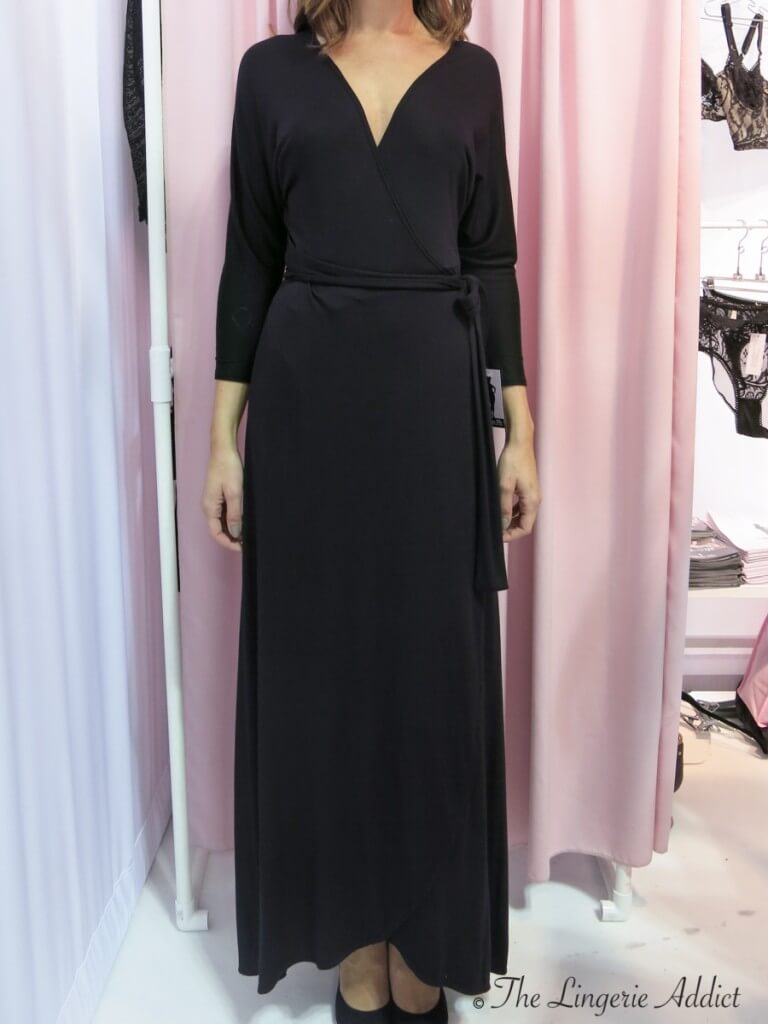 Edge O'beyond:
I was very surprised to see the brand new UK label Edge O'Beyond at Curve this year (they hadn't even officially launched their first collection yet at the time of market!). Getting a new lingerie brand off the ground is wildly expensive, far more than I think most people realize. Their first collection received some positive press, and while I do see a lot of promise from their second collection (the tulle bra and panty set below was a particular standout), I'm always worried when new brands try to get a foothold in a conservative industry. I hope the gamble pays off.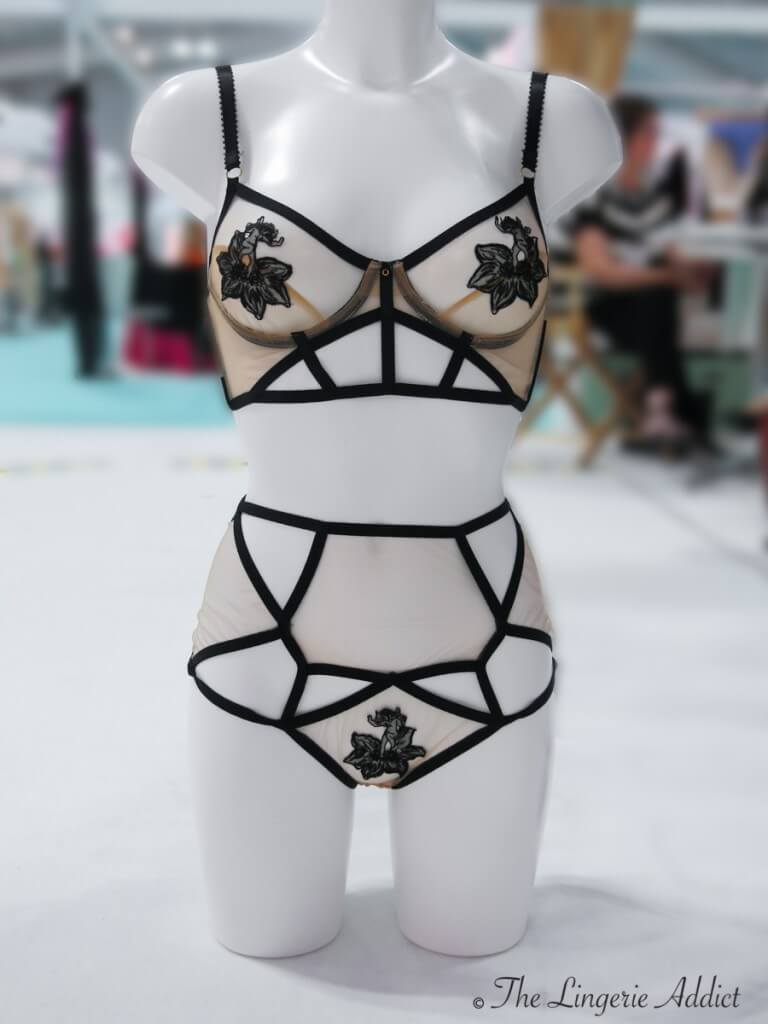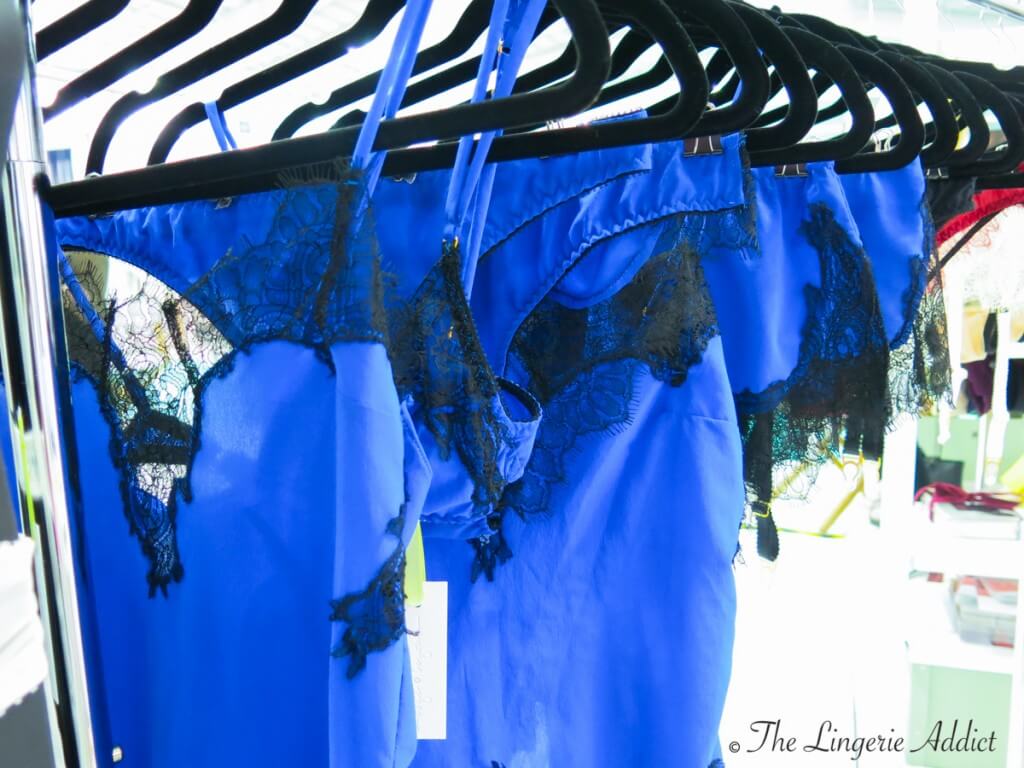 Elila:
Elila is a plus size and full bust lingerie specialist and one of the few companies offering off the rack bras up to a 54 band size (they also make bras in up to an N cup). With an emphasis on well-fitting undergarments for a traditionally underserved market, Elila produces sturdy, functional lingerie that's meant to stand up to the rigors of daily wear. Nowadays, they're also branching into more fashion-forward ensembles, like the beautiful cream embroidered set below - one of the best looks from this season's market.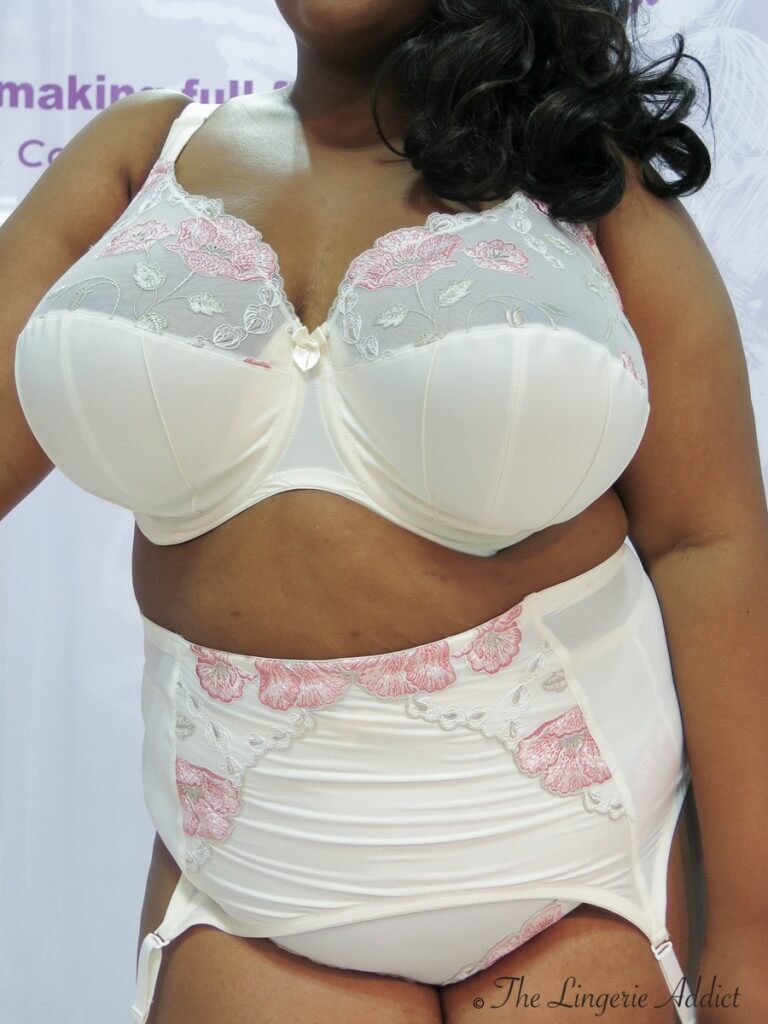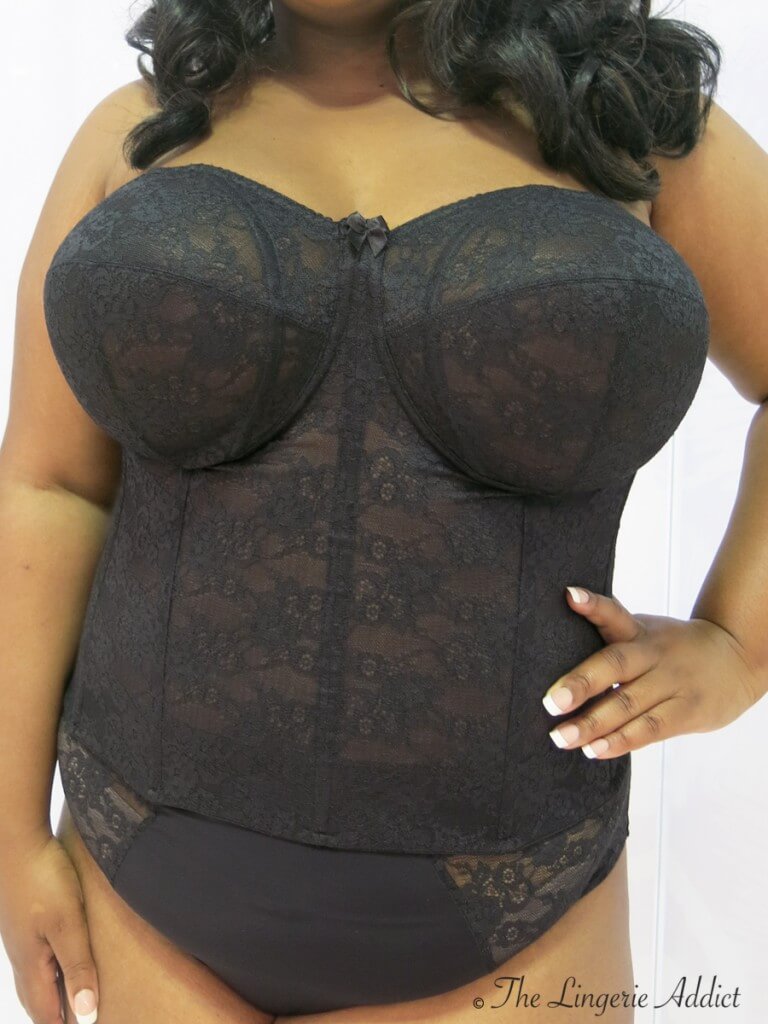 Elle Macpherson:
Since Bendon no longer has the Elle Macpherson license (their next partnership will be with Heidi Klum instead), I imagine you may see these styles tagged as Heidi Klum Intimates in the near future - assuming they're not discontinued entirely, of course. Elle Macpherson Intimates is (was?) a steady, dependable brand consumers could rely on for pretty lingerie at a friendly price point. They were one of the first designer labels I tried, and I'd still recommend them today. The white eyelet set in particular was a definite standout for the summer months.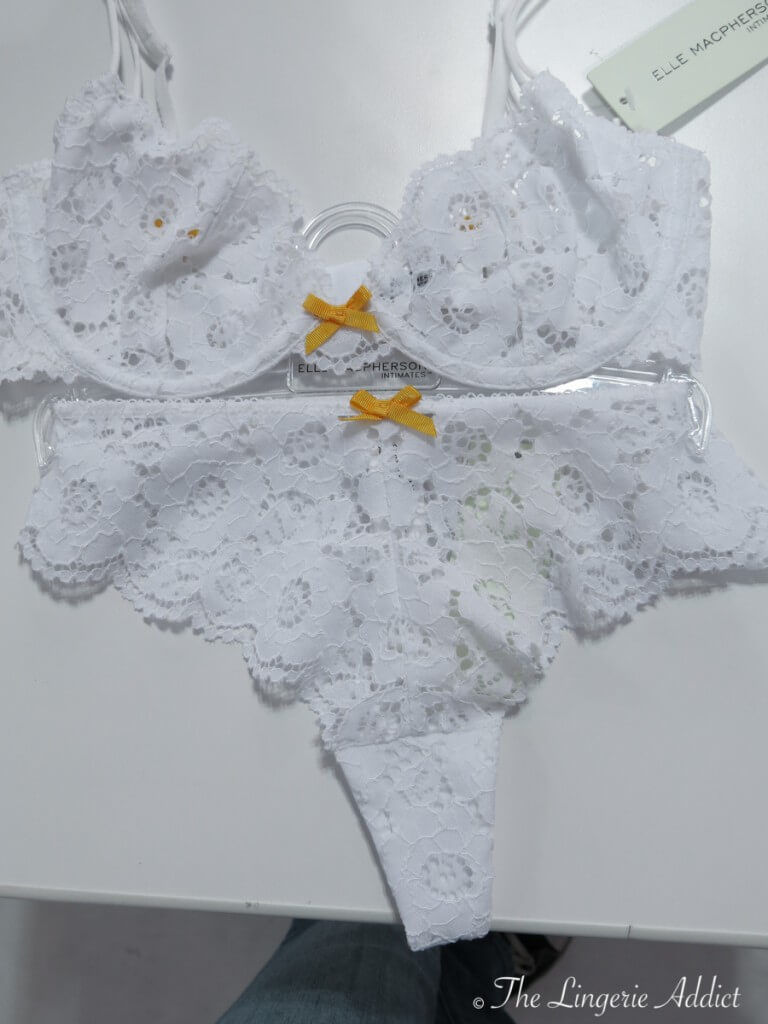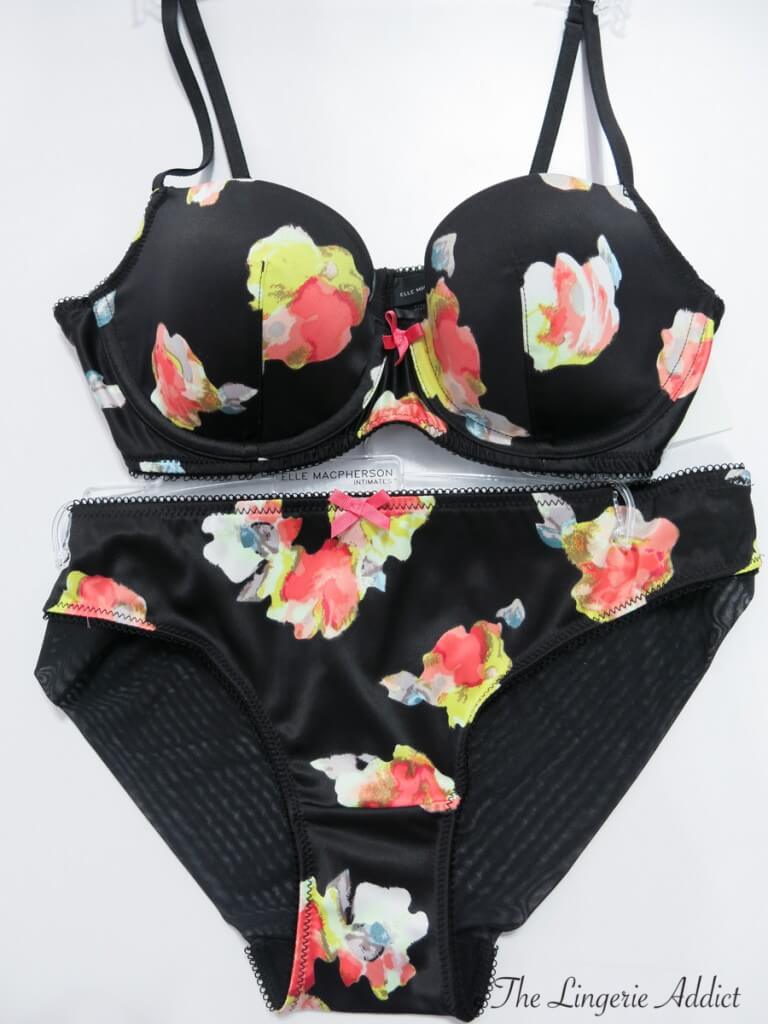 Else Lingerie:
Sometime within the last year, Else Lingerie became a real brand to watch for me. I think they have the capability to make it as a major label (they would be perfect for the more well-known department stores), and design-wise, I'd put them in a similar category to Elle Macpherson, Huit, or Stella McCartney. The emphasis is on beautiful, yet accessible, lingerie. The satin teddy below was one of my favorite pieces from this season's lingerie market, and I sincerely hope it gets picked up by all the best boutiques next year.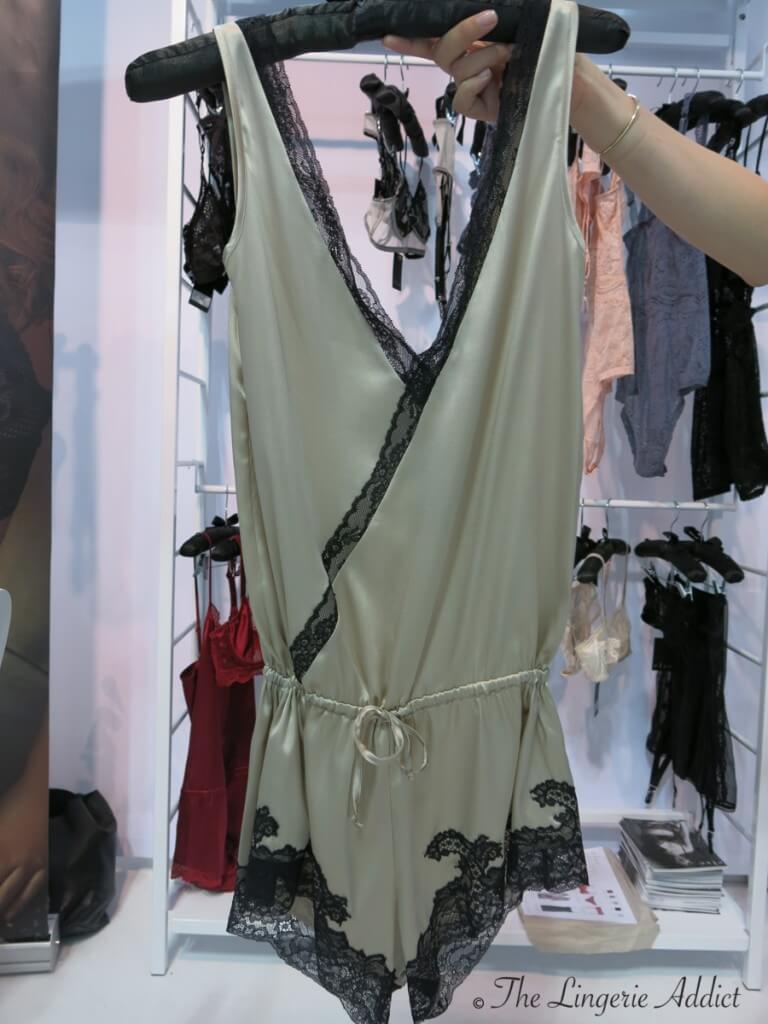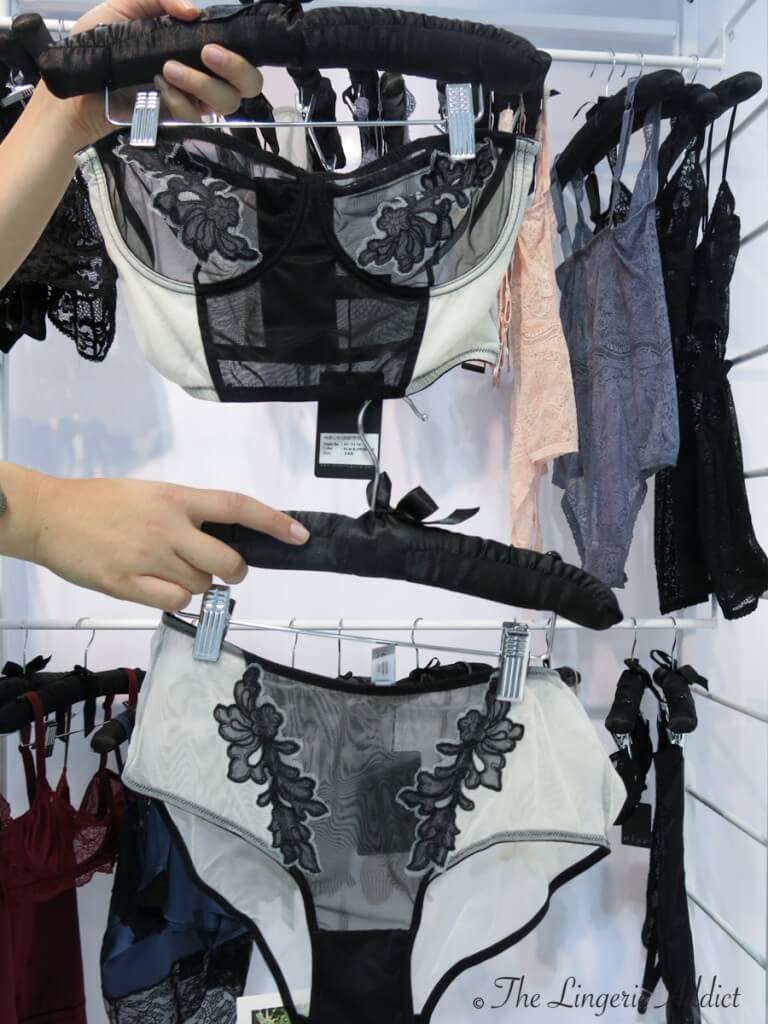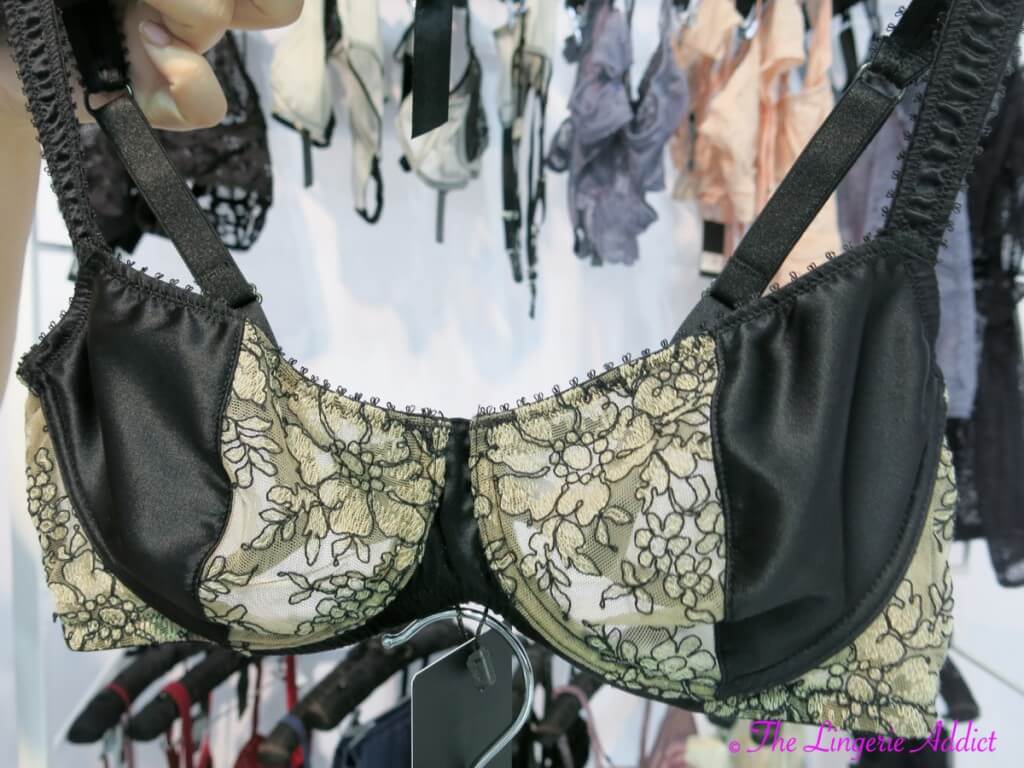 Empreinte:
There are two words that come to mind for me when discussing Empreinte Lingerie: 1) luxury and 2) fit. Empreinte is a European full bust specialist and they combine some truly amazing textiles (look at the blush set below!!!) with a particular dedication to perfection. Think of this as high-end comfort...especially if you're a woman who wears a larger cup size.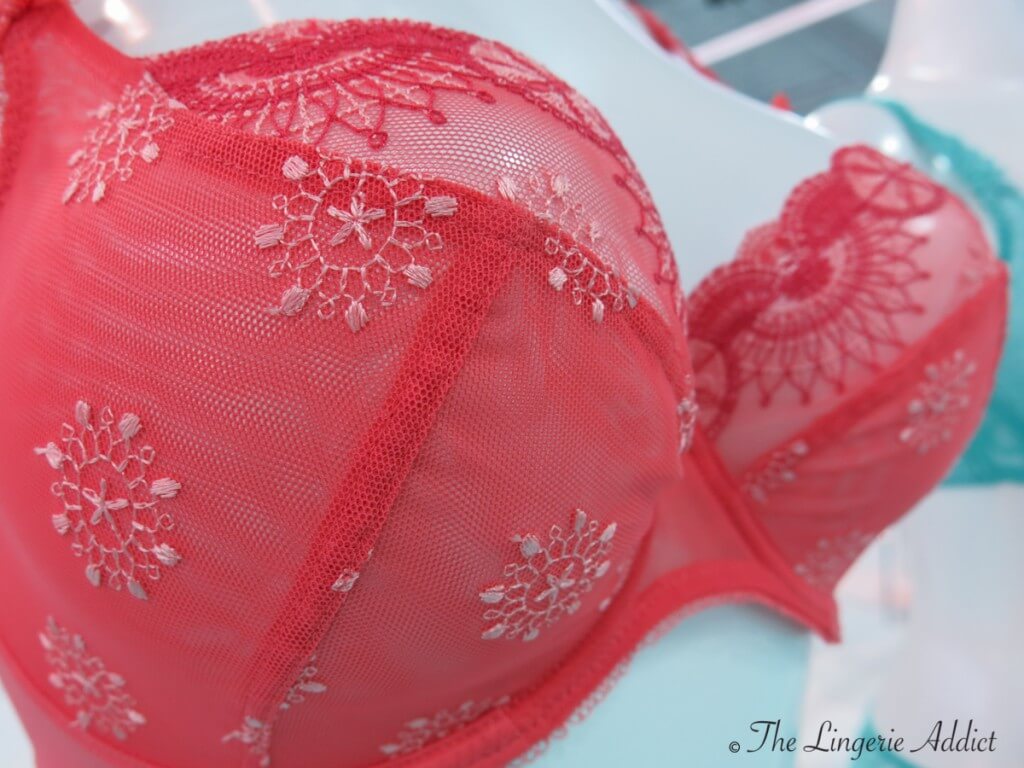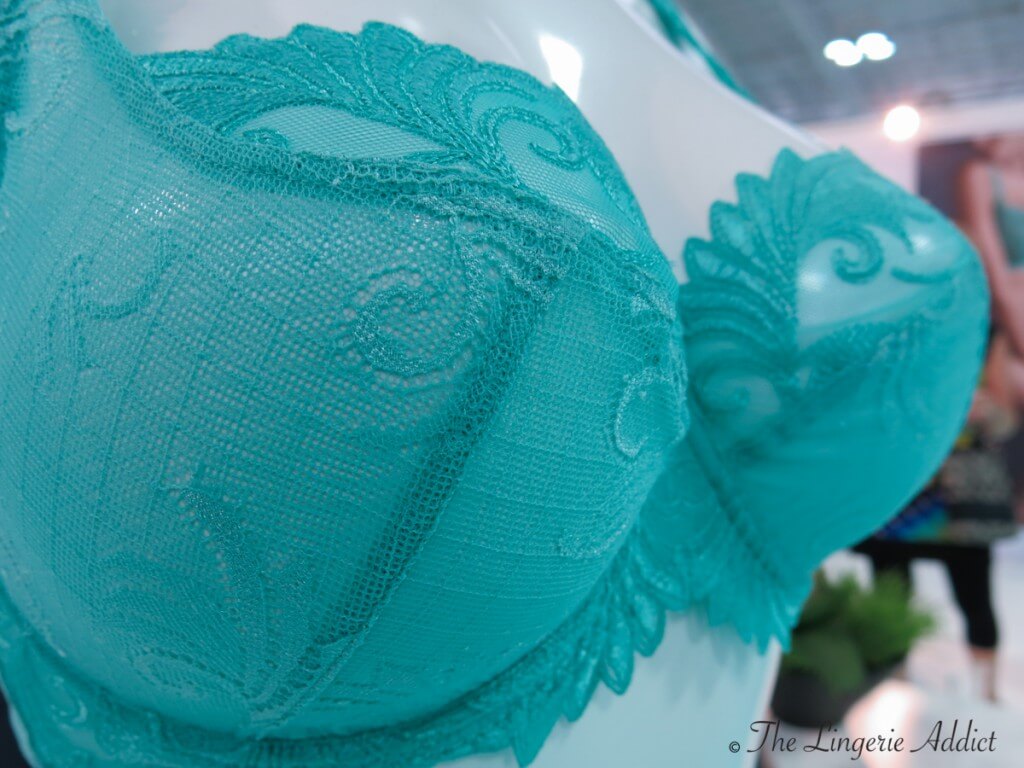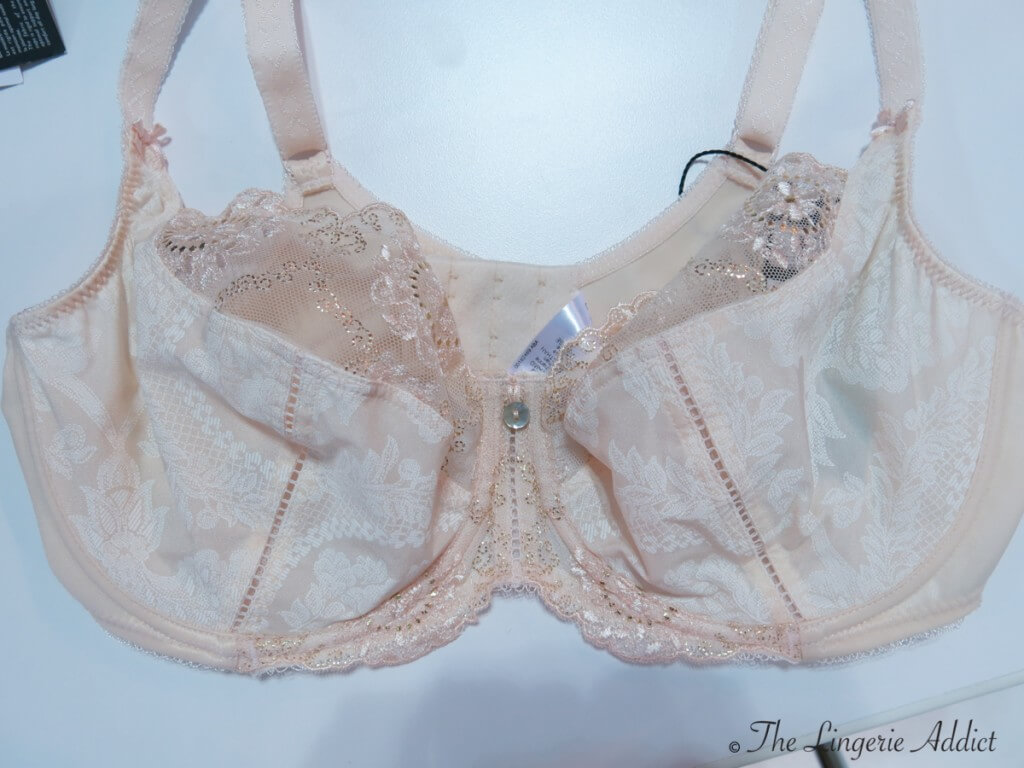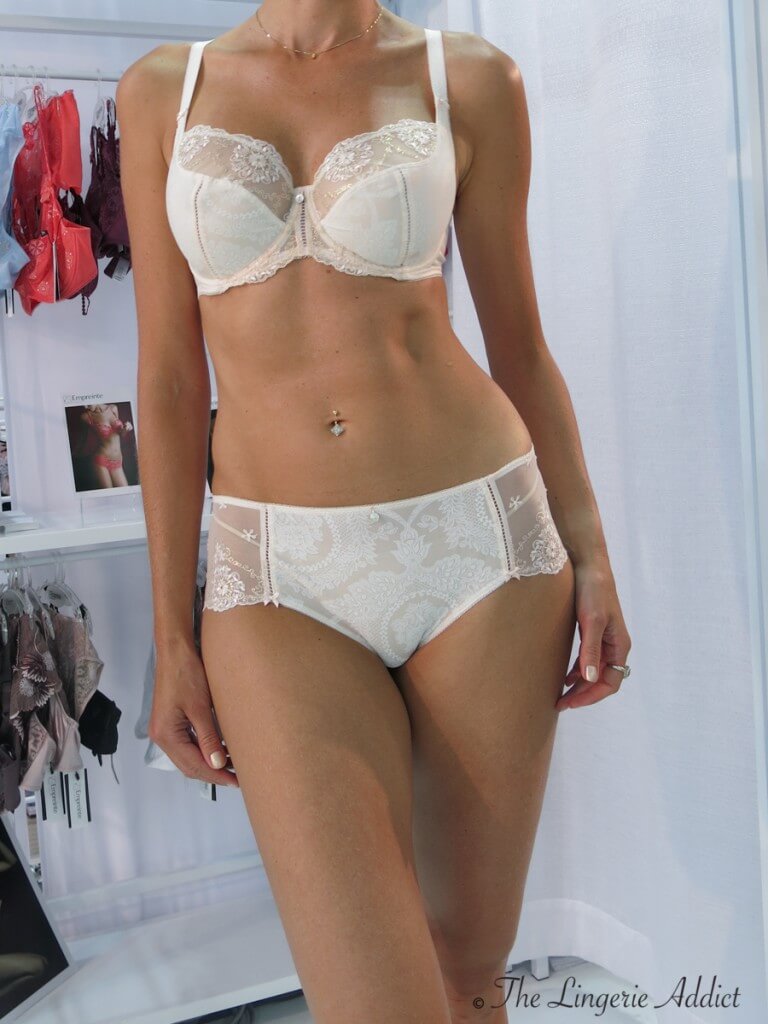 Evollove:
Another of the Bendon brands (along with Elle Macpherson, Stella McCartney, and Pleasure State), Evollove doesn't have a firm foothold in the Unted States yet. The brand is a D-G cup specialist with an emphasis on trendier aspects of lingerie like color, print, and texture. The full bust market is an area that can always use more options, and it'd be nice to see Evollove take off in a way its sister brands have stateside.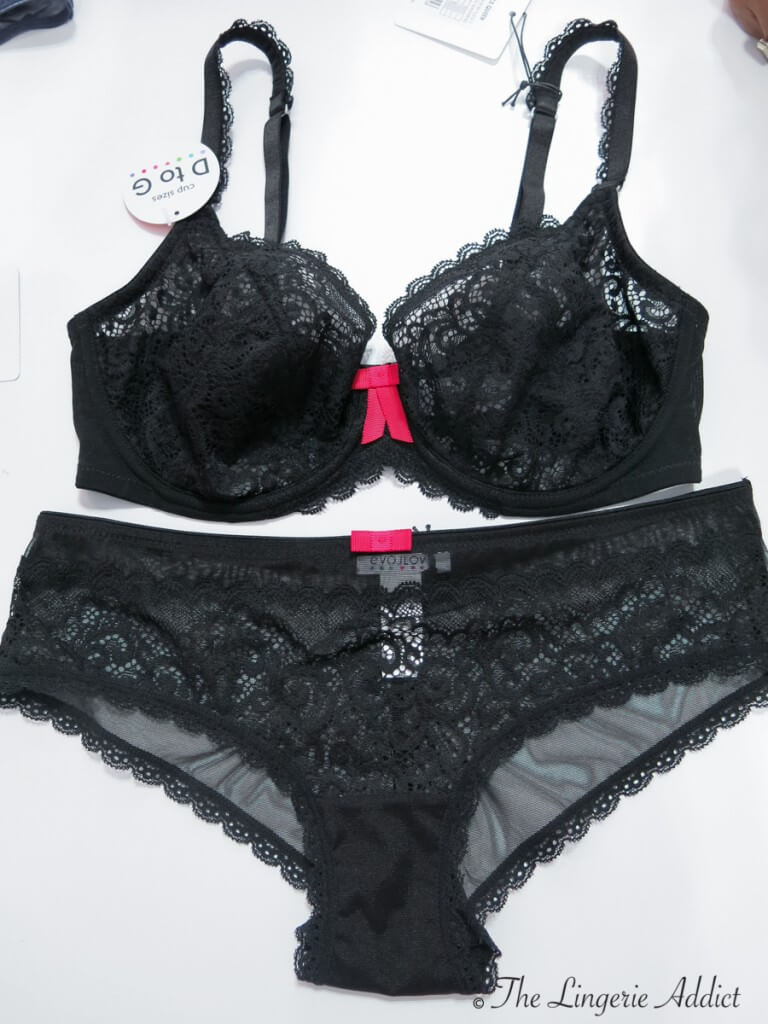 Fantasie:
Another full bust specialist, Fantasie Lingerie (which is also an Eveden brand) consistently releases sophisticated, refined bra sets for women in fuller bust sizes. Their classic, lace overlay Ivana range is a favorite of mine, and I was very happy with this sneak preview for next season. The two sets immediately below this paragraph were among my top choices from the entire market tradeshow, and I'll be quite disappointed if they don't make an appearance in my favorite lingerie boutiques.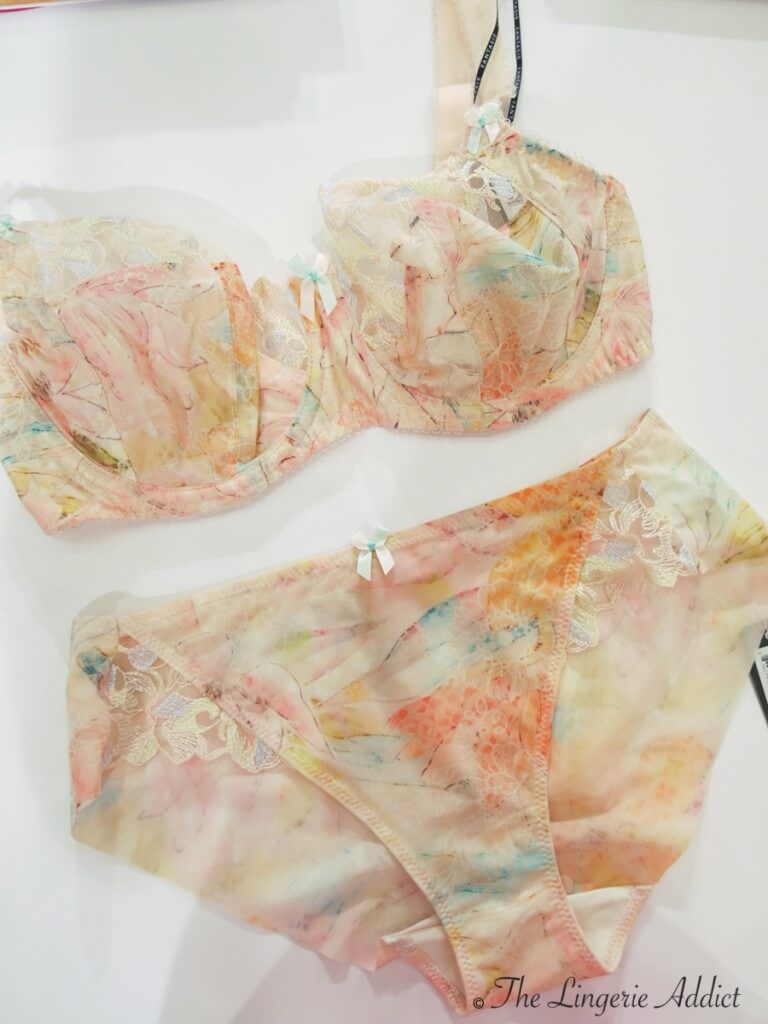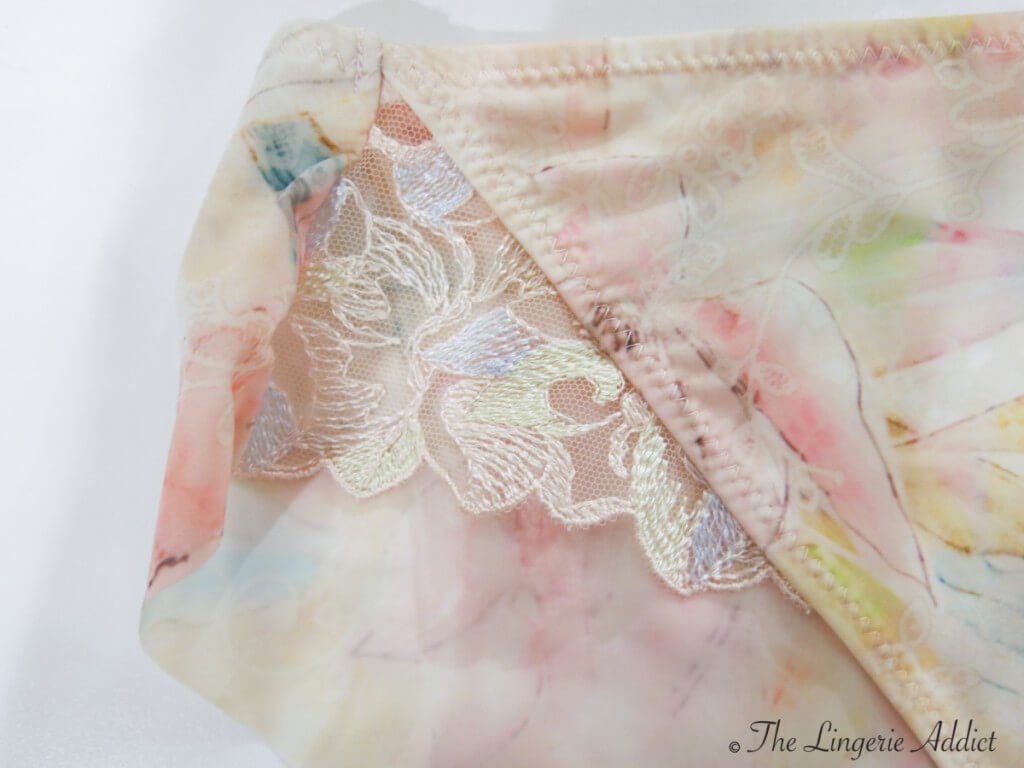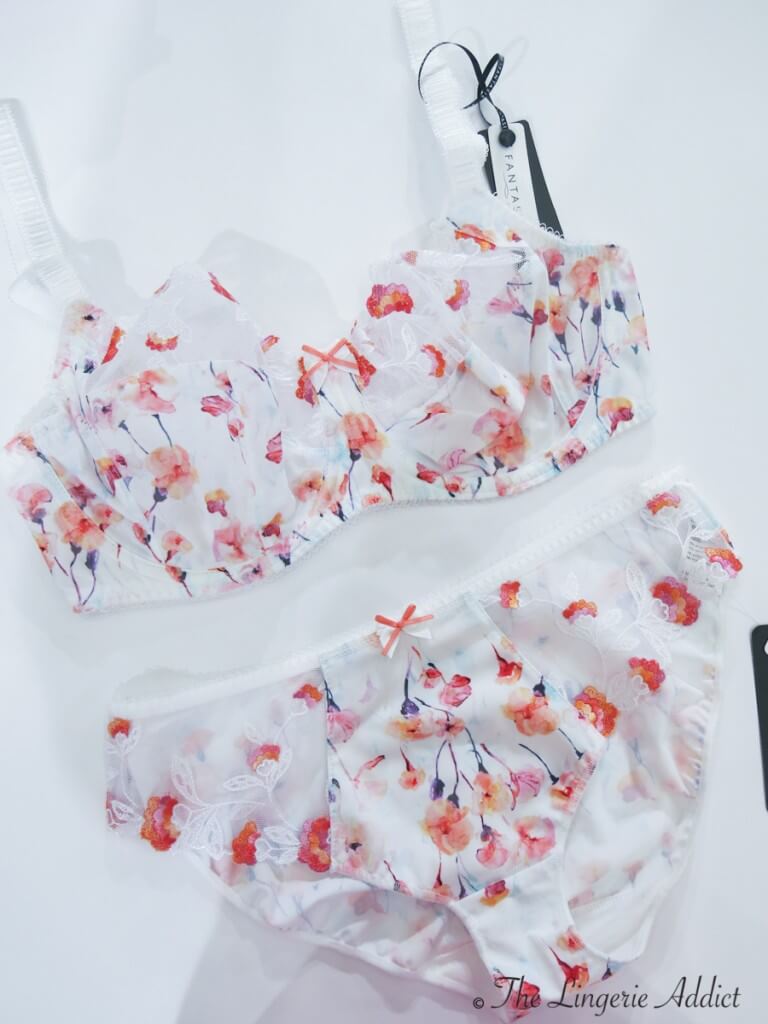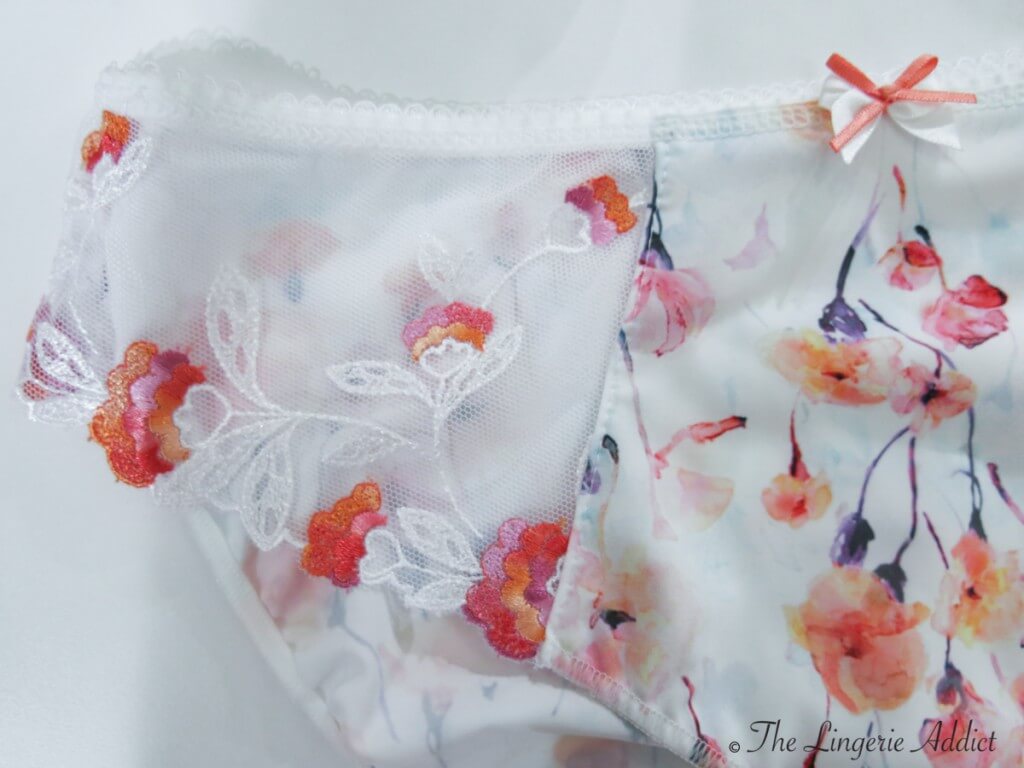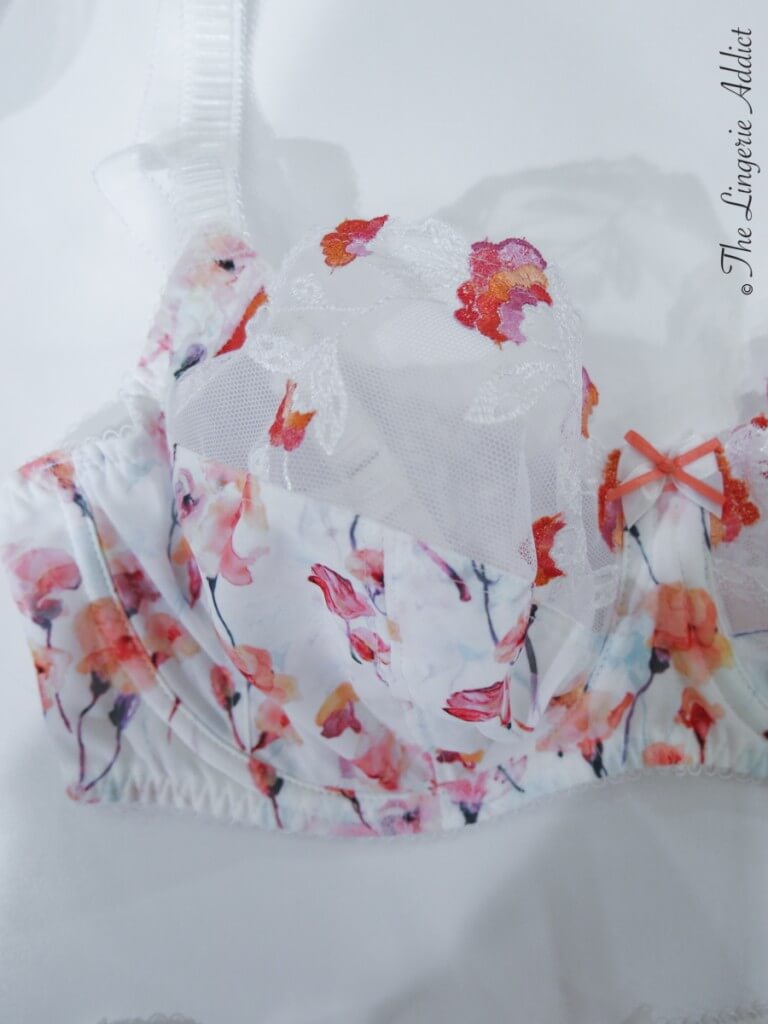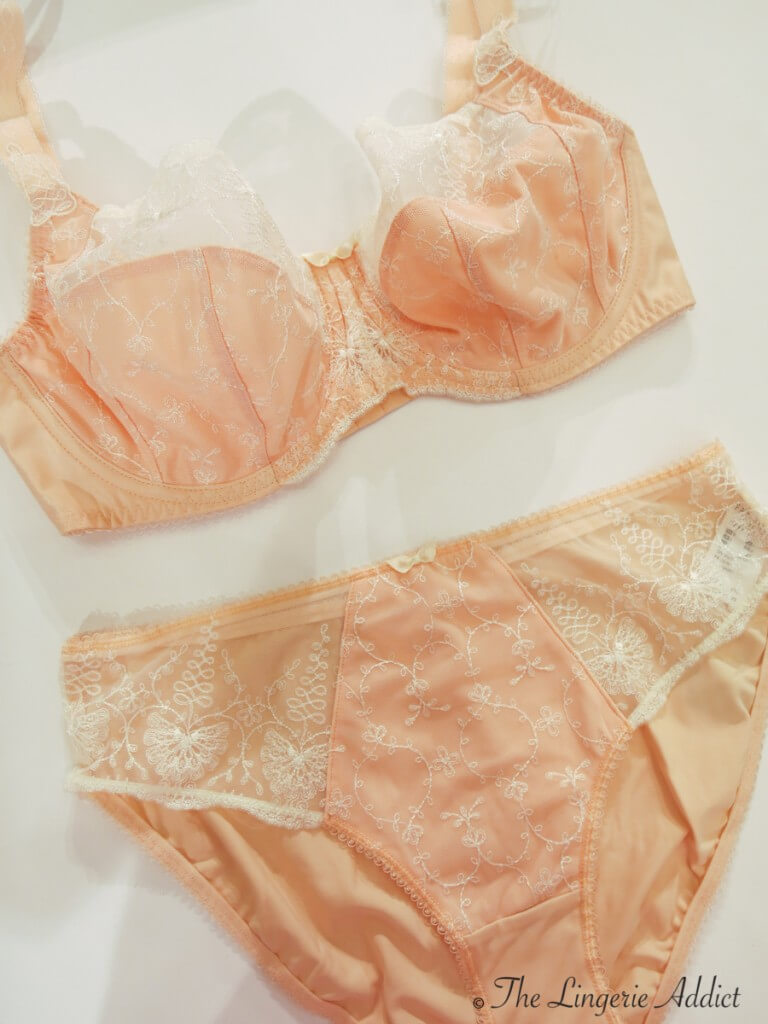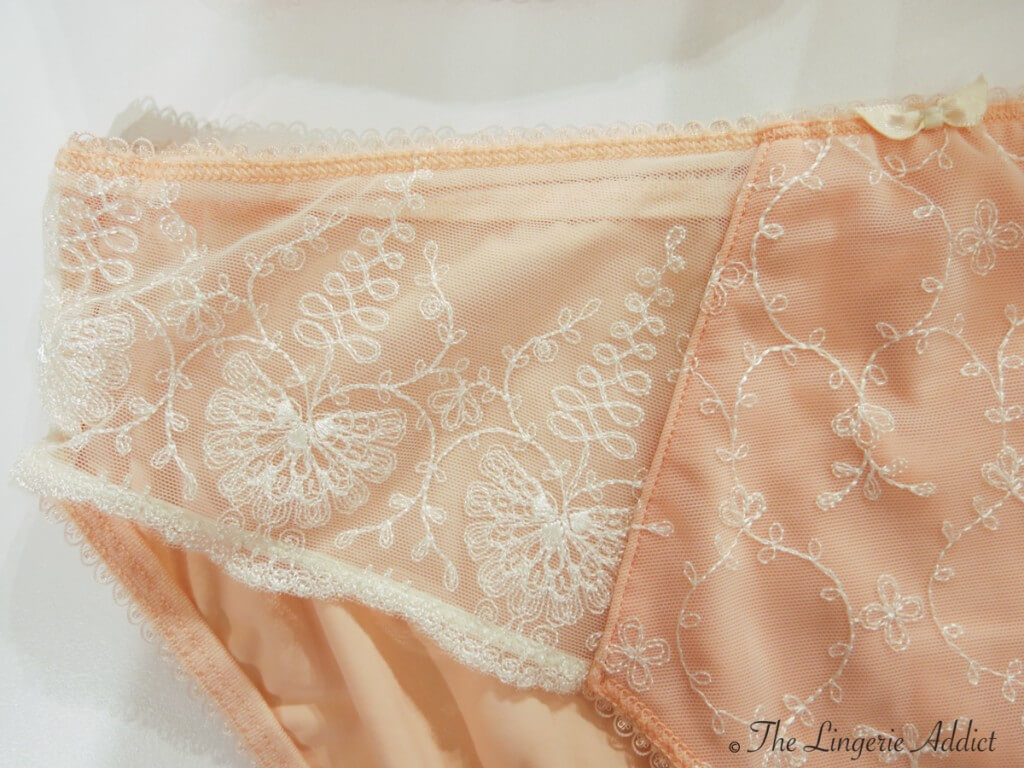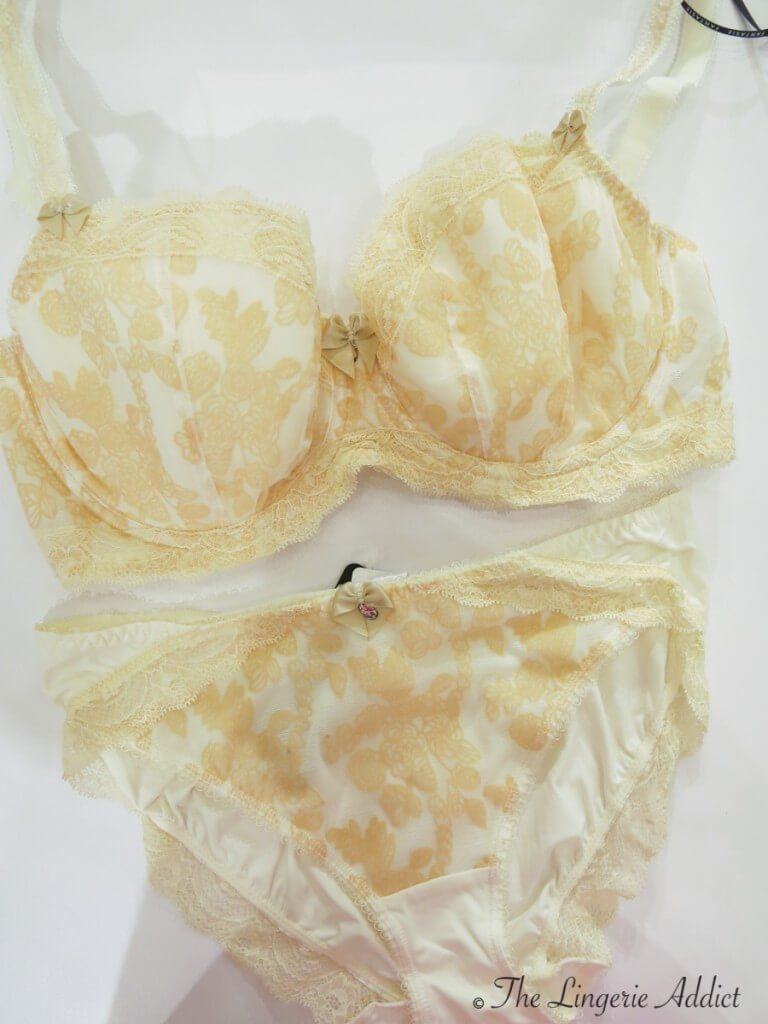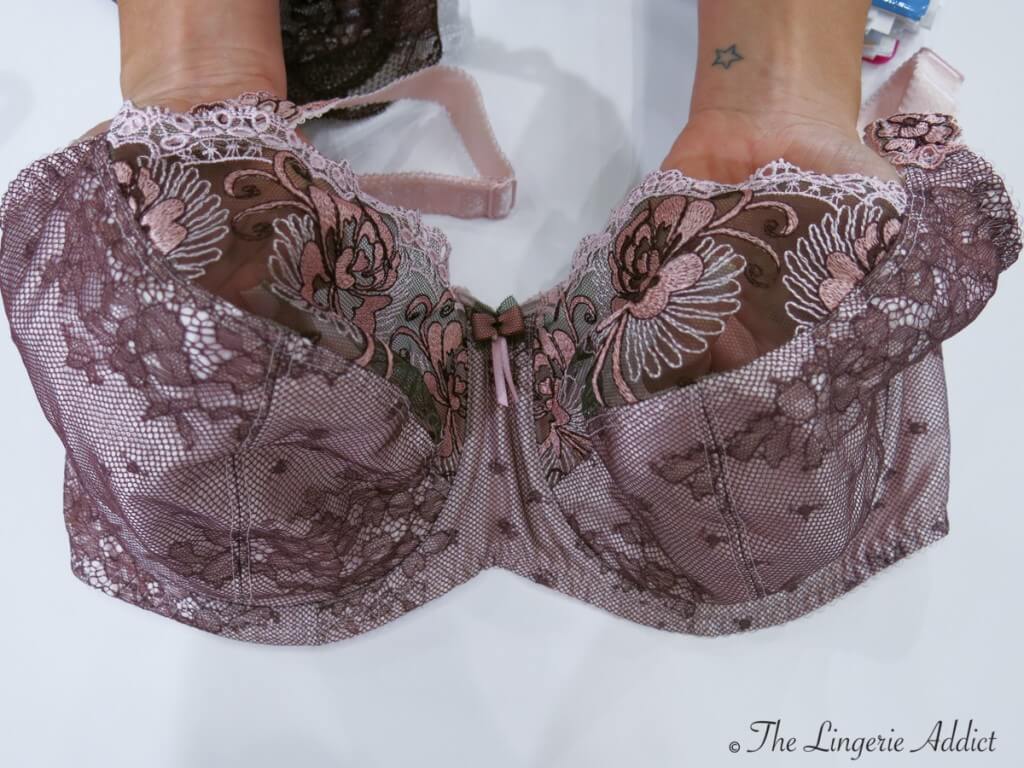 Freya:
Another brand from the Eveden family, Freya also specializes in full bust sizes, manufacturing bras up to a K cup. The floral print bra set immediately below was a strong market standout for me, and I also thought their swim range was especially fun and exciting. It's nice to see Freya stretching their boundaries a little when it comes to color and print.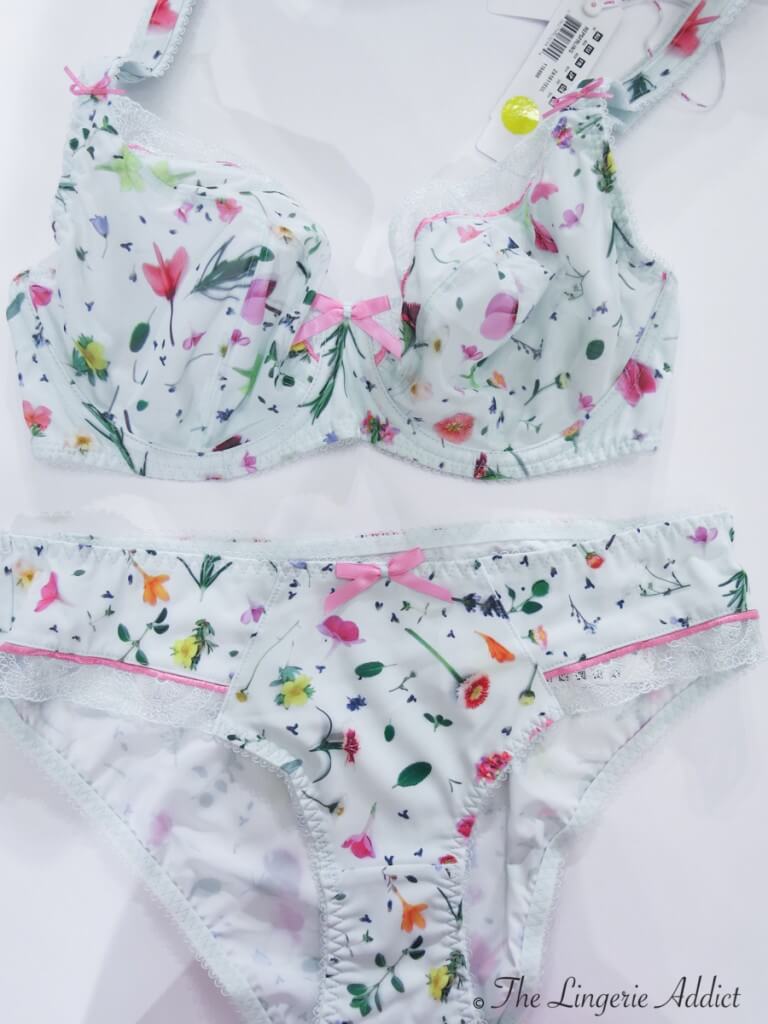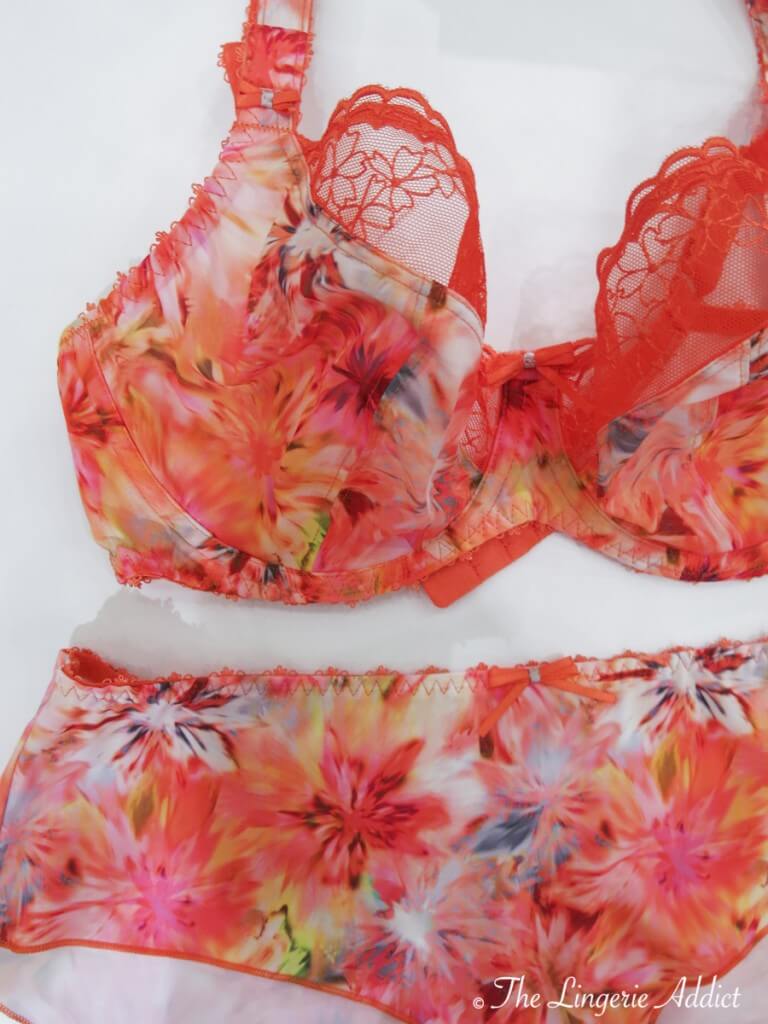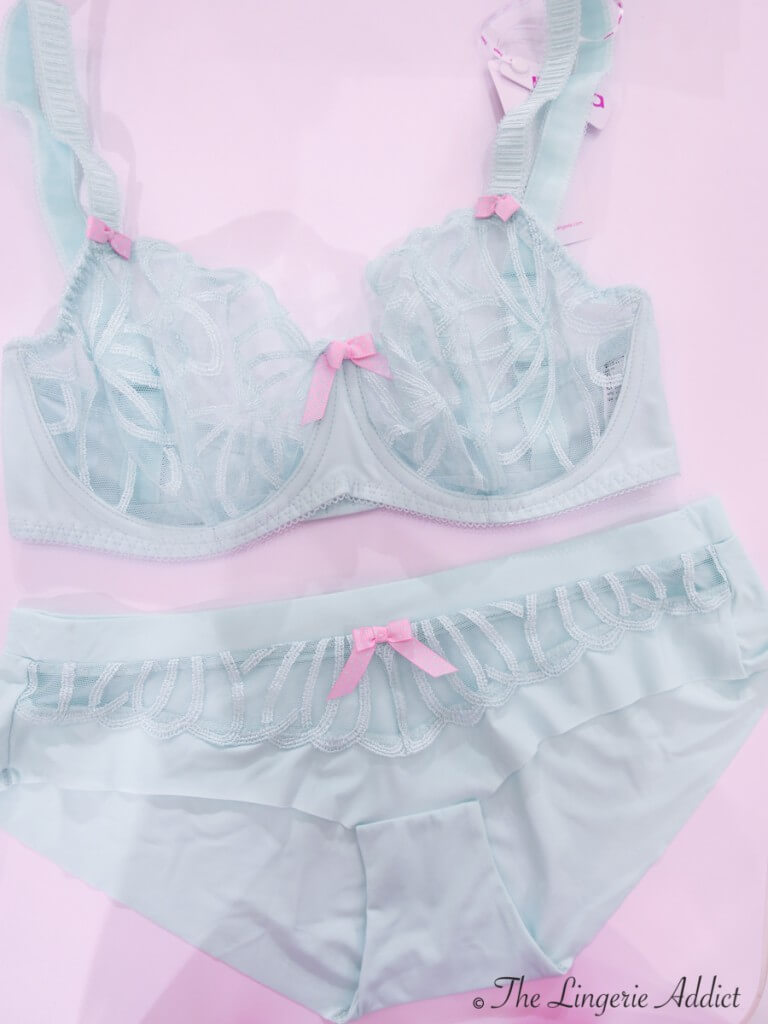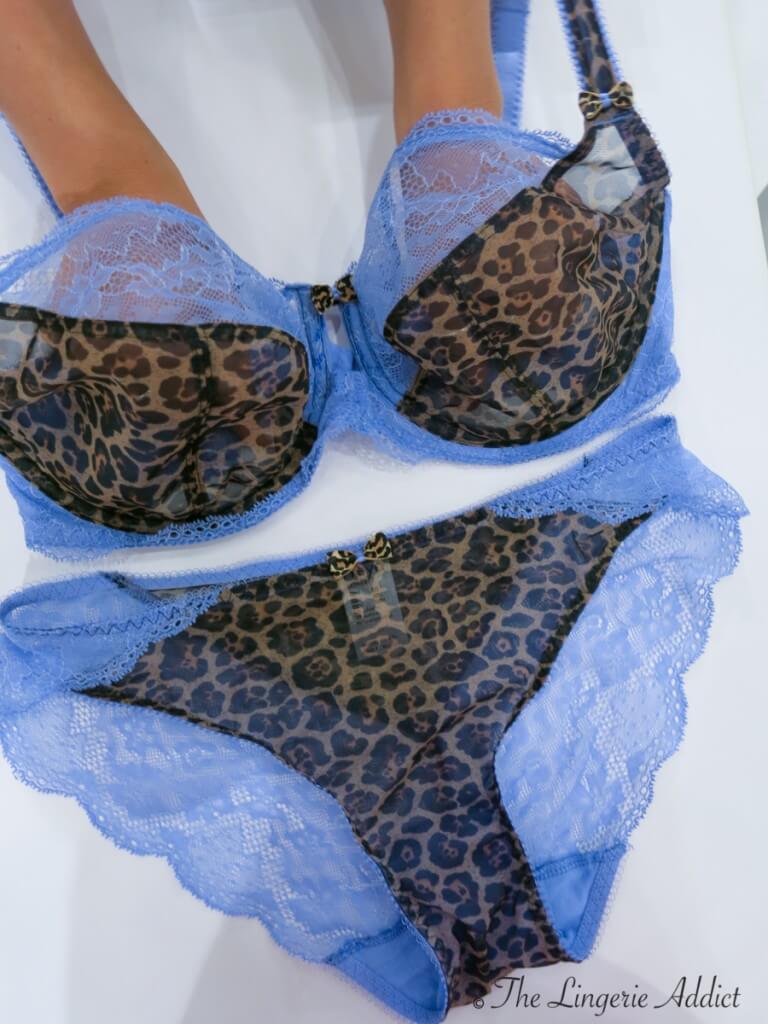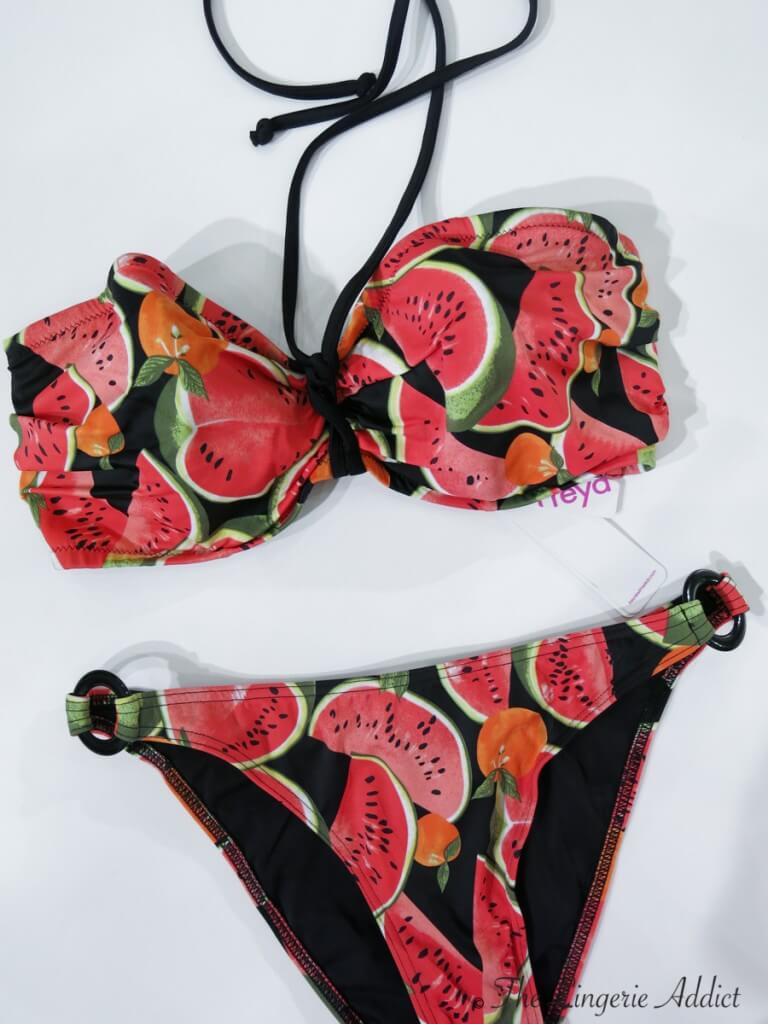 Goddess:
The plus sized specialist in the Eveden family, Goddess produces bras in up to a 50 back size and N cup size. Traditionally, Goddess is not to be the most fashion forward of Eveden's brands, so it was very exciting to see the company pushing into lighter, more romantic colors and patterns for Spring/Summer 2015. I'm a fan of all three looks below.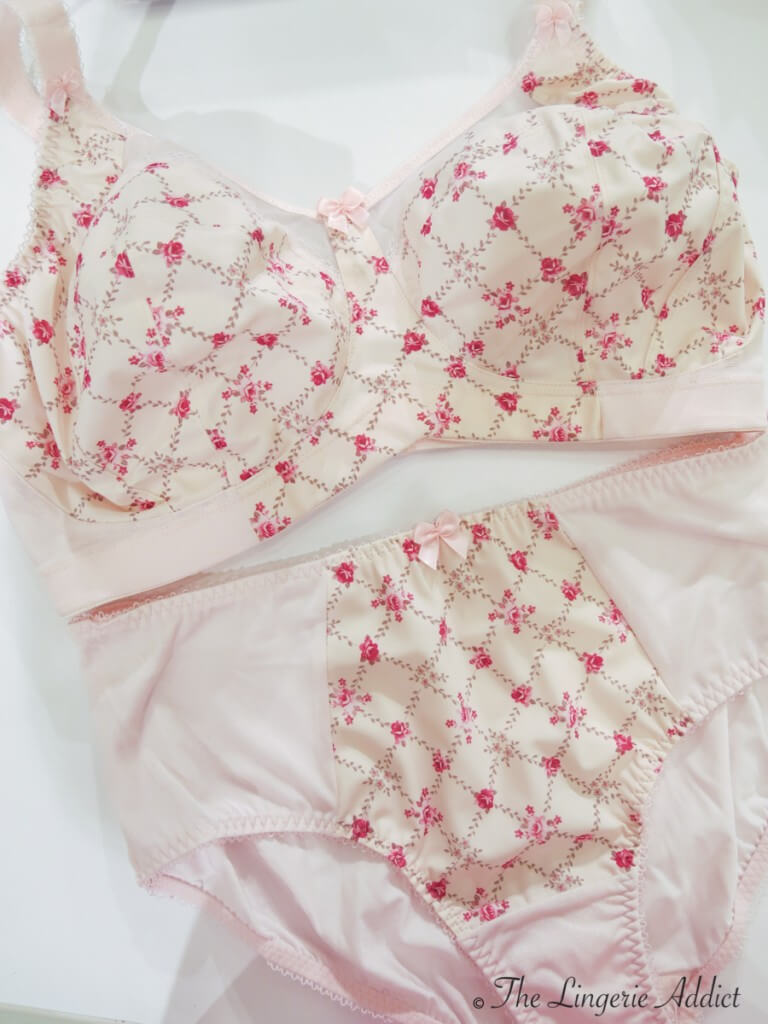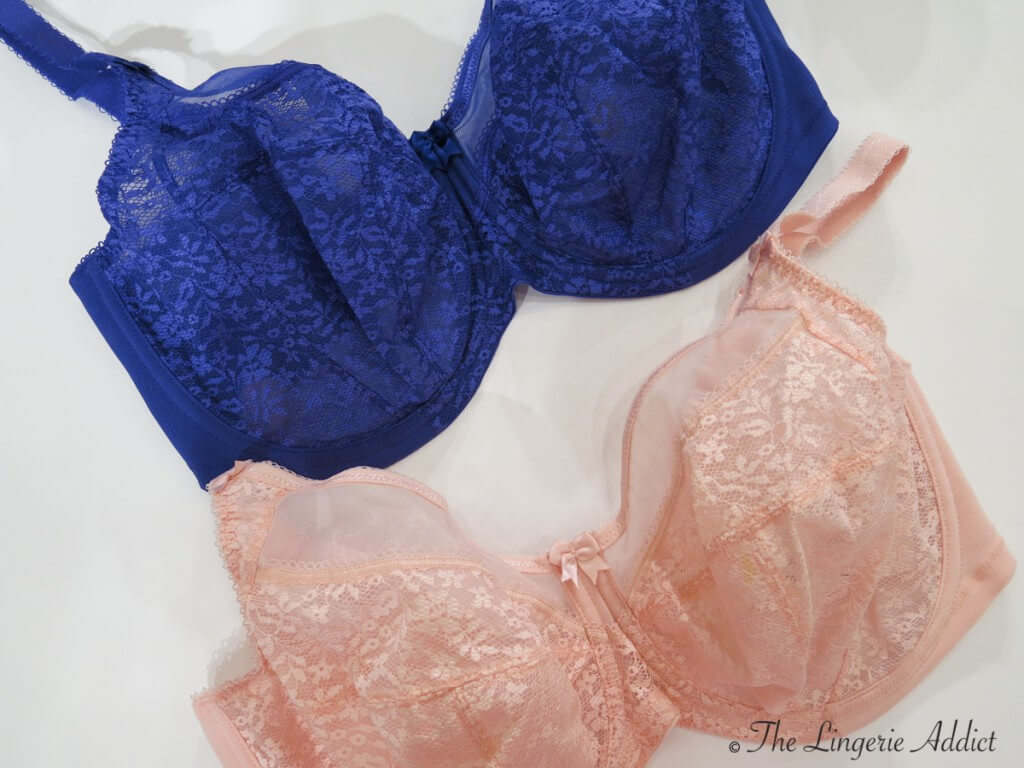 Harlow and Fox:
I am really, impossibly excited for Harlow & Fox and I have been since their debut. While there are plenty of luxury lingerie options for women in the B-D size range, there are pitifully few for fuller busted women (i.e. those who wear DD cups and up), and Harlow & Fox is seeking to fill that niche. Having seen the collections in person several times, I am amazed at the quality of fabric and attention to detail this brand exhibits. A top pick for me from the entire market season was the floral robe below. I plan on buying one as soon as possible.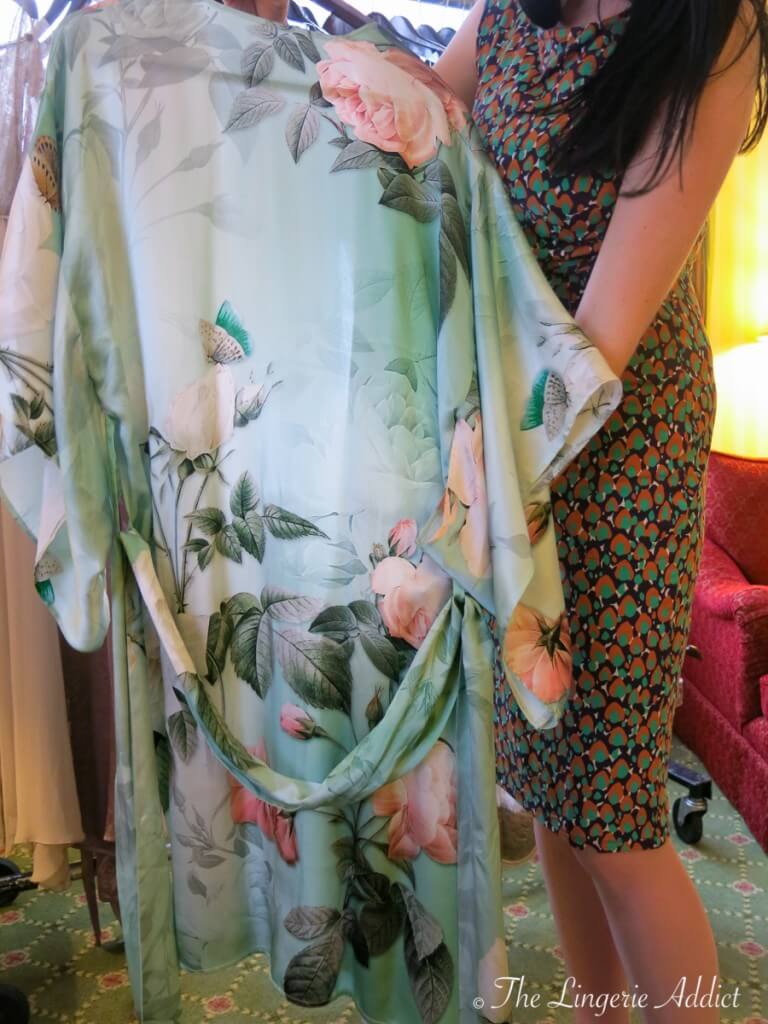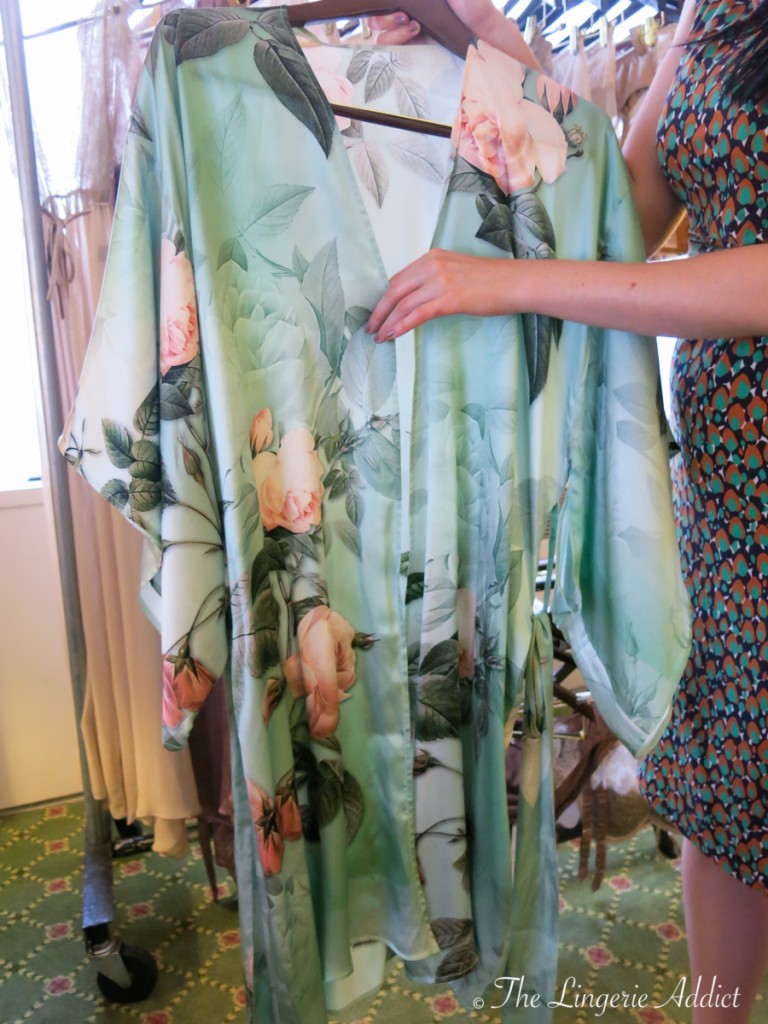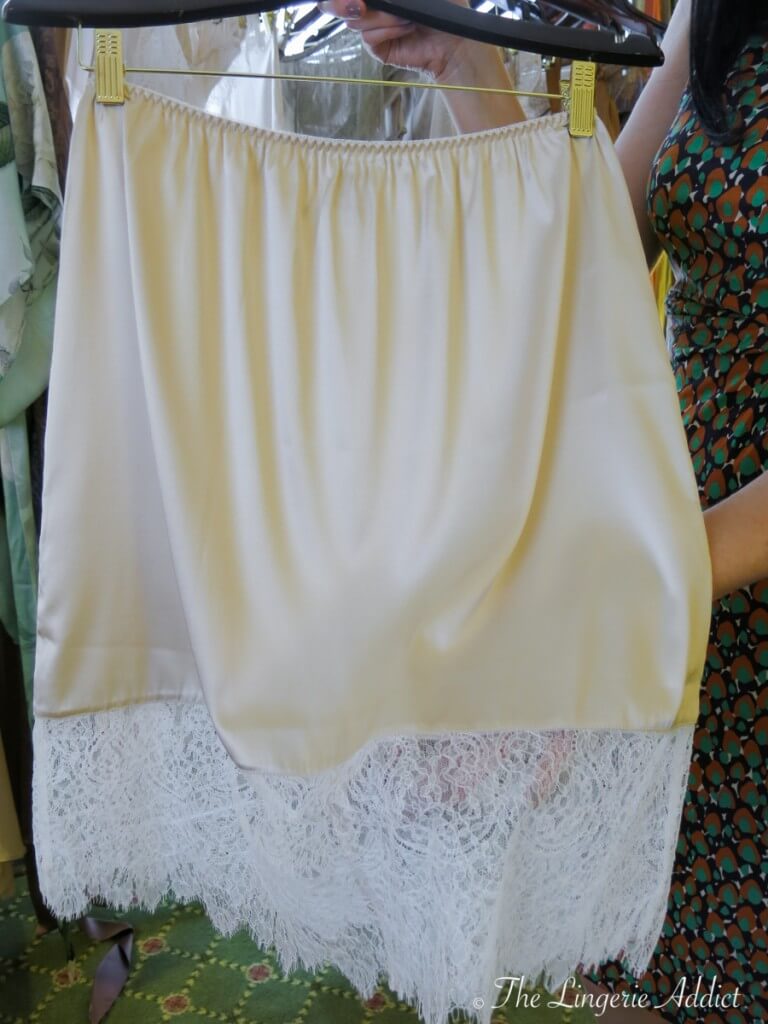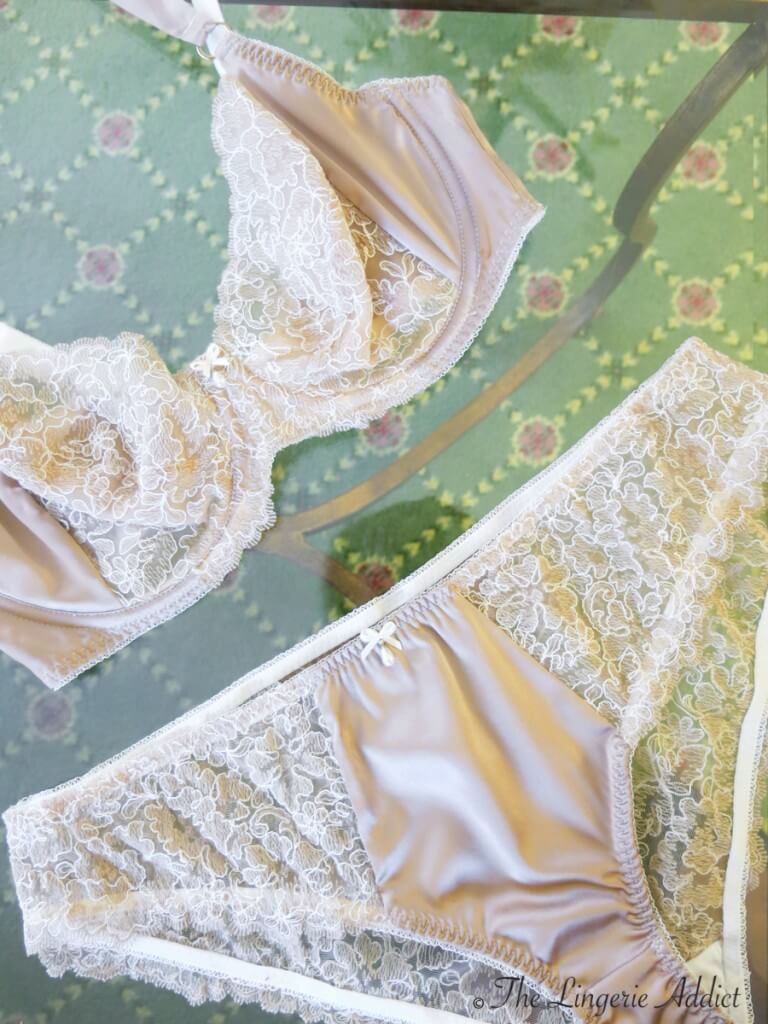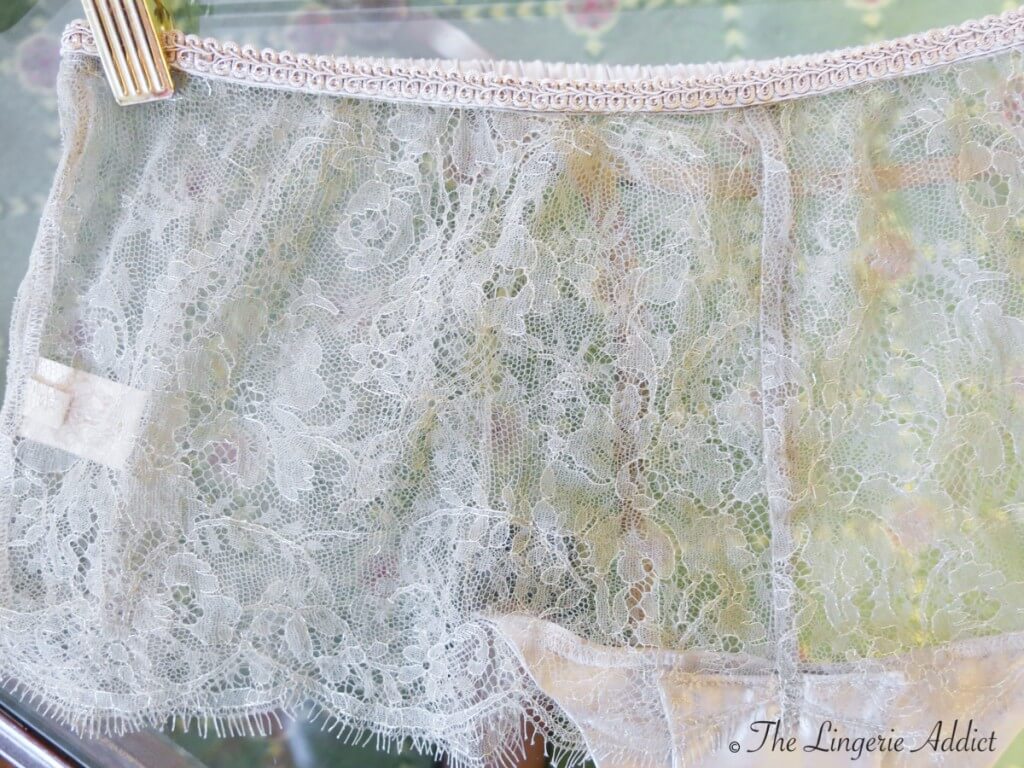 Huit:
Huit is Eveden's only brand for smaller busts (i.e. below D cup, though the company also makes some styles in up to F), and is also, in my opinion, their most fashion-forward label.  Two of the most exciting things I saw at market this season were the embroidered sets below. This is amazingly avant-garde, not just for Huit, but for the industry in general, and I hope to see these looks featured in a few editorial shoots next year.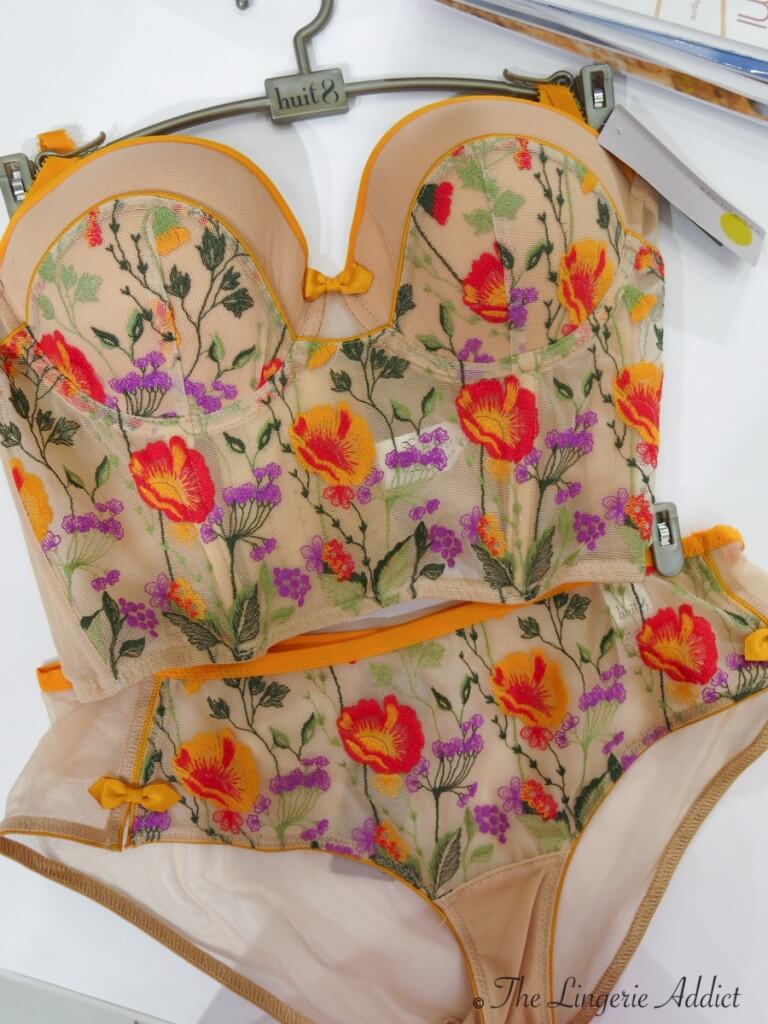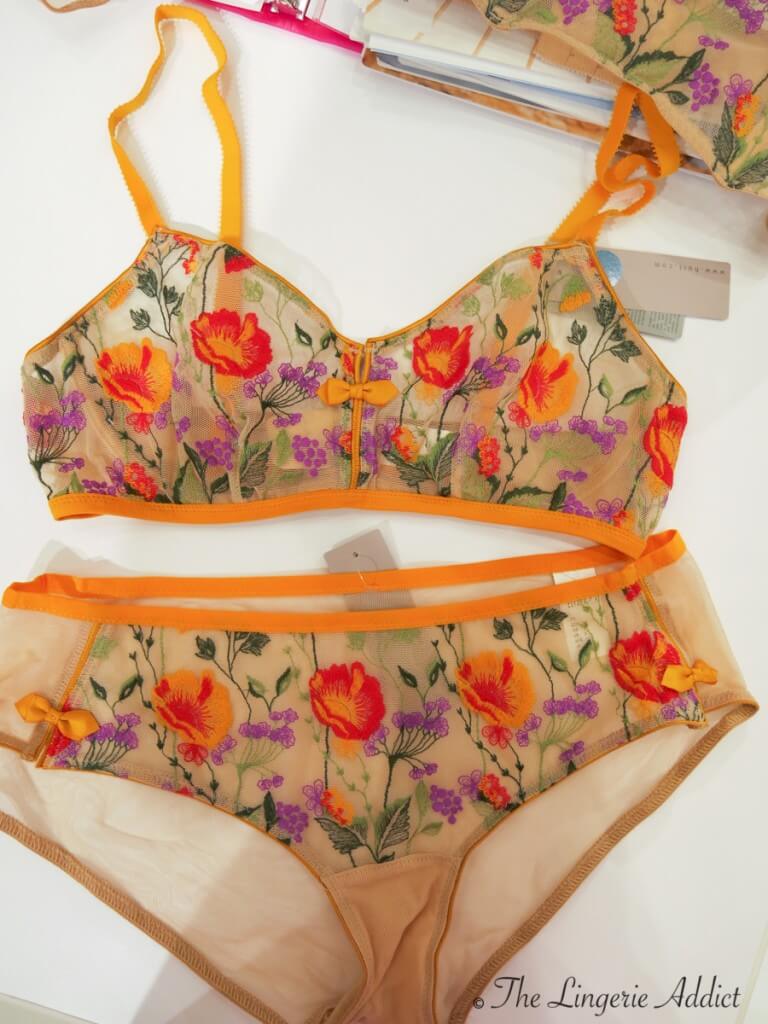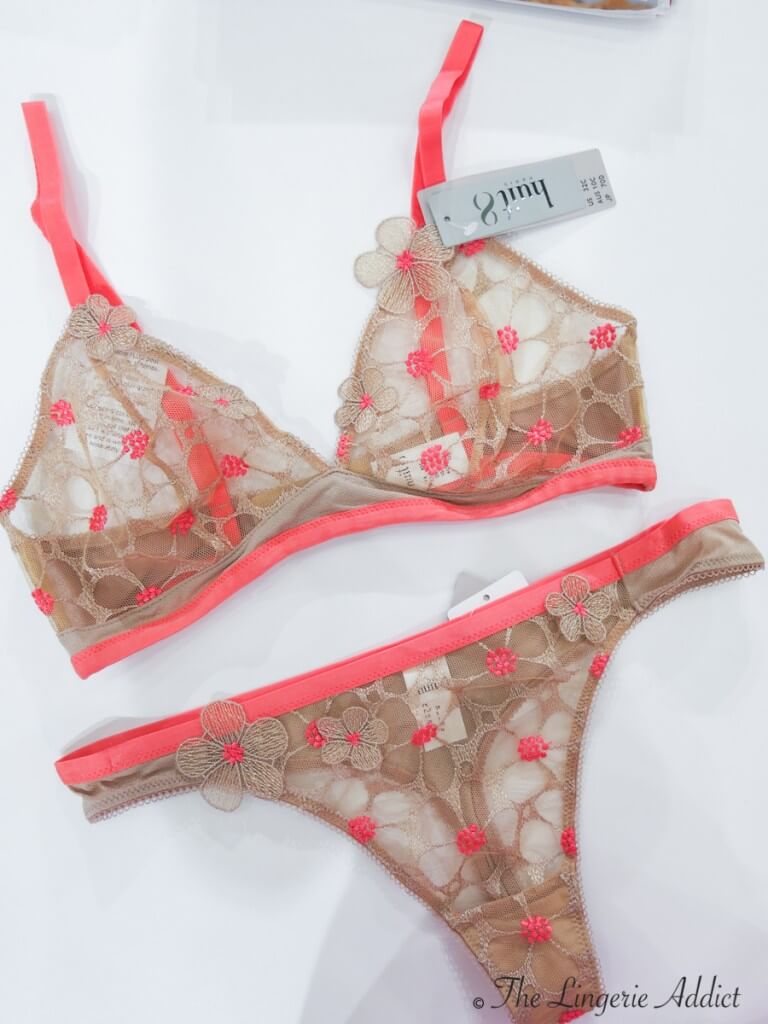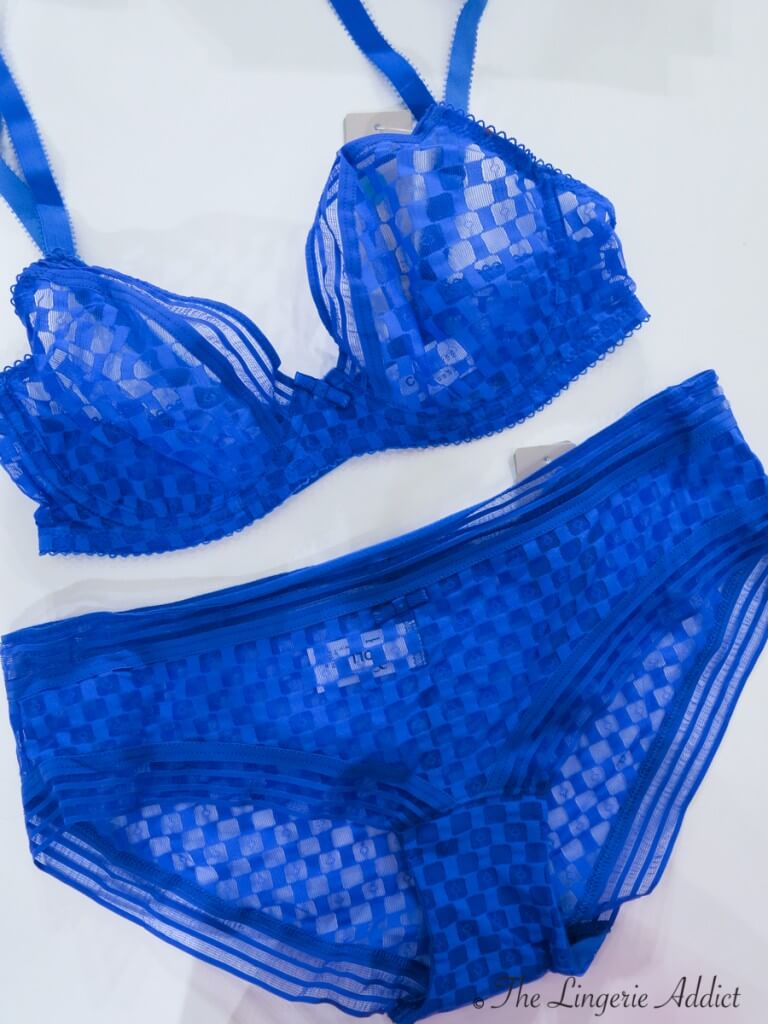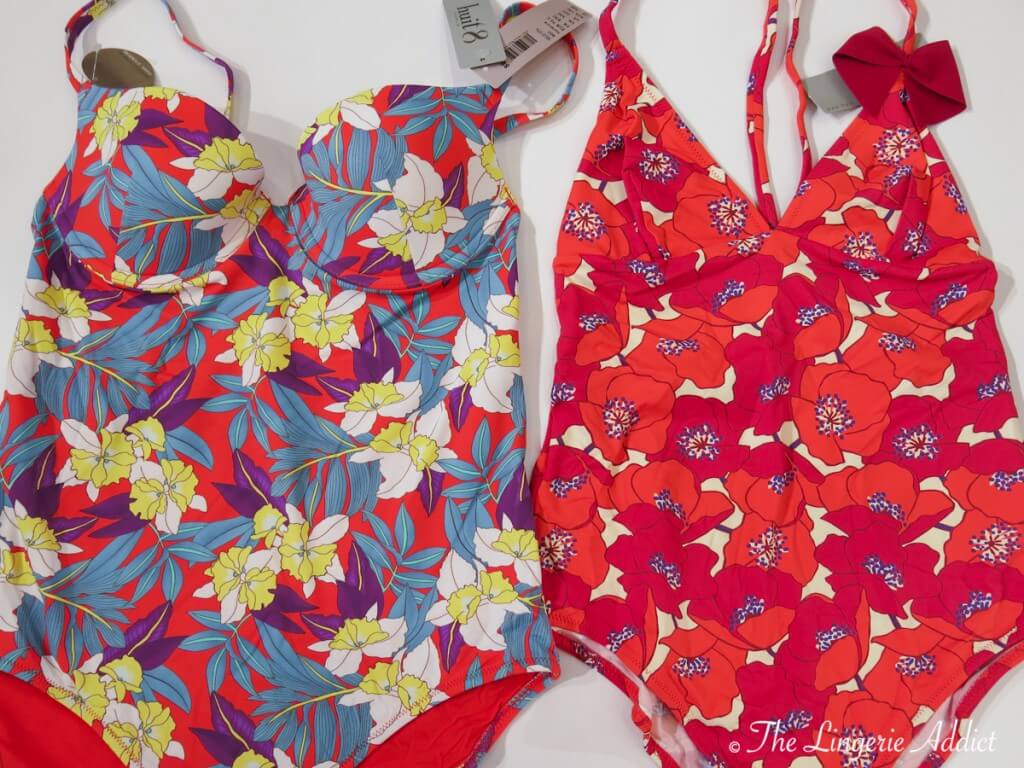 Jane Woolrich:
A staple of the luxury lingerie world, Jane Woolrich is a brand with a classic vision of silk nightgowns and lace peignoirs. Now that I've been bouncing around tradeshows for a few years now, I have tremendous respect for any designer that deliberately bucks trends and fads and sticks to their own aesthetic, which, in Jane Woolrich's case, means timeless, elegant lingerie. I fully admit to not really understanding this label when I first became a lingerie blogger, but now I am undoubtedly a fan. This is perfect for swanning around your drafty, countryside estate (whether it's a real estate or simply the one in your dreams).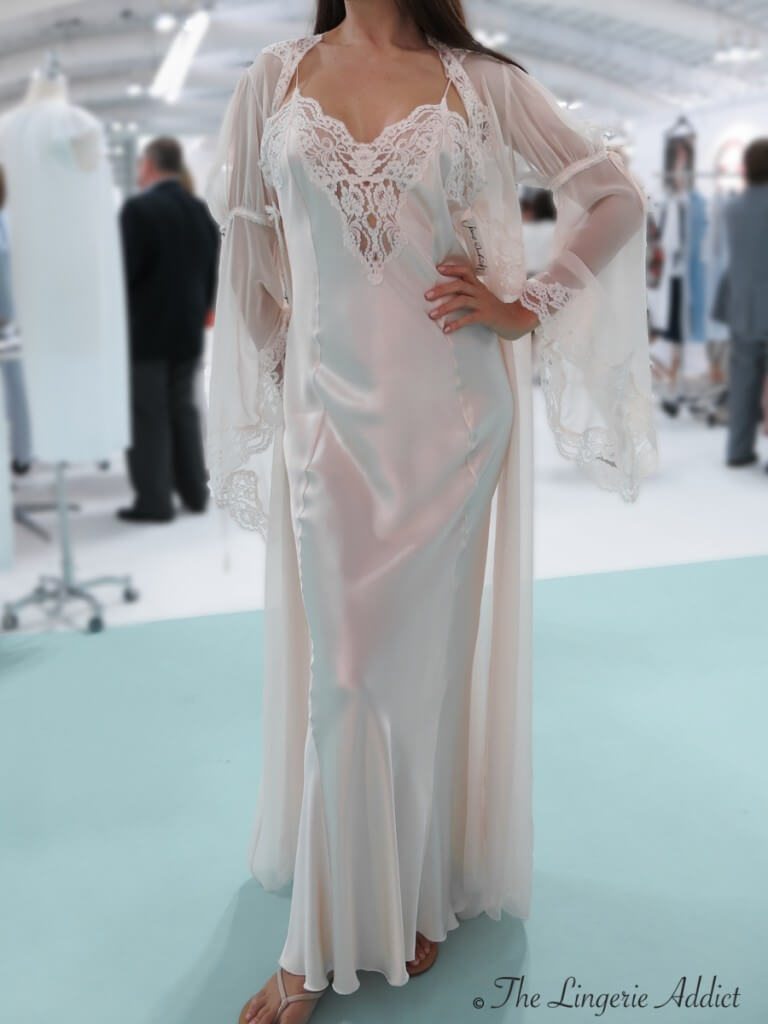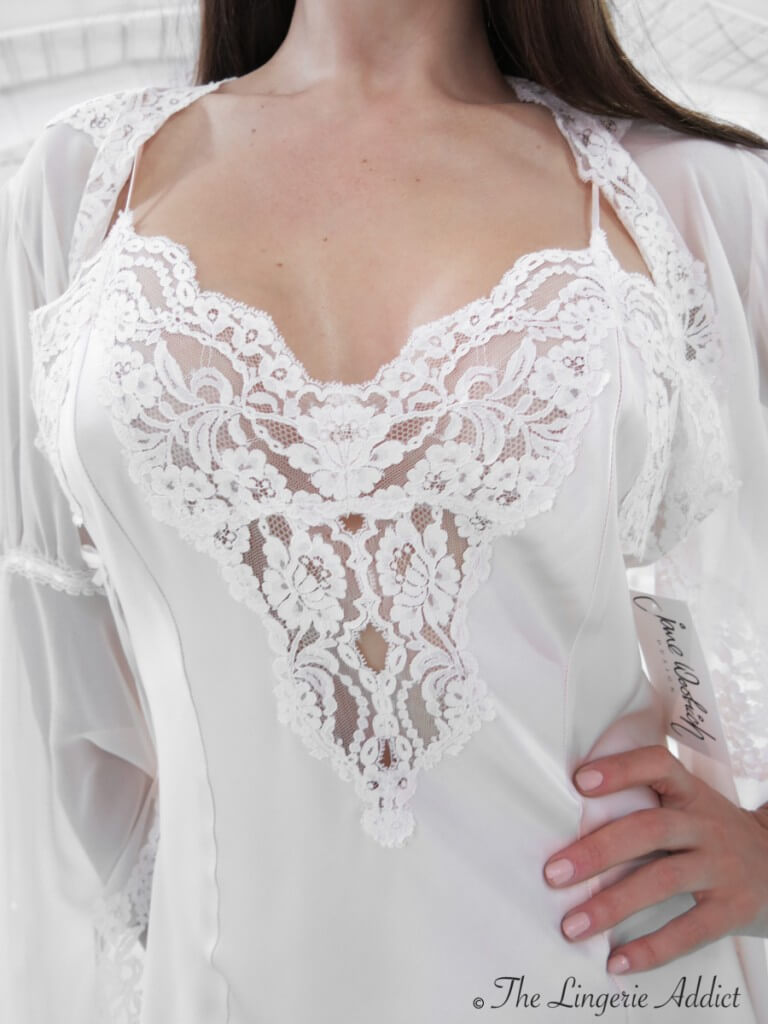 KissKill Lingerie:
This Australian upstart label is making waves in the luxury lingerie world through their use of risque fabrics and provocative silhouettes (combined with silks that feel liquid against the skin and laces that look like something out of the 19th century). There's something just a little bit edgy and devil-may-care about KissKill Lingerie, and I sincerely hope they keep pushing in that direction. It's nice to see a brand that doesn't take itself so seriously.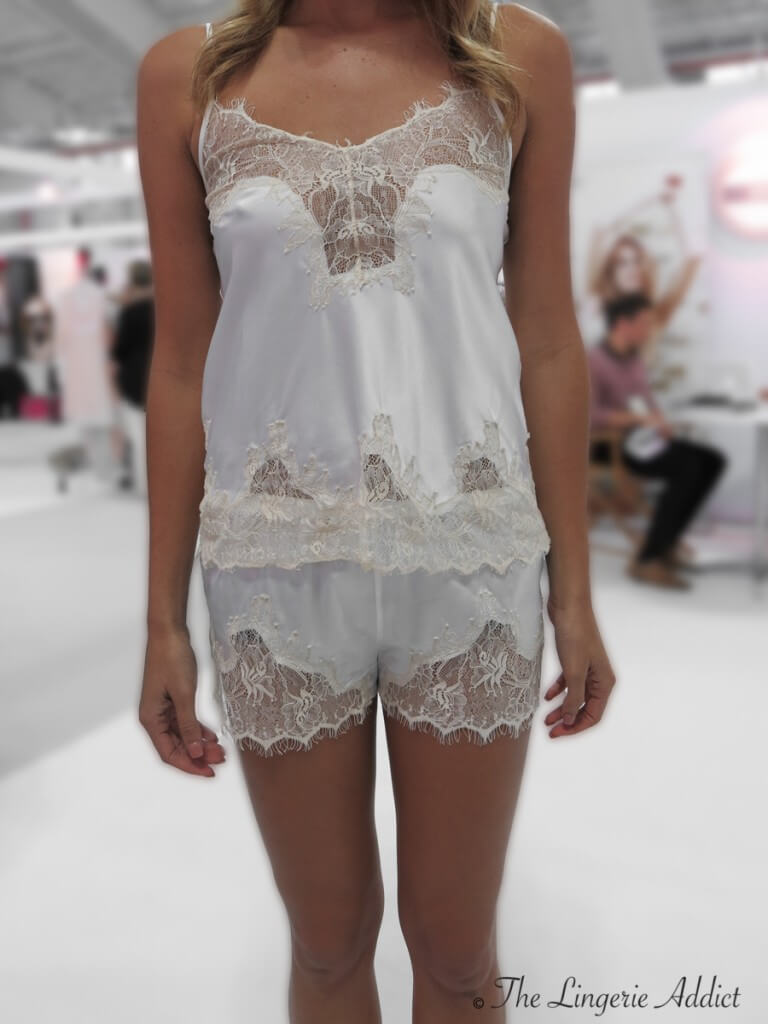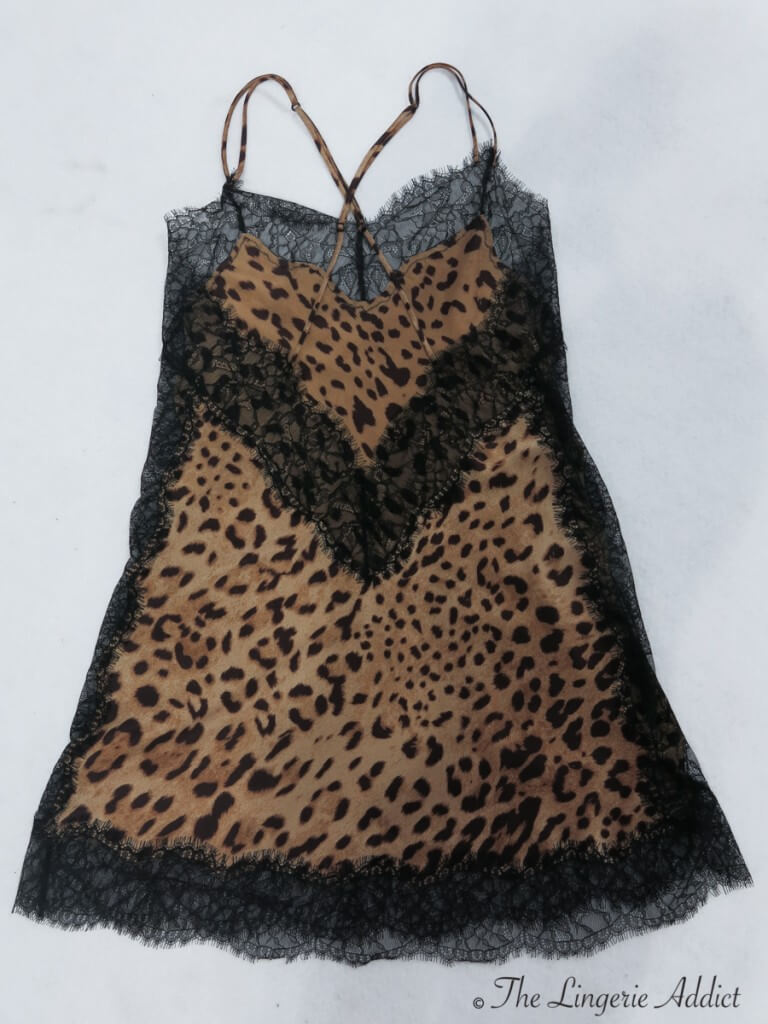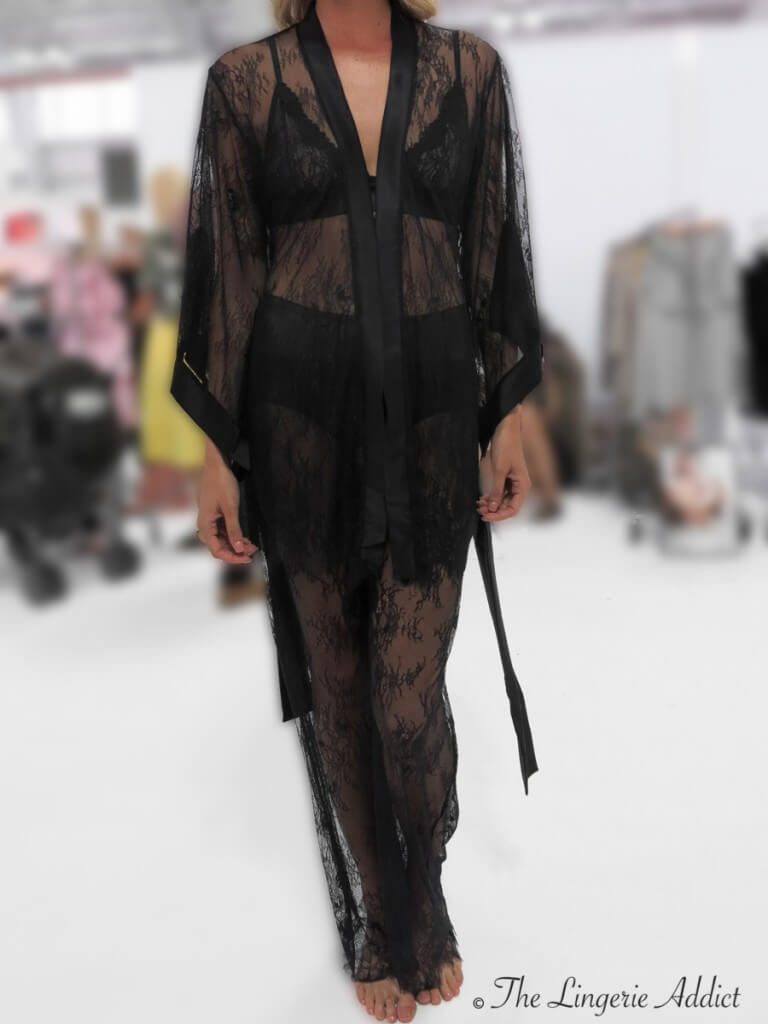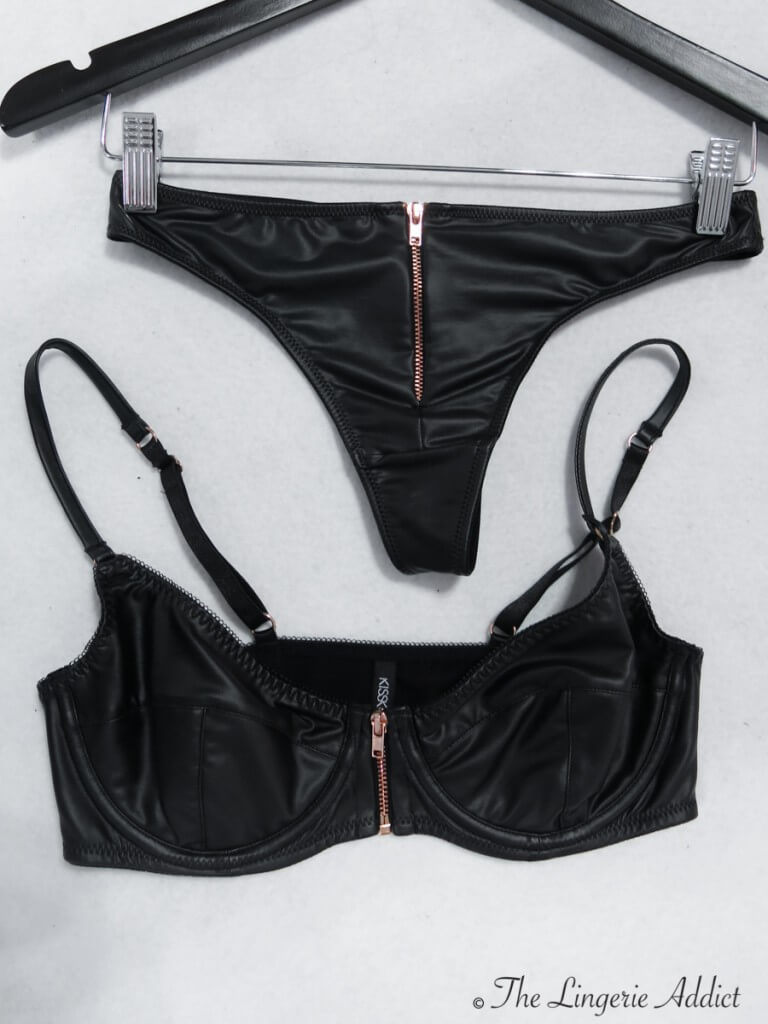 Kix'ies: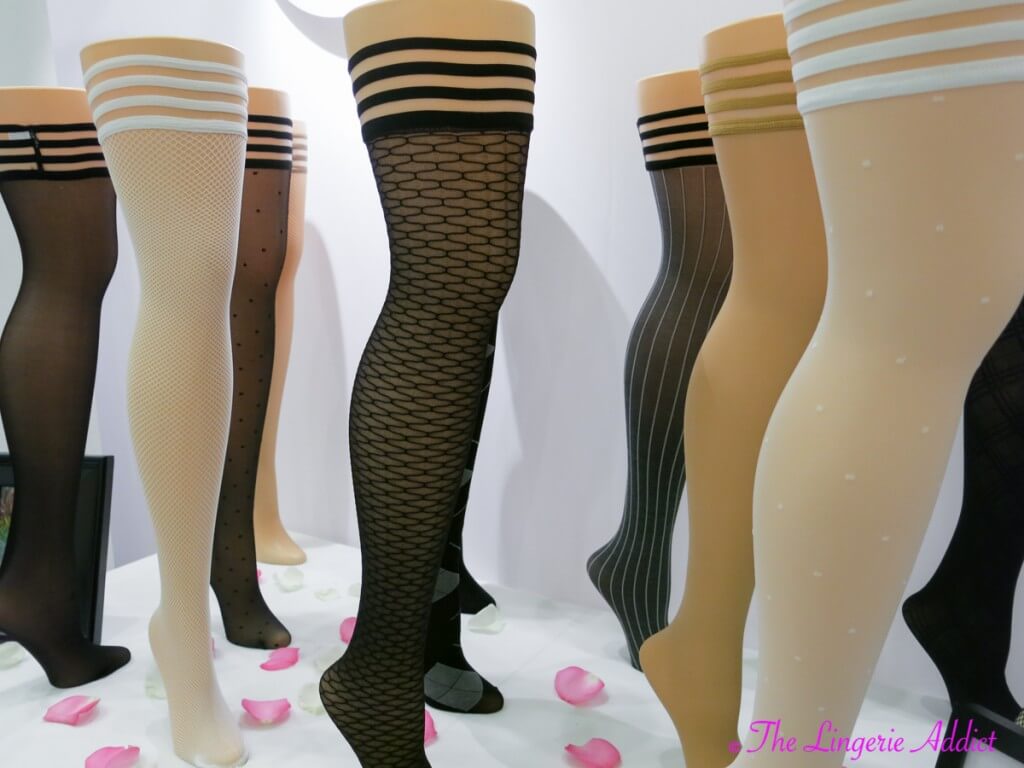 As a new hosiery company, Kix'ies has emerged from near obscurity to become everyone's favorite thigh high brand. Maybe it's their on-trend prints and patterns. Maybe it's their extensive size range. Maybe it's their fun and irreverent attitude. But whatever it is, Kix'ies has made it clear that they're here to disrupt the rather traditional and staid legwear market.
What are some of your favorite looks and brands from Part 1 of the Lingerie Market Trend Report? Any standouts or must-haves for you?