Sale Lingerie of the Week: Mimi Holliday Chocolate Chip Bodysuit
Disclosure: This blog post contains affiliate links.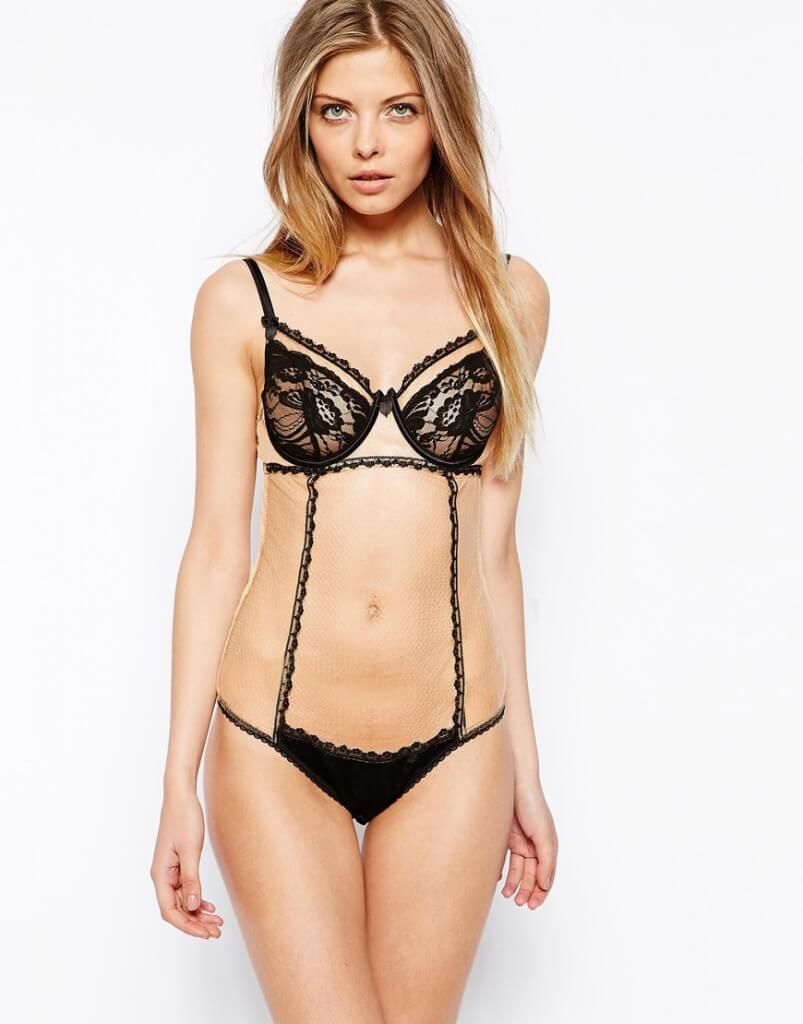 One of the major perks of attending Curve for me is seeing what makes it into stores 6 months later. I love playing my own little guessing game of what boutiques will pick up what, what will be popular/sell out, and what will appear in all the editorials and fashion magazines after market. It's a lot of fun to see how my tastes and predictions match up with those of the larger lingerie industry. Sometimes I'm way off the mark (usually when it comes to independent designers that I really believe should be more popular), but sometimes I'm spot on...like with Mimi Holliday's Chocolate Chip Bodysuit which wound up appearing everywhere.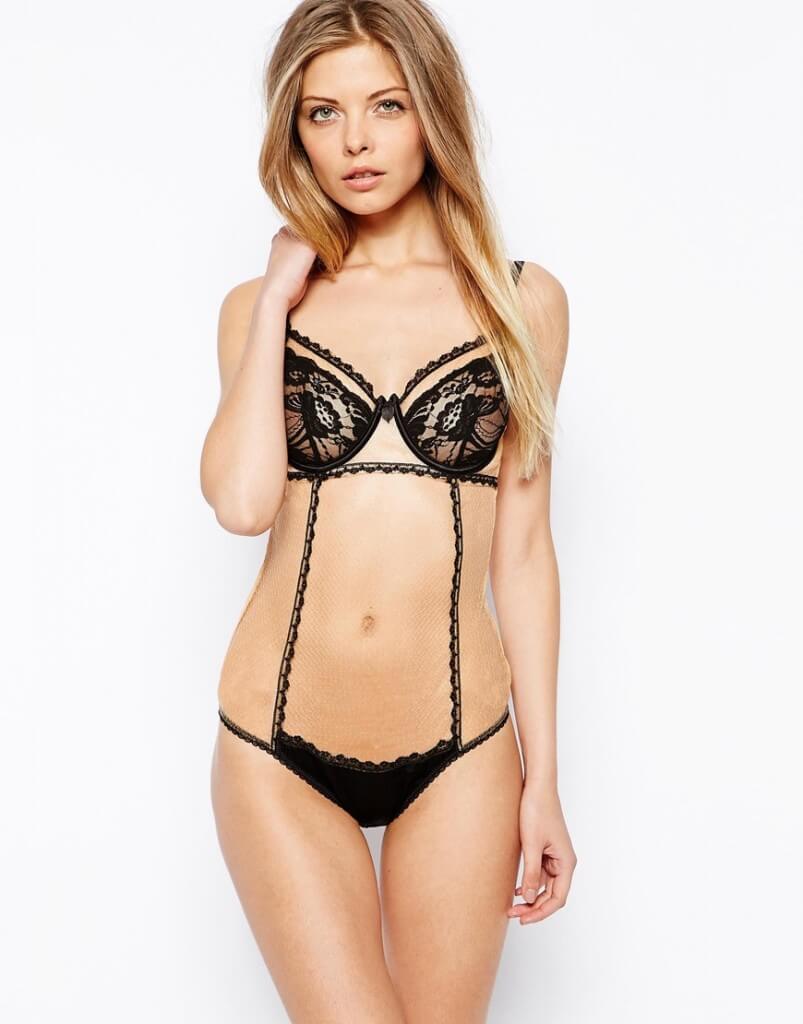 Bodysuits are a bit of a tricky fit. I don't really own any (mostly because I have a big butt), but when I see an item like this, I'm tempted to give them yet another try.  This would be great as a layering piece under a sheer blouse, especially if your skintone happens to match the toffee-colored tulle (mine wouldn't, which is another concern...sometimes shades of beige wind up looking a bit ashy on me) or fun just to wear for a boudoir photoshoot. Regardless, I'm a big fan of experimenting with luxury lingerie once it goes on sale, and if you've been wondering about the fit and quality of Mimi Holliday, I think this would be a cool piece to experiment with.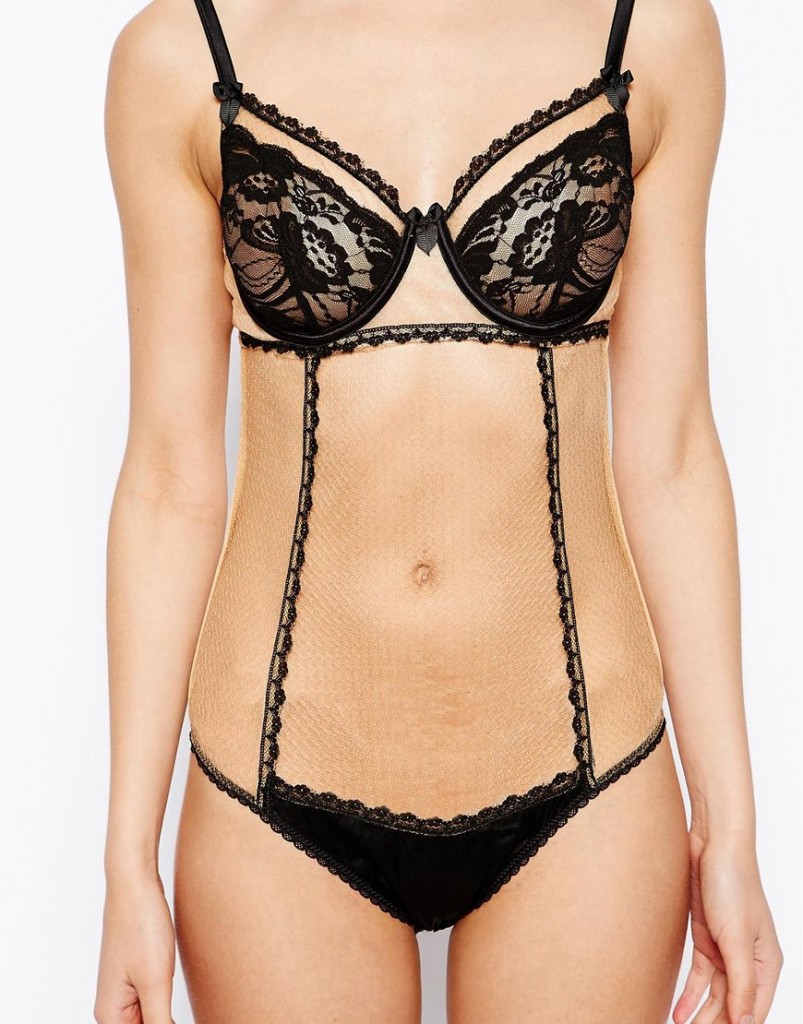 As with all our sale features, sizes and quantities tend to be limited. On ASOS, where the photos for this blog post are pulled from, sizes S-L are still available (approximately a US 4-8, which is yet another reason why I wouldn't experiment with this) for $78, and on Figleaves, where this bodysuit is a rock bottom $33, size Medium is still available. There are a few other US-based retailers that have it in stock (Dollhouse Bettie, Sylene, Petite Coquette), but it's still full price in all of those places; so I'd check a UK-based shop first, and bookmark those other boutiques for later (especially if you happen to catch this post a month or two after it's been published).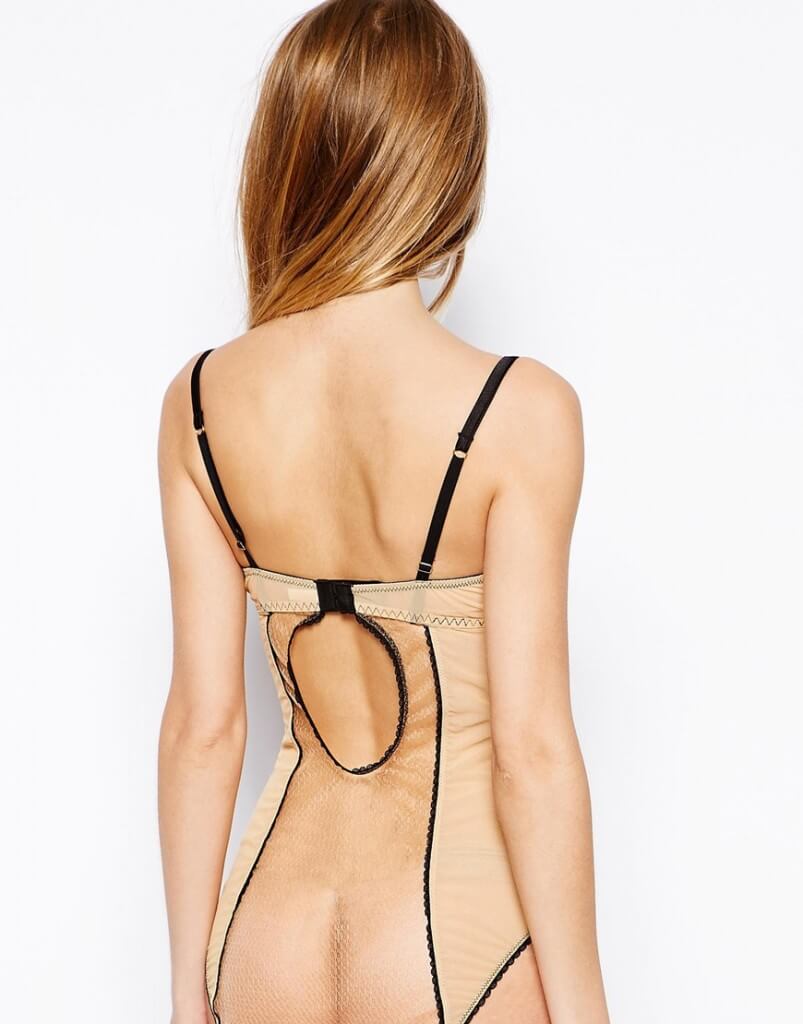 I know the lingerie blogosphere in general tends to be a big fan of Mimi Holliday, but have any TLA readers tried the brand? If so, what did you think? And what are your feelings on bodysuits generally speaking? Does anyone else besides me find them to be a tricky fit?