Luxury Lingerie Review: Marie Jo 'Catherine' Bra Set
Note: I purchased this lingerie with my own money. Marie Jo Lingerie is unaffiliated with this review.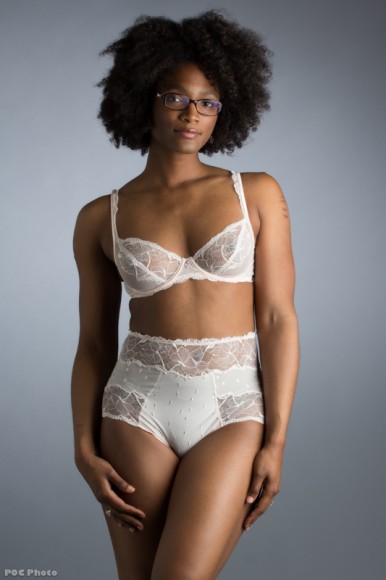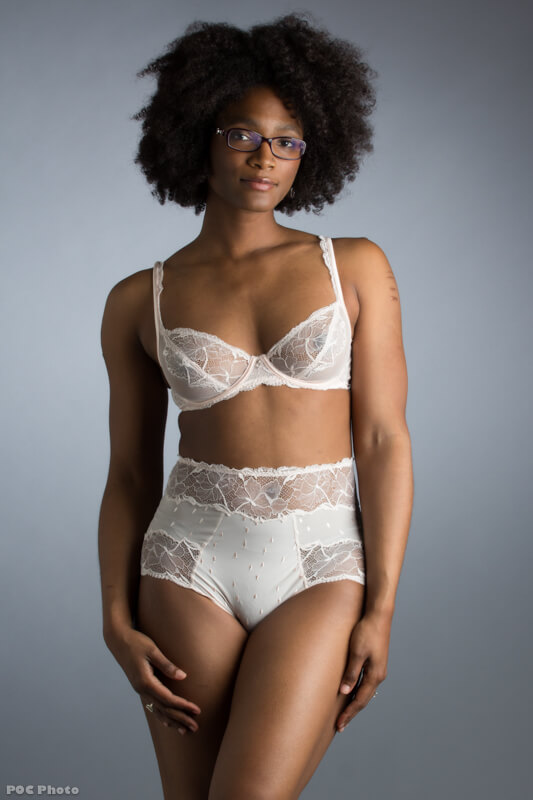 I feel like I should start this review by saying that the Marie Jo 'Catherine' bra set is one I actually bought for my honeymoon 18 months ago. Though I didn't really say so here, I was very reluctant about sharing a lot of wedding stuff on TLA, both because I assume most of you aren't that interested and because weddings are deeply personal events. However, I was also extremely wary of brands that might want to capitalize on my nuptials by bragging about how I wore their products during my wedding/honeymoon. It was important to me to have a non-sponsored wedding. After all, it wasn't The Lingerie Addict that was getting hitched -- it was Cora Harrington.
Anyway, enough time has passed that I'm sure the danger, if it ever existed at all, has also passed as well. The good thing about the speed of internet news is that things get old after a week, much less after a year. And since I've started wearing this set again, it felt right to share a review here on TLA. I also don't see many reviews of the Marie Jo brand, so I wanted to add to the body of knowledge. I can't be the only person wondering how a bra that retails for over $150 at regular price fits and feels.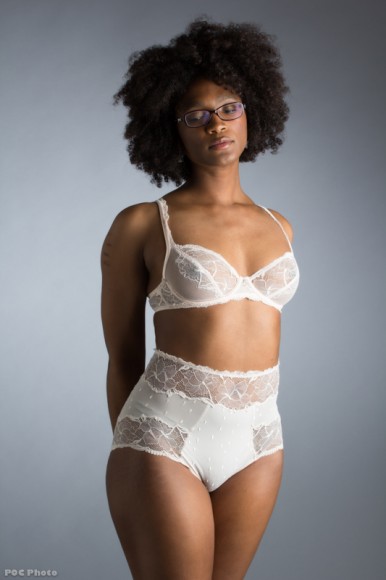 Well, if you only have a couple of minutes to read this review, let me just say... this set is wonderful. I love the fit. The materials are soft. And the lace is so gorgeous that I want a entire chemise made from it. I fully admit to being wary of most luxury brands and even warier of brands that I believe represent the "old guard" of lingerie. But the Catherine bra set at least, is incredibly beautiful, and it reflects a certain sense of romance and delicacy that isn't present in many of Marie Jo's other, more well-known styles.
As with most of my lingerie reviews, I purchased the bra in size 34C and the knickers (a deep brief) in size Large. The lace is stunning Leavers lace in a floral print. The bra has a sheer, color-matched, micromesh lining on the outer two-thirds of the cup and the very first portion of the wing (if you'll look just to the left of the cup in the image above or below, you'll see a seam and the lace between the underwire and that seam is what has a mesh backing).  The gore is also backed in a sturdier powermesh, and has a small crystal or jewel hanging from it. There's only one row of hook-and-eye closures at the back, and even by my admittedly lax standards (unintentional pun!), the band is very stretchy. Fortunately, I don't mind a stretchy band, but that may be something to keep in mind if you run across this style on sale somewhere. The panty utilizes the same Leavers Lace with an embroidered opaque front panel and embroidered mesh sides and back. There is no shaping or powermesh (i.e. this is not a girdle), just a lot of gorgeous fabric.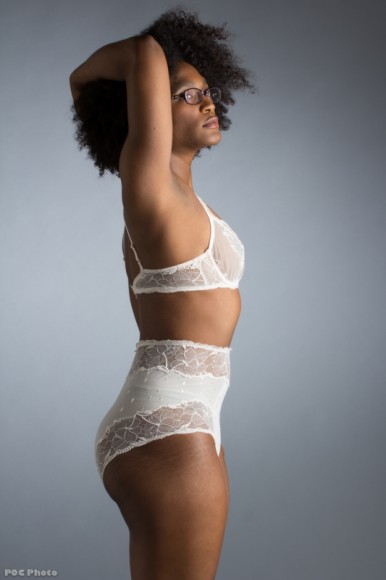 I was very happy with the fit of both of pieces, and though this bra set looks delicate, I found it to be suitable for everyday wear. I would not throw this into the washer and dryer as I don't trust the lace to come out in good condition if you do, but it is fine to handwash and hang dry. As far as fit, the bra and panty were completely on-point for me, and I also thought the set was incredibly comfortable. Finally, I adore this vintage-inspired color. It makes me want to buy more blush lingerie.
While I don't have plans to purchase anything else from Marie Jo right now, I would pick up the Catherine again if it was available in another colorway (like midnight blue) and preferably on sale. A quick glance at the their website, however, leads me to believe this particular range has been phased out (though the Tilda and the Lauren styles do catch my eye). All in all, I was very happy with this little experiment into a bra brand that's become a little obscure nowadays.
What do you think of the Marie Jo brand and the Catherine set in particular? Have you tried any of their products? And would you wear this bra if it made a comeback?