Introducing Madame Aime S/S 2015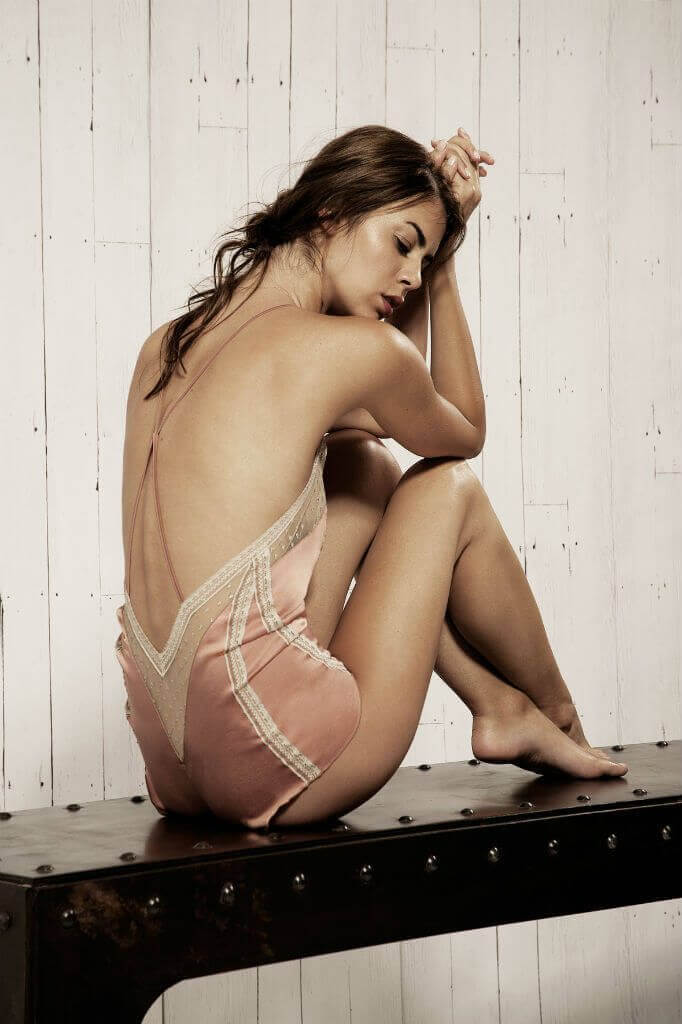 While the name Madame Aime may be new, its heritage is not. While recently born from the liquidation earlier this year of young Parisian brand, Monette Paris, there remains a rich history of fine French craftsmanship. Madame Aime has inherited Monette's skilled team of designers and seamstresses, with full access to its Parisian design studio and factory (formerly utilized by iconic brand Lejaby).
The transition from Monette Paris to Madame Aime is really in name only, as the talent and original vision remains. Madame Aime's debut collection for Spring/Summer 2015 utilizes many Monette Paris designs seen at the Curve Lingerie Expo earlier this year (the brand was one of our 5 lingerie brands to keep an eye on). It also retains the Monette commitment to uniting lingerie and ready-to-wear. The brand believes that lingerie is too often limited to the intimacy of the boudoir or bedroom, and should rather be the center of a woman's wardrobe.
The Madame Aime design aesthetic is both modern and refined. The debut collection is conceived as a whole, with lingerie and ready-to-wear pieces designed to be mixed and matched. This sense of effortless style allows the wearer to easily change her look to reflect her mood, from dreamy romance to luxe lounging. Pieces are primarily crafted in rich silks and laces in fresh colorways of peridot, burnished gold, and dusty rose.
My favorite pieces from the collection utilize graphic insets of lace and swiss dot tulles in Art Deco motifs (the teddy above and the high-waisted panty and bra set below). I love how they are a bit nostalgic yet thoroughly chic and modern. The body-conscious cuts show off the strong linear quality of the lace application (the V-shaped lace trim along the curve of the hips on that romper also mirrors the V tulle inset and dip at the back - perfection!).
There are also a few darling eyelet pieces that are on-trend for texture. This crisp fabric delightfully marries girlish charm with Parisian chic. That swingy, breezy skirt is one of the prettiest things I've seen in awhile, and when paired with the matching longline bra it is a completely new way to incorporate innerwear as outerwear. The eyelet becomes more spicy than sweet when done in a pepper red colorway and incorporates a peek of skin at the center gore.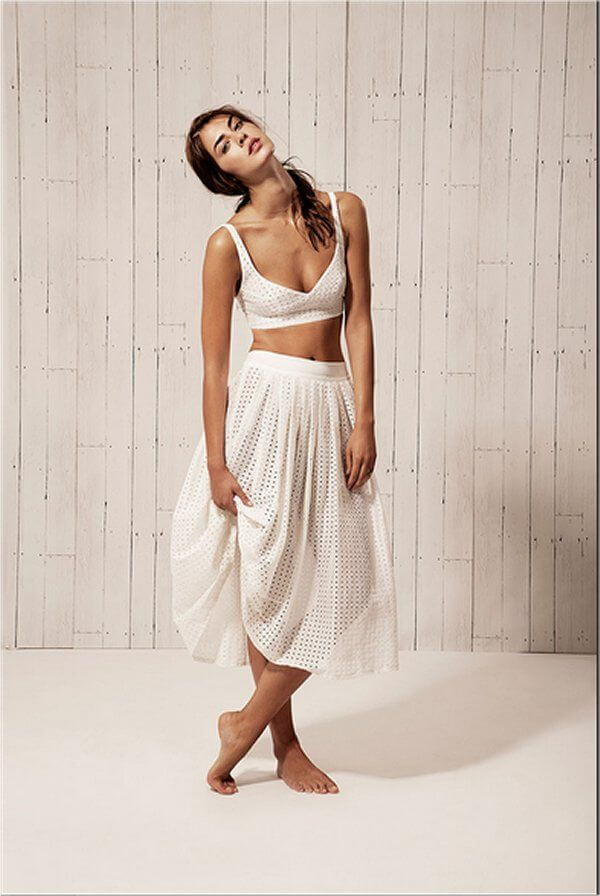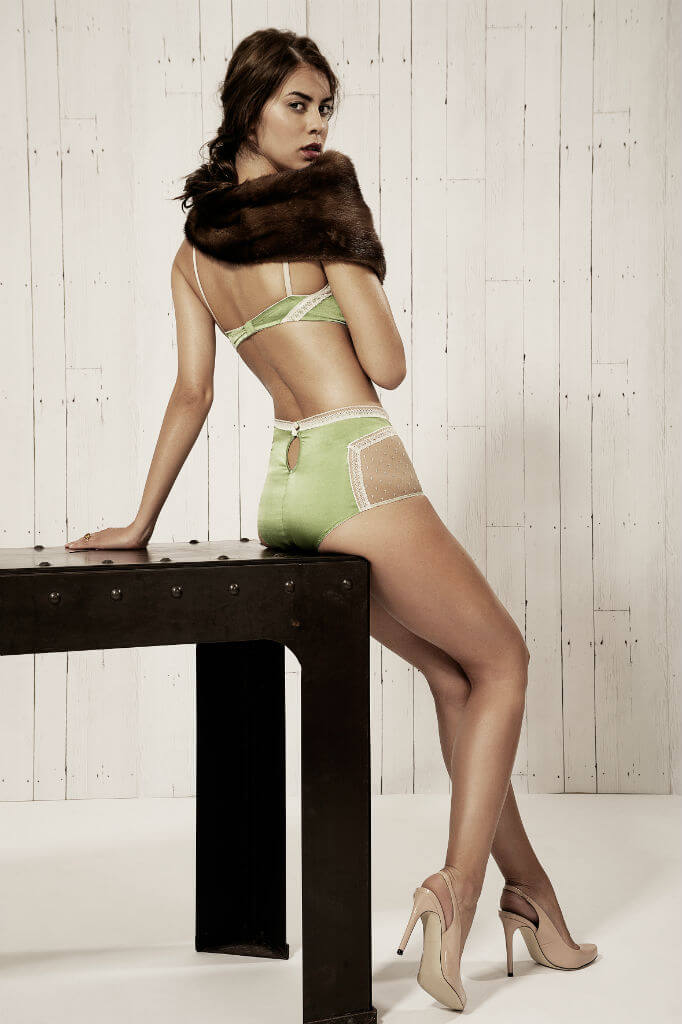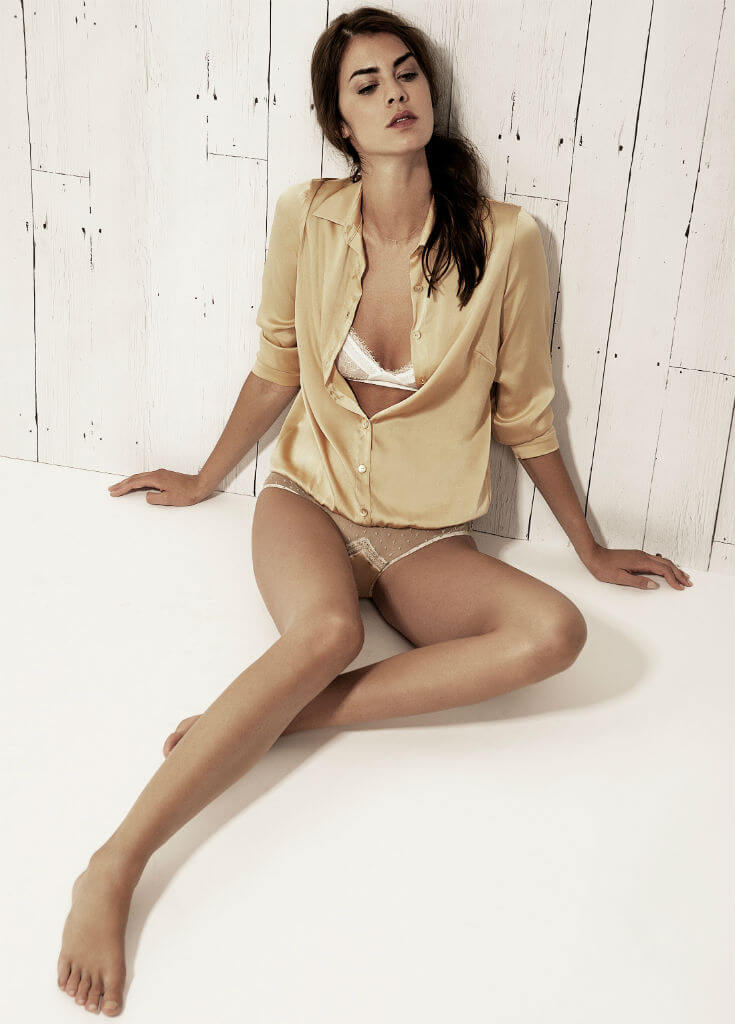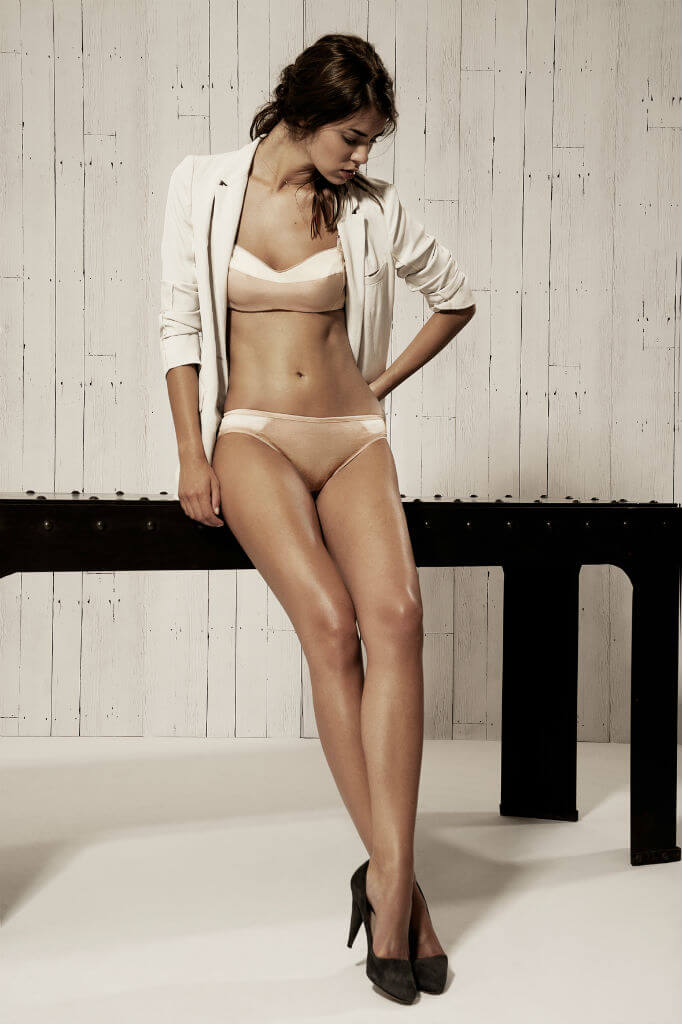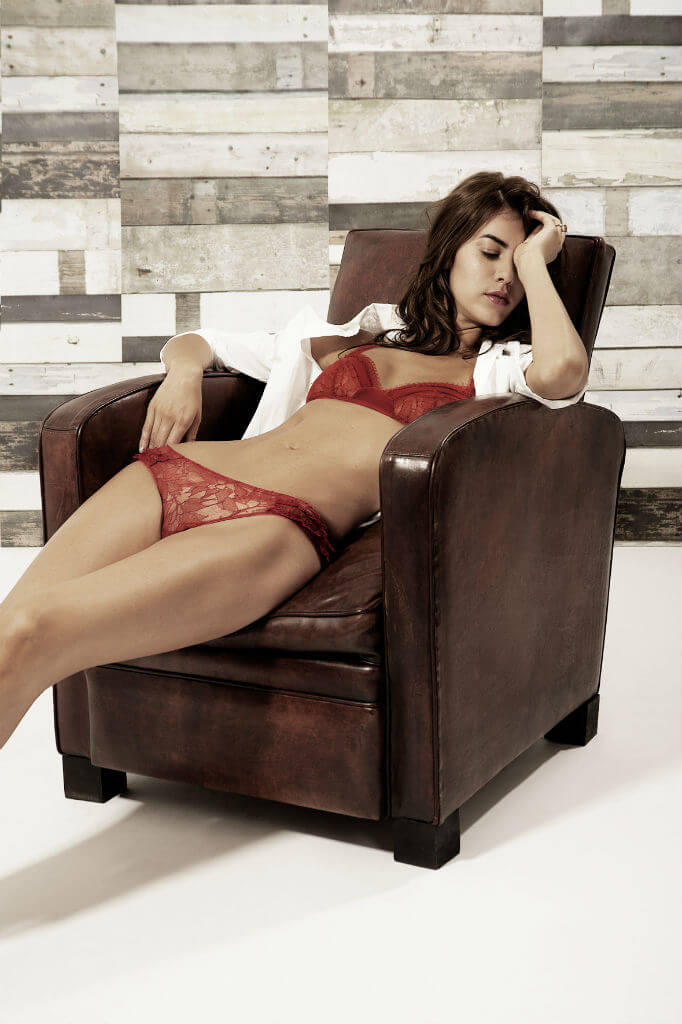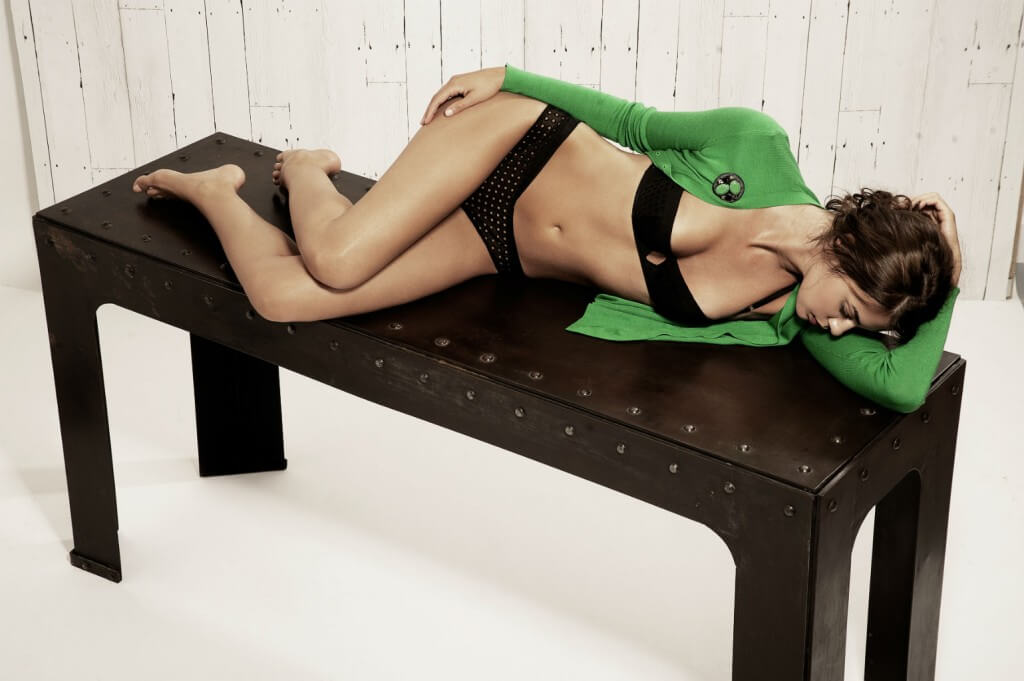 What do you think of Madame Aime's debut collection? What do you think of their concept of integrating lingerie and ready-to-wear? Do you have a favorite style from these looks?