Lingerie Market Spring/Summer 2015: Styles and Trends for Next Season (Designers L-Z)
I know, I know... I'm the worst. Spring/Summer 2015 lingerie is starting to arrive in stores, and I haven't even covered the second half of the alphabet yet. I almost can't believe the next market is right around the corner (late February). The more I blog, the more it feels like my life is planned around market seasons... which seem to come faster and faster every year. But no complaints, because it really is a privilege to take a look look at what's coming out next season and share it here on TLA.
As you've probably guessed, this is Part Two of my fave brands for Spring/Summer 2015. To see the first half of this two-parter, go here. Now that it's February, you should see many of these pieces arriving in stores soon, likely within the next two to six weeks (depending upon individual factory schedules and shipping dates, of course). However, some of the items, particularly ones that didn't meet factory minimums, will not appear in stores simply because they didn't receive enough orders. So, if you see something you like, it's always worth getting in touch with your local lingerie boutique or favorite retailer and asking them to pick up the brand or re-order the line. Customer feedback combined with customer orders absolutely makes a difference.
What are your favorite brands for this upcoming season? Any new labels you can't wait to try?
All photos copyright of The Lingerie Addict.
Lemon Loungewear:
Lemon Loungewear was a new discovery at Curve Las Vegas, and I'm smitten. As someone who spends most of the day in loungewear (one of the perks of working at home), I'm thrilled to have another option. In fact, I recently bought a pair of Lemon lounge socks, and they're basically the best thing I've ever put on my feet. If there are no stockists near you, Lemon Loungewear does offer online commerce...which means you can treat yourself to whatever you like.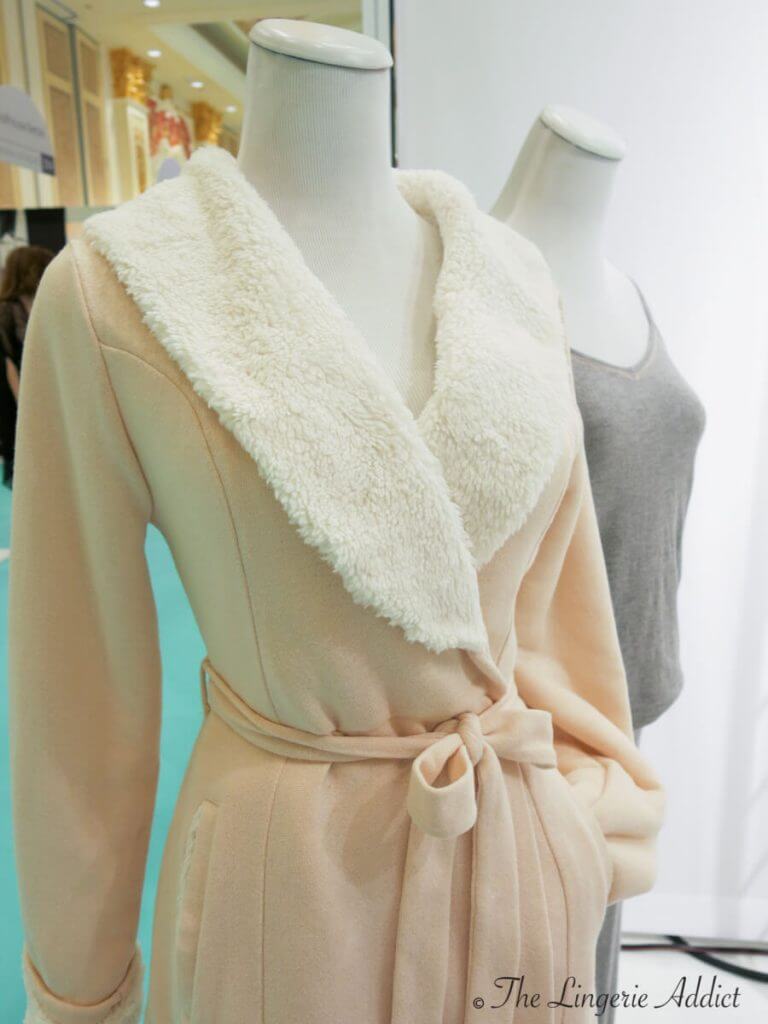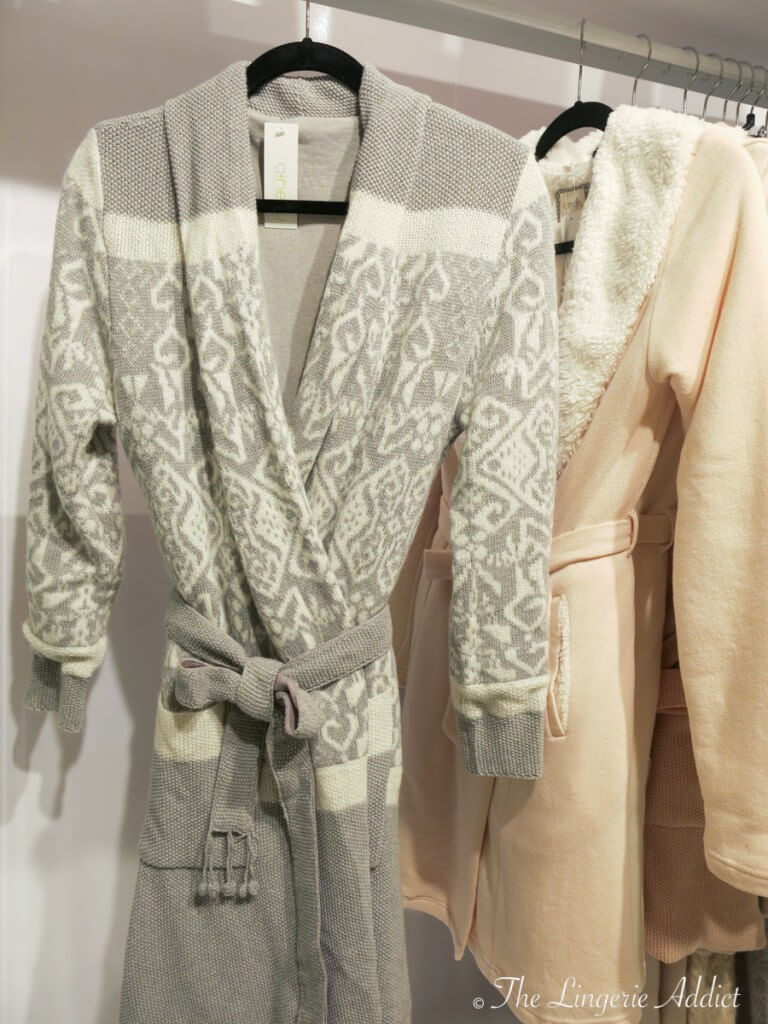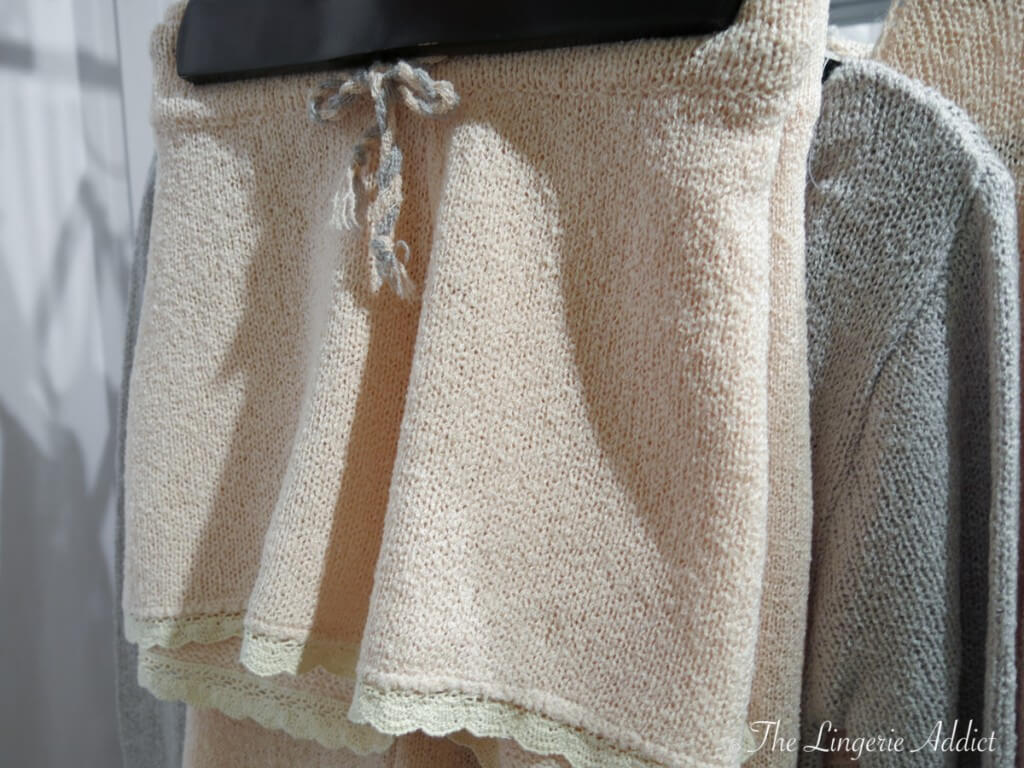 Lilipiache:
Lilipiache is a small, independent label based in NYC, and founded by three fashion schoolmates from Japan. The brand is known for using Japanese textiles, and for their somewhat ethereal, delicate aesthetic. Many of their items are also made in Japan.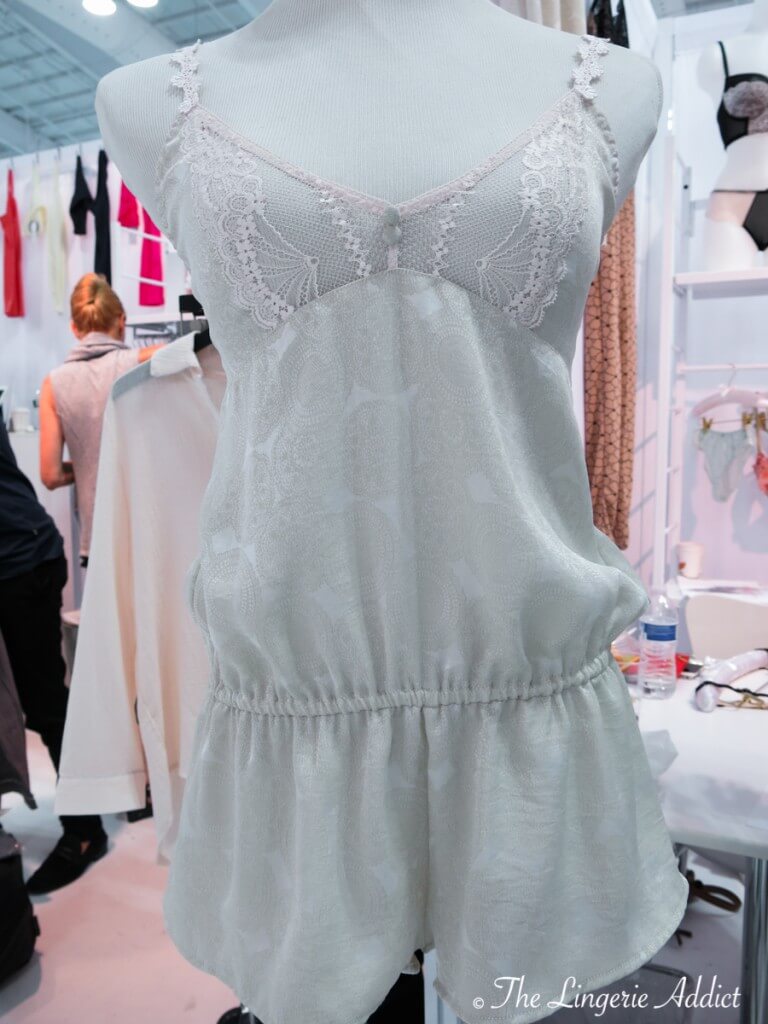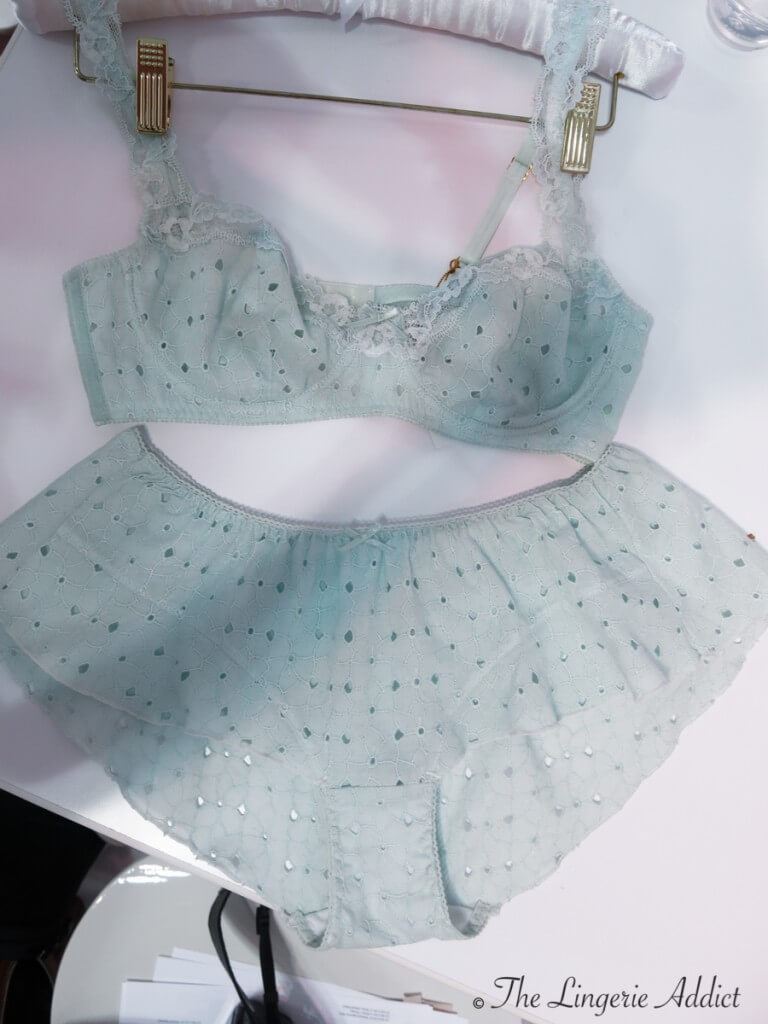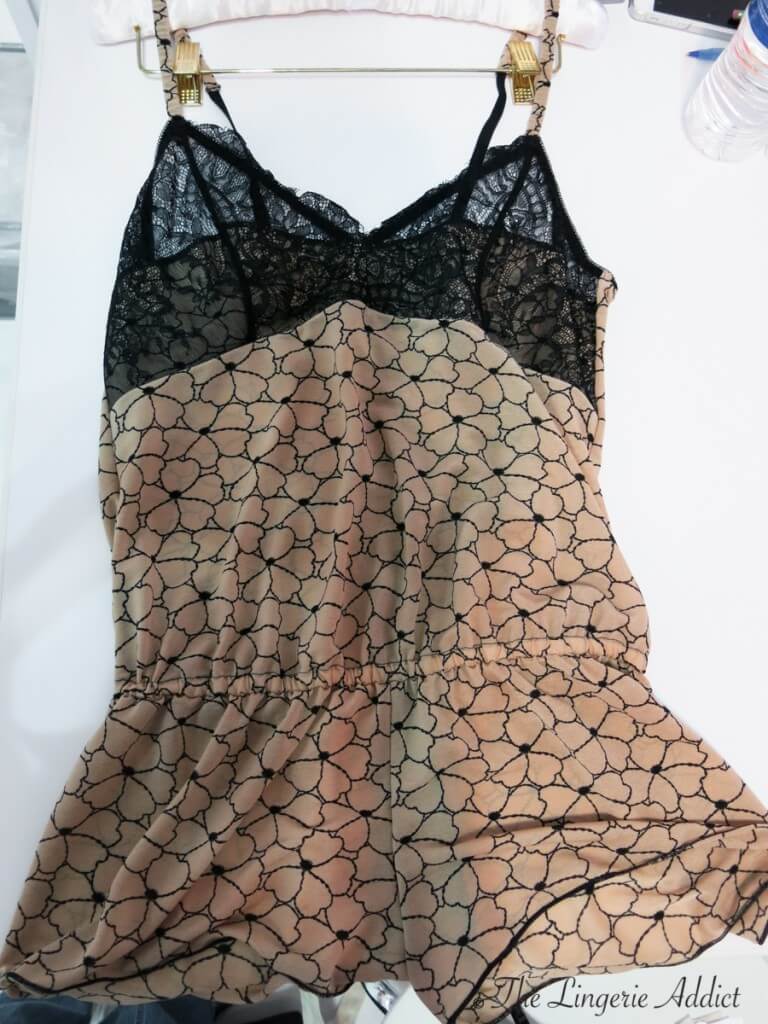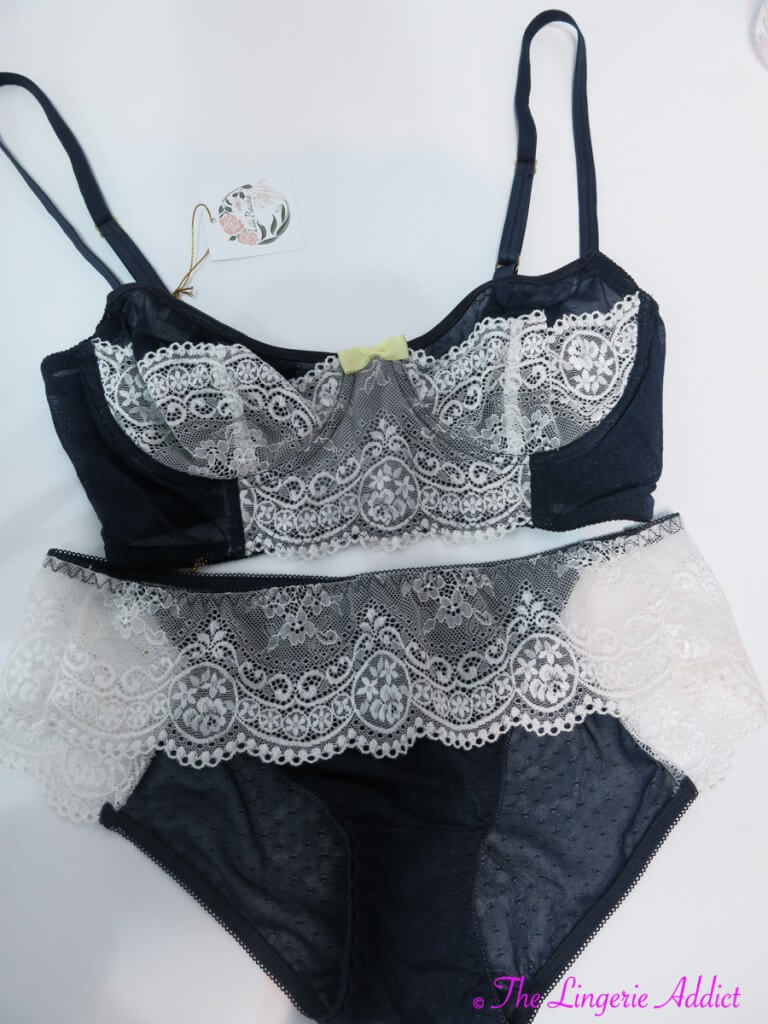 Lise Charmel:
Lise Charmel is a world-renowned French luxury lingerie brand, and they are most closely identified with their use of exquisite silks, laces, and embroideries. I don't yet own anything from Lise Charmel, but they're a brand I've coveted since my earliest blogging days, and I'm glad that more boutiques stateside are picking them up.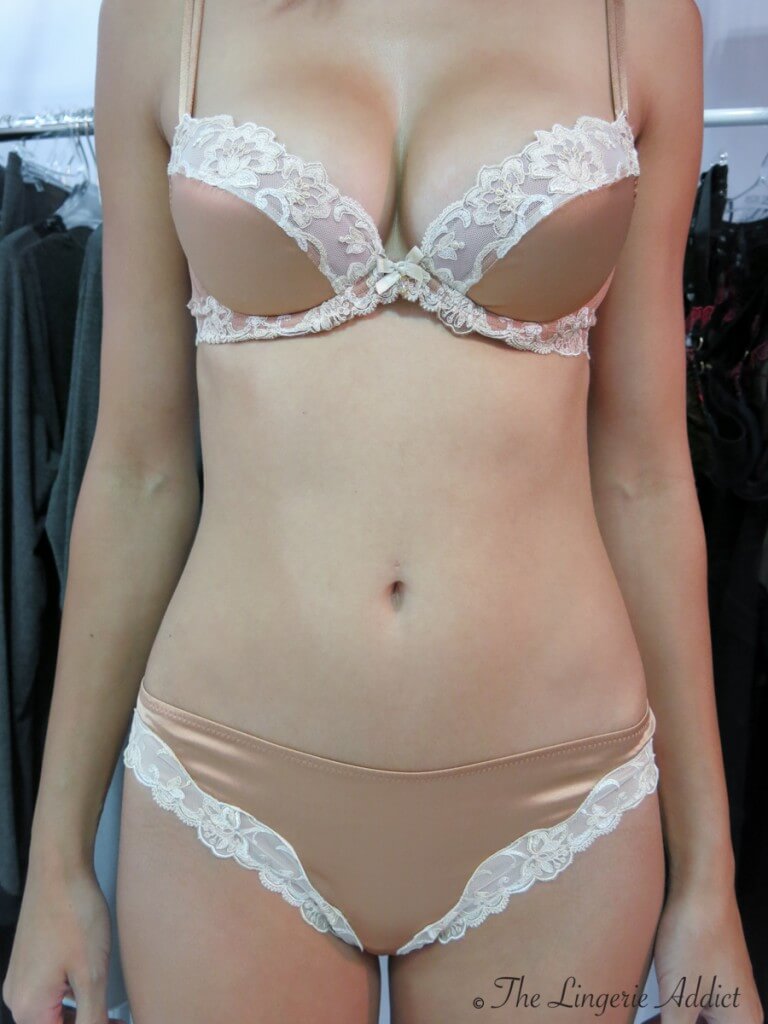 Lou Lingerie:
Lou Lingerie, one of Fruit of the Loom's brands, surprised me (and perhaps a lot of other people) by debuting one of my most favorite sets of the entire market season. Gorgeous sheer tulle combined brilliant, floral-inspired embroidery? Yes, please! This set is on my have-to-have-it list for this season.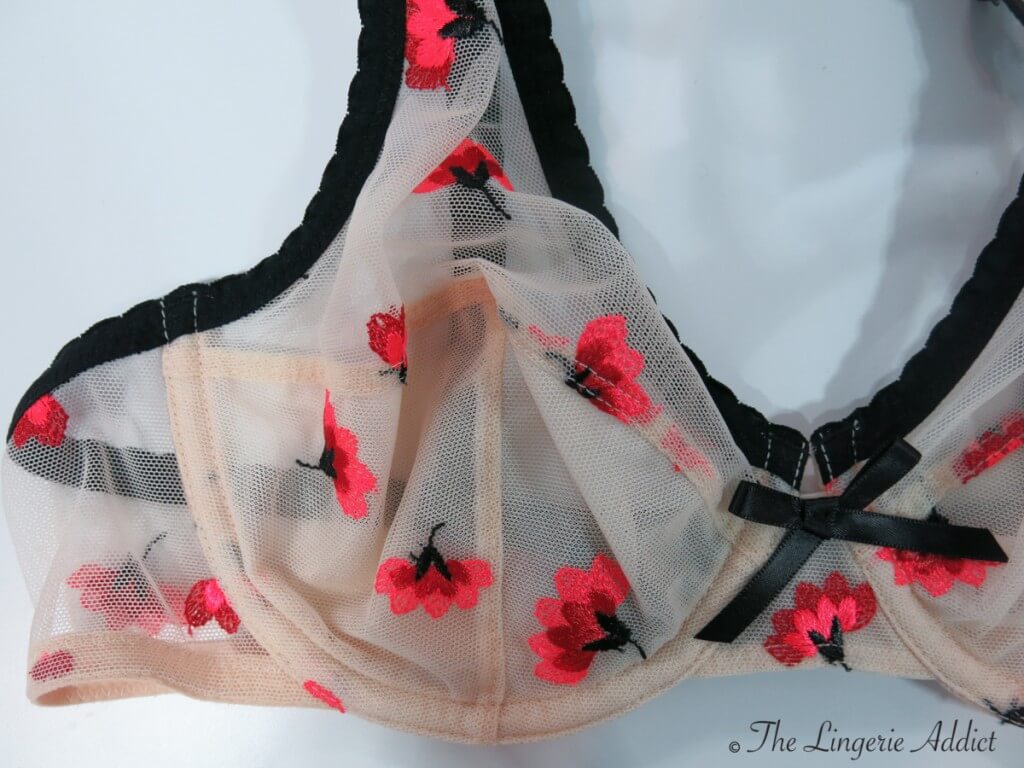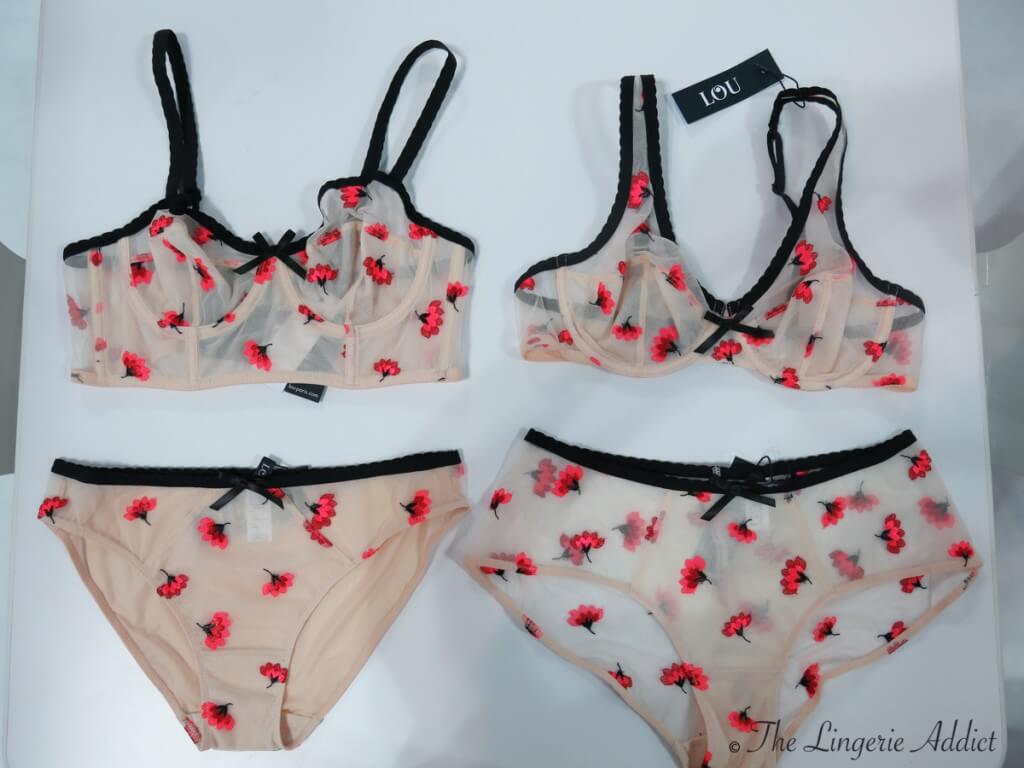 Madame Supertrash:
A newish brand out of Europe, Madame Supertrash is making waves and creating a name for itself with a return to unapologetically ultraglamorous lingerie. While there's nothing overtly vintage about this brand, it reminds me of the aesthetic of the 80's. Everything's loud and fierce and dynamic, and in an era of rampant industry conservatism, I love that this industry newcomer is bucking the trend.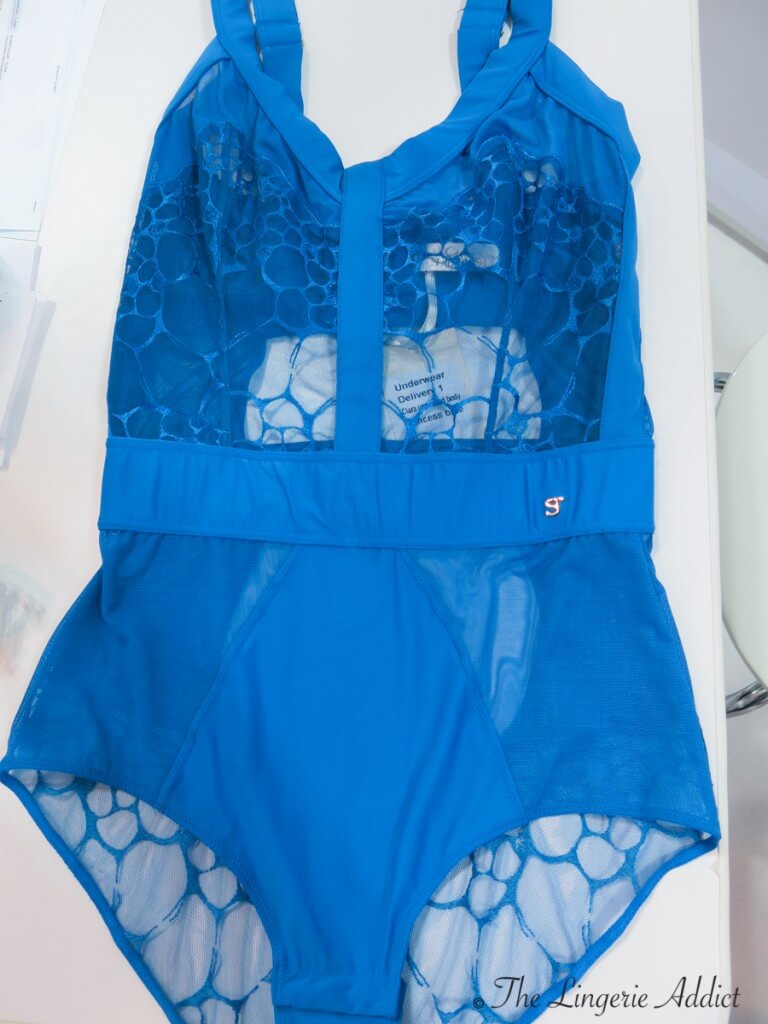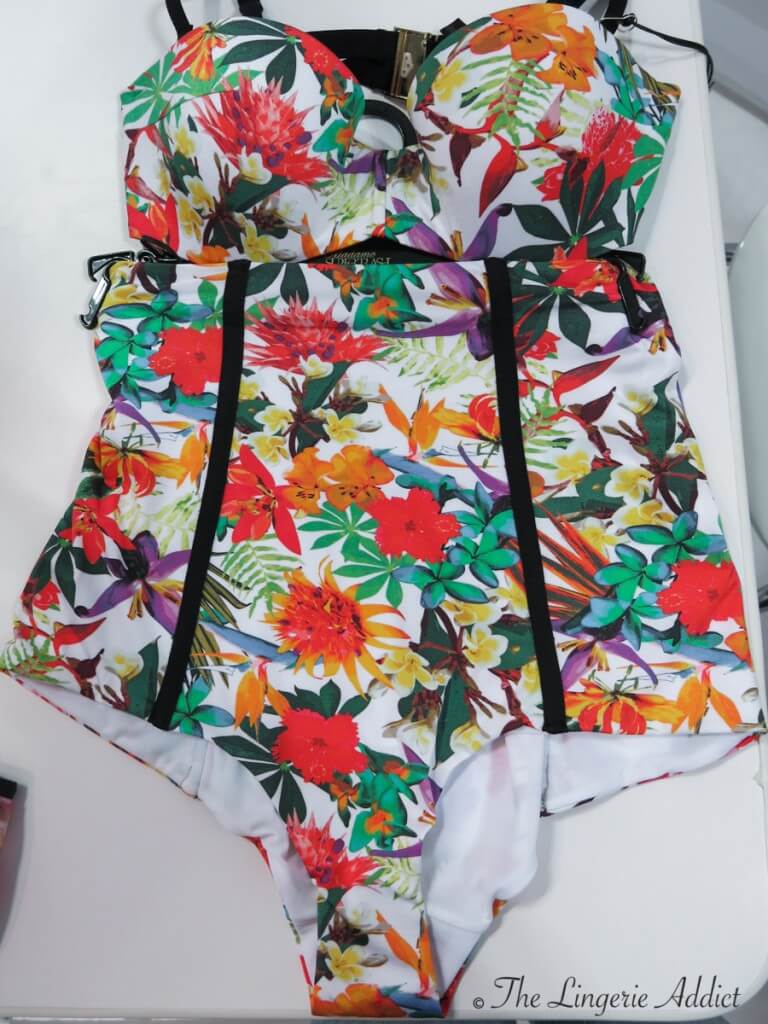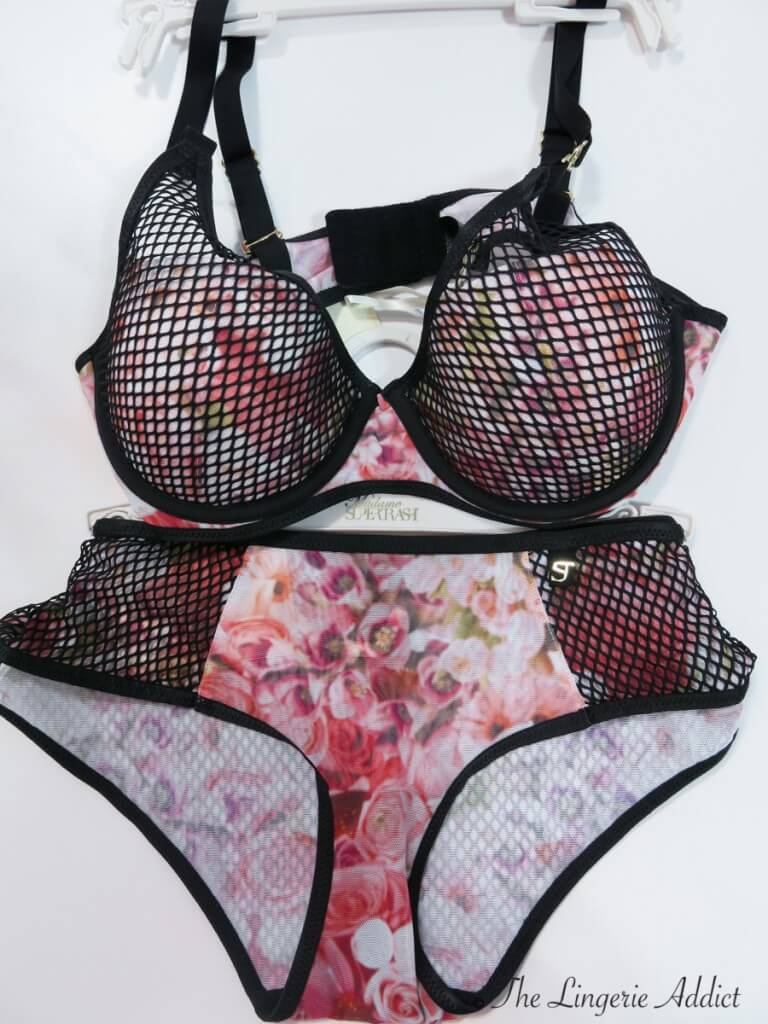 Maison Lejaby:
Maison Lejaby is another classic French brand, and yet another one I haven't tried yet. They've made more of a name for themselves stateside recently with some truly gorgeous full bust offerings, but I found myself taken with their swimwear. There is something so chic and enchanting about the use of guipure lace on a bathing suit... I love it.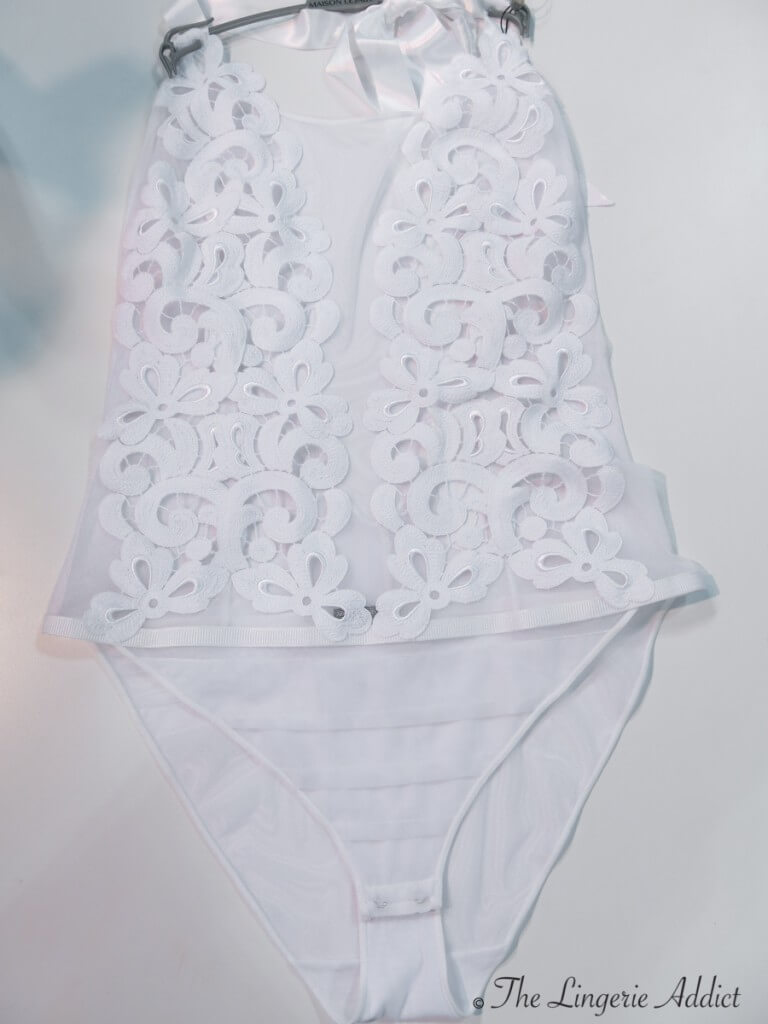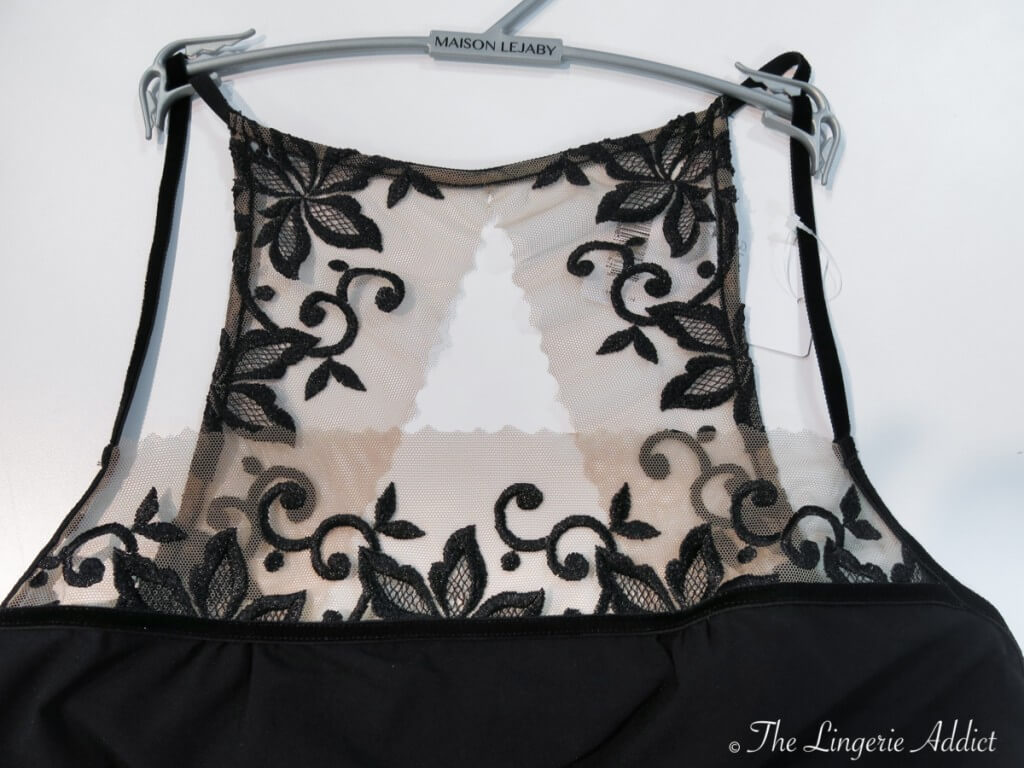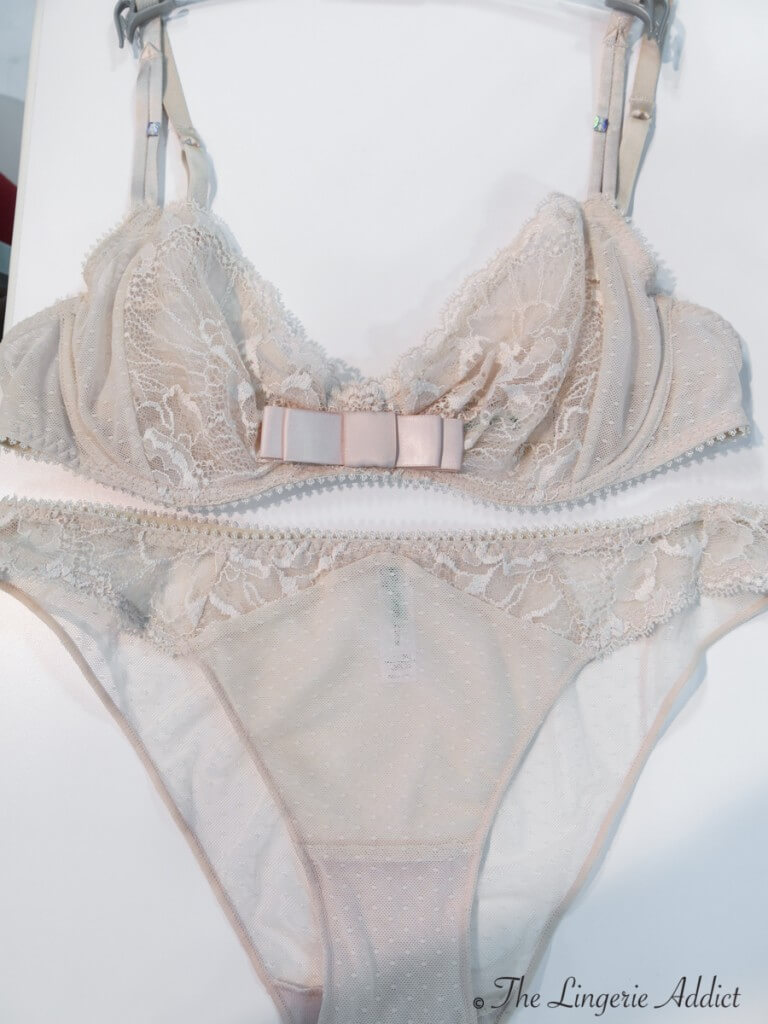 Meng:
One of our top picks for 2014, Meng blew everyone away with their stunning printed robes and caftans. Sometimes, I feel a bit jaded with lingerie; there's a lot I like, but not all of it is special. Well, Meng is special. I sincerely hope this new brand gets the buy-in they need to keep producing such opulent loungewear.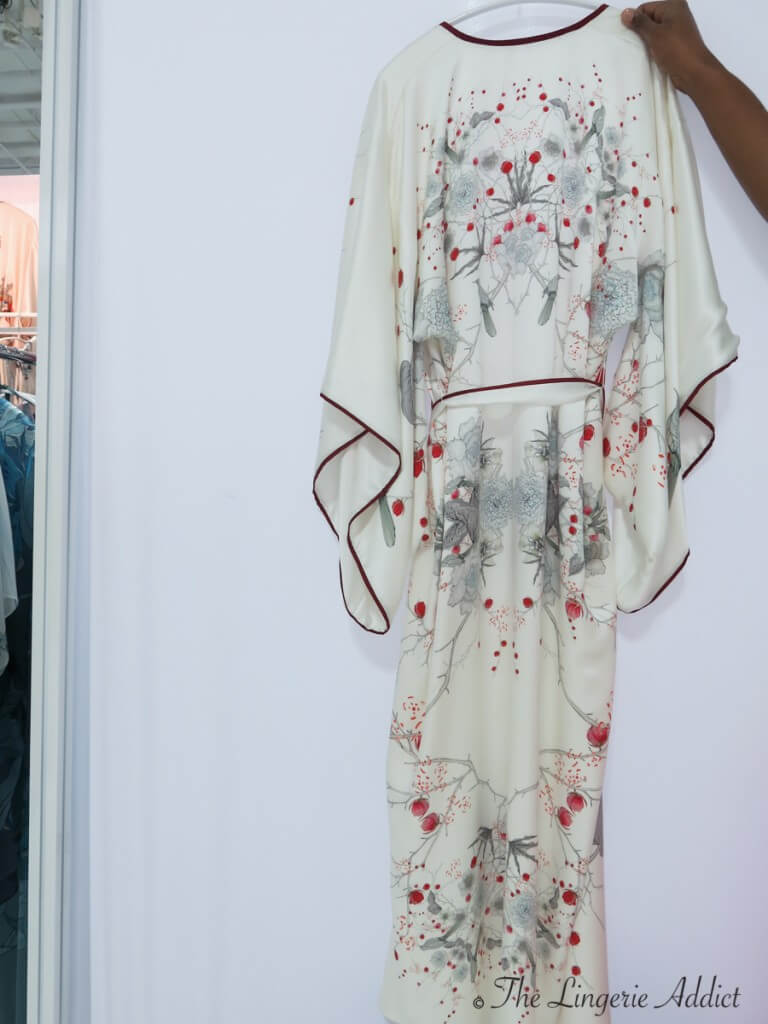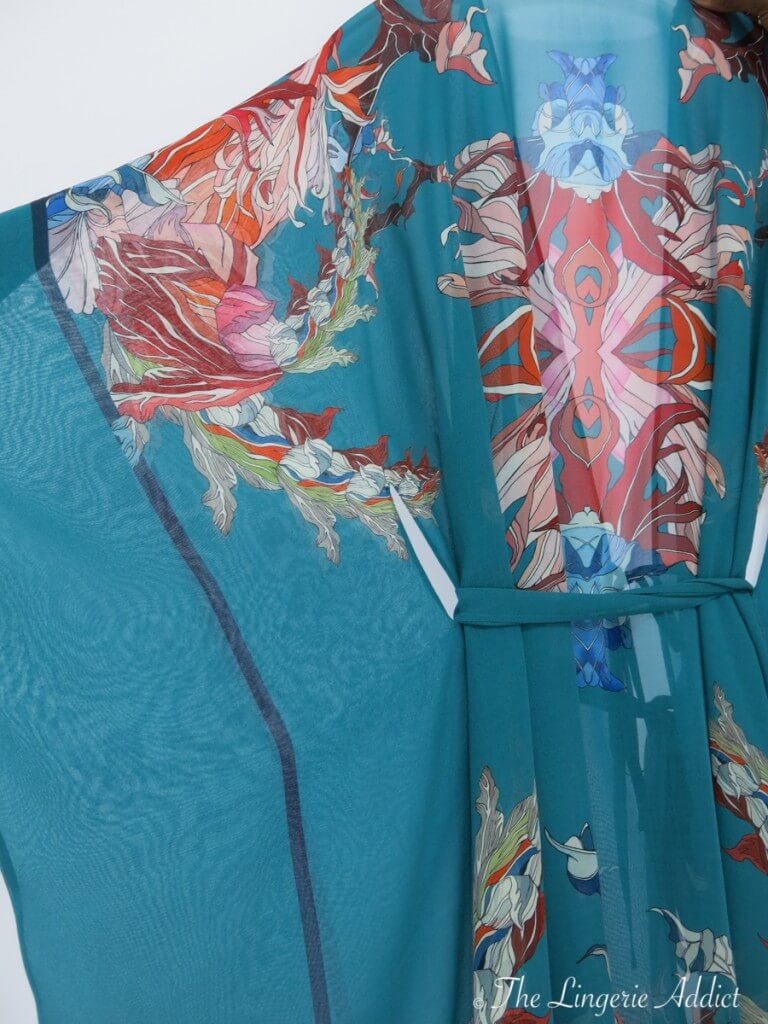 Mimi Holliday:
A perennial industry favorite, Mimi Holliday did not disappoint with their Spring/Summer 2015 offerings. It's been amazing to watch this brand transition from an industry newcomer to an industry staple, and I'm sure dedicated fans of Mimi Holliday will be very excited at cheeky, irreverent designs like the lips printed bodysuit.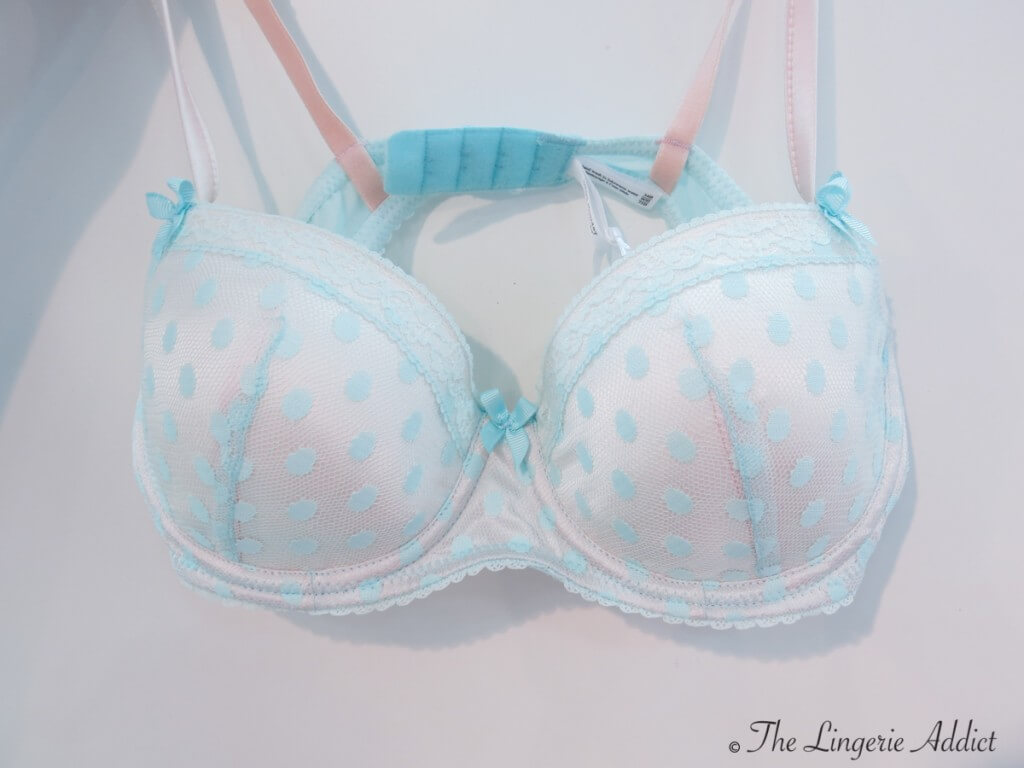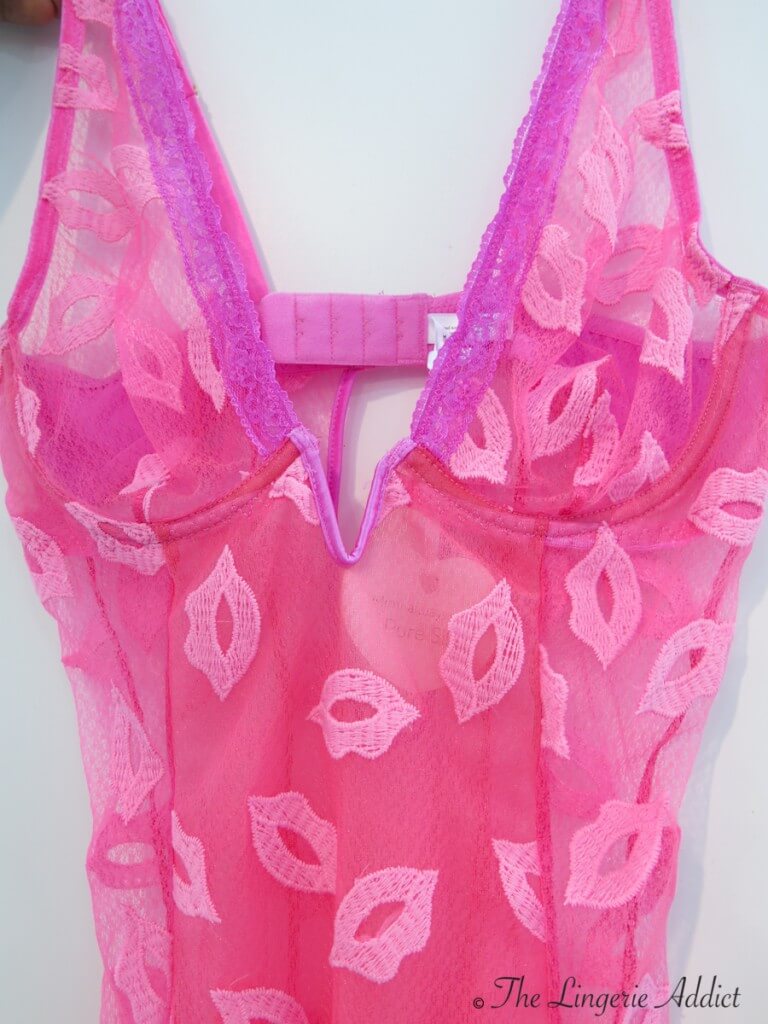 Miss Mandalay:
One of the first brands to specialize in bra options for the small back, large cup demographic, Miss Mandalay continues to innovate with their swim ranges. These bikinis are not only bra sized for maximum support, they're truly fashionable and are proof positive that full-busted women really just want the same options as their smaller-busted counterparts.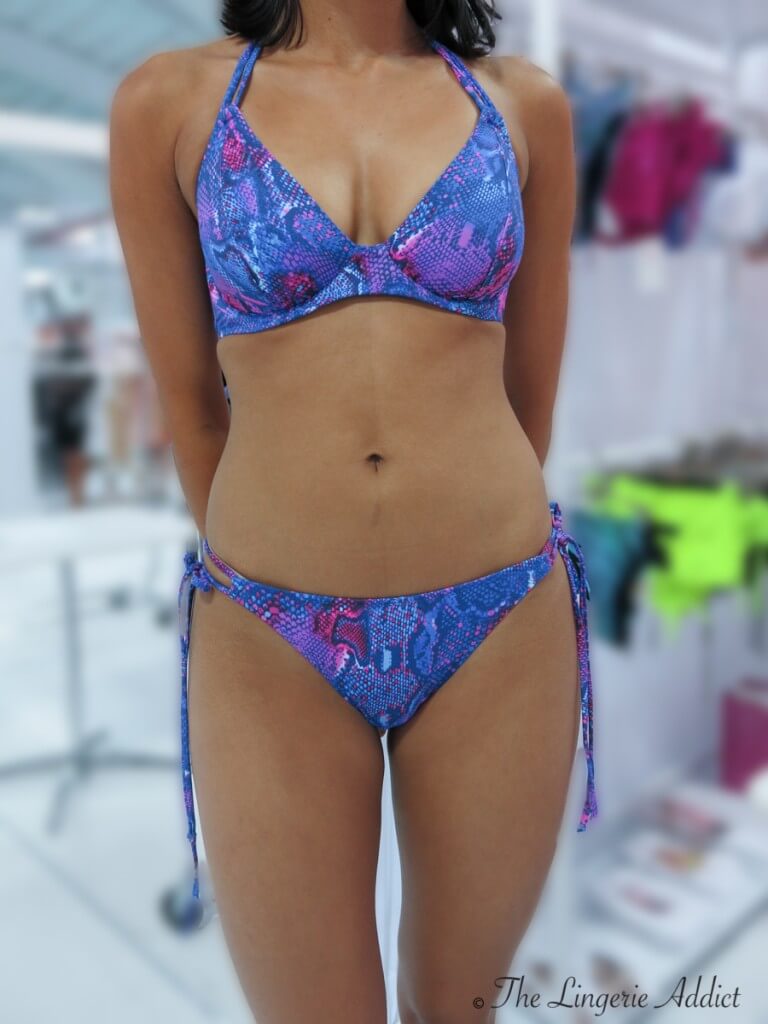 Monette Paris:
Now known as Madame Aime, the brand formerly named Monette Paris, brings a relaxed French modernity to the lingerie scene. Much of European lingerie relies on heavy embroidery and detailed laces to convey luxury. Yet Monette Paris takes just the opposite approach, opting for refined simplicity. The blush bodysuit with tulle panty below was a standout on the tradeshow floor for me.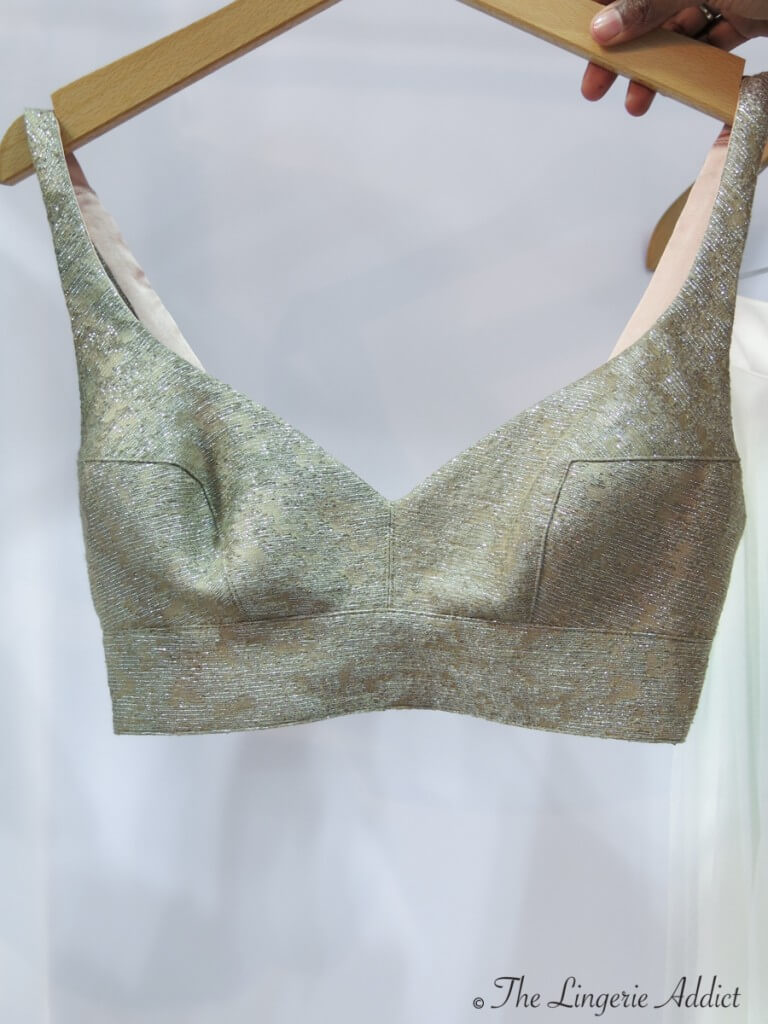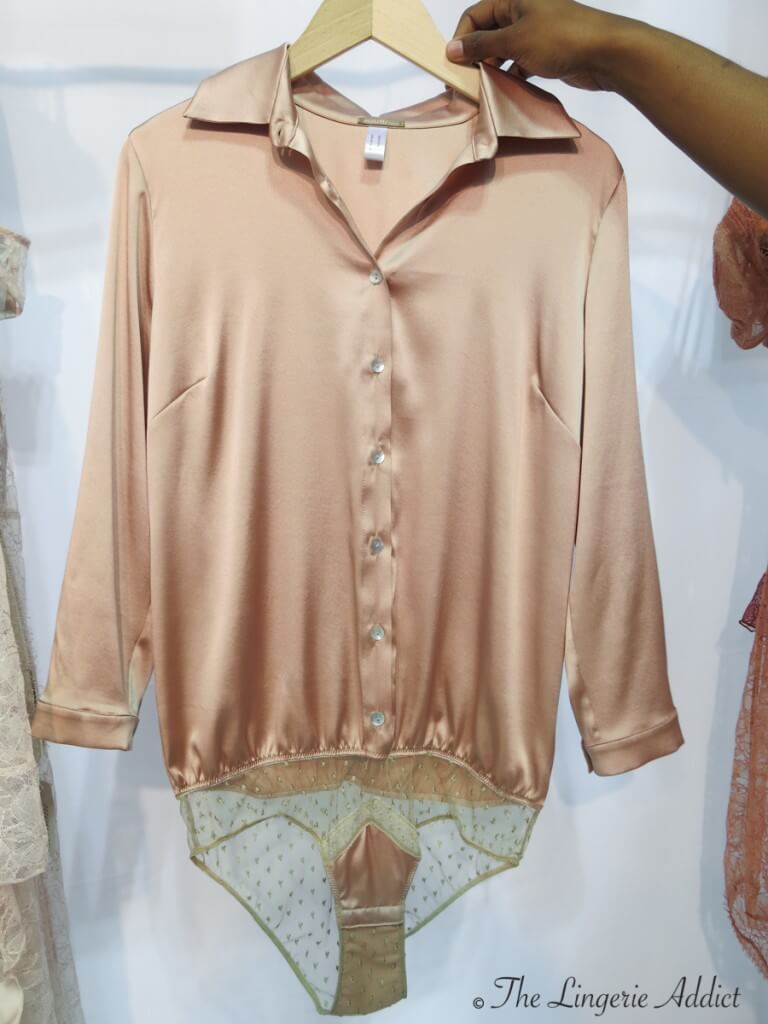 Naked Princess:
Another relative newcomer, Naked Princess is making it's mark in the United States' second fashion capitol: Los Angeles. This label relies upon relatively simple designs executed in beautiful textiles. The lace used in these bodysuits, for example, is not only pleasing to the eye, but also exceptionally soft to the touch.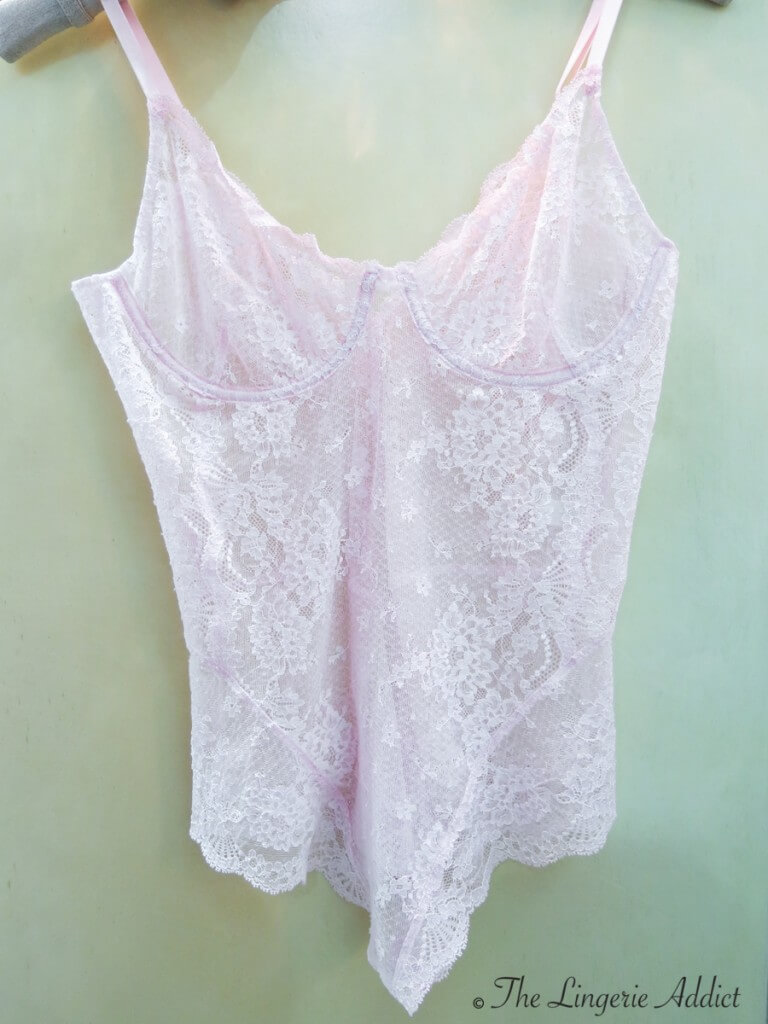 Panache and Cleo by Panache
Both Panache and Cleo by Panache have emerged as steady design favorites in the D cup and up market. Though I'm not in their target demographic, I appreciate Panache's use of lace and print in their designs, and I've been especially impressed by their willingness to try riskier patterns, like the bright, multi-colored leopard/tiger colorway from a few seasons back.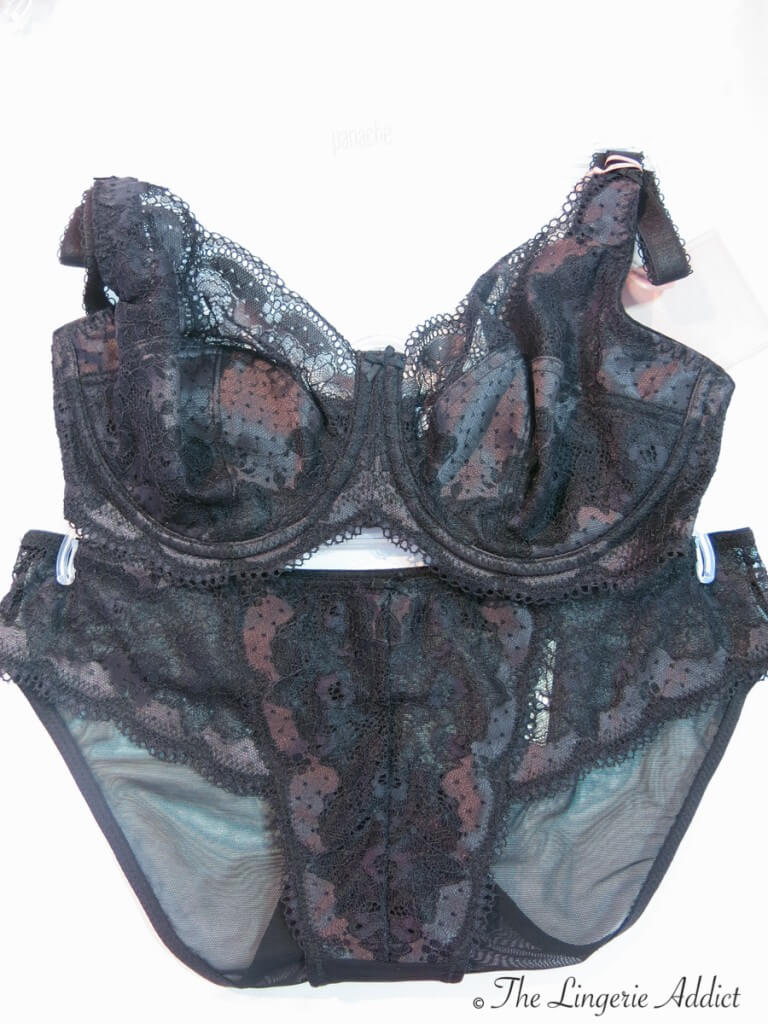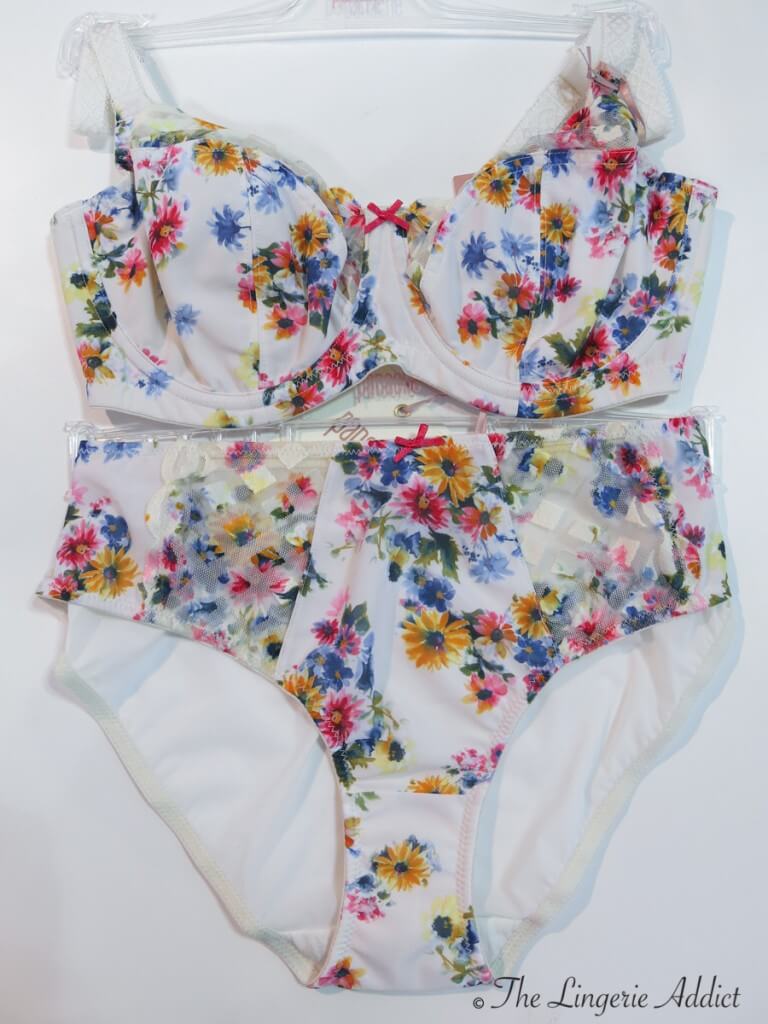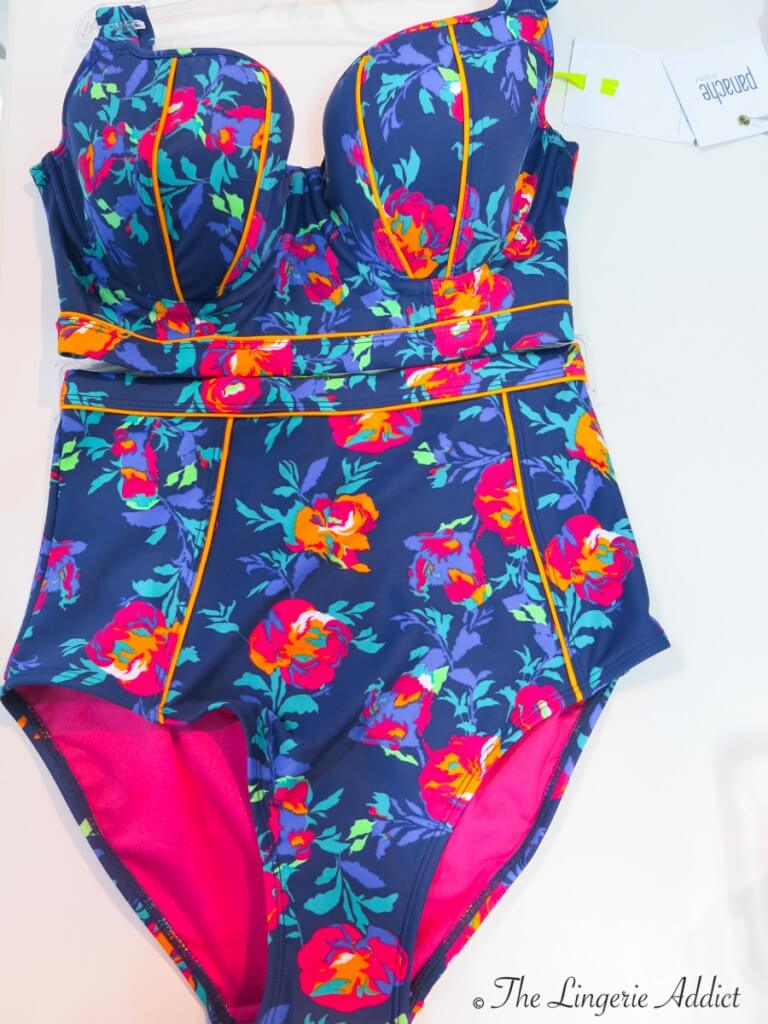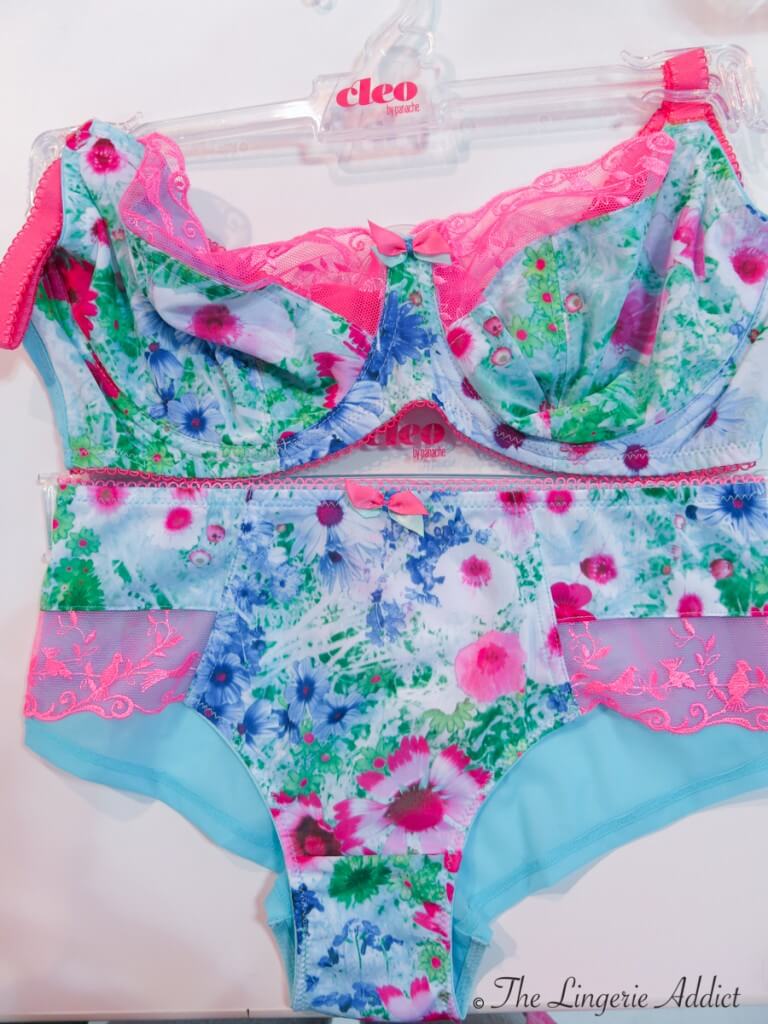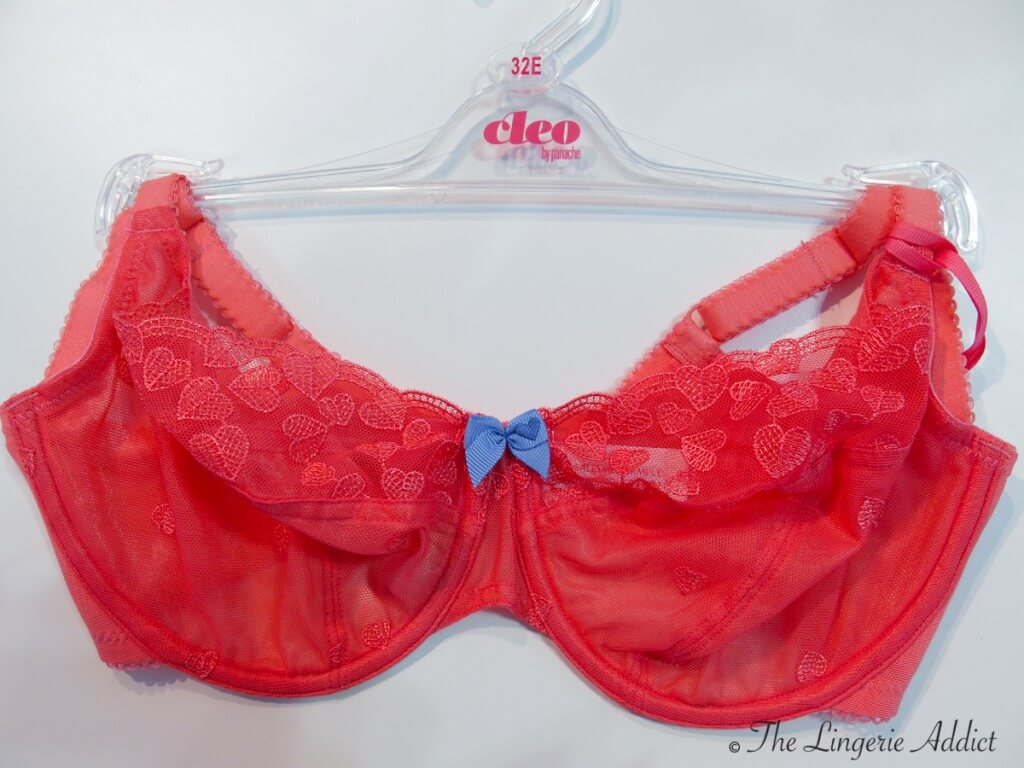 Parfait by Affinitas:
Another brand that has made its mark in D+ cup sizes, Parfait by Affinitas continues to stick with what works by coming out with new colorways in their Charlotte design, like the icy blue (or is it sky blue?) below.  Parfait by Affinitas is always an excellent pick for fuller bust sizes who want nice design at a lower price point.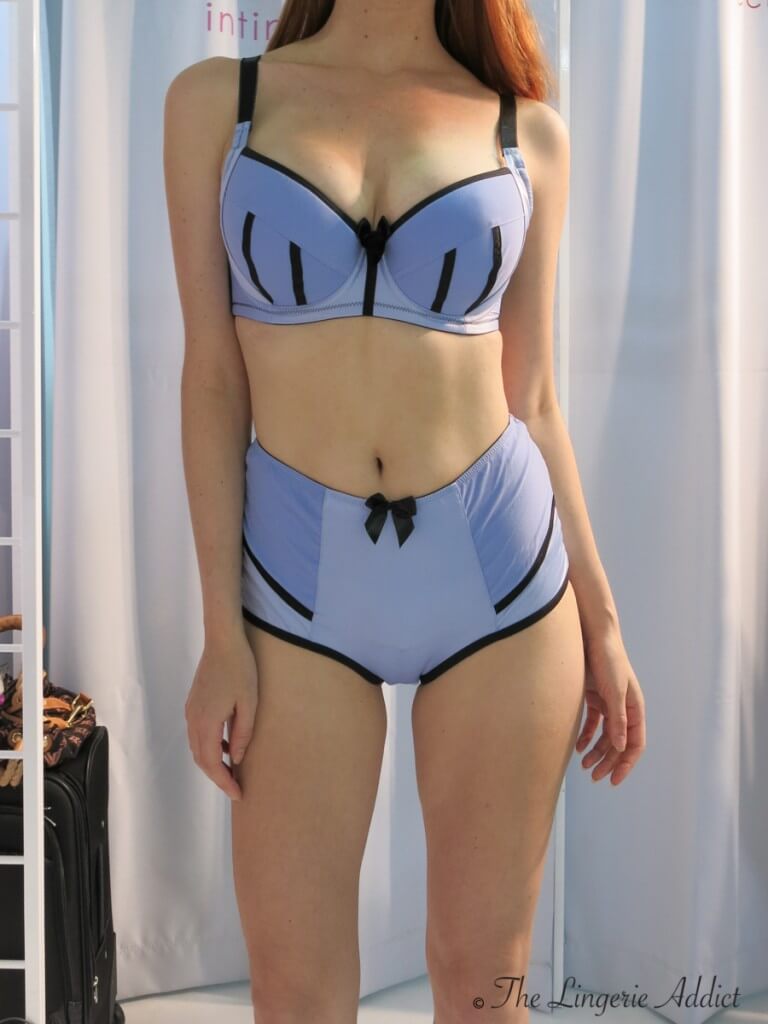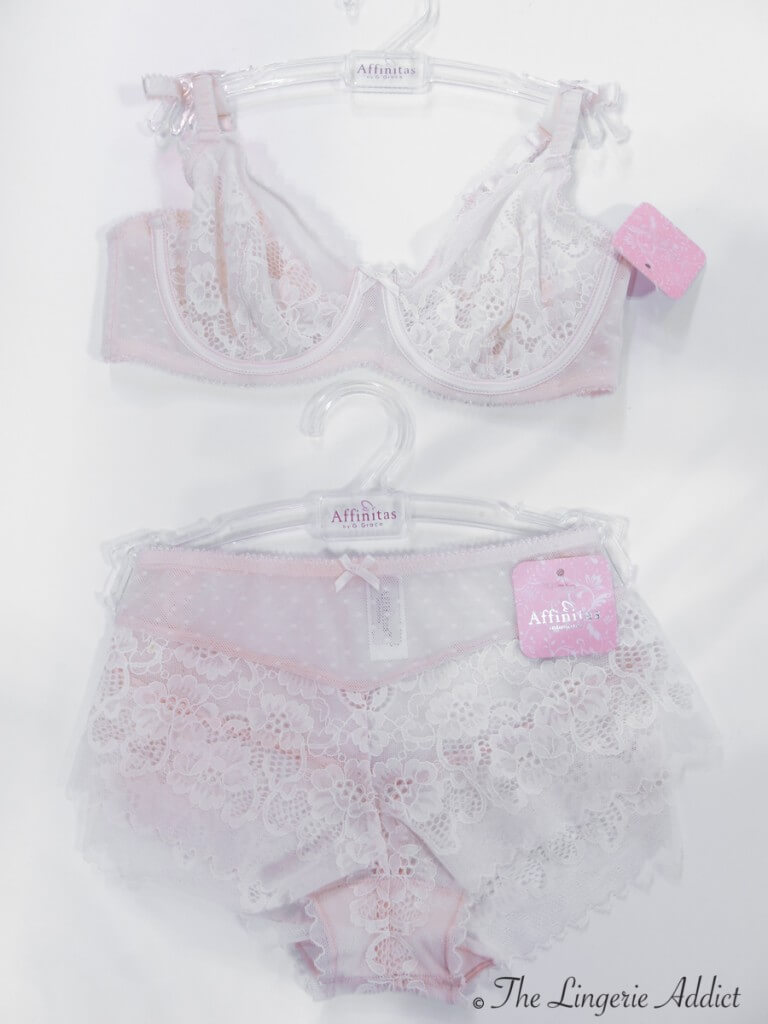 Playful Promises:
One of my favorites, the UK label Playful Promises is going back to its indie roots with some amazing vintage-inspired teddies and brilliantly printed swimsuits for the upcoming season. I am so excited at all four of the looks shown here; it's obvious when a brand hits its creative stride.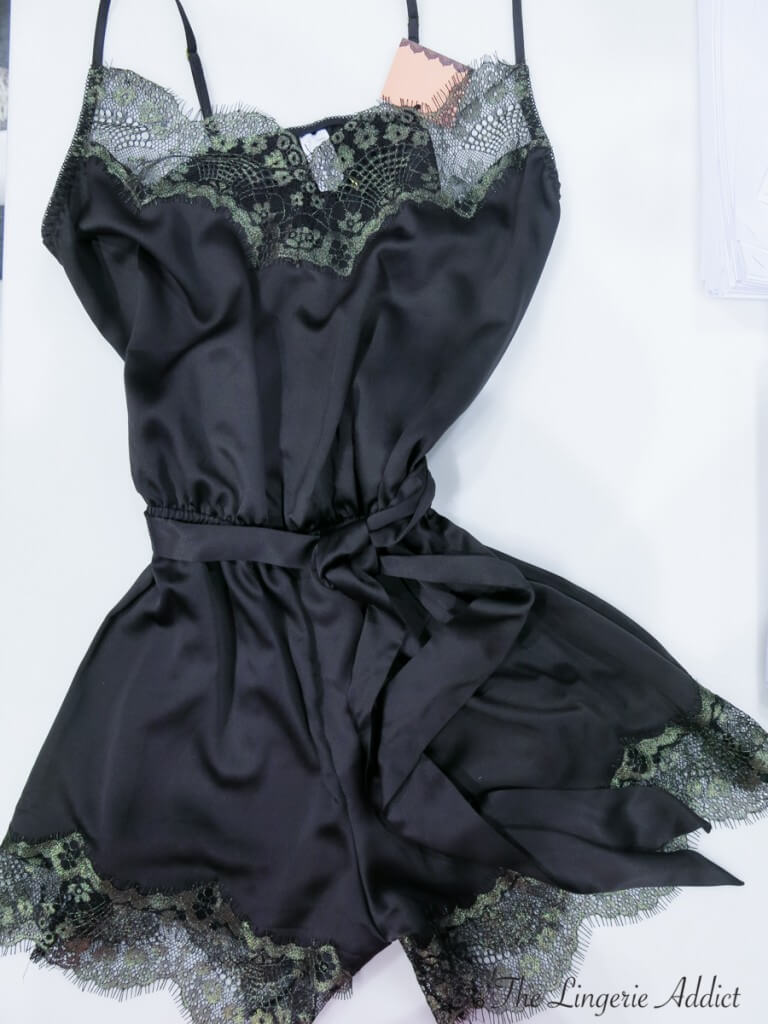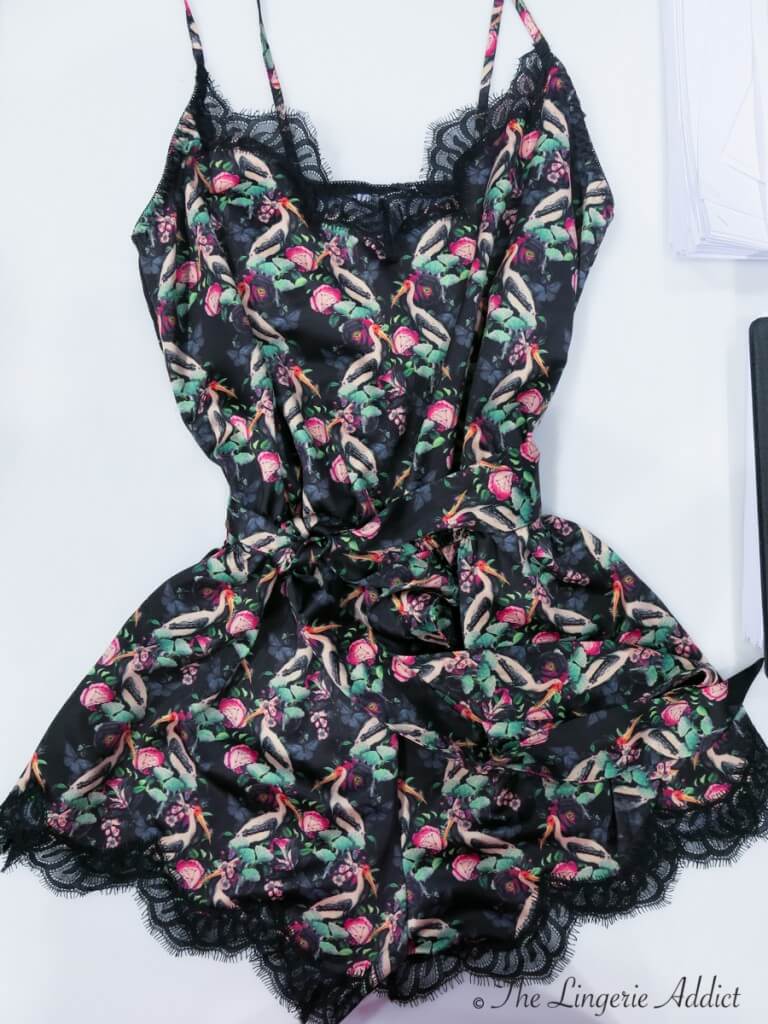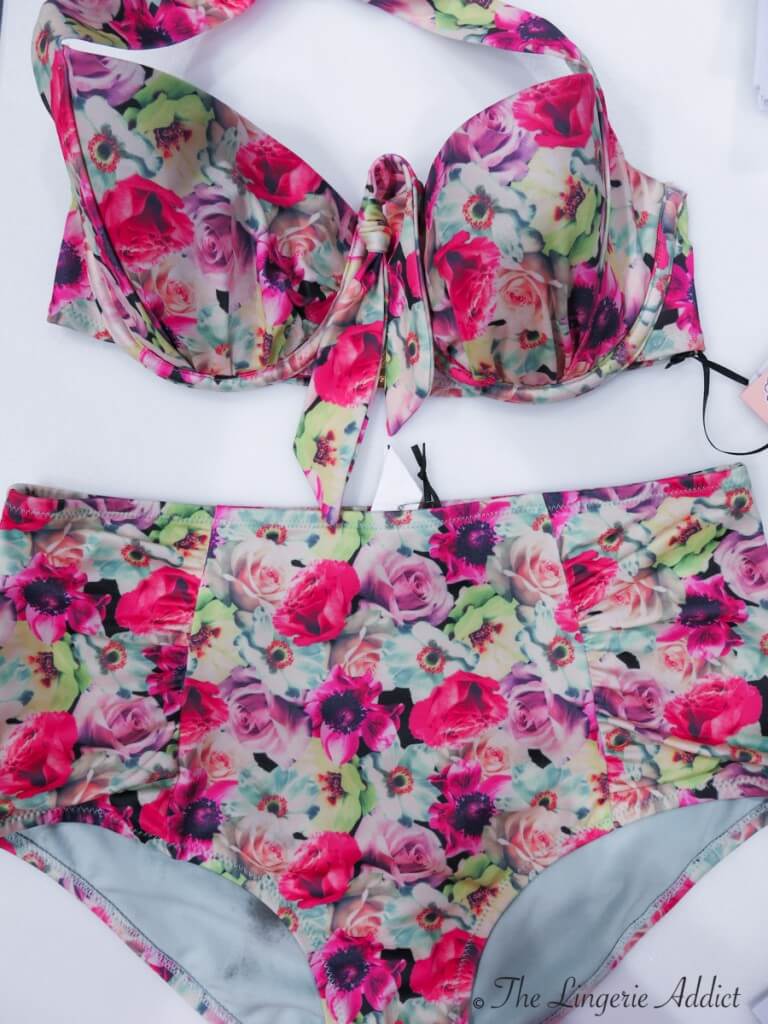 Samantha Chang:
One of NYC's best kept secrets, Samantha Chang is known for classic, unfussy, modern lingerie. There's something that feels so informal about this brand, not necessarily casual, just laid back and confident. I'd almost like to see them abandon bras and panties entirely and go full bore into loungewear.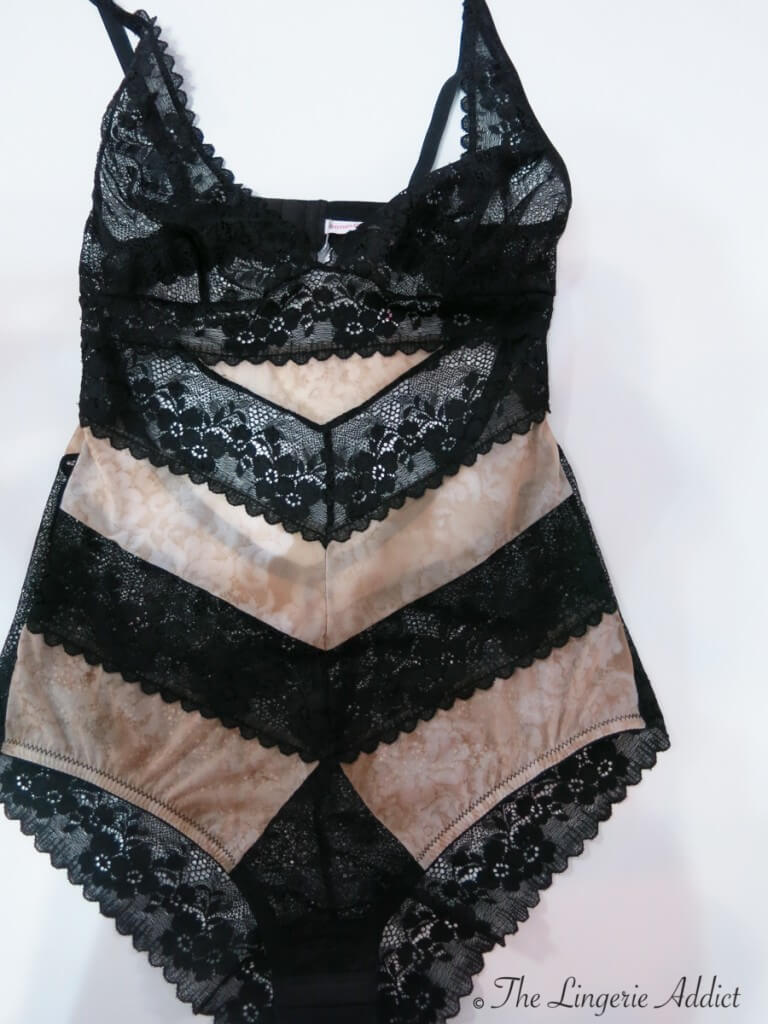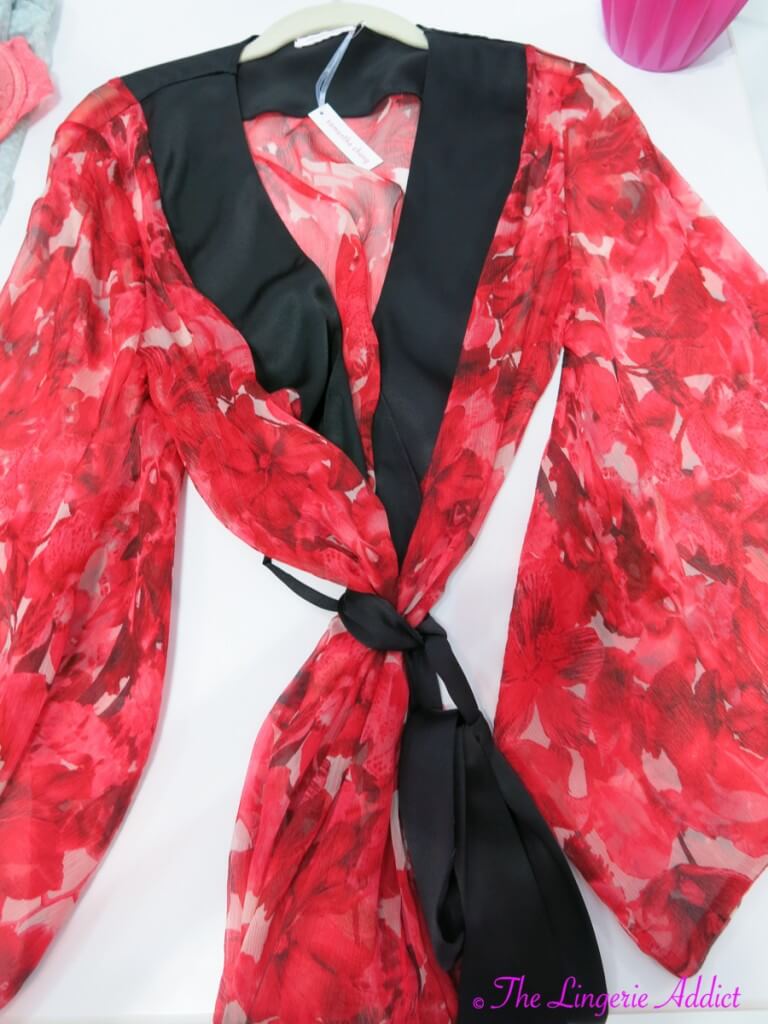 Sapph:
The Dutch lingerie brand Sapph emphasizes affordable, yet beautiful, lingerie. The red lace robe below is a perfect example of their brand identity; I remember being stunned at the retail price, which I believe is under $100 USD.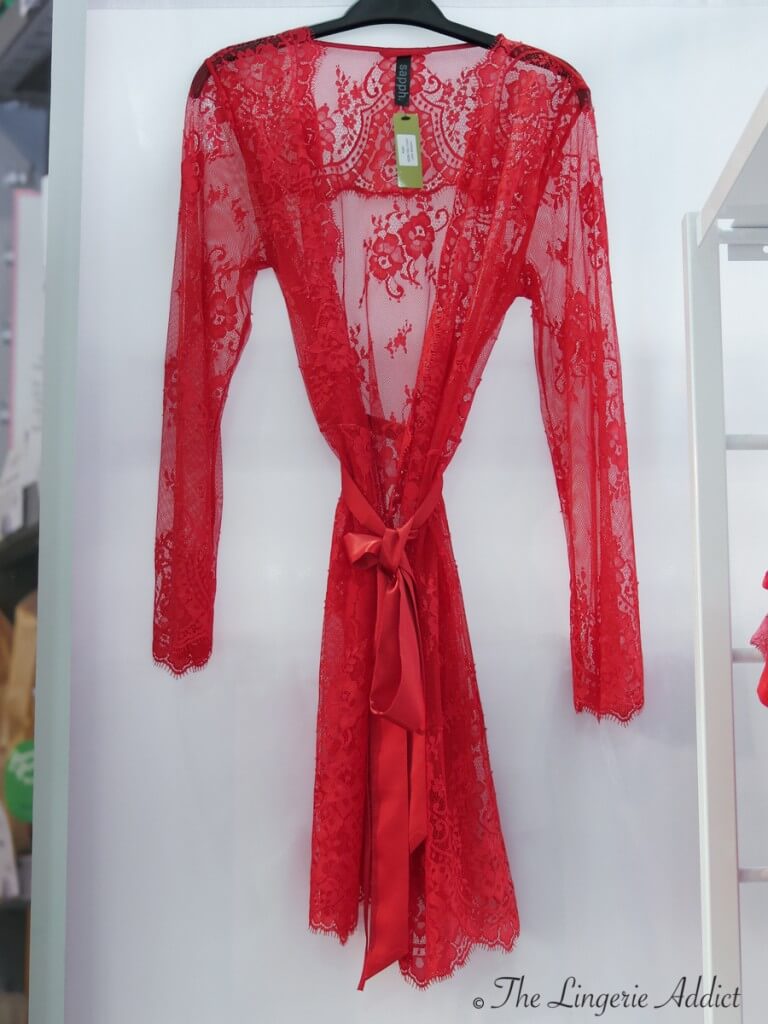 Sapphire Bliss:
Another indie design label based out of NYC, Sapphire Bliss is about fusing luxury and comfort. Their silhouettes are quite unlike what anyone else is doing, and up close, reveal a level of detail and thoughtfulness you simply can't appreciate from a photo. I'm looking forward to seeing what this brand comes out with in future seasons.
Seafolly:
For the first time ever, I visited MAGIC to view the swim collections, and I'm so glad I did as Seafolly's bathing suits were a highlight of the trip. Aside from just looking wonderful in their own right, many of their styles are also offered in DD+ cups, which is perfect for fuller busted women who want lovely swimwear options that aren't about hiding or minimizing their bust.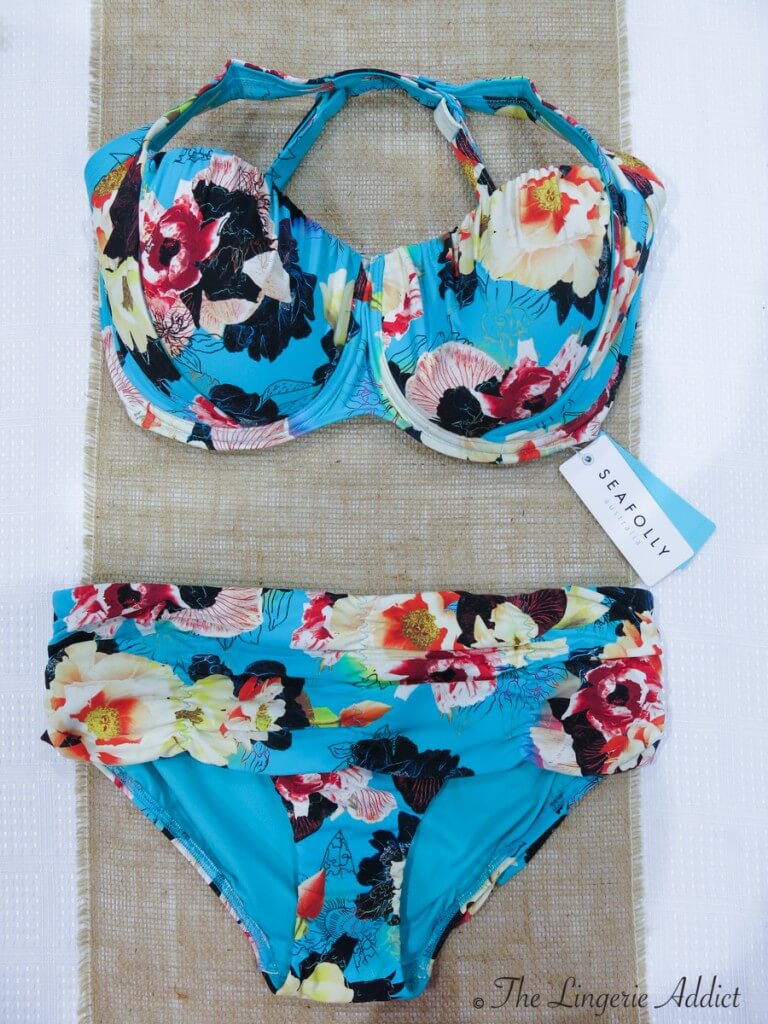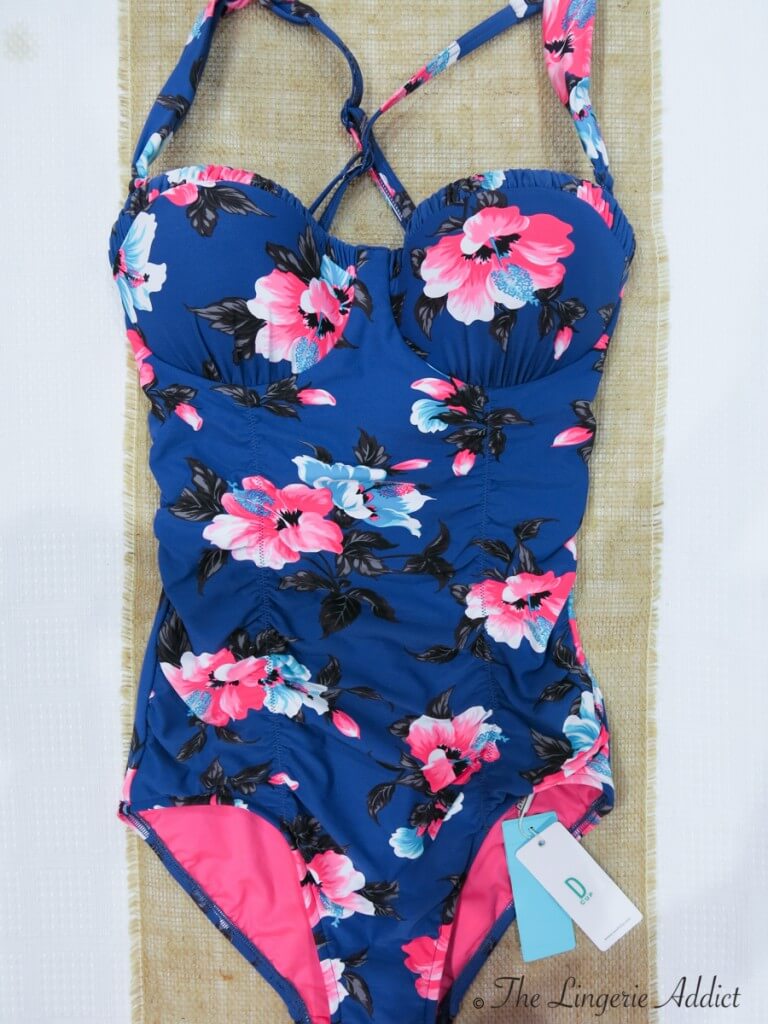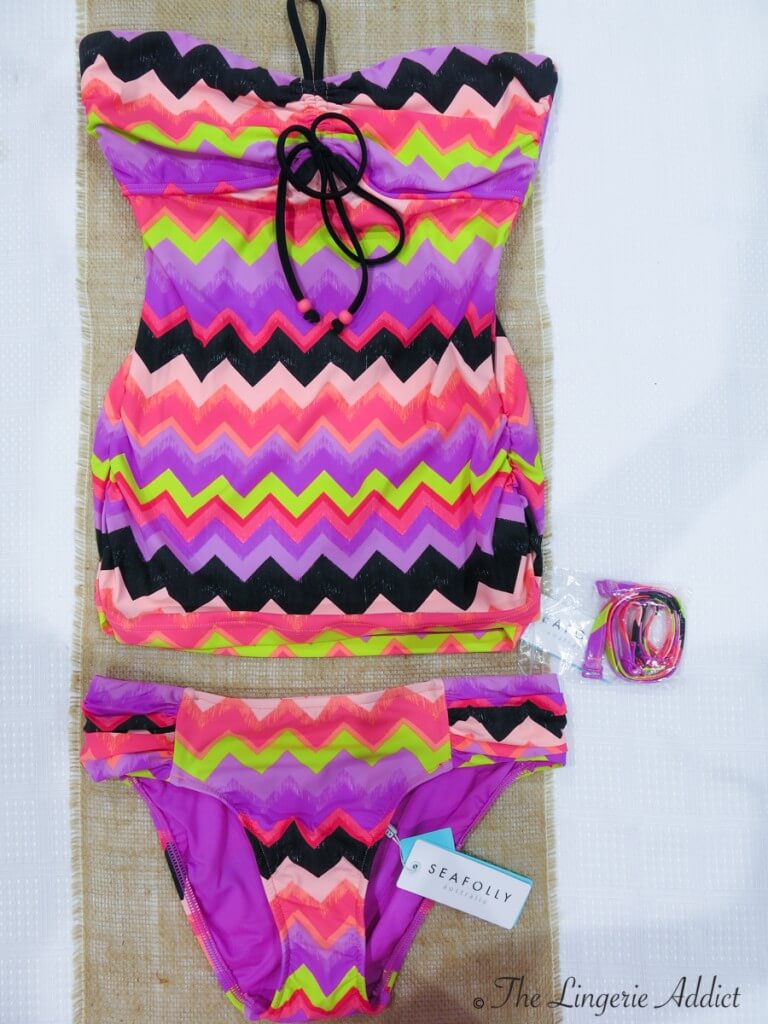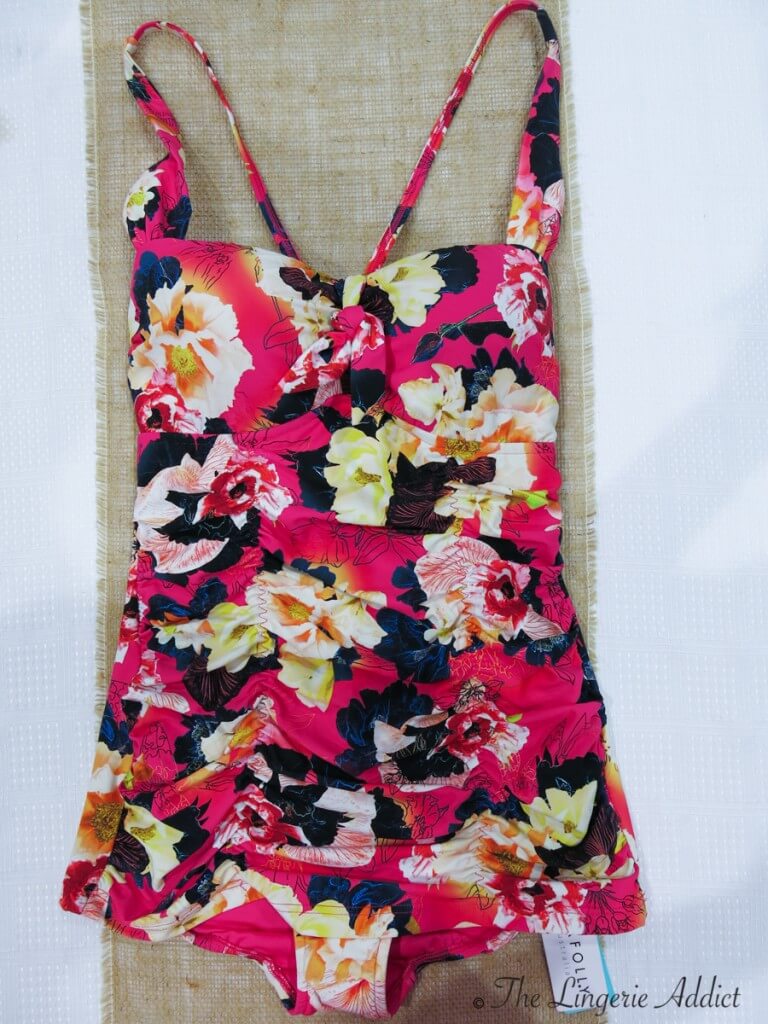 Shell Belle Couture:
If I were to give out an award for best use of lace, Shell Belle Couture would win it. I don't know where they found this lace (and I don't want to know), but it is breathtaking, and their usage of it (such as those sleeve inserts below) is perfection. This is a brand that I want to see stocked in every luxury lingerie boutique, and I simply cannot imagine why they haven't been already.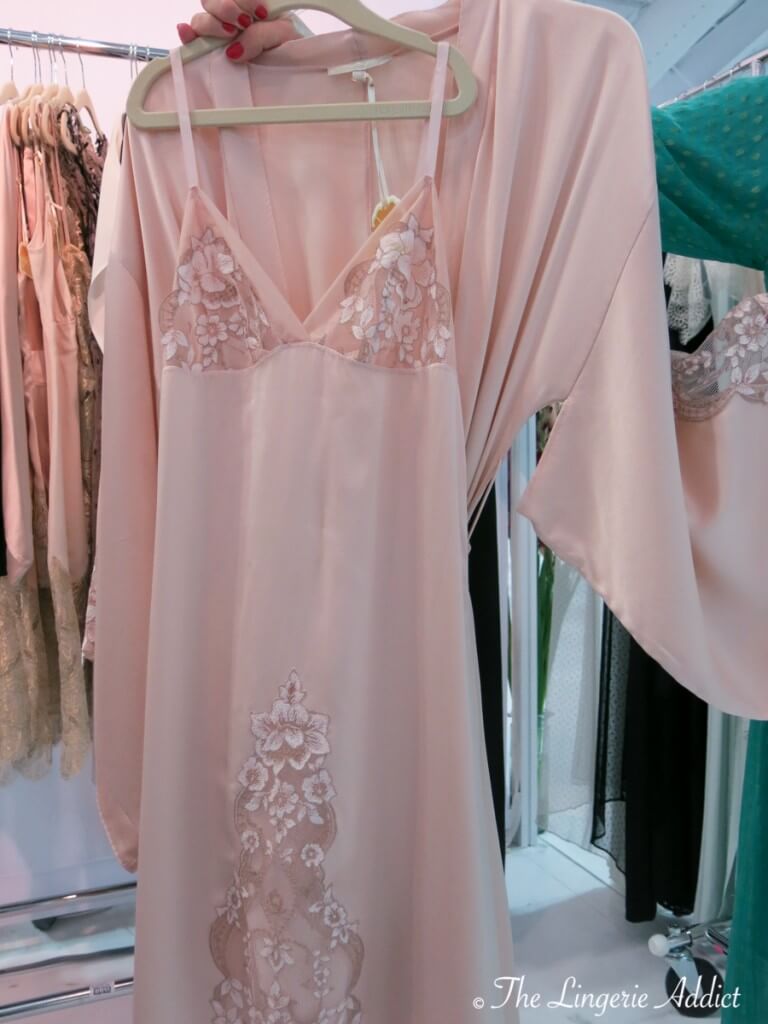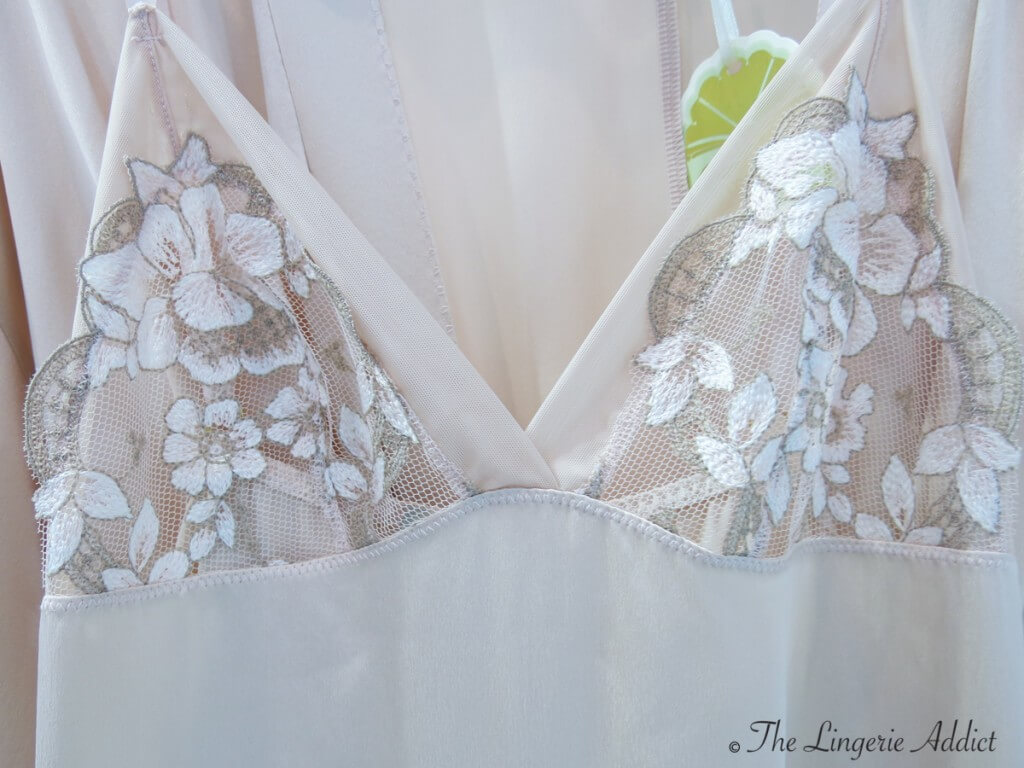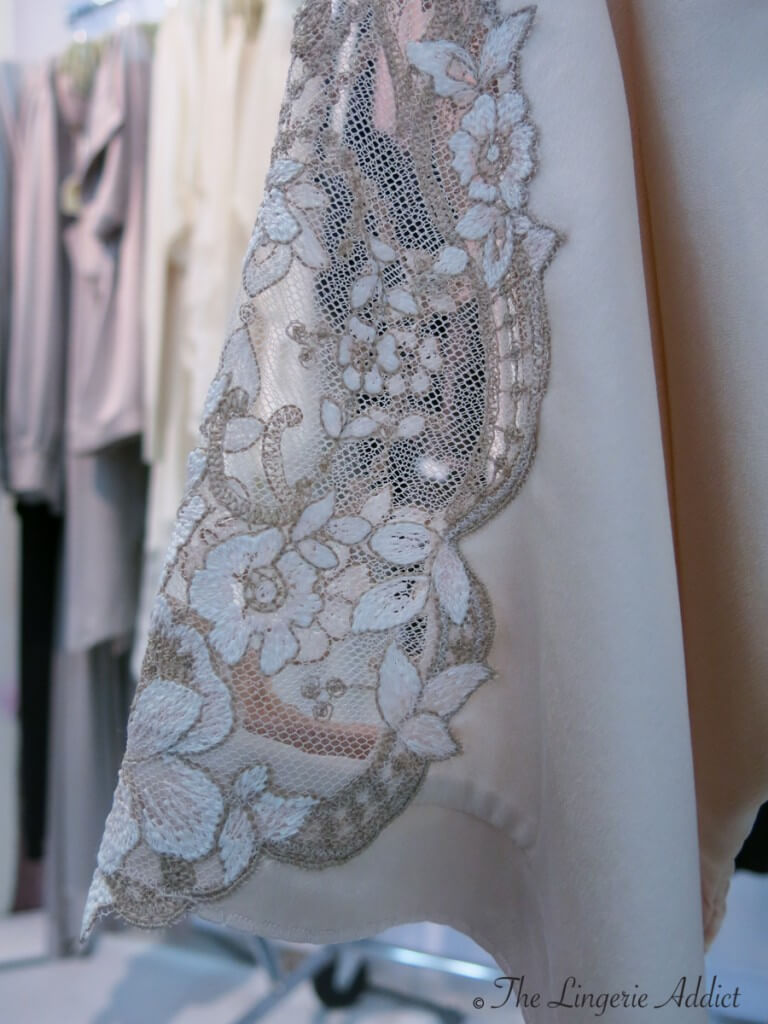 Sunday Intimates:
While I haven't yet heard confirmation from the brand itself, there were some rumors that Sunday Intimates is no more. As it is, their social media handles have not been updated in four or five months, and their website does not contain any F/W 2014 product or any updates (including lookbooks) regarding S/S 2015 product. That's not to say you shouldn't buy, just that I strongly recommend checking in getting a confirmation from someone before placing an order. At any rate, I thought they had a strong Spring/Summer showing, and at the very least, wanted to share the images here.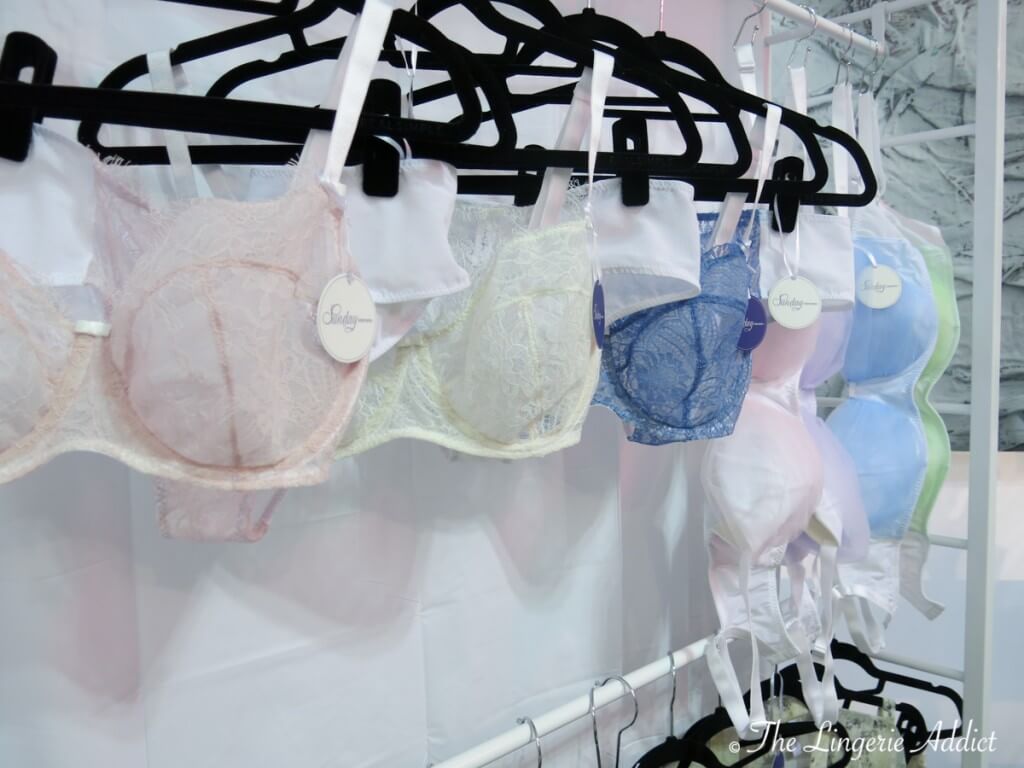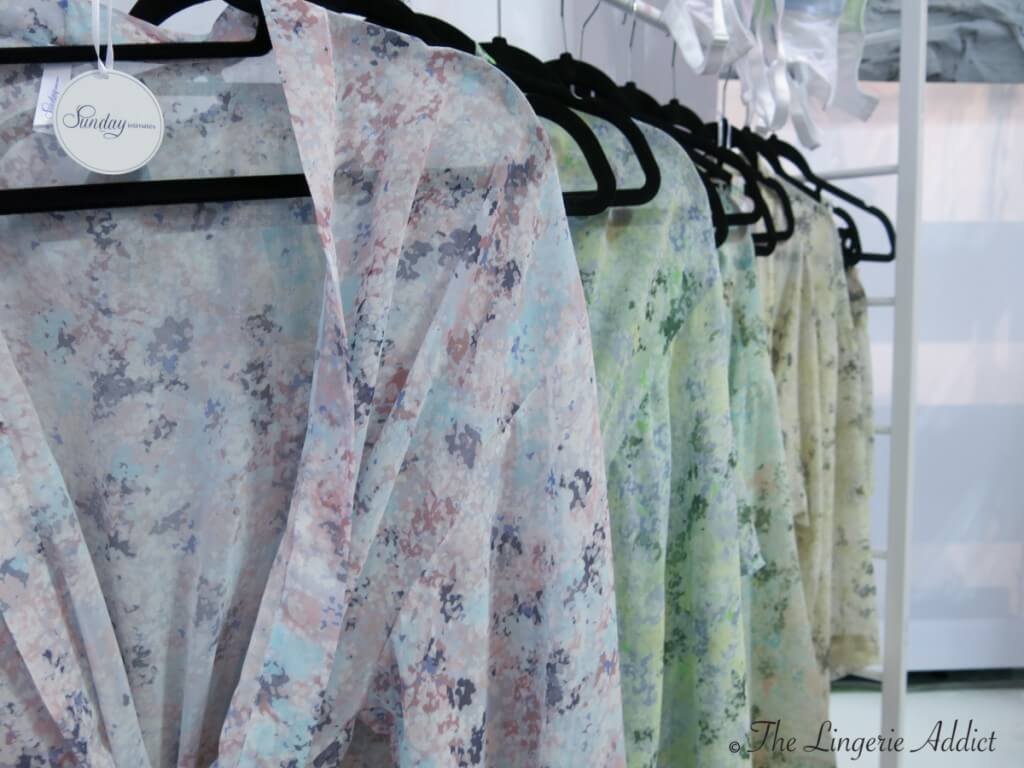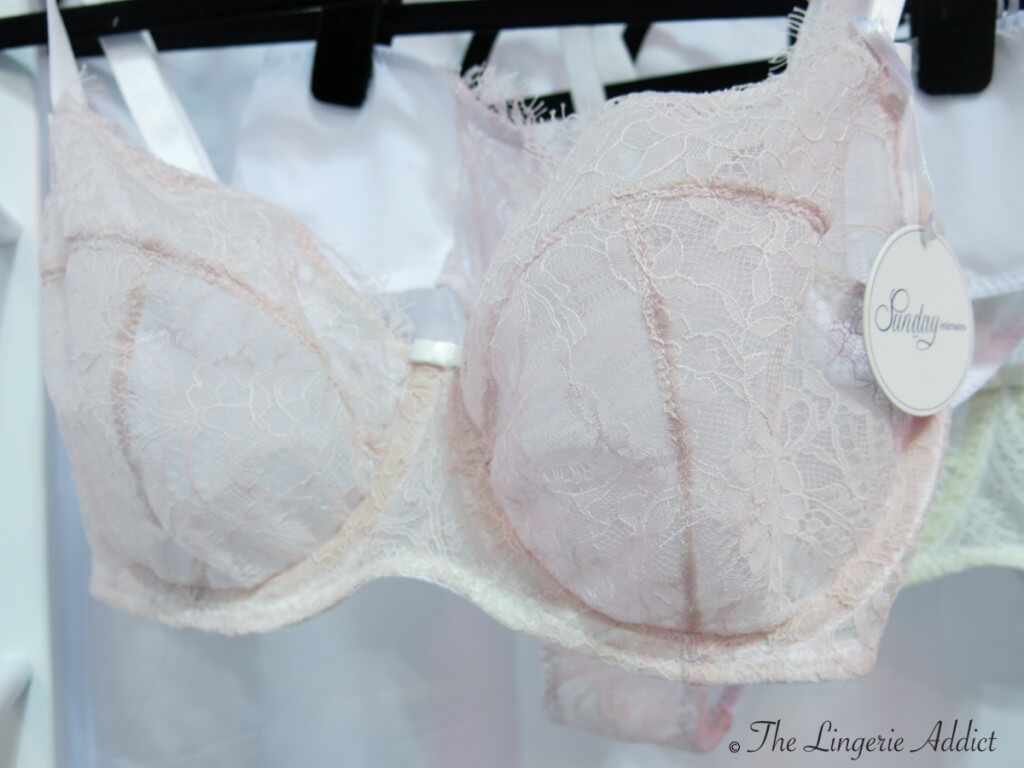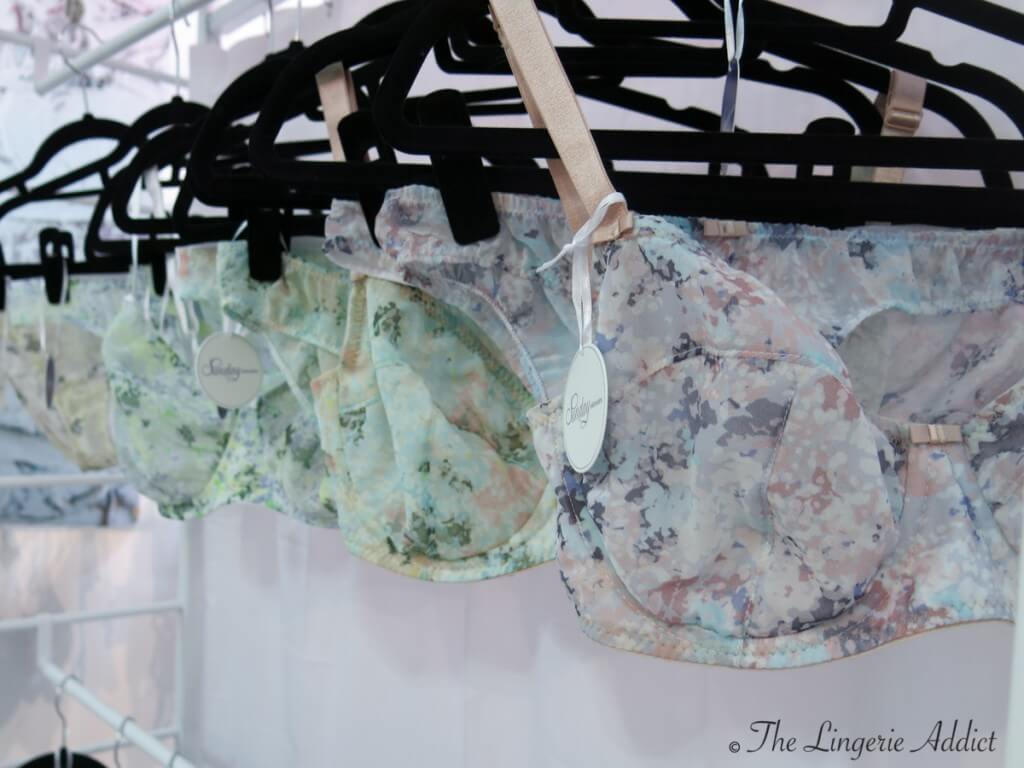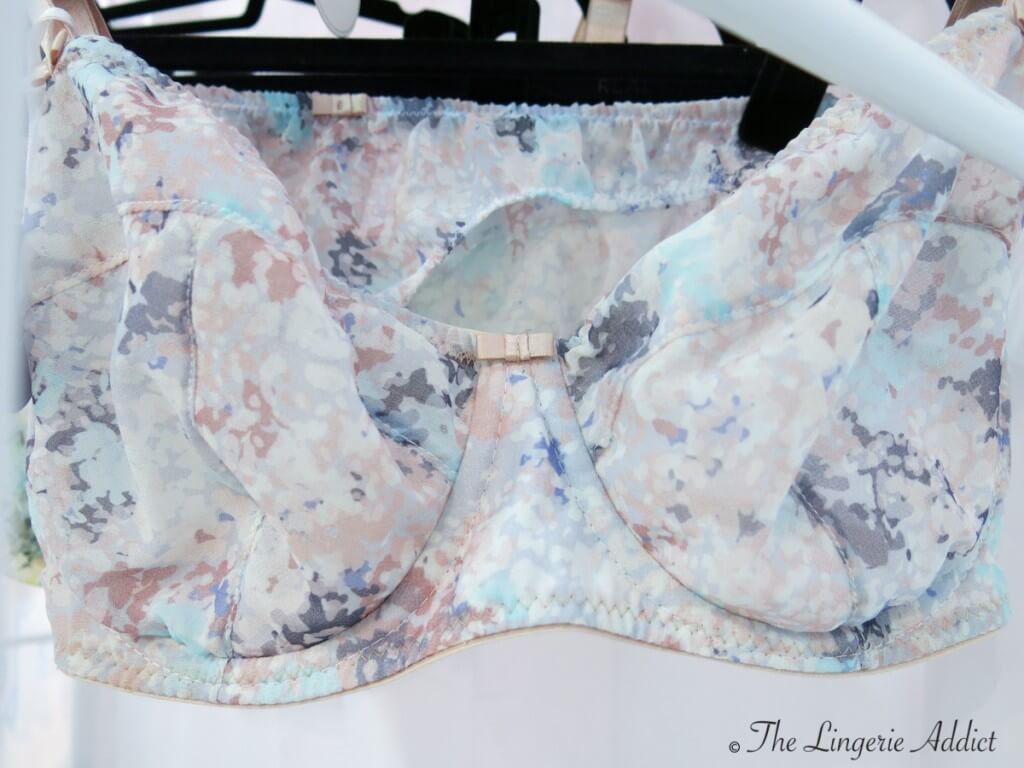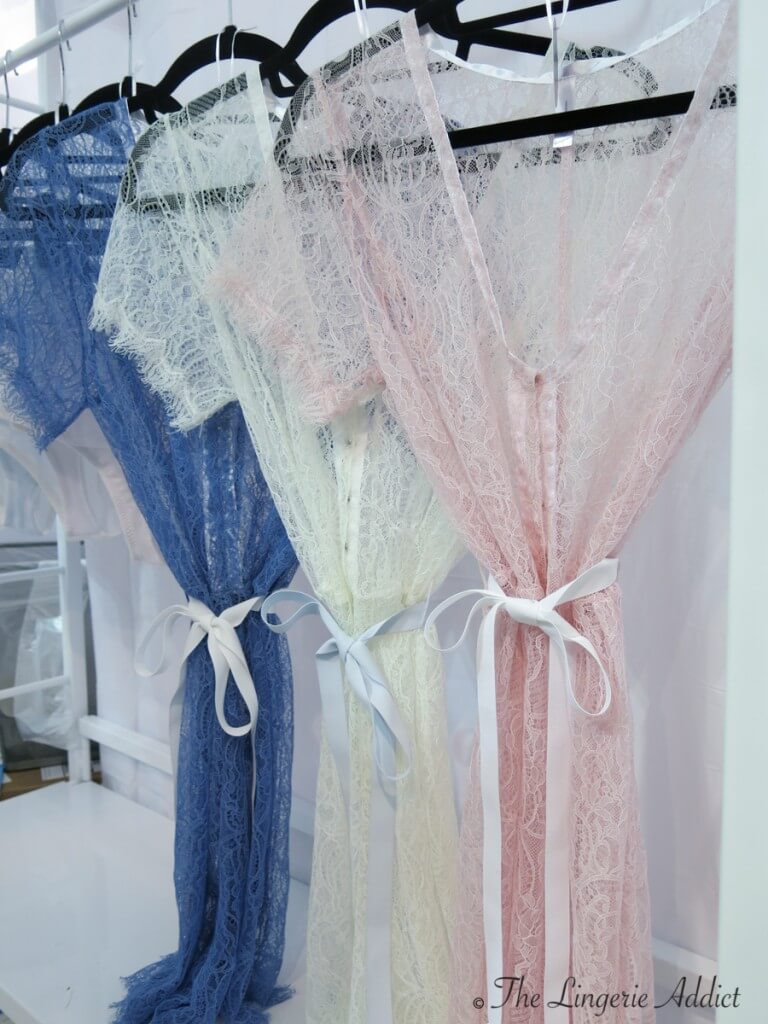 Tia Lyn:
Since its acquisition by Golyta International, Tia Lyn has been everywhere, and I think the market is better for it. While Tia Lyn does offer S, M, and L sizing, where the brand really shines is in its plus size options which go up to a 3X and offer the exact same options as what's available in Misses size. As a mid-market brand, there's a lot of room for Tia Lyn to grown, both within traditional lingerie boutiques and within more adult-oriented stores.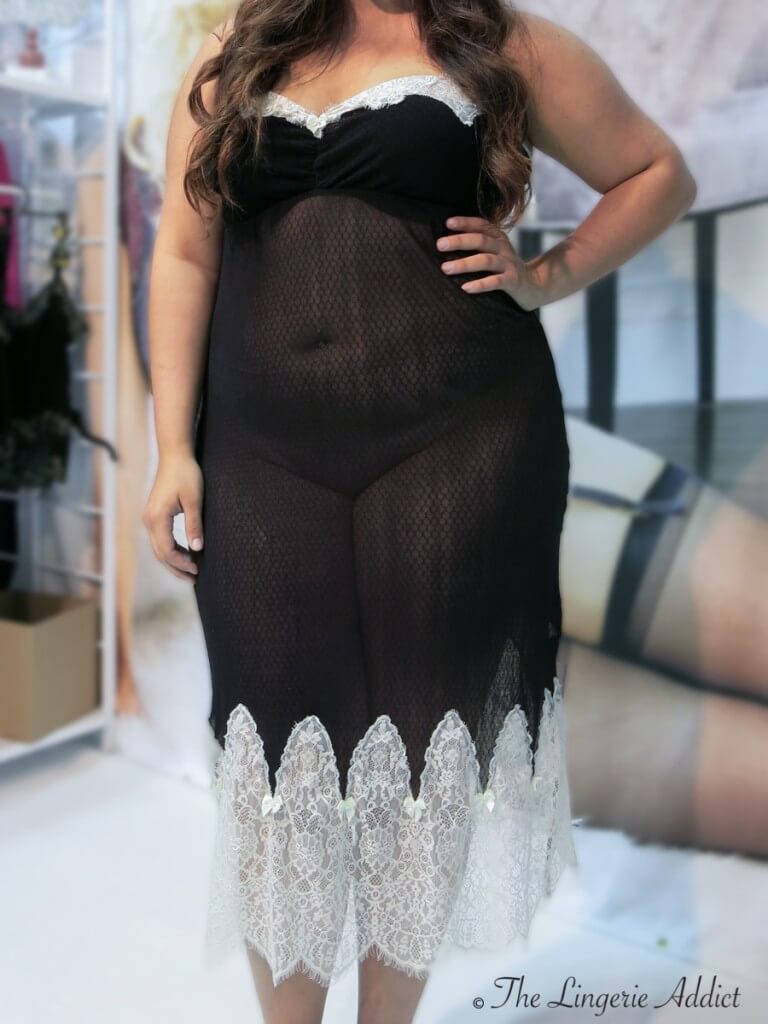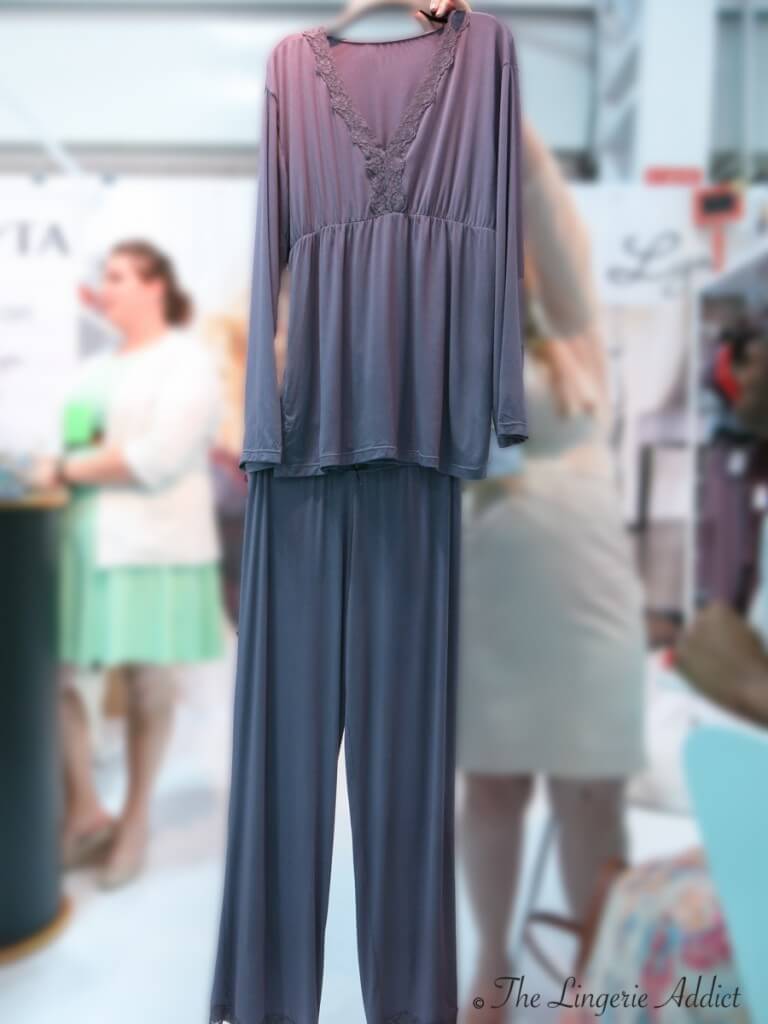 Tutti Rouge:
A relative newcomer to the full bust scene, Tutti Rouge is already making waves with their directly fashion-forward take on bras for larger cup sizes. And the affordable price point doesn't hurt either. I know for a fact that many people are looking forward to the tattoo print for this season.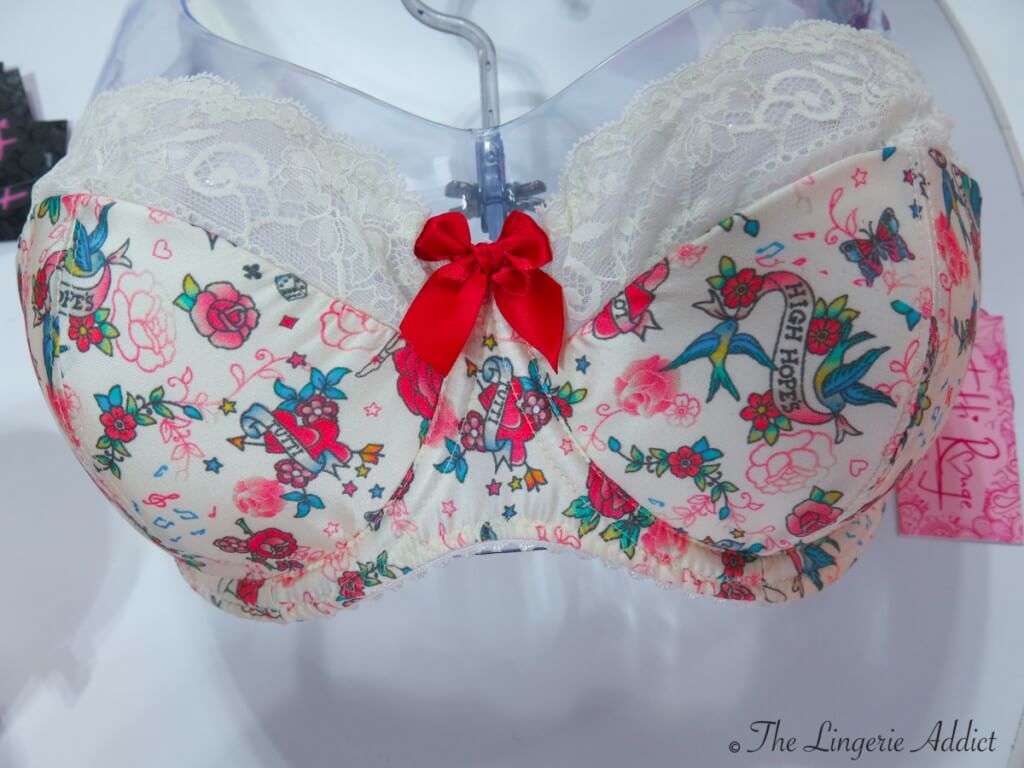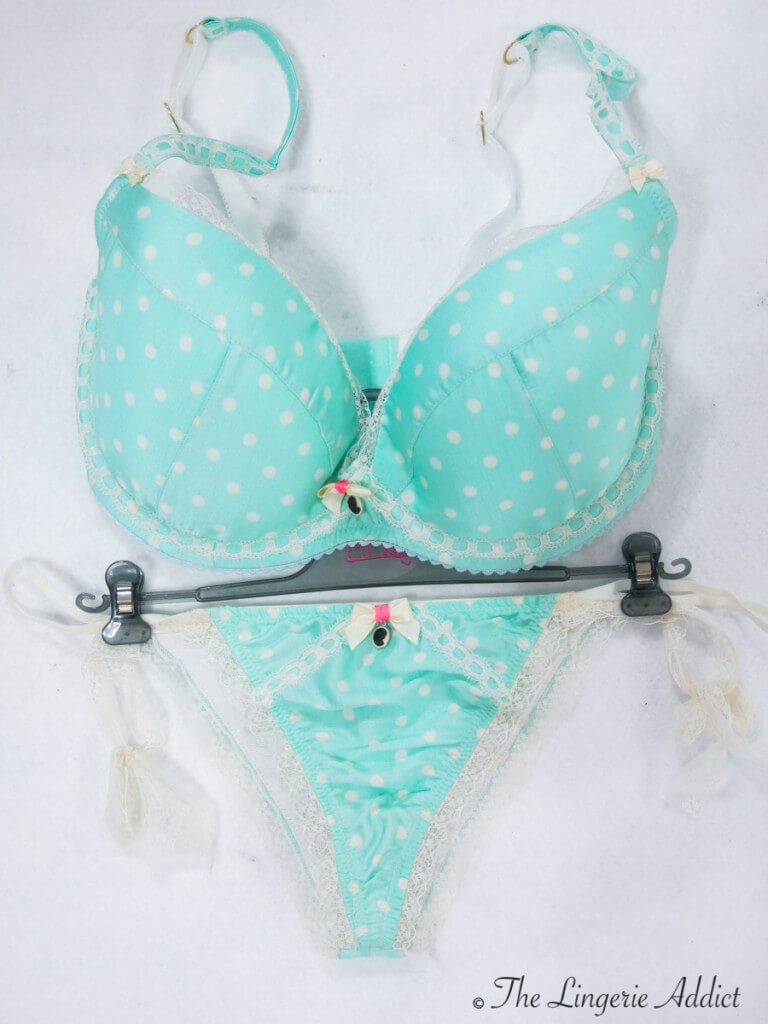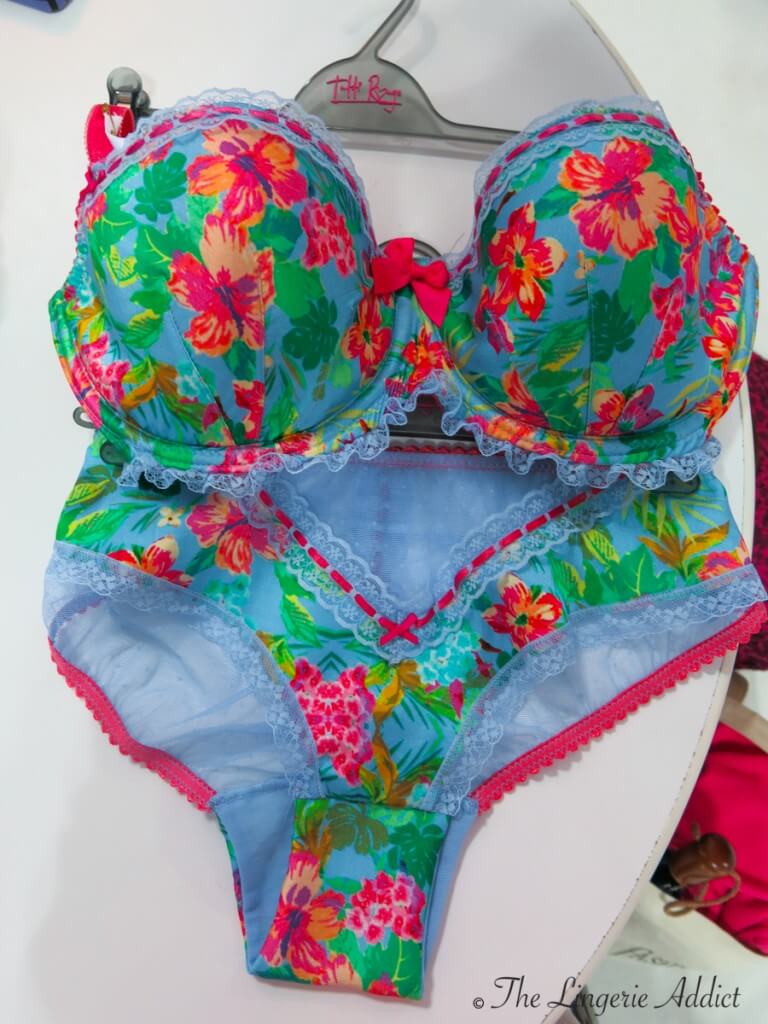 Underprotection:
A Danish lingerie label, Underprotection is the merging and ethics and aesthetics. Their lingerie is meant to be both fashionable and sustainable, and this floral print romper is also a great example of lingerie-as-outerwear. I could see myself lounging around in this at home, wearing it as a beach coverup, and or even wearing it on its own (particularly when I'm visiting home during the hot summer months).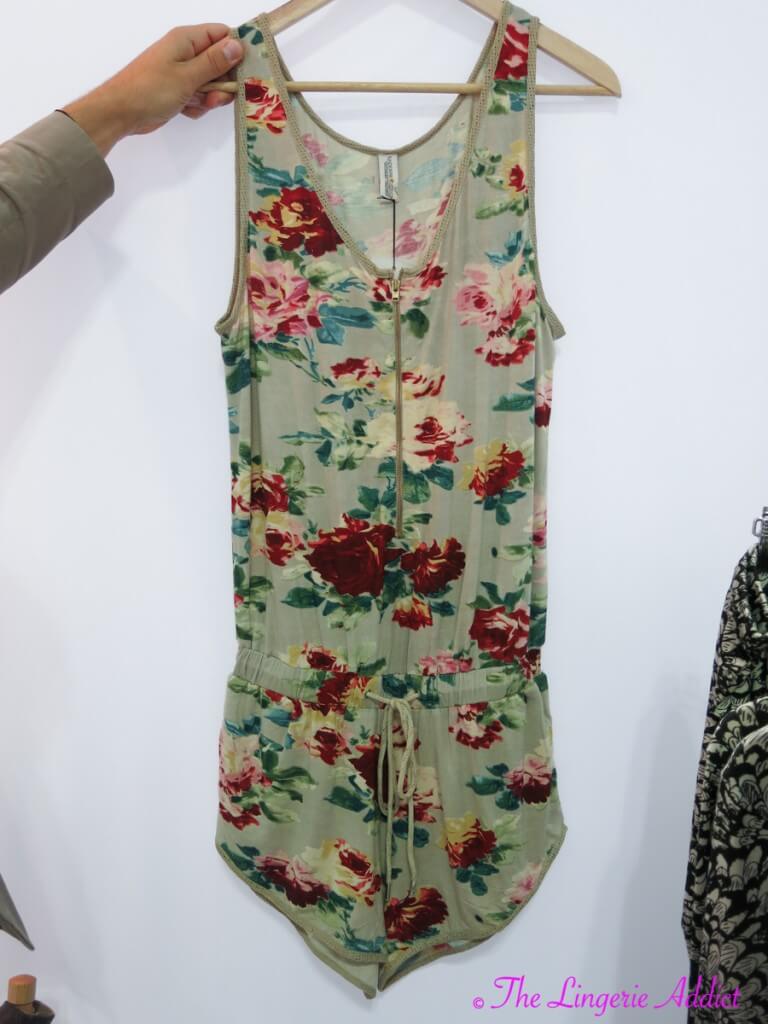 Va Bien:
Saving one of the best for (almost) last, can I just start by saying that Va Bien has impressed the heck out of me with their new couture shapewear collection? Not only am I wowed by the fact that this decades-old brand is willing to take editorially-driven, fashion-oriented risks, but these pieces are constructed with such deliberate care and attention to detail that I'm almost mad 3-D technology for lingerie blogs isn't a thing yet because you truly cannot appreciate all the couture-level details here without viewing them in person. If Vogue doesn't request that tulle bustier below for a photoshoot, I'm going to be very upset.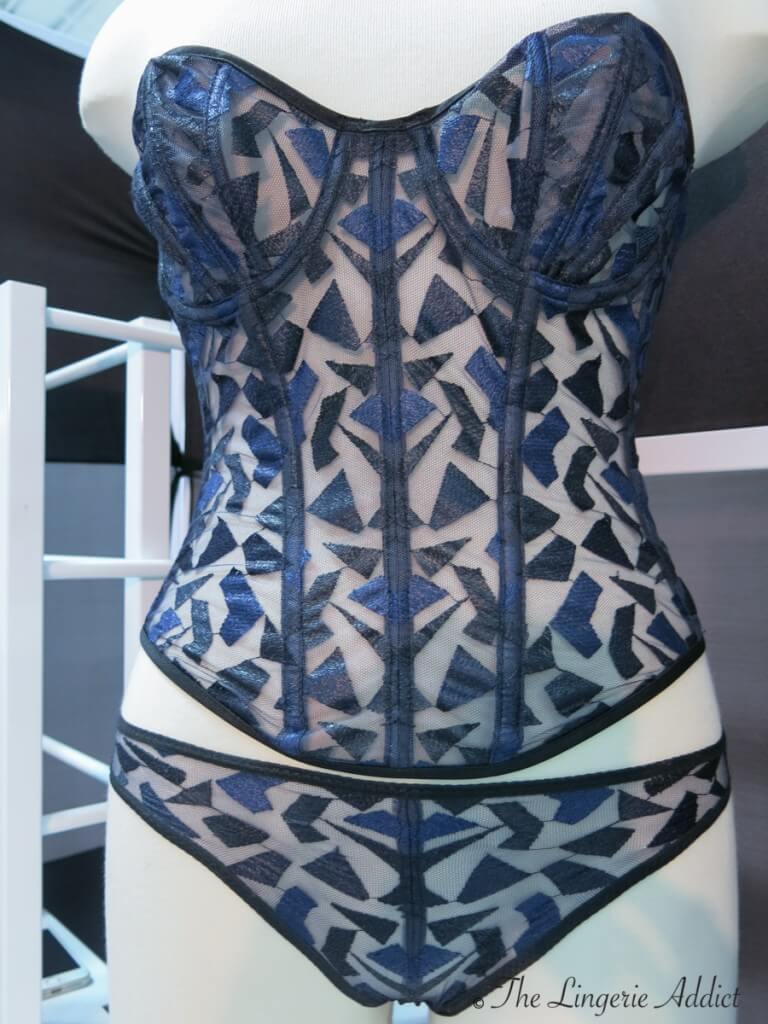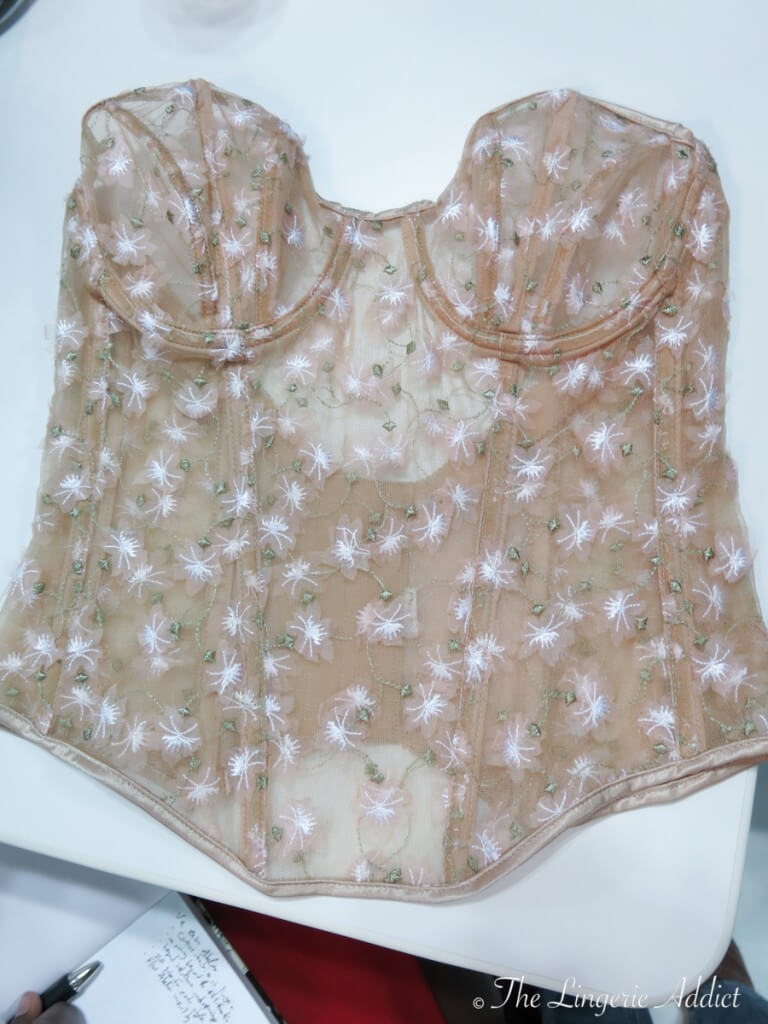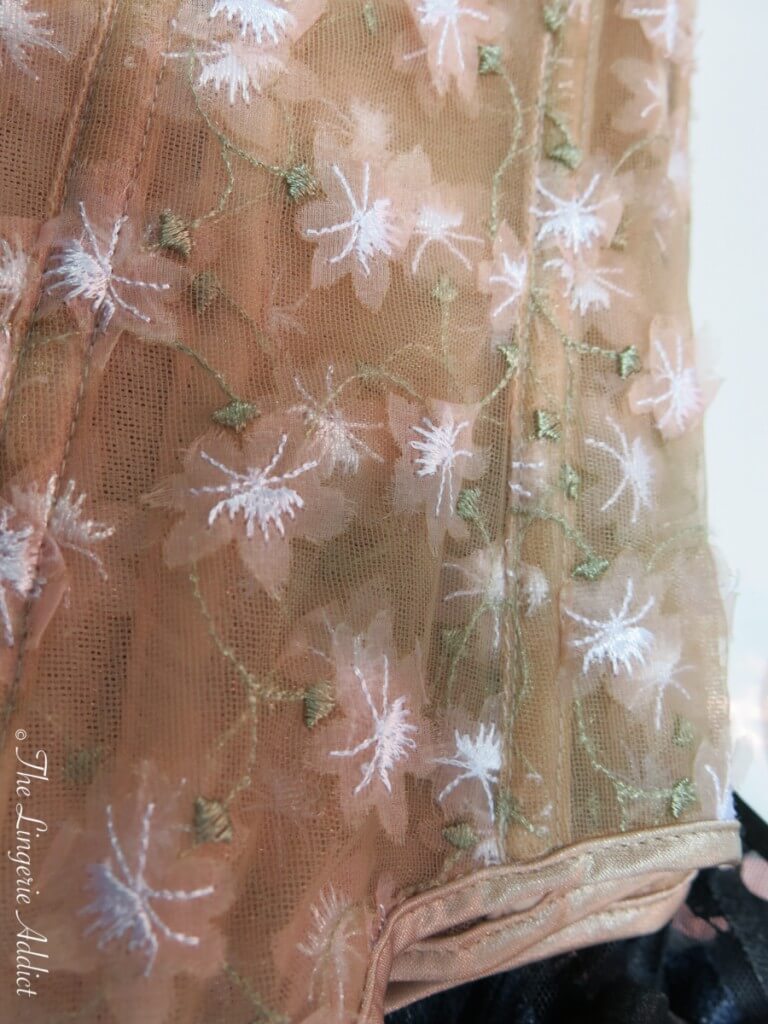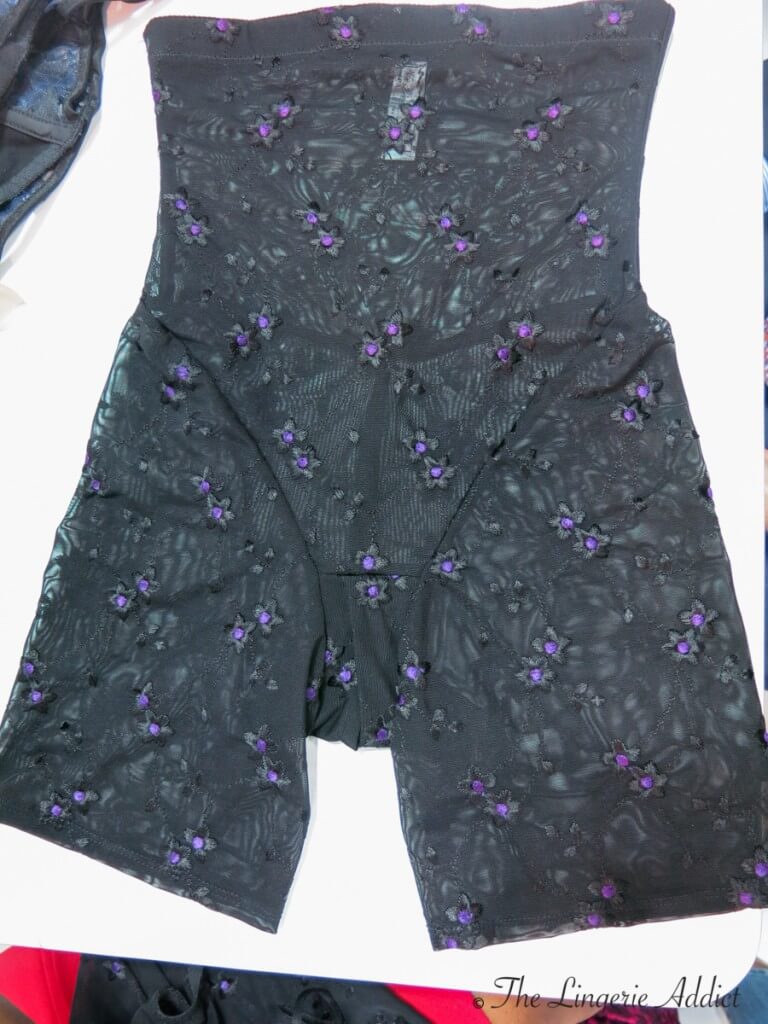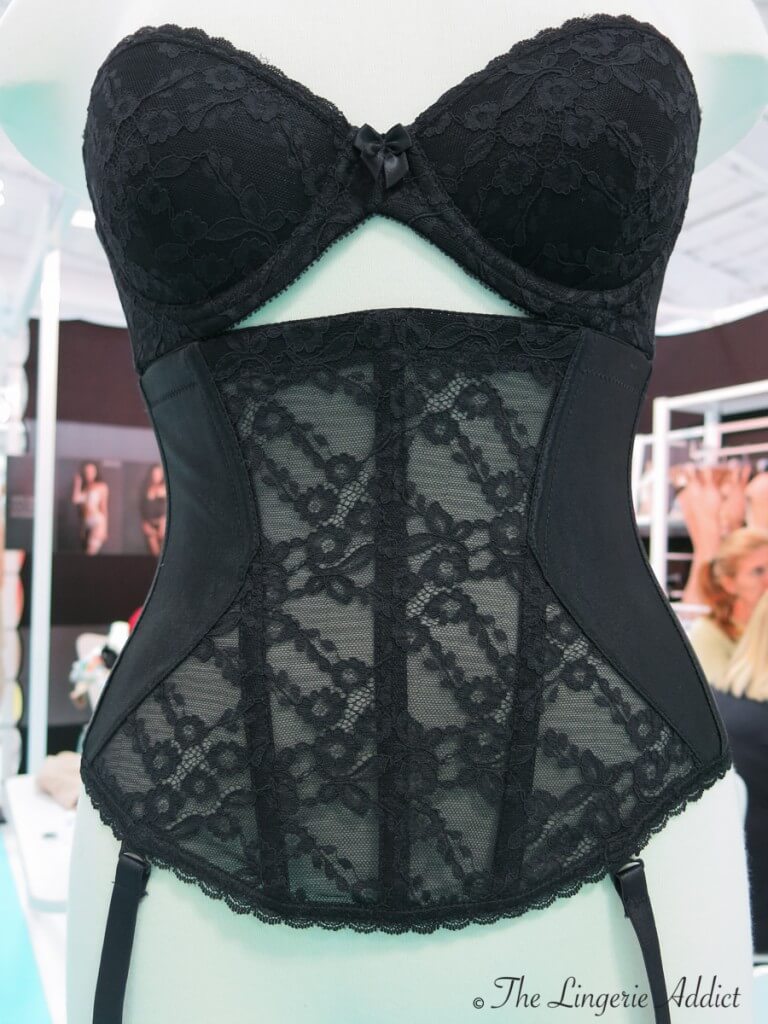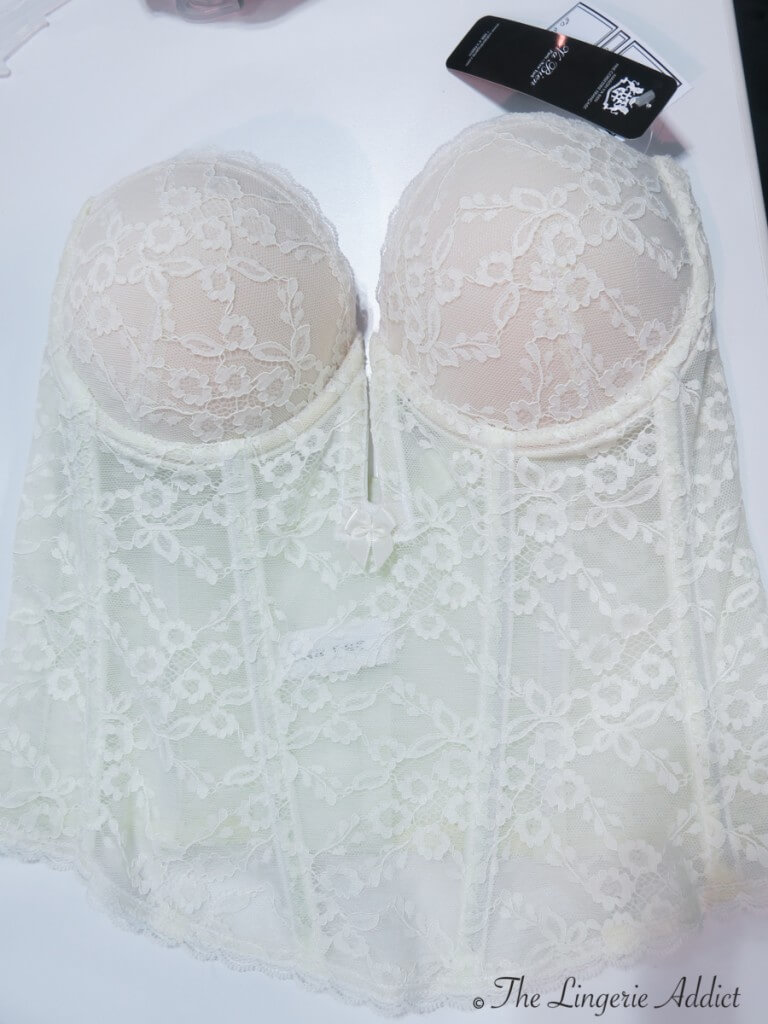 Vannina Vesperini:
Vaninna Vesperini beautiful silk basis made them one of my favorite brands of last year, and I was happy to see their swim offerings at this most recent market season. There are definite, vintage-inspired Cole of California influences here, and this bathing suit looks picture perfect for a beachside vacation.