Ones To Watch: 5 Lingerie Brands To Keep An Eye On
Designing lingerie can be a hard, grueling job, but someone's got to do it! Not that it's without its perks, of course. However ,the industry is by no means a cushy one, and often the job is not nearly as luxurious as it seems. There are certain times the workload can get downright unbearable with 18-hour work days, non-stop travel and back-to-back meetings monopolizing your entire schedule, let alone your precious personal life. Working as a designer can quickly take its toll on your health and personal relationships if you're not careful. But with the headaches come the rewards (world travel, celebrity networking and free samples, just to name a few), which make it all worthwhile at the end of the day. However, after years of sleepless nights and brutal schedules, I've decided it's time to make the leap into a different sector of the lingerie world and try my hand at a new trade: retail.
This was not a decision I made lightly, especially considering the fact that I love designing lingerie. The passion has been pumping through my veins since I discovered my first garter belt at age 13! However, after 12 years, I'm finally ready for a change. With a deepening curiosity for merchandising and marketing, I've decided that curating a shop will be the next step in my lingerie career. Launching virtually to start, I'm now looking forward to building an online selection that will highlight unique brands, support new labels, cater to stylish young women, and allow me to further explore this whole other spectrum of consumerism and business.
While I am only in the initial stages of this new venture, I realized quickly that the best way to cut my teeth would be attending the Curve Lingerie Expo this week in NYC, where I could review a diverse array of lingerie brands and get more information on who they are and how we can work together. So here I am, fresh off of 20 hours spent in lingerie nirvana, pounding the pavement (or in this case plush carpeting) and scouring each and every booth for gorgeous lingerie and sleepwear to offer to my soon-to-be prospective customers. During my lingerie frenzy I encountered many amazing brands that impressed me with their ingenuity and new ideas. I am now so inspired and excited to begin my journey into the world of e-commerce, and share what I've found with like-minded women who appreciate the value of detail, comfort, and affordability.
So, as I slowly descend from my shopping high and begin the carefully-crafted buying process, I want to show you some of the brands that particularly struck a chord with me this season. Many are still new to the industry, and I hope to see them stick around for a while as I find their perspective refreshing -- and I hope to soon stock their lovely offerings on my up and coming web shop. Take a look below and let me know what you think!
Naja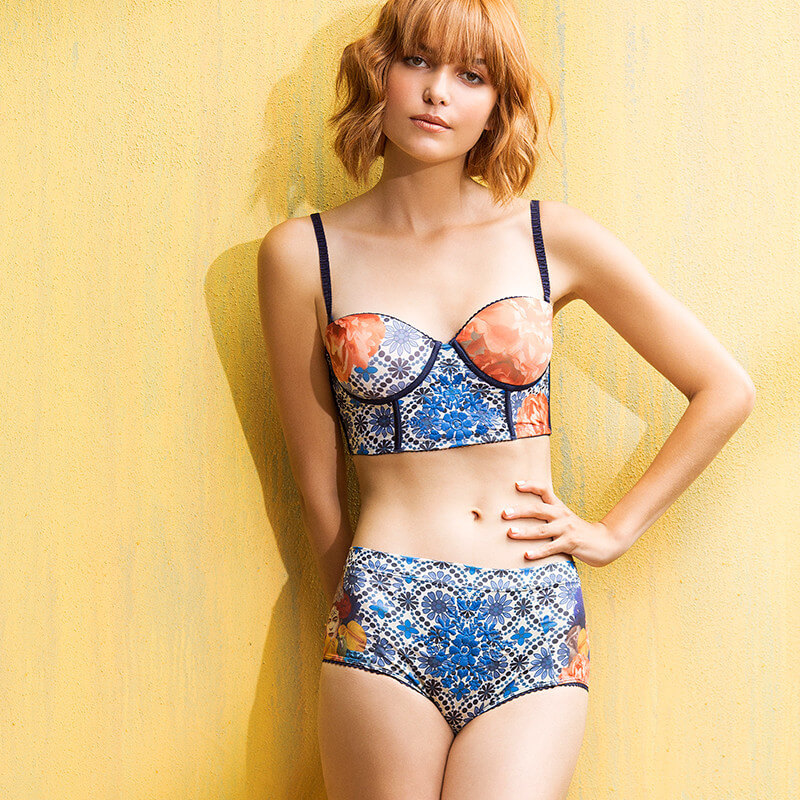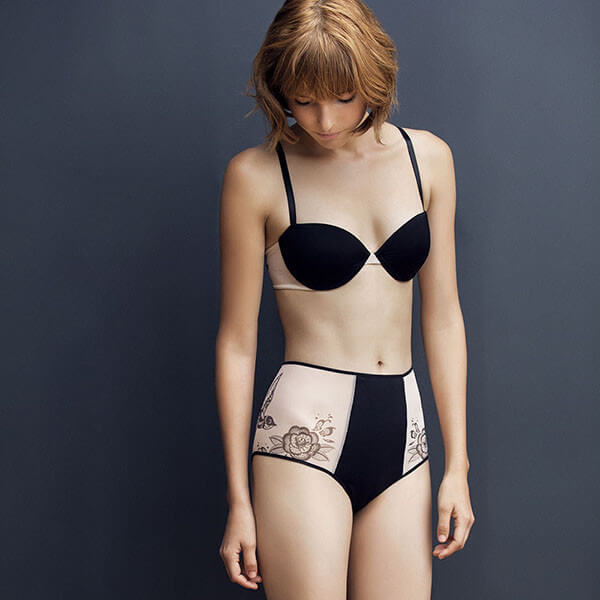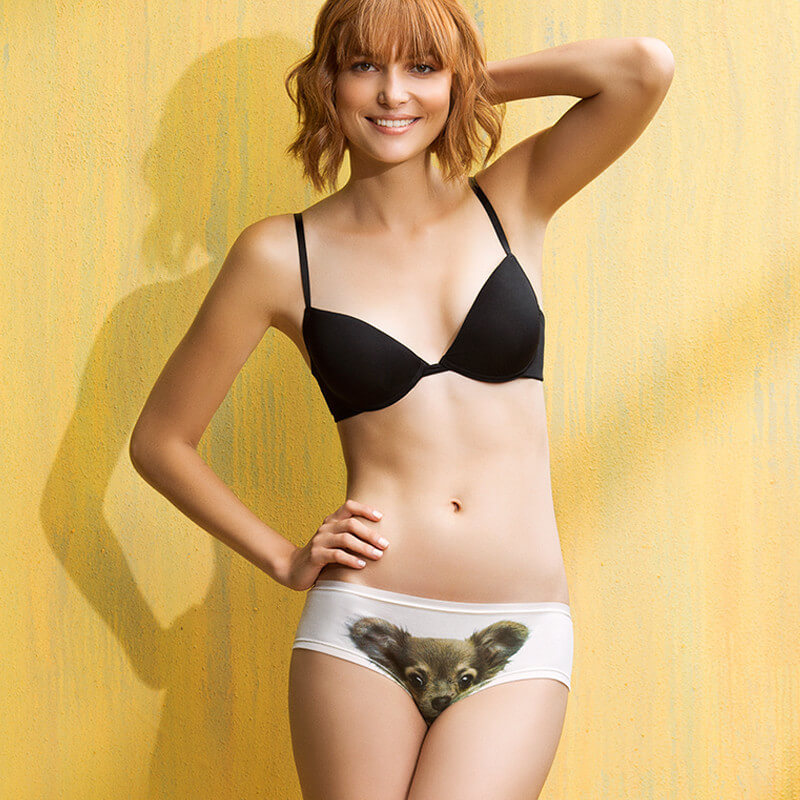 You may have already heard of Naja, as they've been recently garnishing a lot of press for their Underwear For Hope campaign. This San Francisco-based company commits itself to educating and empowering single mothers in Columbia to work in their factories and produce their products. In addition, a percentage of each sale goes toward supporting these mothers who have helped to make this socially-conscious brand a Kickstarter success story. The affordably-priced bras and panties utilize comfort first with pima cotton fibers, memory foam, and nylon. They boast fun, whimsical prints ranging from photo-real naturescapes to boho florals and tattoo-inspired decals. Each piece also has some surprising details, such as printed inside cups or hidden inspirational sayings, to add a little twist and brighten your day. Visit www.naja.co for more information.
Erica M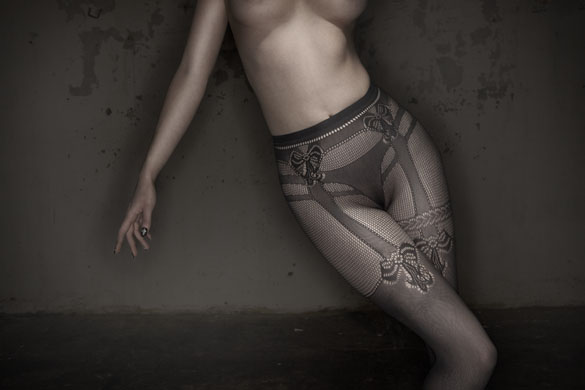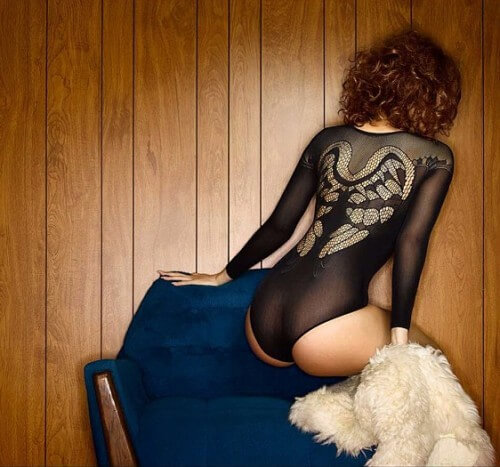 In the market for some sexy new legwear? Take a cue from the iconic Beyoncé and check out the hosiery and bodysuits from New York-based designer Erica M. Utilizing high quality hosiery from Italy, Erica M's Bey-approved looks are sexy, sassy, and a bit rebellious with leopard patterns, faux stirrup looks, and evocatively-placed heart motifs. With her use of suggestive trompe l'oeil and a combination of luxurious and durable knits these items feel fresh, elegant, and empowering. See for yourself at www.ericam.com.
Monette Paris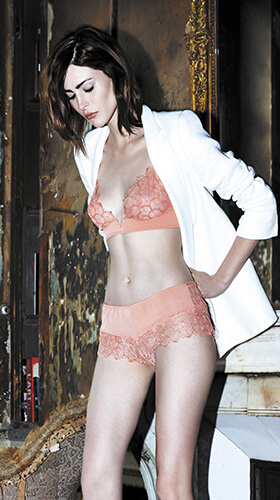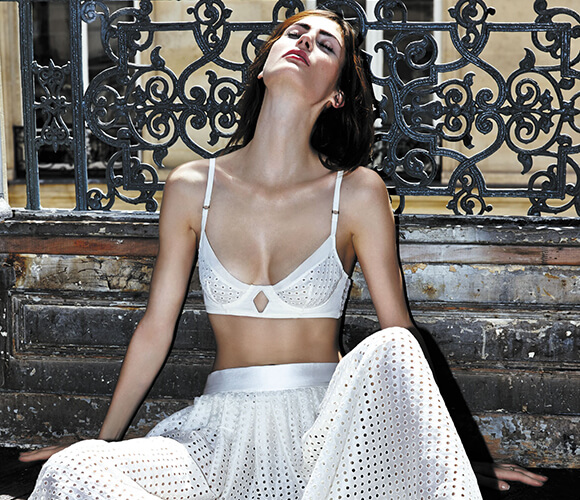 New French label Monette Paris is expert at utilizing silk to create luxurious and sophisticated lingerie true to classic French form. Scrolling through their collection is like window-shopping on the Champs Élysées with their paper-thin lace, sumptuous drapes, and crisp eyelets. All of their pieces feel light and airy, with clean lines and elegant colors lending the silhouettes a nonchalant refined glamour. In addition to their soft selection of bras and briefs, you'll also find bodysuits, slips, and skirts that can easily transition into tasteful outerwear. Take a look at www.monette-paris.com.
Tutti Rouge
If you're not already familiar with Tutti Rouge, they are a lingerie company out of the UK specializing in feminine bra sets with a flirty attitude. Still relatively new to the US, this fun and girly brand caters to the full-busted women with their mostly padded bras available from a size 28-38 band and D-HH cup. Using primarily satin, mesh, and lace, these coordinating bra and panty sets have playful and feminine details such as beaded lace, cheeky prints, and cute bows, often finished with a tiny signature heart embroidery. It's the details that make this brand worth looking into, as well as their wide size range and affordable price point. Check them out at www.tuttirouge.com.
Edge O'Beyond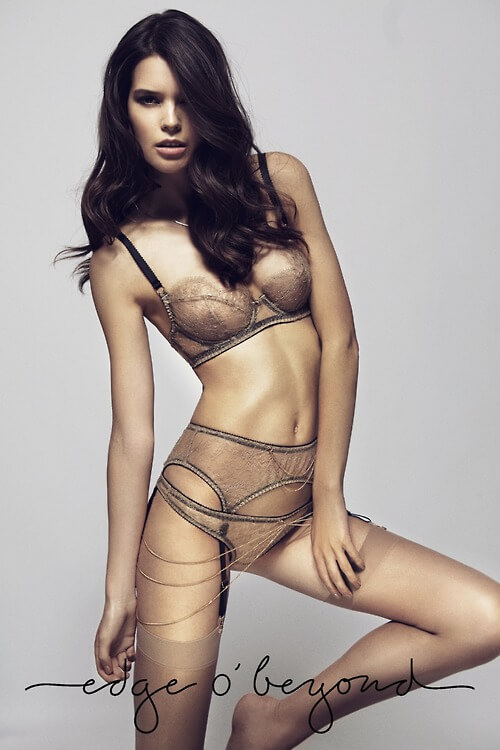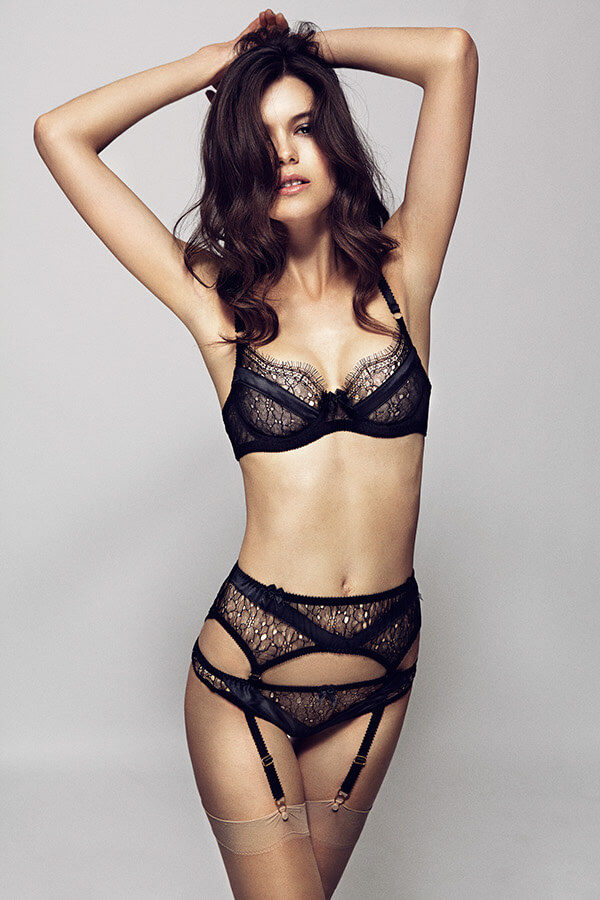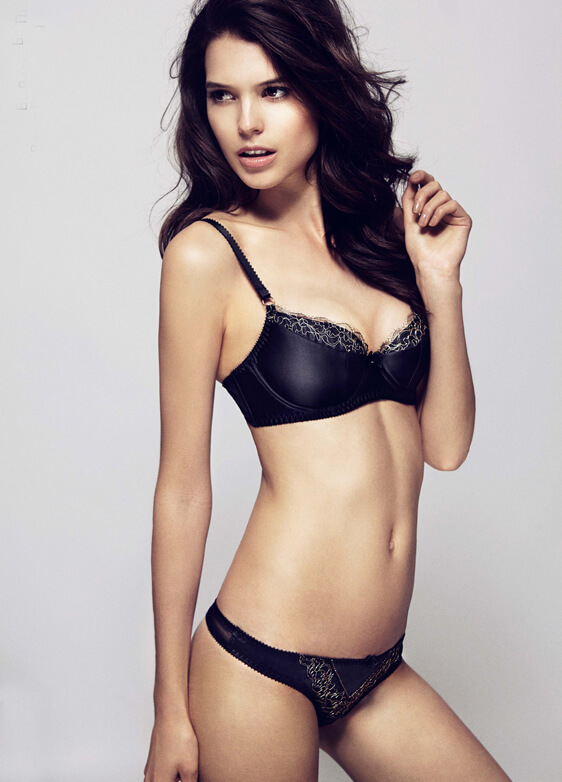 Another UK brand I'm excited about is Edge O'Beyond, scheduled to launch later this month. The Edge O'Beyond range caters to a sexier and more sophisticated customer with its luxurious sheer lace and metallic accents. 14K gold chains and filigree detail add a bit of sparkle to these seriously sexy pieces, with suggestive detailing that's both innovative and distinct. Though their price points are on the higher side, the quality of these unique designs and the wide size offerings (30B-36DD) make it a quality investment for any sultry fashionista. Find them at www.edgeobeyond.com.
What do you think about these five brands? I'd love to hear your opinions, as well as any suggestions on what you might like to see from a new online lingerie retailer.