5 Agent Provocateur Pieces I Wish I'd Bought
Every once in awhile, I like do an "I wish..." feature. Apart from being an exercise in masochism, these articles help preserve brands, pieces, and trends that might otherwise fade into the fickle obscurity of the internet. As I recently said on the TLA Patreon, there's so much about lingerie industry that is never preserved. It simply disappears. And so I believe articles like this one are a small - if inadequate - way of preserving some of that history.
Like the Mimi Holliday feature I did almost a year ago, today's installment focuses on one brand - Agent Provocateur. AP (as lingerie addicts like to call it) is practically synonymous with luxury lingerie in the UK and US. Founded in 1994 by Joseph Corré and Serena Rees, Agent Provocateur titillated the industry with cheeky, sexually seductive campaigns at a time when the lingerie industry was still very much obsessed with appearing 'respectable.'
As is true for many lingerie Addicts, owning a piece of Agent Provocateur was my holy grail. Sets with names like 'Cendrillon' and 'Nikita' beckoned, promising that I too could be a sophisticated lady of the world if only I wore them. Their iconic 2007 campaign with Maggie Gyllenhaal is still one of the best lingerie campaigns I've ever seen. Ever. At a time when the popularity of the Victoria's Secret 'Angels' was at an all time high, Agent Provocateur offered something completely different.
Alas, I am not a sophisticated woman of the world. Instead, I am a regular woman with a regular budget which does not include very much Agent Provocateur. For that reason, a good many sets have crossed my path yet remain in permanent exile from my wardrobe, fated to endlessly frustrating searches on eBay, Depop, Poshmark and any other resale platform that offers even a glimmer of hope.
Because misery truly does love company, I thought I'd share those pieces with you so we might grieve and mourn together. And, if you happen to be reading this during the height of the COVID-19 pandemic, I just want to share some pretty things. I believe we can all use a bit of pretty right now.
'Thora' Dress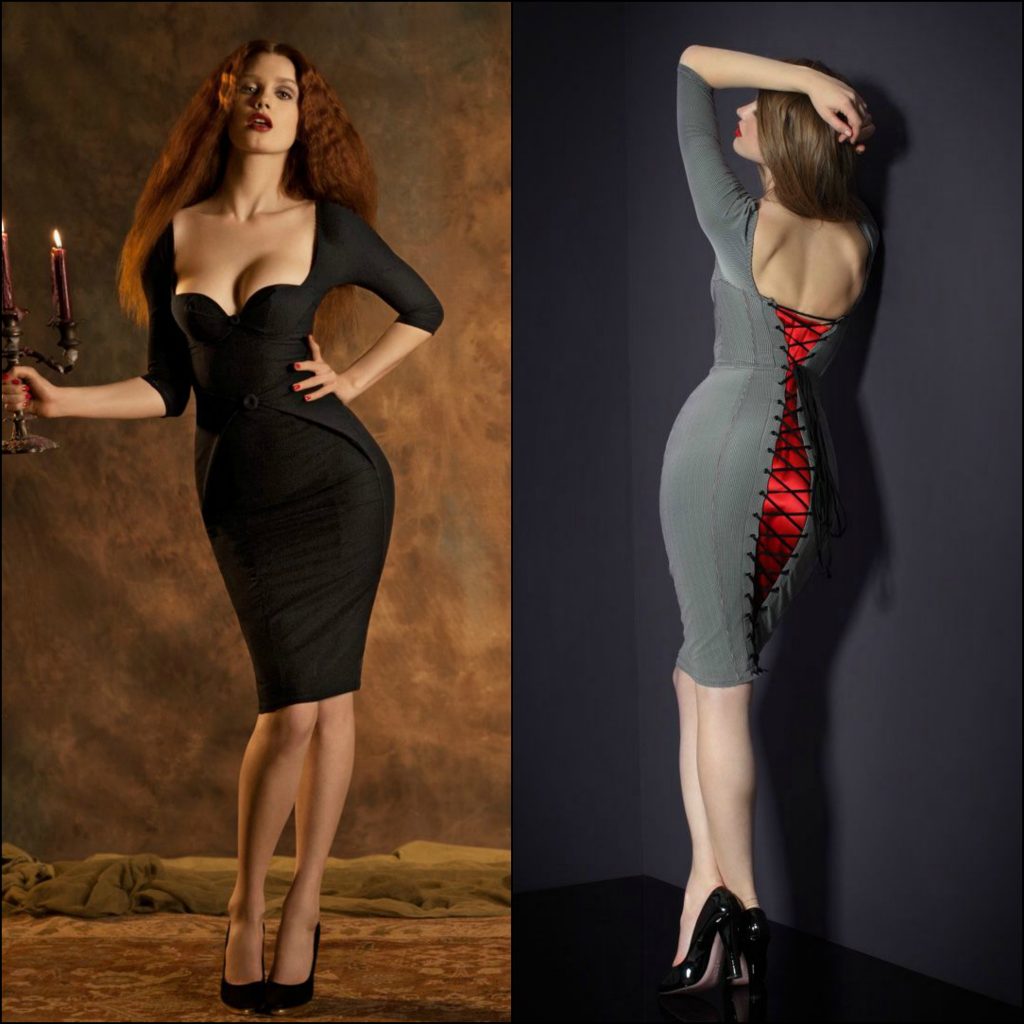 When I tell you I am vexed that I don't own this, please believe me.  Released in 2011, this is the Agent Provocateur dress to end all dresses. Somewhere between Dior's New look, and a vampire CEO, the Thora dress titillates in all the best ways with impeccable tailoring and a corset-laced back. Even typing this makes me sigh with longing.
'Fleura' Dressing Gown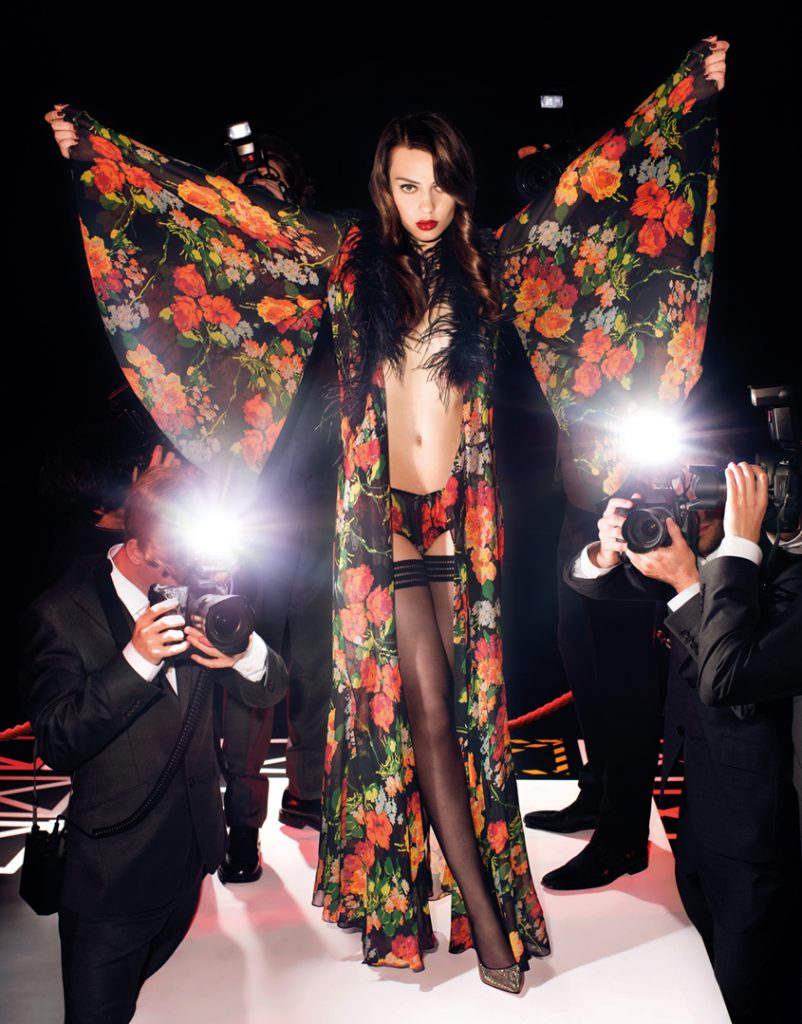 You don't always know when a piece will become your metaphorical 'white whale,' and the Fleura Dressing Gown from the A/W 2013 collection is exactly one of the pieces. I knew I kind of liked it when it came out. Several years later, I suddenly really liked it. Obviously, that doesn't help me at all, nor does the fact that the few gowns I find on sites like eBay are usually too small, too expensive, or both.
'Zuri' Lingerie Set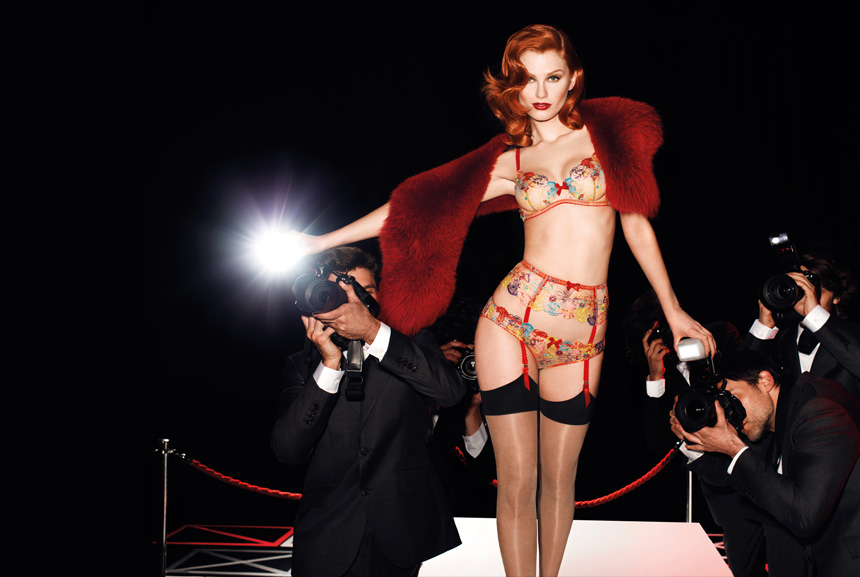 Let's continue our trip down memory lane with Agent Provocateur's 'Zuri' collection. Released in several different colorways, I believe my favorite has to be the red incarnation from A/W 2013. (That season apparently had a lot of bangers.) Though this set was later available in black and pink, neither is quite so striking as the red. P.S. Fuller-busted folks (DD thru GG cups) can find a very similar design from Katherine Hamilton right now.
'Mistie' Robe and Chemise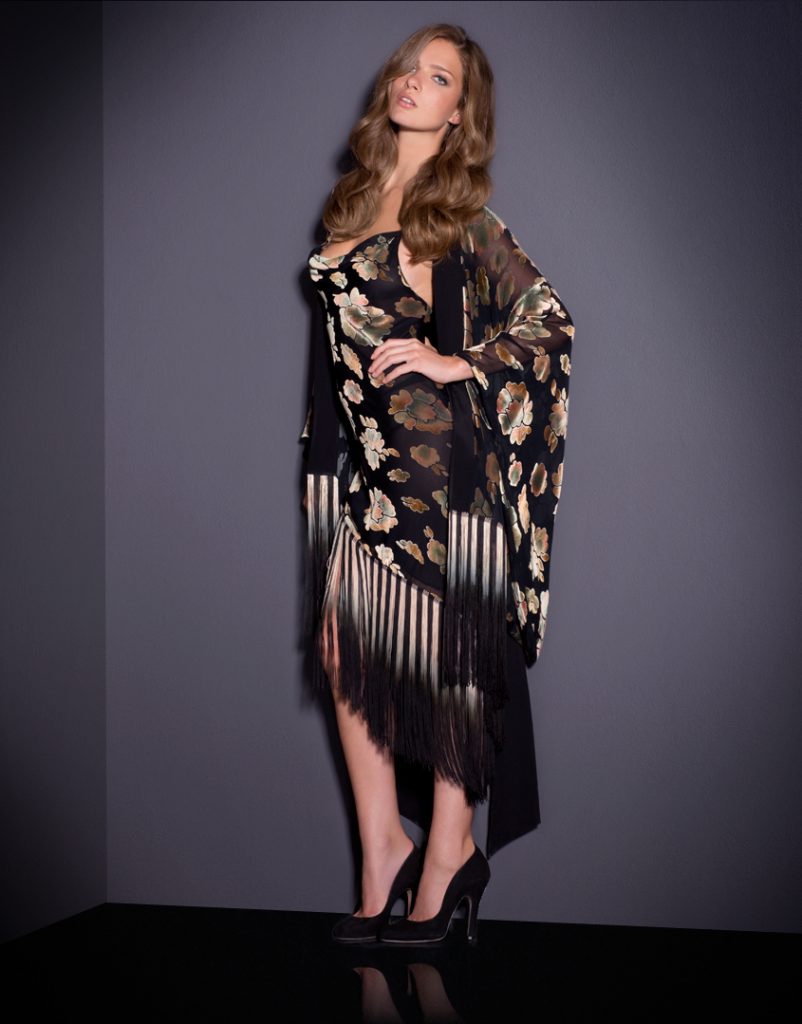 All I want out of life is to look like a lady of the manor (whilst being a lady of the apartment). I do believe that if I owned this, I'd be roughly 40% closer to achieving that. Silk velvet devore plus sweeping fringe? I swoon. I'd probably wear this ensemble out of doors, to be honest. It works just as well for lingerie-as-outerwear. From the Autumn/Winter 2014 collection.
'Emie' Dress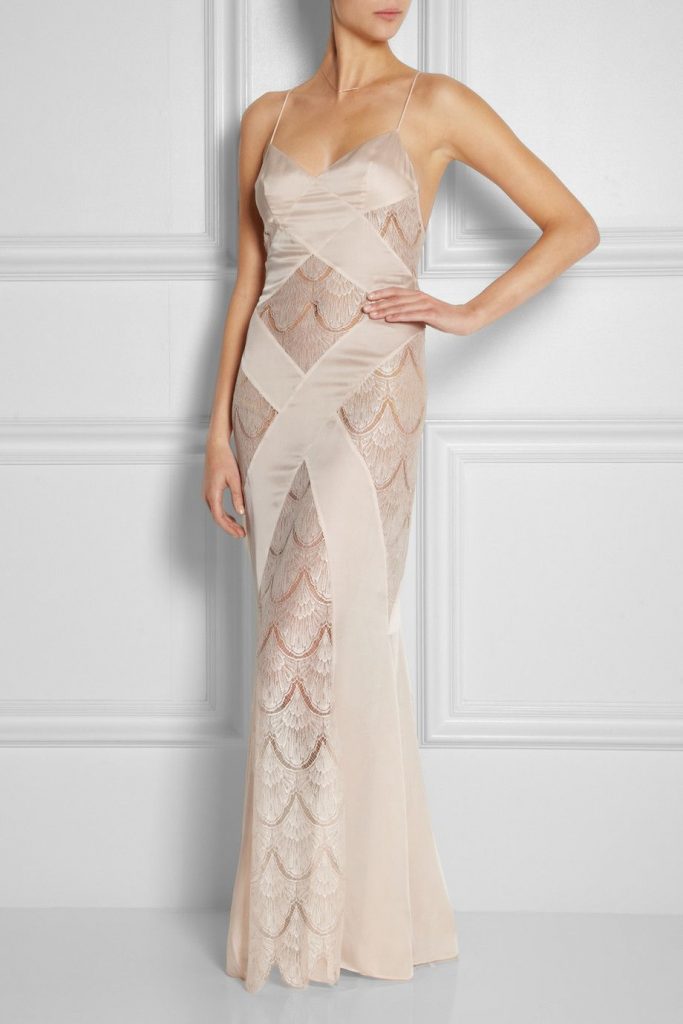 The most recent addition to my Agent Provocateur wishlist, I barely noticed this dress when it first debuted in Spring/Summer 2014, but now I can't get enough of it. Like several pieces on this list, the Emie has been made in a range of colorways including peach, black, red, and fuschia, but looks best, in my opinion, in peach. I do adore when a brand is positively extravagant with their use of lace.
Honorable Mention: 'Barbetta' Gown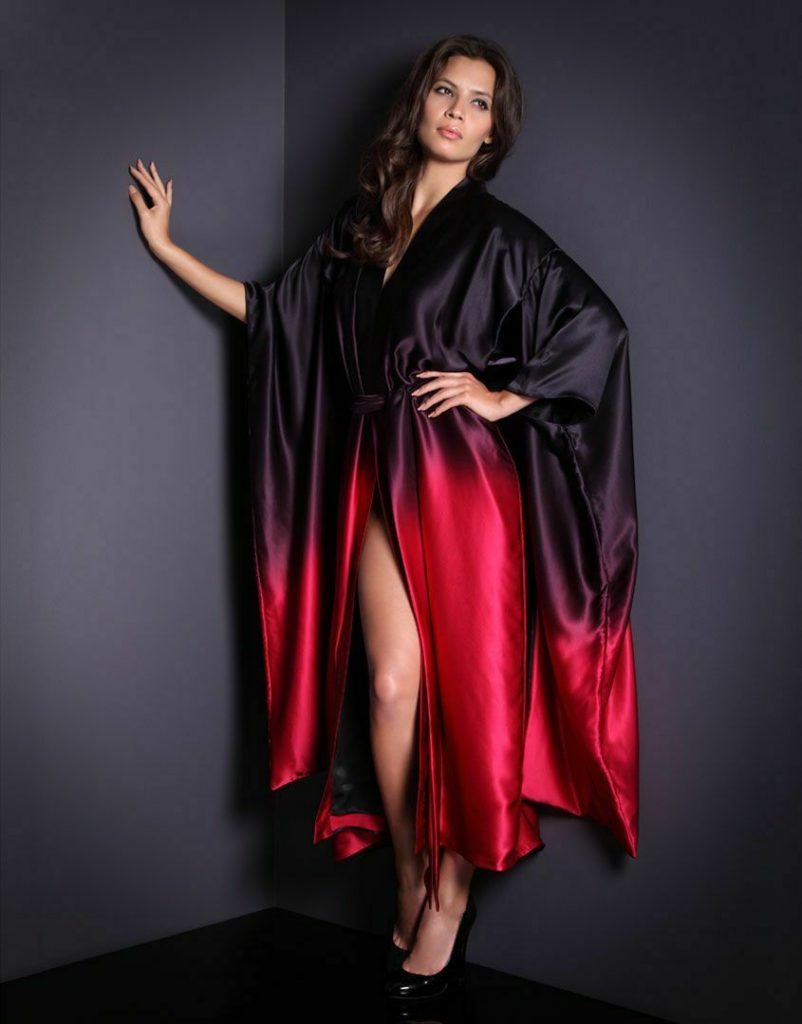 I ran across this silk ombre robe again while working on this piece, and now I'd very much like to have it. That's all. More vampire loungewear looks please.