How Agent Provocateur's "All Hours" Collection Missed The Mark
Agent Provocateur's iconic line of super sexy lingerie is known for running small. With bras stopping at UK 36E and knickers only going up to a US size 10, their core-only sizing felt stuck in the 90s.
However, on February 15, 2021, Agent Provocateur tweeted that they were expanding sizes.
"As a new category coming soon to AP, 'All Hours' boasts a wider range of sizes from 32A to 38G," the tweet read. This new category would merge "provocative style with supremely comfortable finishes for all-day practicality."
UK 38G isn't a huge step up from their previous sizes, but the idea of Agent Provocateur expanding their line and entering the modern world was exciting. Until you watched the attached video clip.
As a new category coming soon to AP, 'All Hours' boasts a wider range of sizes from 32A to 38G.

Launching 18th February.

Merge provocative style with supremely comfortable finishes for all-day practicality.

Be the first to shop: https://t.co/dXAG7xbvhD#APAllHours pic.twitter.com/4lABn8FjB9

— Agent Provocateur (@TheMissAP) February 15, 2021
"The bras and the underwear really make the most of your body," Creative Director Sarah Shotton proclaimed in the video. "I really wanted to make sure also that the knickers were high leg, or they nipped your waist in, or they sucked your tummy in, or they were comfy but they were really, really super sexy."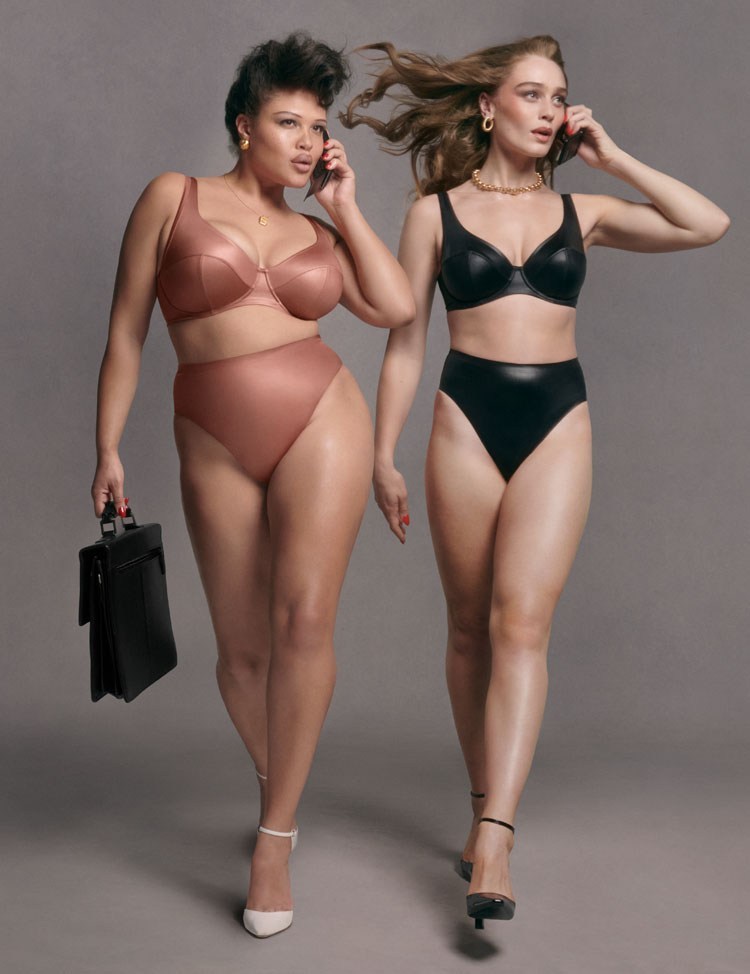 It was clear that All Hours wasn't going to simply mean larger sizes of AP classics like the Lorna bra. Instead, it's merely a line of basic everyday bras, with bottoms often providing "solutions," at Agent Provocateur prices.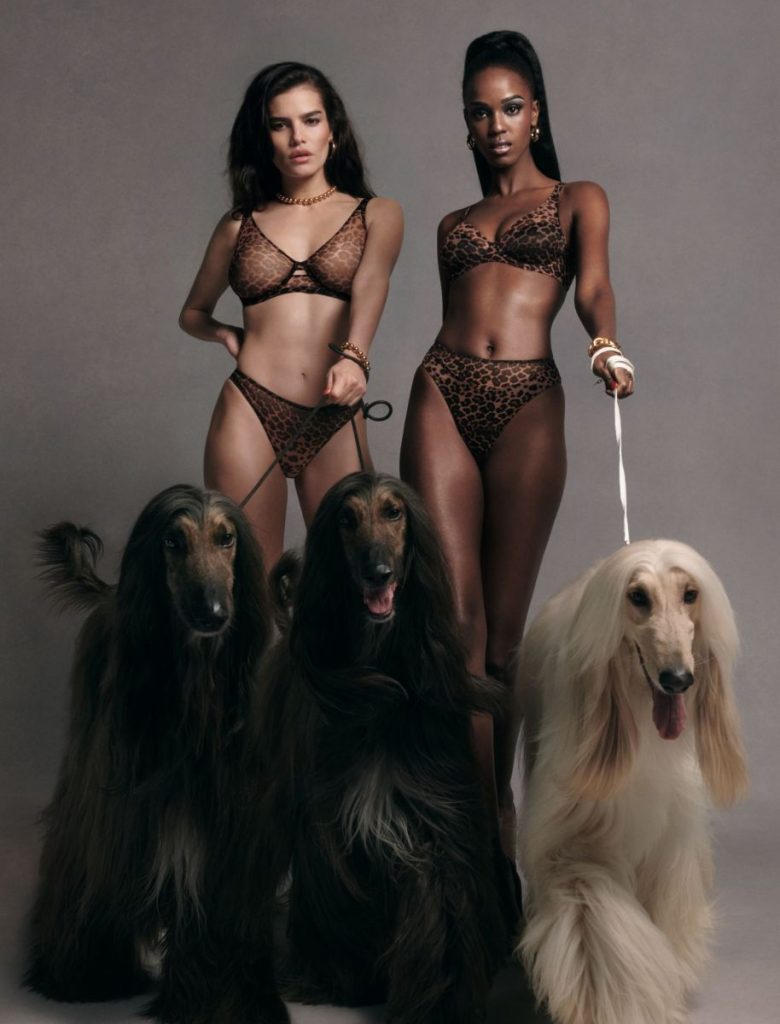 As Fashionista.com says, Lingerie Twitter has had a lot to say about All Hours. The overall impression from this video? At best, Agent Provocateur doesn't think bigger people want to wear their sexy bras. At worst, they don't want bigger people to wear their sexy bras.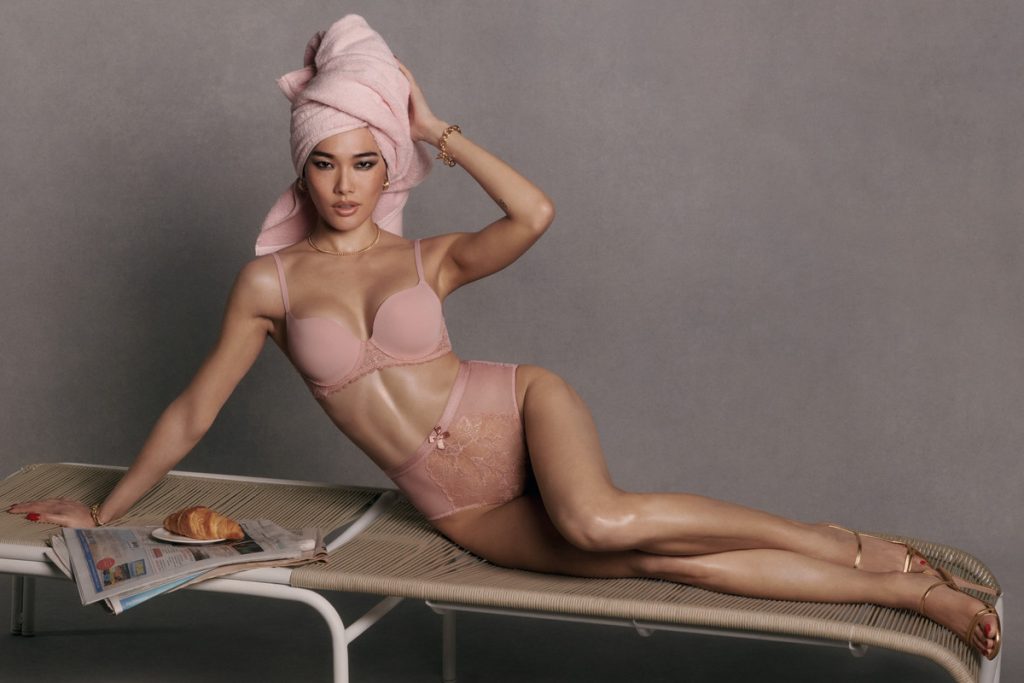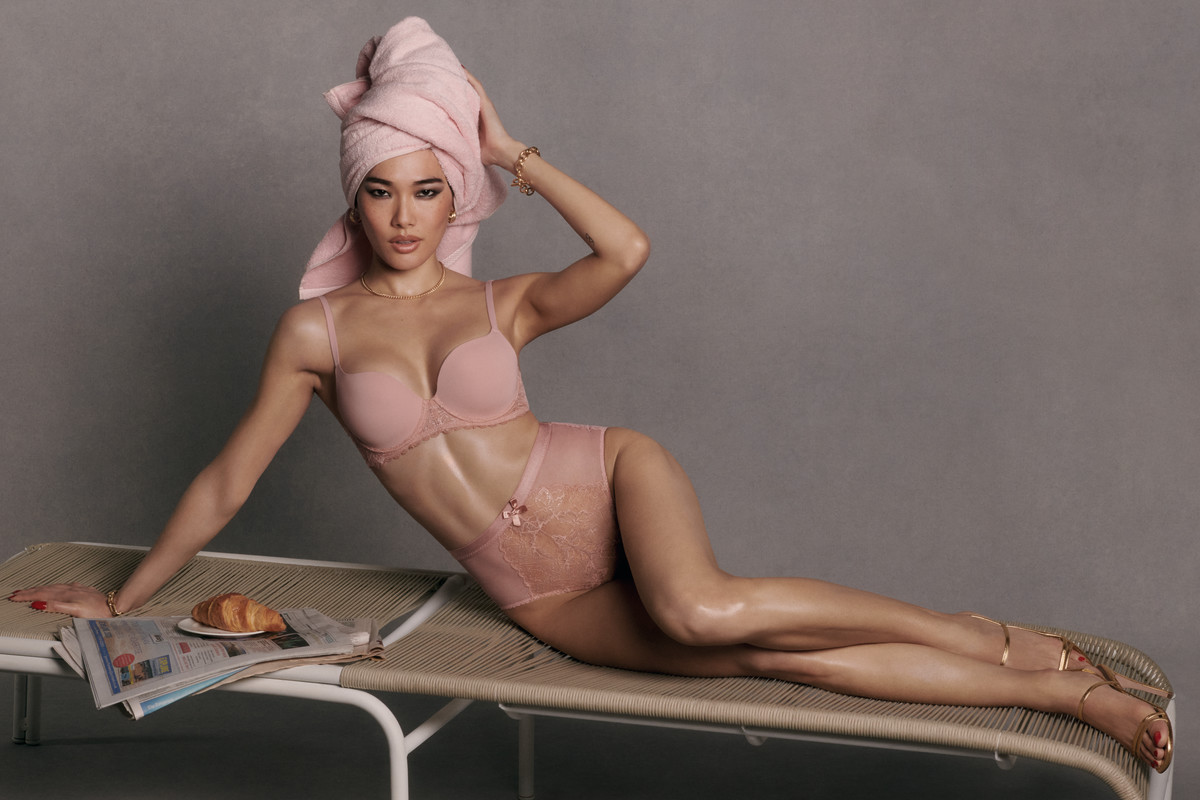 The marketing completely missed the mark. Many of us were excited to learn about a size expansion, but incredibly disappointed to see the result. "All Hours" isn't really a size expansion. It's just a new line of basic t-shirt bras and high-waisted knickers.
Why was this such a misstep?
I hate to tear into one of my long-time favorite brands, but oh boy, there are so many missteps to discuss.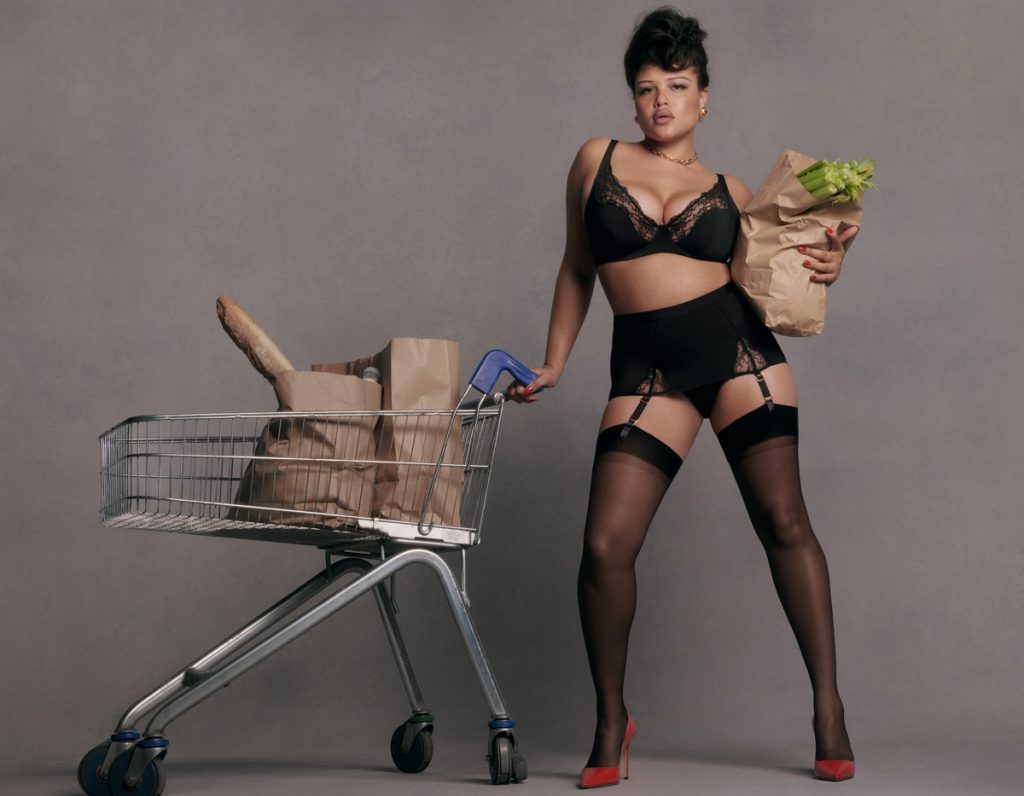 Let's start with the most important issue. "All Hours" was marketed as a size expansion, but it features only two extra cup sizes, one additional band size, and two knicker sizes. The press release stated that bras would be available up to size 38G, which is true. However, unlike other UK-based brands who use UK-based sizing, Agent Provocateur chose to skip cup size FF. AP's 36G is a UK 36FF.
Plus, only two of the 10 new bra styles are available in 38G, with many styles unavailable in 38 bands or even E cups.
On top of that, many "All Hours" bras are basically just department store knockoffs. And unfortunately, I'm not exaggerating. Wen from Comics Girls Need Bras did a great job of comparing some All Hours bras to their mid-range counterparts.
It's understandable that AP would use some tried-and-true styles to test the everyday bra market. (Especially given that development took less than a year. More on that soon!) And let's be real, almost every lingerie line releases their own version of the famous $68 Natori Feathers bra.
However, AP's everyday bras are priced way too high.
I'm happy to pay Agent Provocateur prices for the right Agent Provocateur items. The cool designs! The unique materials! The feeling of being a Provocateur! Unfortunately, these are just department store styles with an AP label—and price tag.
Finally, according to Creative Director Shotton on Fashionista.com, "All Hours" went from concept to market in under one year. A good everyday bra takes a long time to develop. Brands often adjust their fit and engineering season after season. That iconic t-shirt bra in your drawer was probably perfected after many years of work.
But when it comes to "All Hours," everything feels rushed, from the marketing to the end product.
How could Agent Provocateur have done better?
Different marketing wouldn't have changed everything, but it would have limited the backlash. "All Hours" was marketed as AP's brand new, oh-so-modern size expansion. When these basic styles were released, with barely any additional sizes, it felt like a slap in the face.
However, I don't think an "everyday line" was the right move for AP in general. It dilutes their incredibly strong brand, and makes them look old fashioned.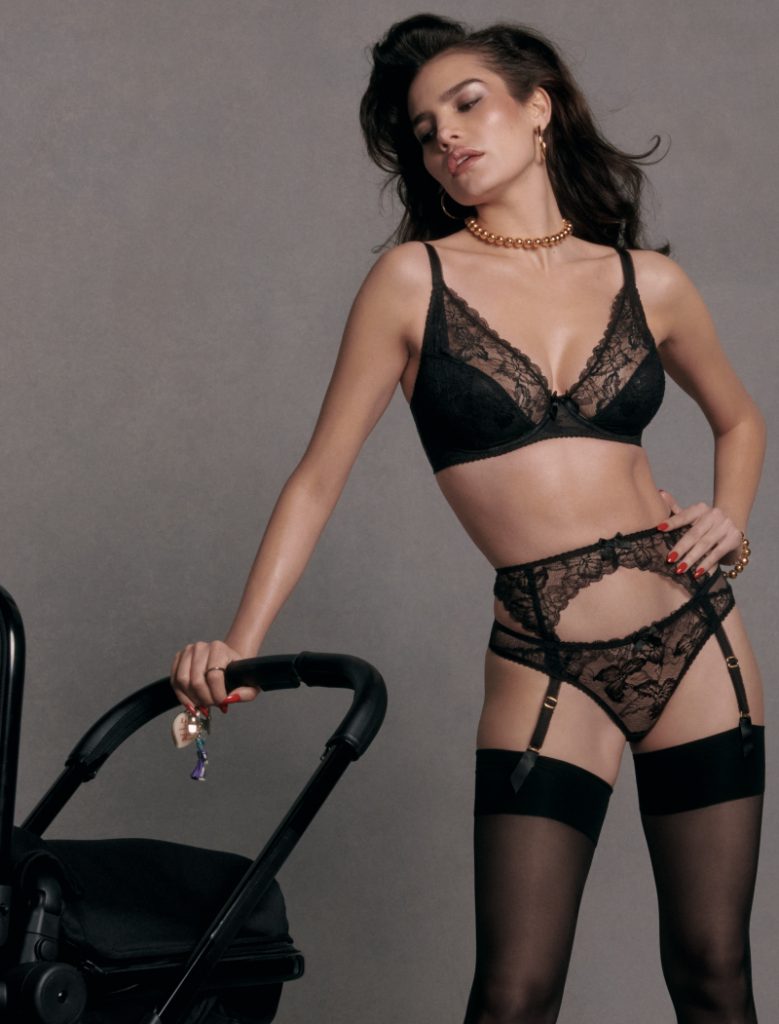 So some modern market research would have been a good idea. If you can buy a nearly identical bra for half the price - a bra that has been fit, adjusted, and perfected over the course of many years, instead of a few months - why wouldn't you? Consumers have so many choices today, and most of us aren't going to spend twice as much to get a Macy's-style bra with a high end label sewn into it.
The coolest part of "All Hours" (and perhaps the only one that feels relevant in the year 2021) is the multiple shades of nude that some bras come in. Unfortunately, that was mentioned only as "an array of neutral colours" in the press release. That could have been an interesting way to market this group.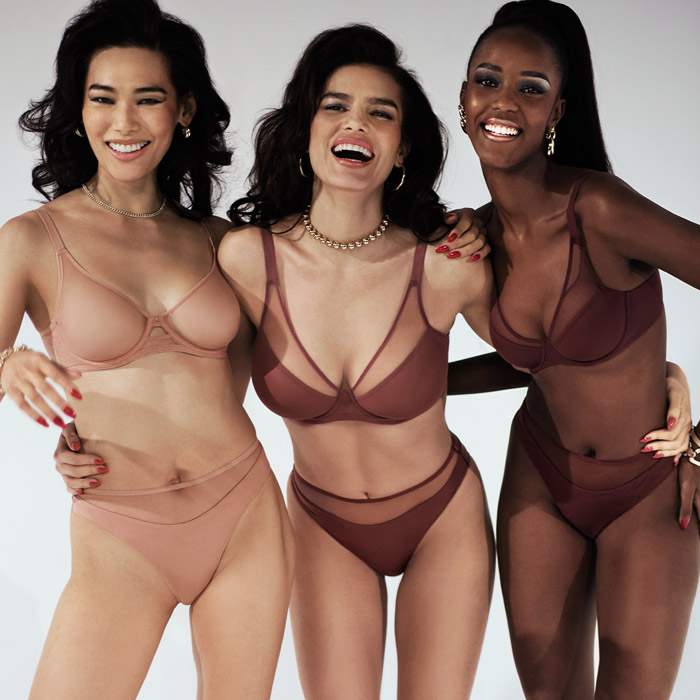 At the end of the day, Agent Provocateur "All Hours" is out of touch. It's out of touch with what sizes and styles the modern consumer is impressed with. It's out of touch with what they want to pay designer prices for.
And personally, I think it's a huge step away from their very strong brand.