Sexy Lingerie Review: Is Honey Birdette Overpriced?
In my last post about Australian lingerie line Honey Birdette, I dove into the brand's controversial history and explored some of the reasons why so many people refuse to shop with them. As TLA's resident "ethical lingerie columnist," I find business and manufacturing ethics fascinating, and I normally try not to buy lingerie that many people would consider "unethical."
But today, I'm wearing it.
The Kukuro collection is a best-seller for Honey Birdette, and for obvious reasons. Its aesthetic is functional and cool. With its logo-embossed rose gold hardware and unique clipping details, it's elaborately luxurious and surprisingly novel for a strappy bra, the likes of which took over the lingerie world a few years ago. I'd love to own the full set including the cool stand-alone suspender belt (no stockings needed!). However, I didn't want to burst my budget, so I only purchased the bra and panty.
When I opened up my order's signature box and branded dust bag, I found a packet of complimentary caramel-flavored "massage gel" inside a faux love letter. Honey Birdette's branding really drives home the fact that this is lingerie not designed for running errands in.
Let's be honest. This is sexy lingerie, and it's ingenious in its versatility. The chain on the front of the bra can be removed, clipped to itself, clipped to other parts of this set, or clipped to separate items. It taunts you to try it on and explore all the playful ways you can wear it, like a more fun version of one of those convertible bridesmaid dresses.
I'm not even sharing photos of the knickers on my body because they're just too sexy! The entire piece unhooks and unsnaps, all the way to its strappy open-air booty. Honey Birdette is the high-end lingerie line every sex shop wishes it could sell, and they revel in it.
The Fit: Complicated, but Worth It
Trying this set on is a whole ordeal in itself. I'm not one to get tangled in my own complicated underwear, but it took a few wears before getting this bra on was second nature to me. In fact, all of the Honey Birdette items I tried were incredibly complicated to put on!
The front chain must be unhooked when you open up the bra's front closure. Then, even though the bra has a closure, you have to kind of pull it on over your head, make sure the back lays flat, and move the straps on the side of the cups to sit in the right spot.
But once you get it on, it looks fantastic.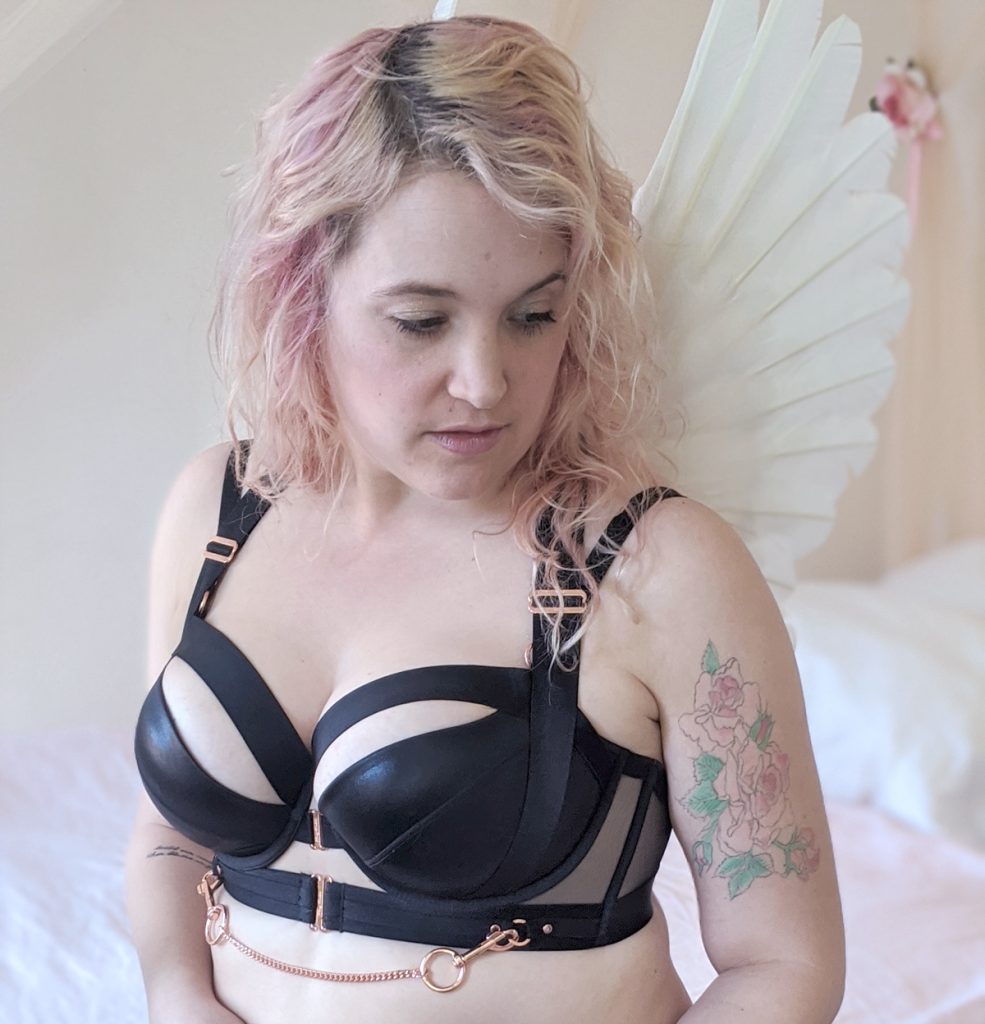 Most people say Honey Birdette's cups run small, and I'd halfway agree with them. I found that the wires sat in the right spot for this bra, but the cups are all a little short or shallow. It's likely purposeful, meant to give you that va-va-voom, cups-runneth-over vibe, which…well, it does.
I also sister-sized up from my everyday 32H to a 34G, which I usually do for "fashion" lingerie sets, and I'm happy I did. I don't think I'd be able to comfortably hook a 32 band, even if this bra was available in a 32H.
I do think their bottoms run true-to-size. I bought a size XL panty because I had heard their general sizing runs small, but exchanged it for my usual L.
The Quality
In the same way people talk about Victoria's Secret being overpriced, so do they talk about Honey Birdette being overpriced. But as far as quality goes, I am happy with the construction, design, and hardware.
That said Honey Birdette's fabrics are...just OK. They're not cheap, but they're definitely more in line with a mid-range bra line than a luxury bra line. For example, the "foil-printed satin" looks a bit cheesy for the price.
Still, I'm not sure how much I care, especially because fabric is not a focal point here.
I'm sure there's a hefty markup on these products, just like other large, private label lingerie brands at similar price points. At the same time, that higher price point means they don't have to skimp on the details. I can usually point out all the spots where the designers had to cut corners to meet a lower price point. But for this set, it's clear they were able to execute their vision exactly. (What else would they even add?!)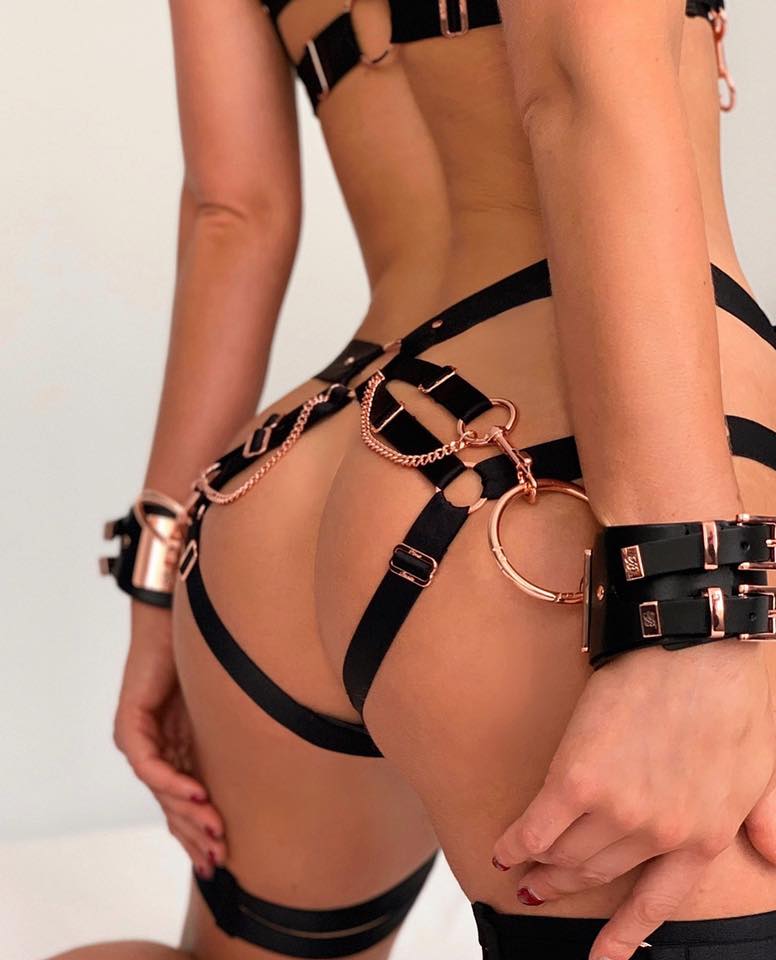 Final Thoughts
I love the Kukuro set! It's a ton of fun to wear, and you can tell it was designed to be "classically flattering" on a curvy figure, emphasizing the hips and bust. (I hesitate to use the term "flattering," as it's both ambiguous and often offensive, but I think the designers' objective is clear for this set.)
With a wide size range, good return policies, ease of accessibility, and interesting styles, I'm happy with my purchase overall. I also believe the quality is better than some internet commenters might suggest. However, I would absolutely recommend shopping on sale for a better deal. If you're looking for a supremely sexy lingerie set that's easily available but many rungs above your local sex shop's plastic-bagged fare, this is it.
When it comes to making ethical purchases, everyone has to figure out their boundaries and what's important to them. I won't be jumping at the chance to give Honey Birdette my money, but I do love wearing my Kukuro set.