Under Thy Skin: Mysterious Hands Collection
Editor's Note: The images below contain nudity.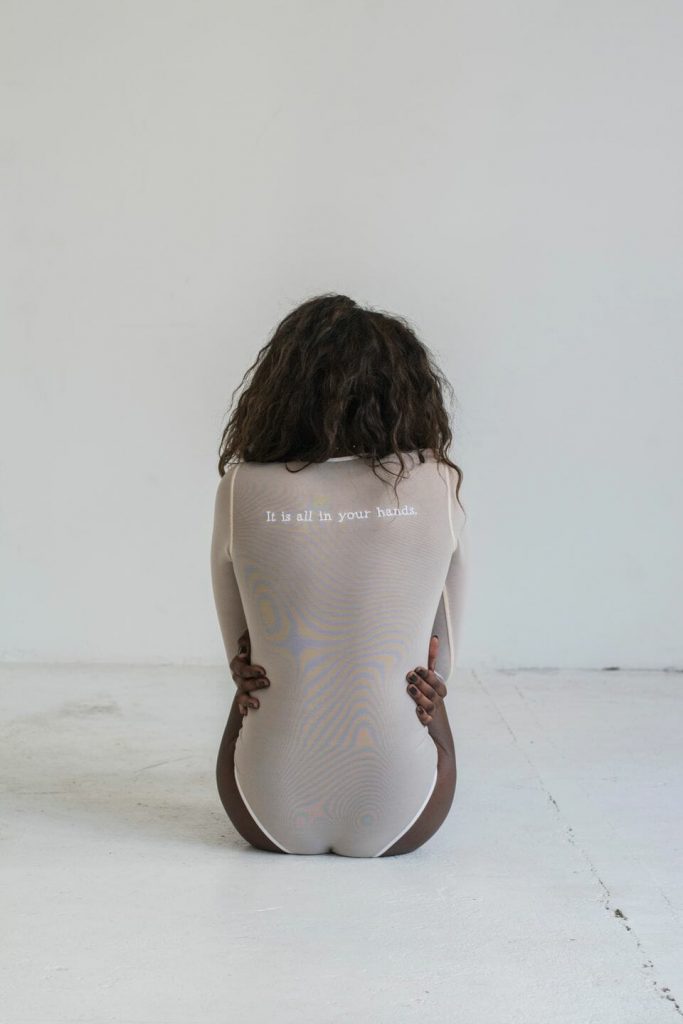 Some of the most creative lingerie labels I've seen over the past 11 years - La Fille d'O, FRKS Lingerie, even Carine Gilson - are based out of Belgium.  And now there's one more name we can add to that extraordinary list: Under Thy Skin.
Under Thy Skin is what I think of as an underground label. They're not very well known, but once you see their work, you remember it forever. I first heard of Under Thy Skin through my fellow lingerie bloggers Morning Madonna and Esty Lingerie. And just like them, I was immediately transfixed. To be honest, one of the things I love most about running TLA is being able to surface these hidden labels, hopefully bringing them to a wider audience.
Calling themselves "modern lingerie" that "tells a story," Under Thy Skin is most well-known for their range of mesh intimates embroidered with poetic phrases and other motifs (like hands). However, the label is also about sustainability, relying on end-of-stock and recycled fabrics along with local production and limited quantities to ensure nothing goes to waste (much like another of our fave ethical brands, ClareBare).
As I've said in previous blog posts, I'm not an artist but I do appreciate art. Lingerie that manages to blur the lines between the two, crossing the boundary between what's practical and what's possible, transmuting intimate apparel from something run-of-the-mill to absolutely extraordinary...that's what I admire.
In a fashion industry increasingly obsessed with a proverbial race to the bottom, I hope there remains a space for labels like this. For the imaginative, the creative, the positively unrealistic. For lingerie that challenges the idea of nudity and sheerness being only for the male gaze, and reminds us that the textile arts are indeed - and always have been - art.