Lingerie as Art: Sacred Nature by Sydney Duncan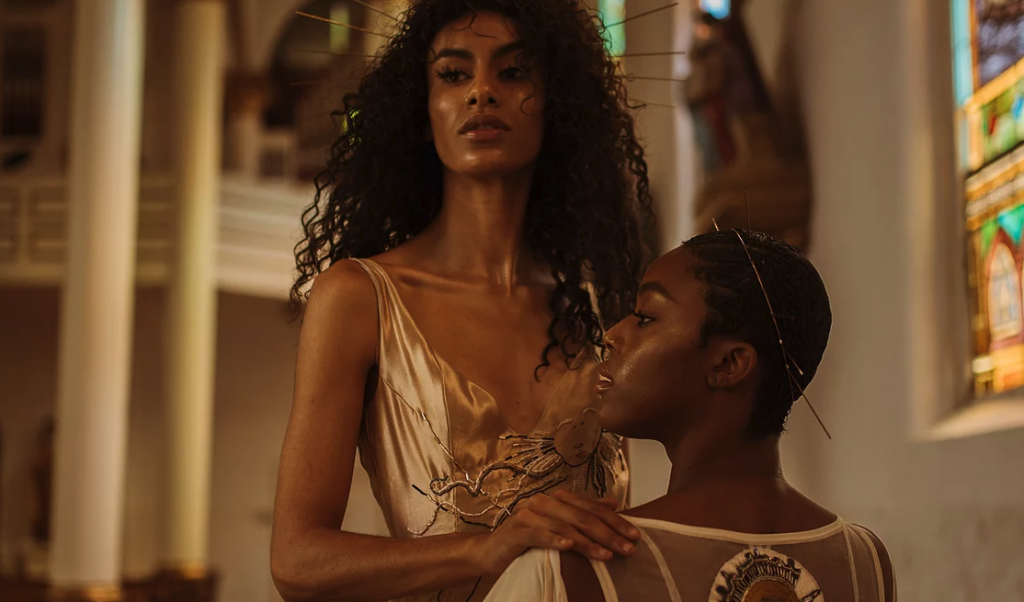 As I mentioned on the TLA Patreon recently, I'm not an artist. I have no pretensions as to my artistic capabilities. In fact, I don't even think of myself as a "writer" in artistic sense (writing is, instead, a practical tool which happens to work best for me right now).
That said, I do appreciate art,  and I admire artists. In the past few months, I've become especially intrigued by the textile arts. Think embroidery, tapestry, lacemaking, and weaving. I'm fascinated by how raw fiber can be transformed into thread and thread into fabric. It's alchemy.
Even the simplest transformation of these raw materials into refined goods is magical, but to then take that even further? Into the realm of art? It makes me speechless. I'm not confident I yet have the vocabulary to describe how these pieces make me feel.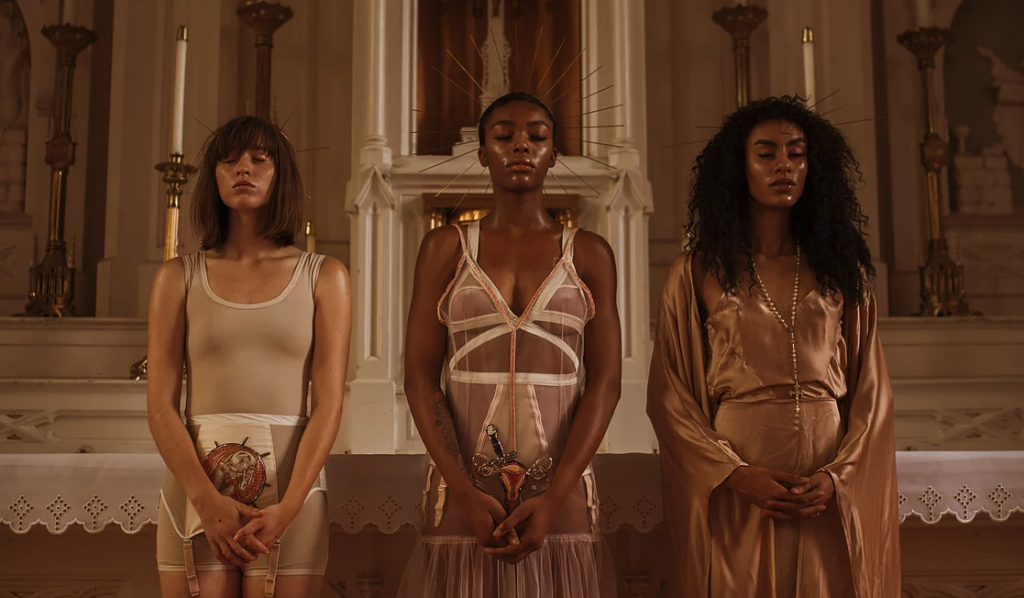 One recent artist that's had this effect on me is Sydney Duncan. I meant to share this lookbook last year, but the last few months of 2018 got away from me (for reasons I'll share later), and I've only had a chance to upload these images now. Though I'm certain I've viewed these photos at least a dozen times by now, I'm still filled a sense of awe and profound respect for the talent and creativity and sheer skill behind this collection.
As a denizen of New York, the city can seem somewhat insular after a time, and one thing I appreciate about Sydney Duncan is that they're not based in NYC, but instead come out of Nashville. I do believe there's a tendency to treat other cities in America - those cities which aren't NYC or Los Angeles, at least - as though they have no fashion or art scene to speak of. But there are artists everywhere.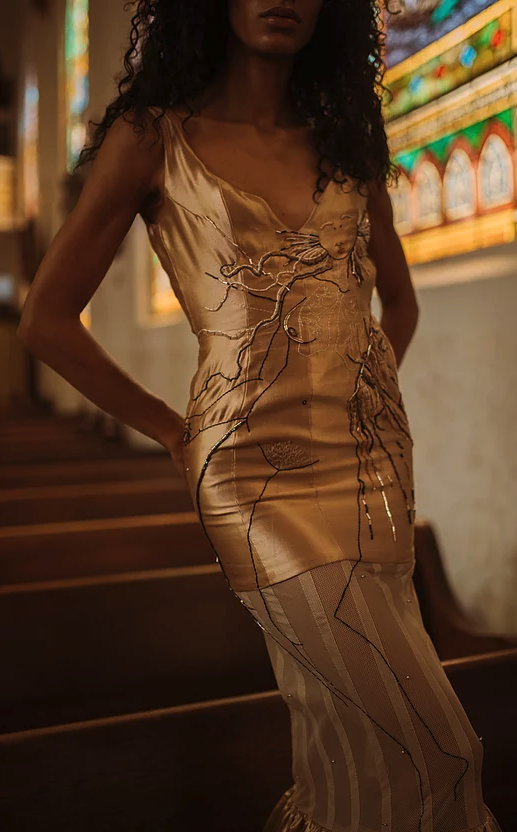 I won't presume to fully understand this collection. I feel like that would be fake and pretentious of me, and I know you all would see right through it. But some things I'm noticing are the incorporation of the nude figure and, particularly, the uterus into these lingerie-inspired designs. A type of body that's seen as sacrilegious and sinful and inferior (unless, of course, it's paired with virginal icongraphy)  is appliqued onto lingerie, those undergarments we assign so much social - and sexual - weight.
I think of how embroidery - an incredibly detail-oriented, complicated way of making art - has been diminished as "women's work" and how so many embroiderers have been forgotten throughout history. I think of how we define the sacred, and how it also requires the presence of the profane to fully understand; you cannot have one without the other and often they exist in close proximity.
I have other thoughts, several of them deep and personal, but I think I want to keep them to myself for now. However, I would love to hear what you think of these pieces, and if they resonate with you the way they did with me.
Sydney Duncan's website can be found here: https://www.sydneyduncan.co/
Photography by Jamie-Lyn Fehr