Manicure Couture: Studio Pia Spring/Summer 2019
Editor's Note: The images below may not be safe for your workplace.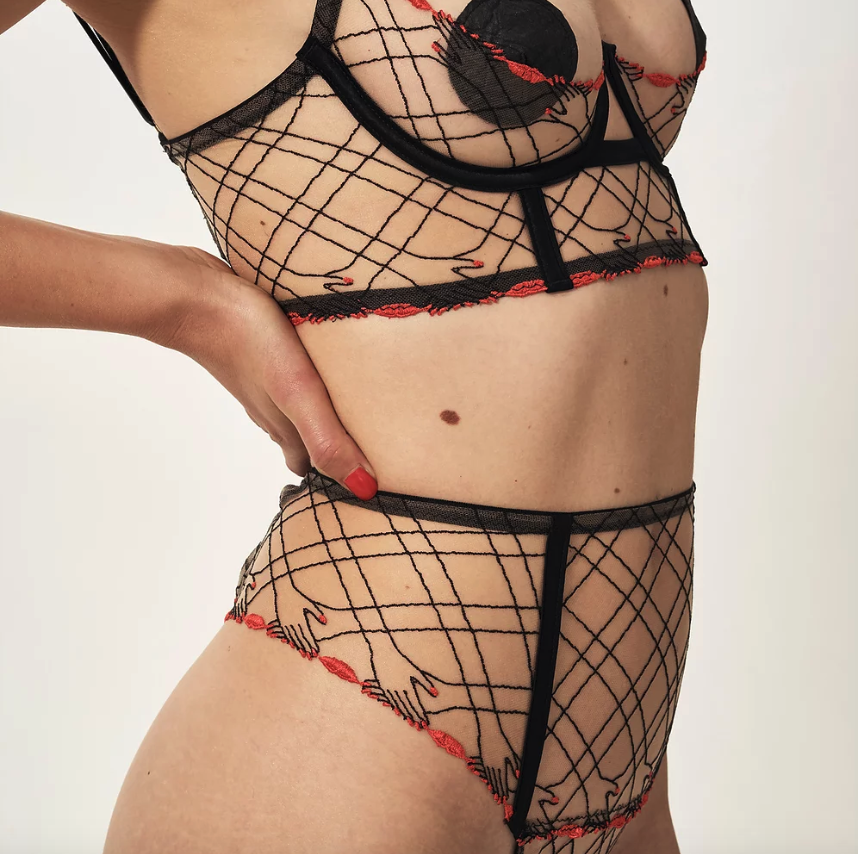 Much like lace, embroidery is an embellishment many of us take for granted today. Why? Because we see it everywhere. What's more, since the actual the technique of embroidery is more or less detached from our daily lives, it's become more to difficult to appreciate the artistry.
Still, a custom embroidery - one done with intent and thoughtfulness - can be heart-stoppingly beautiful. And, as with a great many beautiful things, it can also be wildly expensive. After all, exclusive designs + low minimums = high cost. Yet that makes these new embroideries from Studio Pia - an indie, ethical label run by British designer Pia Conaghan - even more special.
TLA was one of the first to share Studio Pia's stunningly impressive debut collection. I thought things couldn't get any better than their gorgeous, trellis-style floral embroidery. But clearly, I was wrong. This current season's embroideries, featuring three manicured nail motifs, are some of the most unique - and most well-executed - textiles I've ever seen.
It isn't just that these three designs were created entirely from Pia's imagination. No, it's also the perfect melding of the technical and the eccentric, of creating an embroidery motif that looks good from every angle, on every pattern piece. If anyone was confused before, it's perfectly clear why Pia was in such high demand before starting her own label.
What's most interesting about these three "stories" is that they form a cohesive collection all on their own, despite representing only a portion of this season's range. A story that takes inspiration from the 80s, but also doesn't take itself too seriously. And I can't help but ask...between the long, lacquered red fingernails and the delicately posed hands that frame navels and pinch nipples - is this camp?
Sometimes what I share to The Lingerie Addict has nothing to do with what's affordable or what's accessible, and everything to do with what should be remembered. Brands (and blogs and boutiques) come and go, but, for so long as TLA is here, people can see these designs. And hopefully, admire them.
'Diara' Collection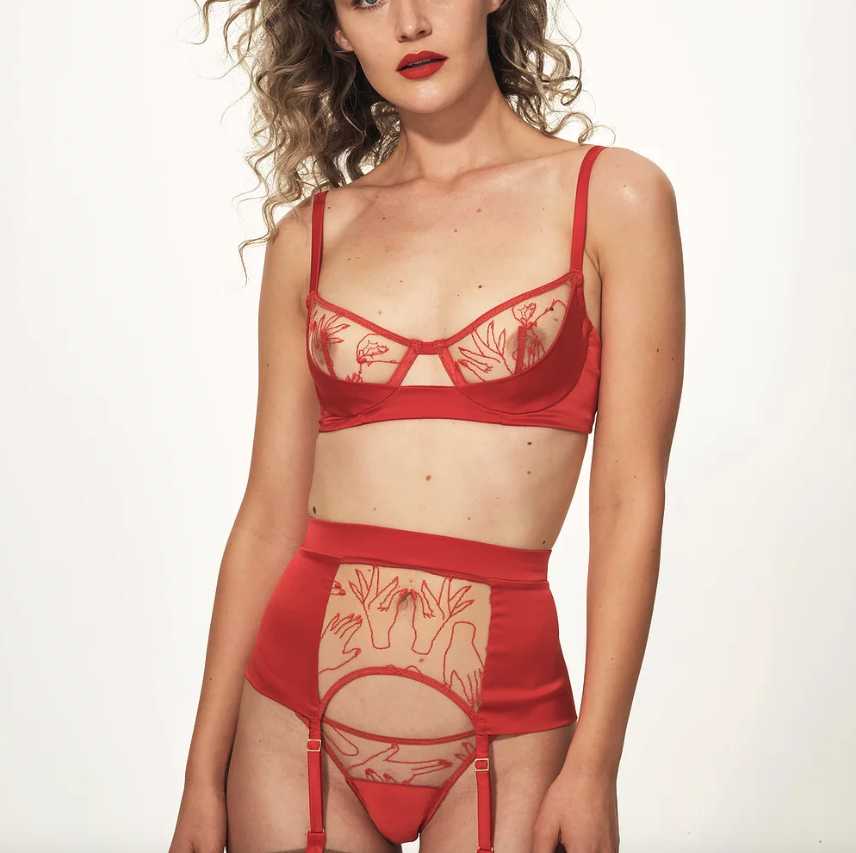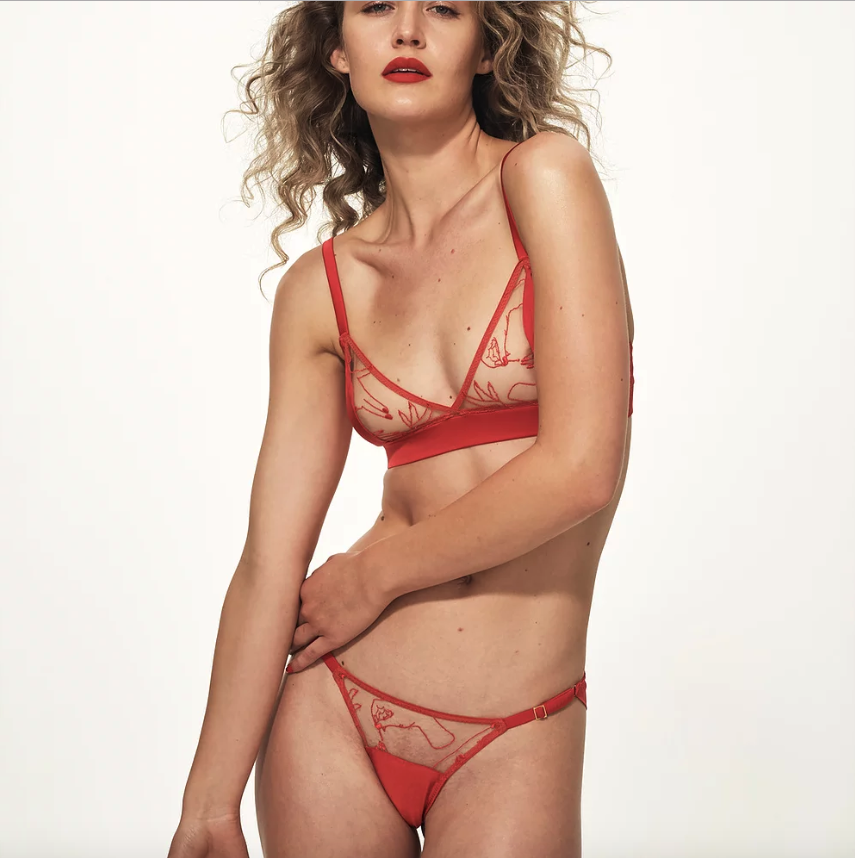 'Mira' Collection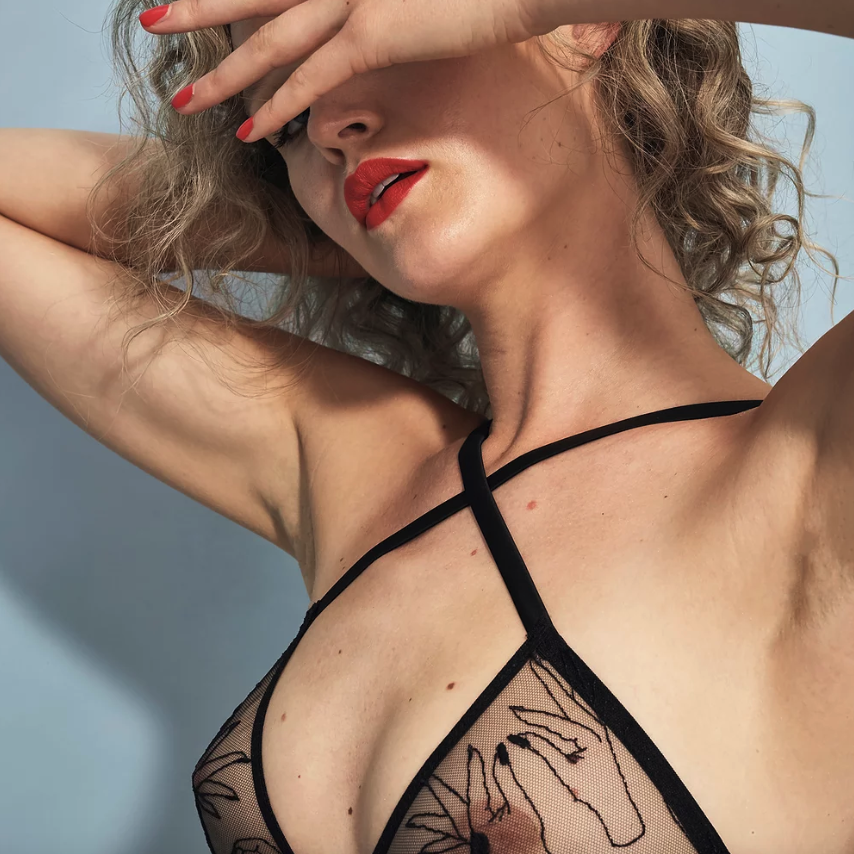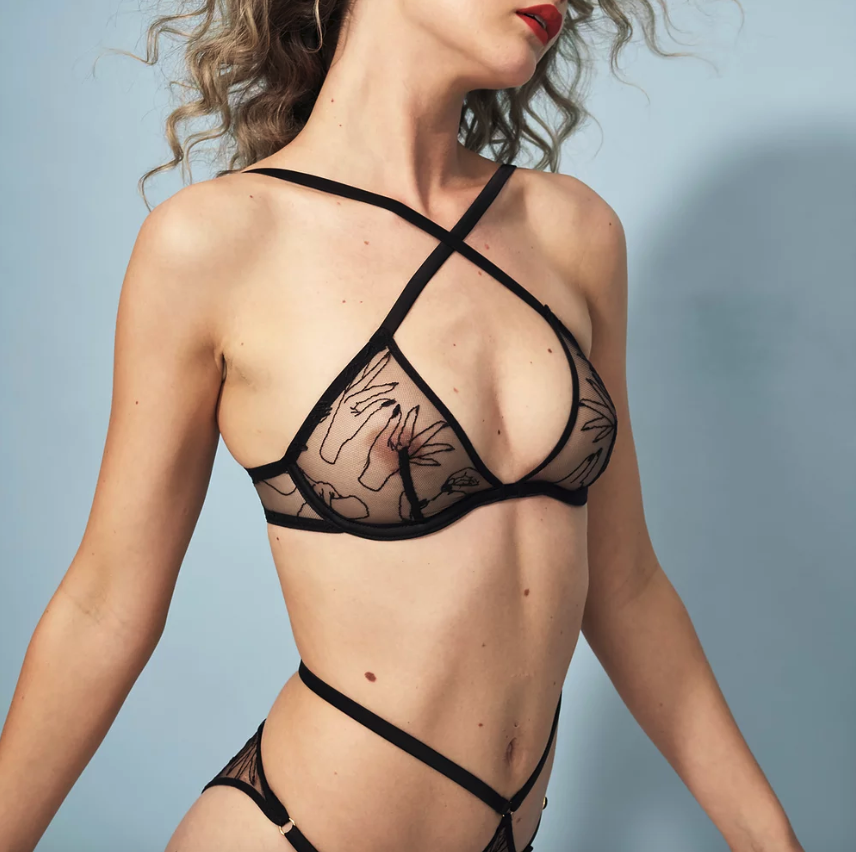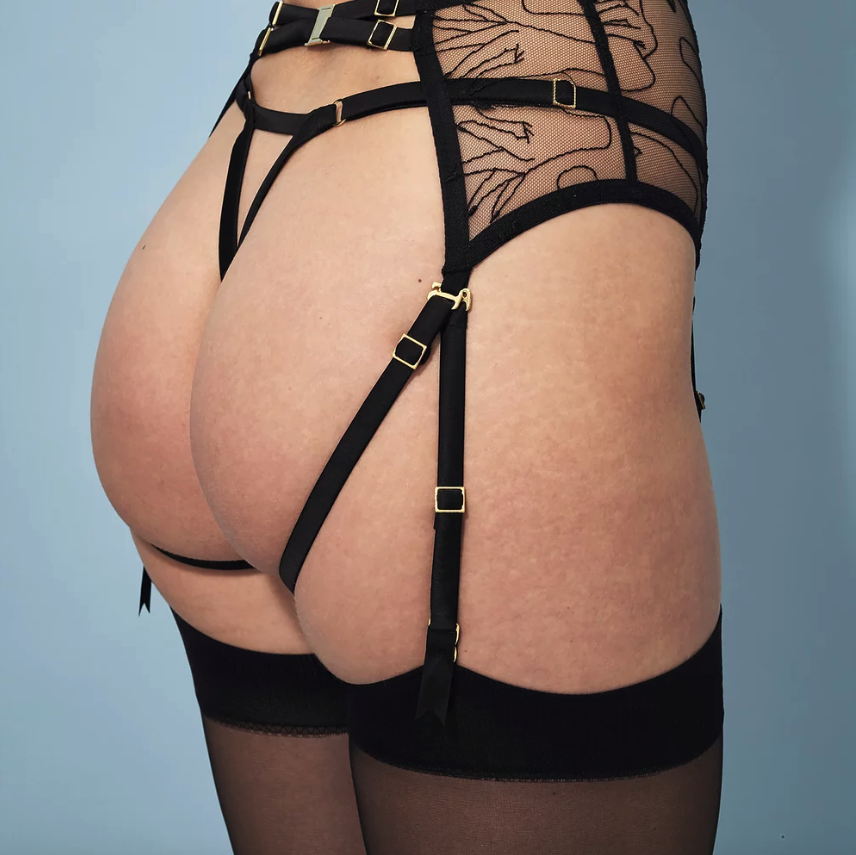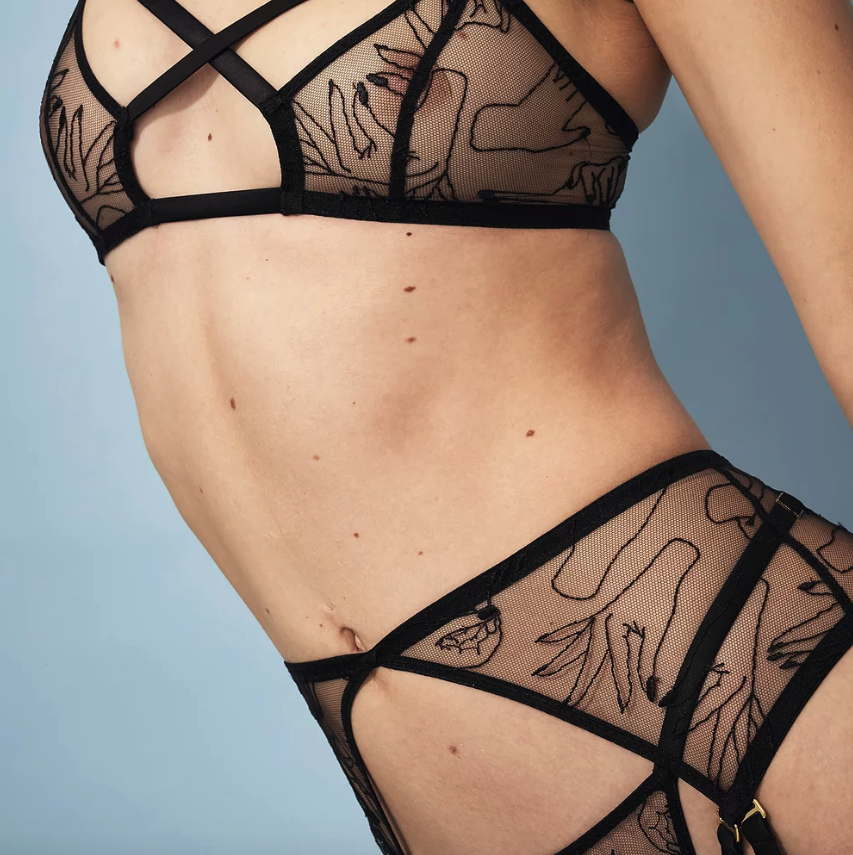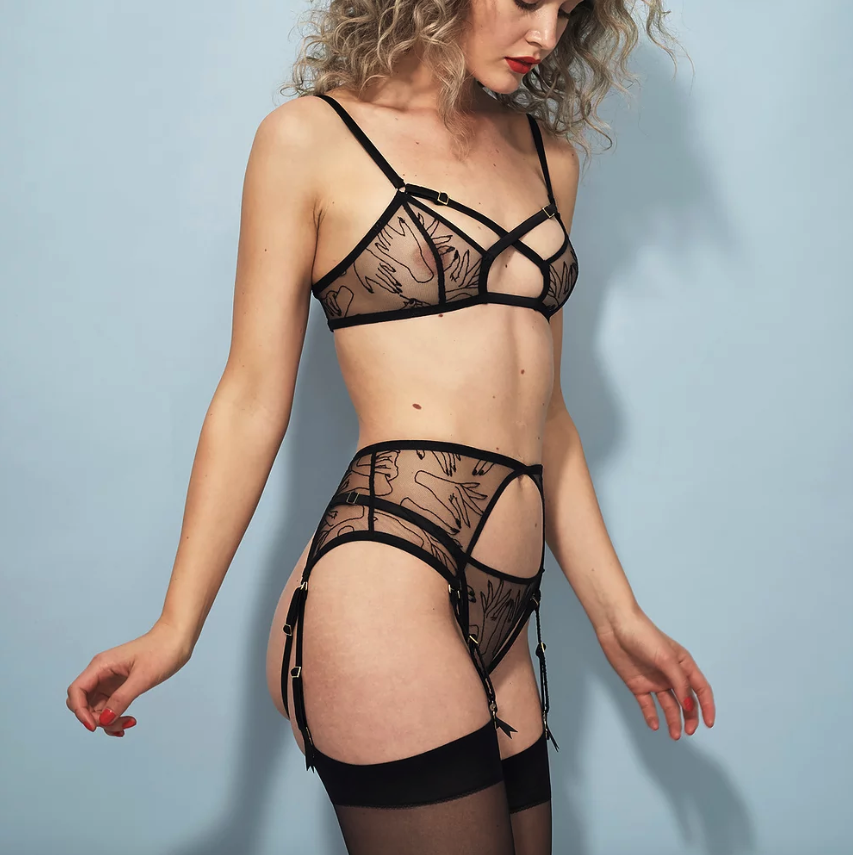 'Raina' Collection