Rihanna's New Lingerie Line, Savage X Fenty, Might Actually Disrupt the Lingerie Industry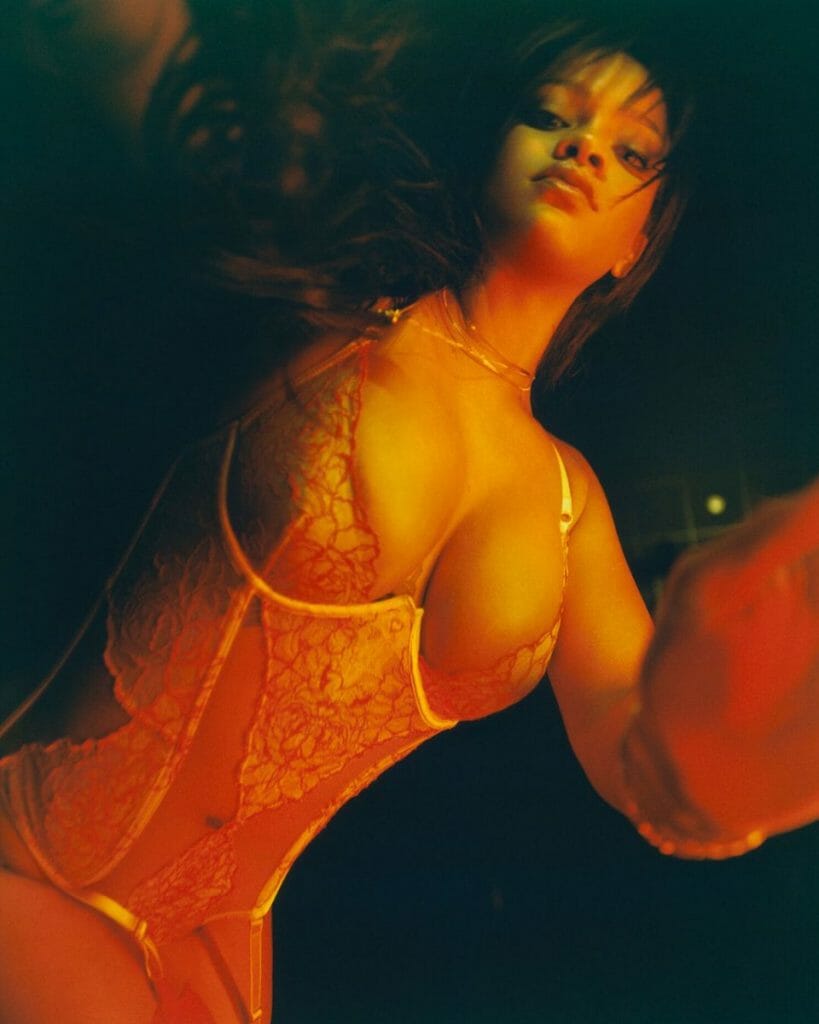 Tl;dr: Savage X Fenty might just be the "disruptive" lingerie brand we've been waiting for.
I'll be honest. Most celebrity lingerie lines barely register with me. For every Elle Macpherson (now Heidi Klum Intimates), there's a Britney Spears. For every Dita Von Teese, there's a Halle Berry. Even fashion luminaries like Naomi Campbell haven't been able to sustain their own lingerie brands, and that's for one simple reason: making lingerie is hard.
Intimate apparel is a difficult market to break into even when everything's going your way. While a decent size range for a t-shirt might be XS-3X (7 sizes) or a dress might be 2-30 (15 sizes), even a fairly minimal size range for a bra, like 32-38 B-DD, will be 16 sizes. The number of SKUs (or distinct item types) required for a passable intimates range is simply incomparable to any other item of apparel. There is no other segment of the fashion industry that requires literally dozens of sizes just to have a somewhat decent launch.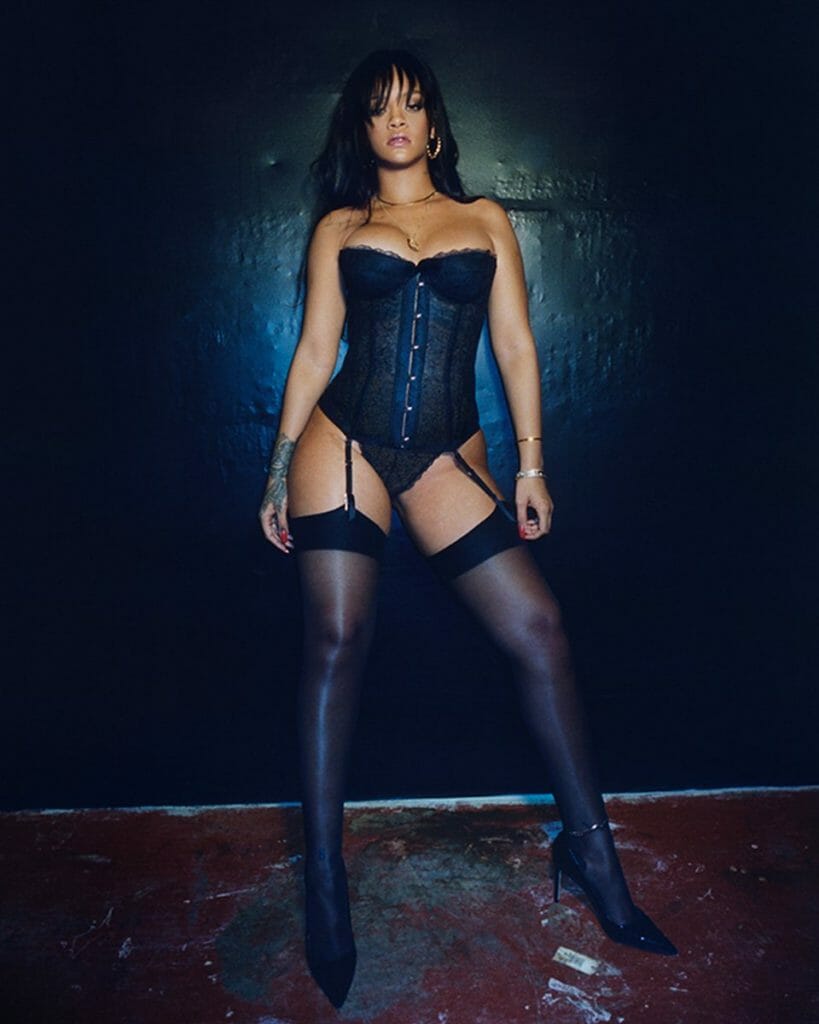 Furthermore, as we've mentioned on several occasions now, making bras is not like making dresses. Often those differences are ignored in mainstream fashion publications in the interests of having a catchier story (and simply because there isn't a lot of awareness around lingerie design), but it's worth repeating. Bras are three-dimensional feats of structural engineering requiring specialized materials and precise sewing in a way that a dress or t-shirt simply does not.
That said, even with all these potential pitfalls, I've been intrigued, if not pleasantly surprised, by the sneak peeks I've seen from the line so far. If you're a patron of the TLA Patreon, you'll know I made several predictions regarding the line. Some of those were wrong (there are bras!) and some were right (there's sexy stuff too!). Now, a day before launch, we're sharing what we know regarding the biggest intimate apparel debut I've ever seen.
The Size Range
Rihanna has already expanded her size range by one cup size (from DD to DDD) since our last article. I'm interpreting that as a good sign. Hopefully, it means the brand is aware of and will continue to work on further size expansions, on the axes of both band size and cup size. Though the Savage X size range does not include EVERY size (contrary to how it's being written about in other publications), it's still an impressive debut in an industry where a typical first size range is only 12 sizes or so (usually 32-36 A-D or B-DD).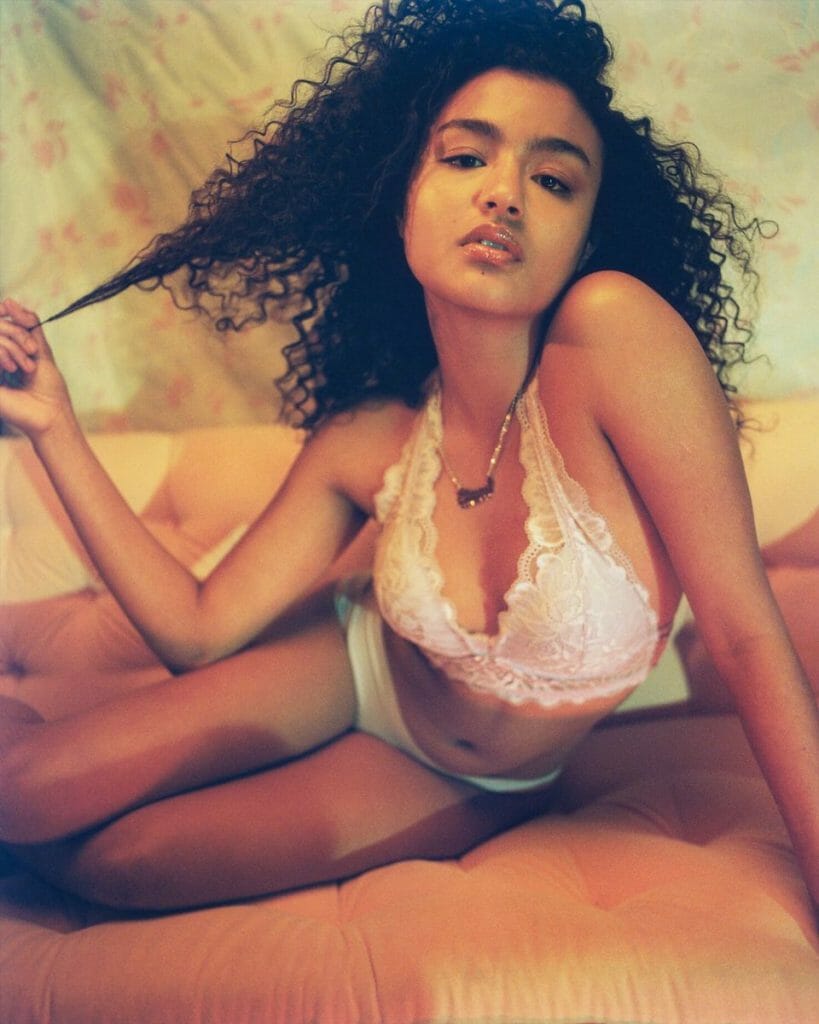 Several people have mentioned Rihanna's makeup line in connection with their disappointment regarding the size range, and I'm empathetic to that. No one likes to be left out. However, as mentioned in our previous post, making bras is not like making makeup. The only thing Fenty Beauty and Savage X Fenty have in common is Rihanna; there's simply no way to reasonably compare the manufacturing of the two brands.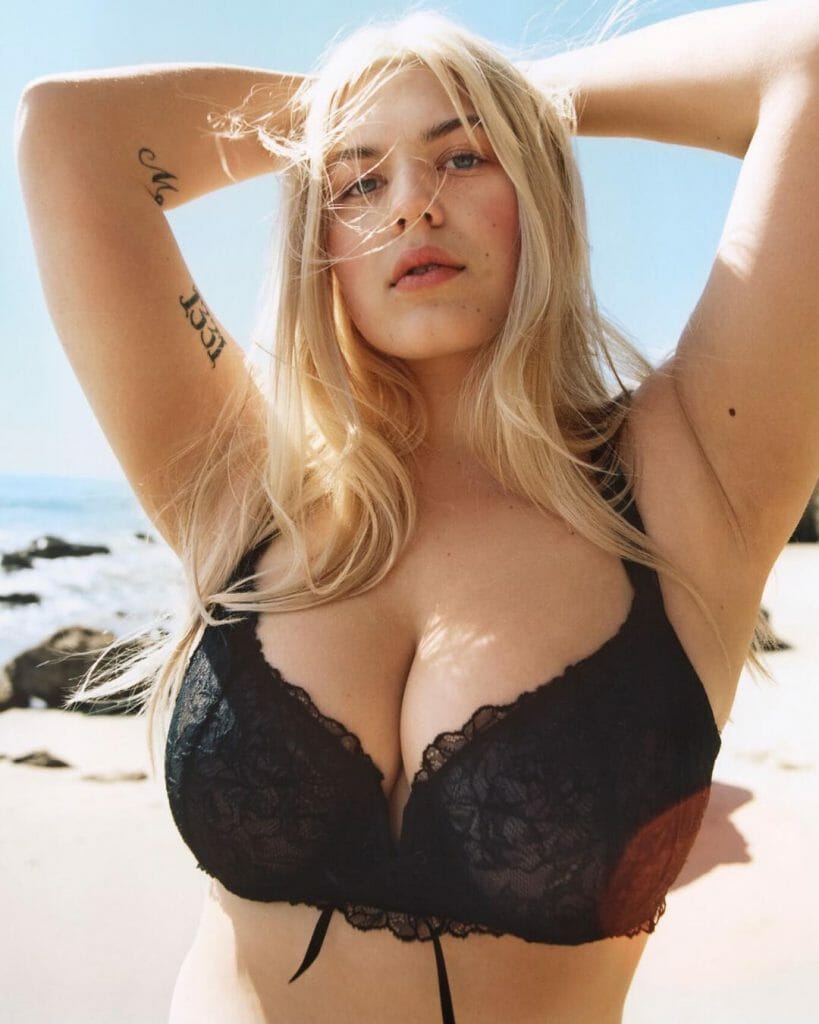 Similarly, people have mentioned some of their other favorite brands (Curvy Kate, Panache, Lane Bryant, etc.) in comparison to Savage X Fenty's shortcomings. However, it's important to remember that it took those brands years (if not literal decades) to expand their size range to where they are today.
The news cycle moves so quickly now, that we tend to have a short attention span when it comes to most topics, including fashion. But I believe it is decidedly unfair to expect any brand new company to be in the same place as a company that's 10, 25, 50, or even 100 years old. There isn't a shortcut around time.
Nudes for All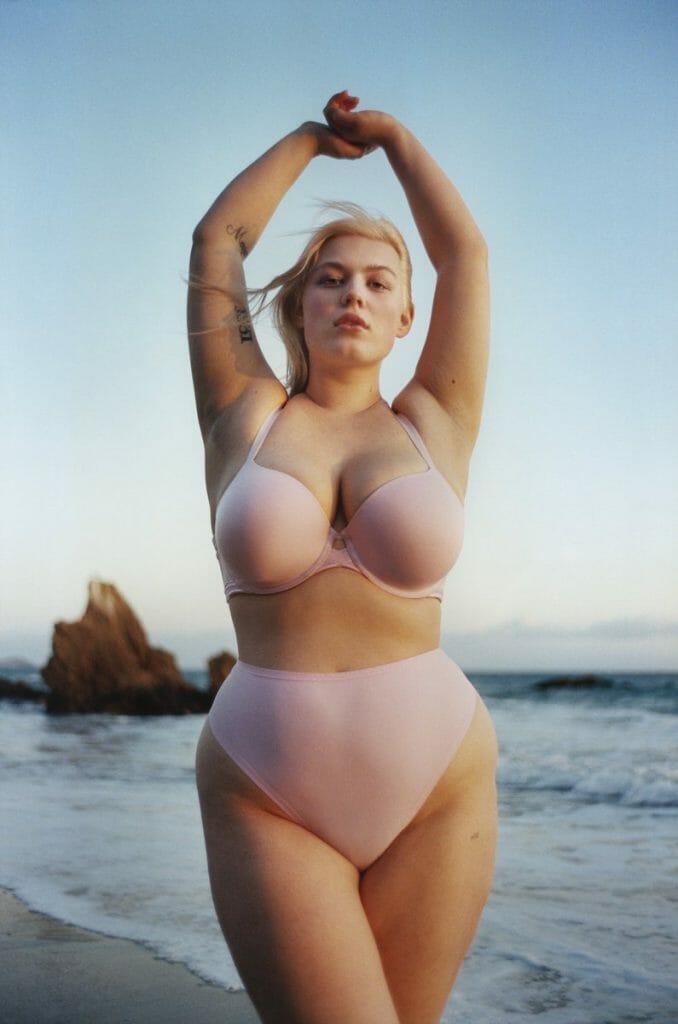 In what is perhaps the most exciting part of the new brand for me, Rihanna is debuting nudes for all. Ironically, she's releasing this just after several major brands discontinued their new, deeper-toned nude shades...which means the market is ripe for the taking.
Interestingly, Mic guessed this might be a possibility back in March, and interviewed Ade Hassan of Nubian Skin regarding this potential development. Here's what she had to say,
"Having someone as well-known as Rihanna championing the issue means everyone will be talking about it," Hassan wrote. "We saw a lot of mainstream brands add a 'chocolate' or 'mocha' to their lines (even if just for a season) after we launched, so we can only imagine the sudden urge to address 'the problem' if a Fenty line was to sell out."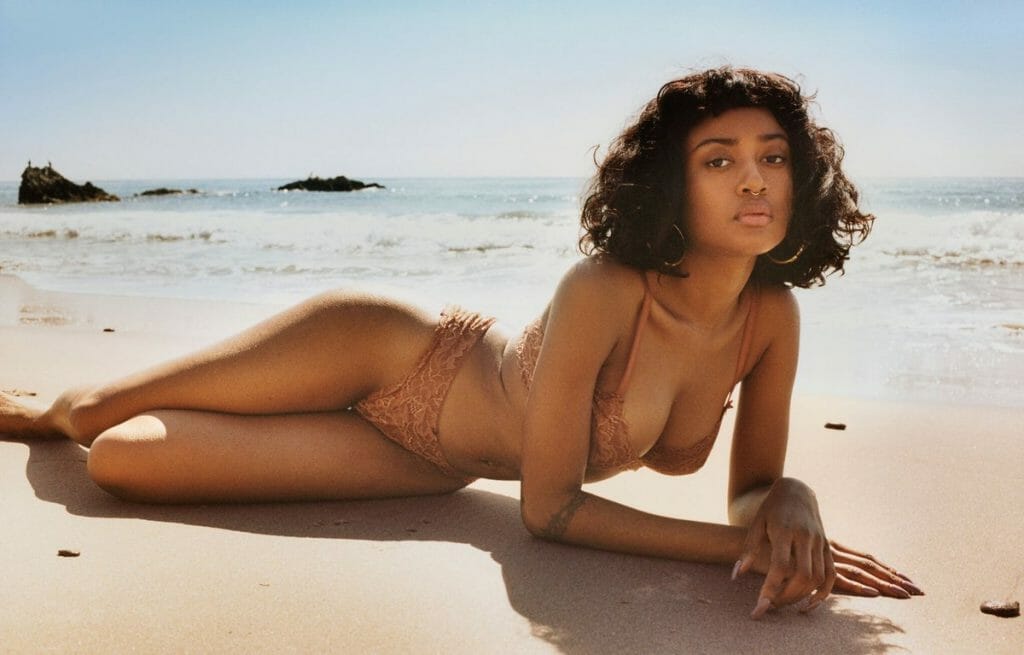 I'm inclined to agree, and it will be interesting to see if legacy lingerie brands jump back on the proverbial bandwagon now that Rihanna is in this space. Having a celebrity of Rihanna's caliber start with nudes for her very first collection is a message, not just to the lingerie industry ("Hi, I'm picking up your slack"), but also to everyone else ("Hi, we're here to stay, and we want to be your go-to for basics as well.").
The Price Point
According to Vogue, everything in the 90-piece collection (which, to be clear, is an absurdly large debut collection) is priced under $100.
Bras will be $29-$59. Corsets, rompers, jumpsuits, and robes will be $69-$99. Underwear will be $14.50 to $29. There will also be a subscription/membership option for $50/year where members can get early access to new products, shop limited edition items, and receive free 2-way shipping. Though I'm skeptical of membership services in general, this sounds like a good deal; the program will pay for itself in shipping costs alone if you order enough.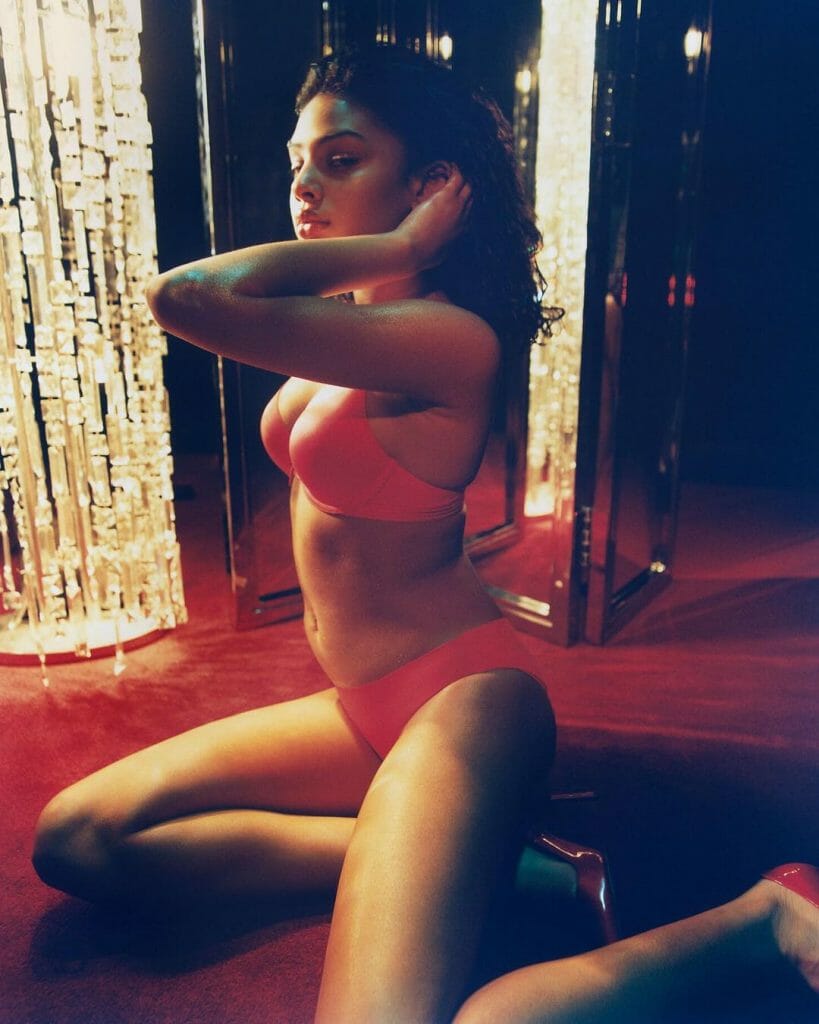 Rihanna's knows her audience and these price points strike me both reasonable and appropriate to her customer base without being questionable or raising red flags (for example, if the bras were $25 or less, I would be more concerned). While we won't know exact price points for all items until tomorrow, nothing about this price range is making me pause or giving me cause for alarm (though I can't say the same for everyone else in this industry...this could definitely be a gamechanger).
The 90-Piece Collection: Boudoir and Basics
Rihanna shocked me when I saw, not only a basic t-shirt bra, but also everyday bralettes in shades of nude. While I fully expected more fashion-centered items from Savage X Fenty, I did not expect Rihanna to go after the commodity portion of the market (though I suppose this is one area where Savage X overlaps with Fenty Beauty since launching with 40+ foundation shades is definitely a bid to get people to make you their everyday makeup brand).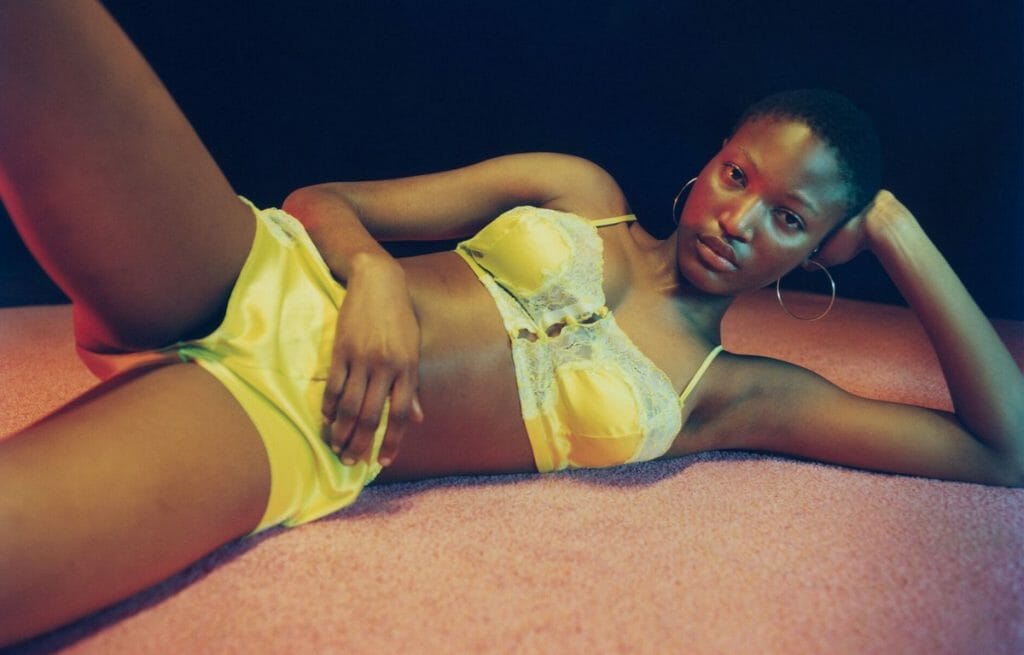 Of course, Rihanna's collection isn't all basics. To do so would be a wasted opportunity (there have been several jokes on Twitter about how Rihanna doesn't even wear bras). She made jaws drop across the internet with a corset sneak peek, and I rather like the cropped lace and satin cami she's photographed too.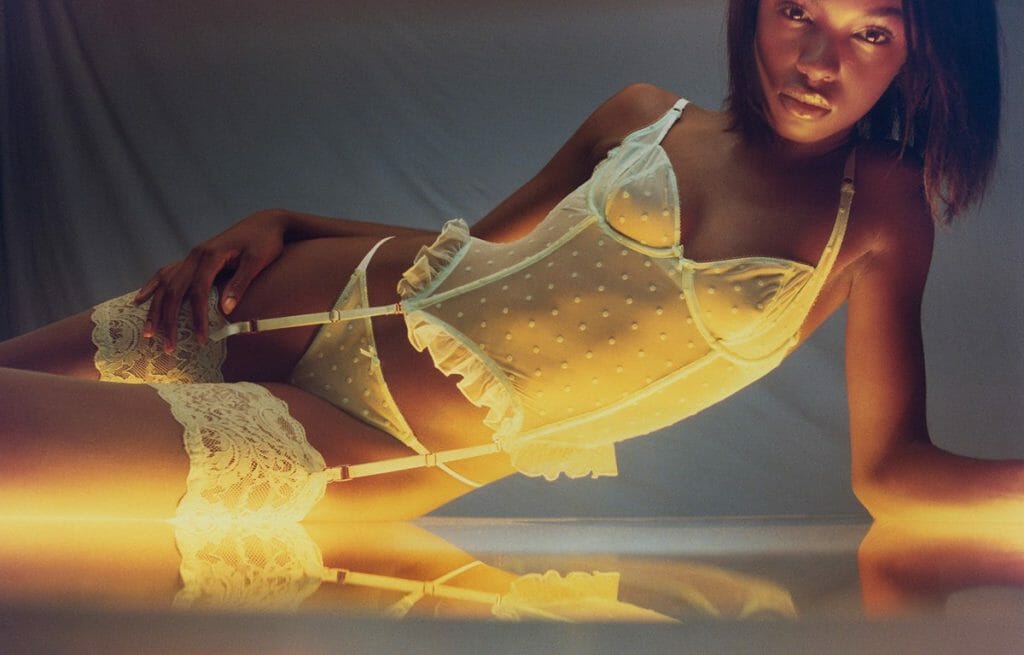 According to Vogue, the full collection will contain 4 capsule collections: On the Reg - which includes the nude items for everyday; U Cute - which includes lacy pieces; Damn - which features merrywidows, garter belts, and teddies; and Black Widow - which is where we'll see open-back knickers, cupless bodysuits, and other more overtly sexy items.
Rihanna is basically covering all the bases, and I simply cannot overstate how unusual it is to have so many pieces from the start (and, perhaps more importantly, a cohesive story behind the collection...which is something that did concern me when I first saw previews on Instagram). And did I mention the line will ship to 210 countries around the world?
Lingering Concerns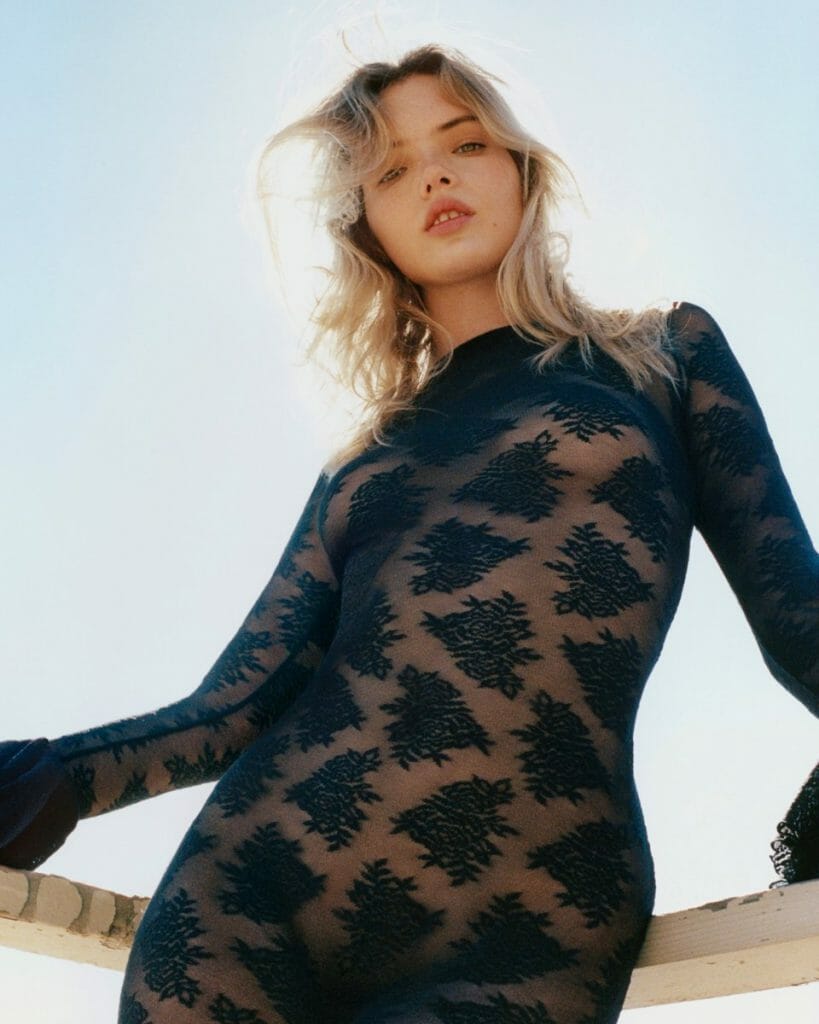 That said, there are still some areas of caution for me. A perfect launch is rare indeed, and there are still some places where things could go wrong (though if what we've seen so far is any indication, I'm sure they've already thought of everything I'm saying here).
Slow Season. This season tends to be a slower time of year for lingerie sales. There's a post-Valentine's Day slump as we enter spring and summer, which doesn't start to go up again until we're closer to the holidays. In some ways, that makes launching now smart (less competition), but it could also be an issue if overall industry trends affect Savage X too.
Fit and quality. While I hope for the best, of course, we just won't know what the fit and quality is like until the pieces are in people's hands. It's not unusual for a new brand to have a few kinks to work out when it comes to perfecting their fit, especially in plus and full bust sizes. Photos are one thing, but if there have been any missteps in fabric or stitching quality, that could wind up being the dominant story of the launch.
Subscription model. Truthfully, this is what concerns me most. Savage X Fenty's parent company, TechStyle, has had complaints in the past regarding their subscription servicse, and we all know of Adore Me (another subscription-based lingerie company) and their issues with the FTC. If previous issues with the subscription model re-emerge, there could be a backlash, and Rihanna could be the focus of it.
A Message to the Lingerie Industry:
I know quite a few brands and boutique owners read TLA, so I want to speak to you all directly for a moment.
There is a lot of conversation in our industry about how customers don't support brands and don't support boutiques and how people simply won't buy anymore and a lot of reminiscing about the "good old days" of retail. There's also this idea that you simply can't get American customers excited about lingerie. Yet Rihanna showed that people in America can get excited about lingerie...you just have to invest in your PR, your messaging, your products and in models that people can feel enthusiastic about.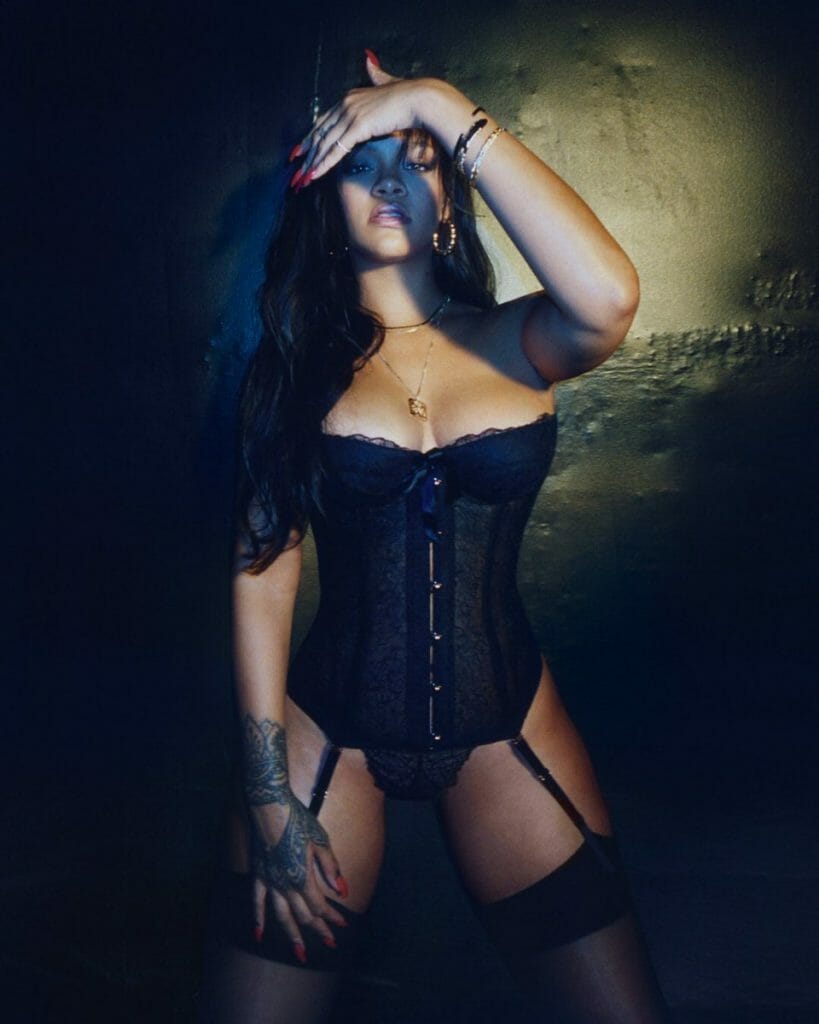 Rihanna's star power is obviously a part of this story, and it would be silly to pretend otherwise. But in an industry that's actively regressing - that's doubling down on homogeneous models, that's still using heterosexist language to sell product, that's actively limiting nude skintone options for women of color, that's disdainful and dismissive of people who prefer to shop online, that looks down on social media and bloggers and influencers - Rihanna's launch shows there's another way to do things.
More importantly, it shows that if you give people what they tell you they want to see - and market it appropriately - they'll respond. That's a lesson for the entire lingerie industry...though I'm not sure if that's how anyone else will see it.
On a personal note, it's been exciting to not know what's next. I love lingerie, but I'm so rarely surprised now. I know most of the major brands by sight. I know their aesthetic and I know they're not going to deviate too far away from that (which isn't a bad thing...I'd be heartbroken if my Natori Feathers bra changed). This is the first time in a long time I've had no idea what was coming next, and being able to learn along with everyone else has been thrilling.
What do you think of Savage X Fenty? Will you shop the line? Are you excited? Let me hear your thoughts! Comment below!