10 Black-Owned Lingerie Brands to Shop This Month (And Every Month)
A couple of years ago, I wrote an article on black-owned lingerie brands and it became one of TLA's most popular articles to-date.
Despite what many business experts or industry authorities have to say about the importance of "neutral" or "colorblind" companies, it turns out many people want to support underrepresented or marginalized designers. This is especially when these brands respond to a need the larger intimate apparel industry has neglected for decades.
After all, who can forget Nubian Skin's viral debut? In only a few short weeks, this brand new label put to rest, once and for all, the idea that darker-skinned women of color - and especially black women - would not buy nude lingerie in their skintone. Suddenly (at least for the industry at large), the inadequacy of "beige is a nude for everyone" was revealed.
Now, almost every major lingerie brand has at least one deeper-toned nude as a part of their permanent collections. Nubian Skin inspired a change in the entire lingerie industry. The fact that the brand is owned, run, and designed by a black woman is not coincidental. It is a necessary part of their story and their success.
In the years since that original article, several of the brands on that list have faded into quiet obscurity. I've often thought about revising that post or even removing a name or two, but I believe it's important to show these companies once existed. They're a part of lingerie history, and preserving their existence in our archives is part of what TLA is supposed to do.
This year's updated list of black-owned lingerie brands features both new and old names. It's meant to showcase designers, boutique owners, and brands who are doing exciting, relevant things.
Of course, this list is also meant to be a resource for people who are passionate about supporting black-owned businesses, especially when those businesses, like Nubian Skin, undergo risks the rest of the industry actively avoids. I'm incredibly excited to share these names with you, and I hope you find a new favorite to love.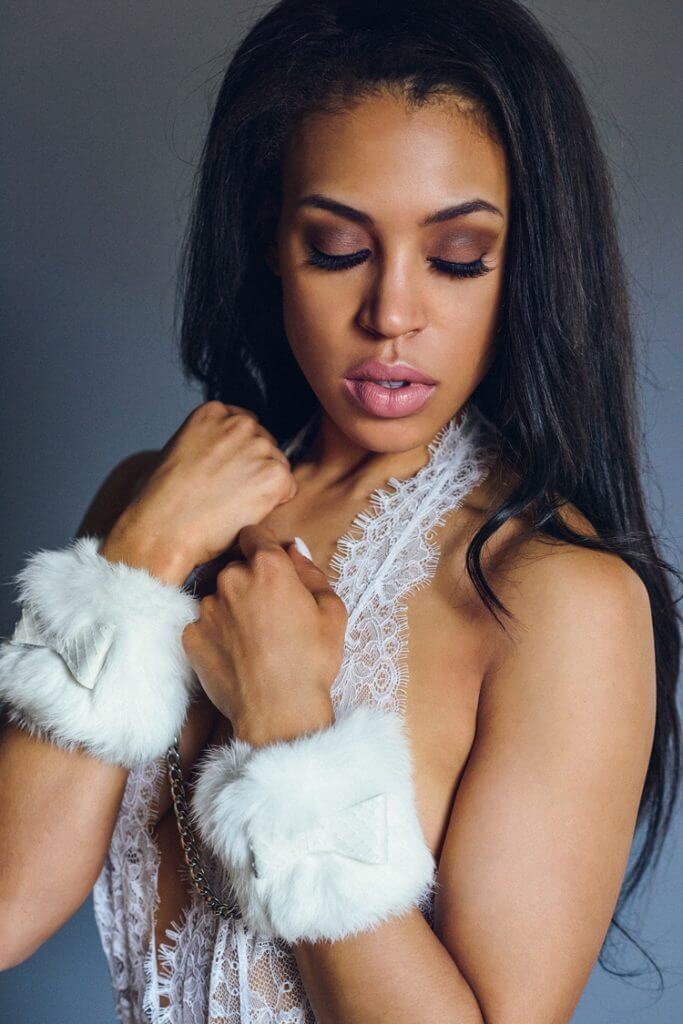 One thing the last article lacked was a black-owned lingerie boutique. Well, our 2017 list has two. Anya Lust is an online luxury boutique based in the U.S. The owner and founder sources exquisitely fine intimates from the U.K., Australia, and the U.S., among other countries, and their seasonal editorial lookbooks are always a highlight.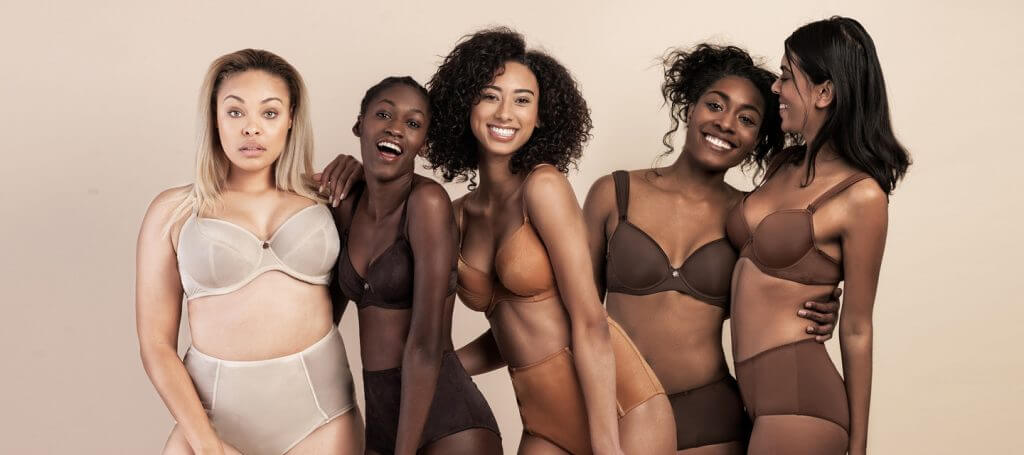 This "nudes for all" lingerie brand came close to a smashing debut several years ago (before Nubian Skin even), but a terrible personal tragedy struck the founder, Sadia Sisay, just before launch, disrupting all their plans. Fortunately, beingU is making a comeback and not a moment too soon. The label offers full bust and plus sizes, in addition to core sizes, in five gorgeous colors. There's even a backless, strapless option, something this particular niche hasn't had before.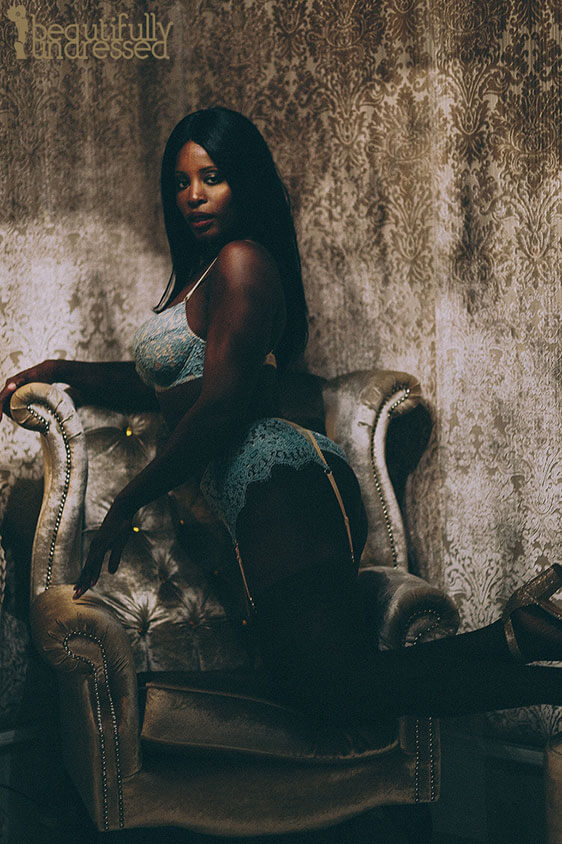 The second lingerie boutique on this list, Beautifully Undressed is based in the UK, and owned and operated by Annabelle Mu'azu. You may also remember Beautifully Undressed from a lookbook feature we did a few years ago. Beautifully Undressed focuses primarily on British brands, and offers a curated selection of lingerie, loungewear, swimwear, and boudoir accessories.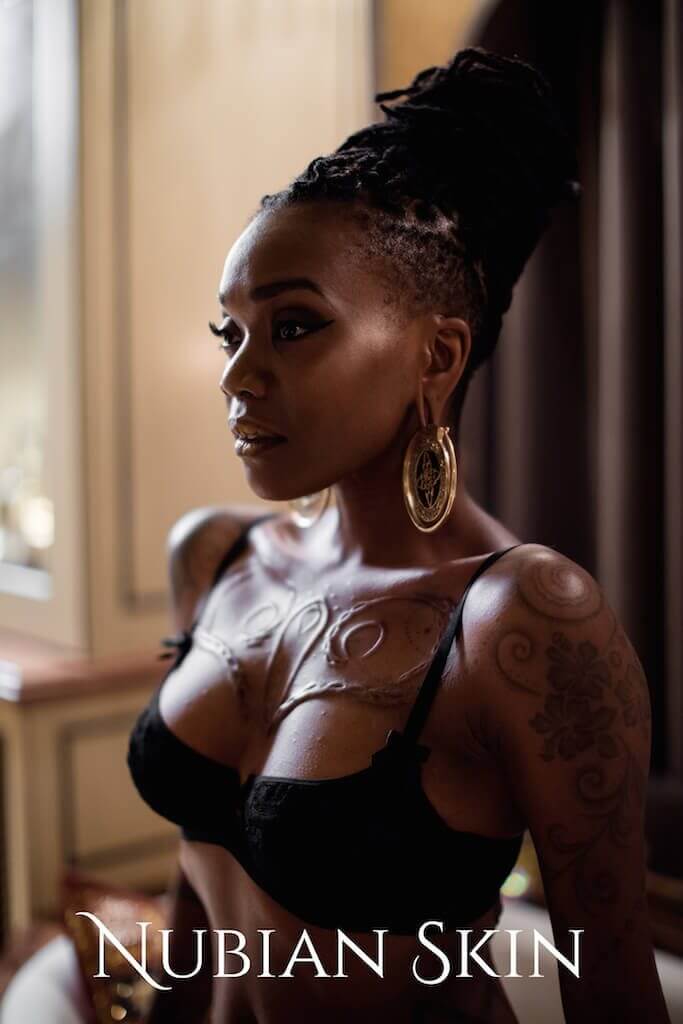 What is a list of black-owned lingerie brands without Nubian Skin? While our first piece on black-owned lingerie brands featured the company's nudes line (which Beyoncé herself elected to wear on the Formation Tour and also recently at the 2017 Grammys), this year I want to focus on the brand's Moroccan Nights collection. Inspired by and manufactured in Morocco (a sharp departure from how most intimate apparel brands think of Africa), Ade Hassan continues to revolutionize the industry.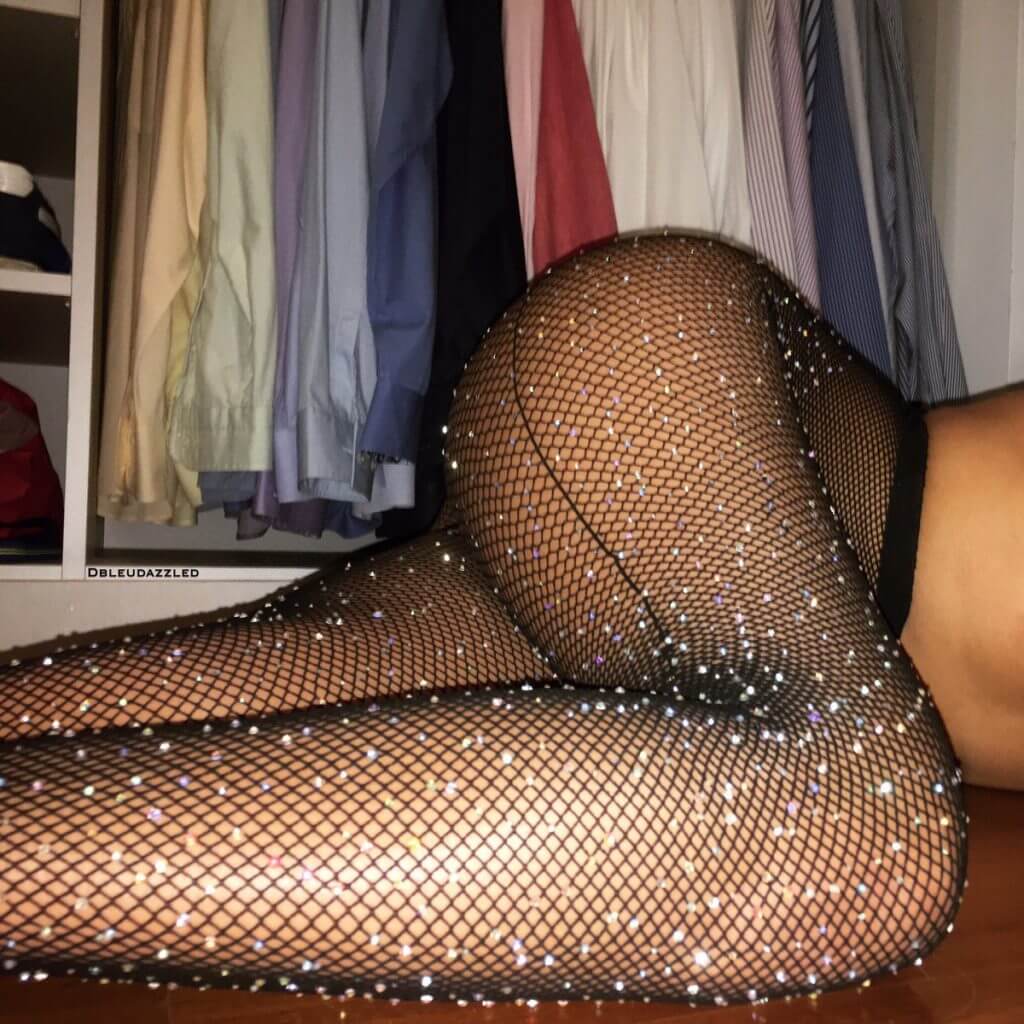 Speaking of Beyoncé, let's shine a little light on the designer responsible for the catsuits on her Formation Tour (and pretty much any pair of bedazzled tights you see on a celebirty nowadays). While the brand still crystallizes pre-made lingerie items from other intimate apparel companies, they really shine (no pun intended) with their in-house designed...which were also recently featured on the pages of Sports Illustrated. Destiny Bleu has built a glamorous, sparkling empire, and the sky is truly the limit.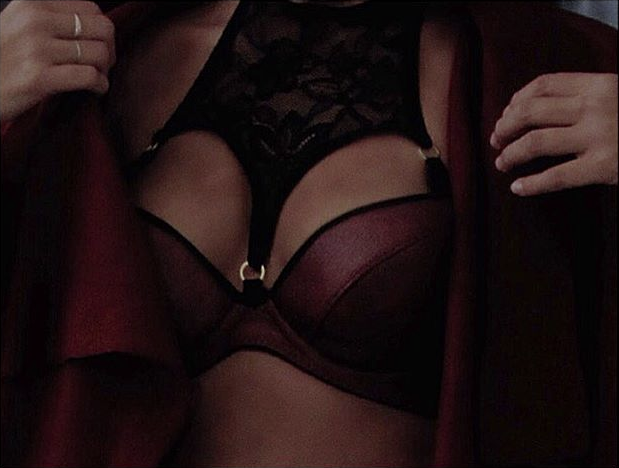 A luxury label based out of the UK, Blue Reign is currently in the process of updating and expanding their production, therefore no items are available to buy at the time of this writing. However, as a full bust specialist offering scintillating and seductive designs in larger cup sizes, it's definitely worth keeping an eye out to see when they're up and selling again.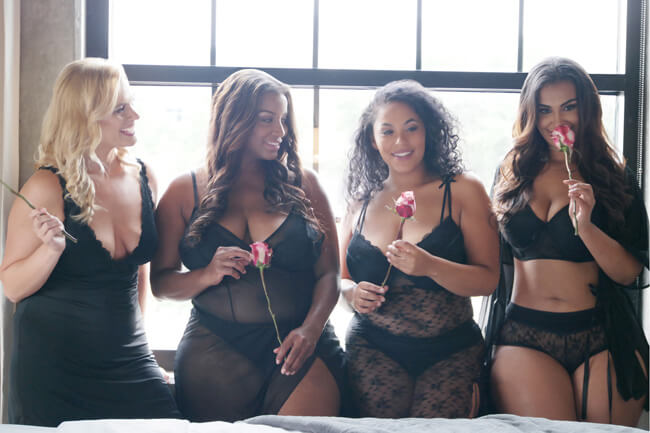 Inspire Psyche Terry
(Editor's Note: As of October 2017, the Inspire Psyche Terry website appears to be down).
One of the newer names on this list, Inspire Psyche Terry is the eponymous label founded by Psyche Terry, who previously ran Urban Intimates. A beautifully size-inclusive (up to 4X!) vision of lingerie and sleepwear, Inspire Psyche Terry is also accessibly priced, making it perfect for special occasions and romantic interludes.

Another holdover from 2015, Suzy Black Lingerie is back after a bit of a hiatus after a bit of an hiatus with her sexy designer lingerie and loungewear created especially with couples in mind (think of it as date night or honeymoon attire). Sexy, playful, and with custom sizing available, Diondra Julian's label is for confident femme fatales.

Erica M. started with hosiery before expanding into bodywear, and the lingerie industry has been better for it. This company's designs are funky, avant-garde and gorgeous, but also contain the unmistakable edge of the erotic. Erica M.'s darkly sophisticated aesthetic, pioneered by the brand's founder and designer Erica Young, has set trends and become a wardrobe staple of celebs everywhere.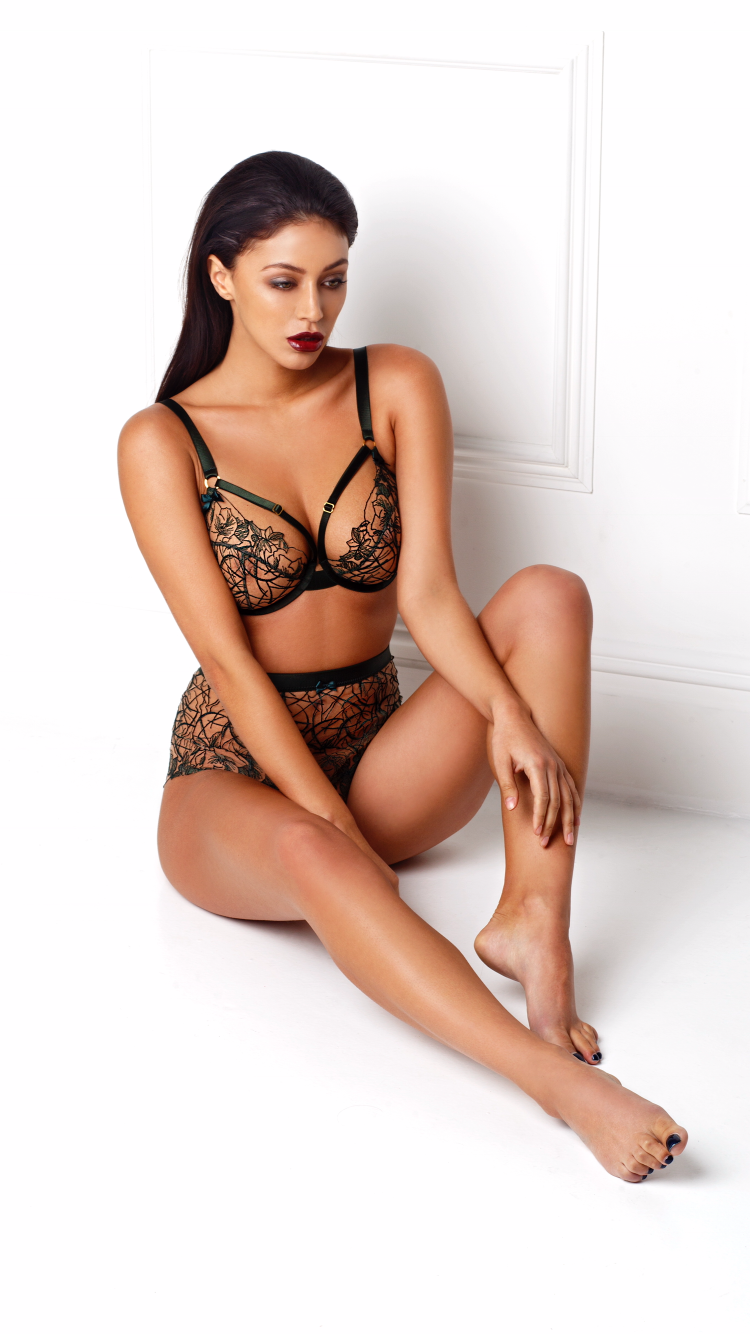 The newest name on the list, A'zaira Intimates hasn't even been released yet! Debuting in July 2017, A'zaira Intimates, founded by Evangeline Marteye, specializes in exquisite lingerie for bra sizes up to an H cup. The delicate French embroidery is feminine and sensual, while the lingerie itself is finished with ultra-luxe gold detailing, for an interpretation of intimates that's both refined and sumptuous.
Do you have a favorite look from the names on this list? For more updates from The Lingerie Addict, please follow us on Instagram!
Save
Save
Save