Everything We Know About Savage X Fenty, Rihanna's New Lingerie Line (And Why You Can't Compare It to Fenty Beauty)
One of the most fascinating things about covering the lingerie industry is noticing which topics are popular in mainstream fashion press (like newspapers and magazines) versus lingerie-focused press (like blogs and trade journals), and vice versa. It's an interesting phenomenon, and it's perhaps no more evident than in who's covering Rihanna's new lingerie line...and who isn't.
We've been tweeting updates on the Rihanna lingerie story since April 17th or so (and Patreon subscribers had access to an exclusive blog post on the topic last month), but lately we've had a flurry of new information. Though I don't know the exact release date for the line yet, I'm anticipating we'll see something before Memorial Day (Update! We've got a release date: May 11th). Here's what we know so far:
Rihanna's partnering company is significant in a couple of ways. First, TechStyle has their own distribution channels - both online and through their own-brand stores - which means Rihanna doesn't have to rely on the traditional retail model (market, tradeshows, boutiques, etc.).TechStyle has a history of celeb collaborations (Kate Hudson is the face of Fabletics while Kim Kardashian was the celeb for ShoeDazzle), and Rihanna's name recognition will pull people to the site and the shop.
However, the collaboration with Rihanna will also be TechStyle's first intimates collection (someone mentioned on Twitter that the company has made sports bras, but sports bras do not make a brand an intimate apparel company). It's interesting to me that Rihanna would partner with a company that has not released an intimates collection to date. It's also interesting to me that Rihanna would focus on bras instead of what seem to be easier wins of loungewear and lingerie-as-outerwear apparel (as several people have mentioned, Rihanna isn't exactly known for wearing bras). Which brings us to the next point: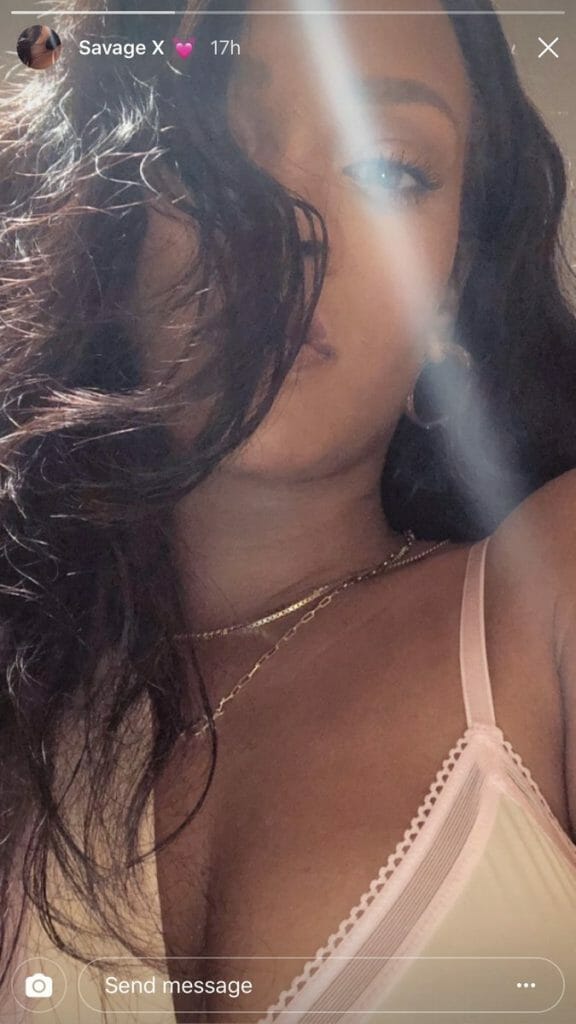 Partnering with a company that has no prior history of producing a bra line has repercussions for the size range as well. In this case, the maximum cup size is DD, which is the absolute outer edge of what could be considered "core sizing." As we've talked about a few times on The Lingerie Addict, that DD/E cup mark is a size break, where the pattern and construction of the bra needs to change. And it's no easy task; a new size range can literally take years to produce. Even if TechStyle is going the private label route, it would still take to time research and contract with those companies, who would then still need to produce a product that aligns with the rest of the range.
As it stands, despite what some may say, this is an impressive size range for a debut collection. The fact that it's not every size is more reflective of certain limitations in intimate apparel that affect every brand rather than a lack of effort or caring, I imagine. I would not be surprised if larger cup sizes are currently in the works, and I also won't be surprised if the initial bra collection is most bralettes and contour cup (i.e. t-shirt) bras.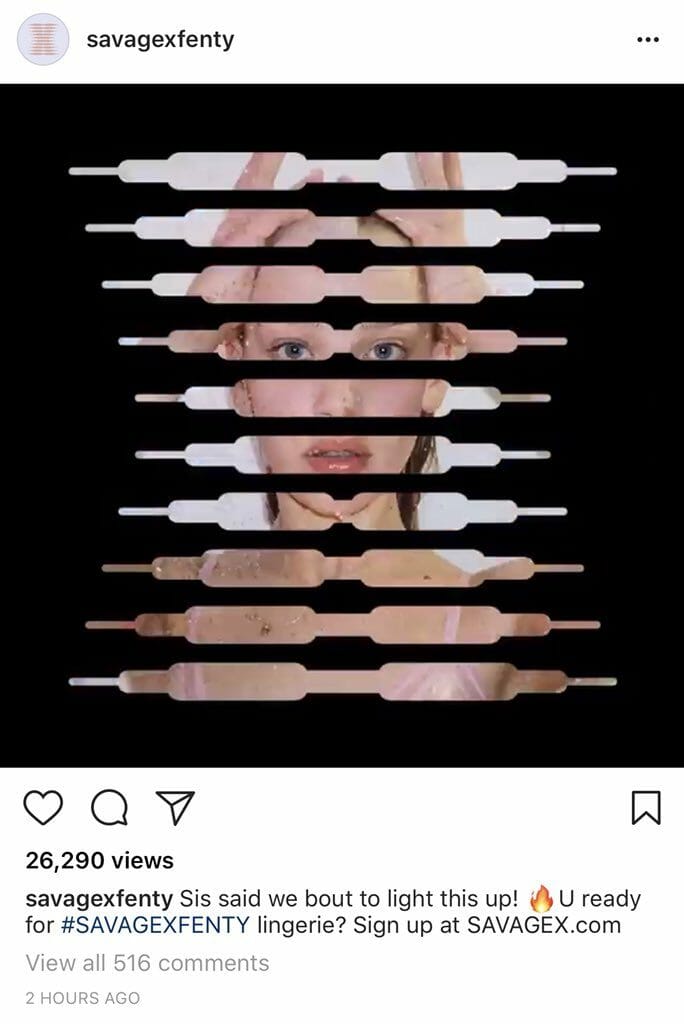 One comment I'm seeing regularly is that if Rihanna's makeup line could be so inclusive (40 foundation shades, and I own one - it's amazing), then why couldn't her lingerie line? While on the surface that may seem like a reasonable comparison, it ignores the rather significant point that making bras is nothing like making foundation. Literally the only thing connecting Fenty Beauty to Savage x Fenty is Rihanna. She's using two different companies with two different infrastructures for products in two different categories.
Furthermore, it's worth noting that Fenty Beauty is produced by Kendo (the same company that makes Kat Von D makeup and Marc Jacobs Beauty, among other lines) and that company is owned by LMVH...which also owns Sephora, Benefit, and Makeup Forever (not to mention a number of other luxury brands). In other words, the infrastructure was already in place for Rihanna to make an astoundingly expansive and well-developed debut for Fenty Beauty...in a way that's not necessarily the case for her lingerie line.
Final Thoughts...for Now
Though I'm not usually excited about celeb-designed lingerie collections, I want to see what happens with this one. Rihanna is an avant-garde fashion icon, and I would love for her lingerie line to reflect that (though I now suspect she may be leaning more in the direction of everyday essentials à la Fenty Beauty).
Whatever the final product looks like, I am excited to see so many people interested in and talking about lingerie. Intimate apparel often seems like the outcast of the fashion industry; something everybody uses but no one wants to discuss. And if Savage x Fenty changes that paradigm? Well, that's a definite win for me.
Do you have any thoughts on Rihanna's new lingerie collection? Please share!