Evgenia Lingerie Autumn/Winter 2018: Lovesick Collection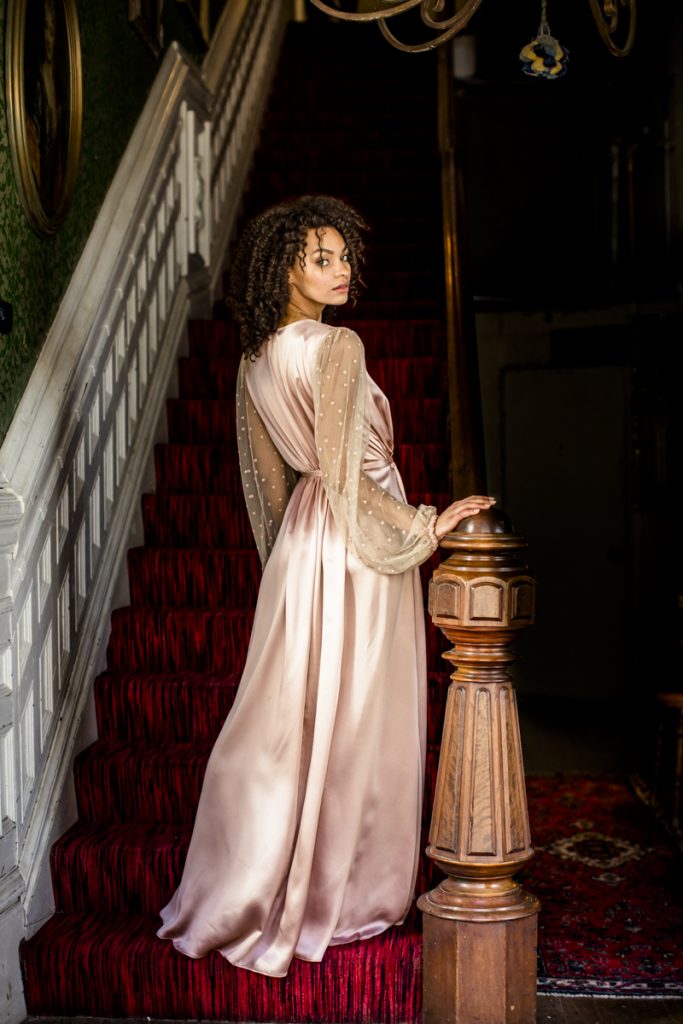 Evgenia Lingerie is one of our favorite indie designers here on TLA. A one-woman brand based out of California, Evgenia (formerly Honeycooler Handmade) is known for intricate, time-intensive details like inset lace and the use of stunning French embroidered tulles. If you're a fan of the brand, you may have noticed there's been a bit of a gap since Evgenia's last collection.
The founder, Stephanie Bodnar, recently had a baby and took some time off. The Lovesick collection was originally designed and shot for Autumn/Winter 2017, but pushed back to Autumn/Winter 2018 after Stephanie realized she wouldn't be able to manage the release during her pregnancy. I believe it's a testament to the timelessness of her design and aesthetic that these pieces feel just as lovely and relevant now as they would have then.
As always, the inspiration for this collection is vintage lingerie. The muted pink silk gives a soft, lush vibe to the pieces. I'm especially wowed by the floor-length robe, a new design which is the standout piece of the collection and a wonderfully extravagant change of pace for this brand. Once the collection is available, the robe will be sold on a made-to-order basis. Other design details include a custom embroidered net from France with copper polka dots. The geometric tap shorts are a new design as well (and inspired by a similar pair the designer saw during her travels).
On a personal level, this is exactly the kind of collection I adore. Lots of flowing silk, plenty of sheer tulle, and a design aesthetic that will never feel old or out of place in your wardrobe. The collection launches in September and will be available via Evgenia's website.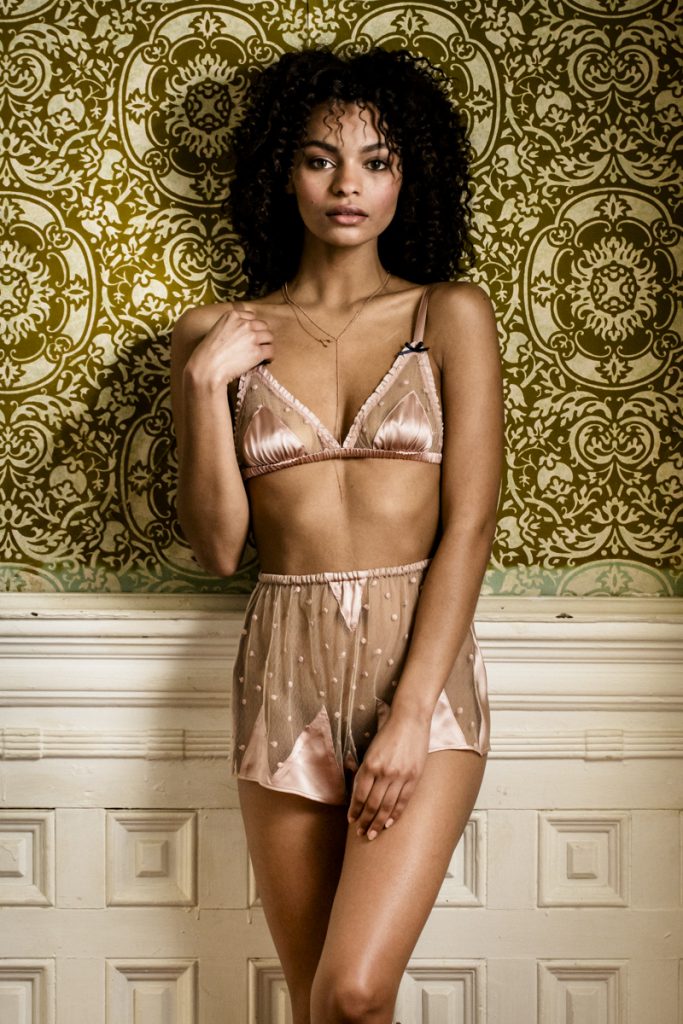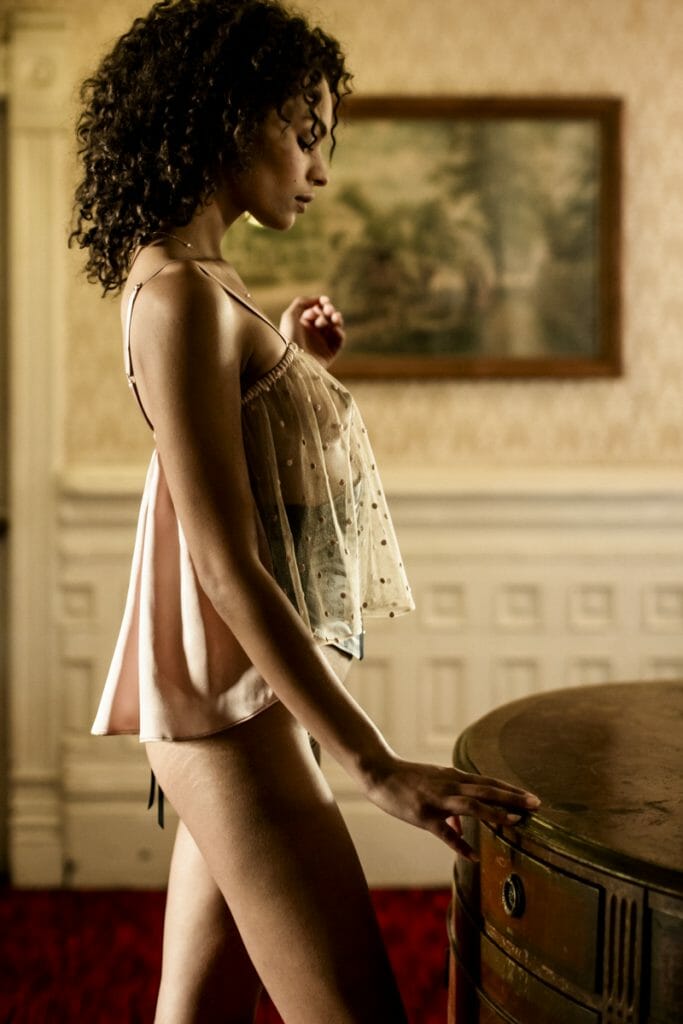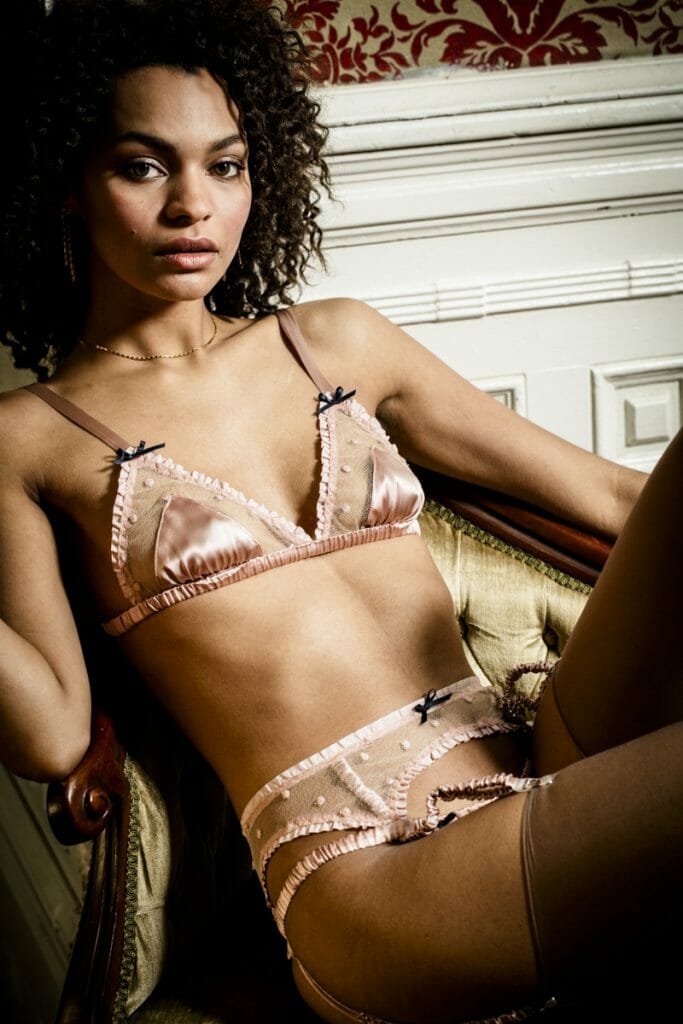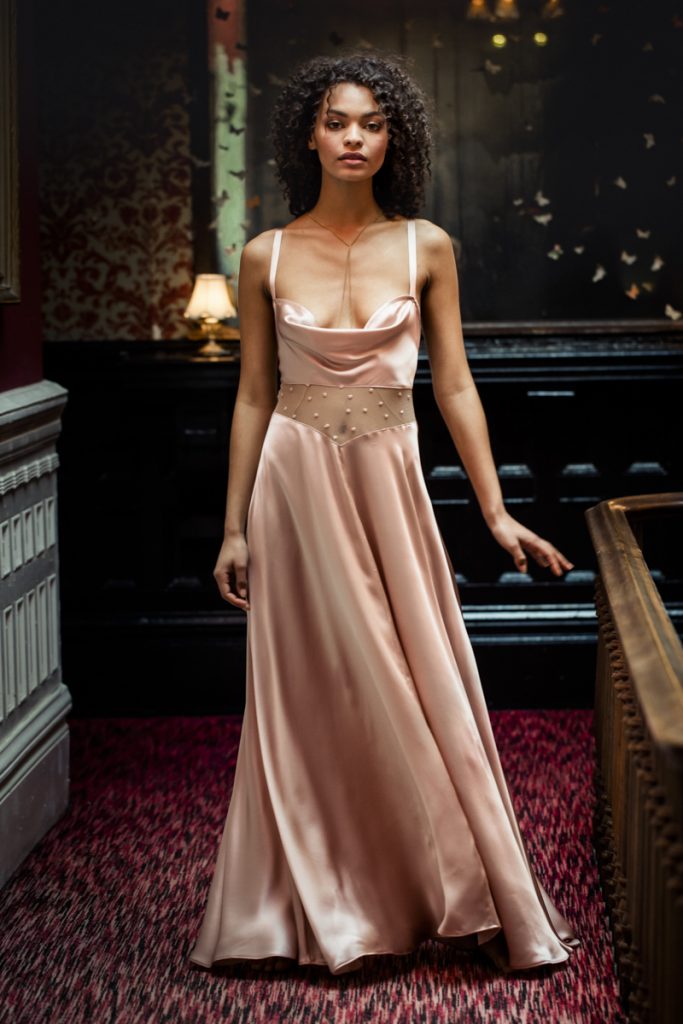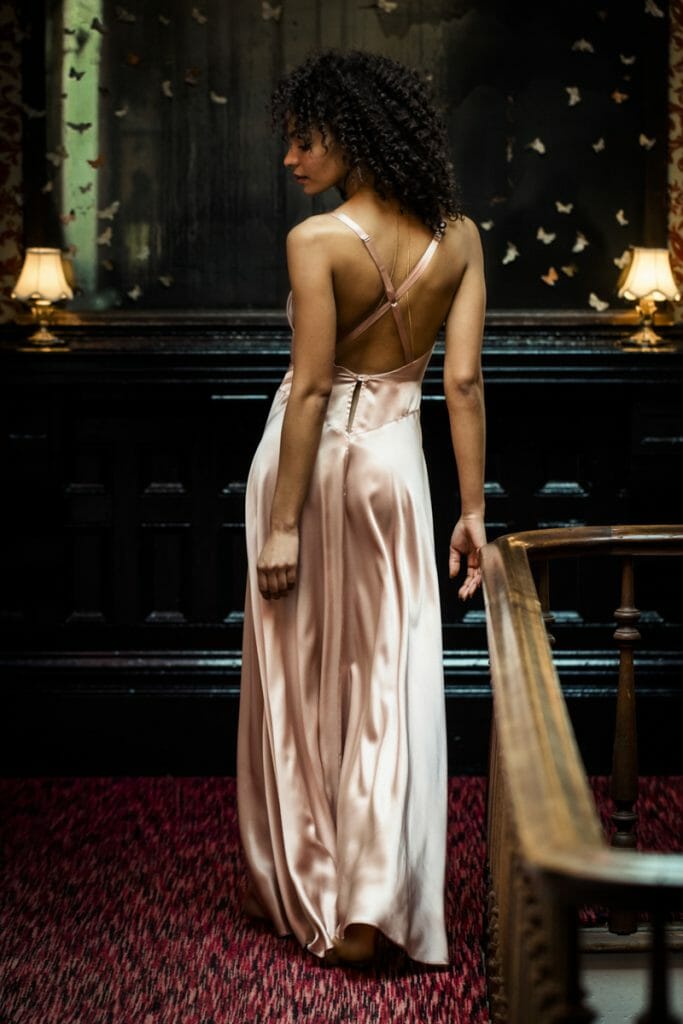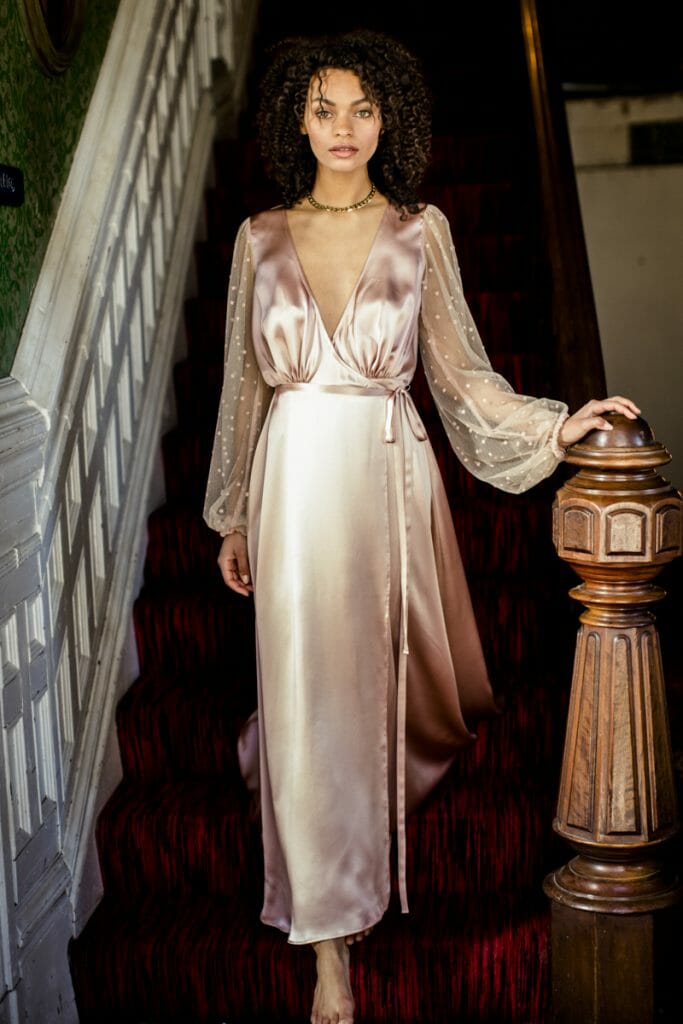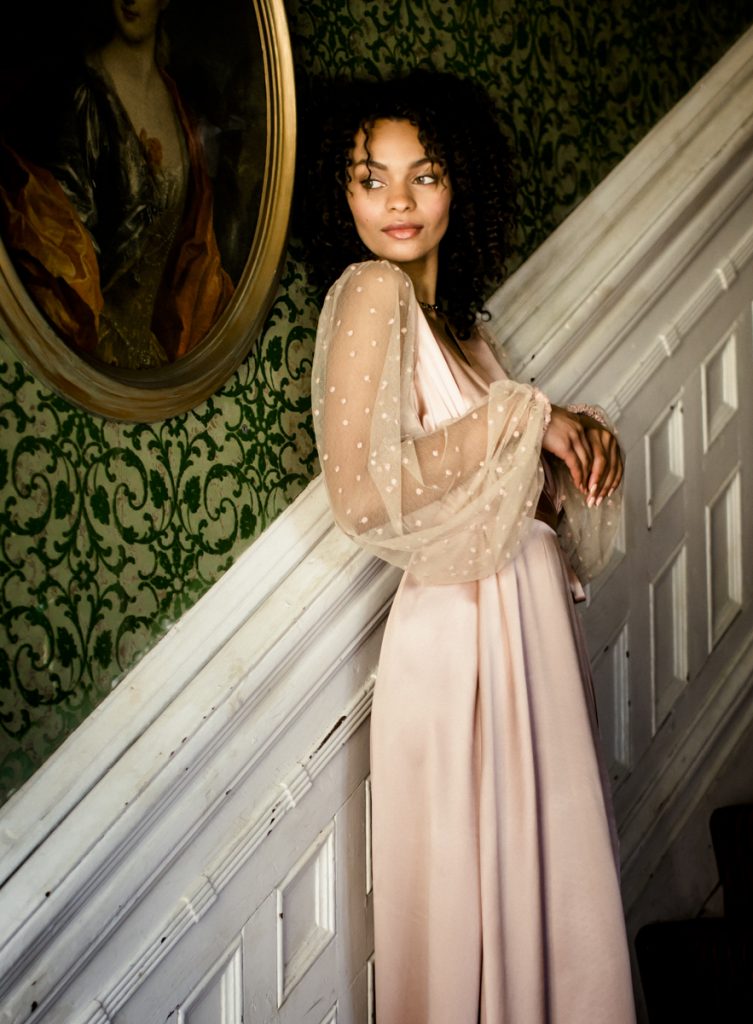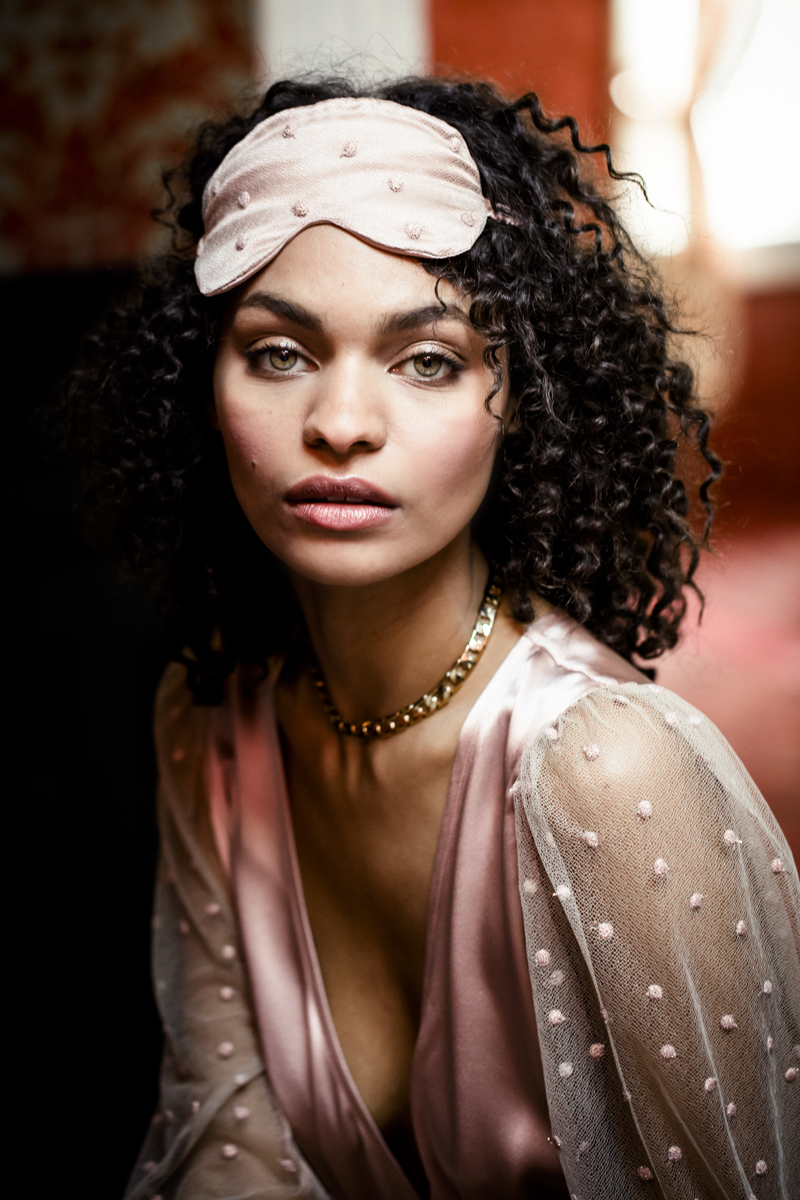 Credits:
LOVESICK F/W 18/19
Photography: Kelly Puleio
Producer: Tamara Costa
Model: Sophia Jackson
Hair & Makeup: Sterling Andrews
Jewelry: Marrin Costello
Location: The Burlington Hotel in Port Costa