Top 5 Binder Brands for Every Body and Budget
A warm welcome to Shannon, TLA's latest columnist, who will be focusing on the intersection of plus size and LGBTQ-focused intimates. Shannon is an art historian, sewist, bulldog owner, queer person, and femme dandy. She's invited TLA readers to write to her with their article suggestions at [email protected]. You can also find her on Instagram @rare.device. We were able to hire Shannon as a direct result of the TLA Patreon. Please consider supporting independent fashion media!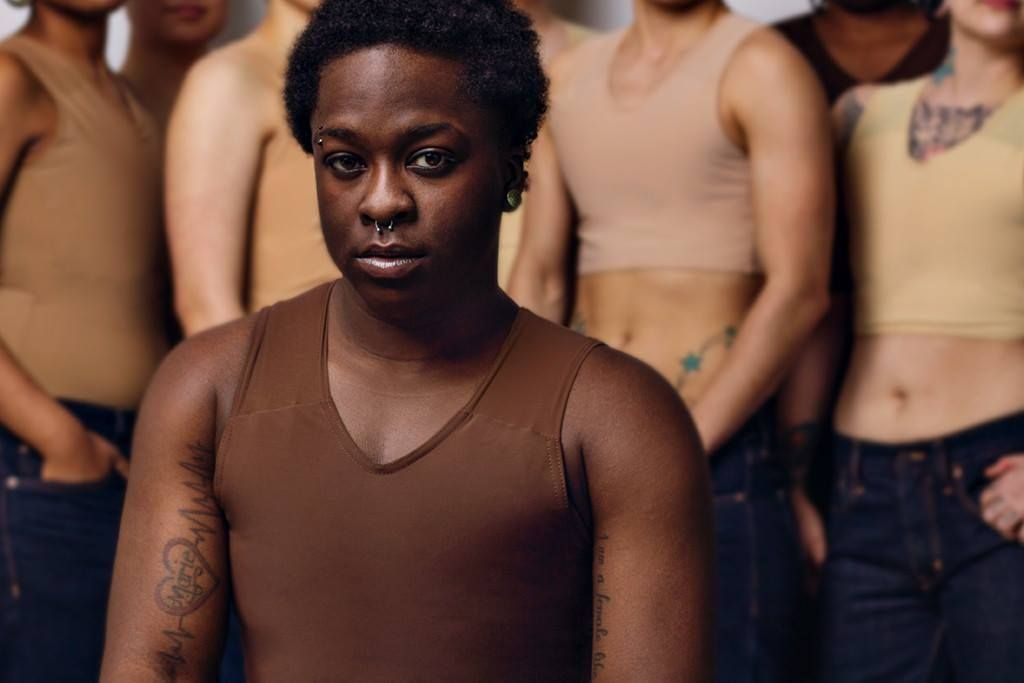 As a queer person with an androgynous approach to fashion, I'm drawn to lingerie because of the way it allows me to play with my relationship to my body and gender. Through both my everyday, reliable underwear and my more spectacular pieces, I like that lingerie can affect the way I feel in my body. Whether through the snug comfort of a binder or the liquid softness of a silk slip, I can change the way I look, move, and am seen in the world.
While I don't bind every day, having binders in my lingerie drawer allows me a full spectrum of ways to experience my own body and present a sense of my gender to the world. Even hidden under clothes, lingerie shapes the contours of our bodies, and, of course, those contours carry with them gendered connotations.
For many folks who identify as transmasculine, non-binary, or genderqueer, binders offer a fulfilling - at times necessary, at times imperfect - way of shaping our bodies in order to meet, make, or play with those gendered connotations. What someone might look for in a binder is, therefore, as varied as the huge, wide spectrum of gender expression.
It's been a little while since TLA covered binders. In the past few years, a number of binder companies, many of them trans-owned, have emerged or expanded their selections. Whether you're looking for a tank-style binder in a neutral color or a binding crop top in bold patterns, there are options for you. Here are my top five binder brands.
GC2B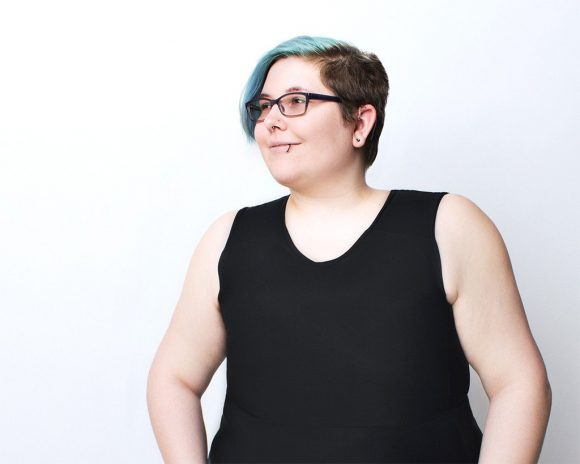 Since their founding in 2015, GC2B has become one of the go-to companies for binders. Their gray tank binder has been my go-to for a year now and it's still in great shape. Offering two length options and multiple solid colors, including five different 'nude' shades, they carry sizes XXS-5XL.
Their binders use a nylon spandex blend for the outer, stretchy layer, and a cotton twill for the inner, non-stretch panel. The binders cost $33-35 making them one of the more affordable options out there.
Shapeshifters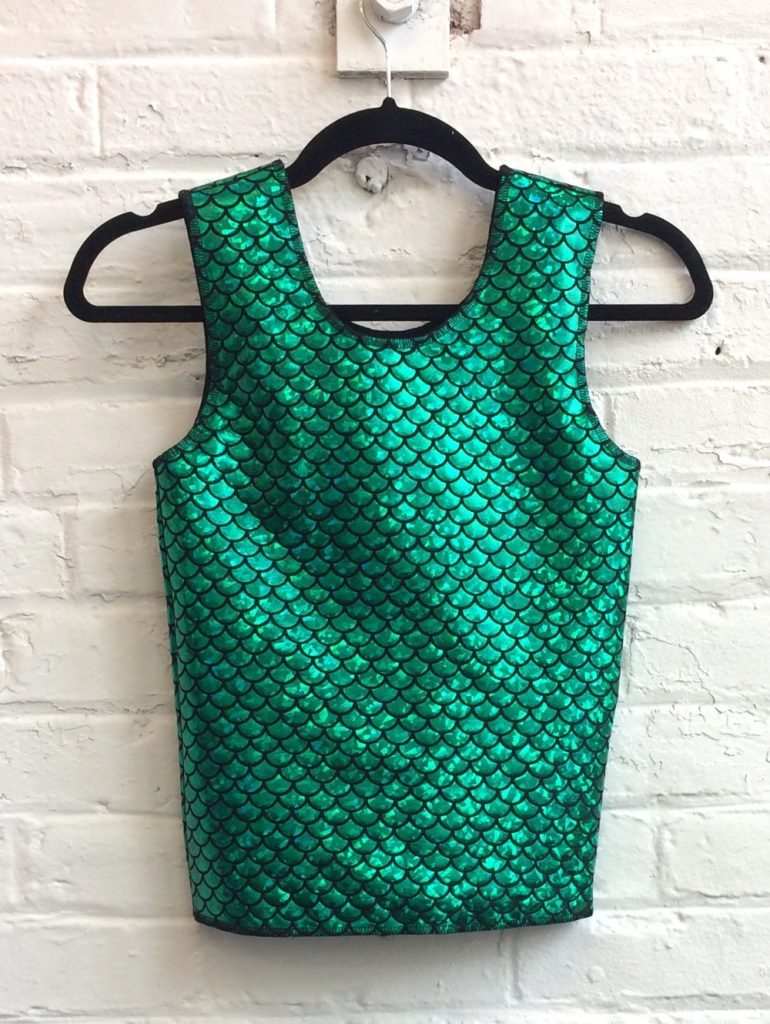 Shapeshifters Mer-Scale Binder (Full Length)
Shapeshifters made a splash with their signature metallic, scale-print, mer-scale binder, perfect for a more whimsical feeling. According to their website, owners Eli and Krista, a "rainbow-flavored couple," aim to create garments that "allow everyone, no matter their needs, to express their gender in a way that brings them joy." They carry one of the broadest selections of binders including solids and prints, opaque, lace, and mesh fabric, multiple shades of 'nude,' and even superhero-inspired designs.
Shapeshifters are custom-made to your measurements in a variety of lengths and offer optional add-ons and design changes, like zippers or a racerback, for ease in wear. Their binders run between $45-90, depending on style choices, reflecting the custom nature of their designs. I'm particularly intrigued by the binder dress options, which combine the snug hold of a binder with the delightful swish of a dress.
ReBirth Garments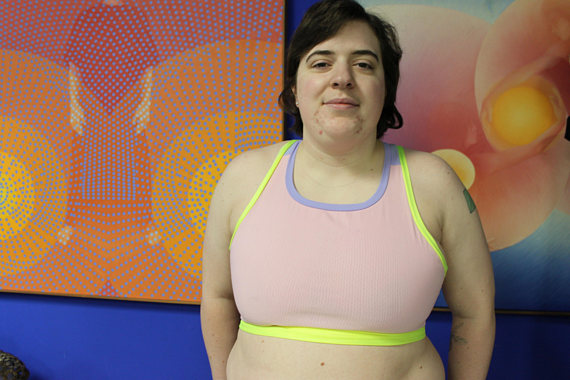 ReBirth Garments Sheer Sports Binder (Longer Version)
ReBirth Garments have, rightly, built a reputation for truly aiming to clothe all bodies. Centered on QueerCrip people, their offerings are fully custom-sized and include options for skin sensitivities and mobility limitations. They offer a variety of cropped binders, including racerback and bandeau styles, in your choice of many – many! – fabulous colors and prints. Their prices run about $26 for a bandeau style and $75-120 for cropped and racerback styles, depending on the intricacy and number of fabrics used.
ReBirth's garments are really made to be seen. As owner Sky Cubacub's articulates, ReBirth is about a commitment to Radical Visibility, or "a movement based on claiming our bodies and, through the use of bright colors, exuberant fabrics, and innovative designs, highlighting the parts of us that society typically shuns."
Origami Customs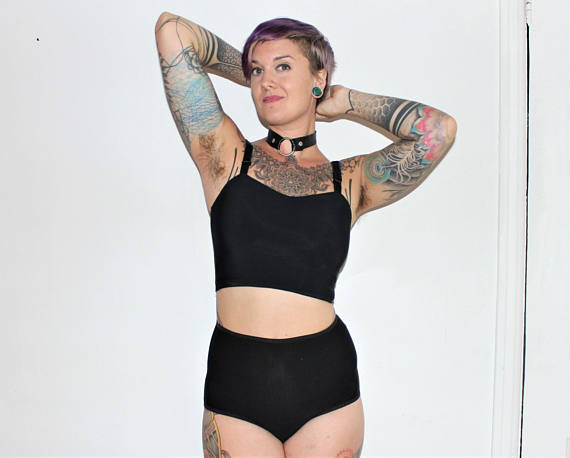 Origami Customs Custom Mesh Back Convertible Half Binder Top
Origami Customs continues to expand their options for gender-affirming underthings, including a number of different binder options. Sizing is available in either standard sizes from XXS-5XL or, for no extra charge, customized to your measurements. They offer opaque-front binders in a large selection of colors and all-mesh binders in black or bone. Cuts include bandeau, tank, and crop tops, and prices range from $30-60.
Owner Rae Hill got rid of gendered categories in their shop figuring "every product should be offered to any body type or any of the plethora of genders."
Spectrum Outfitters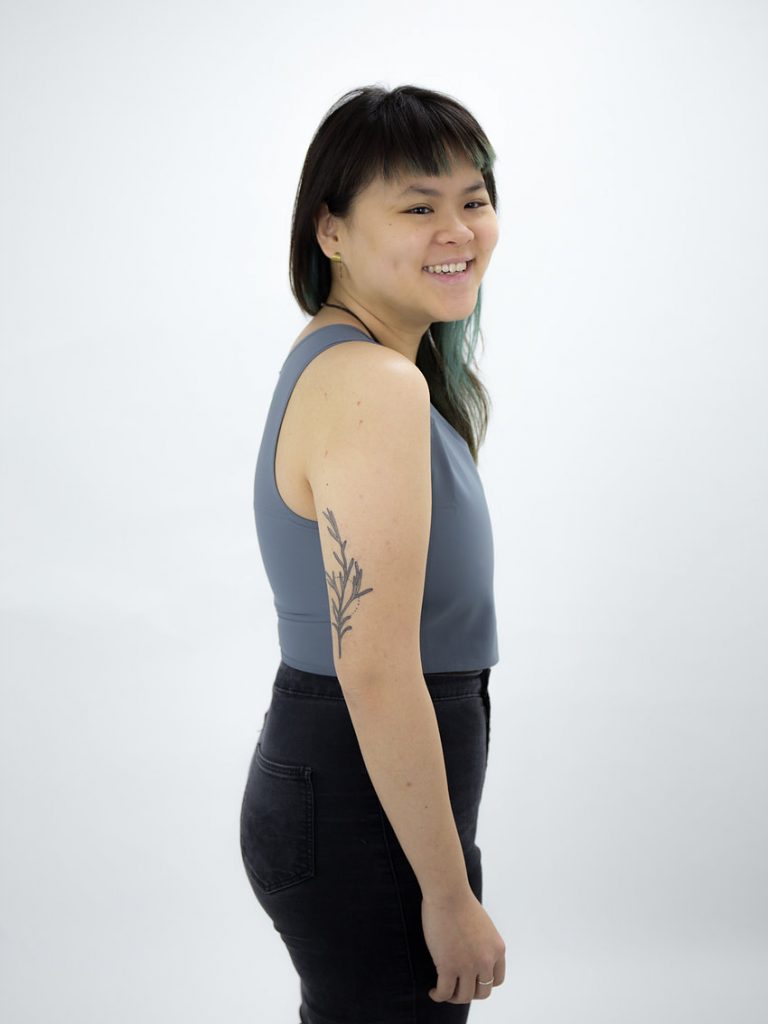 Spectrum Outfitters Short Binder Grey
While most of the available options are located in North America, recent newcomer, Spectrum Outfitters, aims to fill the gap in the UK binder market. They currently offer a short binder, with a swim-friendly exterior fabric, in sizes XS-XXL. Available in three neutral colors and lime green, the binder costs £35 ($49).
Owner Jack Jones built on his own experience as a consumer to focus on garments for trans people, designed by trans people.
I'm excited by the range of options out there for folks with lots of different genders and styles.
What do you look for in a binder?