Lingerie for Hopeless Romantics: My Elenoula Intimates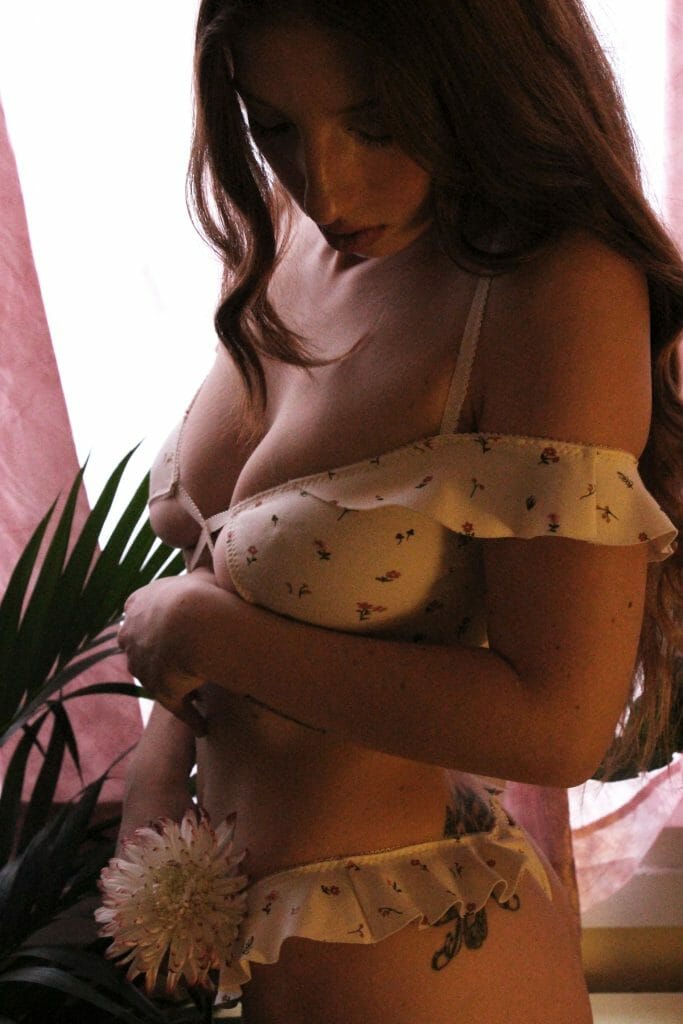 Lingerie, especially if you work within or in close proximity to the fashion industry, can start to feel a bit predictable after awhile. I'm lucky in that I've never lost my love for lingerie, but I have lost a bit of my whimsy.
Perhaps that's why I was so delighted when I first ran across My Elenoula Intimates late last year. There's something to be said for lingerie that just makes you happy. Lingerie that isn't concerned with shaping or lifting or hiding, but that is made to help you feel good in your own skin through beautiful prints and lovely design.
Based in Canada and founded by Eleni Kapetaneas, part of why My Elenoula feels so captivating is because it's so personal. The designer uses herself as a muse for the collection. She's speaking directly to people like herself, and I believe that's why the collection stands out, why it lingers in the mind. It's always much easier to remember a brand when they have a clear point of view in mind, and My Elenoula does.
With the exception of elastic trims (a common exclusion), My Elenoula's pieces focus heavily on the use of natural, ethical fibers like 100% Certified Organic Cotton, 100% Pure Hemp Denim, and Bamboo/Organic Cotton blends. I get the sense this is lingerie that's meant to be lived in - to be comfortable and breathable and move with the body. Sizes range from XS to XL, fitting maximum body measurements of 43-46-47" according to the size chart
An entire collection built around an ethical, cruelty-free, vegan ethos that still manages to be cute, comfortable and livable? Isn't that the dream?
What do you think of My Elenoula Intimates? Do you have a favorite piece?