9 Black Owned Lingerie Brands You Should Know
In the United States, February is officially Black History Month. It's also the month for Valentine's Day, and, in terms of fashion, February also happens to include New York Fashion Week and Lingerie Market. It's a busy time with a unique confluence of events... which is why I thought it might be fun/interesting to do a blog post dedicated to lingerie designers who also identify as black.
Yet there's also another incentive behind this article - one which I'm sure you can guess. As I've mentioned several times before on TLA, the lingerie industry has very little diversity, and that includes racial/ethnic diversity. While we usually discuss the more consumer-facing side of diversity (i.e. the models and brand ambassadors), it's also true that the business side of lingerie (as in, the people that own, develop, and design the brands) are rather homogenous as well. Of course, this is true of fashion in general, but since TLA is a lingerie blog, it makes sense to focus on the intimate apparel element.
Obviously, there are lots of reasons for this kind of uniformity in intimate apparel. Speaking from an economics perspective, we know there are fewer entrepreneurs of color in general; they tend to lack access to the kind of business loans and startup capital that allow for risk. From a social psychological perspective, we know that cognitive processes like homophily make it harder for minority groups to access the mentorship networks that are necessary to success (while simultaneously disadvantaging them through phenomena like stereotype threat and status expectations). Factor in the already astronomical costs of beginning a lingerie brand, and, well... I won't say it makes sense, but it's obvious there are some larger, systematic issues at play here.
However, wanting more diversity in the lingerie industry is not just about it being a "nice thing to do." Why? Because the invisibility of underrepresented individuals affects everything else - from brand offerings to product names to advertising campaigns. Narrowing the focus down to people of color, phenomena like referring to beige as "natural nude,"  or using ethnic stereotypes in advertising are both side effects of the lack of racial and ethnic minorities in lingerie. When a brand has never had to consider how their products might be perceived by other people, screw ups are inevitable. On every possible level, in a multitude of ways, the sameness of the lingerie industry is directly impacting what's available to consumers.
That said, there is a huge bright spot... and that is the fact that it's never been easier for a brand to promote themselves and find their customer base. While many industry heavyweights are still strongly opposed to ecommerce and social media, these are the exact marketplace developments that have allowed new brands (including brands that would have been marginalized a decade ago) to thrive. When a newcomer to the industry doesn't have to rely on a boutique to move stock or on a trade journal for a favorable review, the metaphorical playing field levels out. Instead of waiting for the traditional industry gatekeepers to take notice, diverse companies can now reach out directly to their target consumers, neatly avoiding the endless political minefields of knowing the "right" people or appearing in the "right" stores.
As the title of this article says, this piece focuses on lingerie entrepreneurs who are also black. I certainly don't see it as the beginning and the end of our treatment of diversity on TLA, and I hope to feature other articles in this same vein later on this year. Of course, if I've left a black designer off this list that you know of, please include their link in the comments. And if you have suggestions for other articles focusing on traditionally underrepresented groups, definitely feel free to share that in the comments as well. Finally, if this article isn't your cuppa tea, that's cool. I encourage you to hit up the search bar, and visit another post on TLA. We've got almost 2500 articles here, and most of them aren't about black people, so you're sure to find something you love.
How important is industry-level diversity to you? Do you notice when the individuals behind the brands are people of color or women or LGBTQ individuals?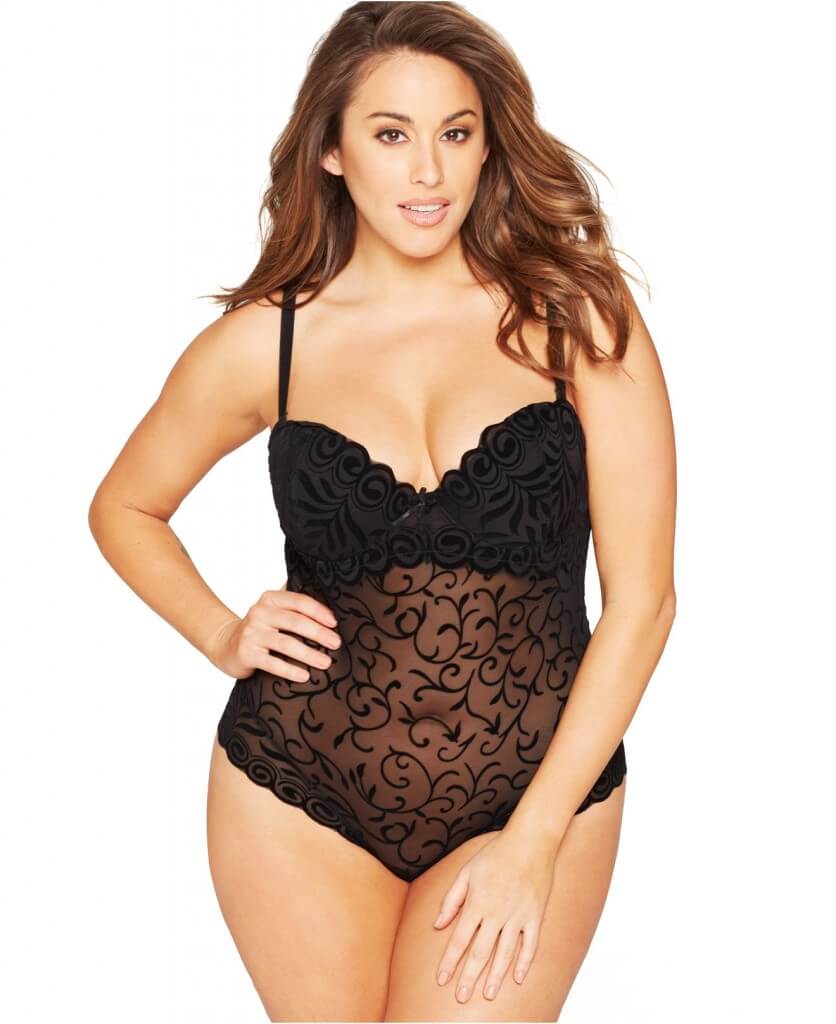 Founded by Psychelia Terry in 2009, Urban Intimates specializes in budget-friendly full bust and plus size lingerie. They are currently stocked at Macy's and JC Penney's, and they also sell direct to customers through their own website.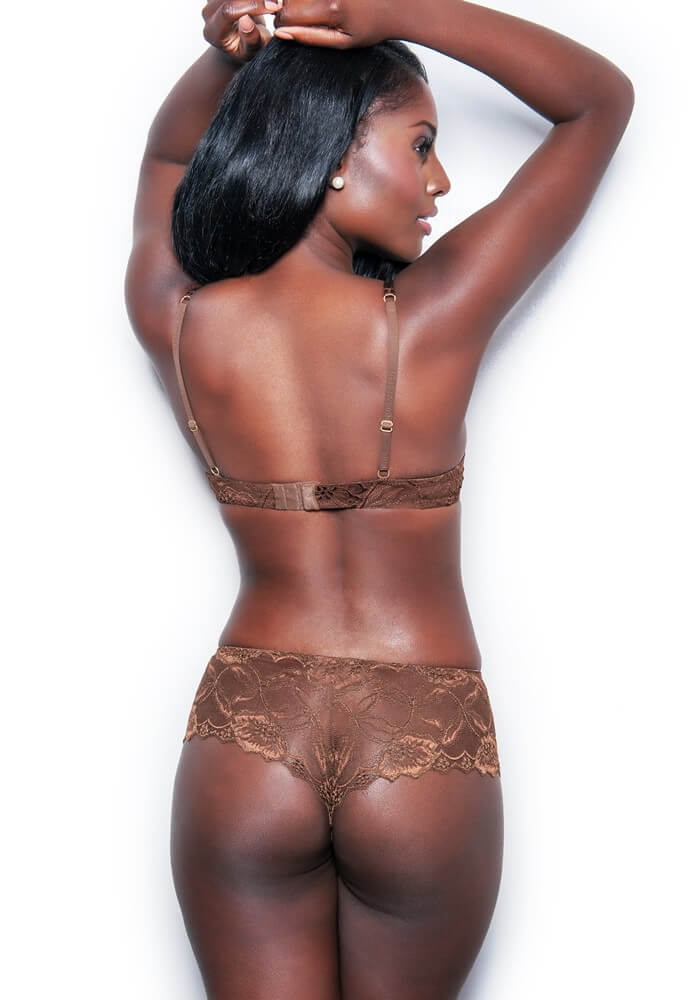 Created by Ade Hassan, Nubian Skin made headlines around the world with the debut of their "nude" lingerie collection specifically designed for women of color. The company also sells thigh highs and tights available in a range of darker skintones, and has plans to expand their size range in the next couple of seasons.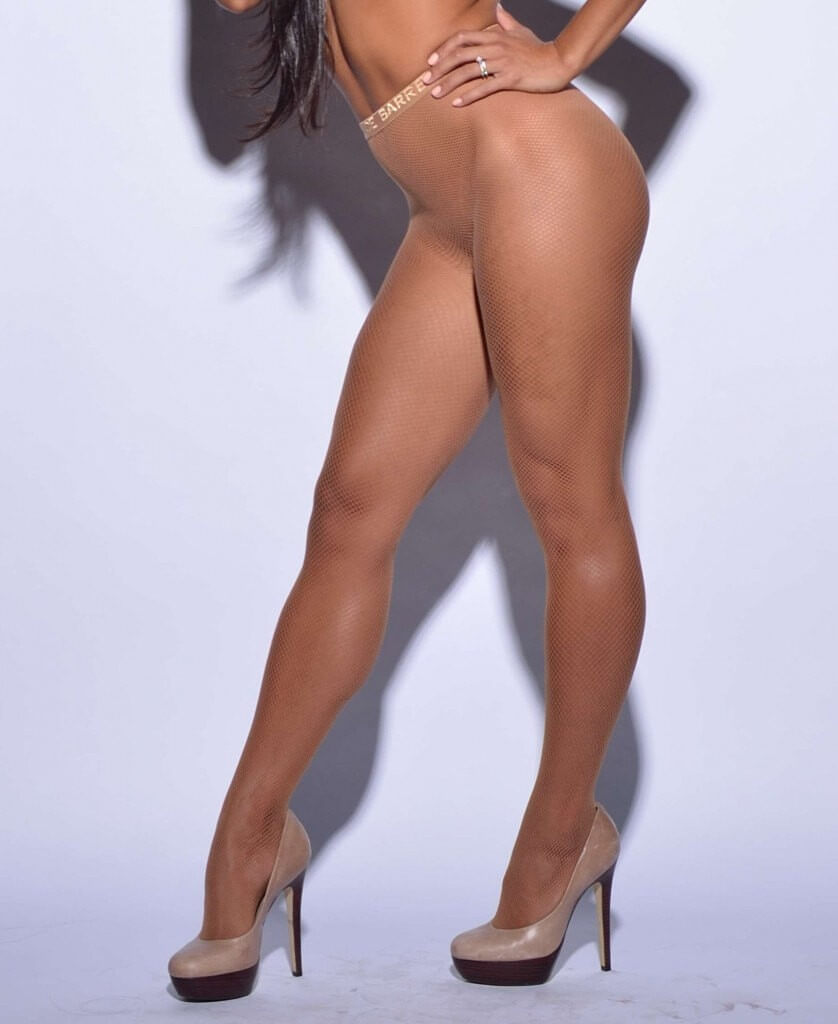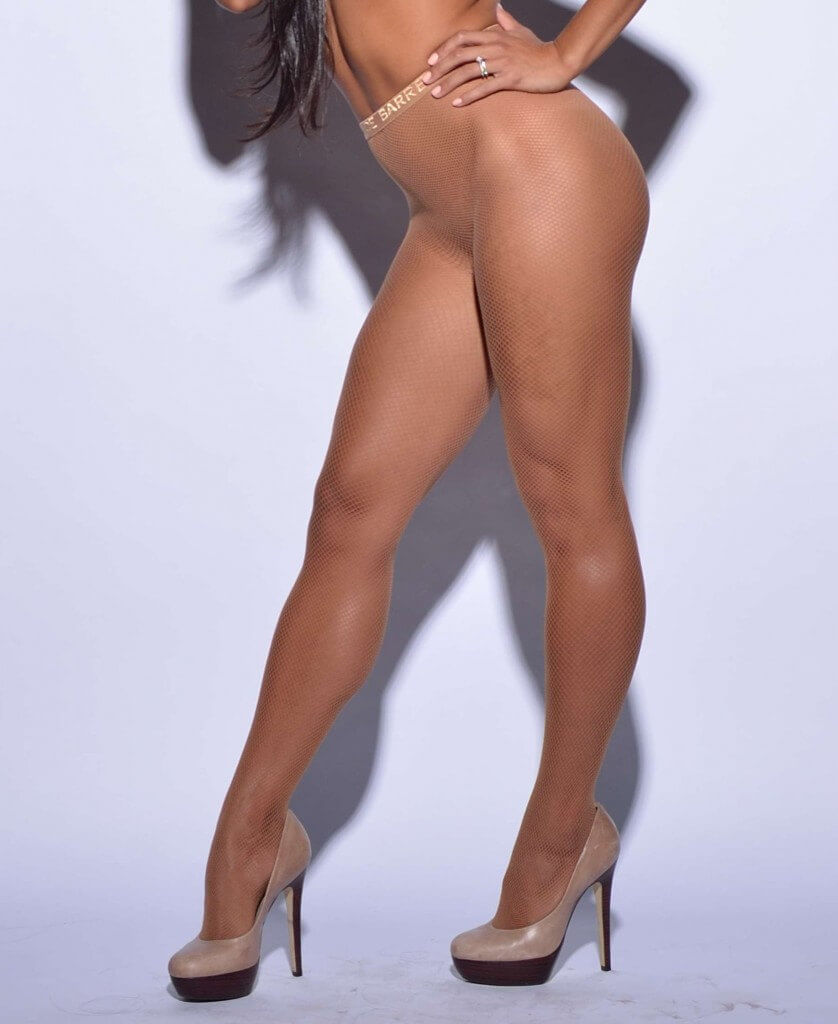 Speaking of hosiery, this legwear line created by ballet dancer Erin Carpenter features 16 different skin hued shades. Nude Barre offers tights for both adults and children, and has fishnet, opaque, sheer, and crystallized varieties.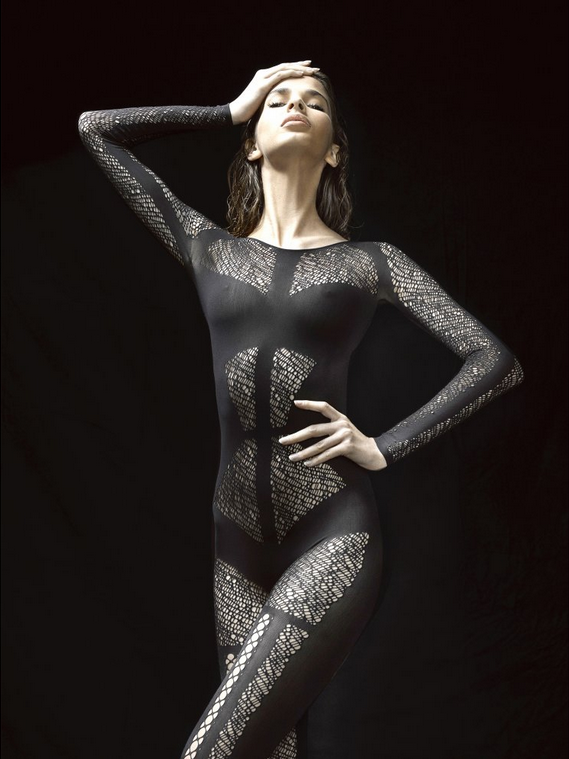 Moving from practical lingerie to the more editorial stuff, Erica M. creates intriguing, avant-garde bodywear and tights. The founder, Erica Young, designs the products in New York and manufactures them in Italy. Current stockists include Nordstrom and Free People.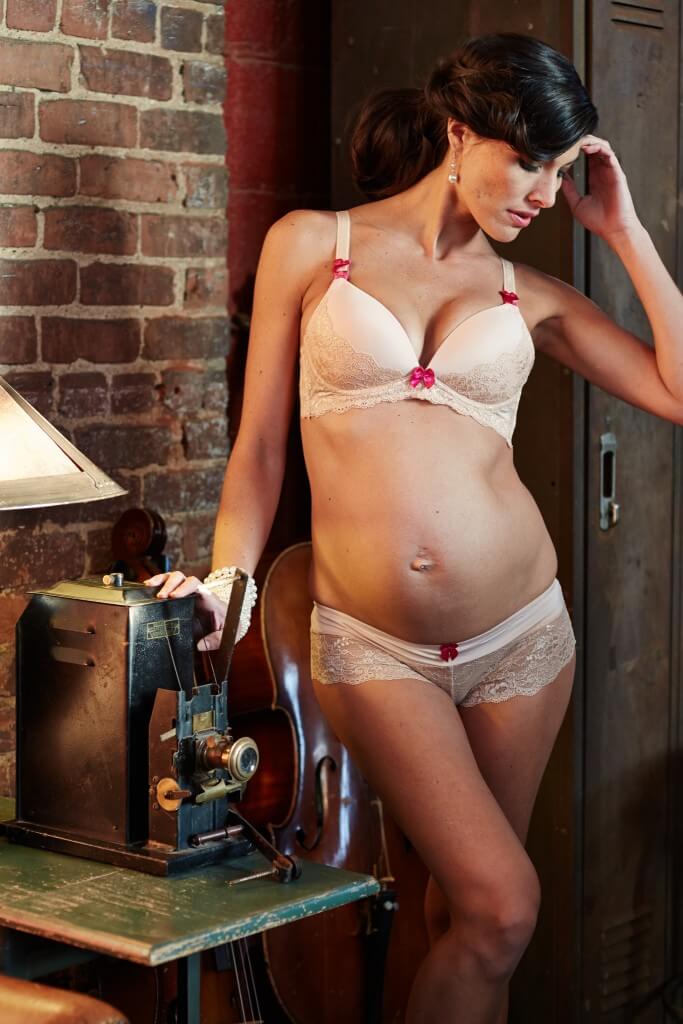 The only label for pregnant women on this list, You! Lingerie's founder Uyo Okebie-Eichelberger offers a new, playful take on nursing bras, maternity bras, and nursing pajamas. They sell directly on their website as well as through select brick and mortar retailers.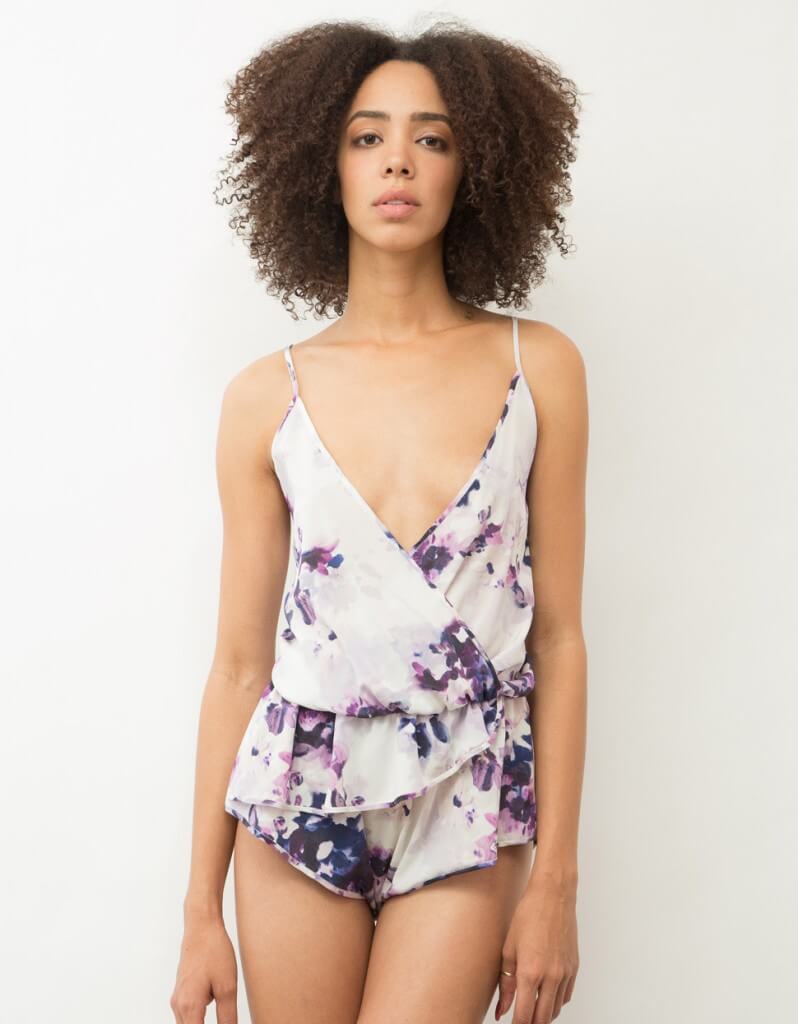 Just My Jammies is a relatively recent lingerie brand specializing in loungewear. The brainchild of Tiffany Shanelle, Just My Jammies features teddies, jumpsuits, bodysuits, and other easy silhouettes.
Owned and run by Asha Etchison, Nightly Allure is a burlesque-inspired, boudoir-friendly lingerie line inspired by all things theatrical and daring. A standout item is their one-piece bow playsuit, shown above.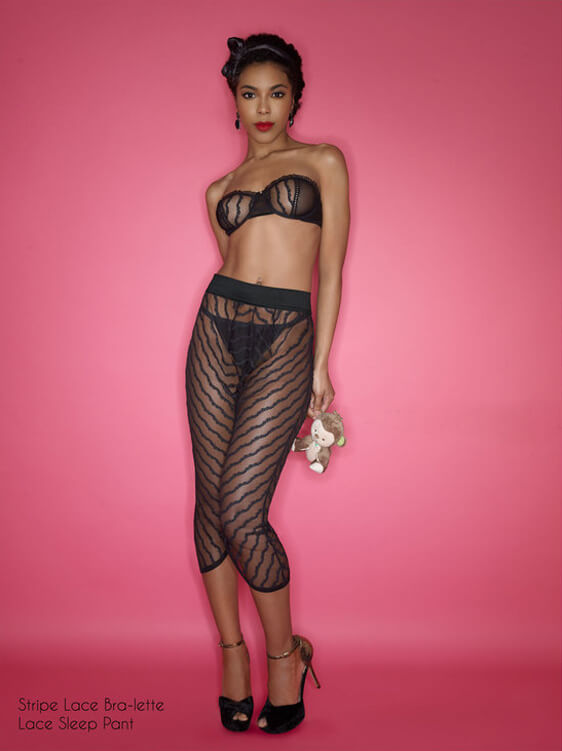 Suzy Black is a very new lingerie brand that just debuted during last season's Lingerie Fashion Week, and I confess to not being 100% certain they're still in business (though the website is still up and their Twitter and Instagram have had relatively recent activity). Suzy Black's emphasis is on sexy boudoir apparel.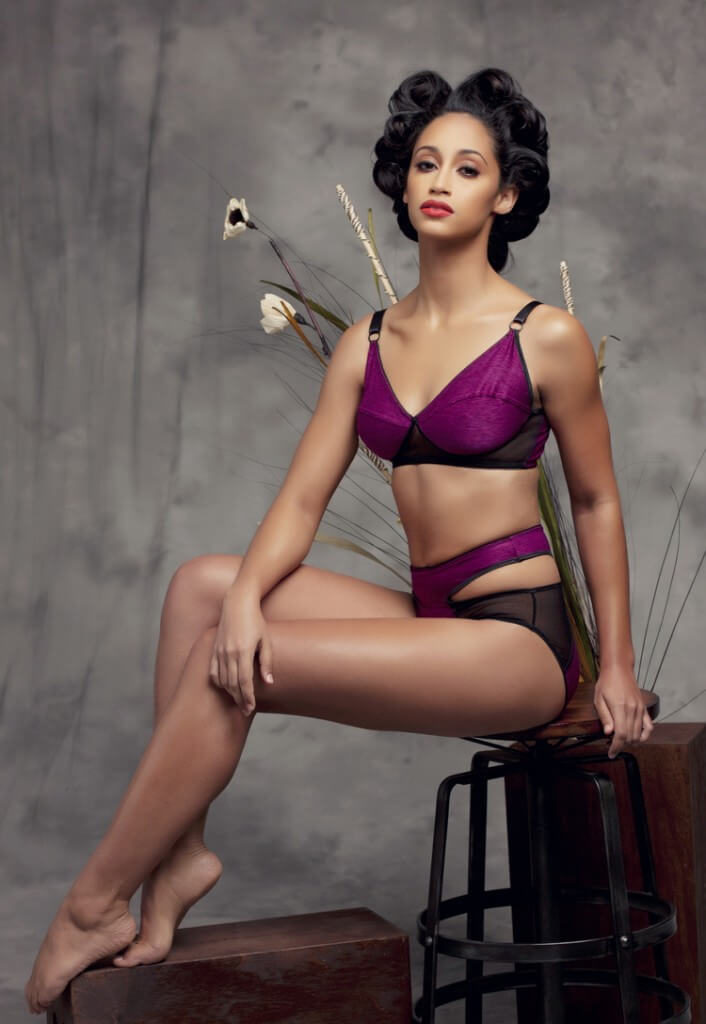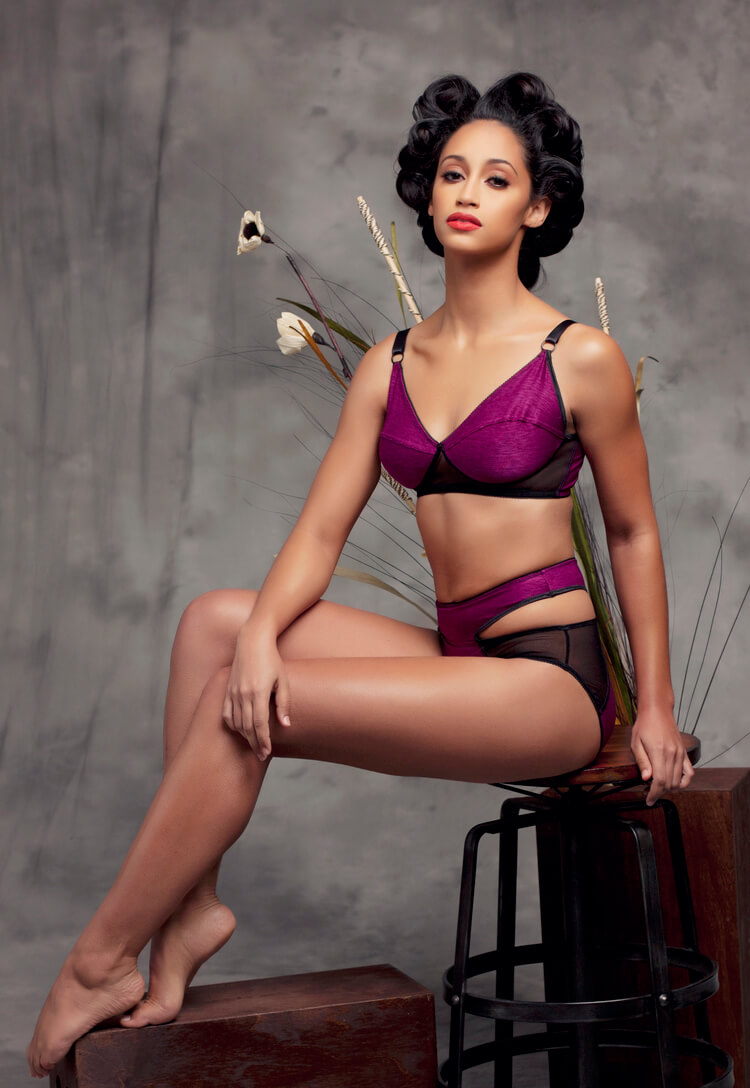 The newest name on this list (they've only launched within the past few weeks) Sojourn Lingerie is a lingerie, sleepwear, and swimwear brand based in Washington, D.C. and inspired by the 1930's-1950's. All garments are handmade to order in their Chevy Chase, MD studio.
Save
Save